Project: Boutique Paola Bocciarelli
Designed by Architettura Matassoni
Location: Montevarchi (Arezzo), Italy
Website: europaconcorsi.com/ARCHITETTURA-MATASSONI
Architects at Matassoni studio share with us their impressive work on Boutique Paola Bocciarelli in Montevarchi, the contemporary shaped interior gives a unique sentiment of dynamic movement to the space. Discover more of their design after the jump: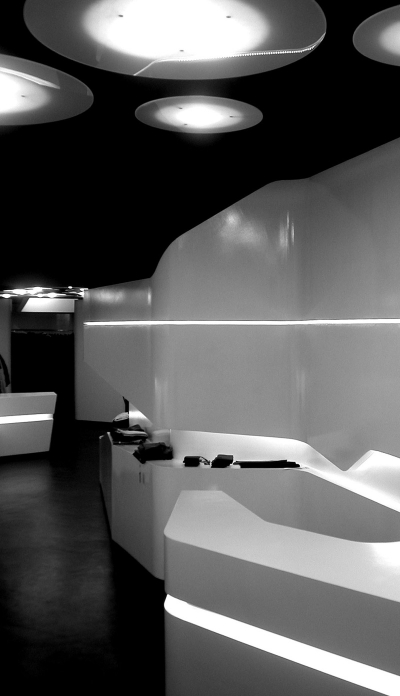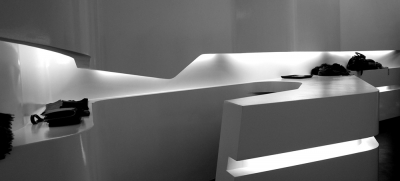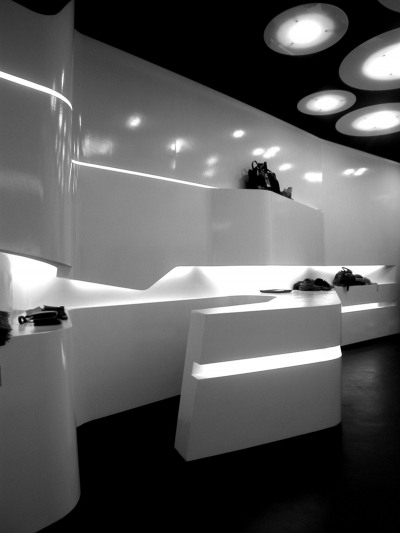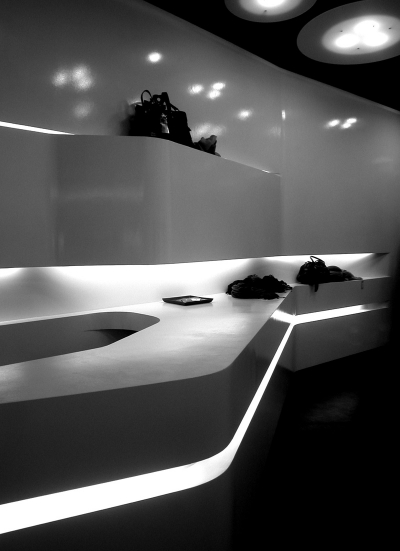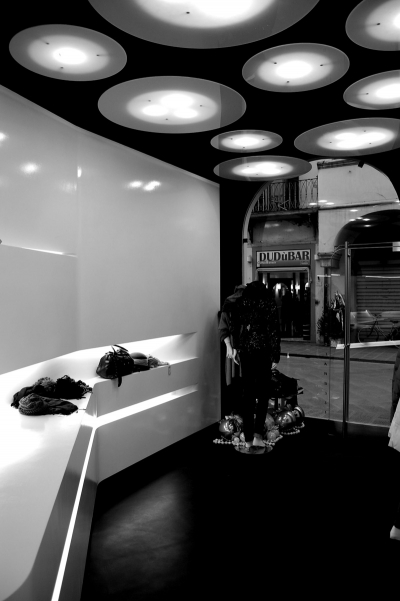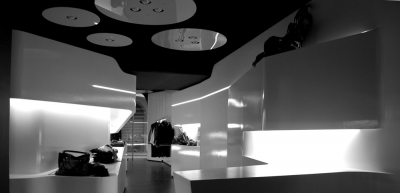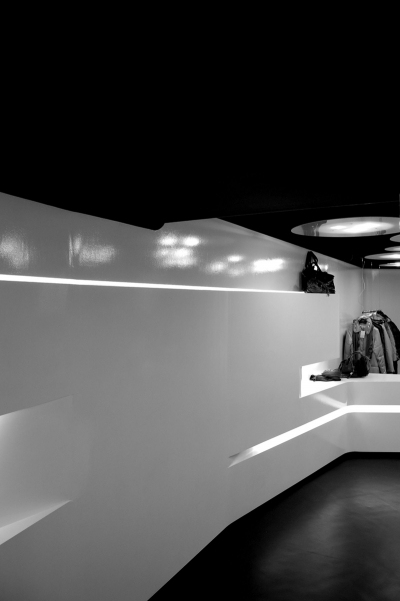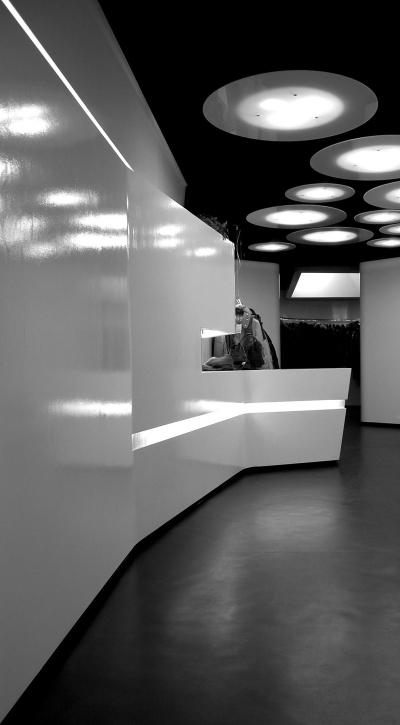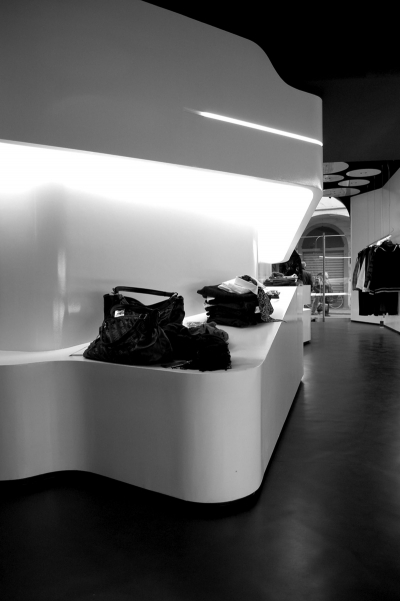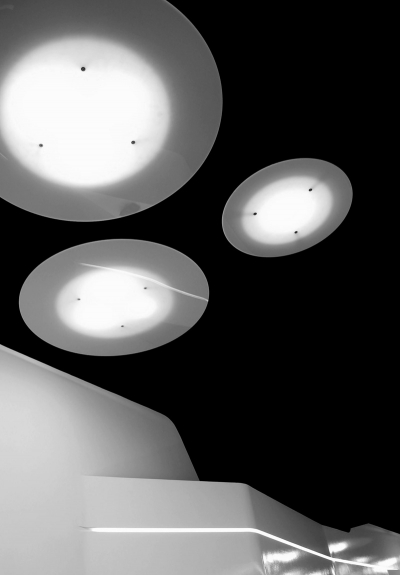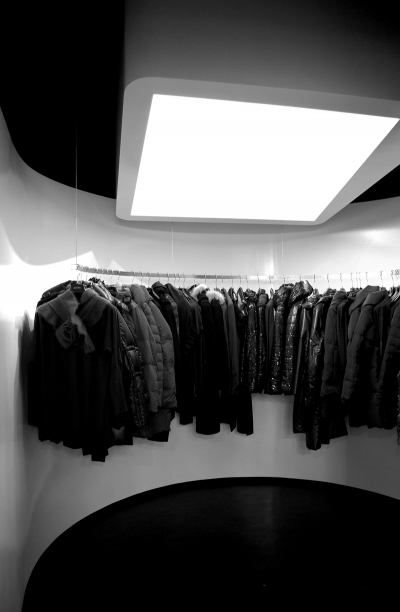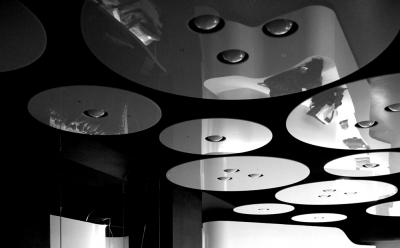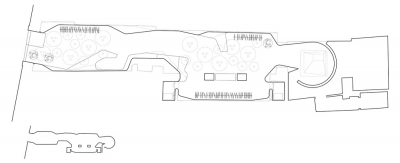 From the Architects:
Boutique "Paola Bocciarelli" – project for shop within the historic center of Montevarchi town near Arezzo.
Through the special treatment of the walls and floors of the horizontal surfaces is intended to induce the user to use the space in a dynamic way by creating a highly emotional, able to exercise a kind of "emotional drive".
The elements in the game have been kept to a minimum, and work only on the shape and color of the two longitudinal walls sinuous, white and shiny, the lighting and the color of horizontal surfaces matt and black.
The environment takes on a connotation so highly abstract, the floor and the ceiling black matte tend to acquire depth, giving a feeling of suspension.
The walls, the real protagonists of the project, with their energetic forms, their cuts are able to "sculpt" the light and their glossy surfaces, refer to the memory images of semi-submerged iceberg.
The lights seem to float on a liquid surface and help create a strong sense of "space underground".