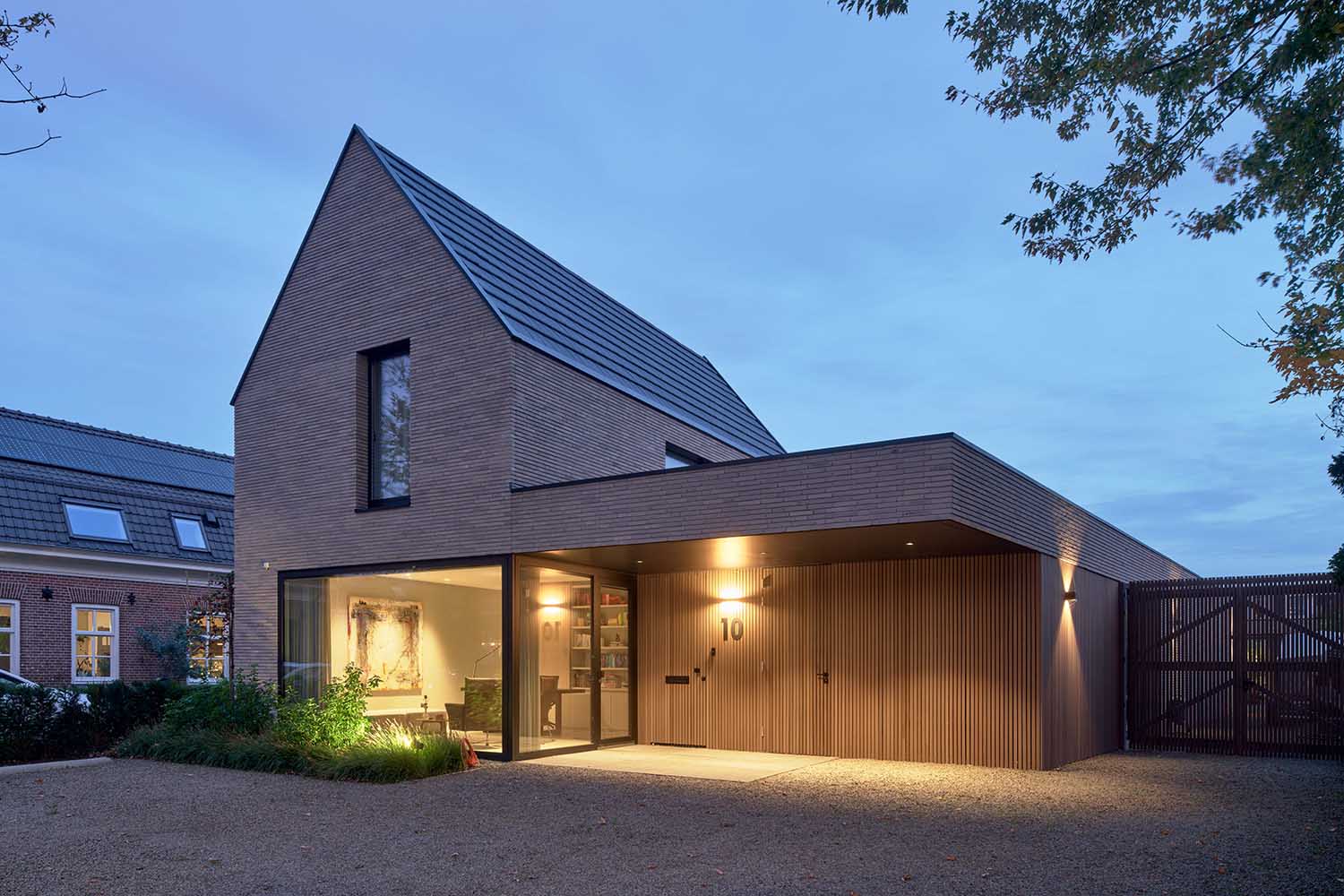 JMW architects and NVA interior design have recently completed work on the Modest Family Home in the center of Vlijmen. The house blends in with the surrounding village character thanks to its modest appearance on the facade. The new layout, on the other hand, makes better use of light and space.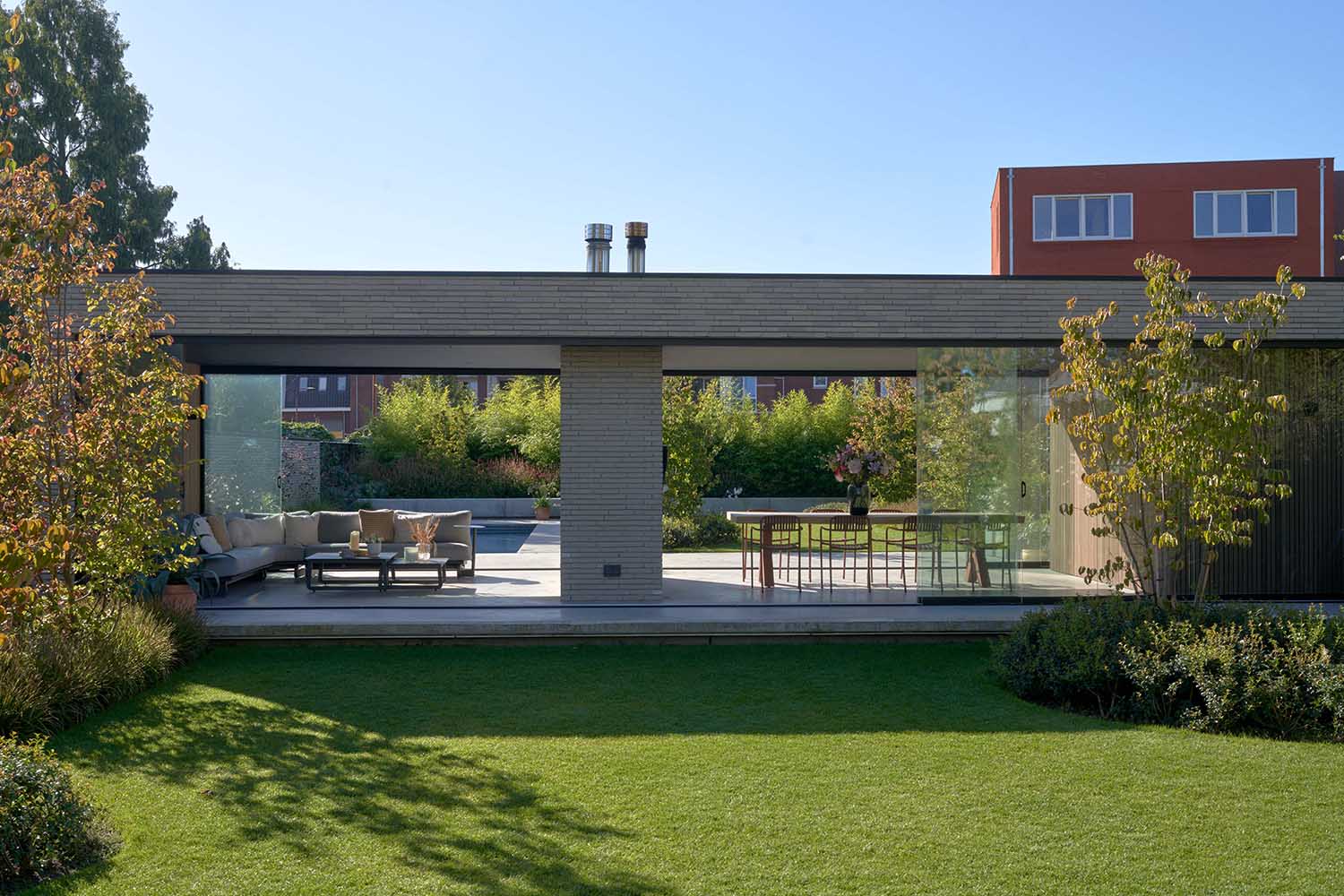 The house was designed to have a simple and modest family character while also providing space for warmth, luxury, and quality.
Only when the bookshelf is closed can you glimpse the inside of the books thanks to the walk-in design. There is space for a man in this handcrafted bookcase, but the entire piece blends in with the light and neutral color scheme. a distinctive piece of furniture that doesn't go overboard.
A family of five can live comfortably in the residence. The kitchen is a gathering spot for the entire family and is constantly lively. A contrast is created by the substantial kitchen island in the neutral color scheme. To offer more structure and contrast, the kitchen island is furnished with "leftover" pieces of natural stone.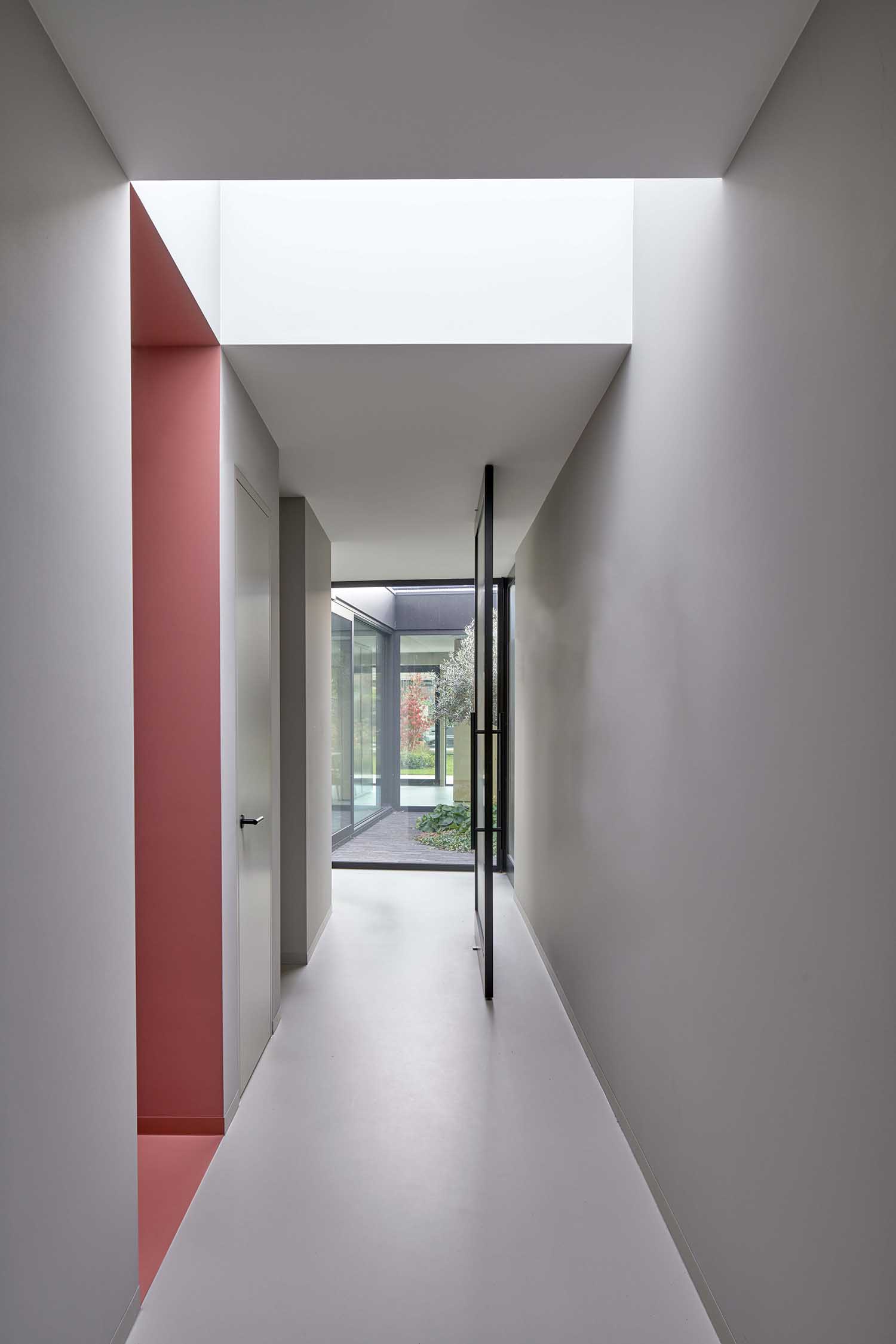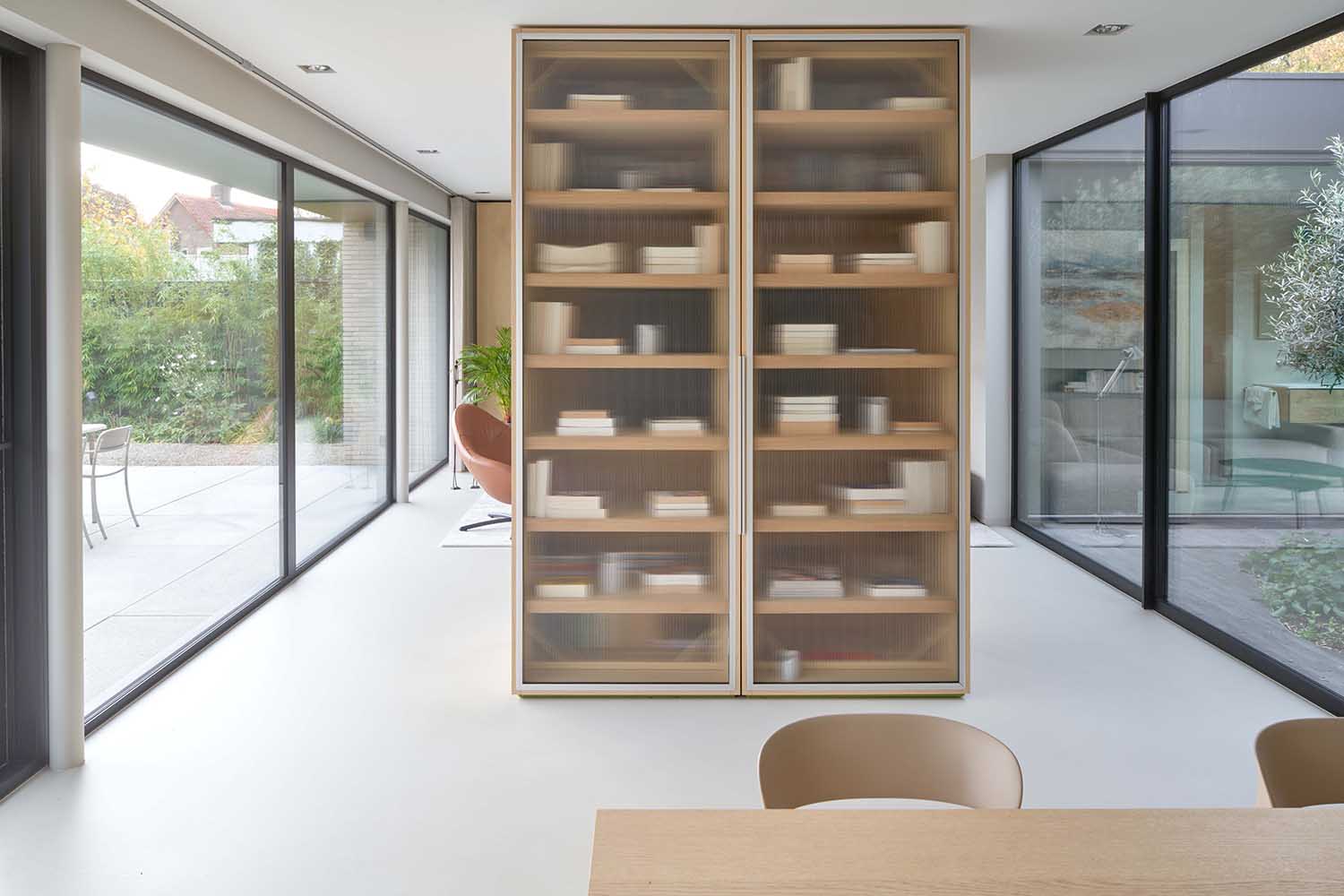 There are two distinct volumes with distinct locations and purposes in the home. Strong visual connections are made possible by the extended sightlines. Large pivot doors physically link the living room, bedroom, and entrance volumes.
A muted color scheme has been employed with opulent materials. The bedroom and home office share these characteristics.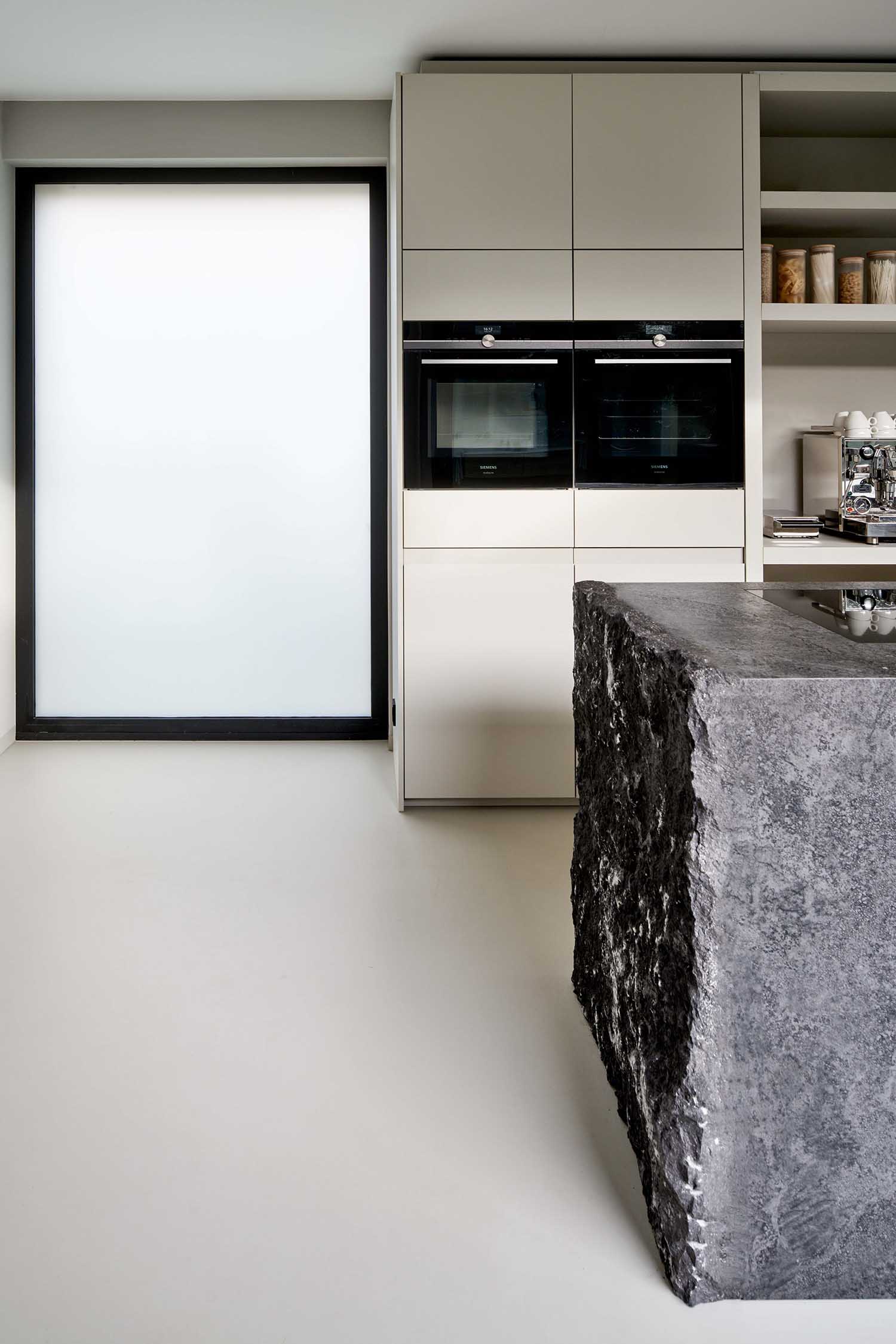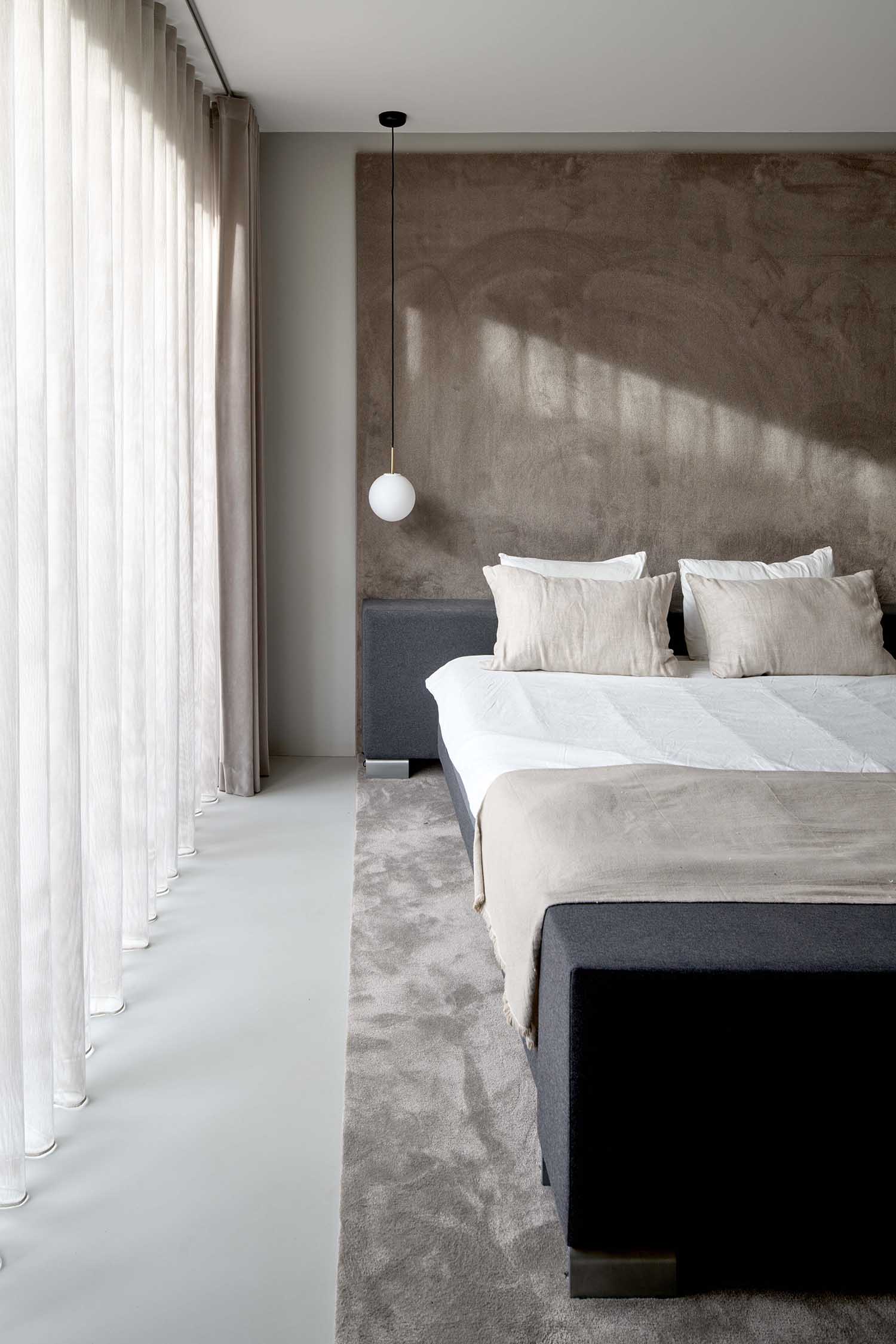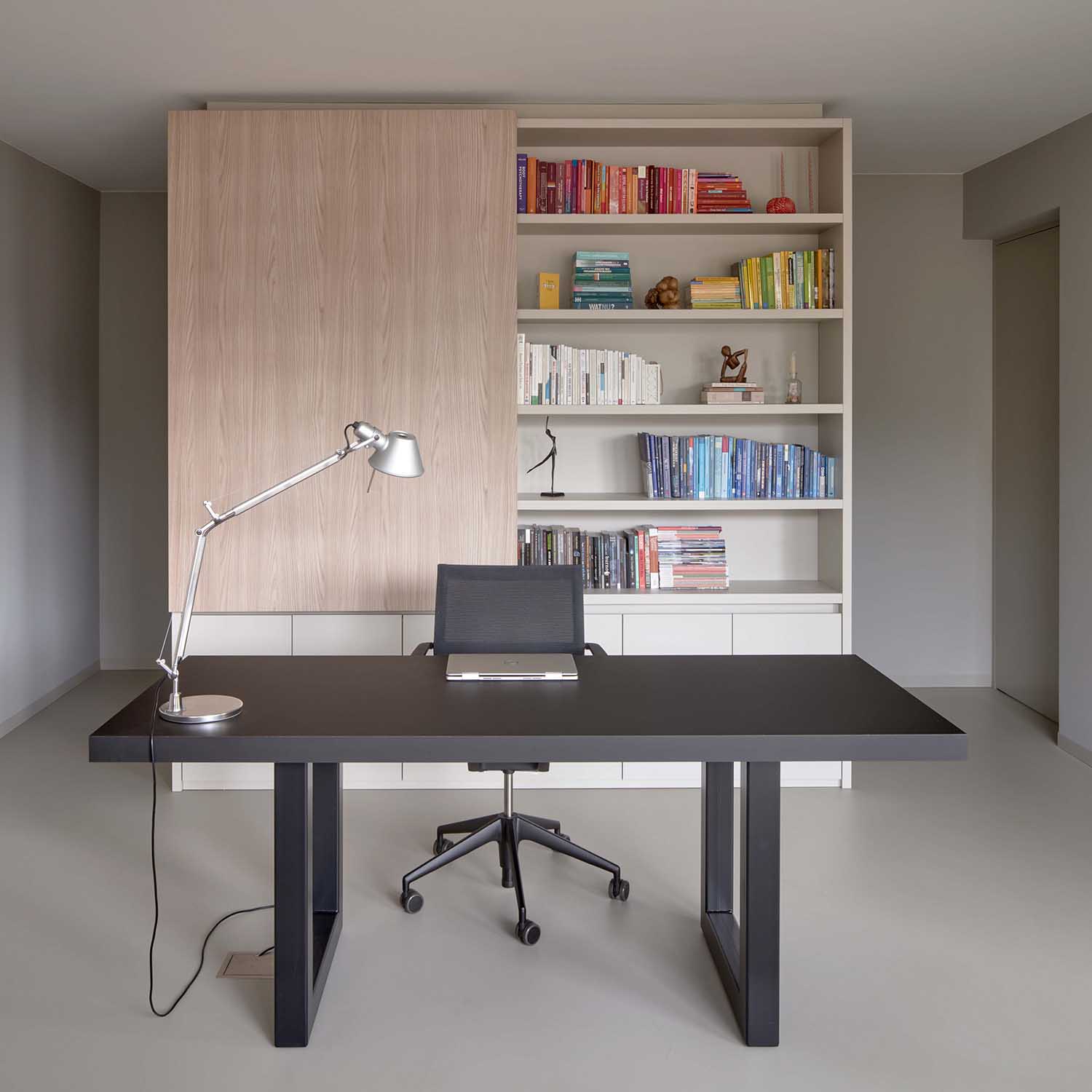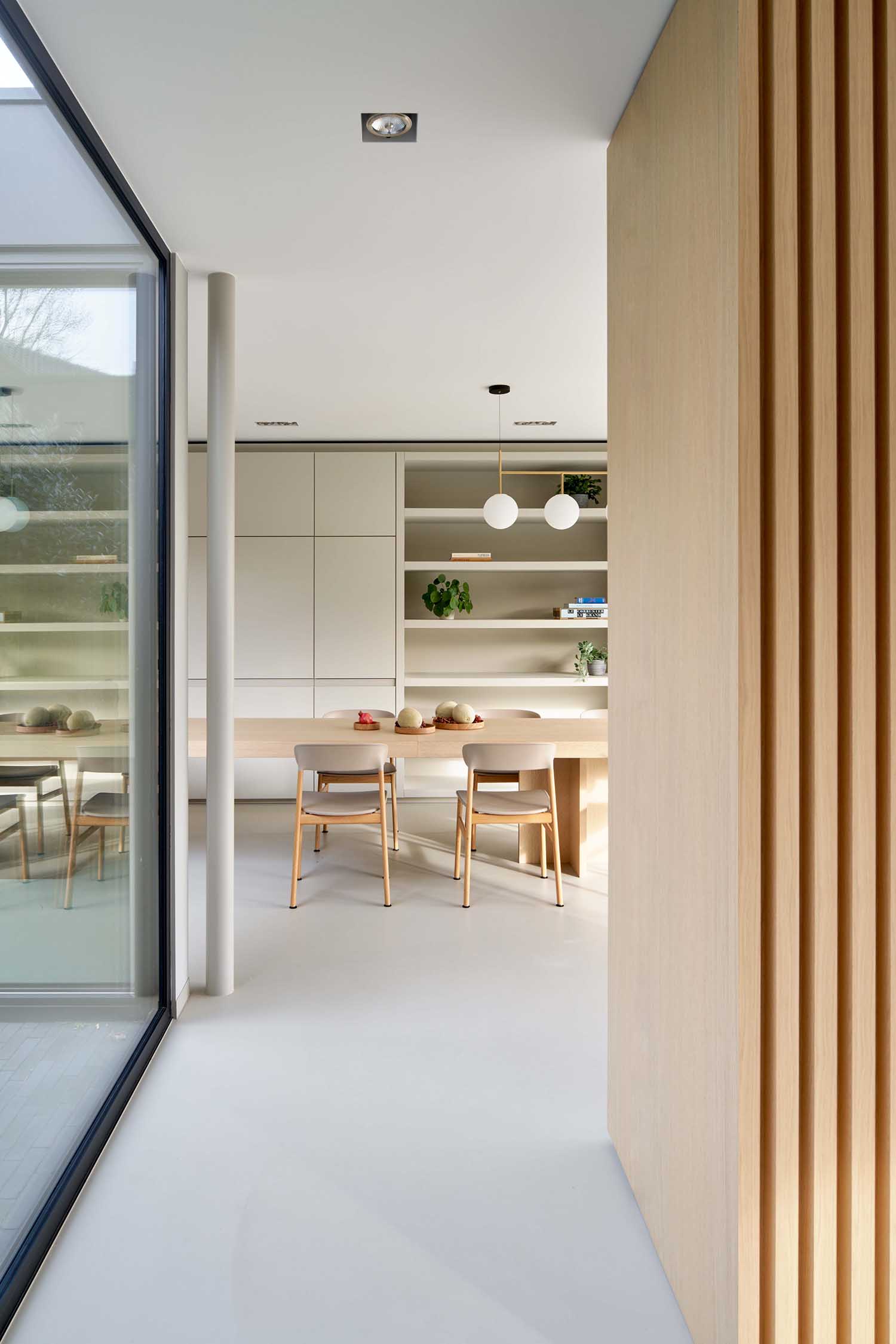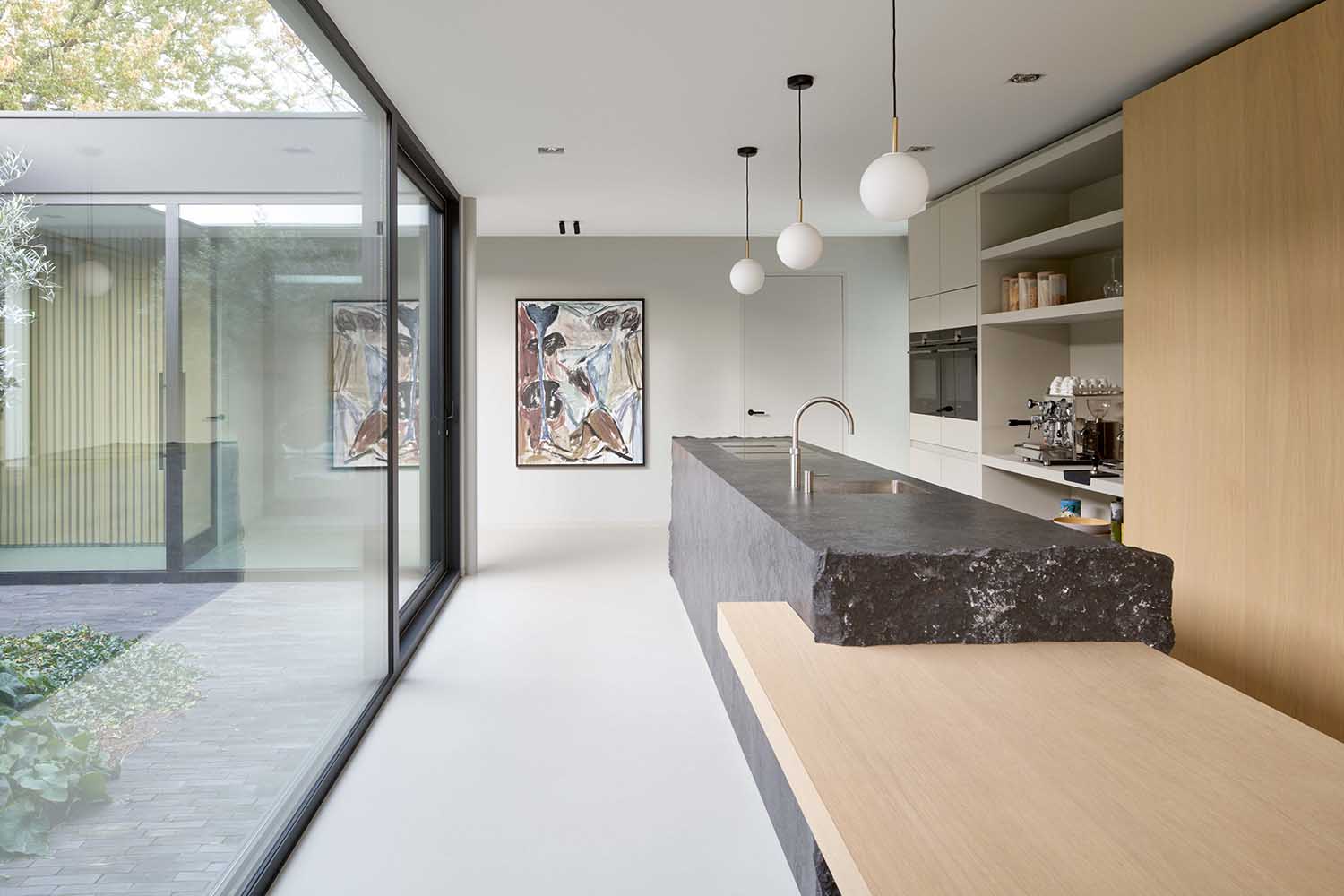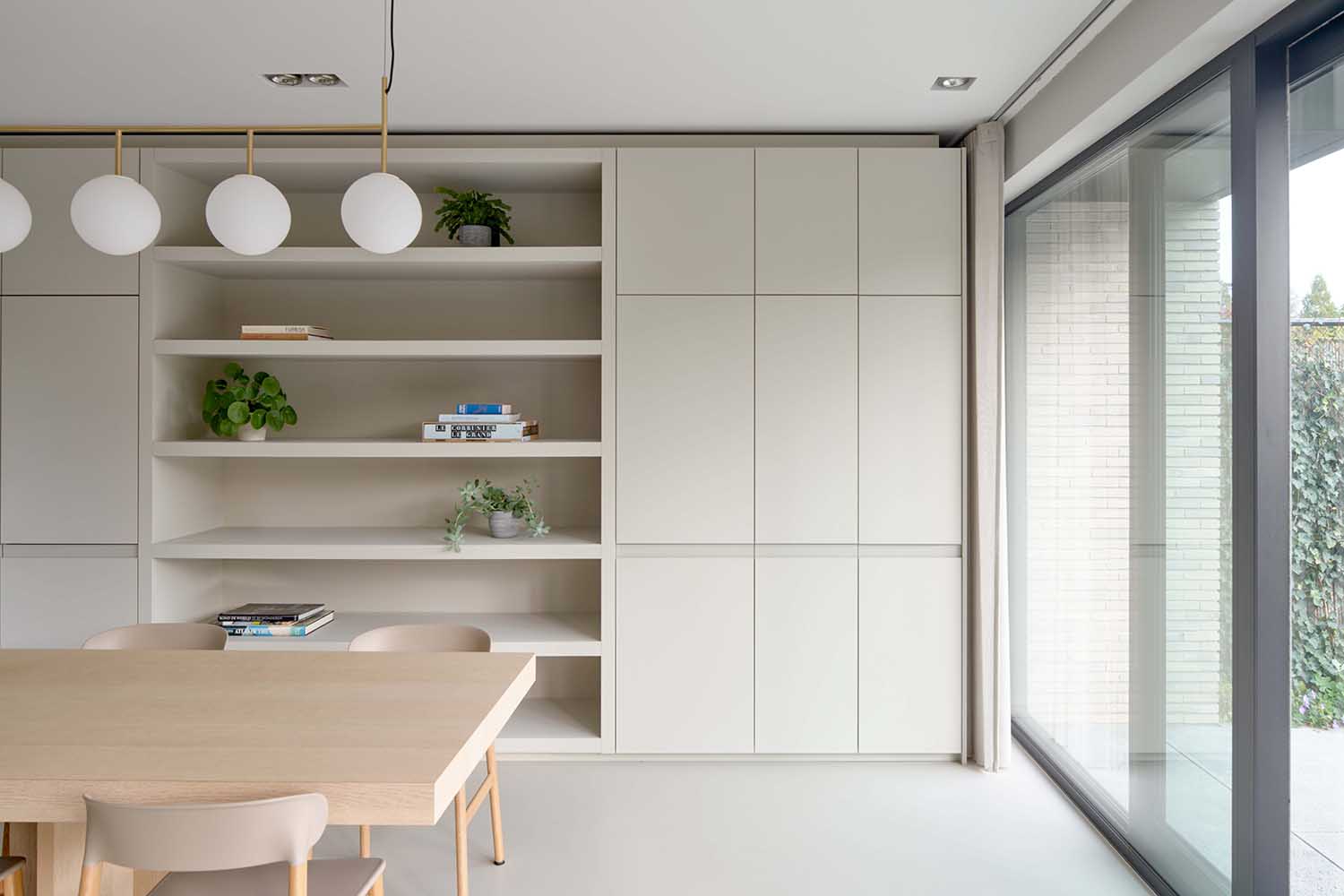 Through the use of various materials, the cloakroom and toilet are enhanced with a graphic character and a distinctive experience.
By utilizing a typological language of form, the architecture on the street side merges effortlessly with the Brabant village character. The floor concept with patio, however, blends perfectly with open, contemporary architecture.
Project information
Interior design: NVA interior design – www.studionva.nl
Architecture: JMW architects
Client: Private
Floor area: 250 m2
Completion: October 2022
Location: Vlijmen, NL
Photography: René de Wit