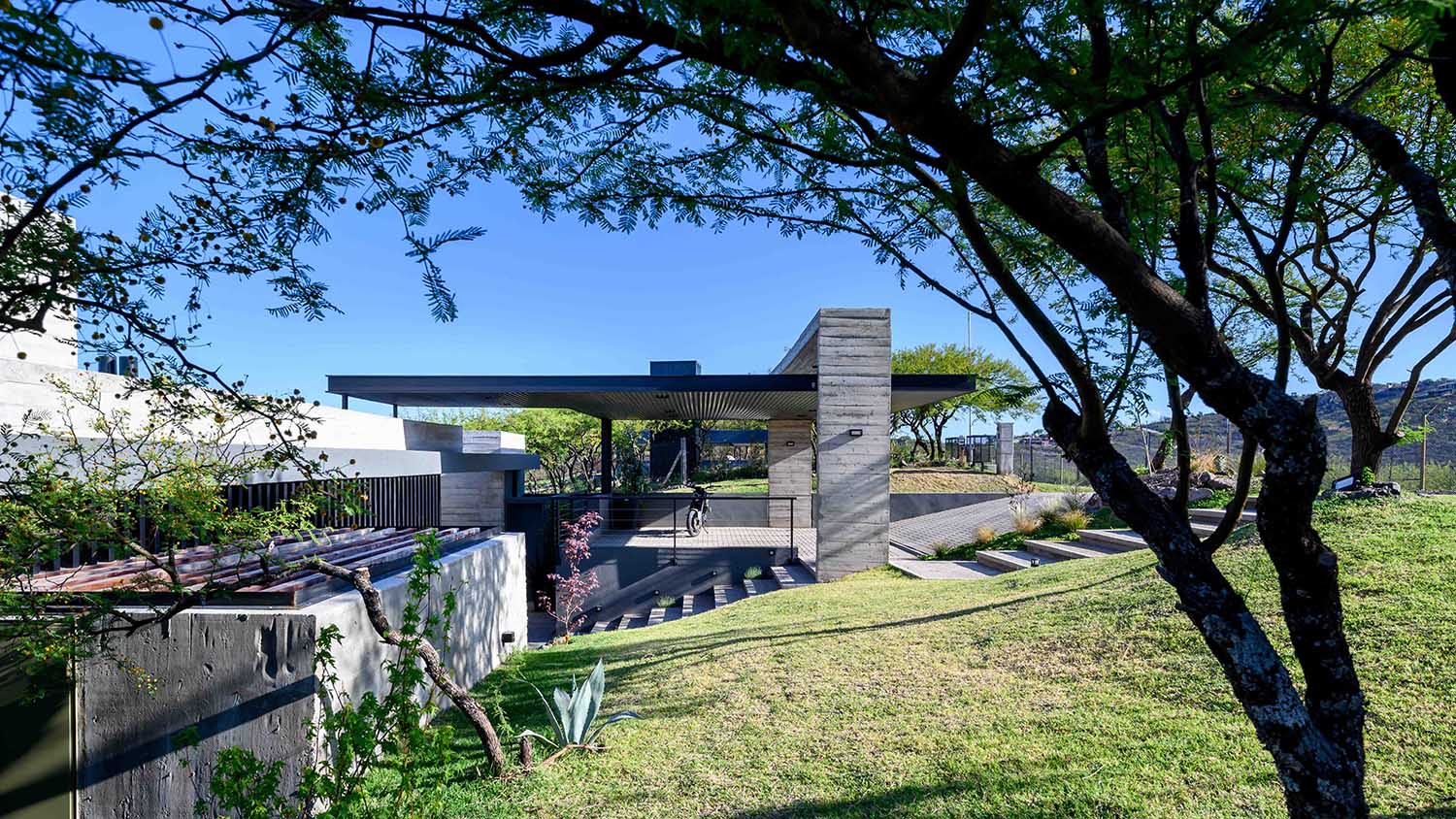 EISEN GROUP has recently completed works on the CASA PMV project at the foot of the Sierras Chicas on the outskirts of Cordoba. The fundamental request of the proprietors in this particular situation was that the plan be resolved on one floor as if it were an apartment, but with a green area and pool. When the setting is so suitable to capturing the visuals, architecture can rest in the search for that purpose. This right away removed the option of employing the traditional terracing plan with slopes for sloping lots like this one.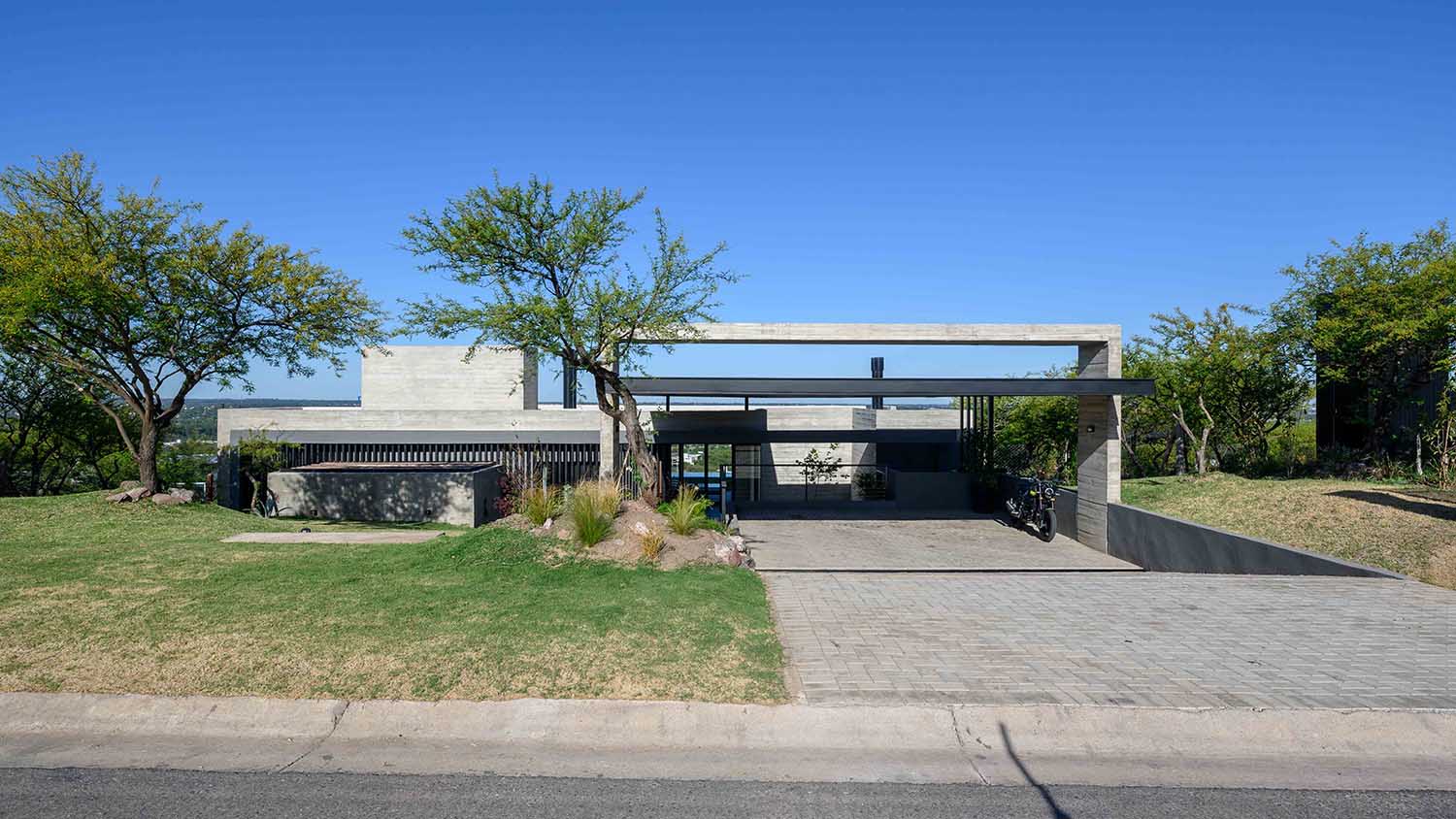 The difficulty was overcome by creating a platform resting on partially leveled natural land, and by finishing the same plane with a reinforced concrete structure hung by screens, detaching itself from the ground and preserving the local vegetation below.
As a result, a tranquil volumetry situated on the moderately sloping hillside appeared, producing a single-level tray in the plot's center. The party is divided into two distinct parts. A rooftop with all the livable spaces plus an outside terrace with a garden and pool overlooking the city and the sunrise.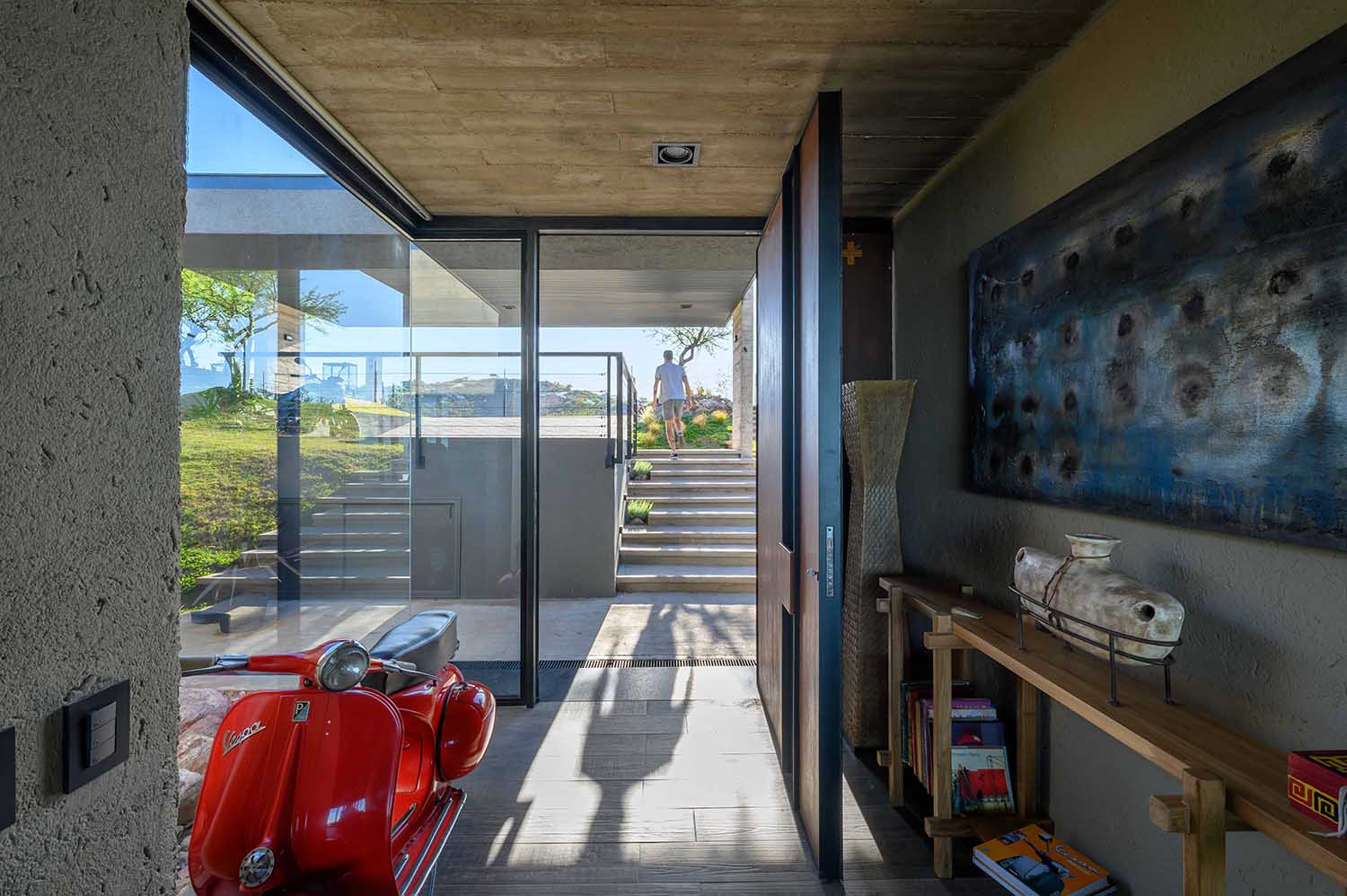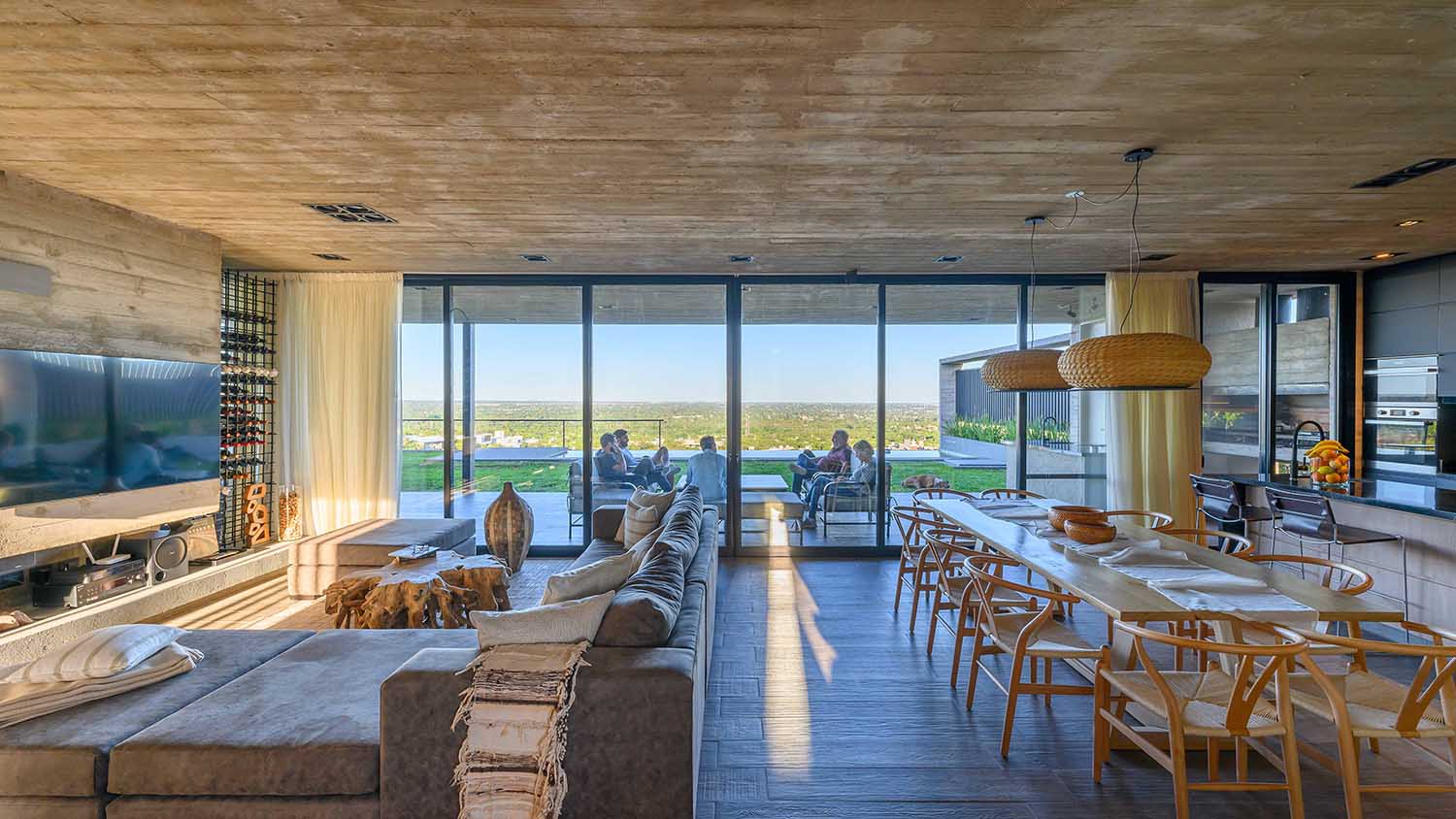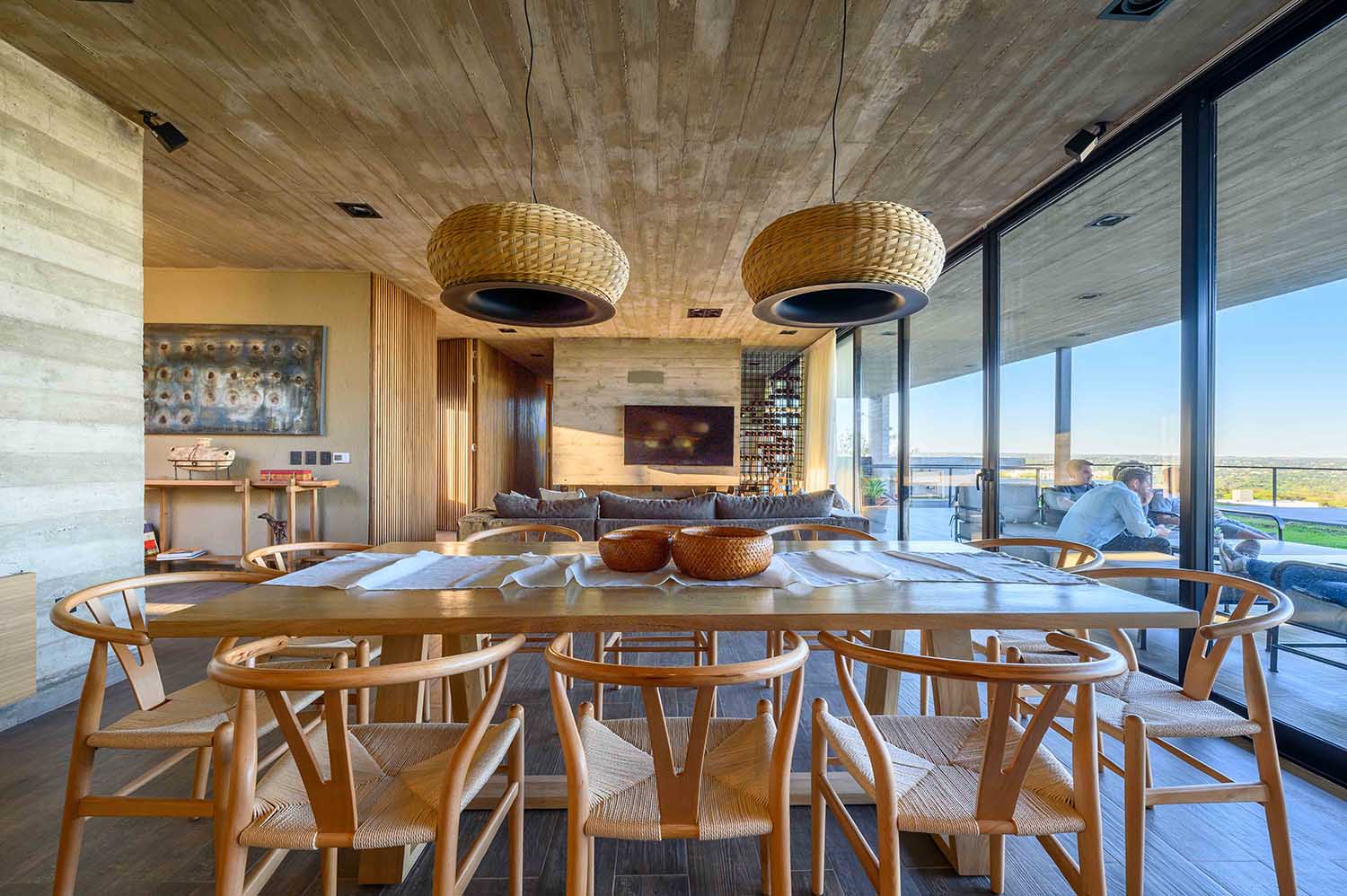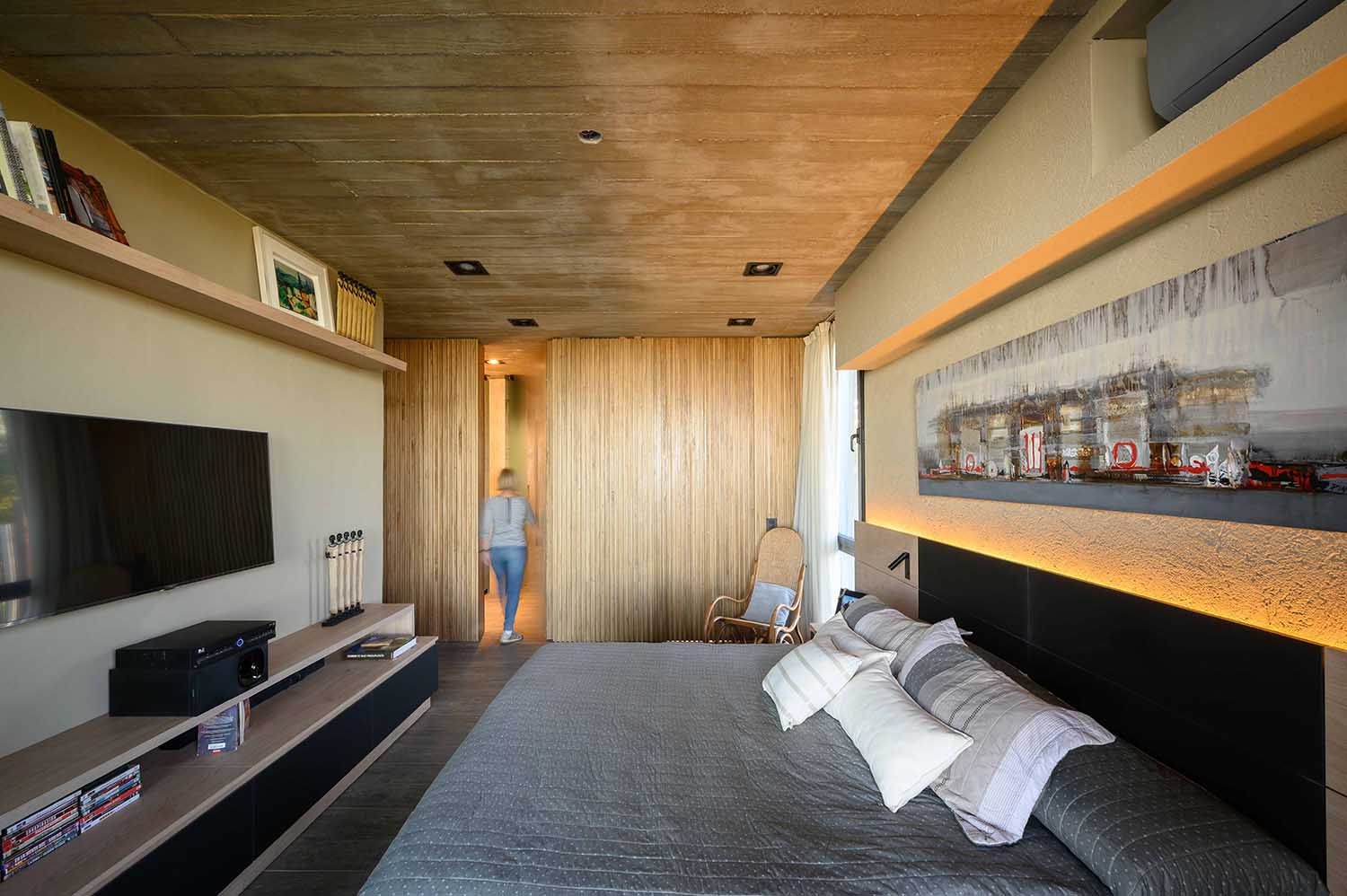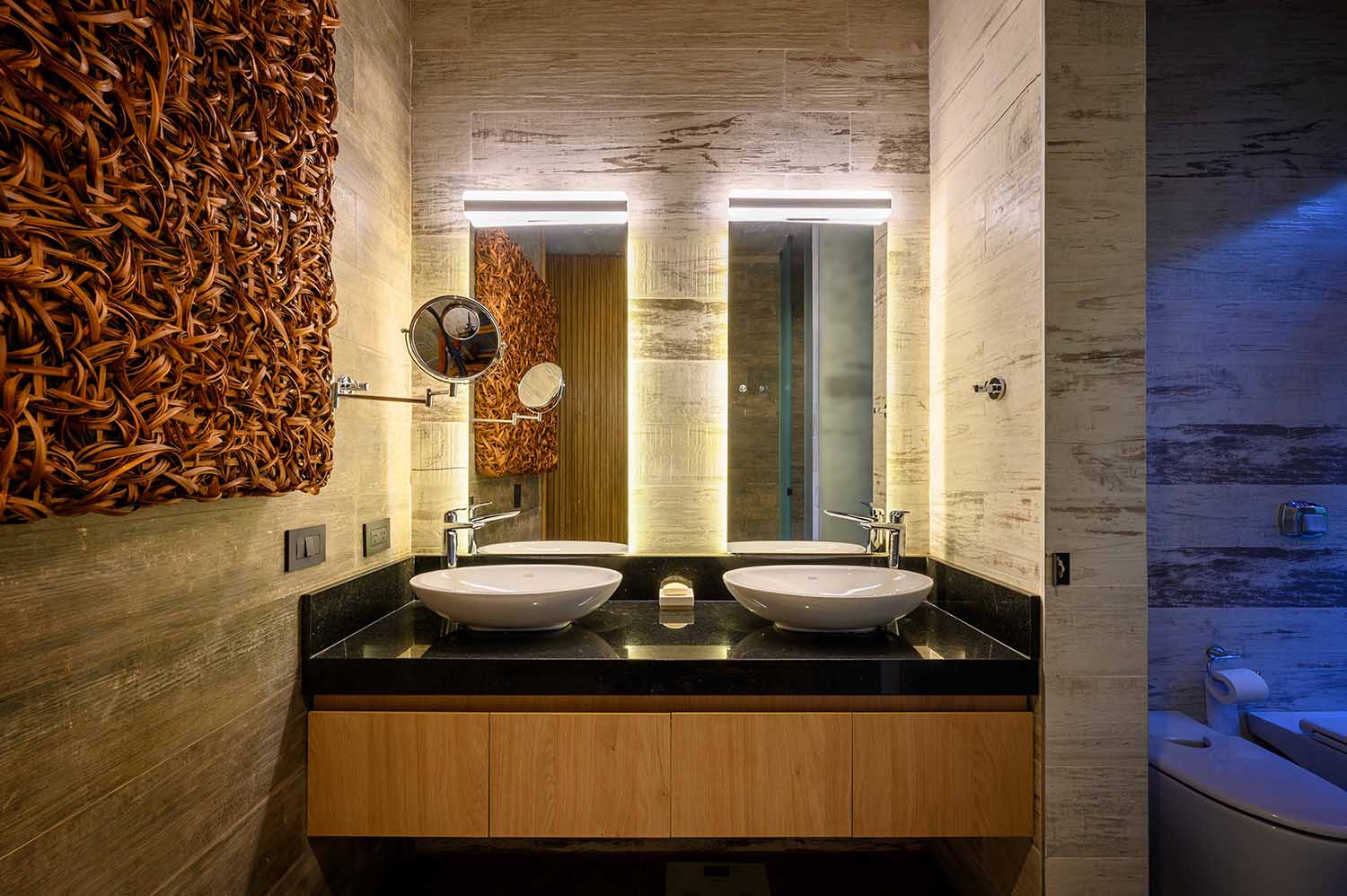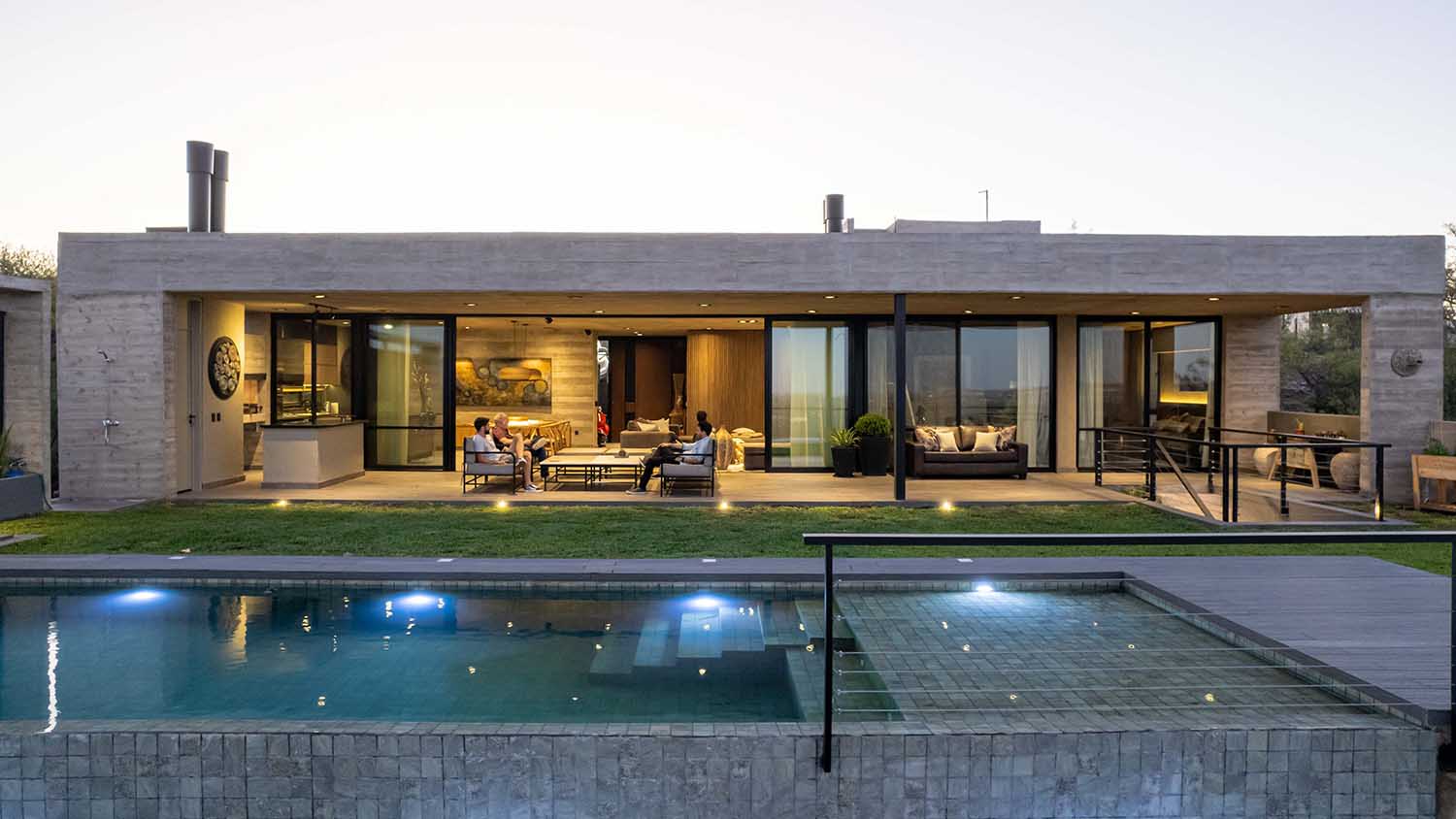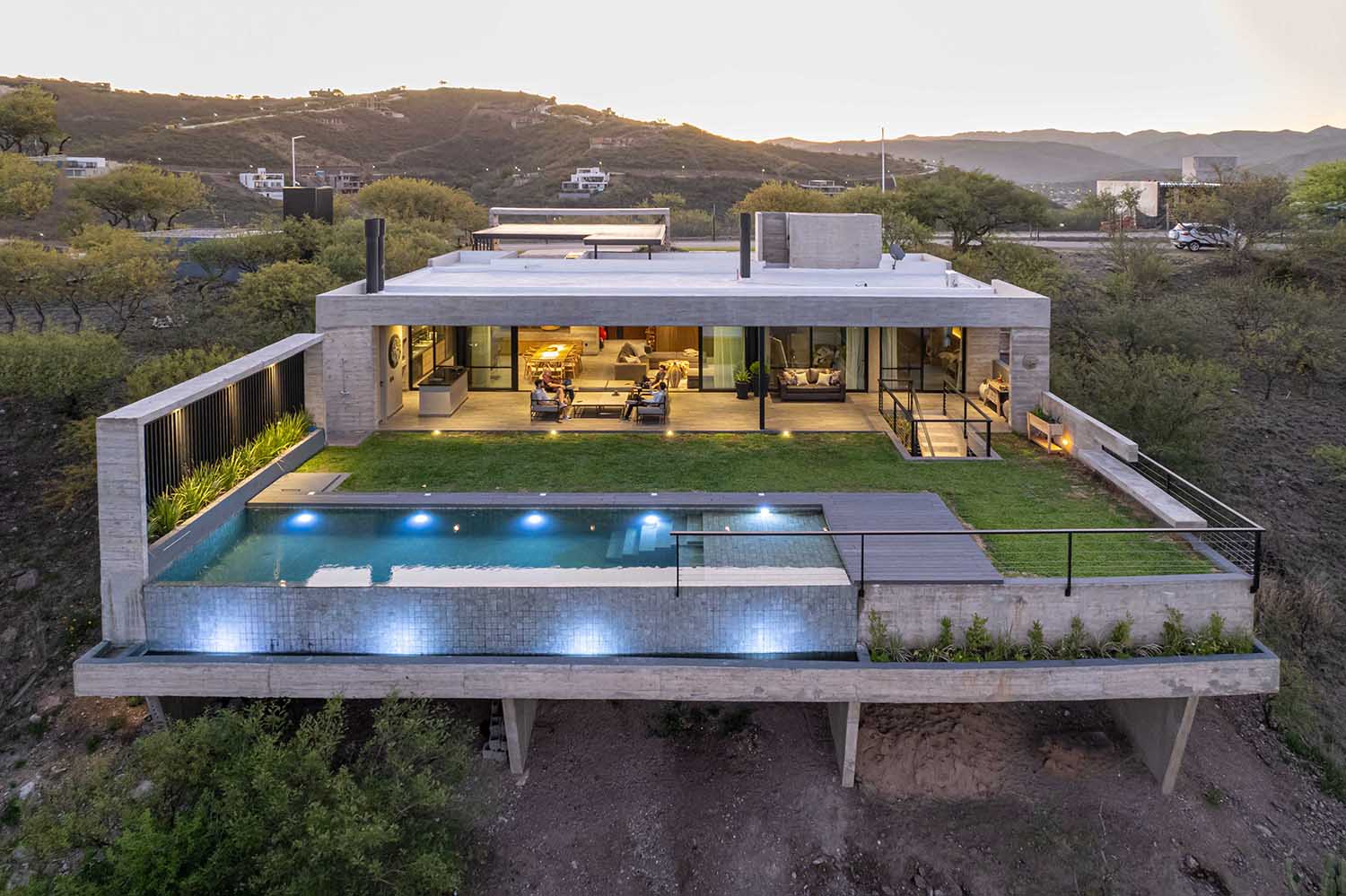 The layout transforms from a straightforward series of premises with views and exits to a longitudinal gallery that protects them into a container for activities distinguished by adaptability, encouraging simultaneous use of each area housed in a neutral concrete envelope. view, steel, and wood. The only equipment that sticks out, always favoring the visual ones, is that which is subordinated to each particular task. The bathrooms and laundry room open onto inner patios to create a microclimate with a close-knit view that is blocked from the outside to provide privacy.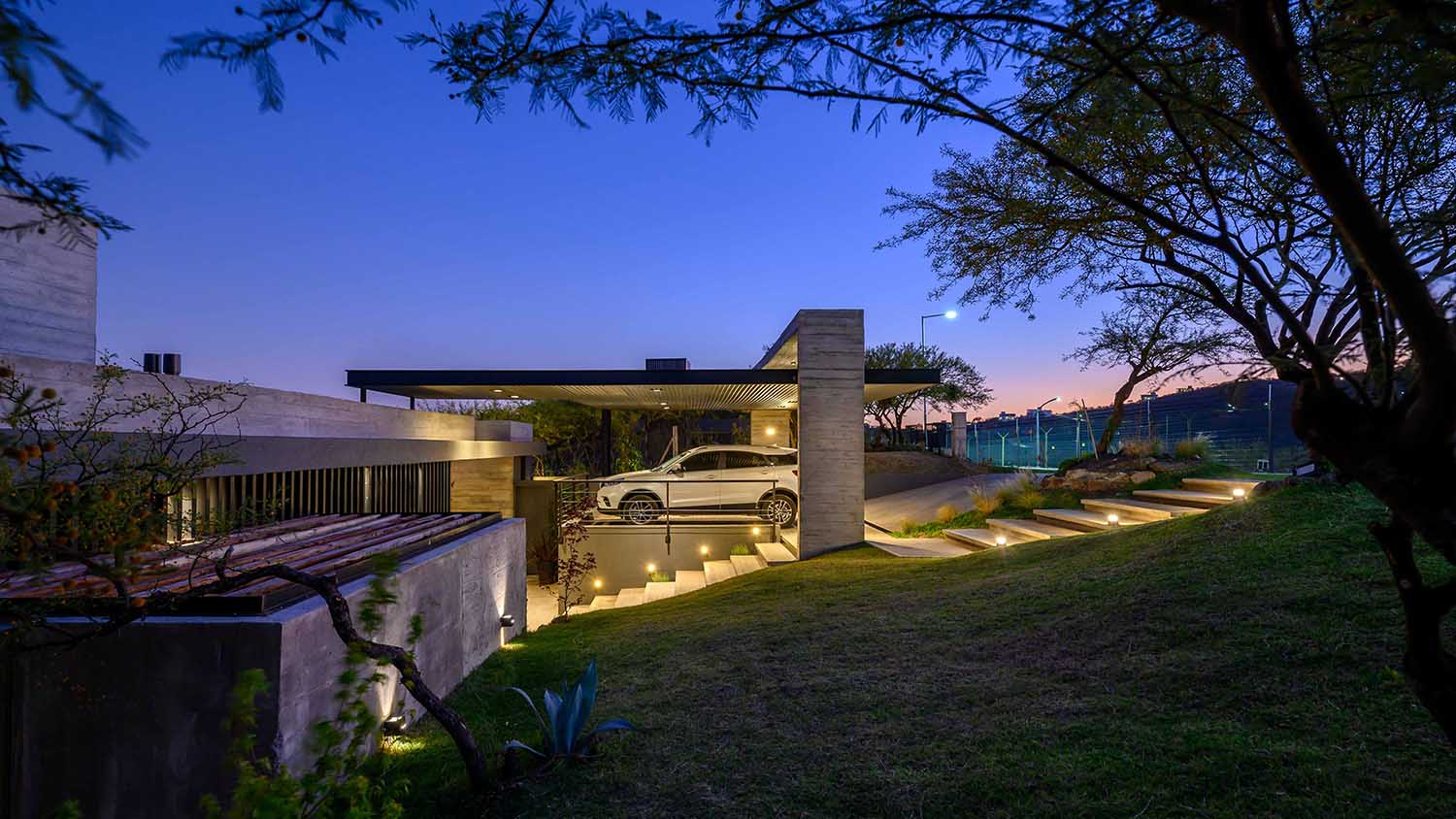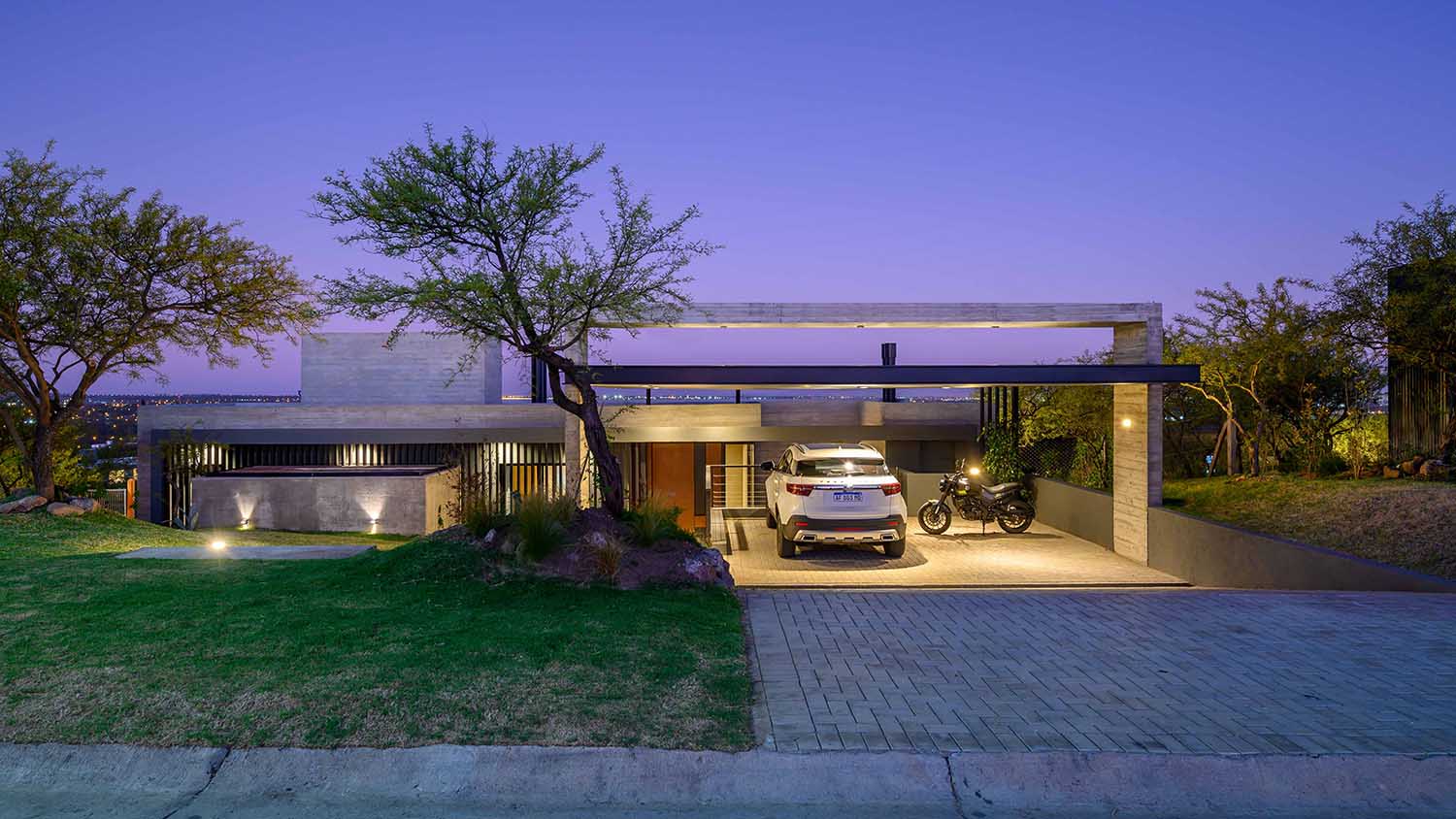 It was unnecessary to consider a BBQ area because the living room and dining area and the kitchen are seamlessly integrated and open to the gallery, preventing the need for duplicate spaces. This is made possible by aluminum openings that extend from wall to wall and from floor to ceiling. The master bedroom suite is close to two other rooms with mixed uses—one is a workstation, the other is an atelier—without compromising privacy. The outside area is transformed into a balcony looking out toward the urban horizon by the gallery that comes before the garden terrace and the infinity pool.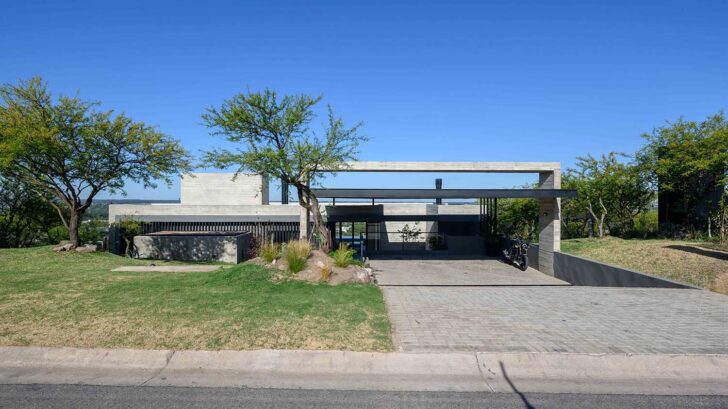 Project information
Project name: CASA PMV
Architecture office: EISEN GROUP @grupoeisen
Office Location (City, Country): Córdoba, Argentina
–
Construction completion year: 2022
Constructed area (m2): 250 m2
Location: La Calera, Cordoba – Argentina
Program: Single family home
–
Architect(s) in charge: Mariano Alvarez / Martín López Bravo
Photographer: Gonzalo Viramonte