NORD Architects, 3RW Architects and NODE are announced AS winners of a competition to design a 11 000 sqm Healthcare Center in Randaberg close to Stavanger. The Center is built as a community of houses inspired by the old type of Norwegian Hamlet called Grend. Find more images and architects' description after the break.
From the Architects:
The new healthcare facility offers a broad range of different treatments under one roof from nursing homes to doctors' consultations and therapy. The building measures 11,000 sqm but seems much smaller thanks to a design where the building is scaled down to smaller entities. Each house in the building is built with natural materials and offers a homely atmosphere.
Nye Vardheim Helsecenter is a new way to build public institutions. Here people can come to get treatment, to restitute and socialize. Unlike traditional healthcare facilities the building reaches out to the community with a number of public meeting places. The healthcare center has the potential to redefine the way we think about welfare institutions in the future. We are very proud to be a part of this development.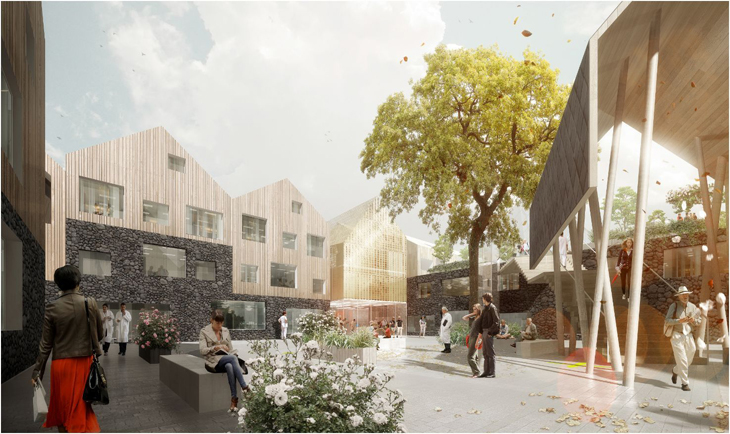 Nye Vardheim Helsecenter is built as a community of houses to ensure a varied and exciting architecture, while making the optimal connection between the different functions in the building. A solid base in natural stone connects the houses, which are almost exclusively built in wood. Between the houses a myriad of courtyards, recreational gardens and green houses make a green and welcoming atmosphere.
The Grends, an old type of Norwegian Hamlet, were clusters of houses, where the Norwegian peasants gathered in a shared physical space to have a sense of community, common destiny and connection to the land. We have taken the principles from the Grends and applied them to a modern healthcare facility. By collecting a number of different institutions under one roof we enhance the sense of community between the patients and the people hired to look after them. It is a new way to design welfare buildings.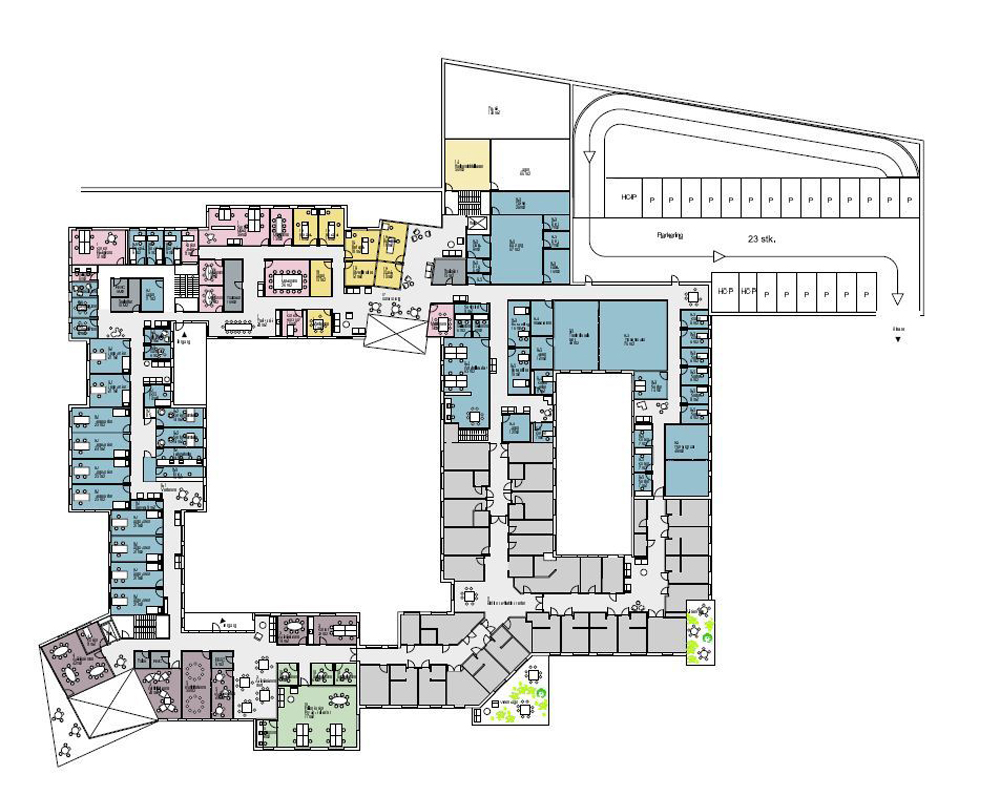 Source ArchDaily. *
Project: Healthcare Center in Norway
Designed by Nord Architects, 3RW Architects
Client: Randaberg municipality
Size: 11 000 m2
Location: Randaberg, Norway
Website: www.nordarchitects.dk & www.3rw.no