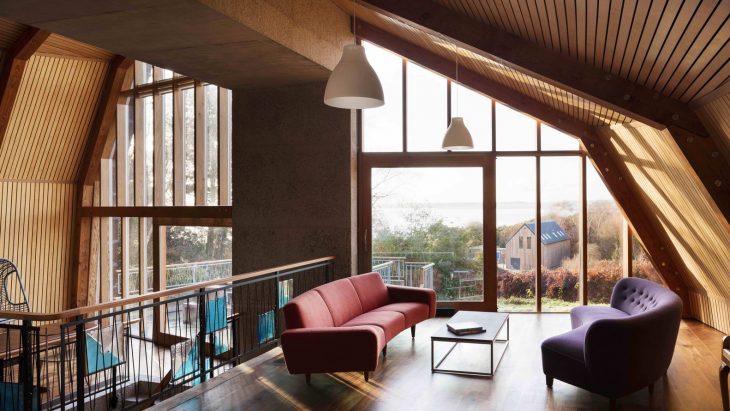 The HouseBoat is a new house designed for developer Solidspace, located on a site overlooking Poole Harbour. It is based upon a staggered section with a half-basement; this configuration enables an open staircase which allows a house of interconnected volumes rather than rooms- a section that Solidspace explores in all their homes. The house is approached through the trees, and the curved form minimises the actual volume of the house. Once inside the space soars above, with living spaces perched within the two curved spaces, looking out to sea. It's a breath-taking series of spaces. Internal materials are exposed concrete, timber, encaustic tiles and steel. Externally the black-stained timber larch boards sit above the exposed concrete base. The organic form of the house, together with the staggered section and spectacular site has created a house of originality and delight. The house was conceived as two upturned hulls propped together and facing the sea. Douglas Fir ribs are propped against a concrete frame that extends up from the solid base. The ribs in turn support curved prefabricated panels to create the external walls. A glazed west screen faces the sea. Although a simple concept, this is a complex building. Geometries were carefully considered to make construction possible; specialist timber frame manufacturer The Timber Frame Company produced their own 3D model, and collaborated with us on the method of construction. The concrete portal is central to the overall structural stability, as well as being an incredible sculptural presence in the house. Solidspace worked with Mole on the interiors, with Michael Grub as lighting consultant. The Houseboat is the result of great collaborative effort; The Timber Frame Company, Task Ltd and Solent Civil have all completed first class work on site, overseen by Rebecca Granger Architects as project managers.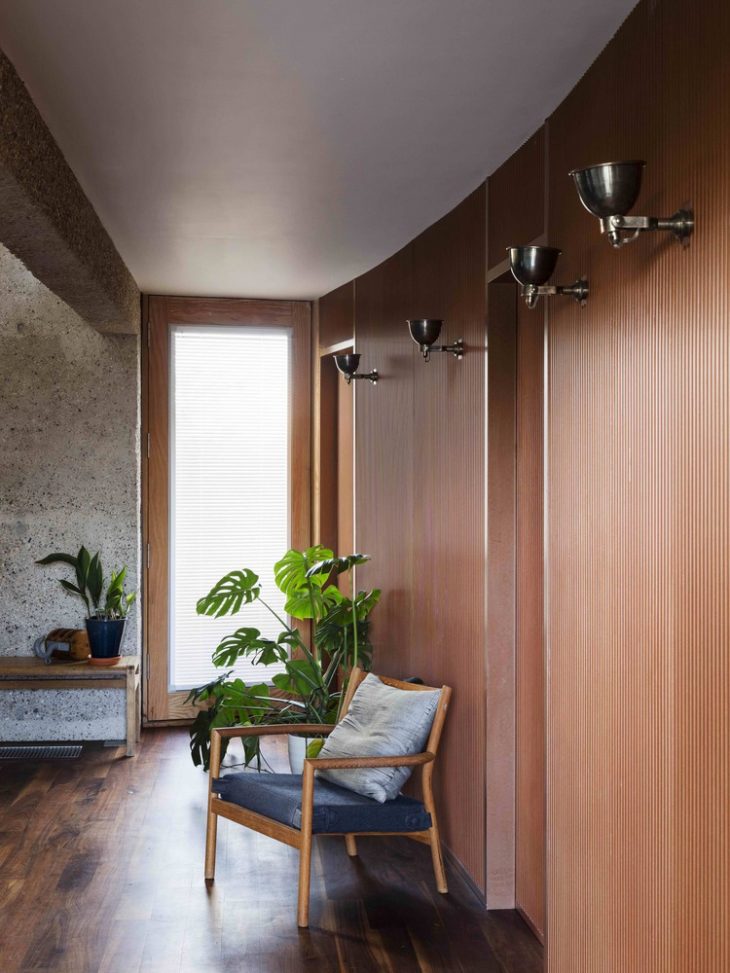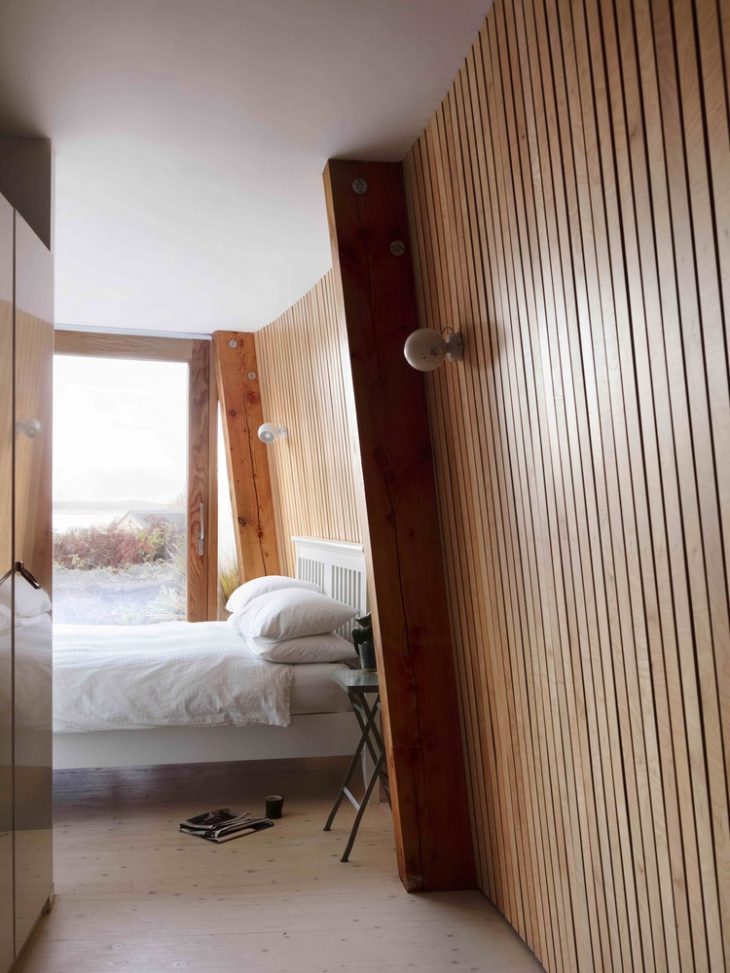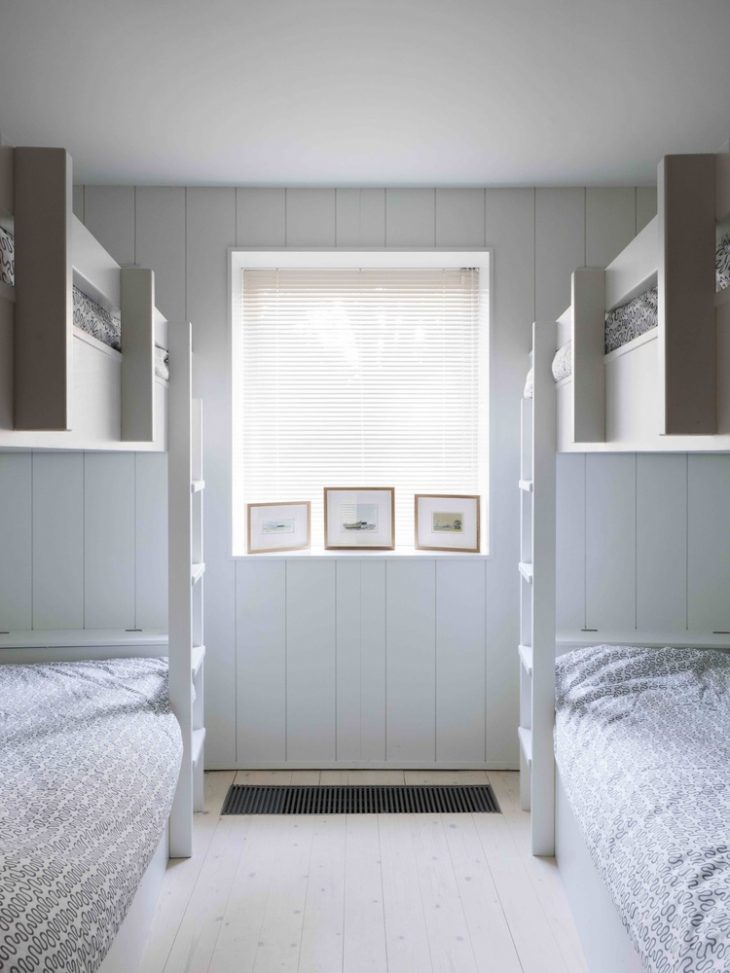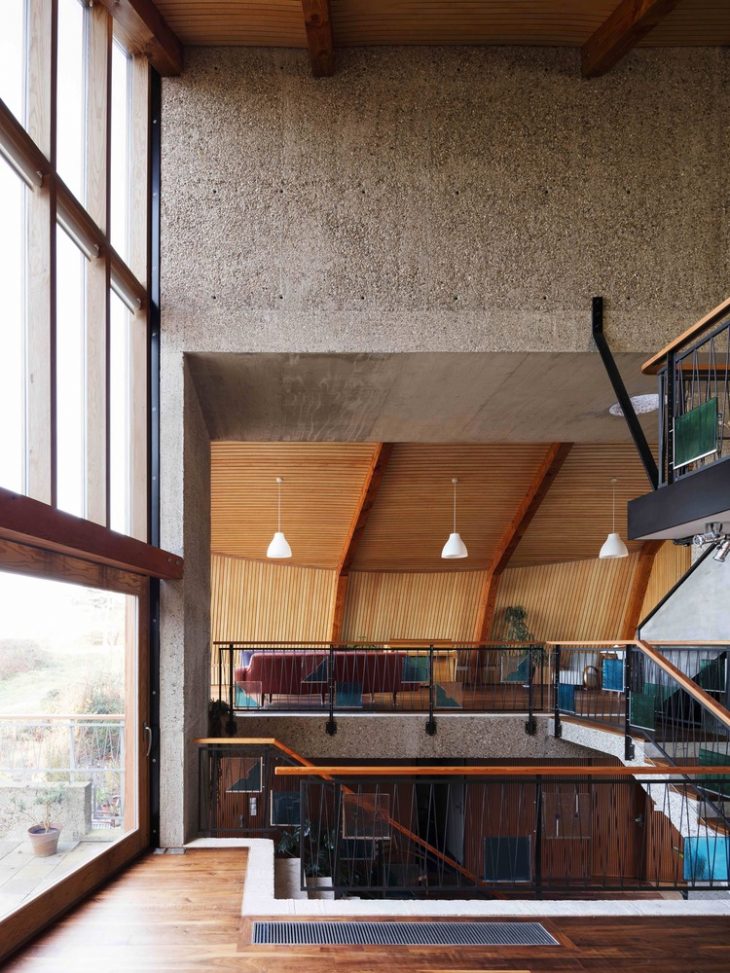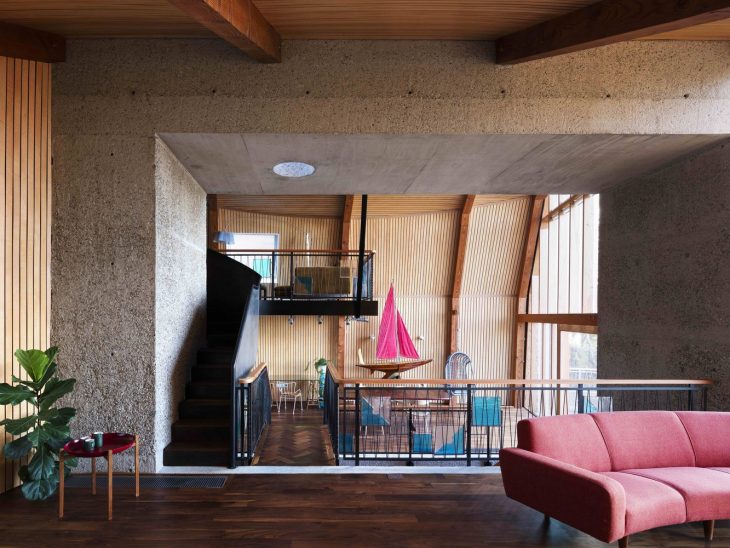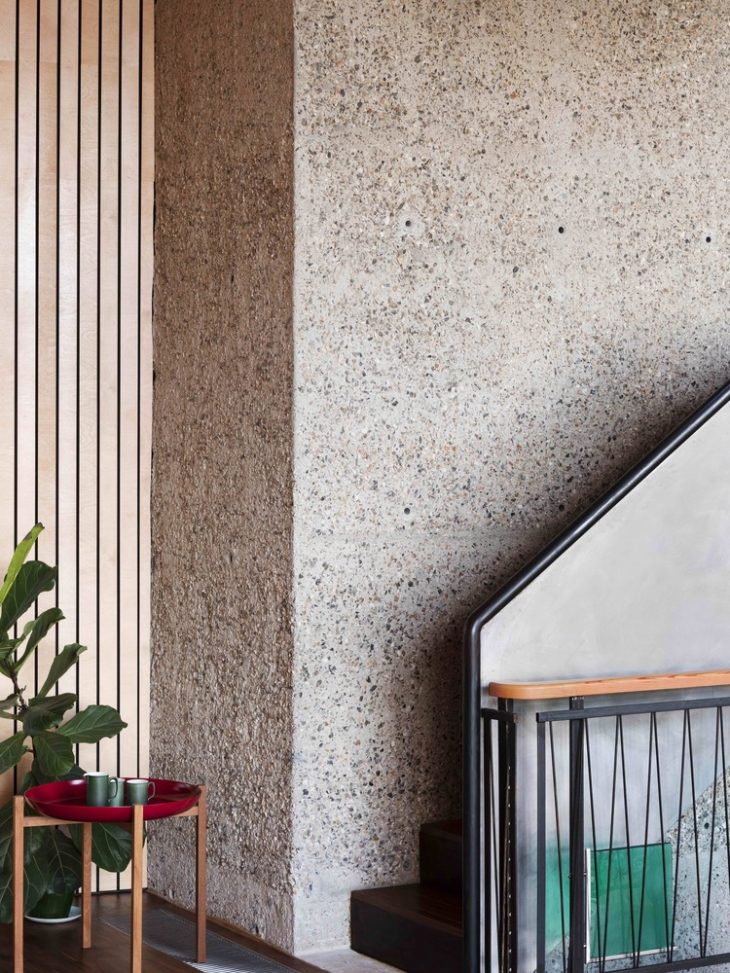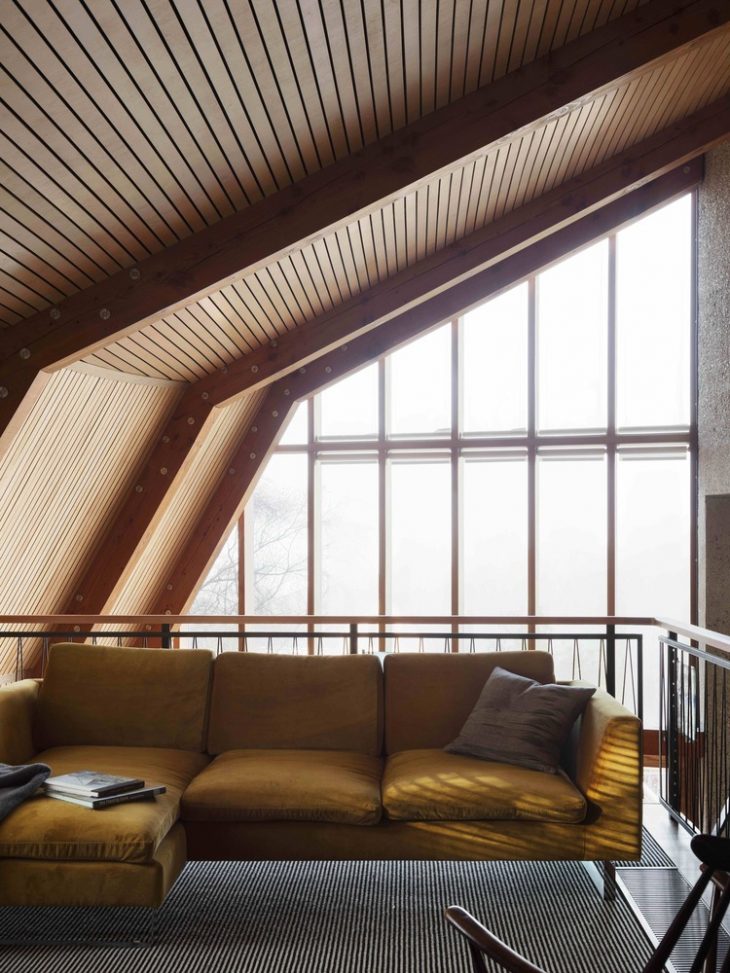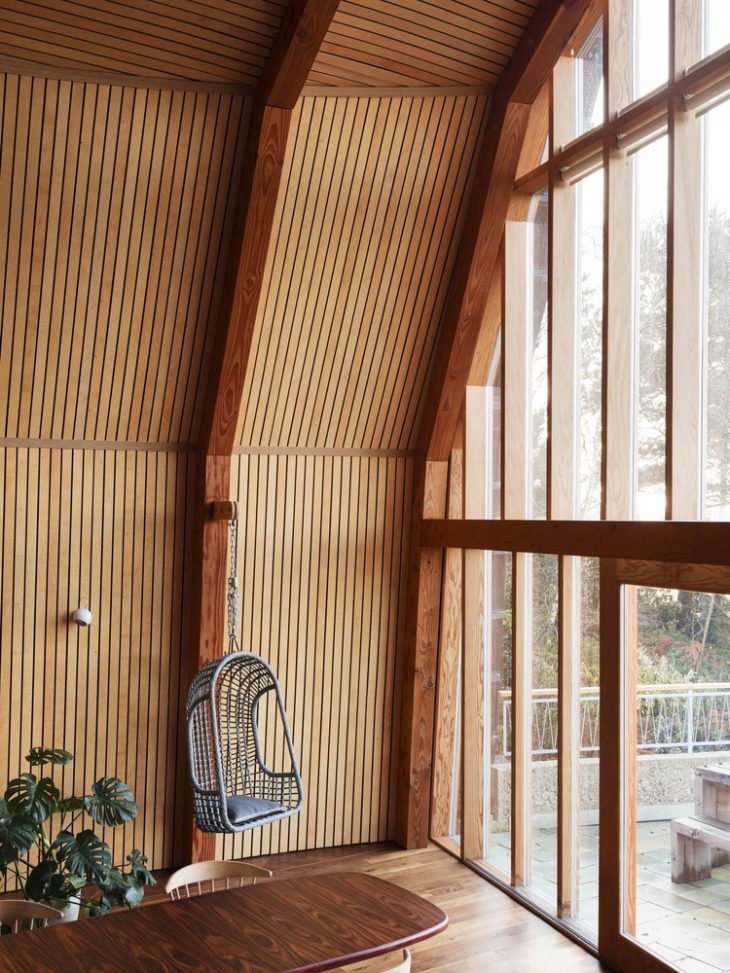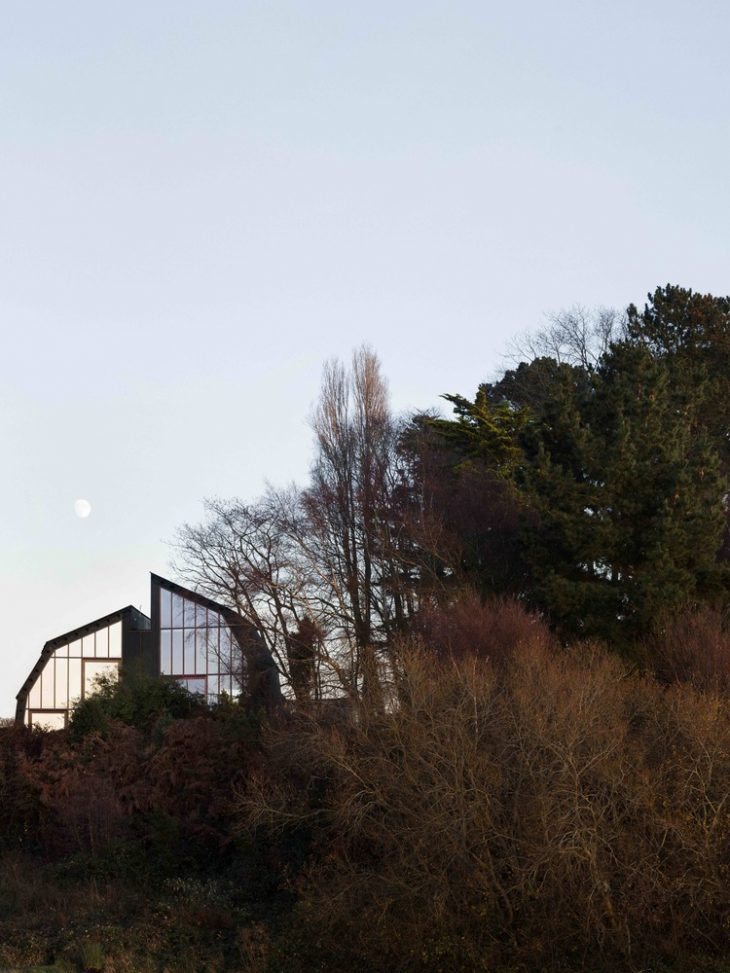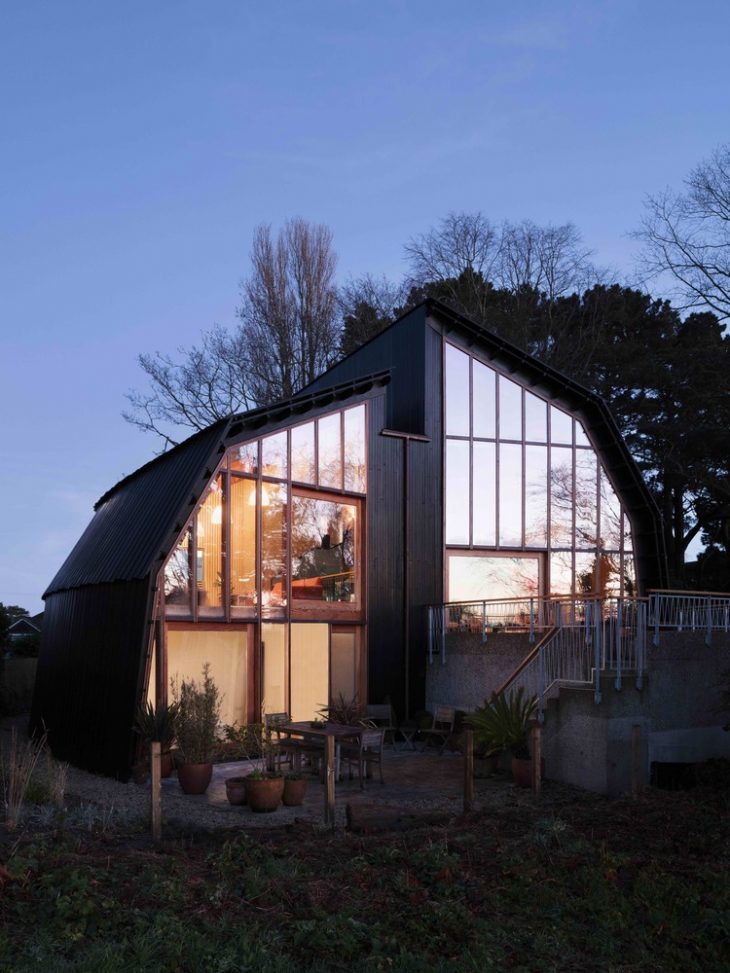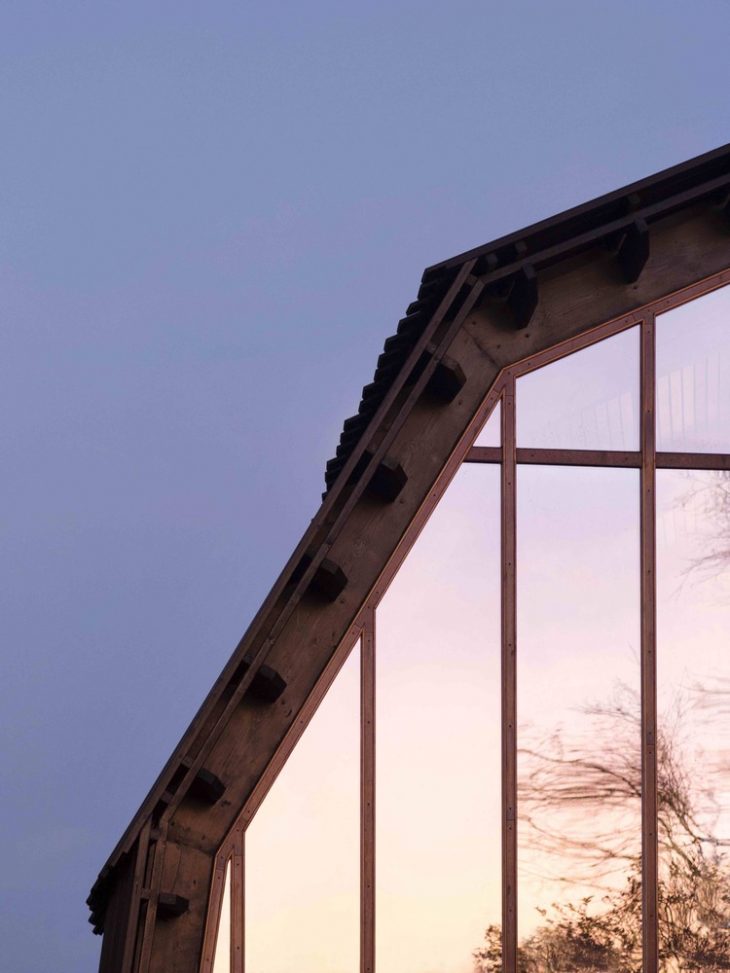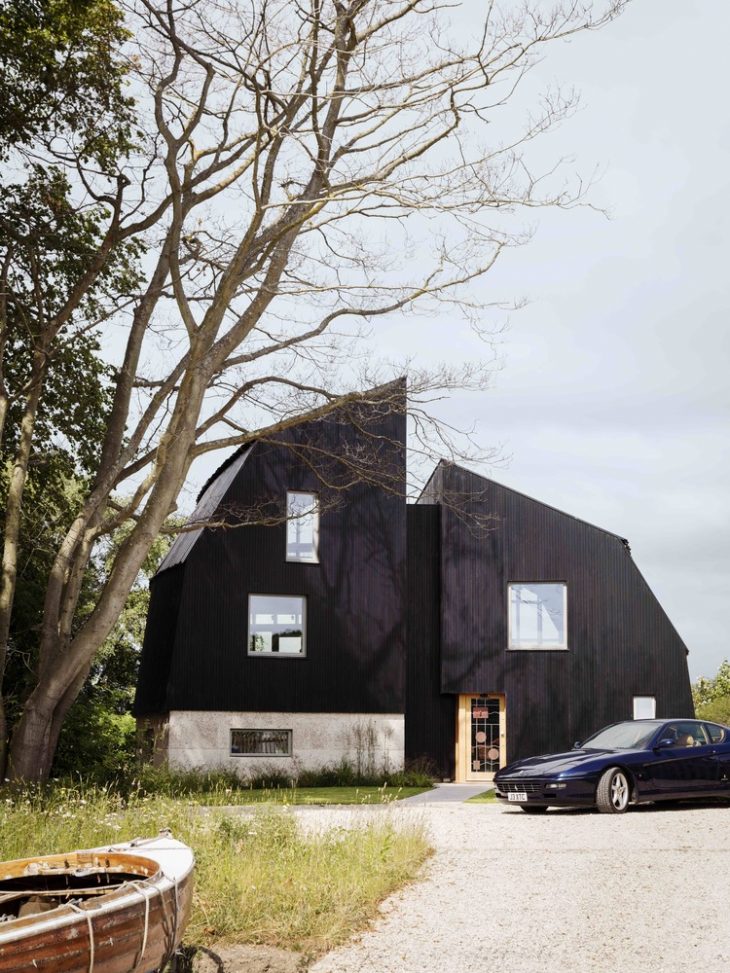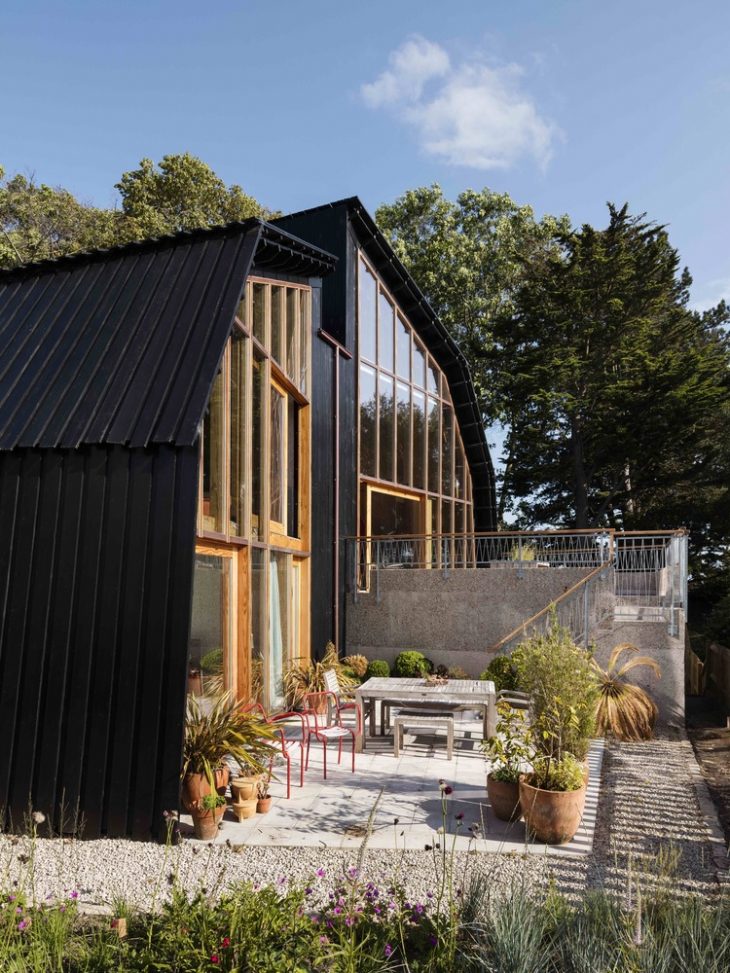 Mole Architects was established by Meredith Bowles in 1996. It is a progressive and innovative award-winning architectural practice based in Cambridge. In 2004 the practice was awarded the RIBA Manser Medal for Meredith's own home, Black House in Cambridgeshire. To date the practice has won 15 RIBA Awards for Design and Sustainability.
Mole produces modern designs that are appropriate to their local context, combining traditional materials and techniques with a more contemporary attitude to design and building. In addition to The Houseboat the practice has also recently completed Marsh Hill, a zinc-clad, low-rise new-build house in the marshlands of Suffolk.
The practice is a leader in sustainable building design. Projects such as Stackyard, Suffolk (2013), have been designed around Passivhaus principles. Earlier projects including Cavendish Avenue, Cambridge (2005), have been monitored post-occupation and proven to meet exacting Passivhaus standards.
In addition to self-build, one-off houses, the practice has designed institutional buildings such as the University of Cambridge undergraduate architecture school (2008), and housing developments such as Broadland Housing in Norfolk (2013). Mole is currently designing the first council-led co-housing scheme, K1 Co-housing in Orchard Park, Cambridge, and is one of ten firms to design Phase 1 of a £1 billion expansion in northwest Cambridge.
Mole also collaborates with other architects on large-scale projects. The practice is executive architect for Living Architecture, working on The Balancing Barn with Dutch practice MVRDV, and Dune House with Norwegian practice Jarmund Vigsnaes. Mole is currently working with Swiss architect and Pritzker Prize winner Peter Zumthor to deliver The Secular Retreat, his first permanent UK building.
Photography by Rory Gardiner