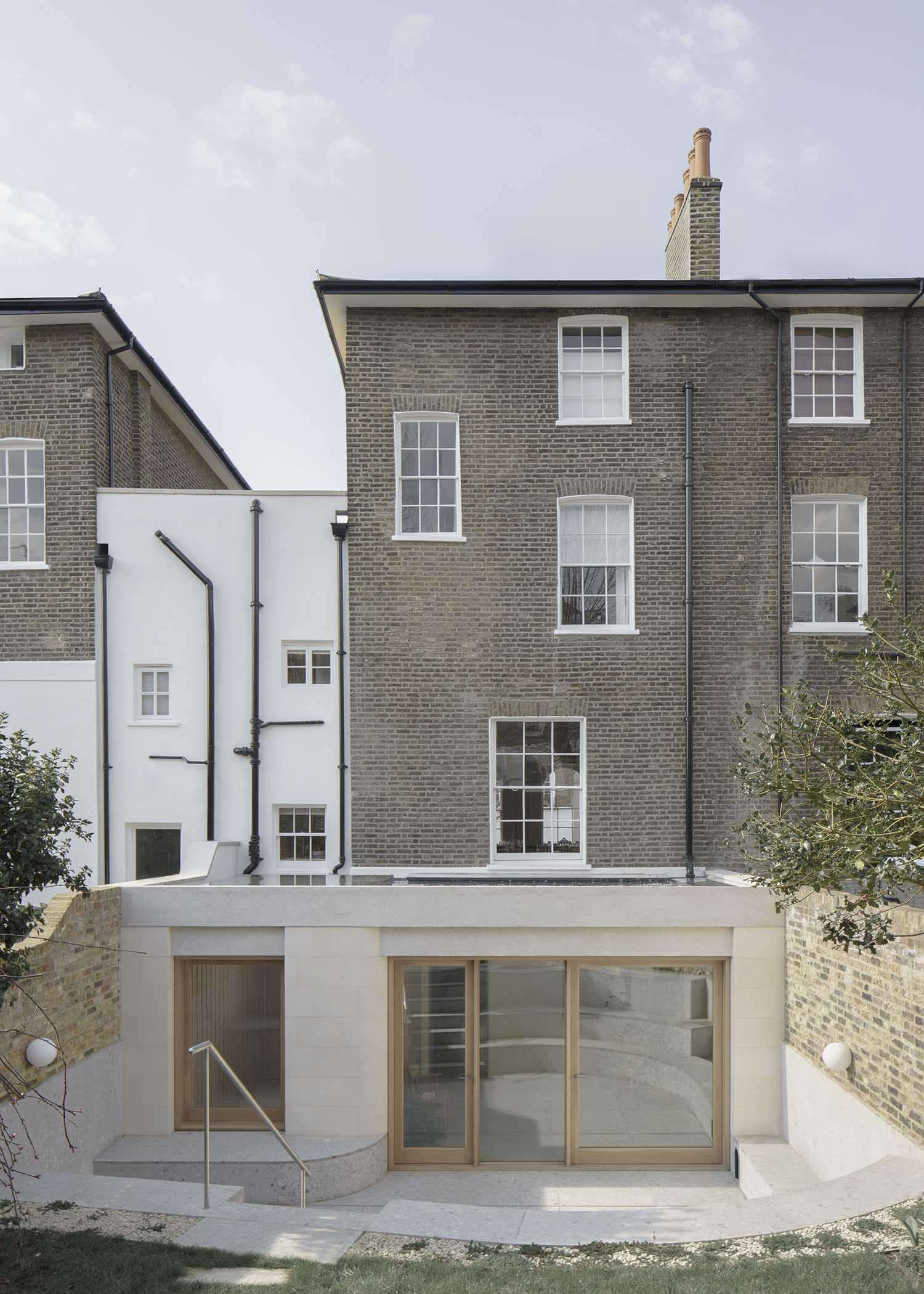 Architecture for London has recently completed work on this stunning Grade II listed villa in Islington, London. An addition and renovations were made to provide thr villa with spacious rooms for gathering and family life. Discover more after the jump.
The rear addition is designed after a pavilion made of stone. Agglomerate stone serves as the extension's foundation, from which limestone piers rise. The natural stone was chosen because of its low embodied energy and was sourced locally.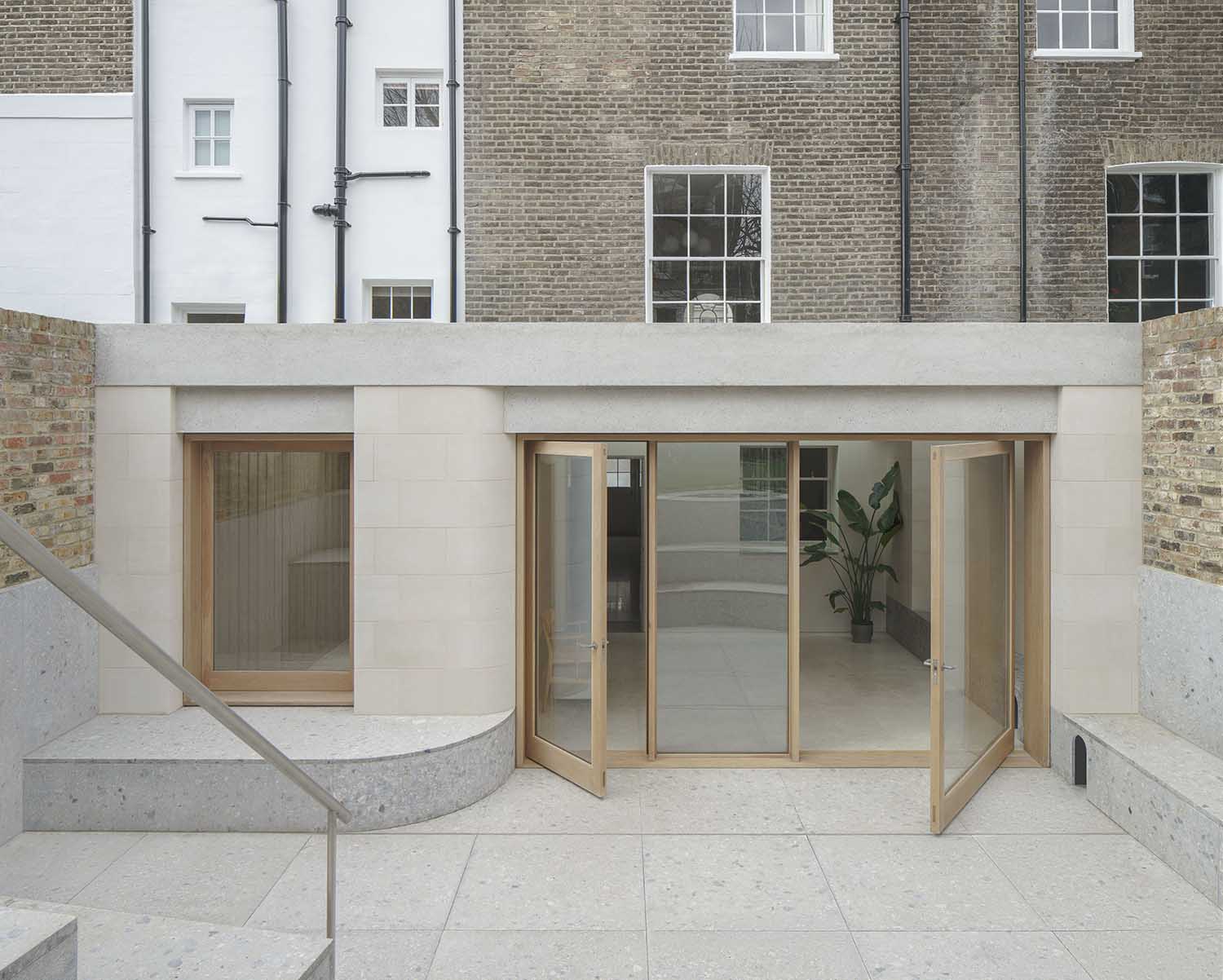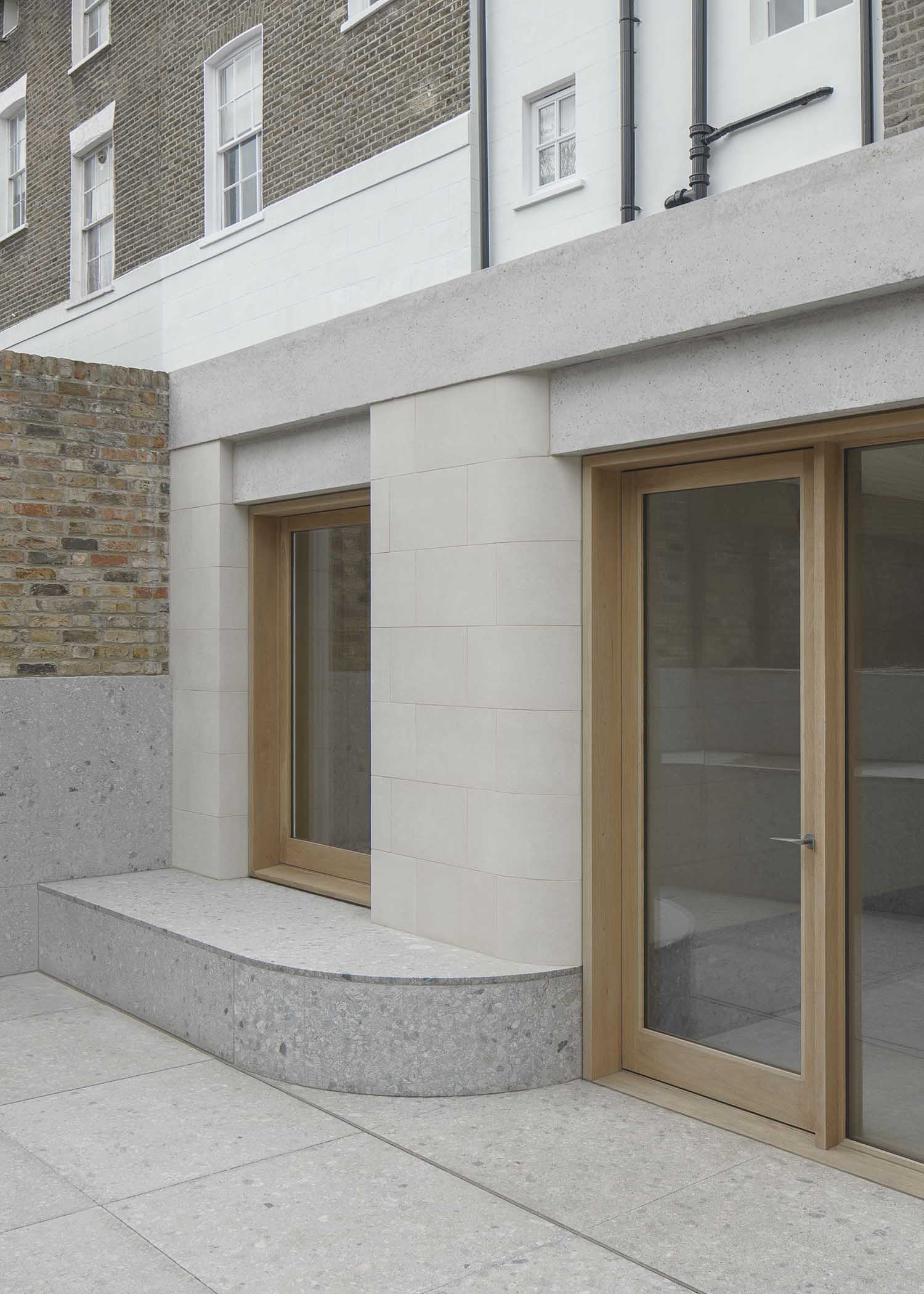 With a big pivot hinge door leading onto the terrace, heavy oak framed glazing matches the size of the old facade.
A large concrete header that was polished to reveal limestone from a Derbyshire quarry suggested permanency because of the material's apparent weight.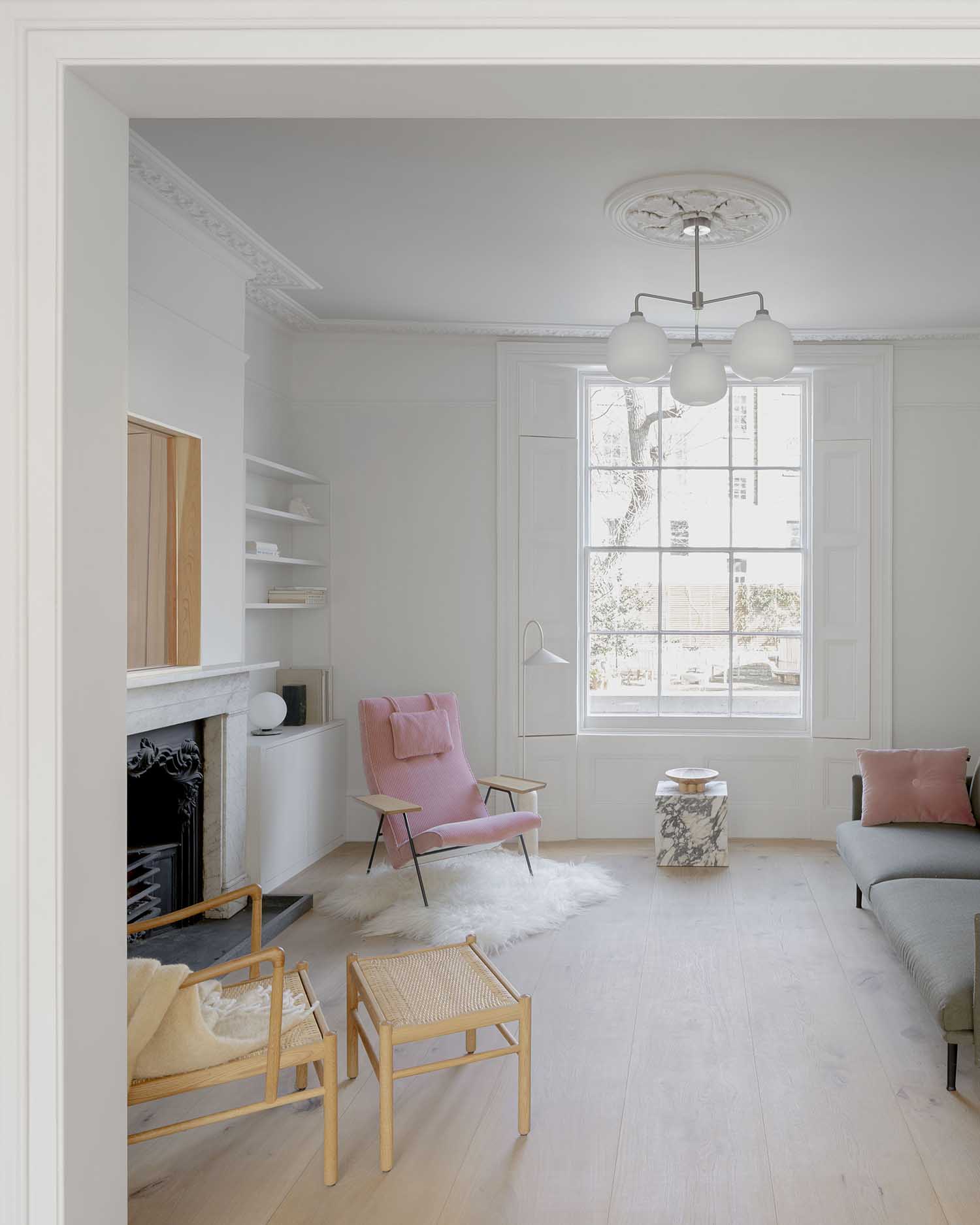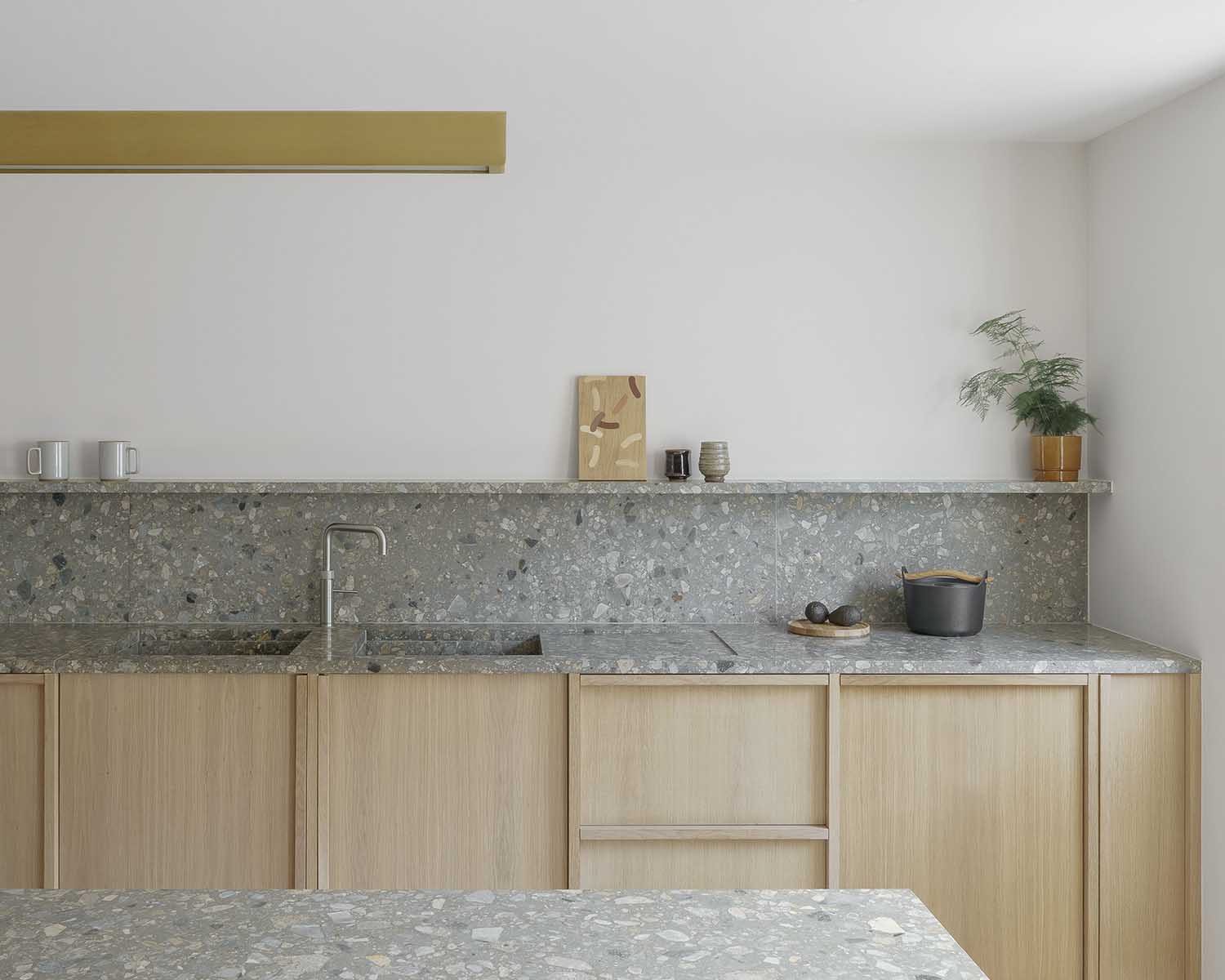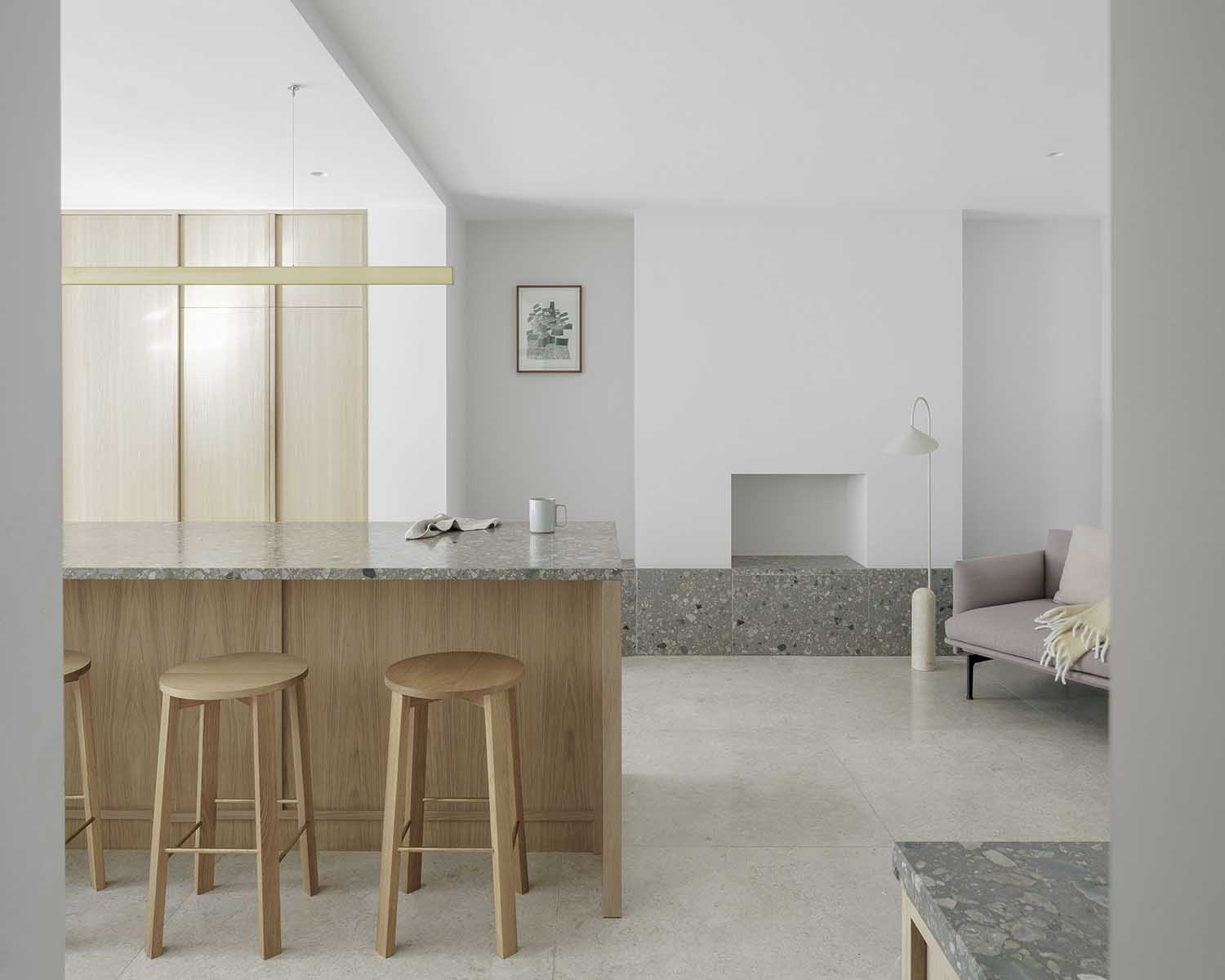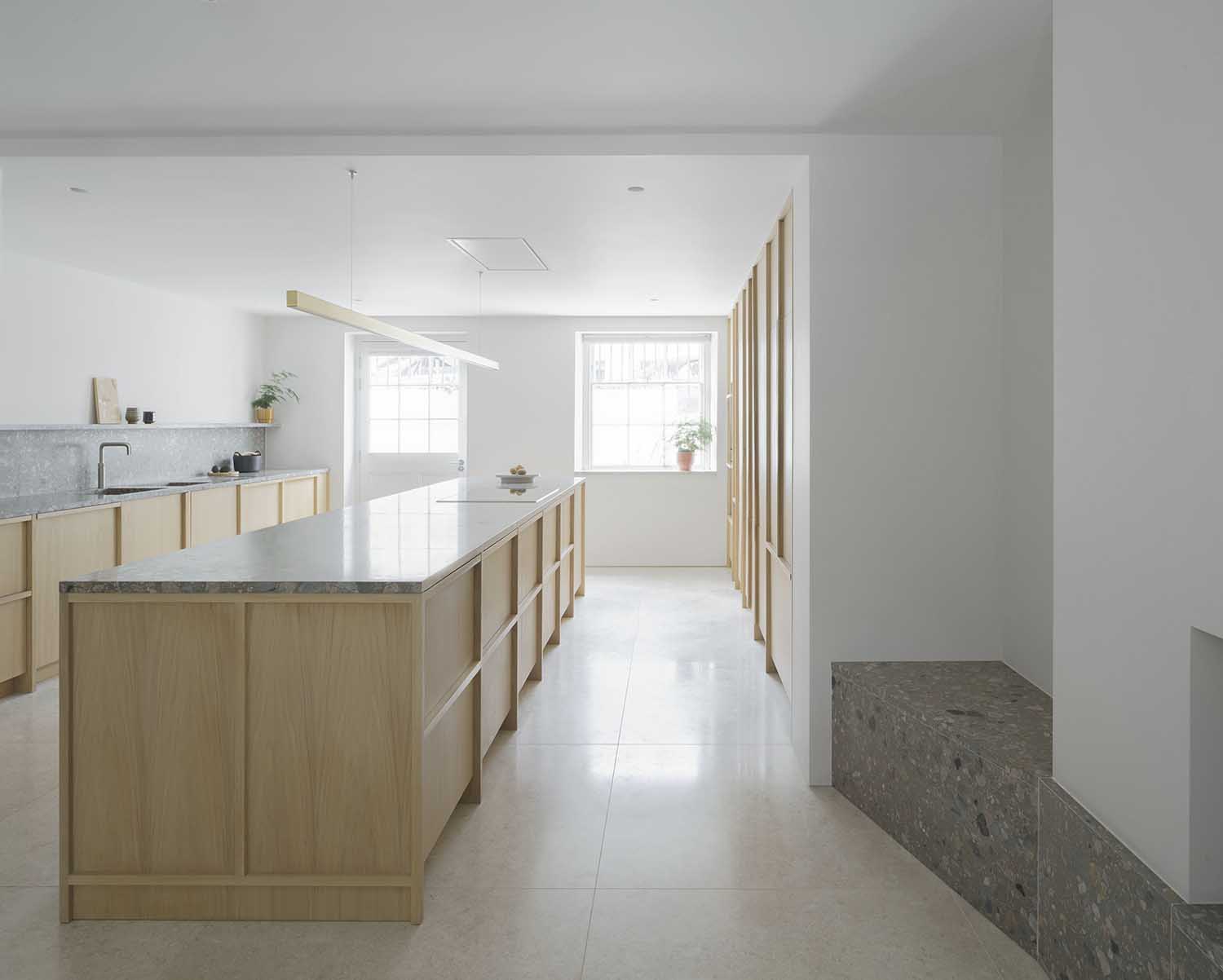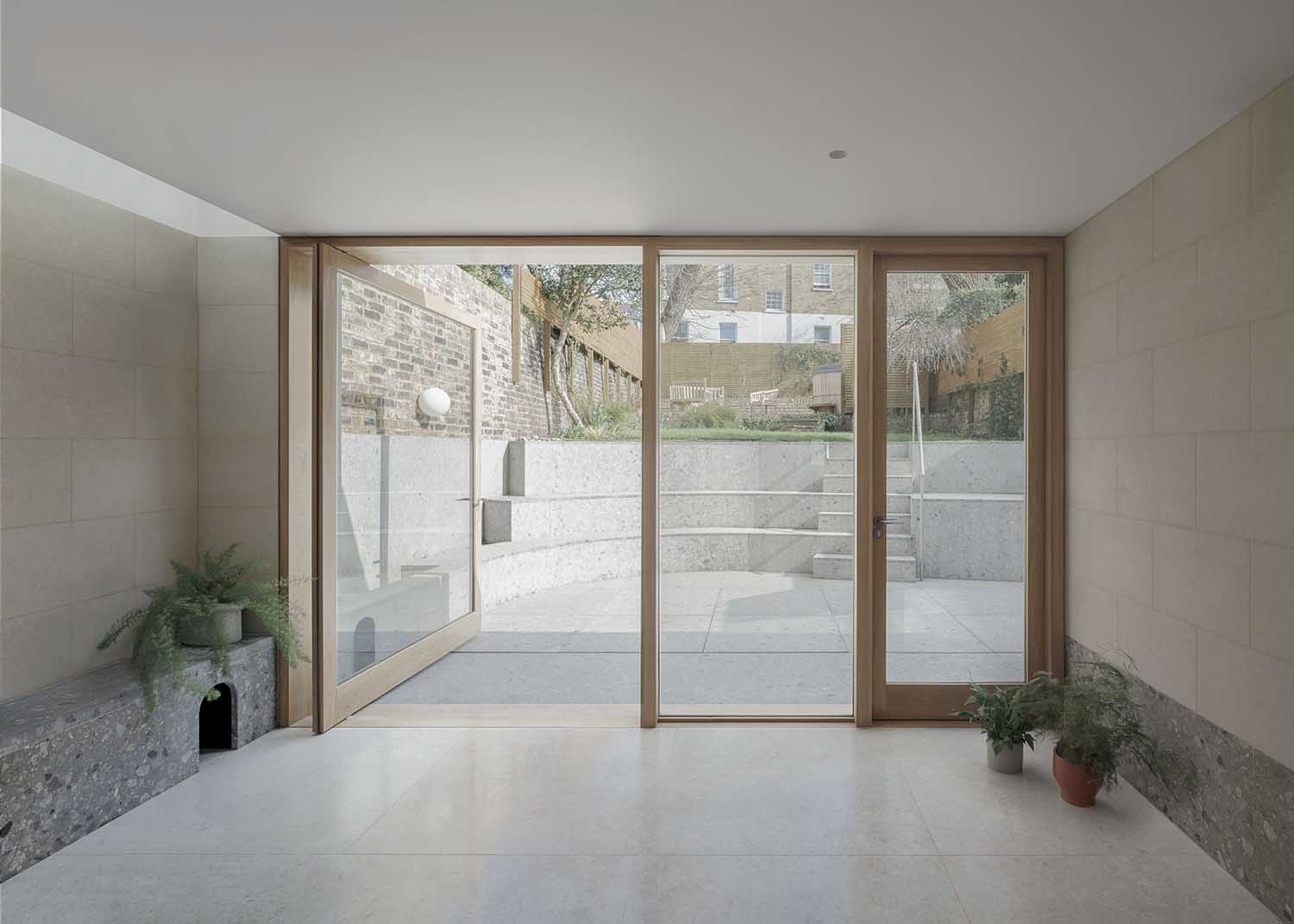 The existing rear lightwell has been enlarged to create a sunken terrace with steps that seems like it was carved into a rock face out of bush-hammered stone. The terrace is made up of a number of benches that are illuminated and curves to follow the direction of the sun throughout the day.
The kitchen, which is centered around a four-meter-long stone island, has replaced the formerly separated lower ground floor's smaller, dark areas.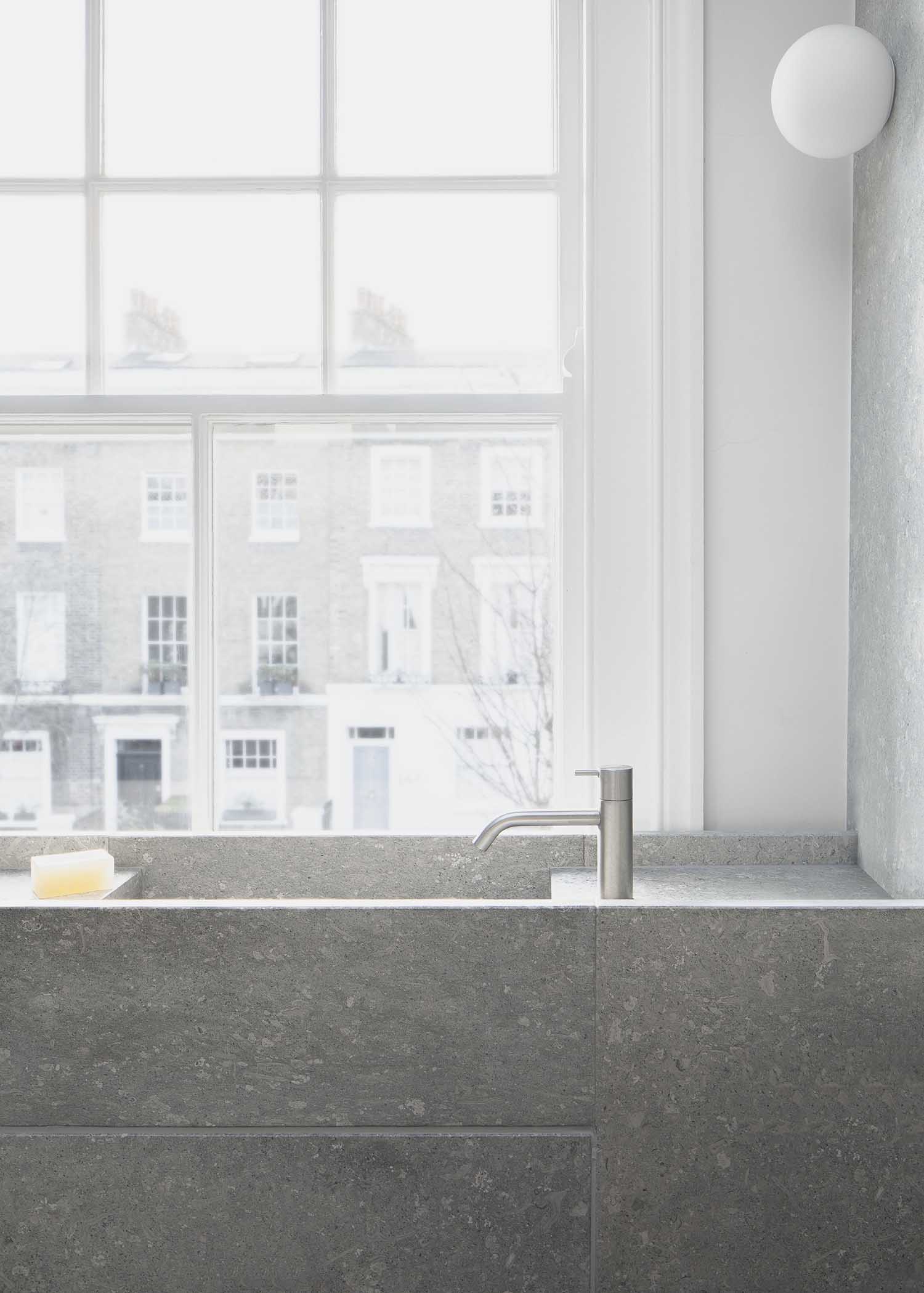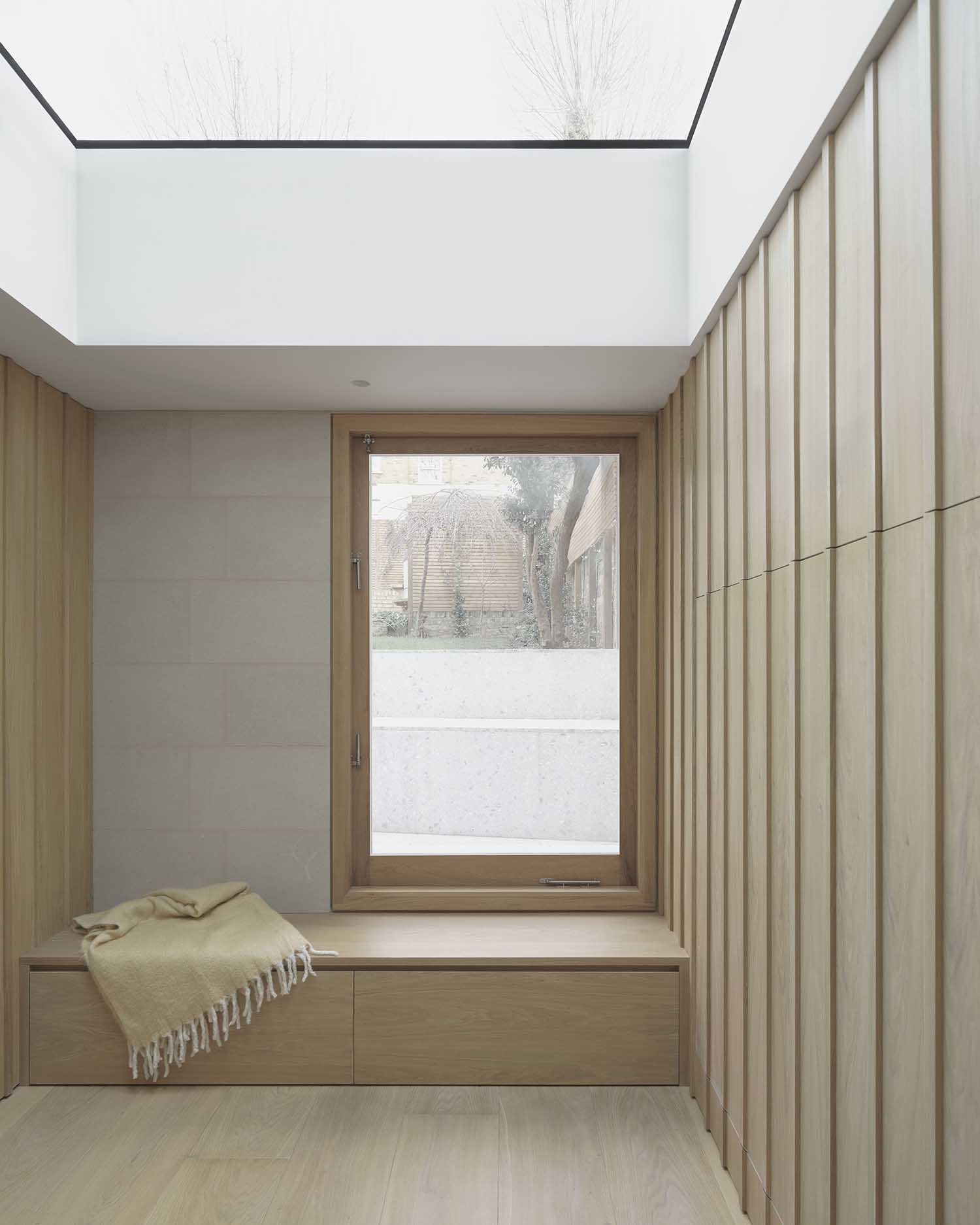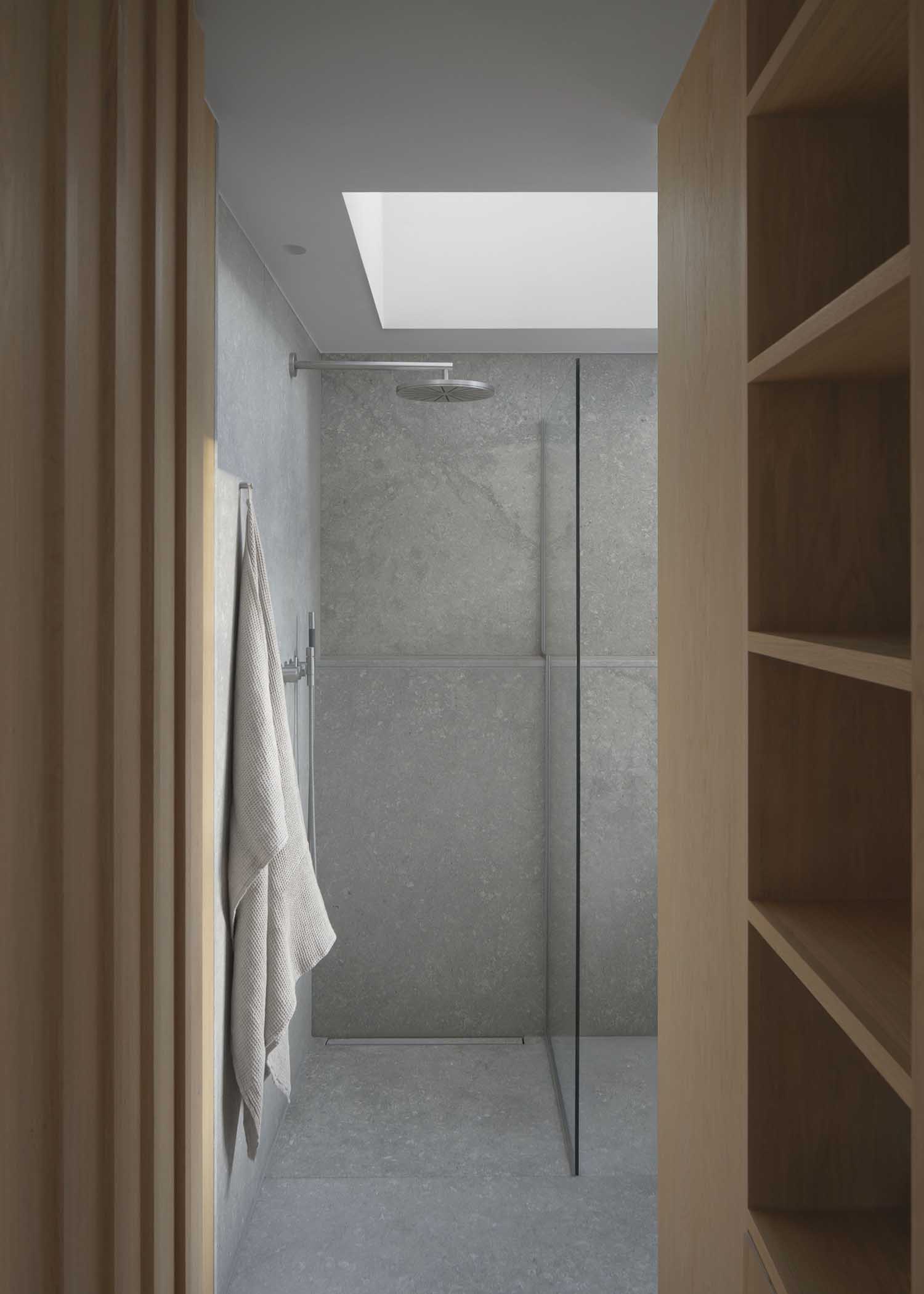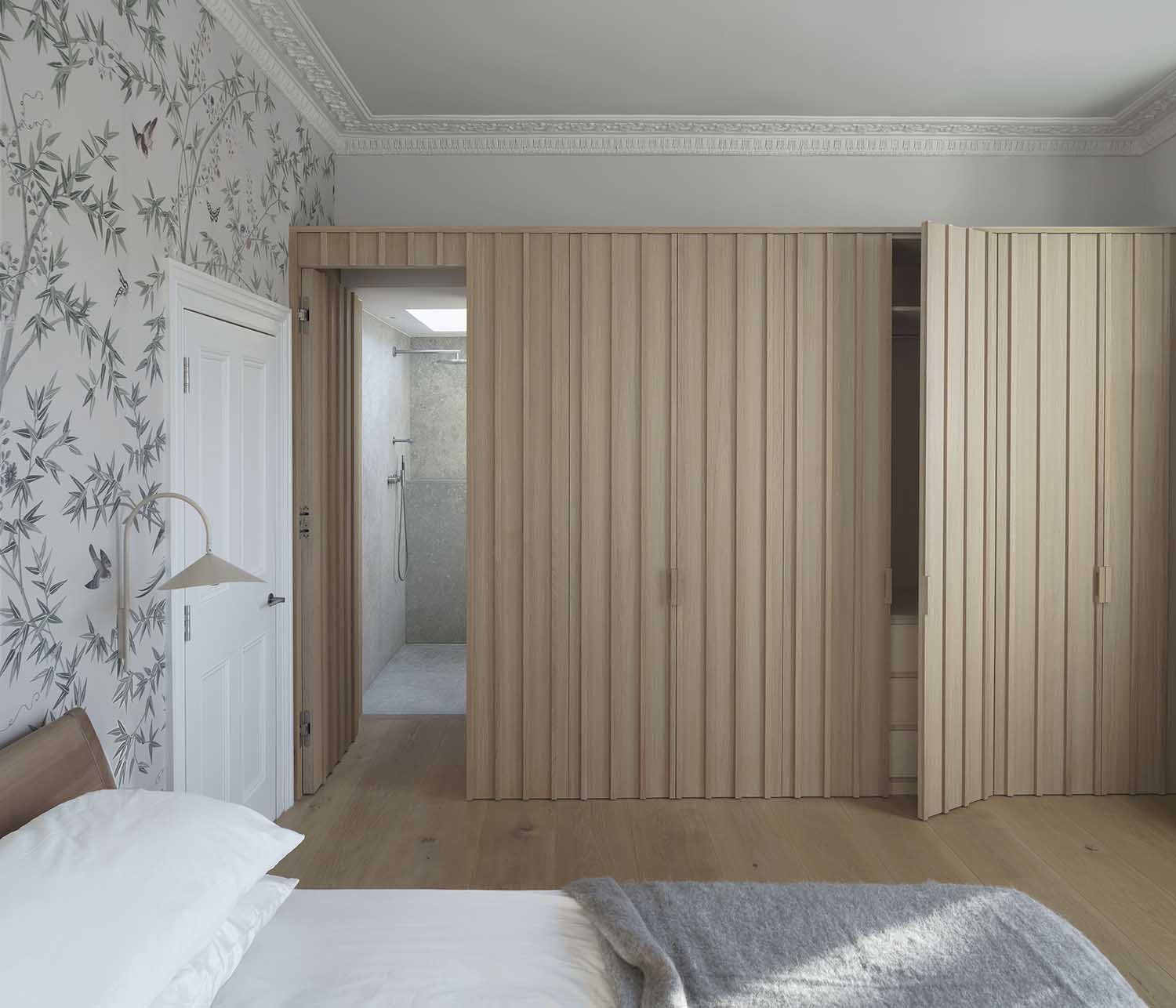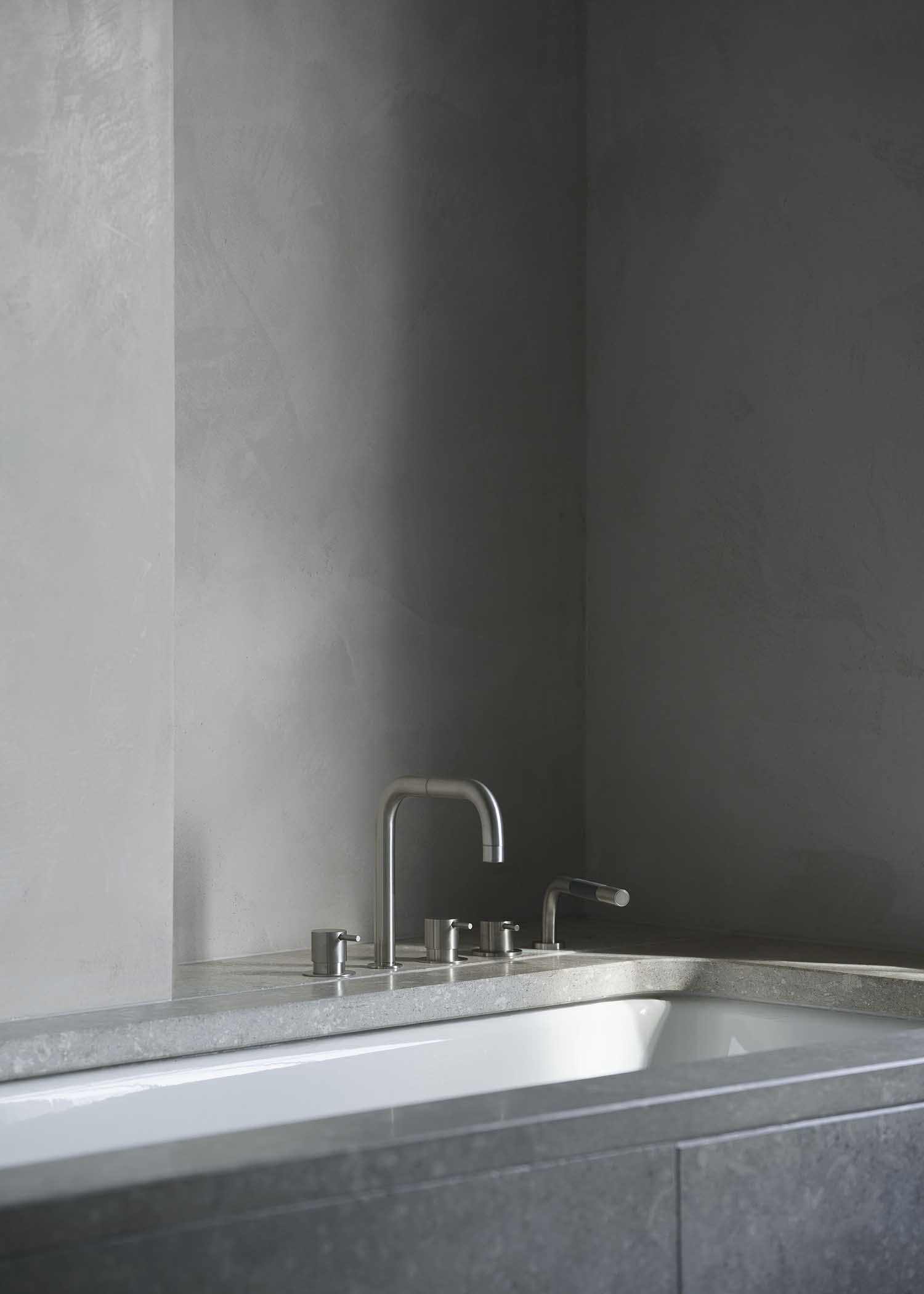 A quiet yoga studio offers a peaceful setting with a panoramic view of the sky that was inspired by James Turrell's skyspace buildings.
The concept of carved-out areas is continued in the bathrooms. The richly textured walls of the monastic ablution facilities made of limestone and tadelakt resemble caves.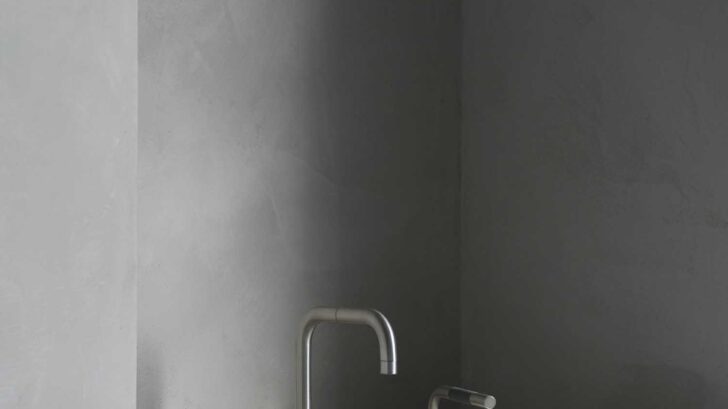 Project information
Architects: Architecture for London – architectureforlondon.com
Location: 130 Hemingford Road, London, UK
Construction cost: £700K
Start on the site date: 11/03/2020
Completion date: 15/01/2021
Gross internal floor area: 260m2
Form of contract: JCT Minor Works
Structural engineer: Architecture for London
Main contractor: IC&T Projects Ltd
Selected suppliers:
Stone works – Design Driven
External limestone – Albion Stone
Timber flooring – Oak Floors Online
Lighting kitchen – Anour I-model cordless
Lighting walls – Artemide Dioscuri
Dining table and bench – Ooma Design
Tadelakt bathrooms – Venetian Interiors
Taps – Vola
Photographer: Building Narratives