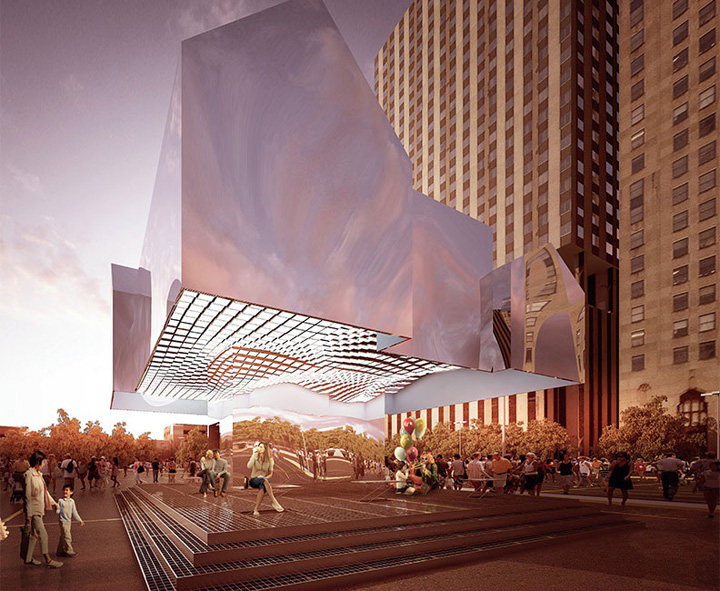 Two Islands, a team of architects and designers based in London, has won the first prize in the international Flat Lot Competition to design and build a temporary summer pavilion, named Floating House, located on Flint's central downtown parking lot. The project opens June 14 for Flint Art Walk and will remain on the site 'til Fall.
For more images and description read after the jump: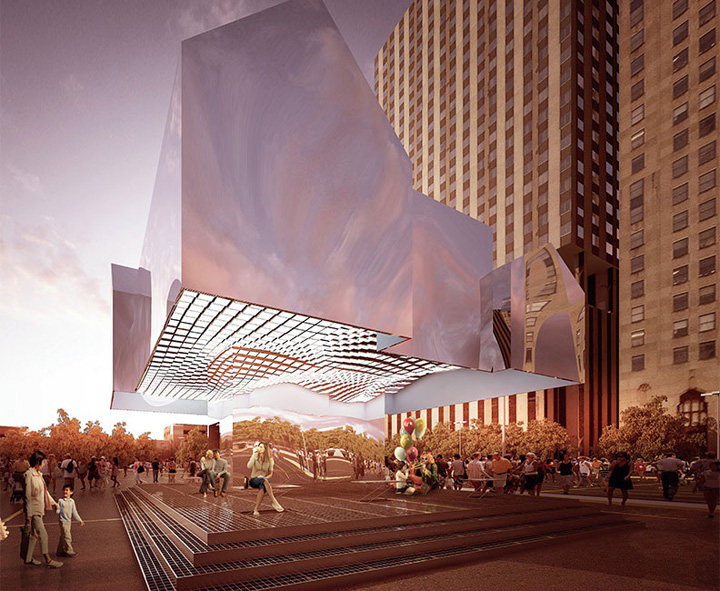 About the Project:
The winning proposal, Mark's House, tells the story of an imagined Flint resident, Mark Hamilton, whose family loses a home to foreclosure. The project perches a Tudor-style house clad in reflective panels on top of a mirrored pedestal, giving the structure the appearance of floating in mid-air. The house serves as a metaphor for both what the city has lost, as well as its ongoing revitalization, while also providing a canopy and stage for Flat Lot events. In addition, the structure can hold up to 1,500 gallons of water, which can be released as a cooling spray during hot summer days.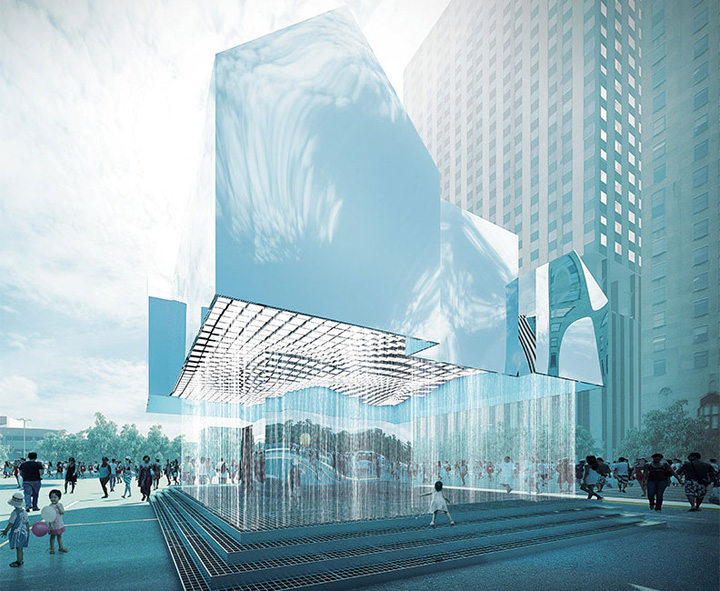 Flint Public Art Project and AIA-Flint launched the competition last fall. The competition brief called for a temporary structure that would take up no more than eight parking spaces, and would support public programs by providing amenities such as seating, shade, cooling devices, and a stage for performances. Nearly 400 teams from more than 35 countries around the world registered for the competition, and 221 entries ultimately were submitted by the March 1 deadline.
Two Islands is a London based design studio, founded by William Villalobos, Cesc Massanas and Tomas Selva.
Project: Flat Lot Competition – Floating House
Designed by Two Island
Location: Flint, Michigan, USA
Website: flintpublicartproject.com