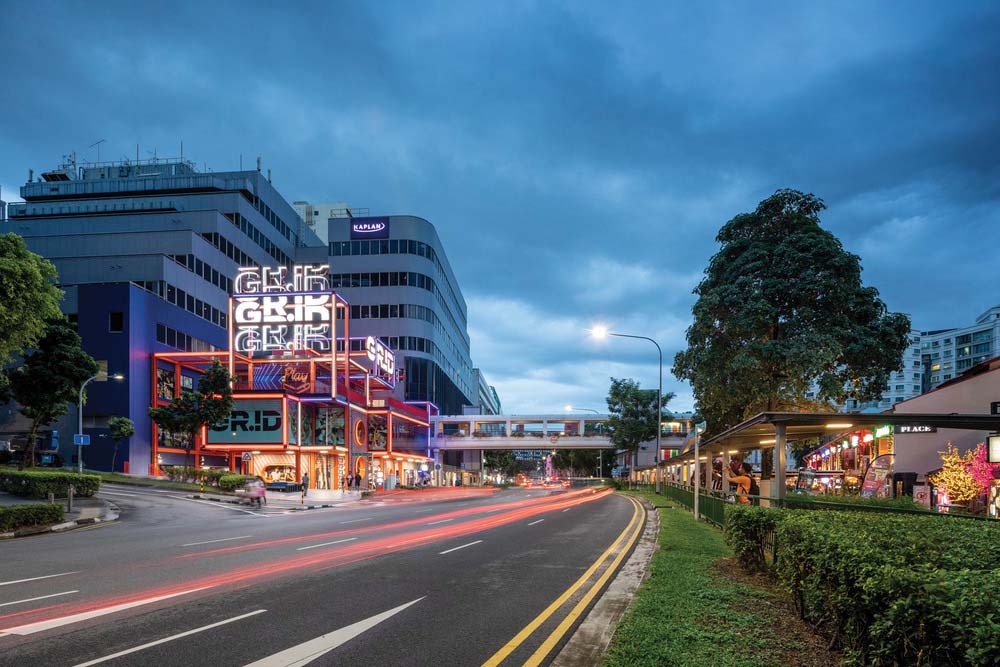 A new era of transformation has arrived in Singapore's Selegie Arts District with the unveiling of GRiD, an exciting youth-focused mall and education hub, proudly nestled between the prestigious School of the Arts (SOTA) and several iconic time-worn shopping malls. Designed by SPARK, this project sets a benchmark for vibrant retrofitting, breathing new life into an existing building through positive reuse, fostering community relevance, and celebrating individual expression.
The centerpiece of this architectural marvel is the building's transformed corner, now affectionately referred to as the "beacon" and attractor of the neighborhood. The reimagined corner serves as a vibrant digital canvas, drawing in content creators and experience seekers, inspired by the night-time luminosity of the local shophouses. By relocating low-rent shops to the interior, the high-visibility corner now houses a plethora of youth-focused "food joints," creating an al fresco dining experience that encourages urban interaction.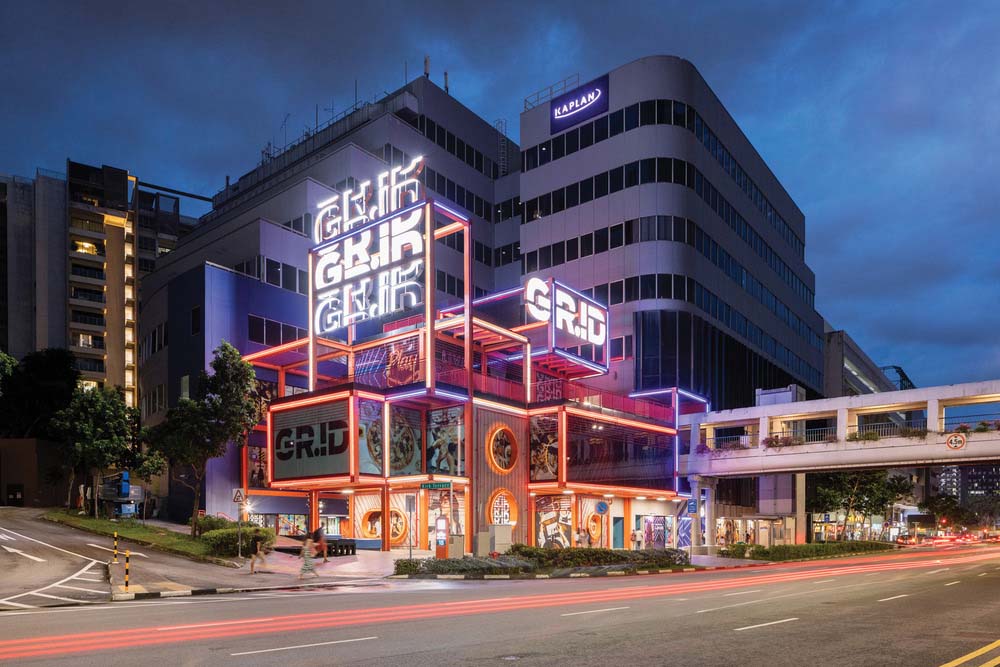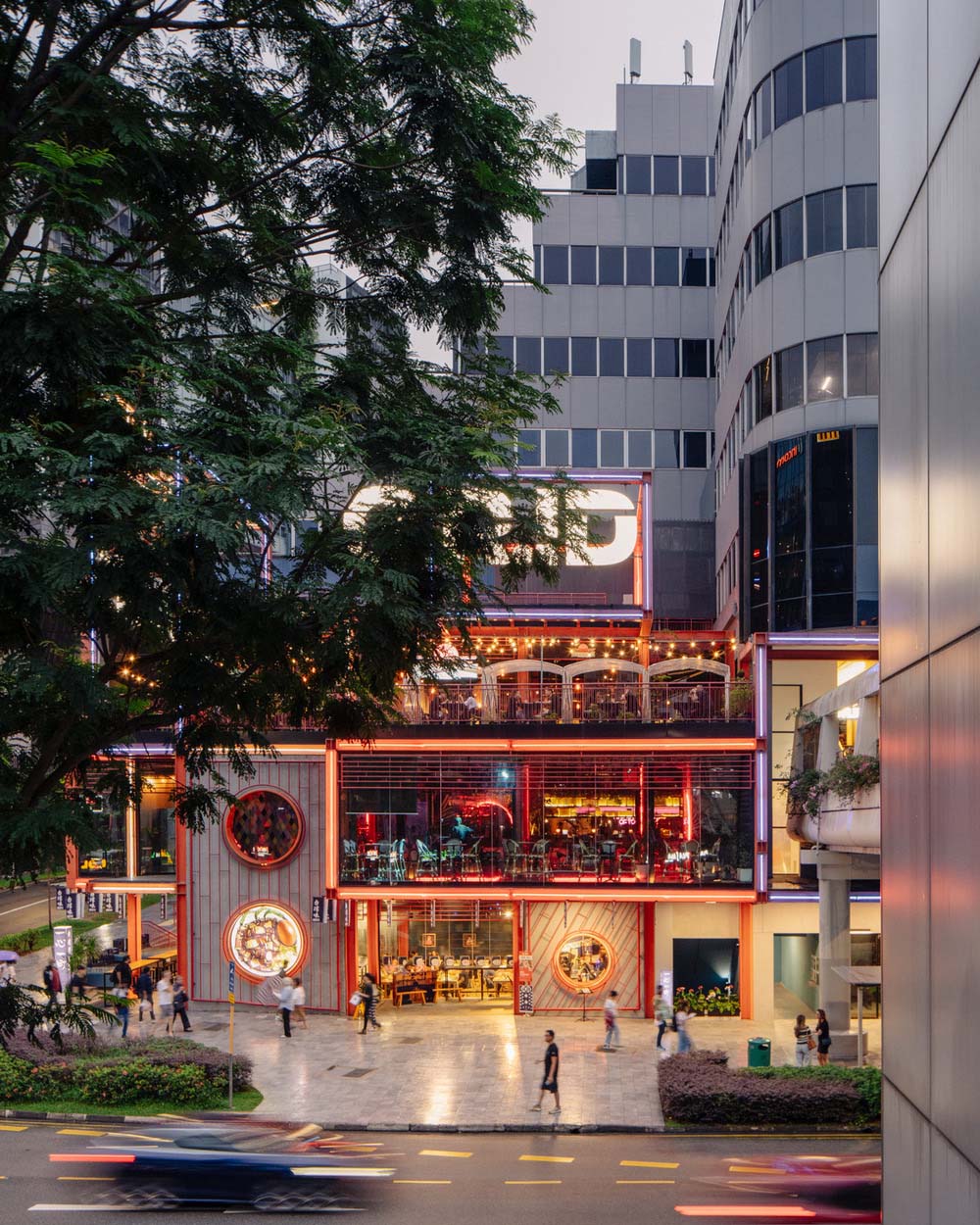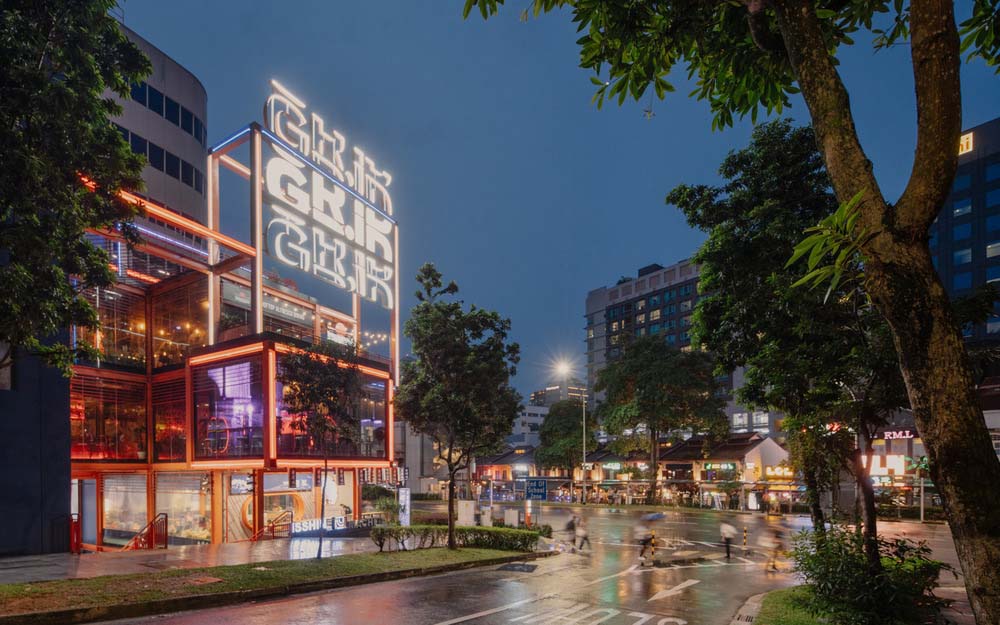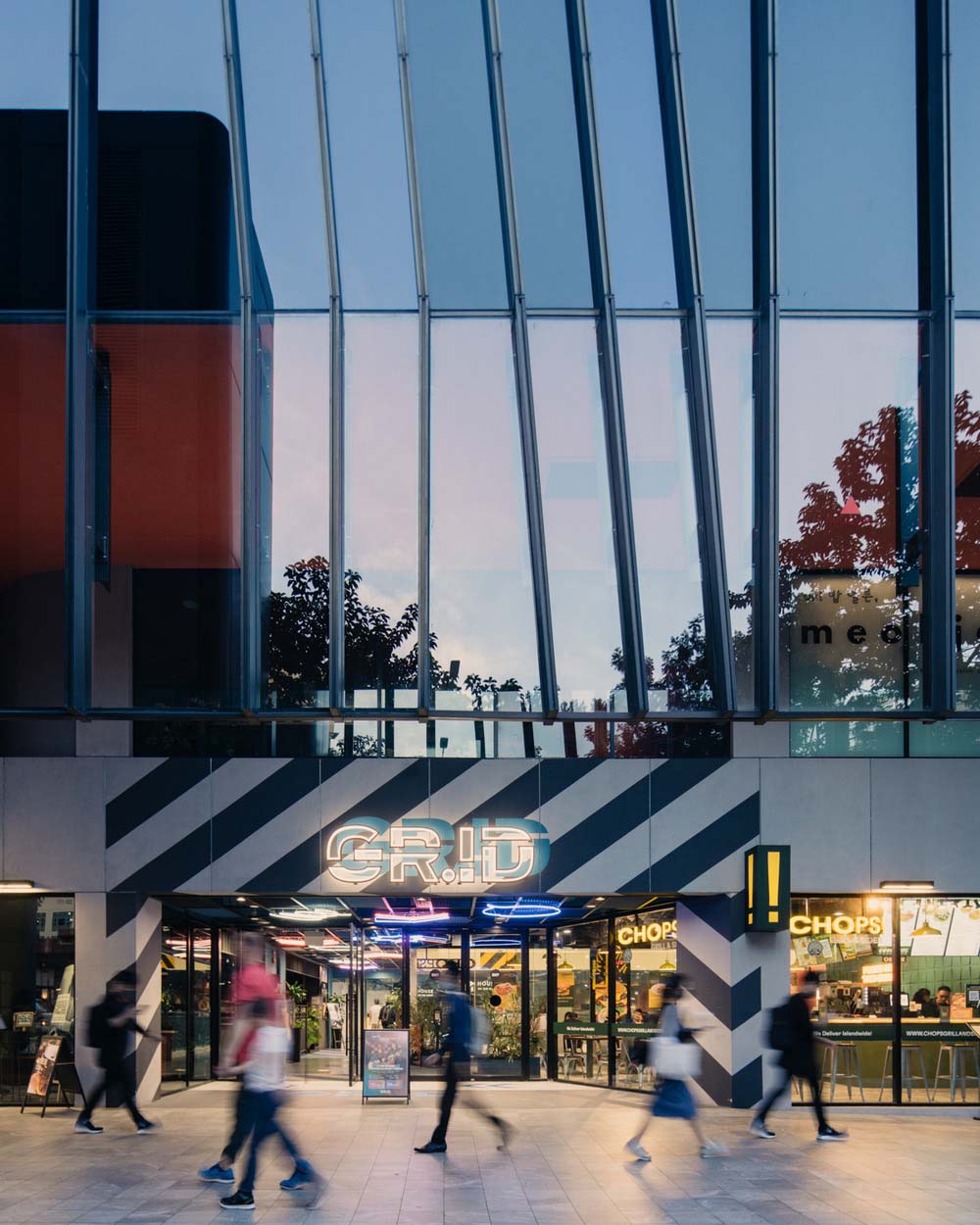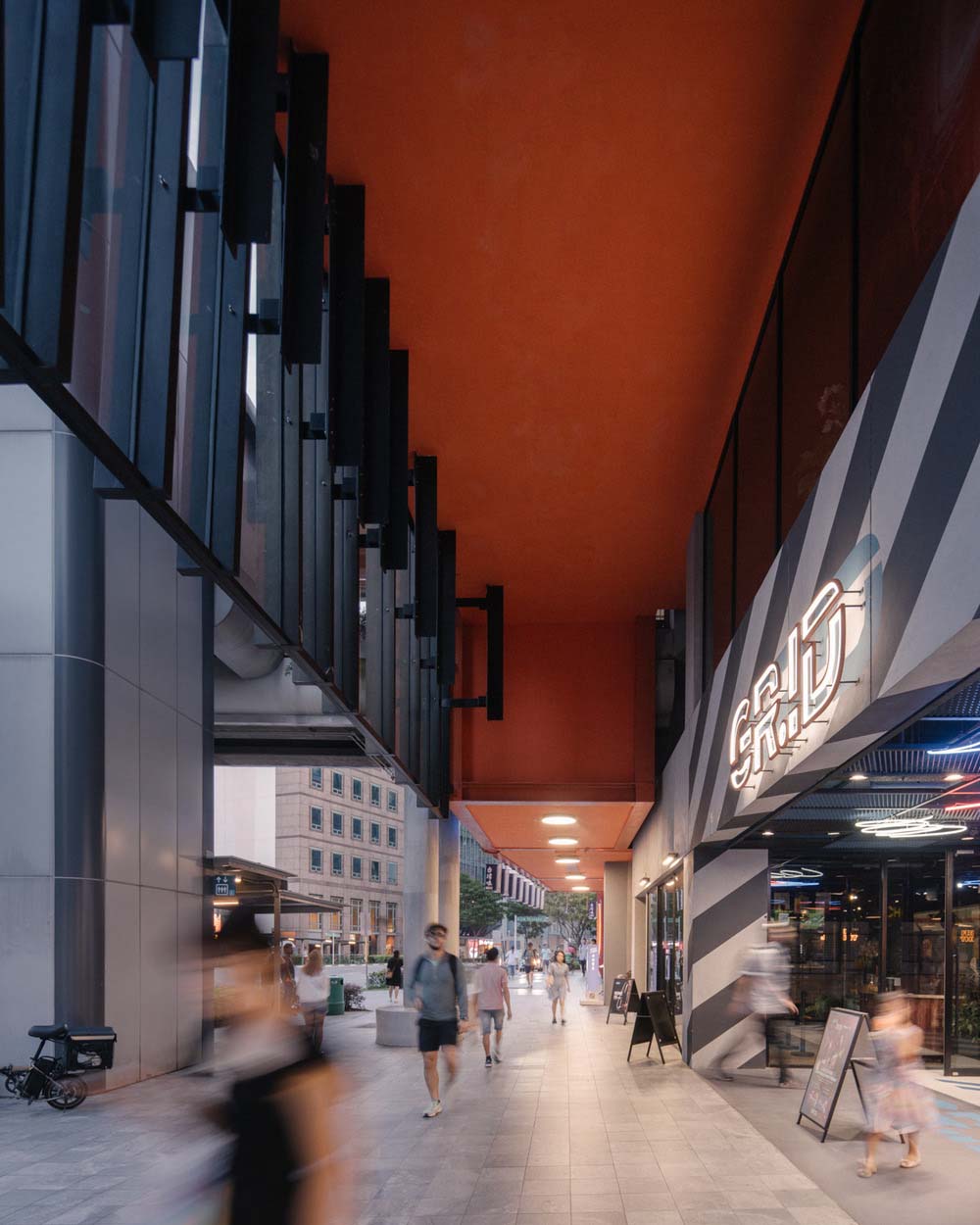 One of the project's key features is the introduction of the "social stair," strategically positioned adjacent to the renowned School of the Arts (SOTA). This dynamic addition offers a triple-volume space where visitors can relax with friends, watch onscreen shows, or enjoy live performances by GRiD's arts-focused tenants. Moreover, the social staircase provides direct access to the basement, food street, and other attractor facilities, cleverly transforming utilitarian functions into inviting social spaces.
The innovation doesn't end there – GRiD's interior is a celebration of post-industrial aesthetics, adorned with neon lights and supersized utilitarian graphics. The designers sought inspiration from grunge and arcade neon to create an environment that stands apart from its neutral neighbors. Communal spaces such as pop-up stores, remote-working/study zones, and social shared spaces further promote public interaction, community events, and space-sharing experiences.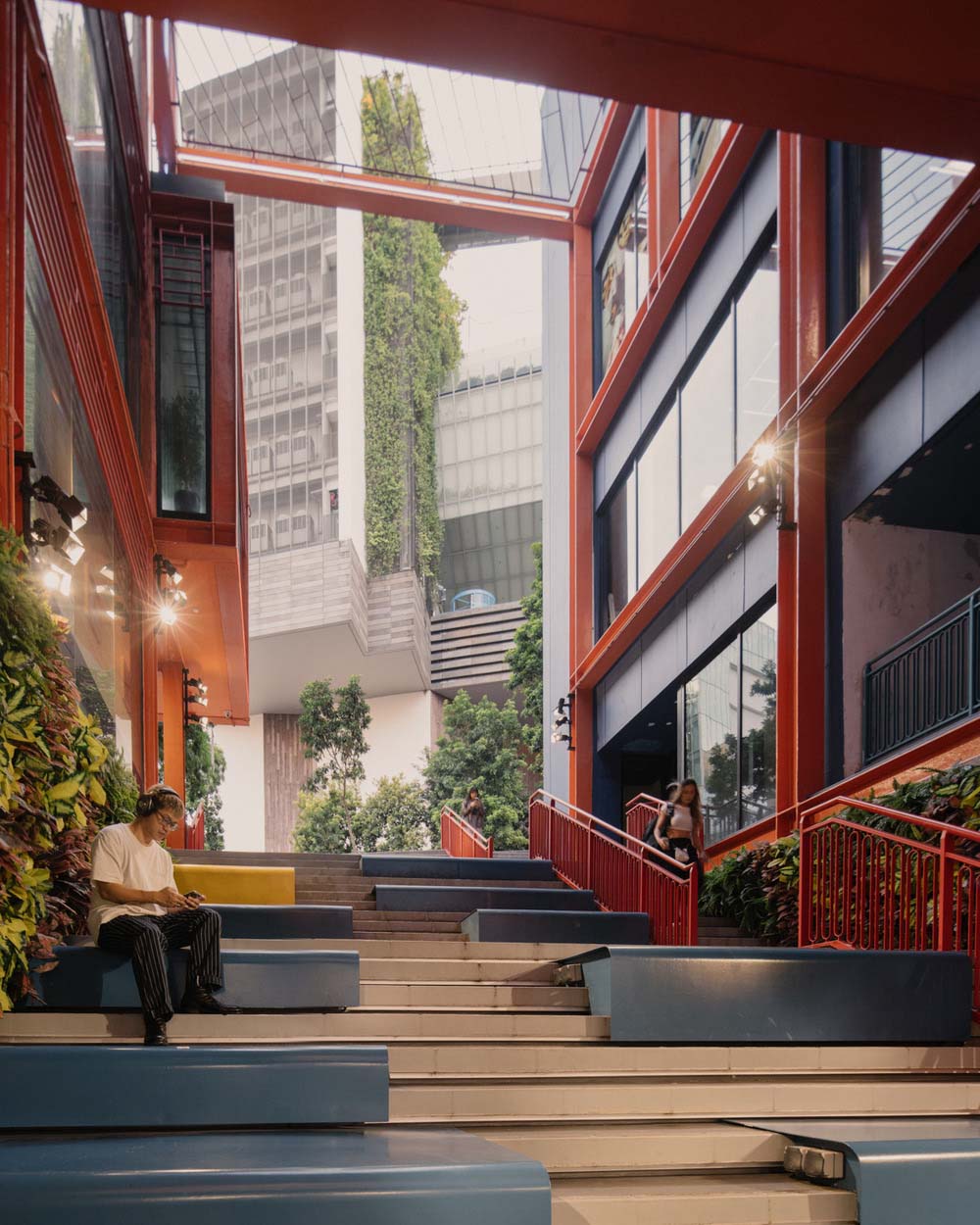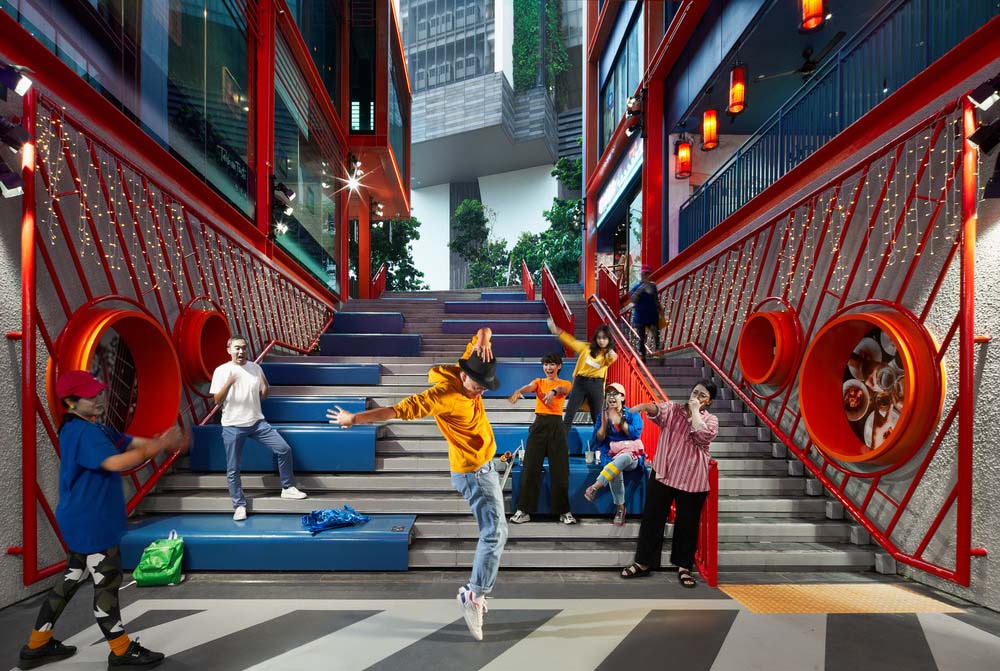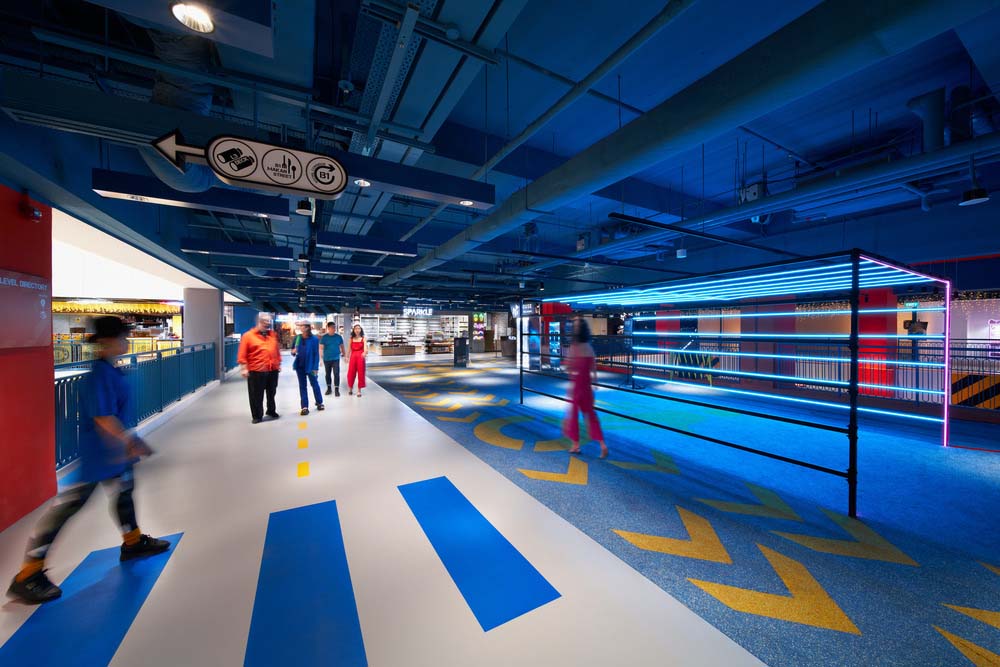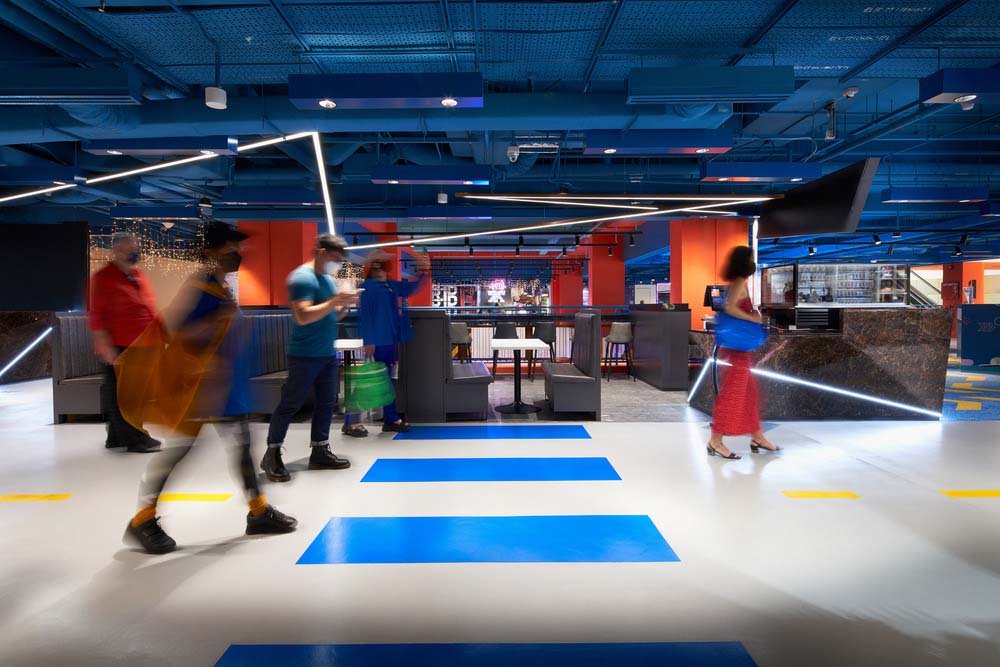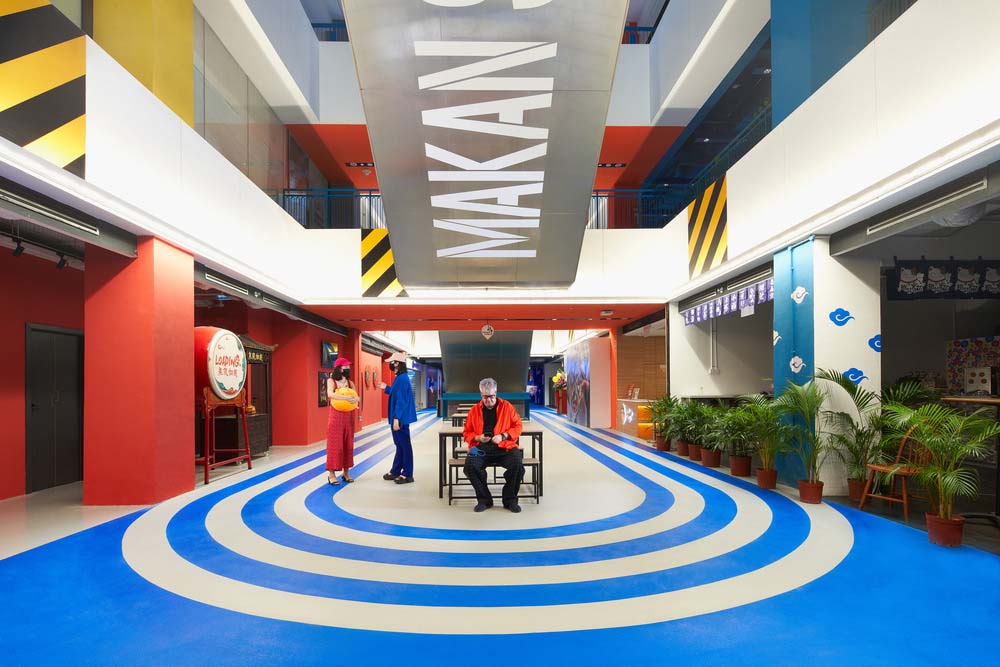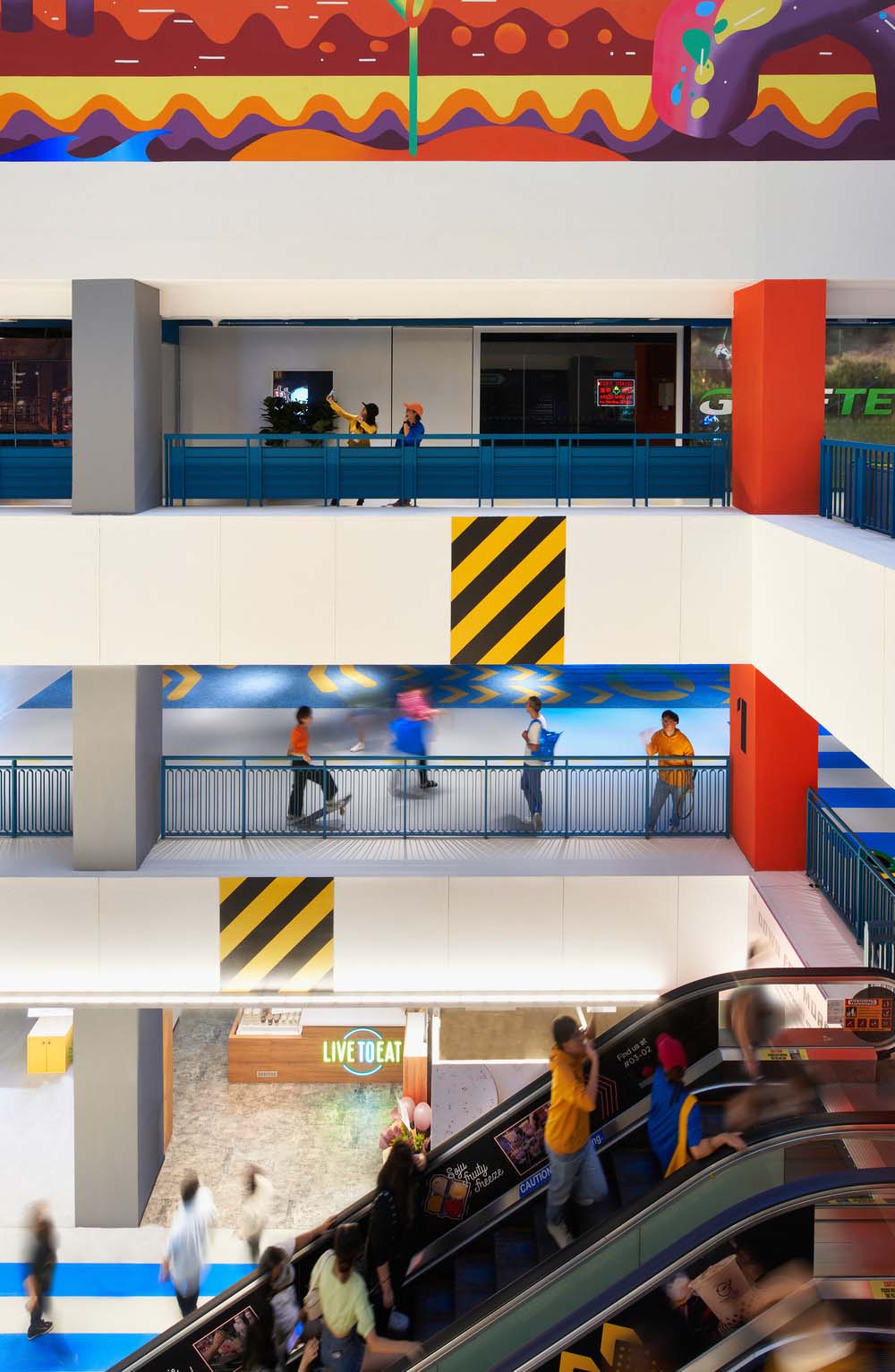 SPARK's attention to detail extends to every aspect, including the social washroom, a unique space inspired by the impact of mobile gadgets and social media on everyday life. The bespoke post-industrial washbasins and WC cubicles double as "photobooth" backdrops with fun and unexpected supersized graphics, encouraging visitors to capture spontaneous selfies.
The branding design of GRiD is a masterstroke in itself, with a slot machine-style jackpot logo featuring the letter "i," symbolizing "self." The brand identity is seamlessly integrated into the facade, entrances, wayfinding, and interior design, giving the mall an authentic and youthful vibe.
"We envisioned GRiD as a regenerated place to 'be' – a space where learning, work, and socialization seamlessly blend," said the design team at SPARK. "The goal was to create an outward-looking destination, social, experiential, and authentic, amidst an offbeat location. We are thrilled to see this vision come to life."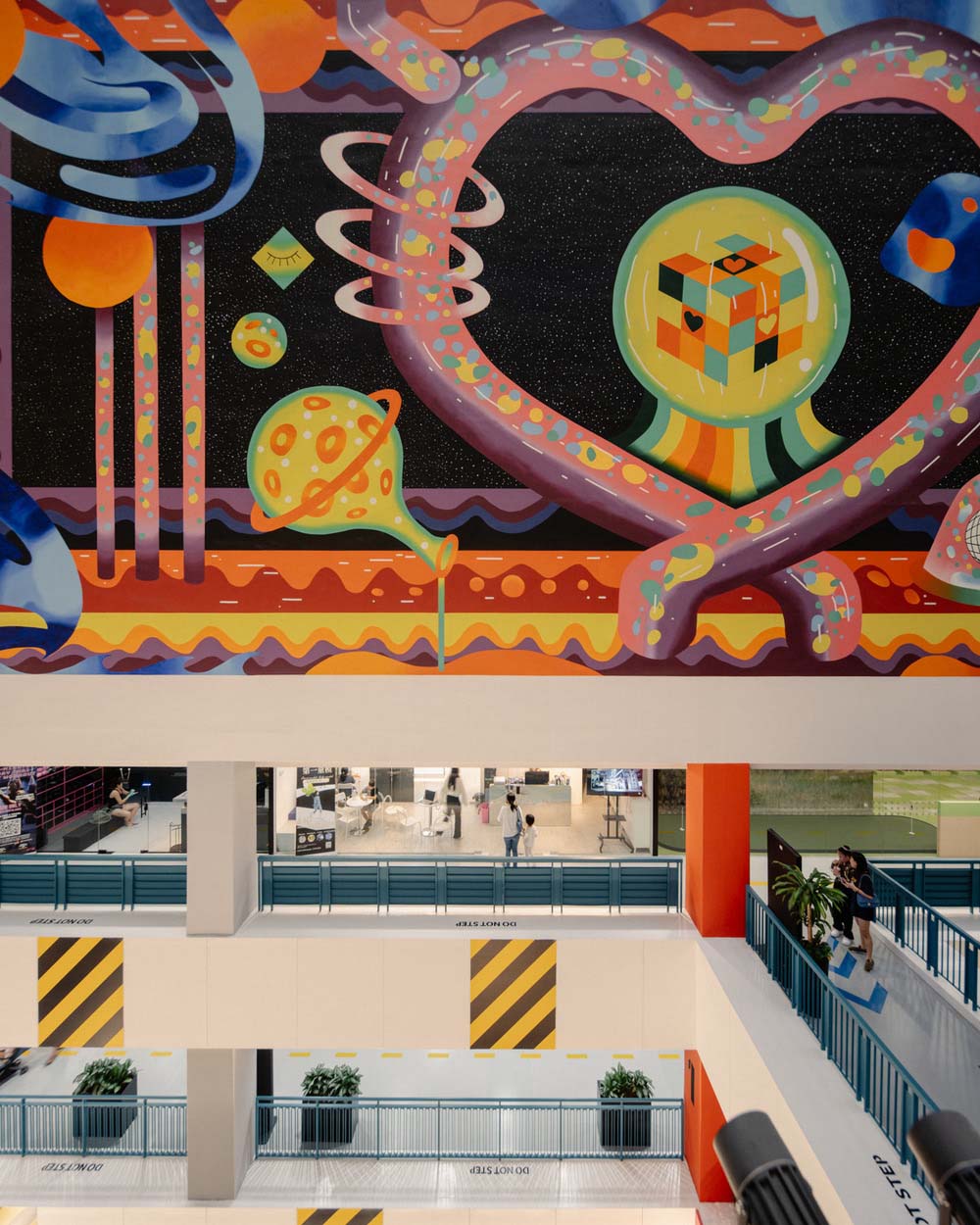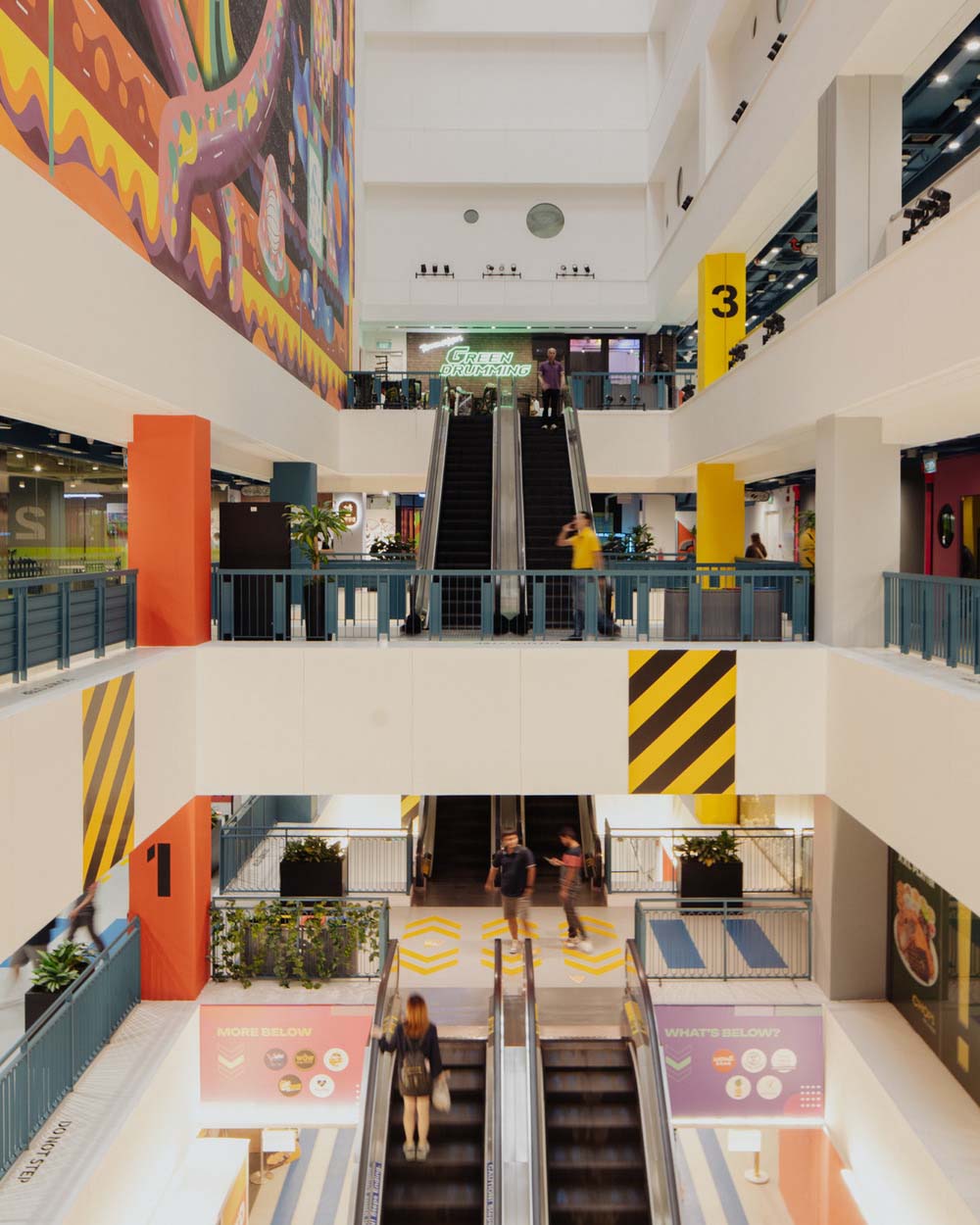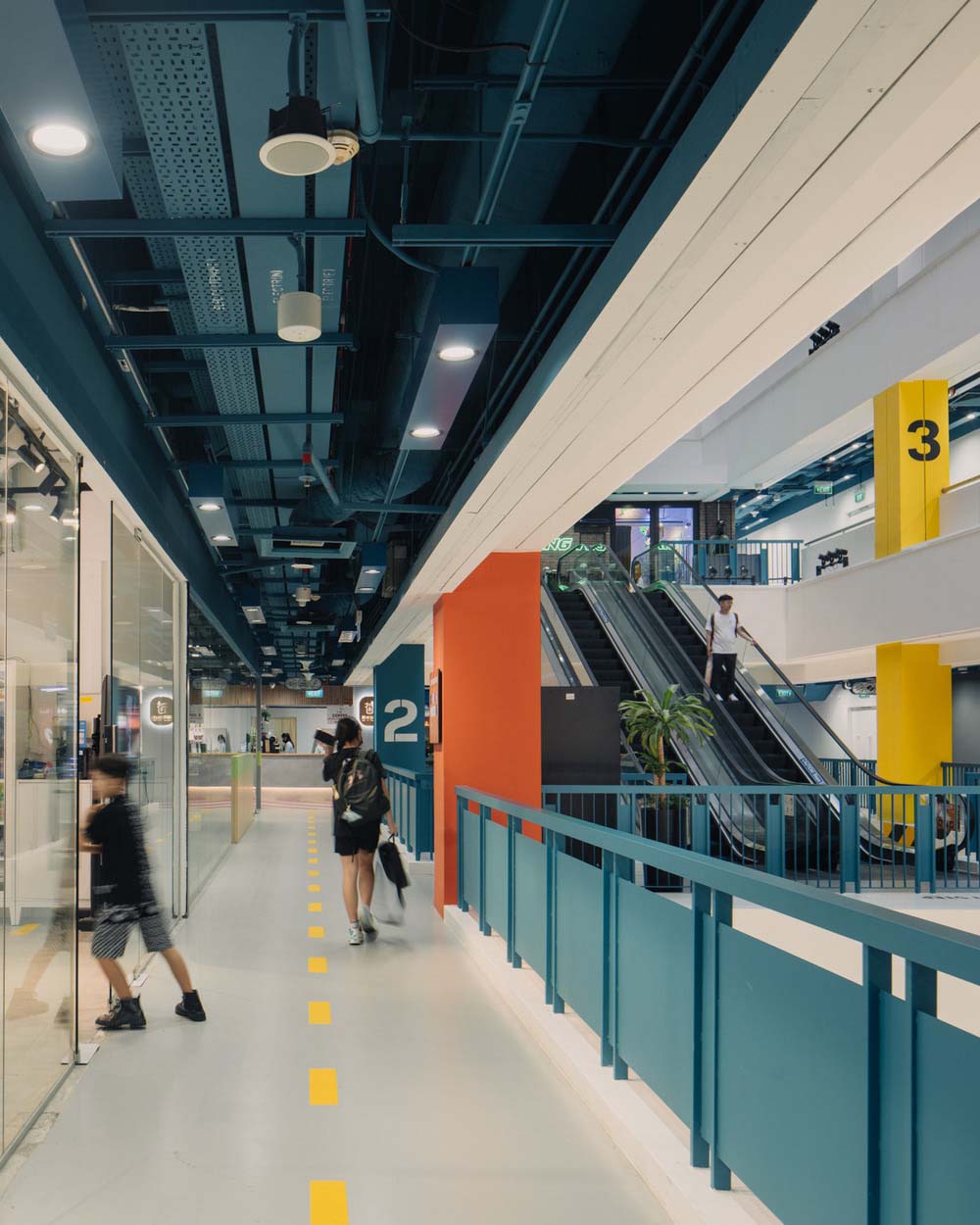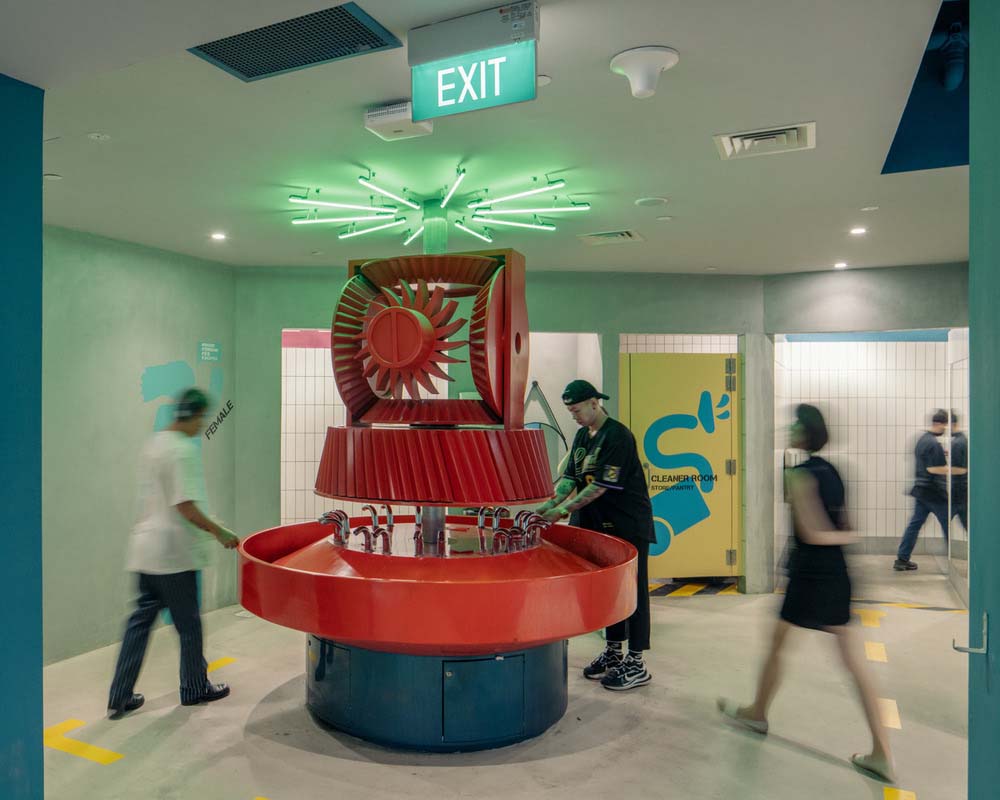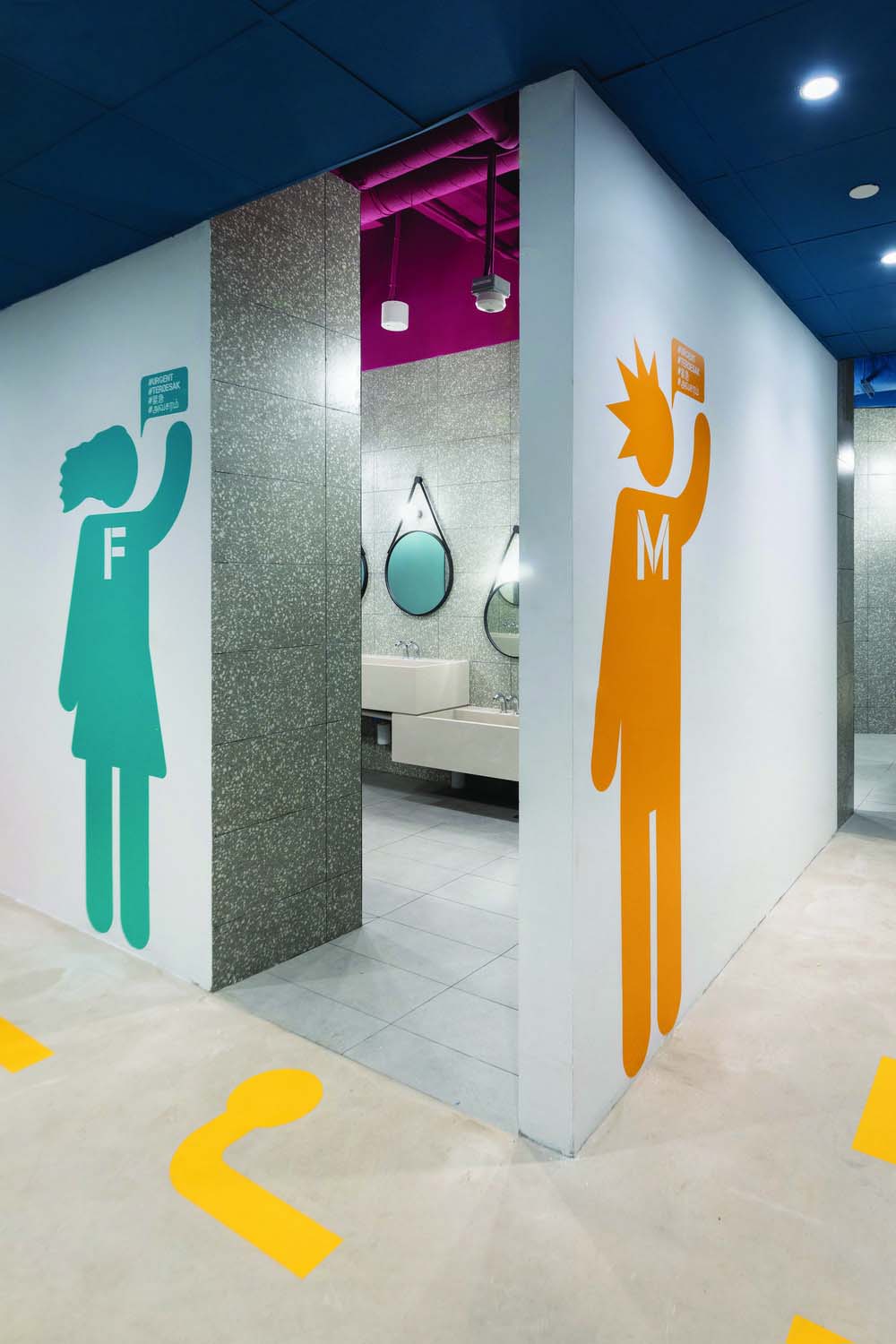 GRiD by SPARK has indeed breathed new life into Singapore's Selegie Arts District, establishing itself as a vibrant youth retail and education hub, a testament to the positive transformation of a failing building through innovative design. With its bold architectural gestures, community-focused spaces, and celebration of self-expression, GRiD stands as a shining beacon of the dynamic spirit that defines the next chapter of Singapore's urban narrative.
Project information
Structural Engineer: ARUP
M&E Engineer: ARUP
Lighting Consultant: Brandston Partnership Inc
Builder: Gennal Industries
Graphics: Tripple
Branding, Logo Design & Marketing Collaterals Collaborator: TRIPPLE
Client: GAW Capital Partners, Manful Wings Pte Ltd
Find more projects by SPARK: sparkarchitects.com