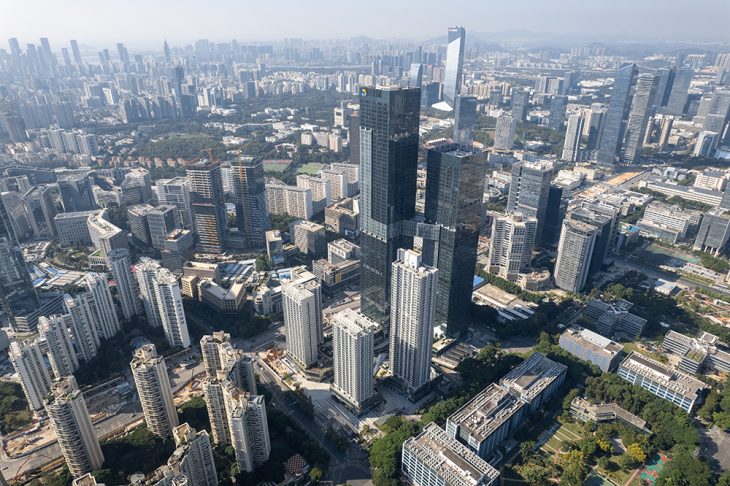 RMJM RED has recently completed works on the construction of The Shenzhen Bay Innovation & Technology Centre in Shenzhen, China, and was awarded a 5-star rating in the category of Best Commercial High Rise Architecture at the renowned Asia Pacific Property Awards 2022-2023.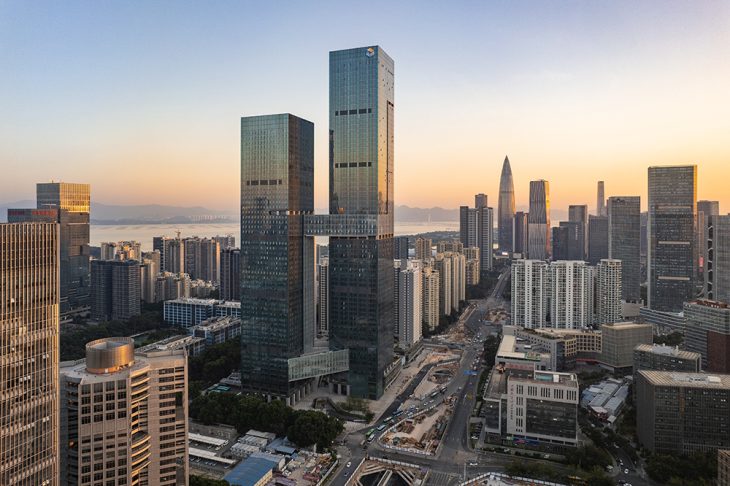 The Shenzhen Bay Innovation and Technology Centre, located in the heart of Shenzhen's High-Tech Park of Nanshan district, has been built as a national model for future projects. This 39,869-square-meter facility has research and development offices, serviced apartments, and commercial services and amenities. This groundbreaking project has 381,529 m2 of GFA to accommodate diverse activities.
The complex consists of five buildings, two of which are high-rise R&D offices at 320 metres (71 storeys) and 246.6 metres (54 storeys). These towers are linked by two unique 3-story volumes of varying heights, which provide auxiliary activities and services to both business users and tourists.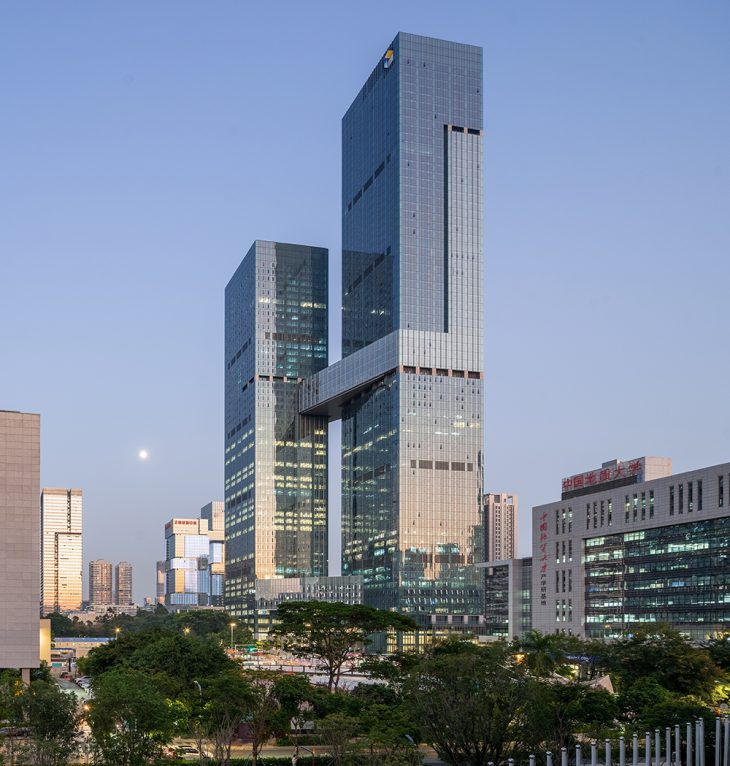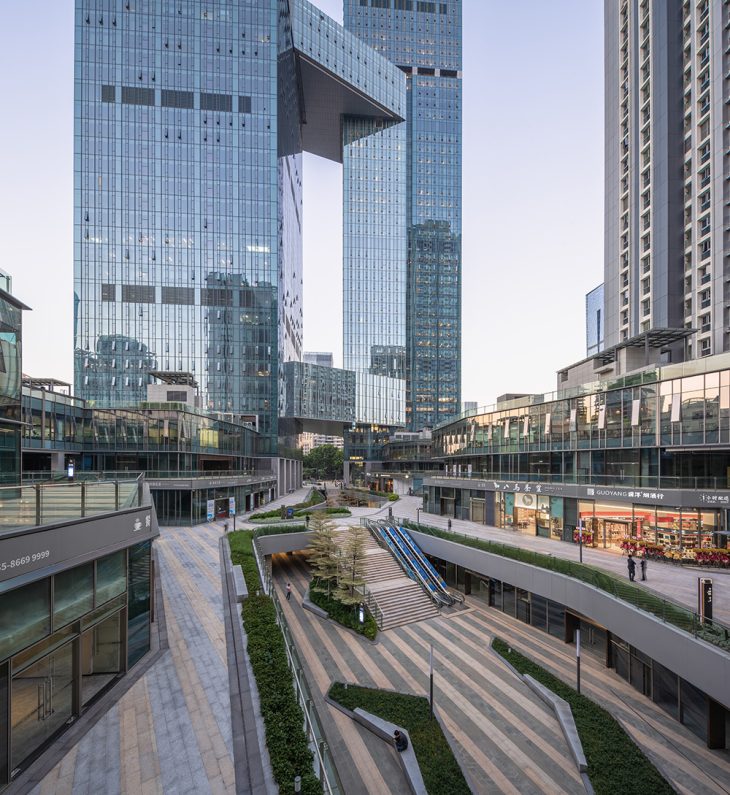 The remaining three towers, which rise 150 metres (45 storeys), 120 metres (37 storeys), and 106 metres (30 storeys), respectively, comprise serviced apartments. The 4-story basement has a total size of 159,476 m2, allowing for a busy retail scene on level B1 and 1,560 parking places all the way up to level B4.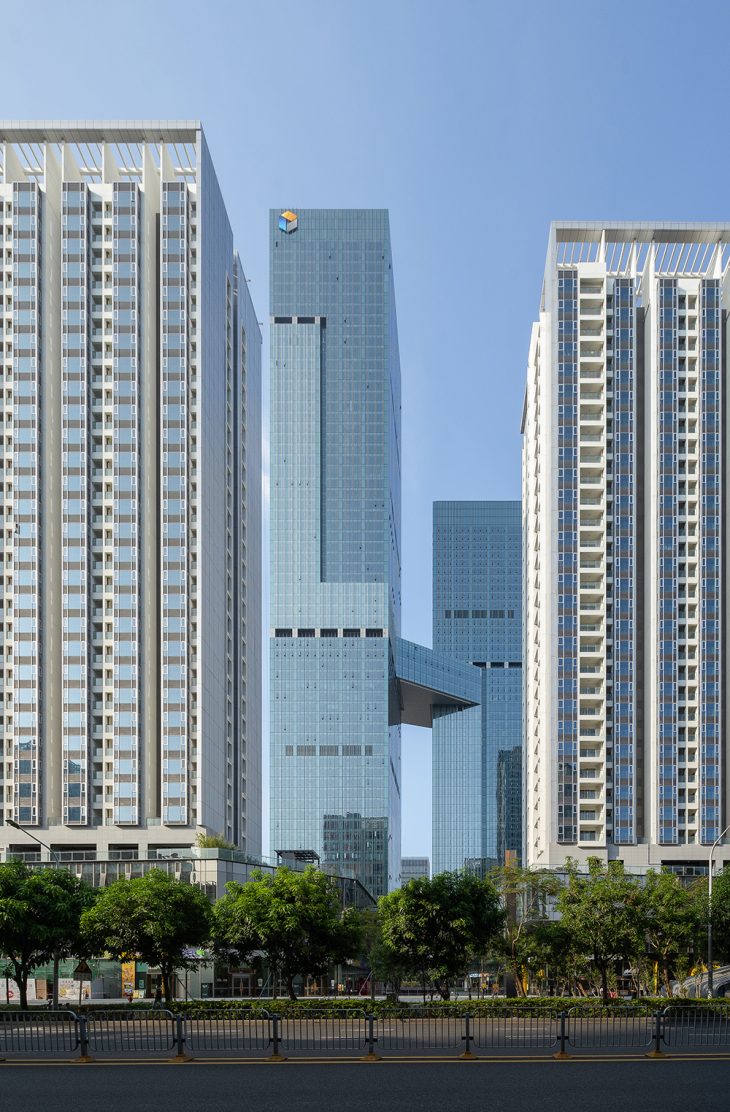 The tower heights rise in a spiral from south-west to south-east, then north-east to north-west, with the highest structure in the north-west corner.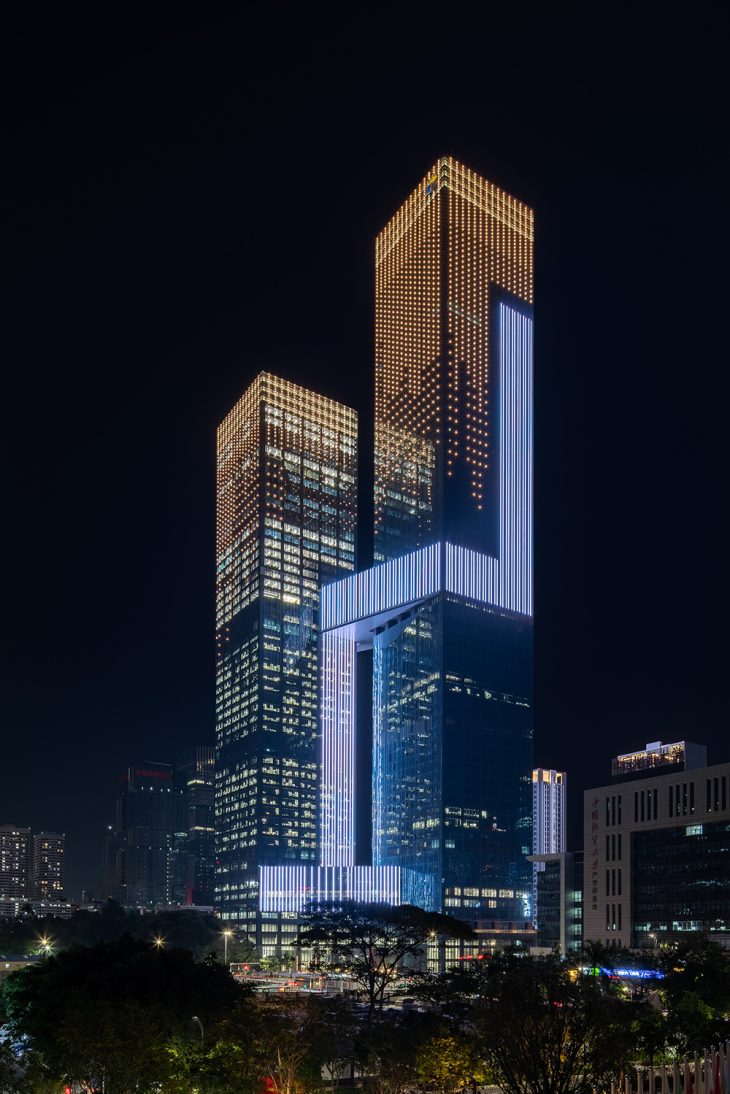 Aside from aesthetic design considerations, environmental issues were extensively considered in the design of the buildings' façades. In the upper portion of the towers, tinted dark blue-grey glass inhibits heat gain in the summer and heat loss in the winter.
Find more projects by RMJM: www.rmjm.com
Project Team
Brenda Ye, Chee Ko, Mike Morgan, Thomas Cheng, Henry Wu, Jason Leung, Robert Munz, Connie Chang, Zic Chen, Doyeon Cho, Olga Yang, Karl Ostgard
Anthony Yick
Visualization
Silkroad Digital Vision
Photography
Zhang Chao