ARQ_AND_CO Studio has recently completed work on this innoveative new office space in Cordoba, Argentina. The peculiar theme of the new office project is Mario Bros. Discover more after the jump.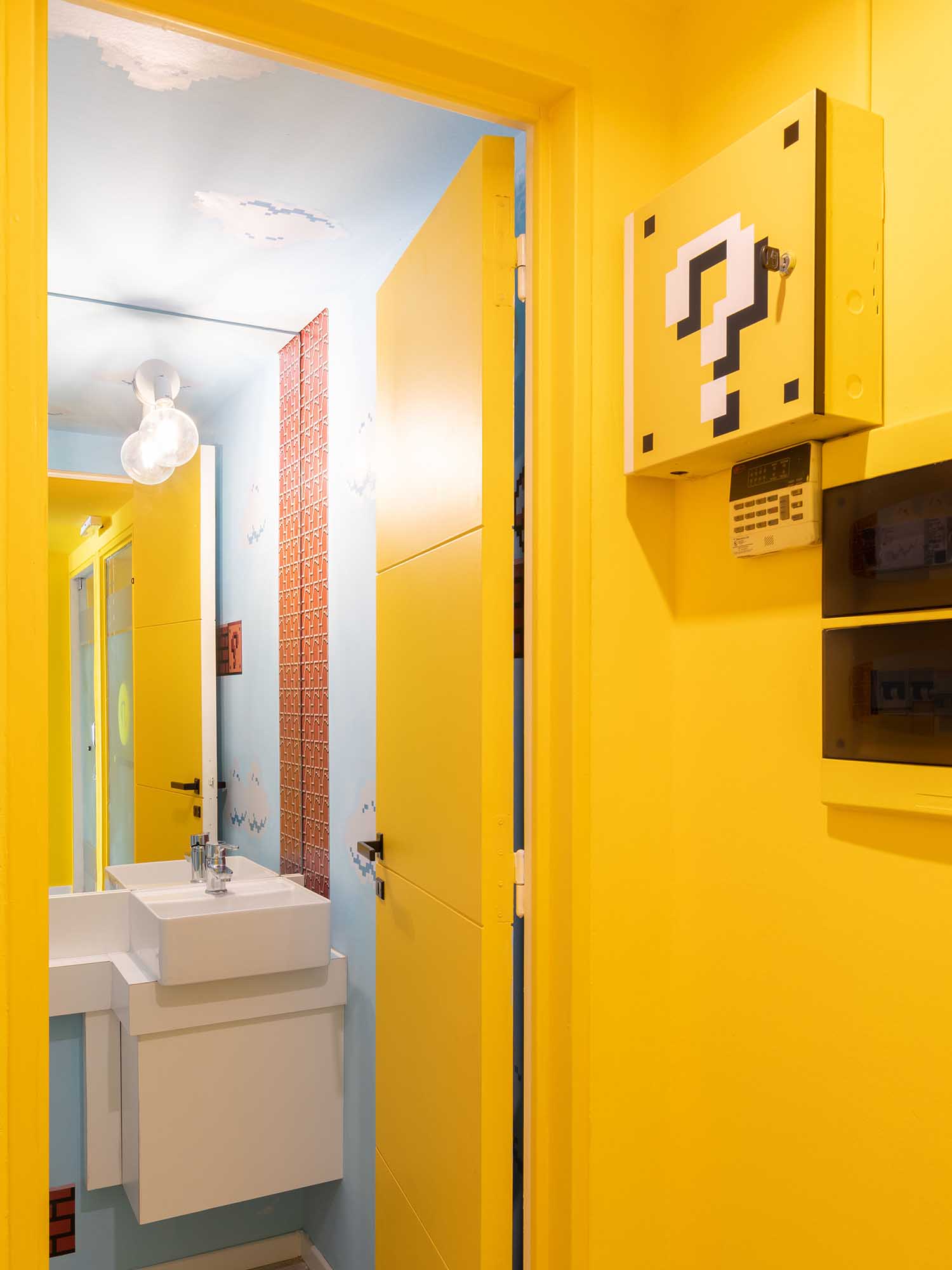 The goal of the interior design project is to improve the flow and caliber of the workspaces by completely redesigning two offices into one. A creative suggestion for a versatile workspace that encourages brilliant colors and contact with the greenery that completes the envelopes that house the TVs is produced using the idea of Nintendo video games.
While the dining room is transformed into a laid-back gathering place with adjustable furniture that accommodates shared use of the spaces, each bathroom in the project becomes a level of a video game.
Project information
Project Name: PI OFFICES DATA STRATEGY
Architecture Office: ARQ_AND_CO @arq_and_co
Office Country: Argentina
–
Construction completion year: 2020
Constructed area: 120m2
Location: Cordoba – Argentina