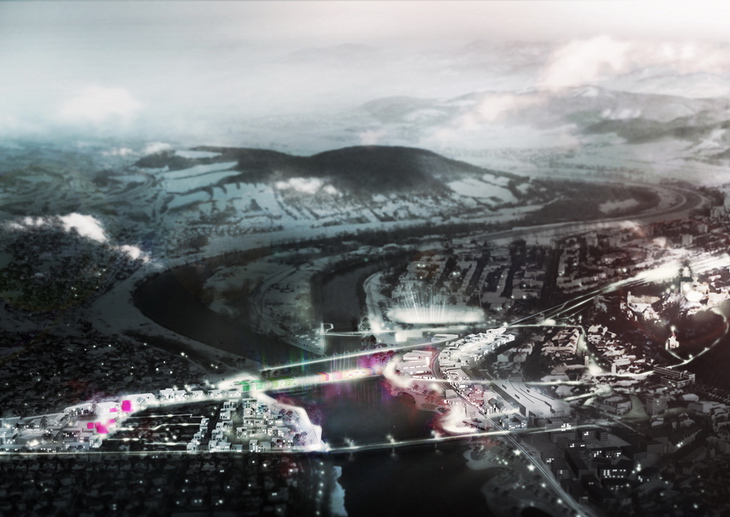 Last week MANDAWORKS practice was awarded with first prize in the open International Urban Design Competition in Trencin, Slovakia which they generously shared with us.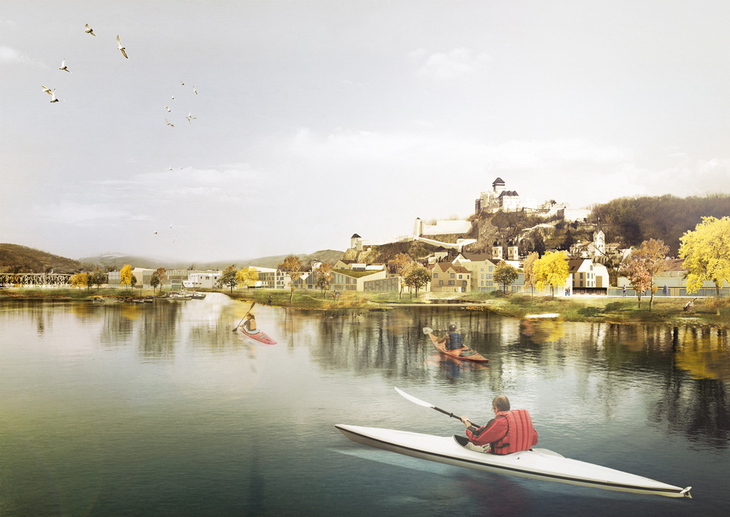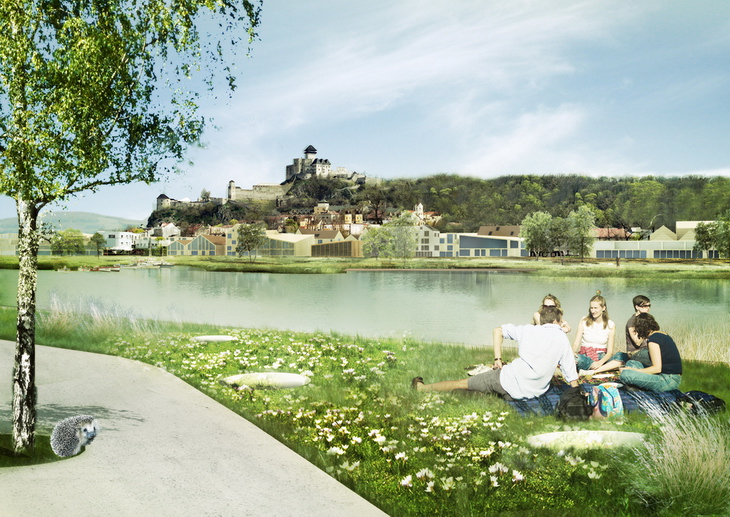 From the Architects:
Trencin is one city of many that is built in the Vah River basin. Since the 1930s the River Vah has become increasingly engineered and controlled to ensure the safety and protecQon of sellements along its banks. This has resulted in a city that has turned its back to an uninviQng river landscape.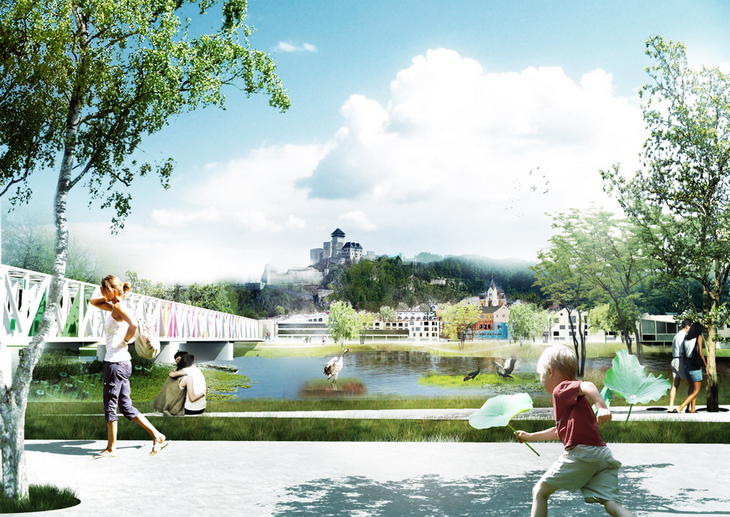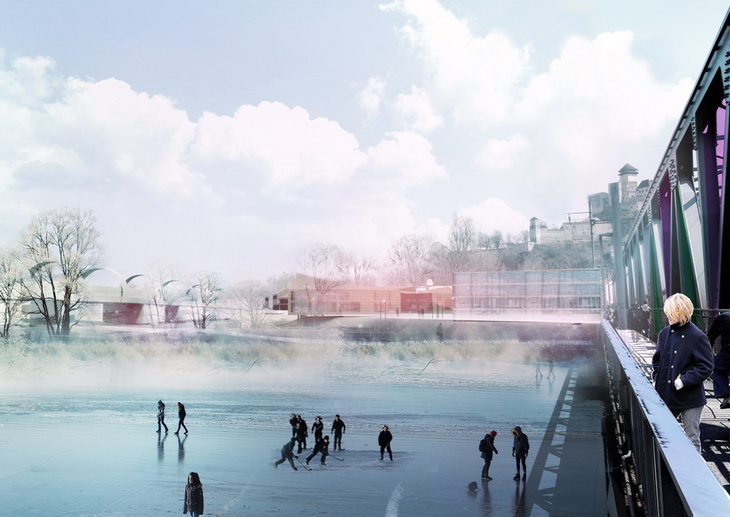 Our proposal resurrects the natural character of the River by bending the straight engineered levee walls to create a som, pliable and programmed edge, while retaining its protective function.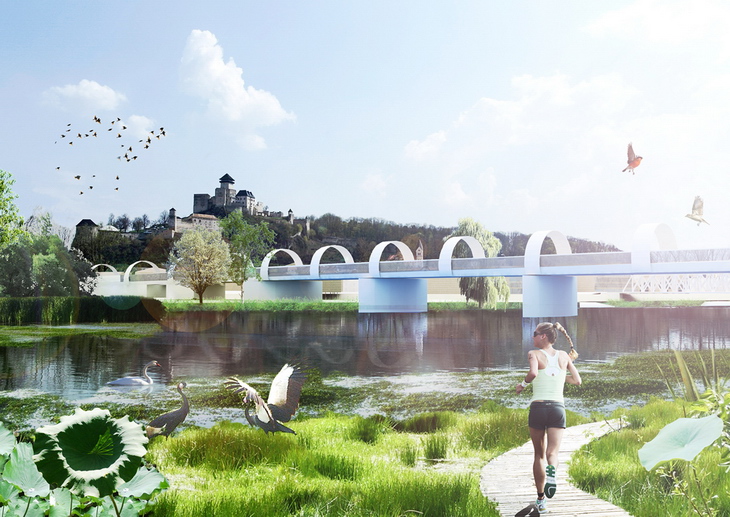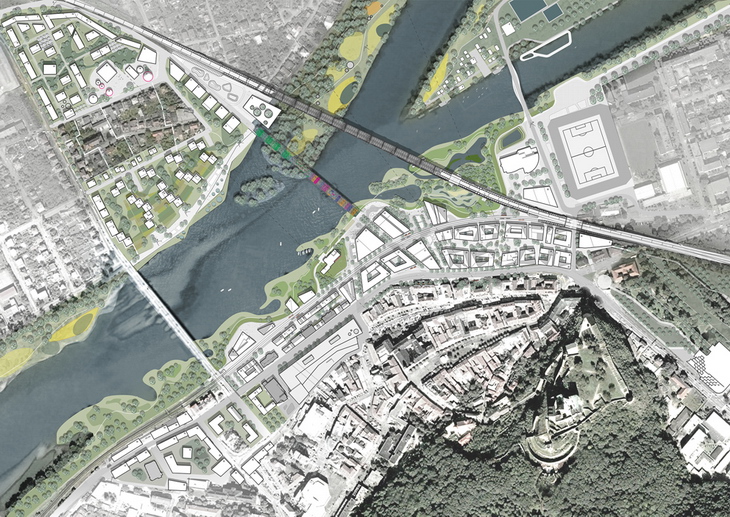 This new levee landscape connects the south side of the river to the strong Tissue of the historic city of Trencin, by extending its long, narrow block structure to develop a network of shiming and unique plazas, squares, streets and riverfront promenades. The southern waterfront forms a sequence of active recreational public spaces, maximizing the use of the dynamics of the water landscape.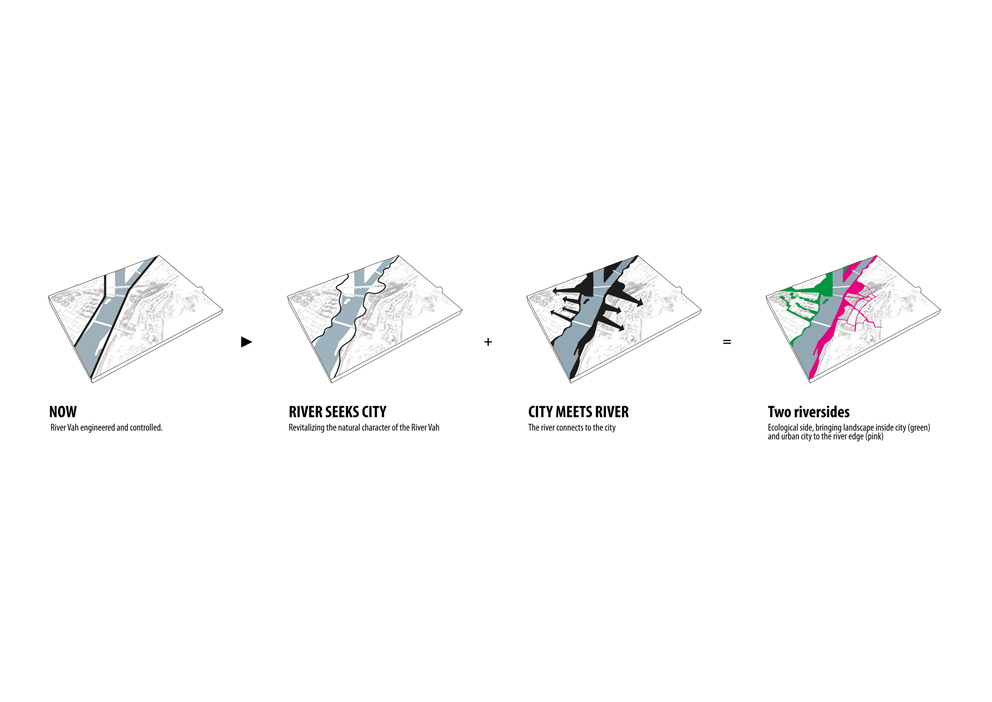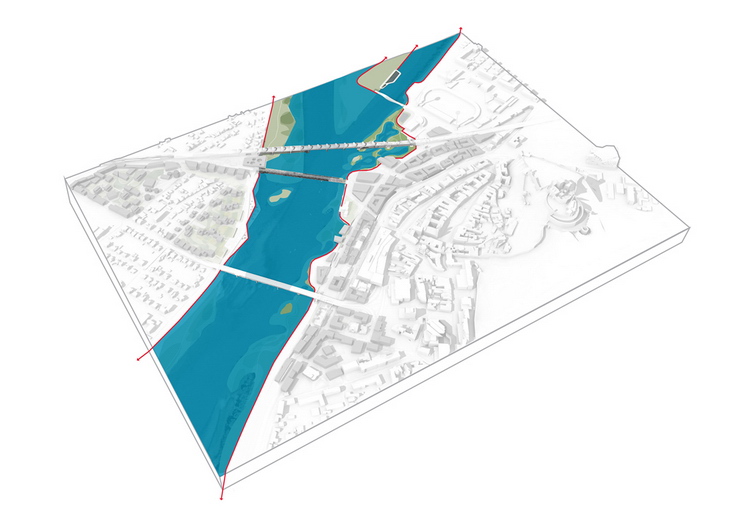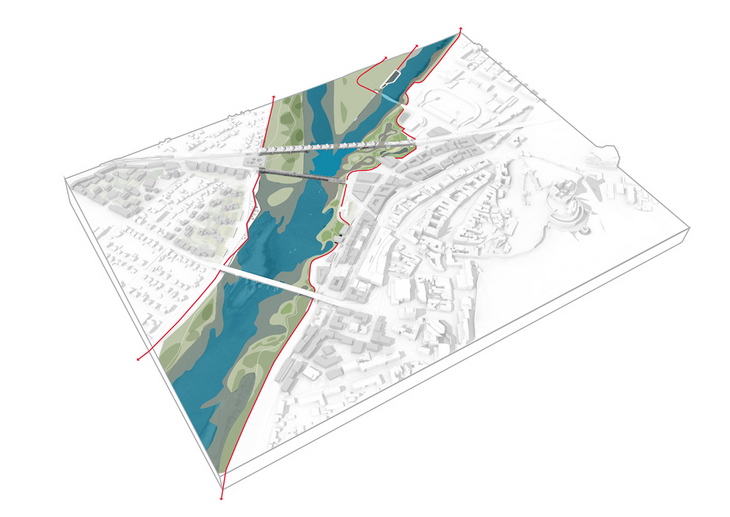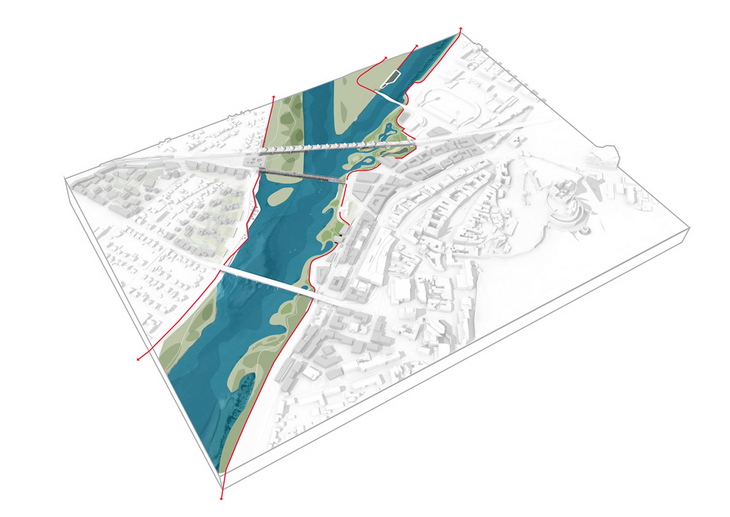 Through the transformed railway bridge a strong and programmed connection is made from the dynamic south embankment to the more extensive landscape of the northern river bed. An ecological centre acts as a central info and meeting point within extensive wetlands and water buffering areas. Within this system a Super Dike is created, which combines water protection with new housing and parking and a vivid urban balcony towards the river and the historic city.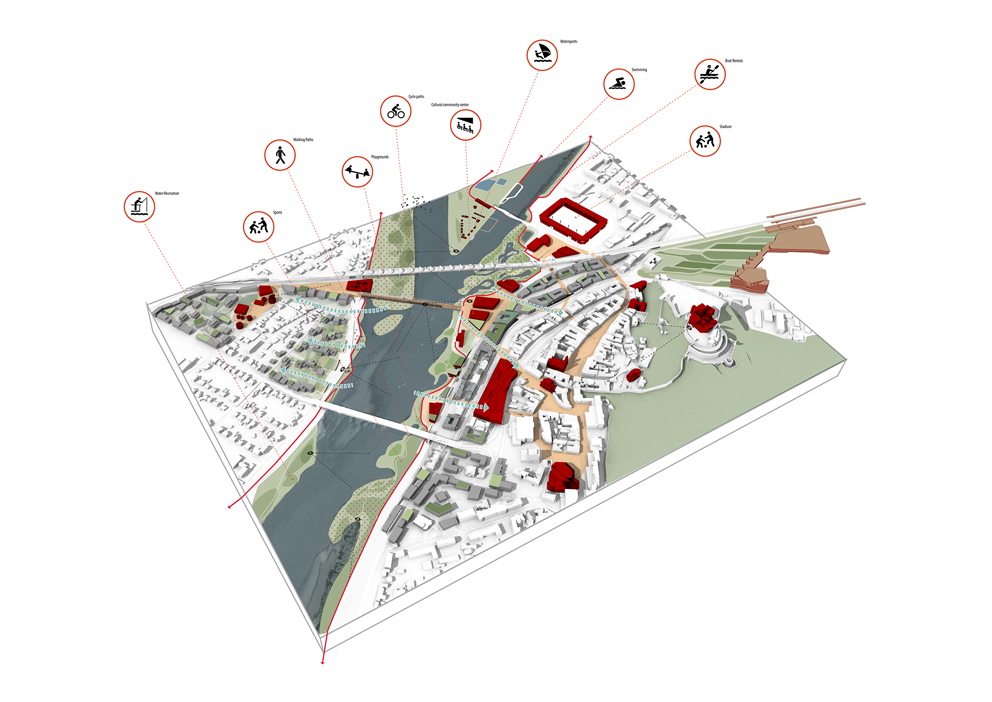 Project: Urban Design Competition in Trencin
Designed by MANDAWORKS
Location: Trencin, Slovakia
Website: www.mandaworks.com