One of the most demanding tasks in Porto for OODA 's architects is the intervention on the major amount of old and historical buildings of Porto´s downtown. DM2 project is a renovation of a 20th century building to convert to a 17 housing unit for students and young people in general.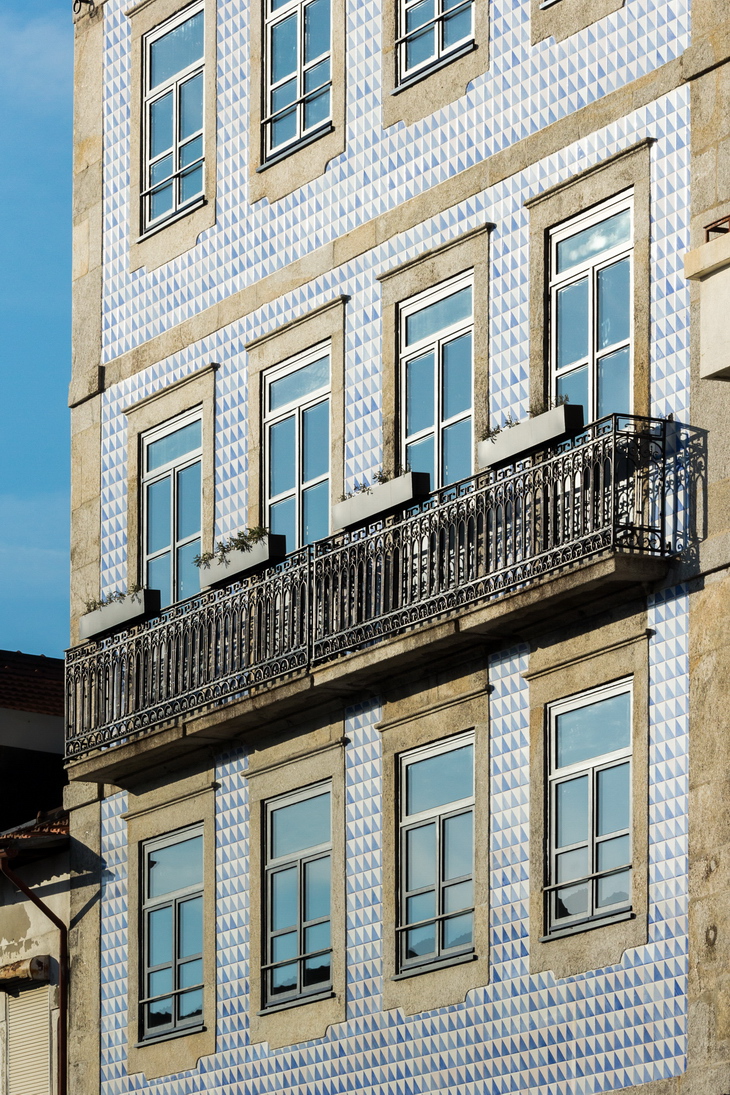 From the Architects:
The DM2 Building , located in downtown Porto ( priority intervention zone ) , in the area of protection of the National Museum Soares dos Reis , is dating the nineteenth century and their original composition the property was intended for a single dwelling taking ornamental and construction of the whole intrinsic characteristics of the buildings at the time, both in functional layout as an ornamental and aesthetic .
However , a later change occurred in ¬ late twentieth century, the building has undergone a profound change taking place inside caused by the modication of use required .
The property became divided by several independent floors with features framed in services and trade and lower floors have been completely redesigned and trace assets were hidden in part and / or removed from the particular frames original, wood structure of the floors (now concrete) and traditional skylight at top of stairs . Indeed , the draft D.Manuel intended to rebuild the property , returning the initial function of integral housing, recovering traces of hidden identity , reinterpreting traditional elements and giving the building a new sense of contemporary housing program with a set of typologies ace current market needs .
So Manuel II building as a whole distributes 17 apartments T0 and T1 types , ranging in size between 28sqm and 105sqm , spread over 5 floors and are accompanied by a landscaped patio intended for parking.
The rehabilitation now completed , restores the original residential function, underlines the unique formal and constructive characteristics and adapt to a contemporary urban reality of the city of Oporto .
Project: DM2 Housing
Designed by OODA Design
Project Team: Diogo Brito, Rodrigo Vilas-Boas, Francisco Lencastre, Francisca Santos, Lourenco Menezes
Photography: Joao Morgado – Architecture Photography
Area: 1100 sqm
Location: Porto, Portugal
Website: www.ooda.eu