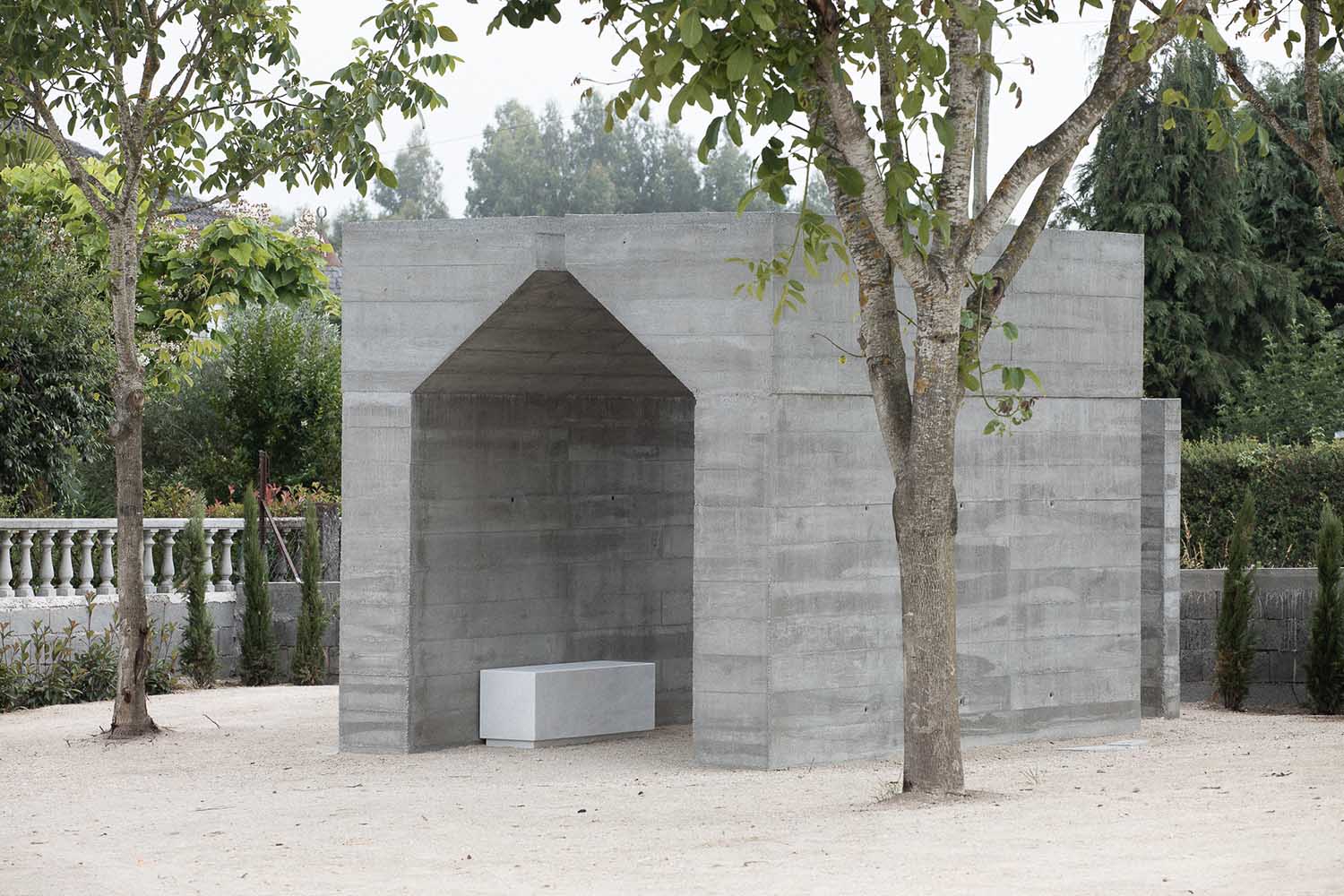 José Morgado of Covo Interiores studio has completed work on his latest project in the heart of the quaint village of Touro, nestled in the serene landscapes of Vila Nova de Paiva — the Capela de São João Batista.
The genesis of this architectural project traces back to the collective desire of the villagers to erect a sanctuary dedicated to St John the Baptist. Spearheaded by the local community and designed by their very own José Morgado, the chapel stands as a symbol of communal devotion and a focal point for spiritual reflection.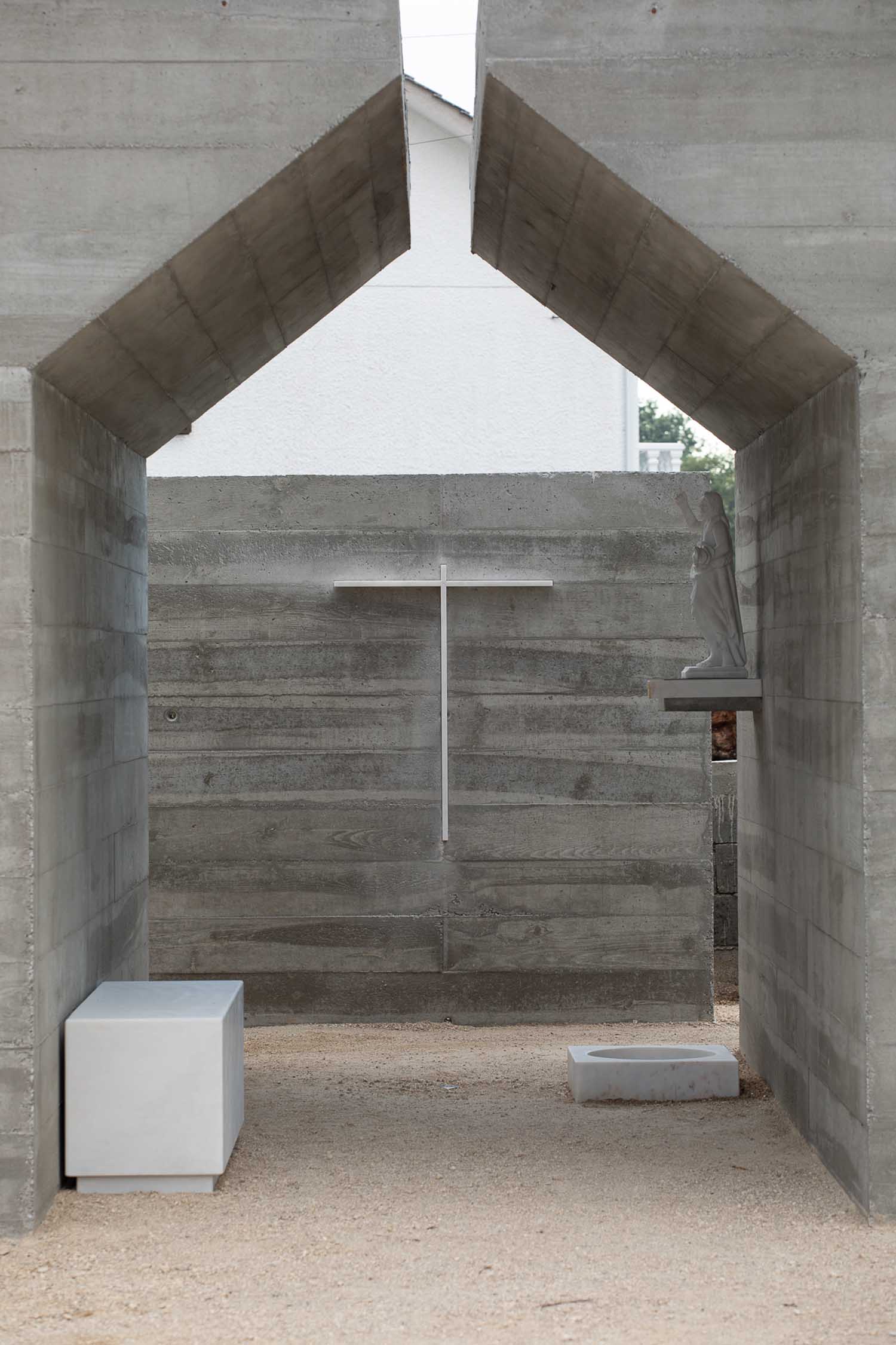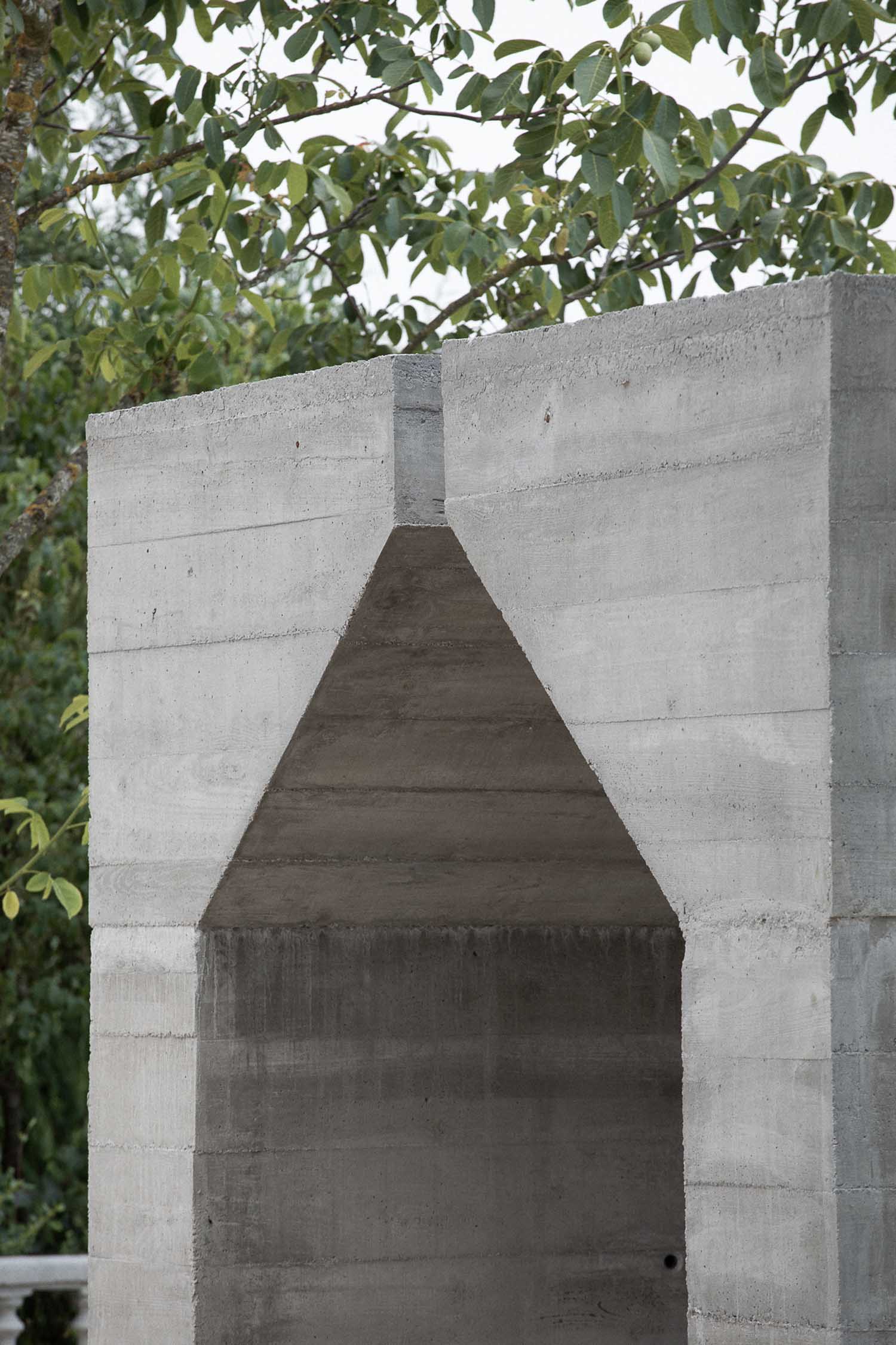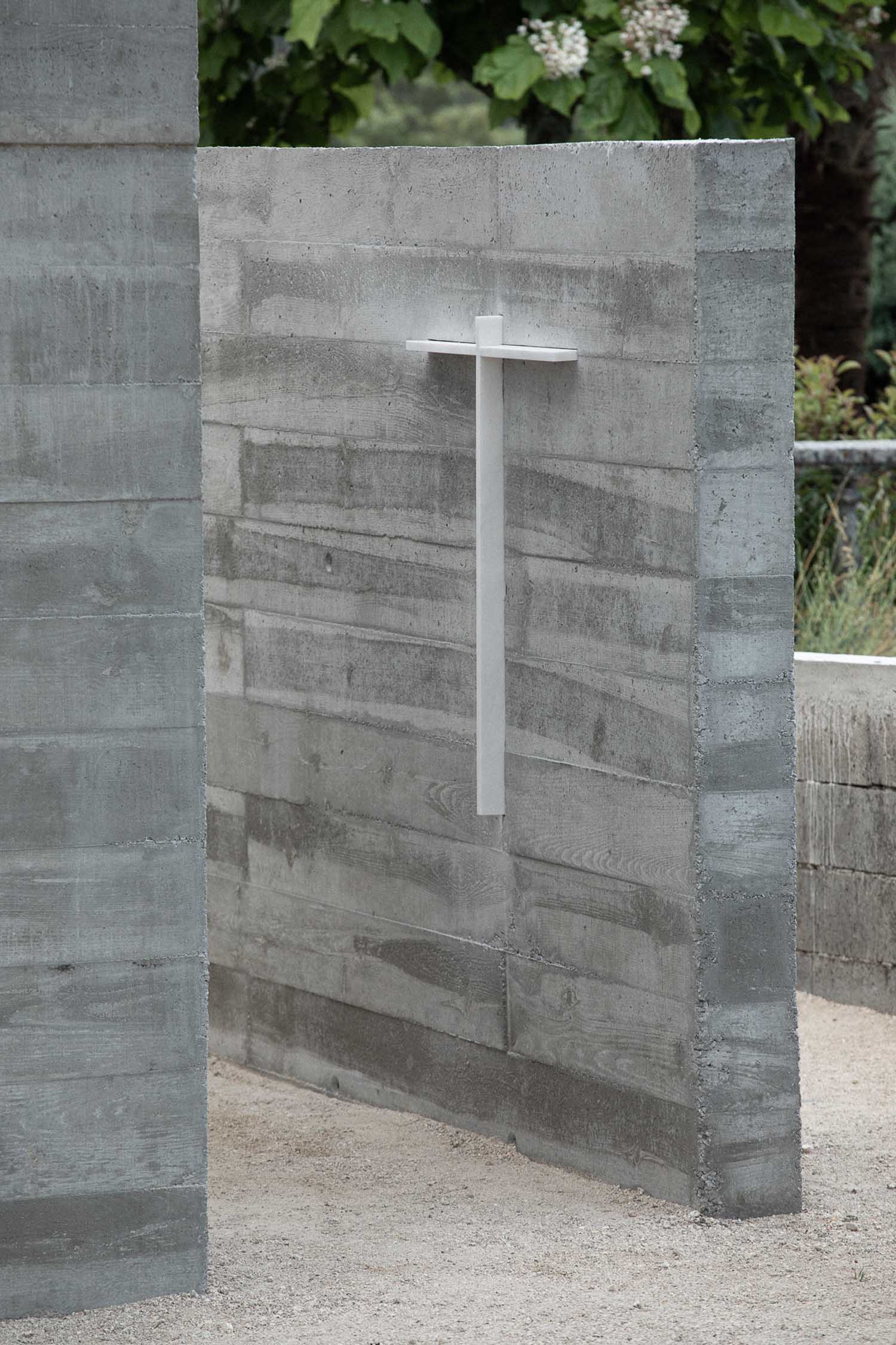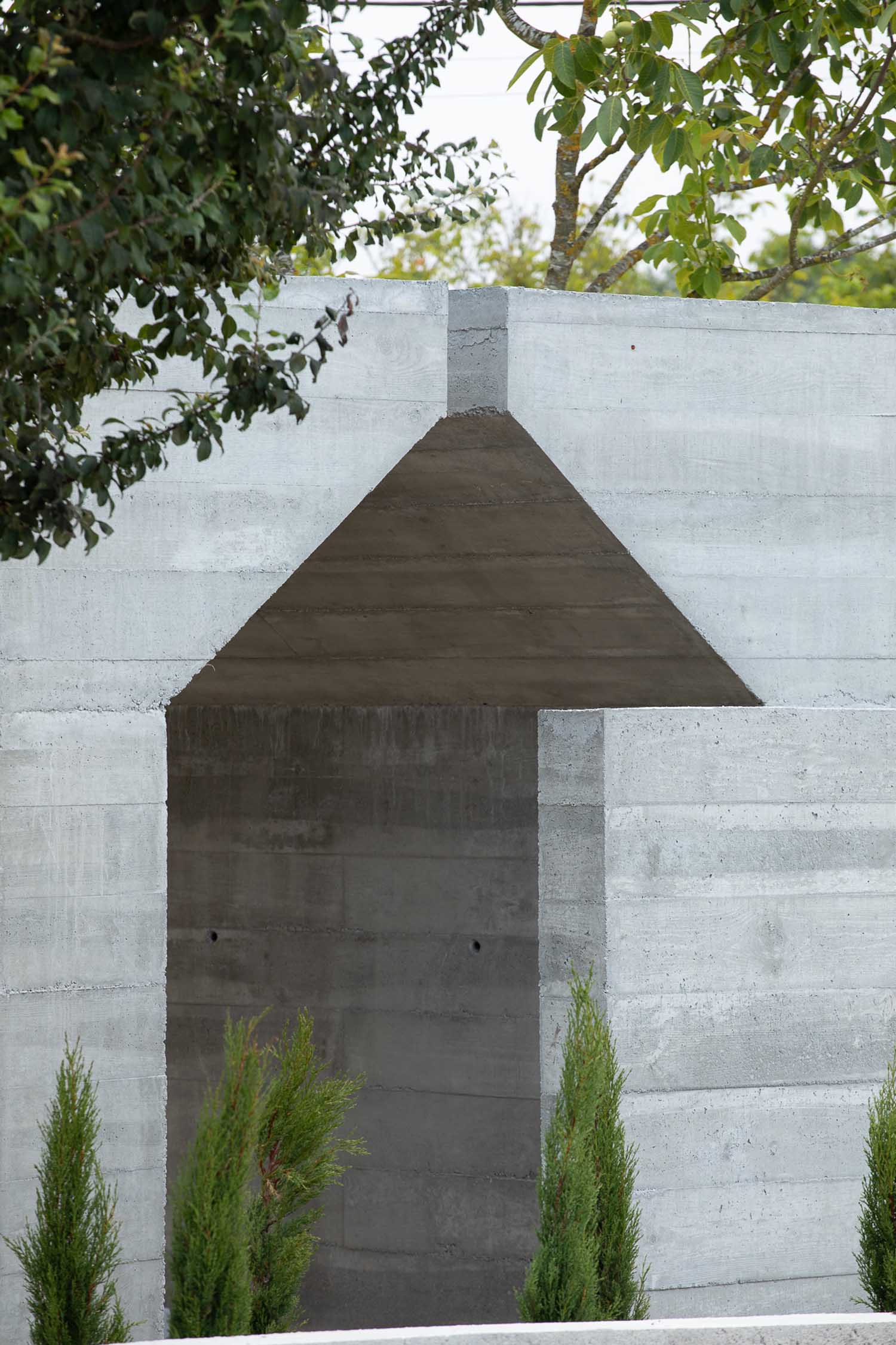 The chapel's monolithic form, crafted from exposed concrete, reflects a meticulous play of stereotomy and subtraction, resulting in a stylized "house" shape. This architectural marvel serves as the abode of St John the Baptist, welcoming the entire village community.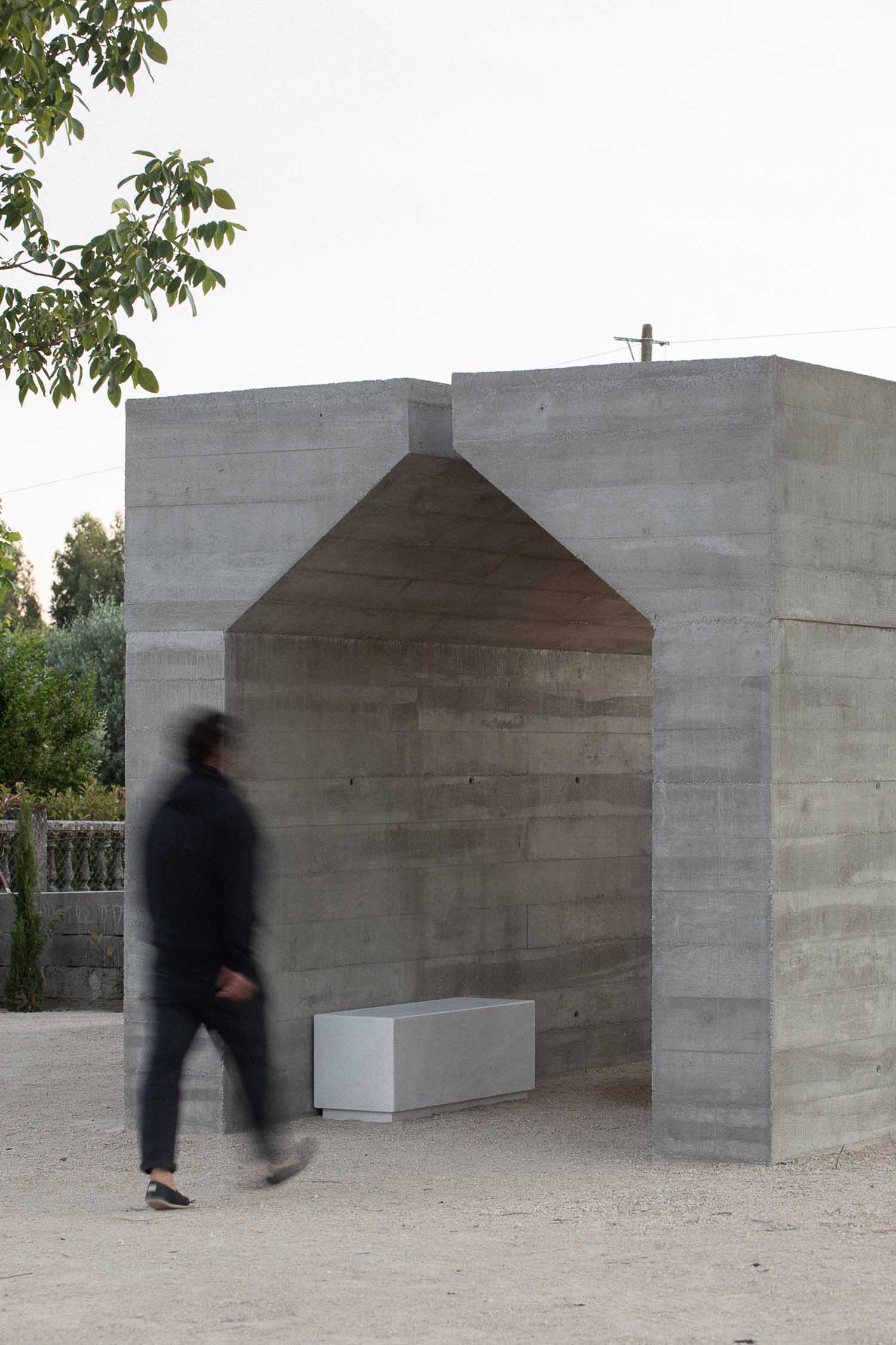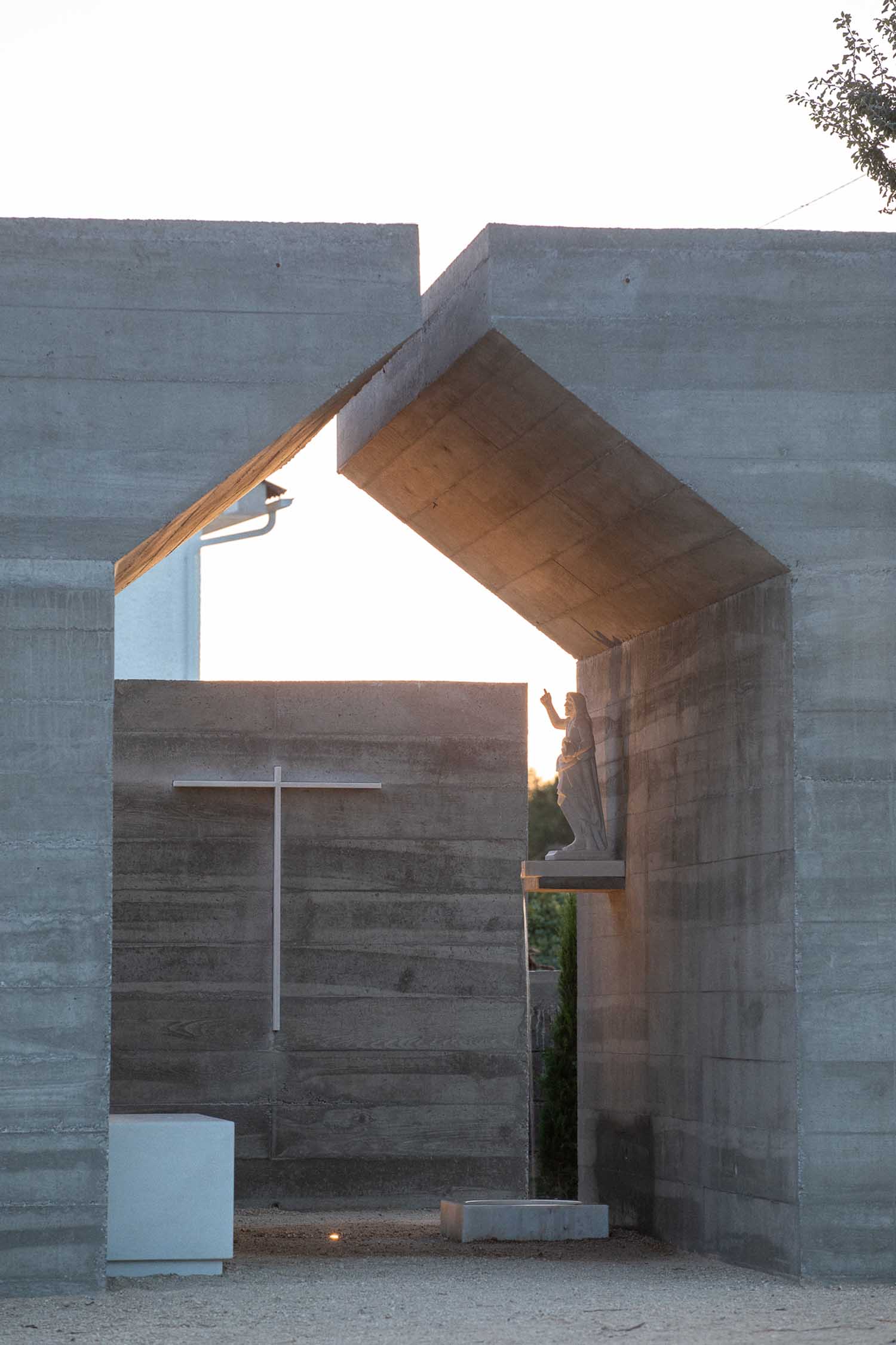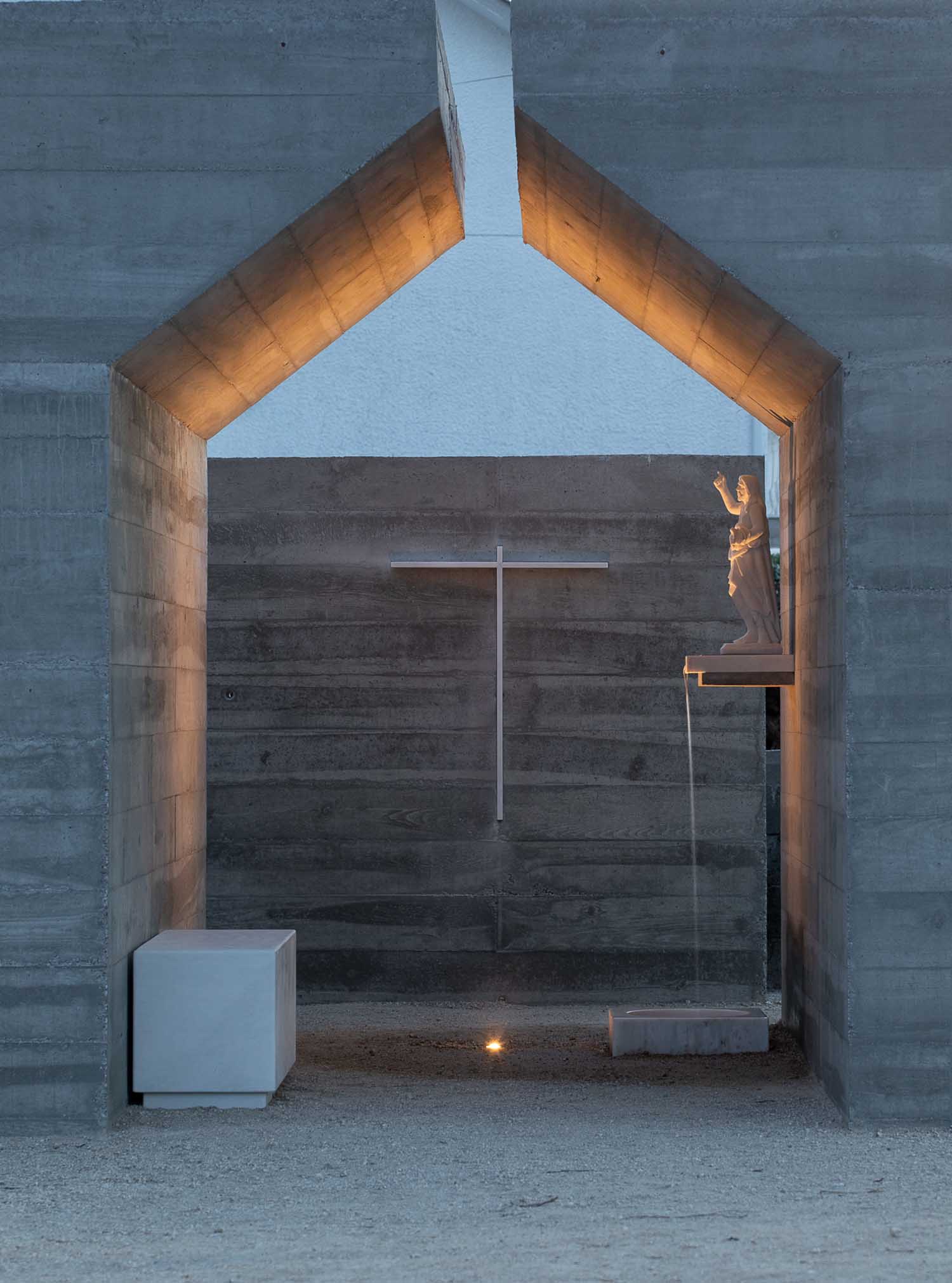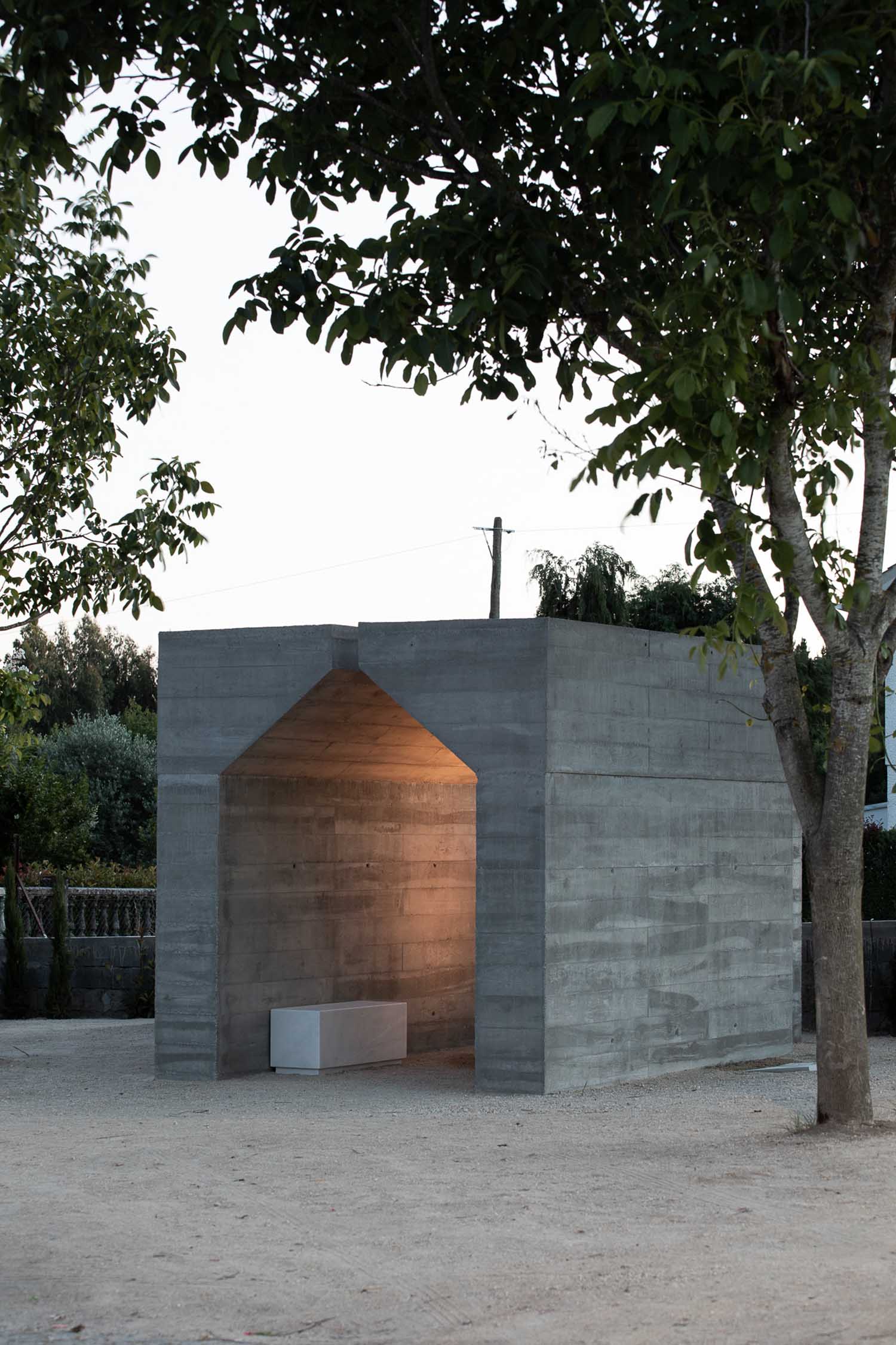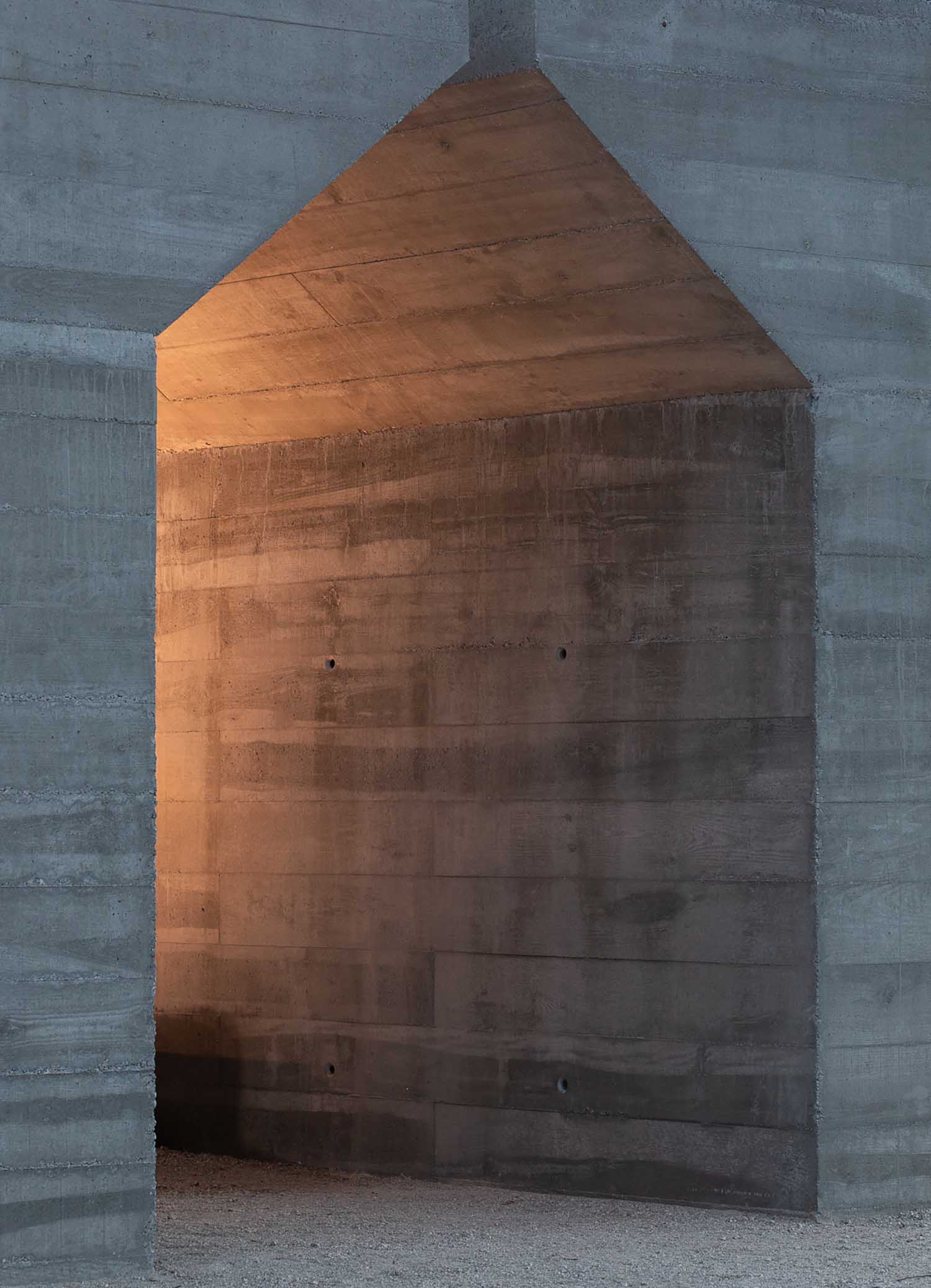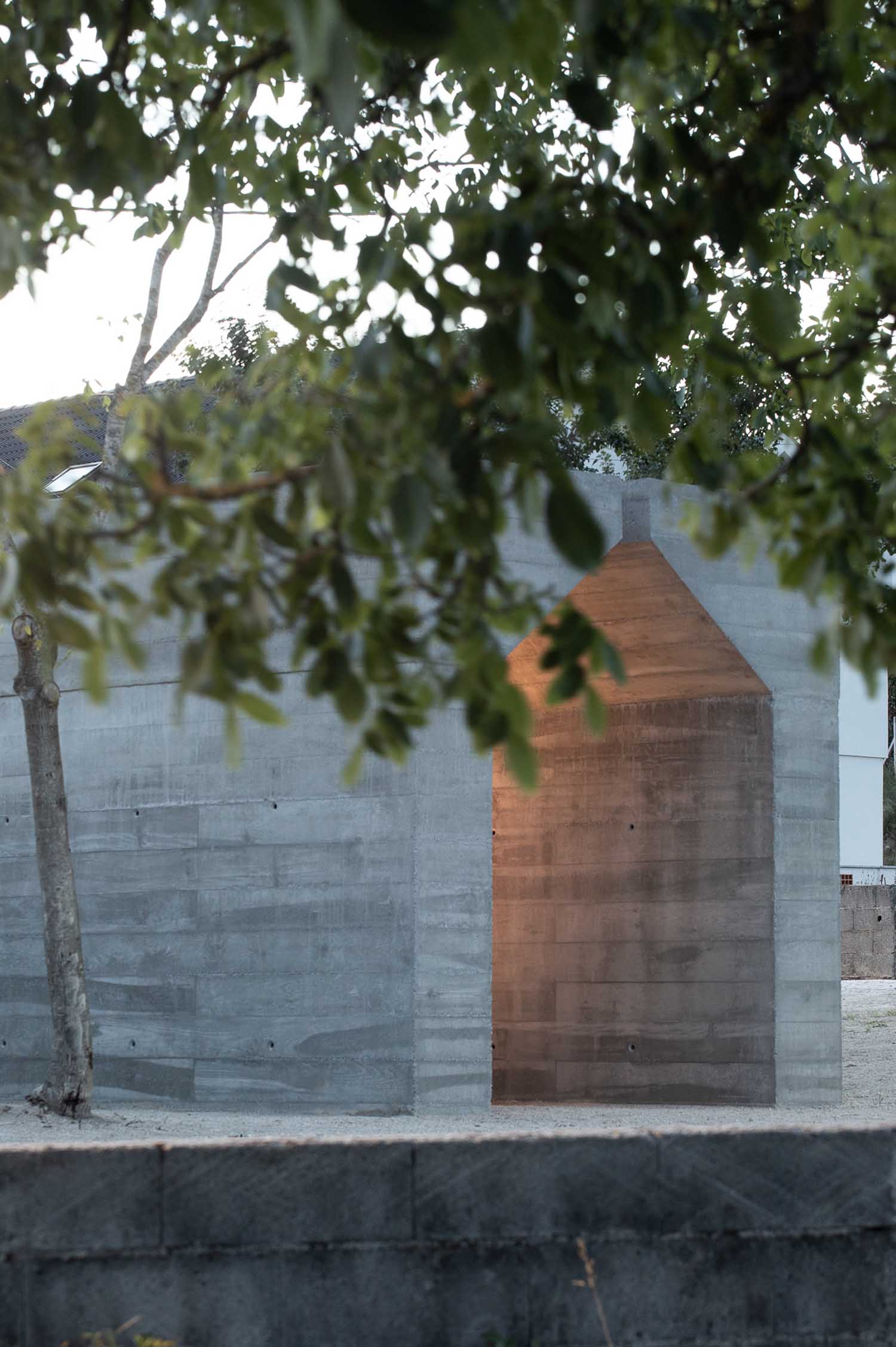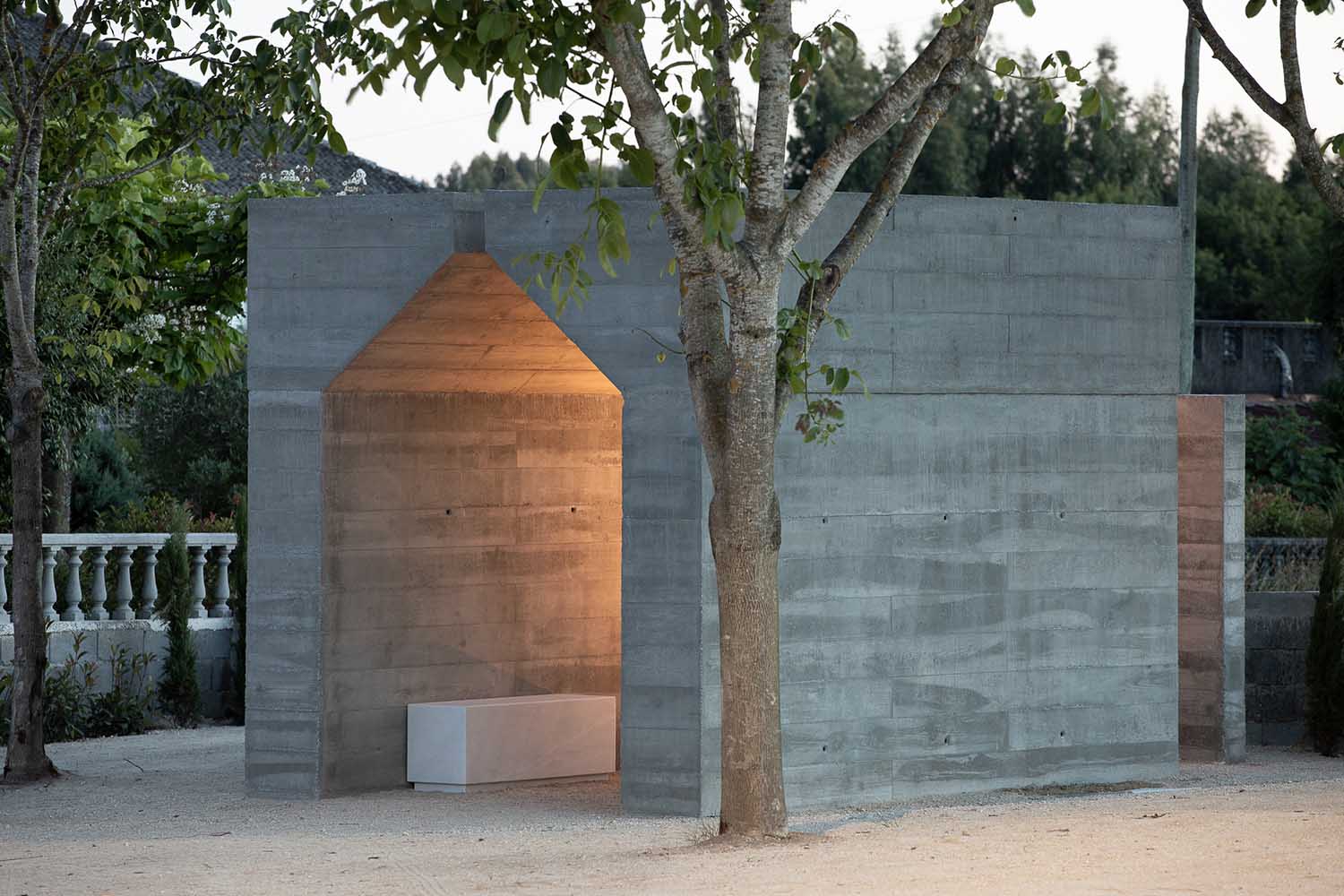 The Capela de São João Batista is not merely a physical structure; it encapsulates profound symbolism. The design incorporates natural elements such as light, water, and earth, paying homage to St John the Baptist. The simplicity of the structure mirrors the saint's humble appearance, with the streaks of light serving as a divine symbol.
More than a physical space, the Capela de São João Batista is an open invitation to the divine, fostering a sense of community and spirituality.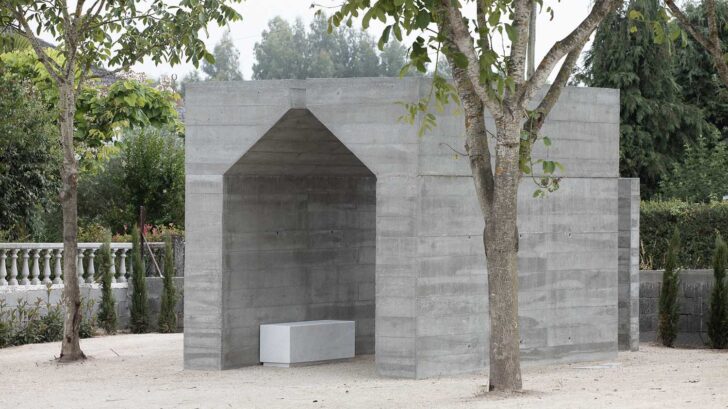 Project information
Design: José Morgado @josemorgado_covointeriores
Location: Touro, Vila nova de Paiva – Portugal
Year: 2023
Area: 12m2
Photos: José Campos @josecamposphotographer
Client: Community of the village of Touro
Institutional collaboration: Junta de freguesia de Touro and Câmara Municipal de Vila Nova de Paiva