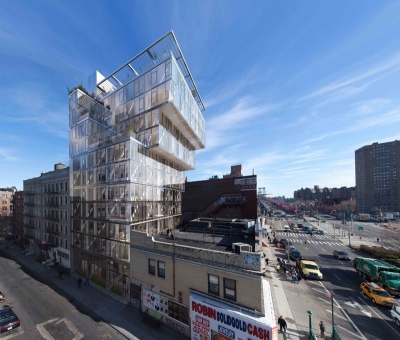 Project: 100 Norfolk Street
Designed by ODA – Architecture P.C.
Owner: JMH Acquisition LLC
Project Size: 46 000 sqf
Location: New York City, NY, USA
Website: www.oda-architecture.com
12 storey residential building in 100 Norfolk Street at the lower east side Manhattan, called by the same name, comes with an eye-catching form designed by ODA – Architecture practice based in New York City.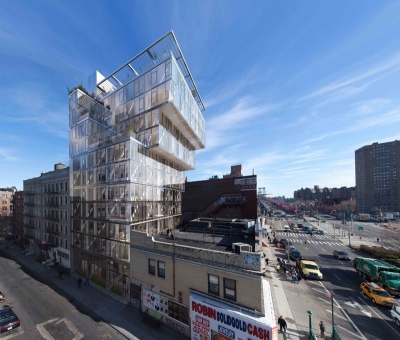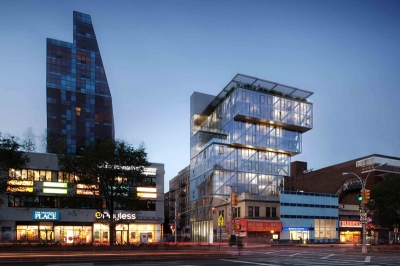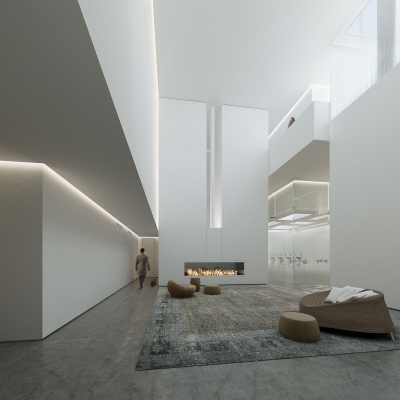 From the Architects:
Located at the Lower east side Manhattan, one of the most significantly diverse areas of New York City, 100 Norfolk Street expresses unlimited potential and ambition hidden within its block. Peering above its small lot, the 12 story building is combining its mass from the surrounding properties to create a stepping volume which cantilevers over the adjacent low rise buildings like an inverted "wedding cake" or ziggurat. The unexpected massing, cladded in a glass curtain wall, reflects a paradoxical mid-block freestanding building offering striking views and strong interior light exposure for an array of residential spaces – a pendant above the city.