Project: Museum of Contemporary Art Detroit (MOCAD)
Designed by Rice+Lipka Architects & James Corner Field Operations
Location: Detroit, Michigan, USA
Website: www.ricelipka.com & www.fieldoperations.net
'Great minds think a like' comes as a policy of Rice+Lipka Architects and James Corner Field Operations who have renovated Museum of Contemporary Art in Detroit and recently been recognized by the international architecture community with a slew of awards.
For more images and architects description continue after the jump: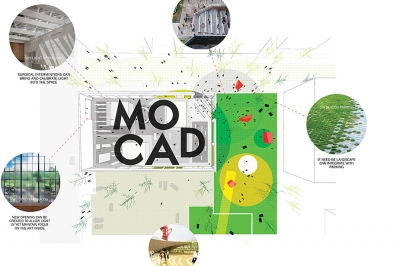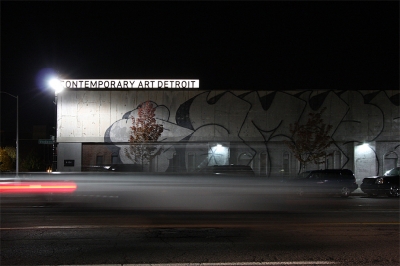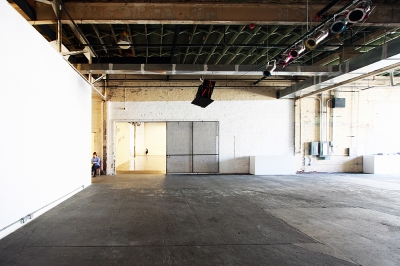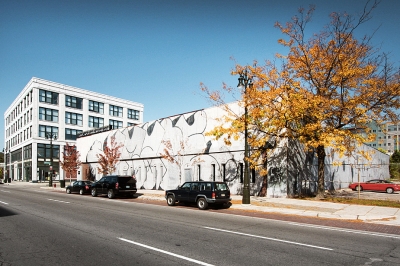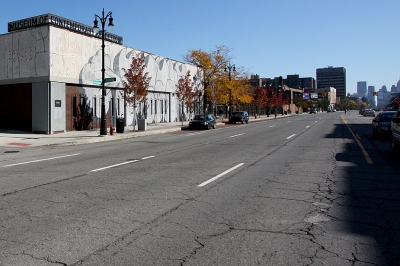 From the Architects:
Detroit, Michigan – Museum of Contemporary Art Detroit (MOCAD) is pleased to announce that the redesign of the museum and its grounds by Rice+Lipka Architects and James Corner Field Operations, has been selected as the 2013 winner of The Architectural Review Future Projects Award for the category of "Old & New" and honored with a special mention in the Architizer A+ Awards for the "Architecture +Urban Transformation" category. Architectural Review judges cited the design as "an inspirational project that combines past and present in a well resolved and convincing manner. It creates new space for new creativity in a post-industrial city."

Rice+Lipka Architects and James Corner Field Operations' design reorganizes MOCAD's internal spaces; creates better spaces for viewing art and participating in events; provides expanded staff and support space; and activates the exterior by way of new outdoor spaces for museum programming. The design enhances the museum's flexibility, develops a strong and memorable presence from Woodward Avenue, and provides new entry points to the museum, fostering a welcoming environment for visitors.

"We are thrilled that Rice+Lipka Architects and James Corner Field Operations' design for MOCAD has received international recognition," stated Marsha Miro, Board President of MOCAD, "These prestigious awards demonstrate the success of their plans to keep the character of our industrial building while making it function better for both art and audiences." "The recognition mirrors our own enthusiasm for MOCAD, which, like Detroit, finds itself at a critical moment of reinvention," explained Lyn Rice of Rice+Lipka, "The new vision for expanded infrastructure and grounds will work to invigorate MOCAD's already robust programming and community engagement, and position the museum as an energetic catalyst for the resurgence of Midtown."

The Architectural Review Future Projects Award gives recognition to un-built projects and projects in development, spanning across eight categories, organized and awarded annually by the monthly international magazine The Architectural Review. Architects Lyn Rice and Astrid Lipka will receive the award on behalf of the design team in Cannes on March 13. The awards have been running since 2002 and are presented at MIPIM, the international property market. Other 2013 honorees include: Foster+Partners Musée de la Romanitée Narbonne; Skidmore, Owings and Merrill's Breathing Tower in Wujiang, China; UNStudio's Canaletto in the UK, Osamu Morishita's JST Product Complex in Japan; Arup Associates' Doha City Tennis Stadium in Qatar; Melkan Gursel and Murat Tabanlioglu's Yenikapi Transfer Point and Archaeo Park Area in Istanbul, Turkey; and Sanjay Puri's D Hotel in Lucknow, India; and ETAT's Urban Housing in Norrkoping, Sweden.

The Architizer A+ Awards honors the designers and firms behind some of the most ingenious contemporary architecture. The Awards' two categories, "Typology" and "Plus Awards", recognize both traditional building types as well as conceptual architecture. The Typology awards cover everything from single-family homes to new government buildings with finalists including Marc Jacobs Tokyo Flagship designed by Jaklitsch/Gardner Architects to Bilbao's new waterfront landscape plan by Balmori Associates. For the Plus Awards, categories include Architecture +Urban Transformation to Architecture +Fabrication with finalists like Skidmore, Owings & Merrill nominated for their design, The Bayarc in the Architecture +Weather category and for their innovation, cold bending glass in the Architecture +Fabrication category.