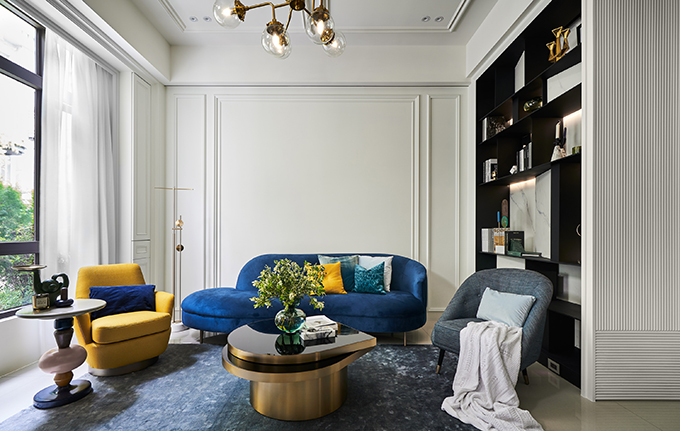 Ris Interior Design designed this inspiring residence located in Fengyuan District, Zhongyuan City, China. Take a look at the complete story after the jump.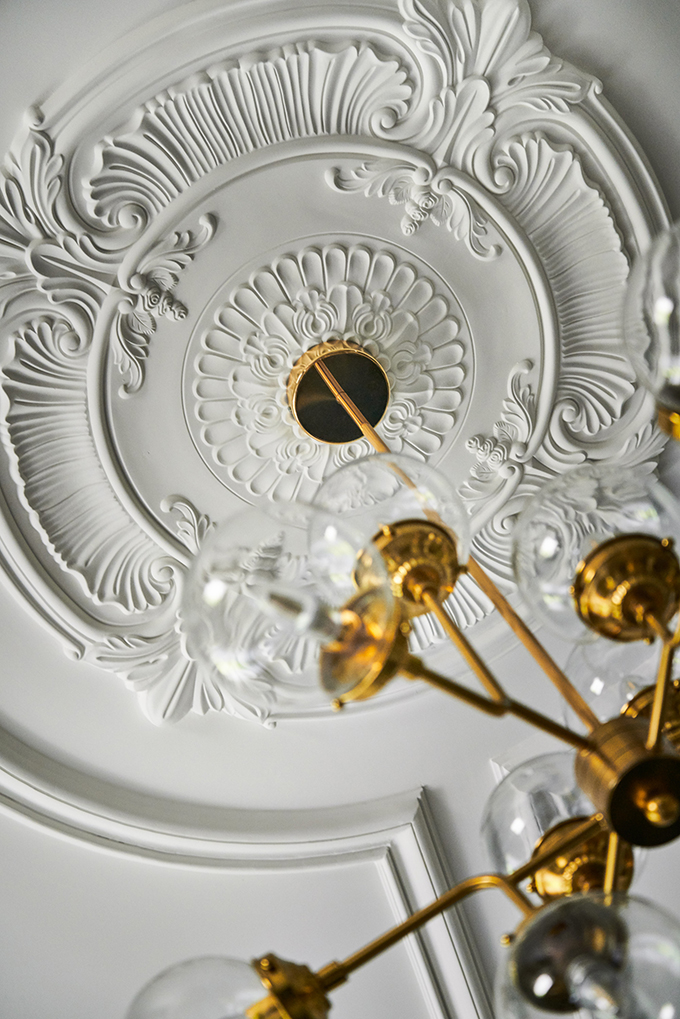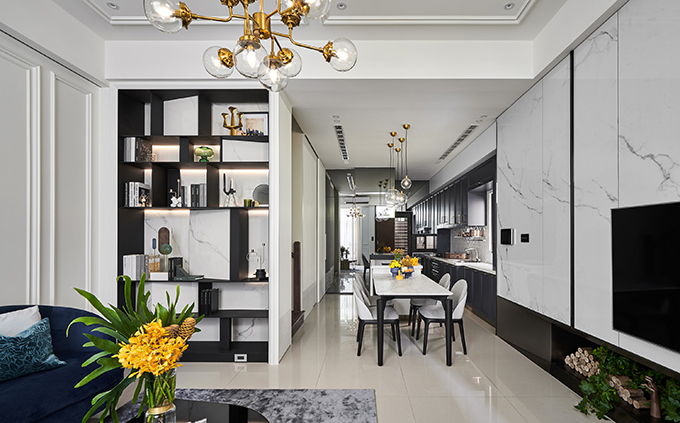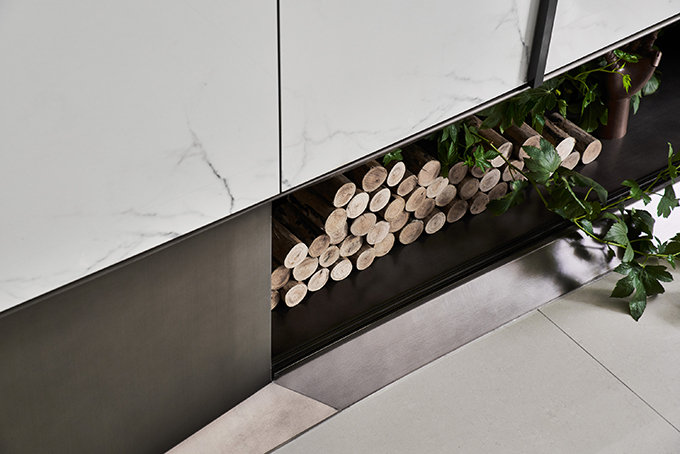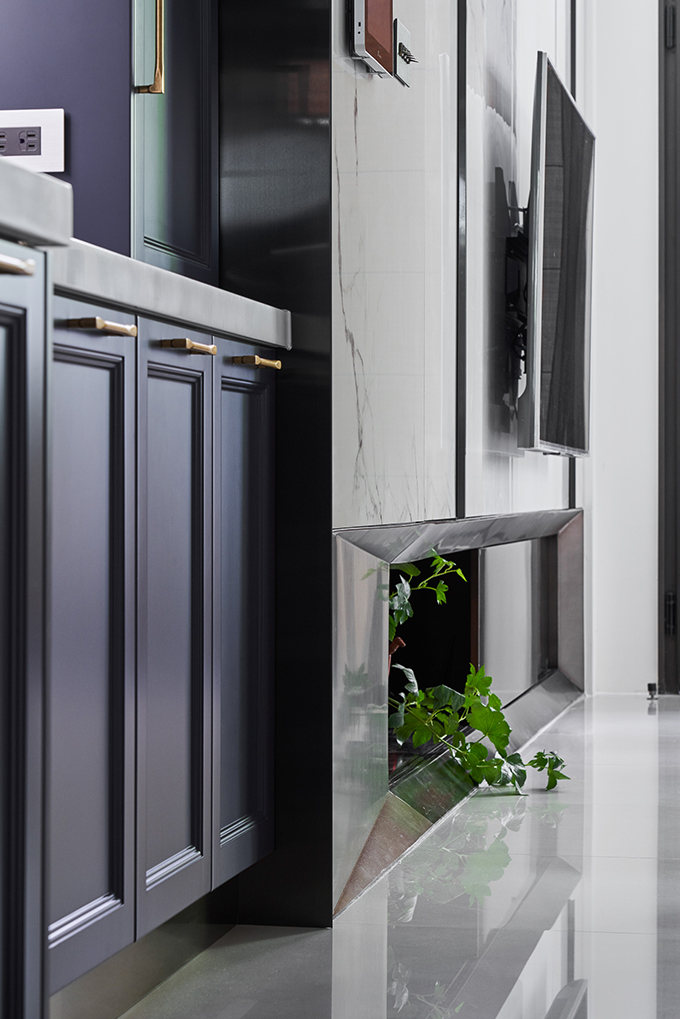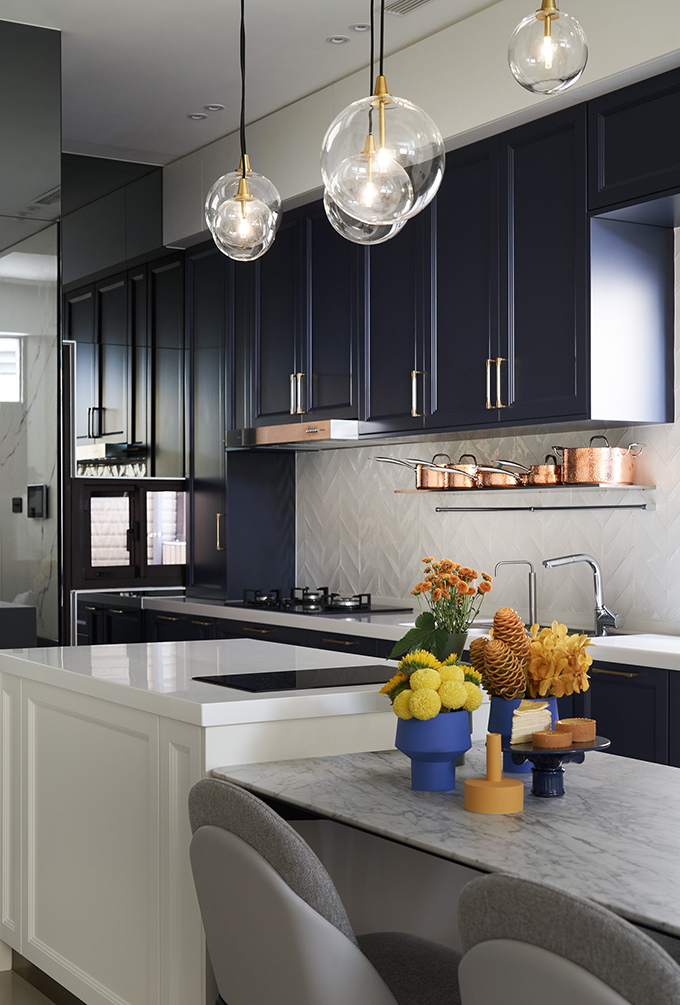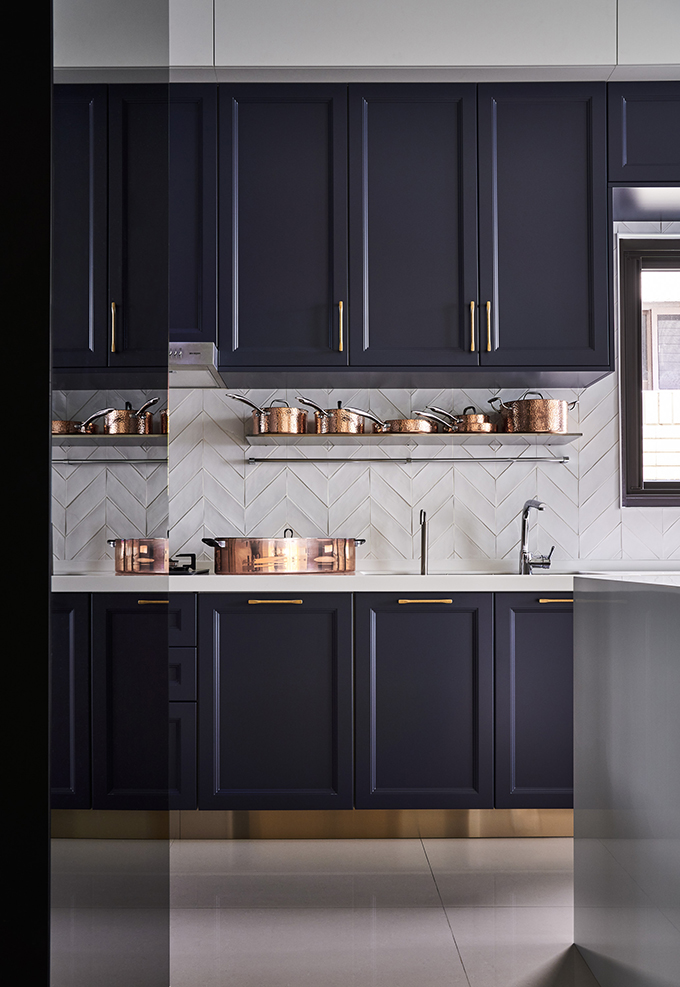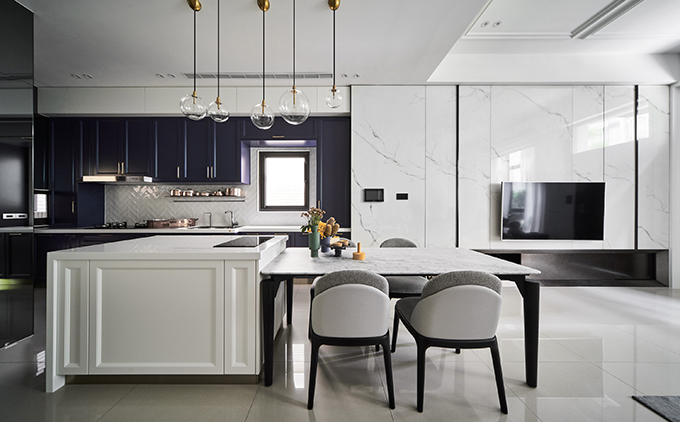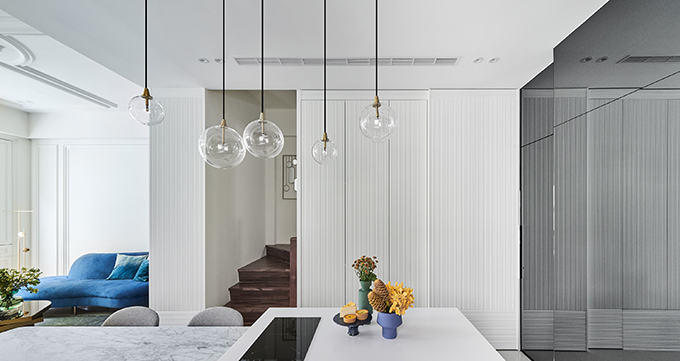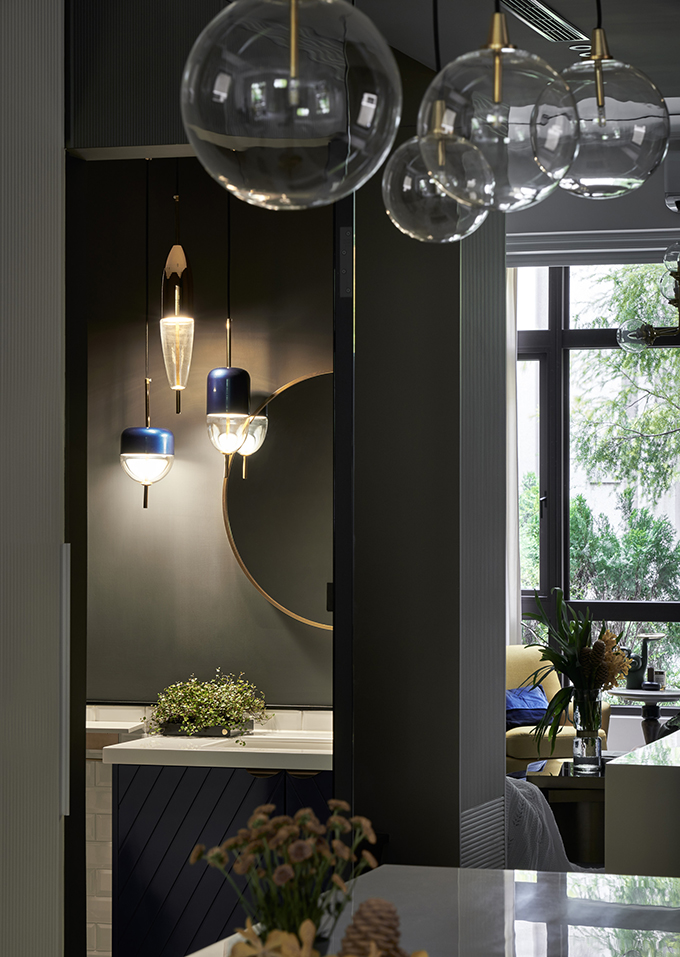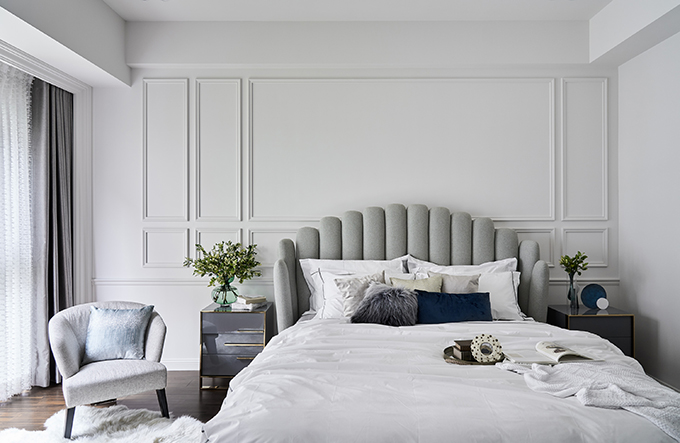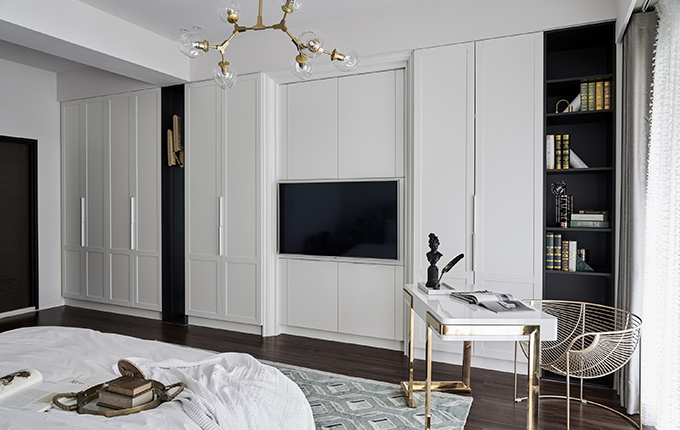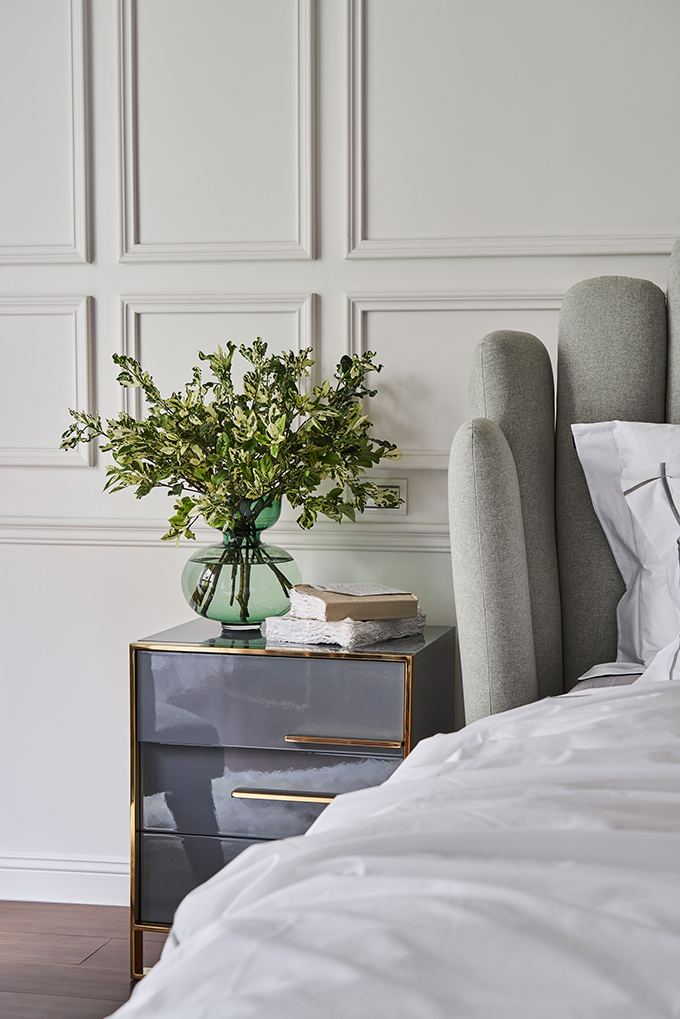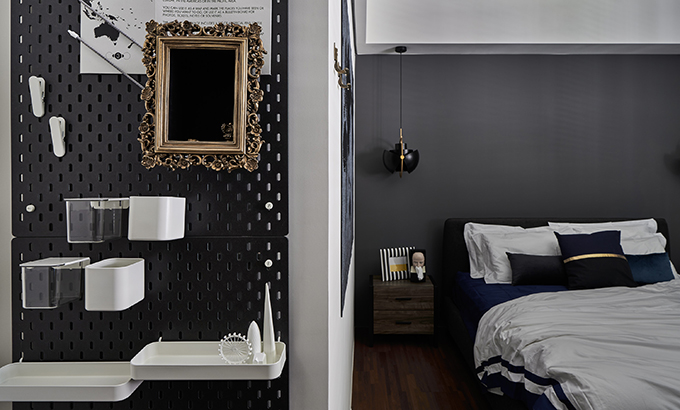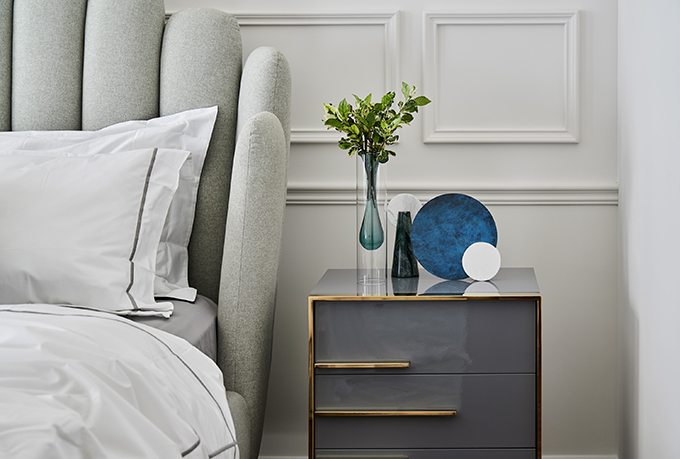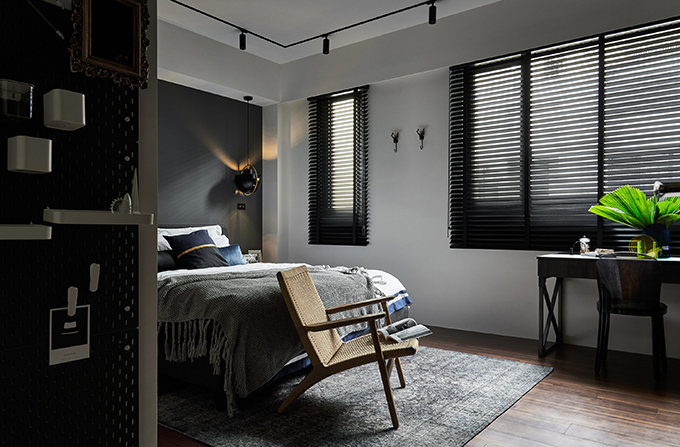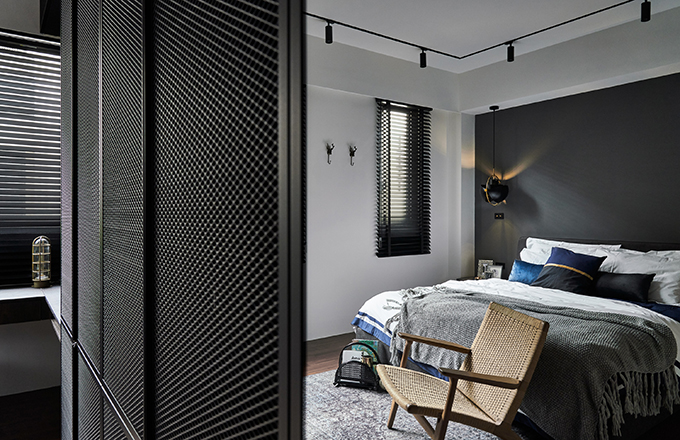 From the architects: The flawless serenity can only be traced from whitish undertones. Voids emerge among high-ceiling interior arrangement: mirror leads to endless illusion, while marble veins gently permeate the walls. Polyline-structured bookshelves echo to the wall and lower titanium-plated metal niche. Once diffused glows refract from porcelain-tile flooring, the lower niche convey a calm and composed statement. The brass pendent contrasts to indigo streamlined sofa; besides, the copper edge completes slate-blue kitchenette cabinets. Metallic lusts coordinate with decoration colors, delineating eclectic aesthetics.
Upstairs, the airy, light-filled, master bedroom seeks for a poised lifestyle: metallic details give contemporary touches to interior decorations, blending a literary atmosphere with the co-existence of greens outdoors. Move to the other room, though in deep backdrops, the interior space is alight with light through venetian blinds. Colors and knickknacks create playful ambiances, which even vividly enhance via mirror reflection.
Images are courtesy of Ris Interior Design
Find more projects by Ris Interior Design