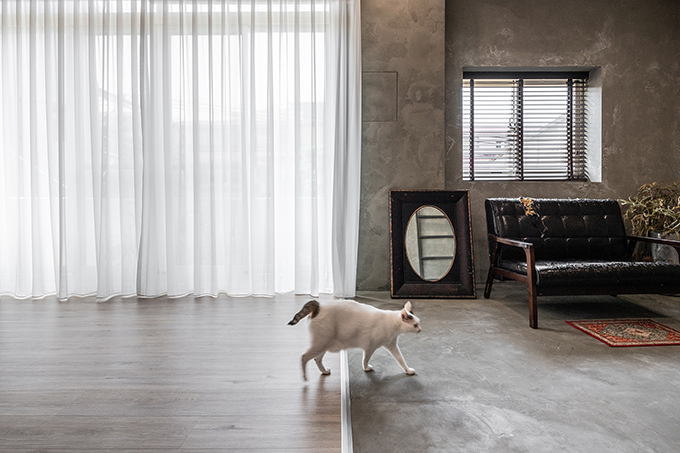 Han Yue Interior Design designed this charming photography studio in 1982 building, located in the hill area at Hsinchu city, Taiwan. Take a look at the complete story after the jump.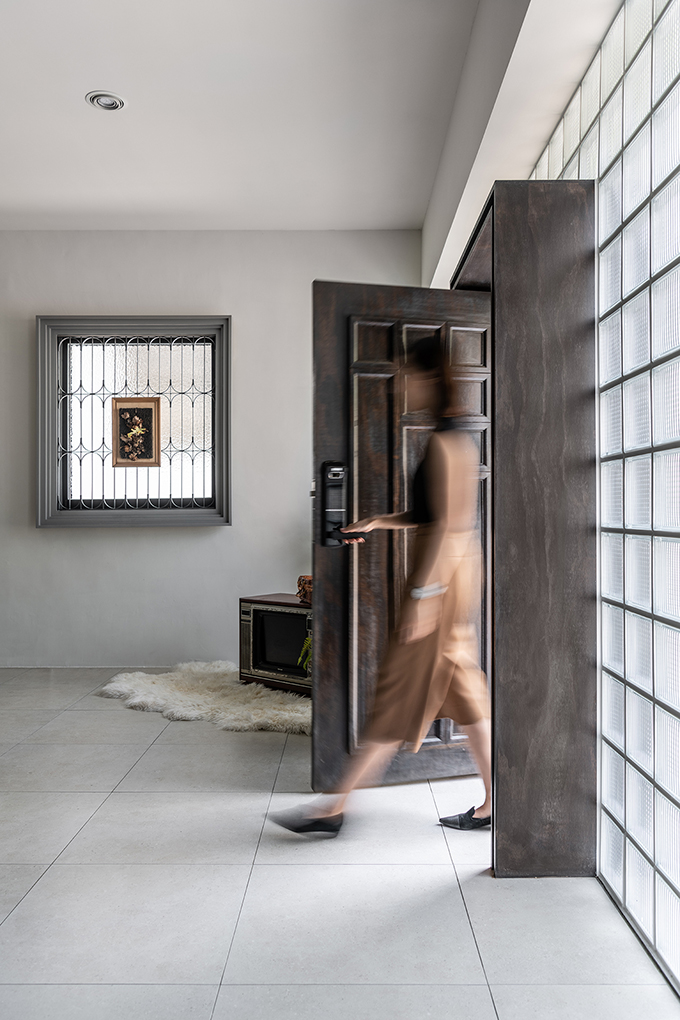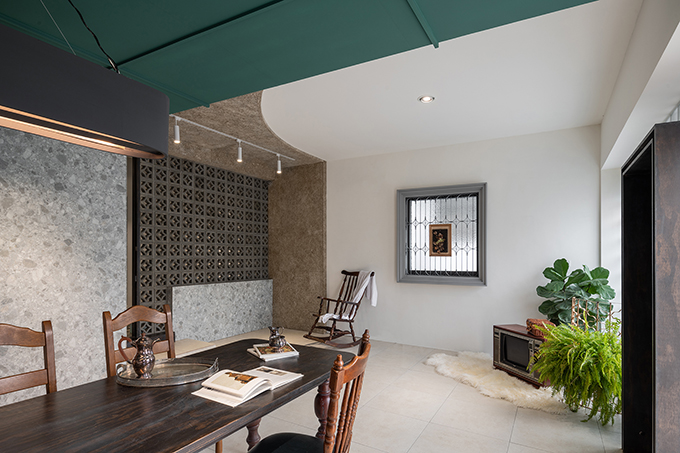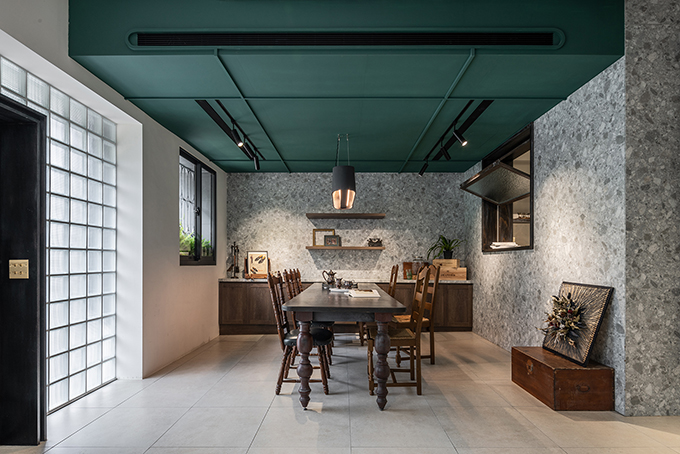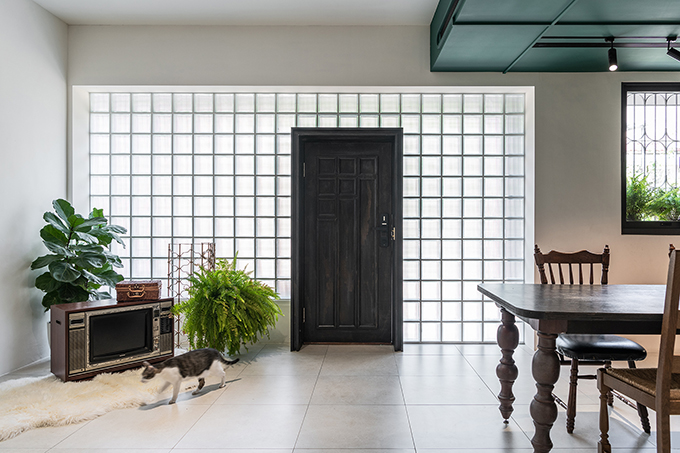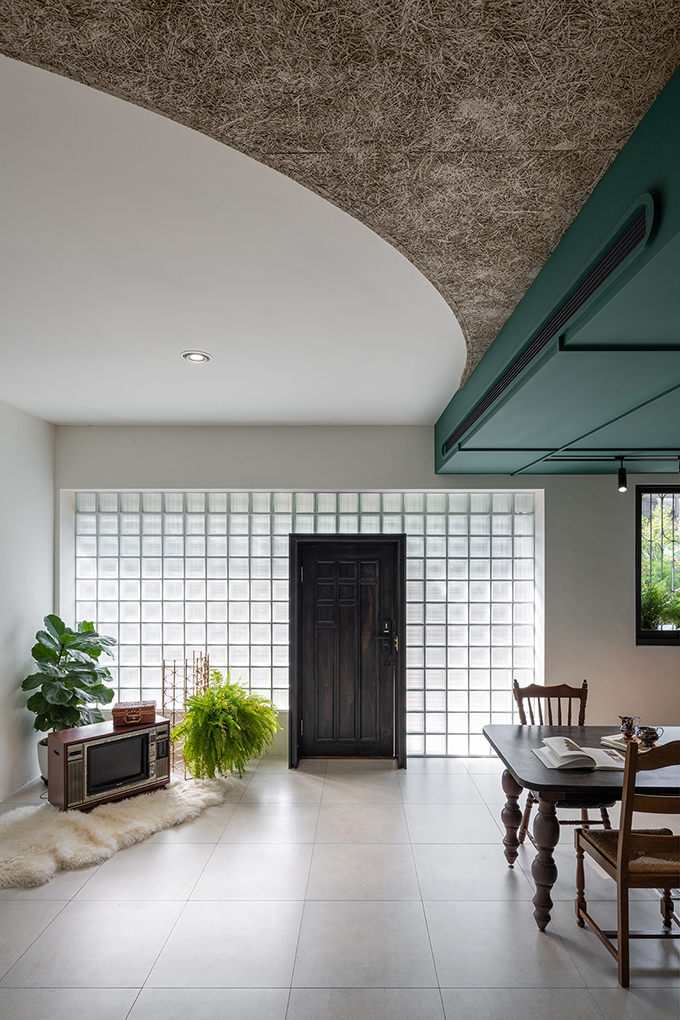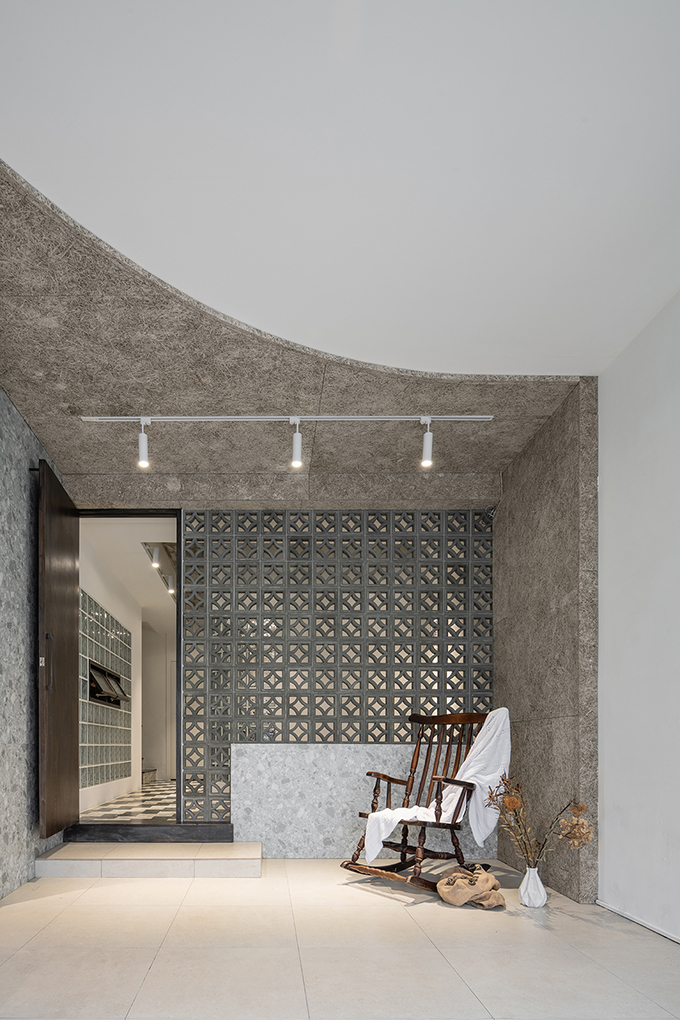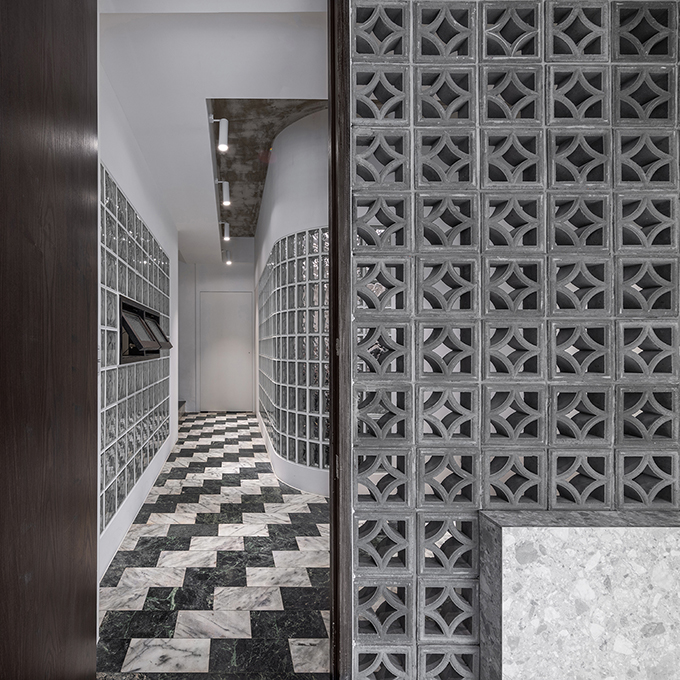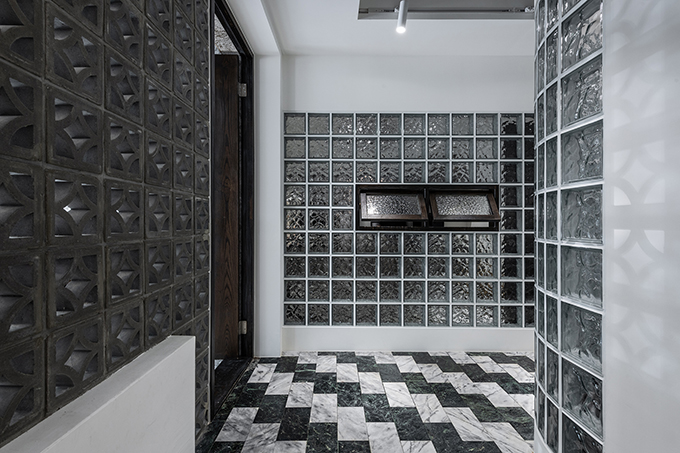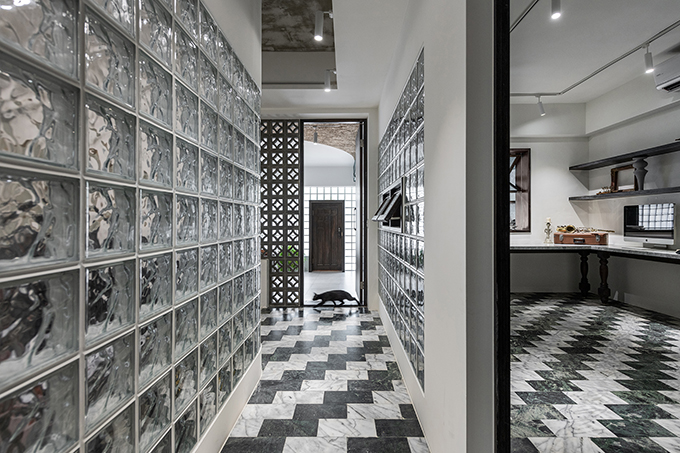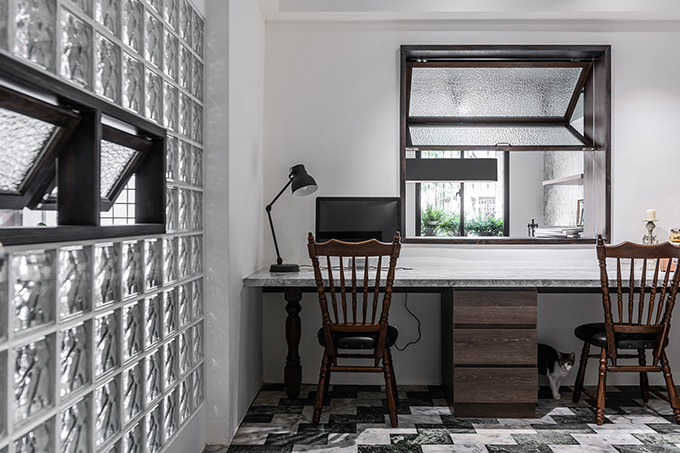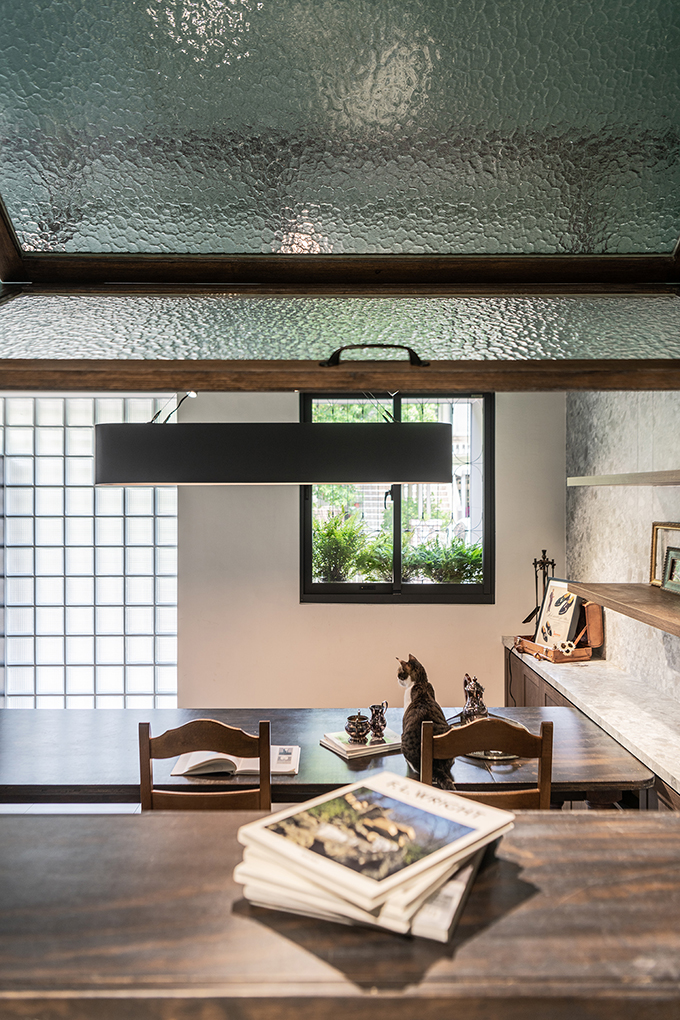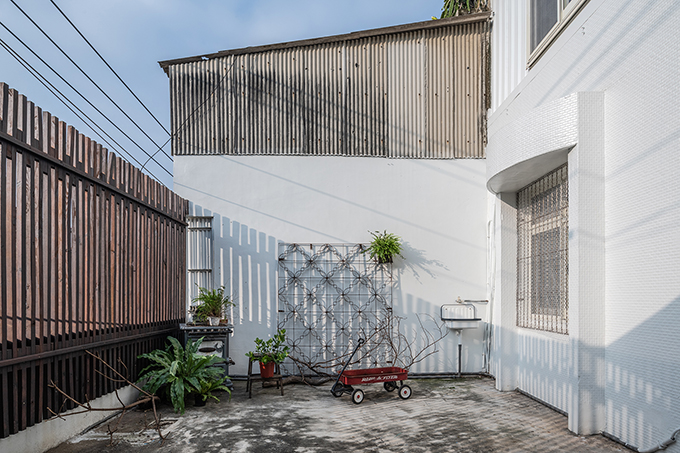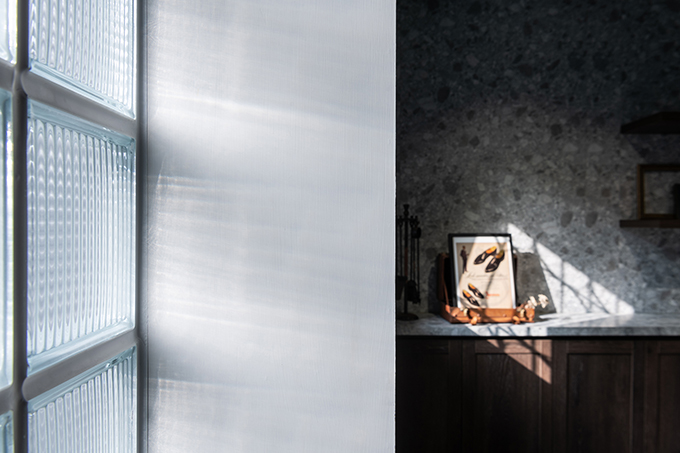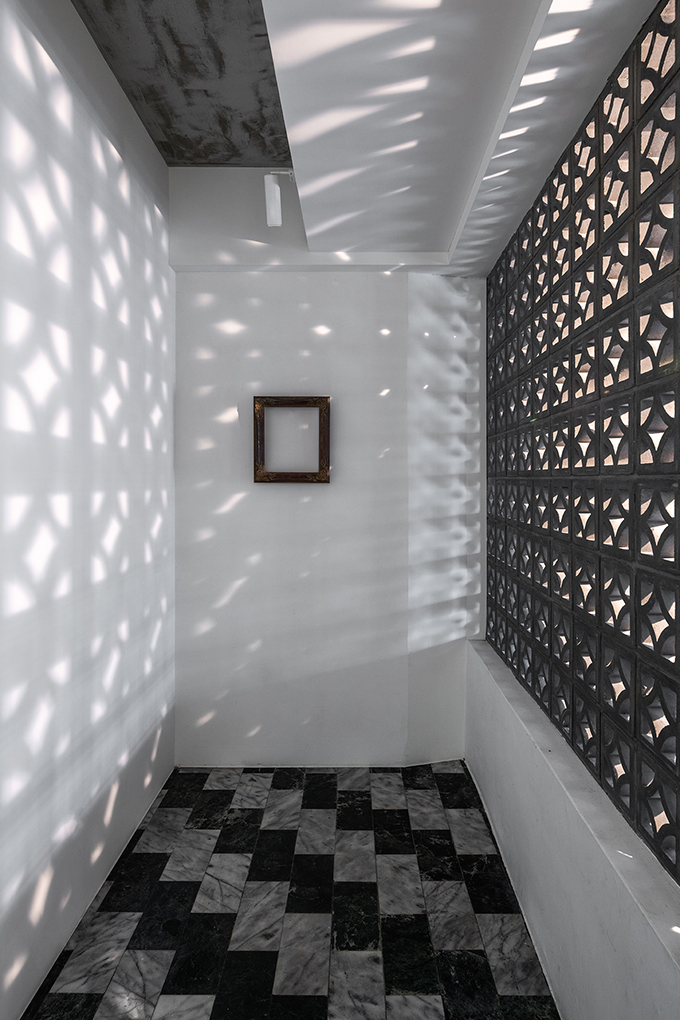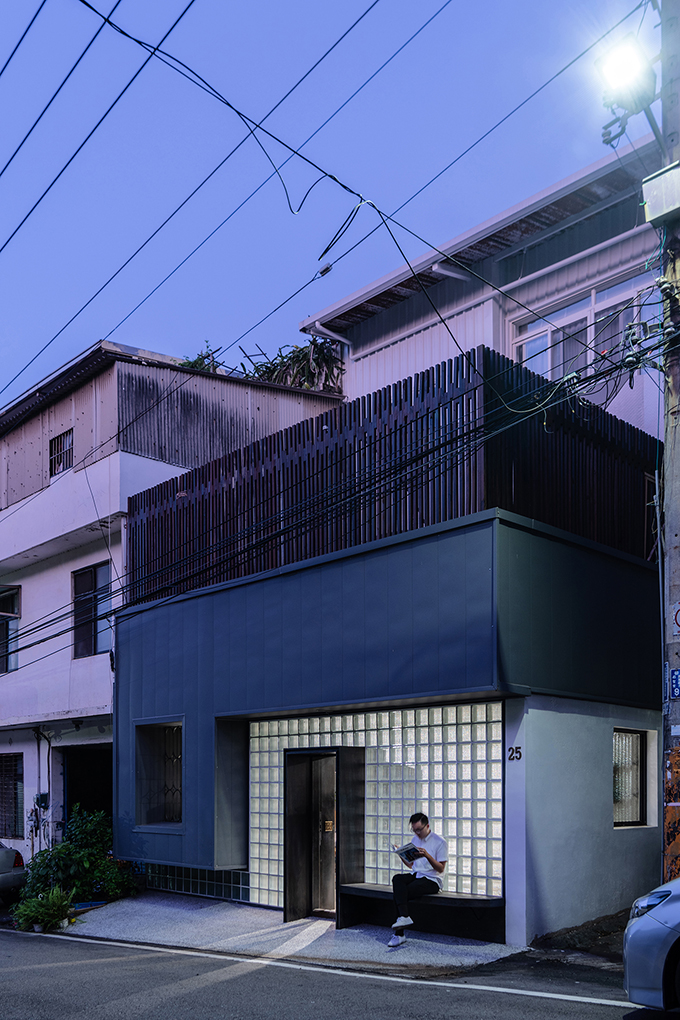 From the architects: The alteration of light is a key factor for photo-shooting; thus, we consider the photography studio supposes to coexist with natural daylighting as much as possible. This building was built in 1982, located in the hill area at Hsinchu city. Inspired from membrane semi-transparency, the façade was rebuilt with glass bricks, which undermining the sloping groundline and visual heftiness, and becoming semi-clear carrier.
Entering indoors, the cement hollow-brick wall creates a contrast with glass brick wall, both materials implying a synthesis of old days and new era, which allow light transmitting freely spread out.
To reminisce about historical colonial styles, the mixed-color marble flooring was kept intact, and the wood-framed foldup windows were preserved. Moreover, upstairs fences and front doors were restored in woods. The ceiling comprises curve and linear details, creating inviting layers.
In dawn, while interior lightings were lit up, the neighbor and passers-by can sit on the bench and share illumination via glass brick wall, which create a connection between community and people.
Project Name: Bon Appetit Photography Studio
Architecture Studio: hanyue-interior.com
Category: Commercial, Photography Studio
Photography: YHLAA (Yi-Hsien Lee Photography)
Location: Hsinchu city, Taiwan
Space: 165 sqm