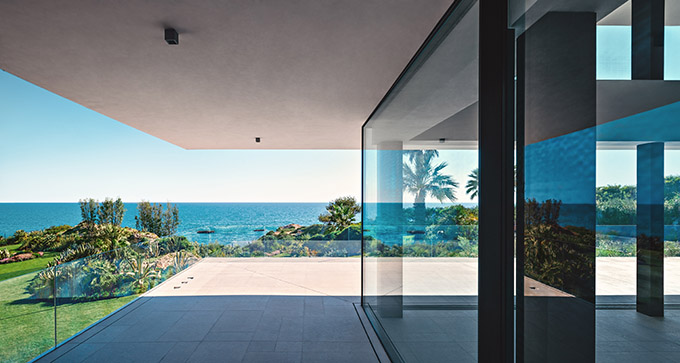 Portugese designer Cristina Jorge de Carvalho designed this luxurious beach residence located in the South of Portugal, in 2018. The projects features generous exterior areas that include a deck area, swimming poola and lounge area with an exterior fireplace. The object itself has a clean and rectilinear contemporary design. Take a look at the complete story after the jump.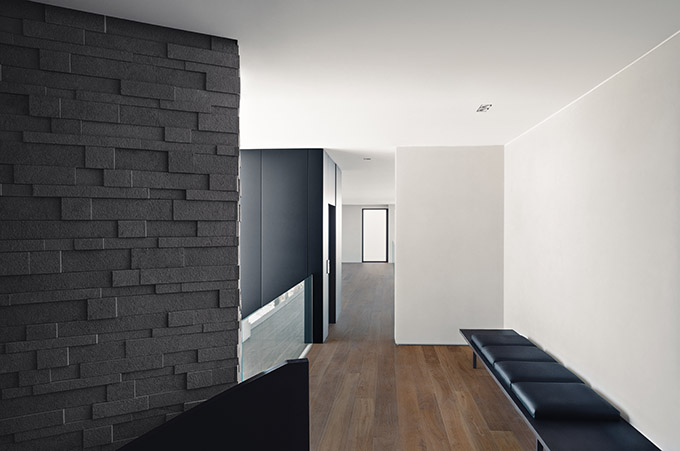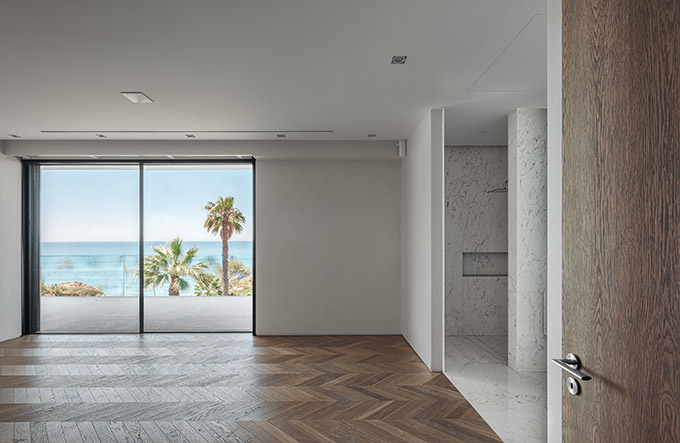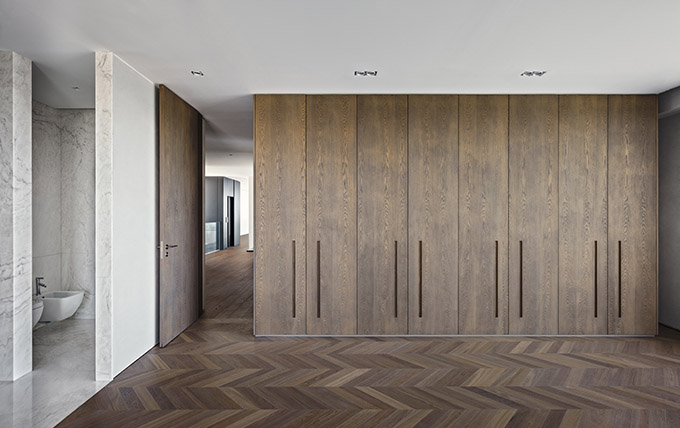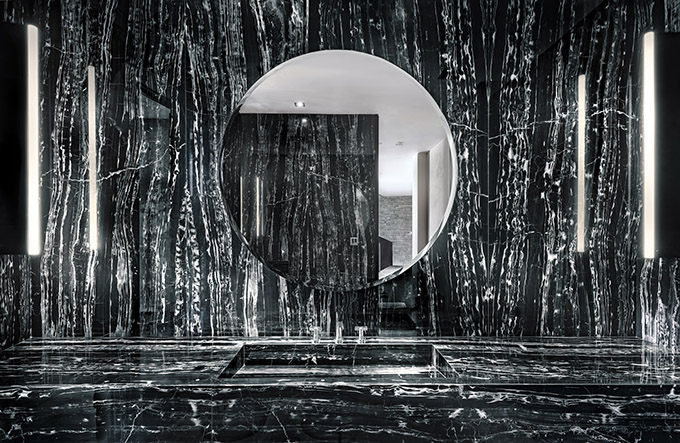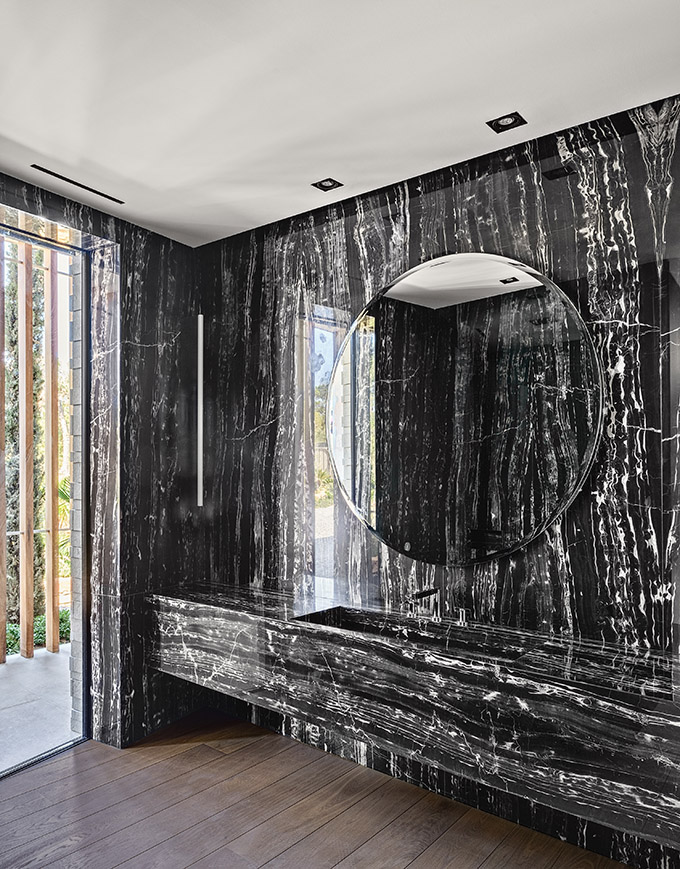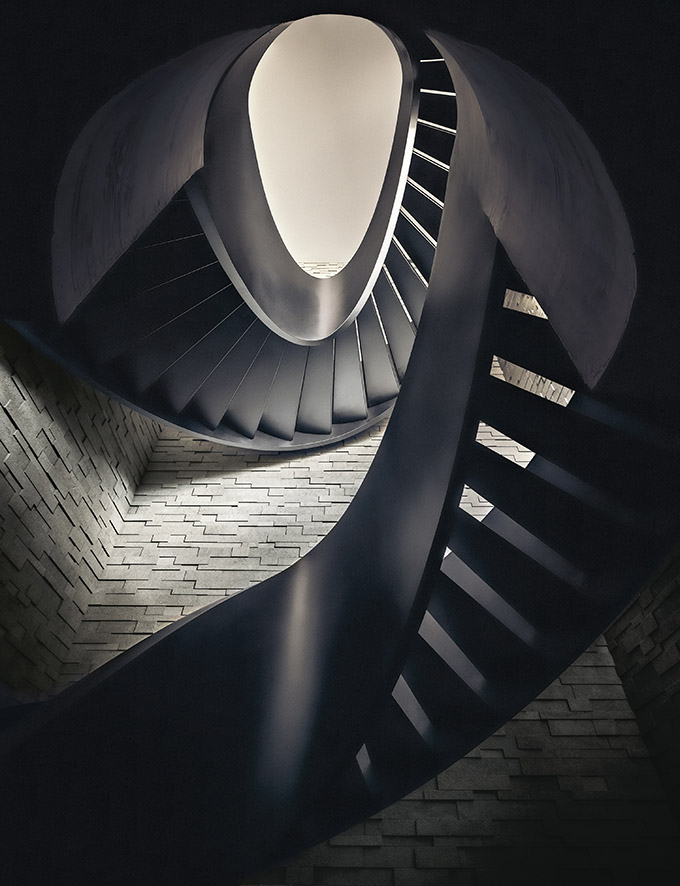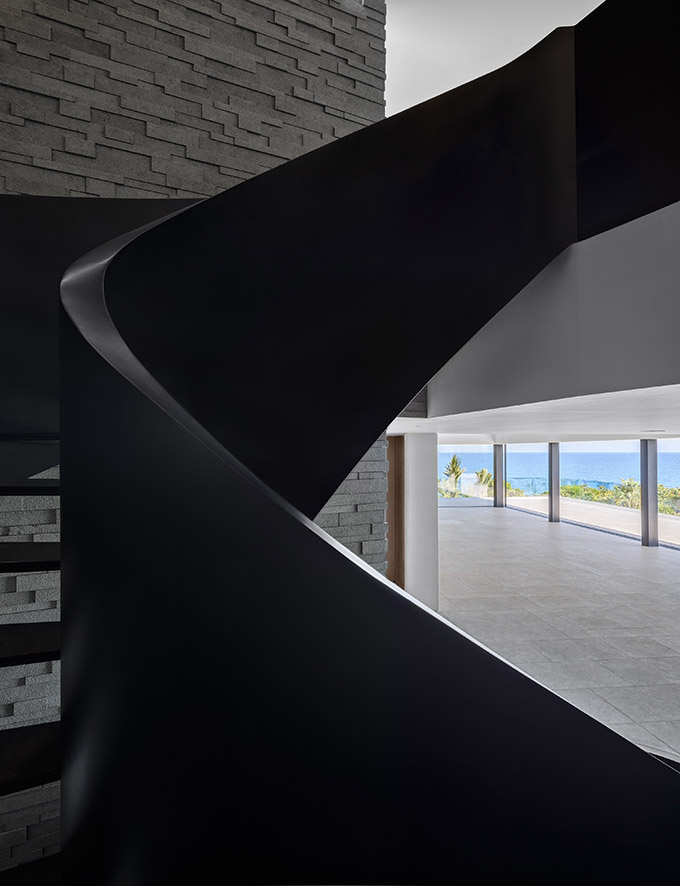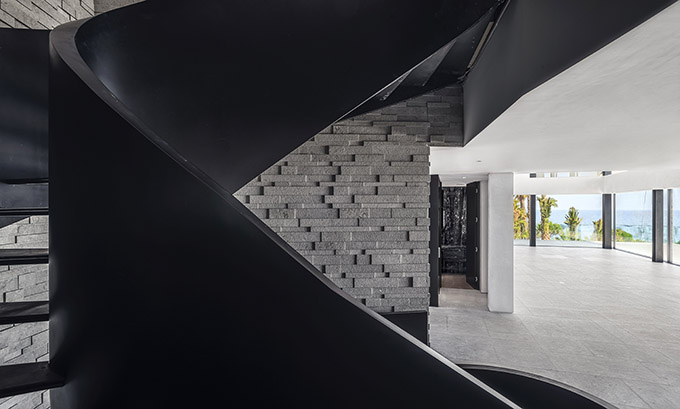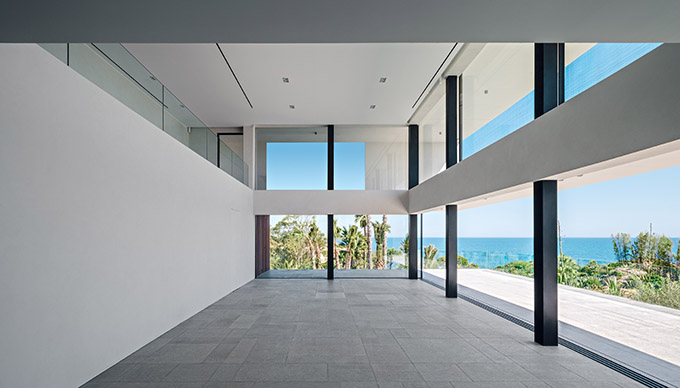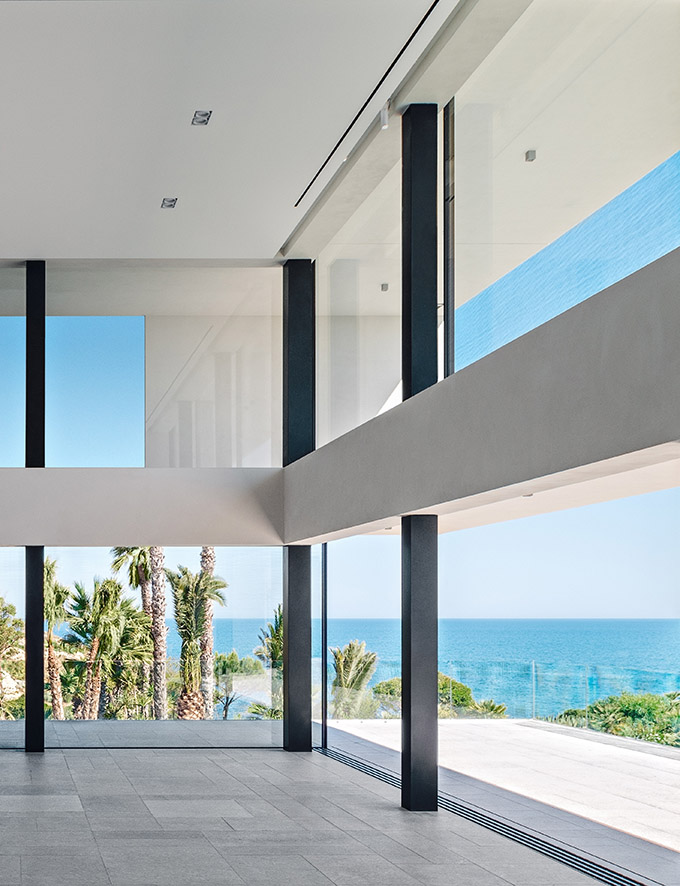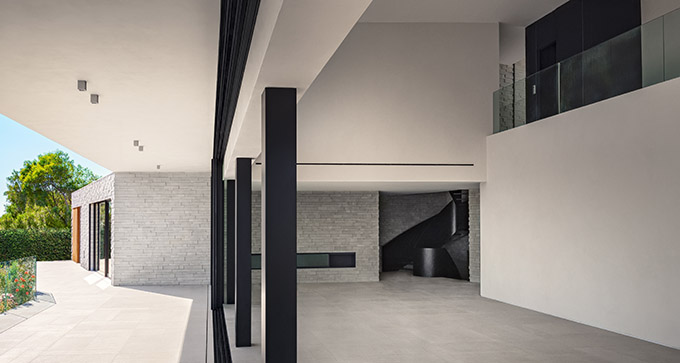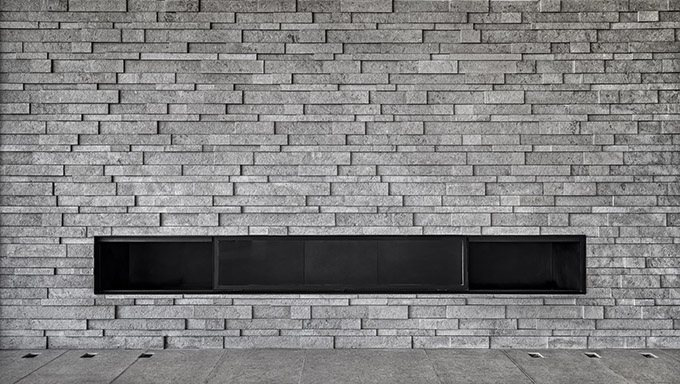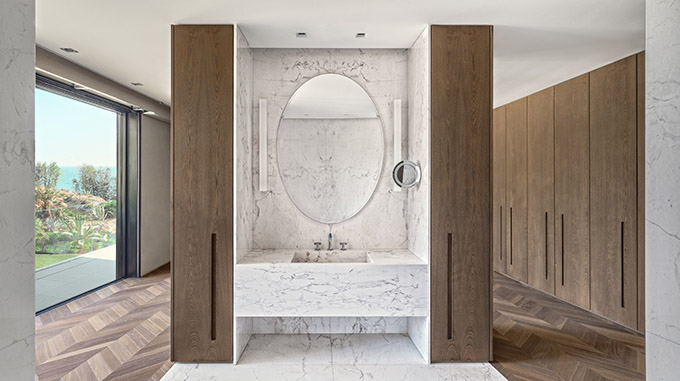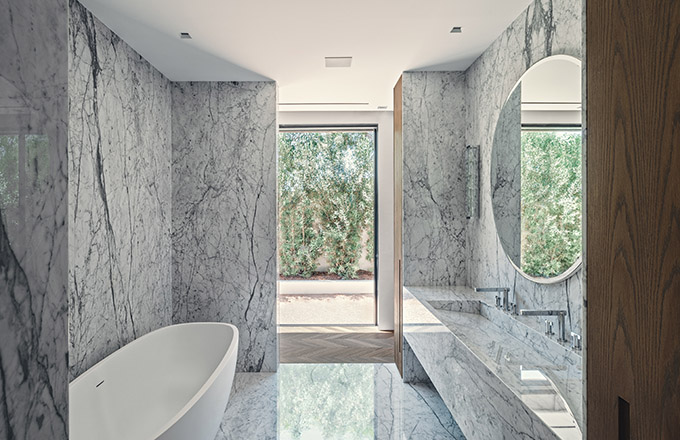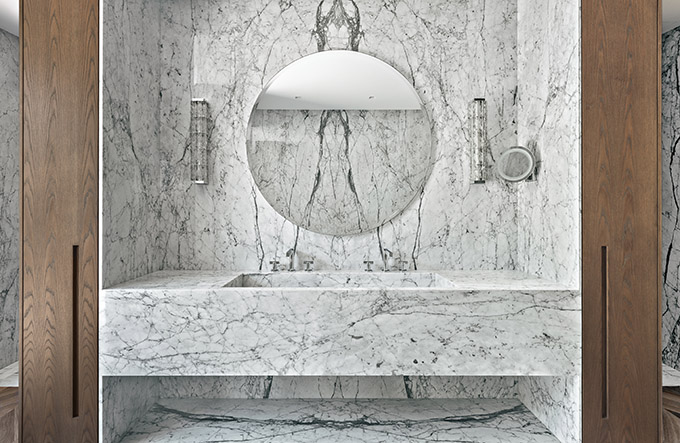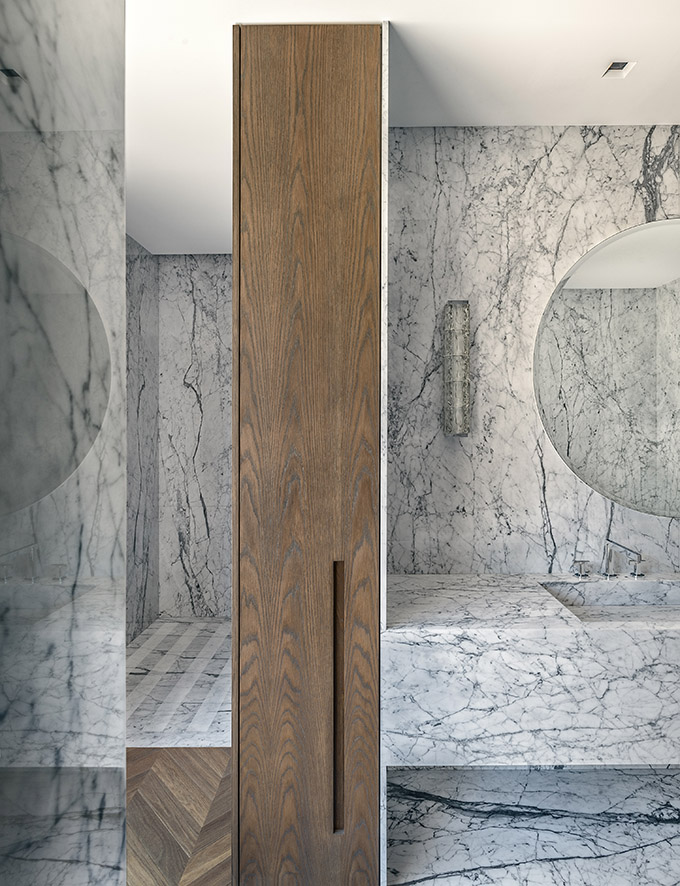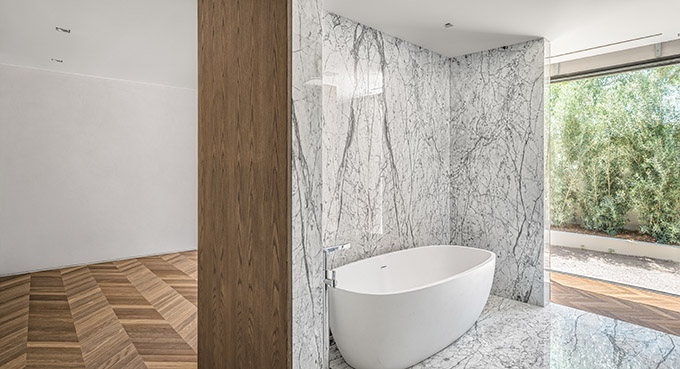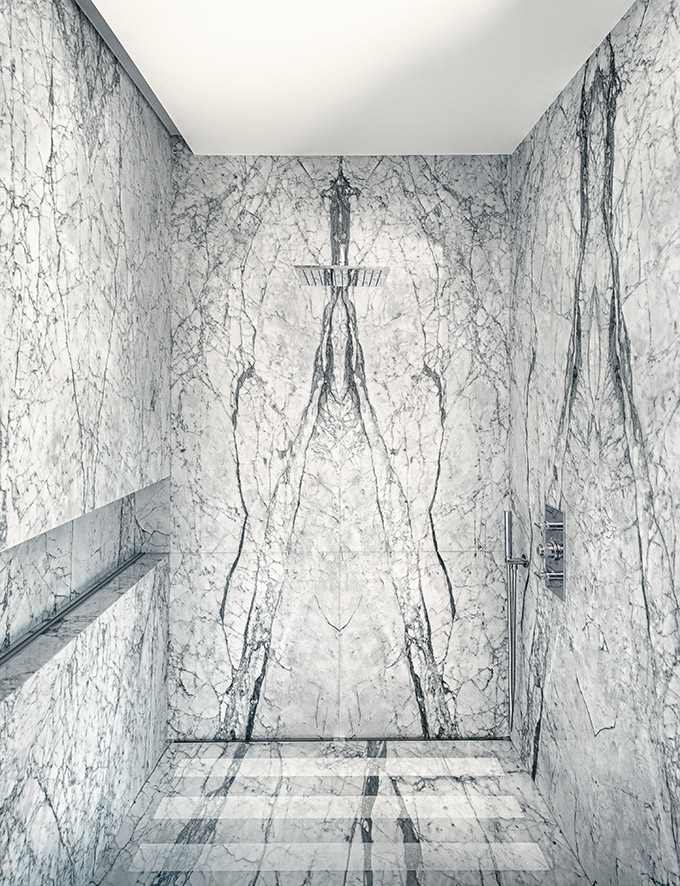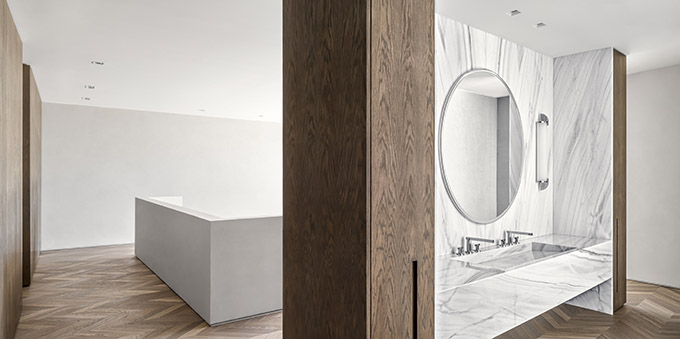 From the architects: Inserted in property with approximately 12 000 square meters and with a total construction area of 700 square meters, this luxurious family house was entirely designed by Portuguese Designer Cristina Jorge de Carvalho and her team.
Reflecting the cool, relaxing lifestyle of the south of Portugal, this exquisite property features generous exterior areas, also designed by Cristina Jorge de Carvalho, with a pool, an extensive deck area close to the main house, and a lounge area with exterior fireplace and privileged access to two beaches.
The architectural project is decisively contemporary, with a clean and rectilinear language. Two volumes characterized the main house: one, coated in stone, references the volumetric pre-existence of past times; the other one, built for this project, overlaps the first and aligns with the sea.
Grand glass planes dematerialize the volumetric mass of the south façade directed at the ocean, establishing and reinforcing the strong connection with the exterior. Extensive terraces accentuate this permeability and offer framings of the surrounding landscape, creating the need for outdoor living.
With a clean and pure language, the project's contemporaneity is underlined by the areas and configuration of the space – which escape the traditional compartmentalization. The resulting spaces are clean and sober, presenting a selection and blend of materials and textures that convey elegance and timelessness.
The materials used in the pavements, common areas and terraces are mainly cement and stone (bateig blue). This same stone was used on the coating of one of the volumes, which lengthens from the exterior to the interior. For this volume, it was decided to create an irregular module of repeated stone pieces that would bring movement and texture to the planes.
The social areas are extensive, wide and flooded with light. This is highlighted by the neutral colour and material palette, where black iron is used as a contrast in key elements, like the stairs, elevator and fireplace.
As a contrast to the coldness of stone and iron – used mainly in social areas – natural oak wood arises in the more private areas, conveying a comfort ambience to the space. Opposing the monolithic sobriety of the wood and cement used on pavements and walls, Italian marbles cover the bathrooms providing a touch of elegance and luxury.
Photography by Francisco Almeida Dias
Find more projects by Cristina Jorge de Carvalho Atelier: www.cjc-interiordesign.com