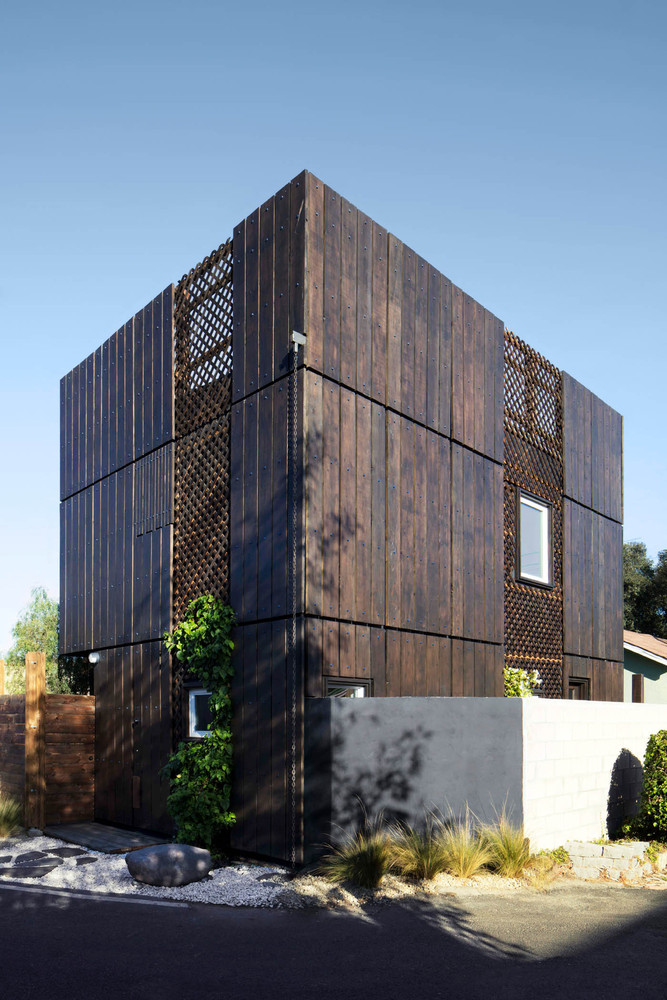 This eye-catching house located in Culver City (USA) uses the best of it's square lot, with the design coming from promising young architect Samantha Mink.
The tiny location size and peculiar alignment in addition to a small budget provided by the client have made this project not such an easy task. Architect Samantha Mink built the design on a box like shape, creating an eye catching architecture design for the street itself.
Discover more of the project after the jump: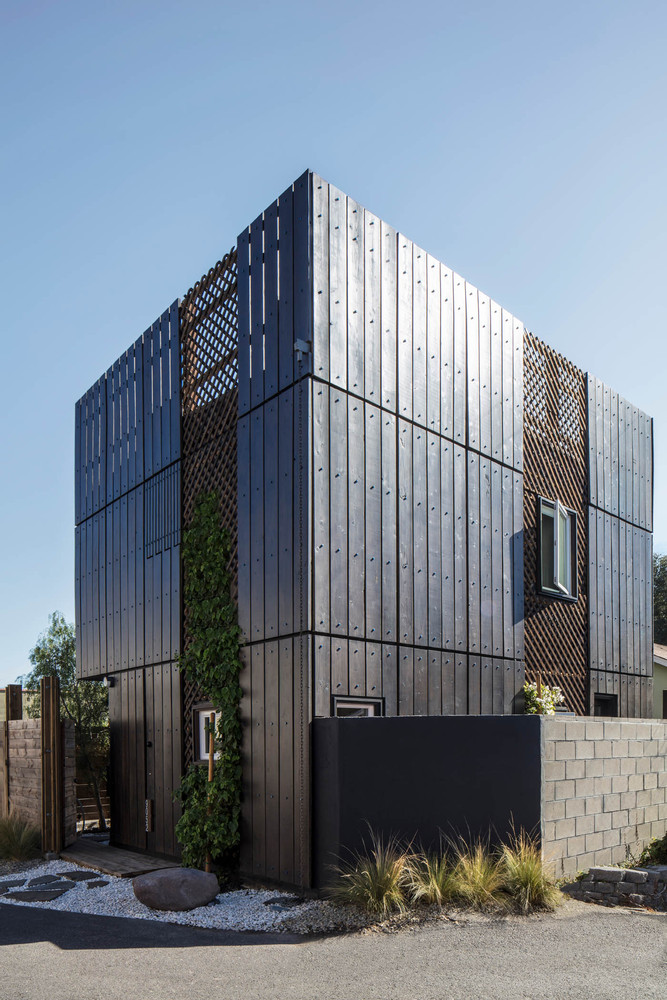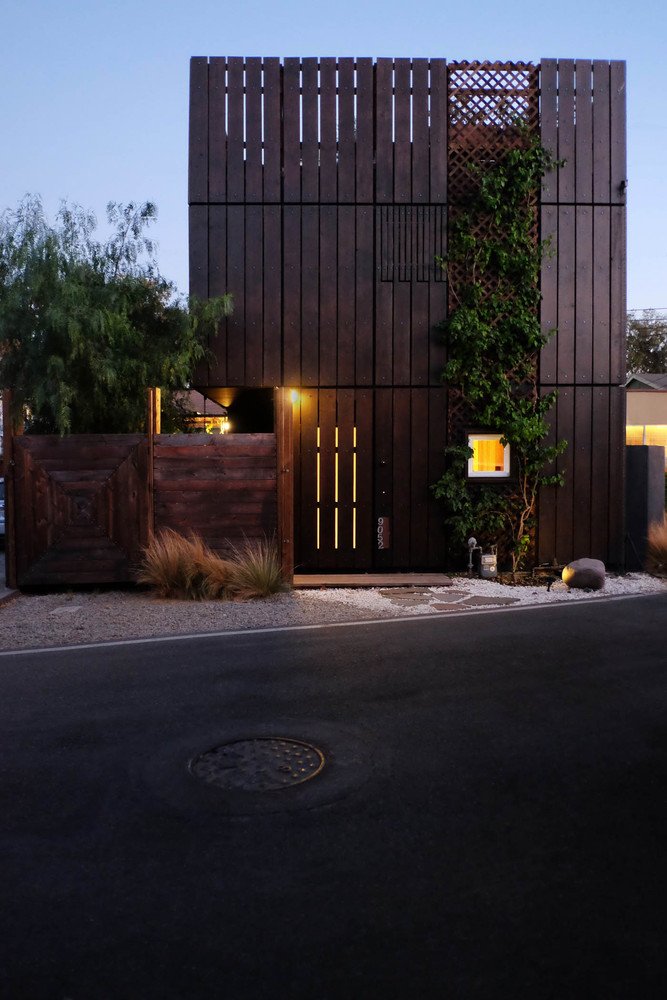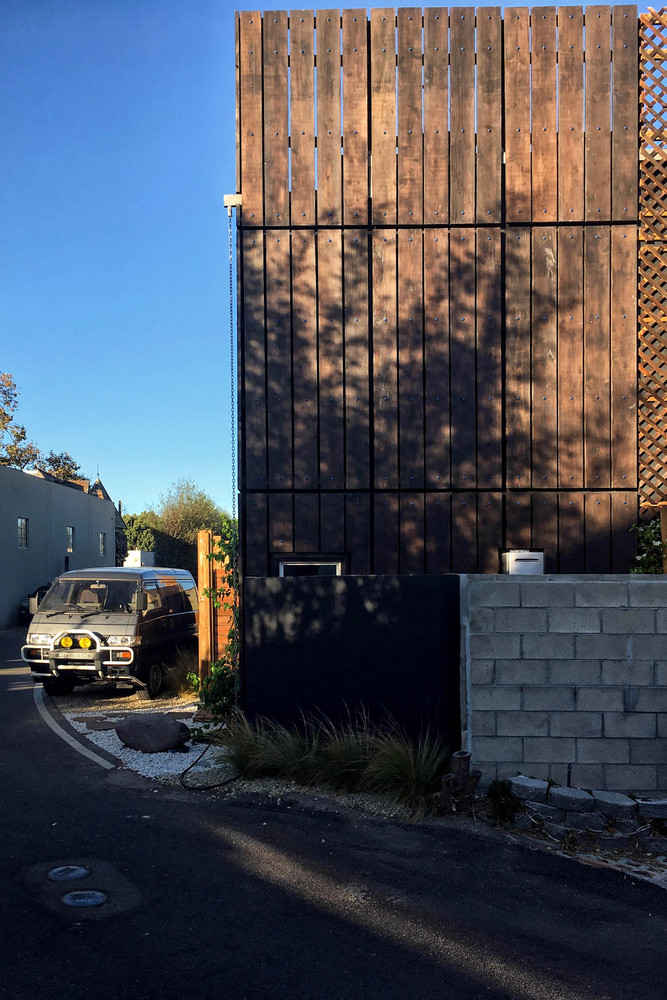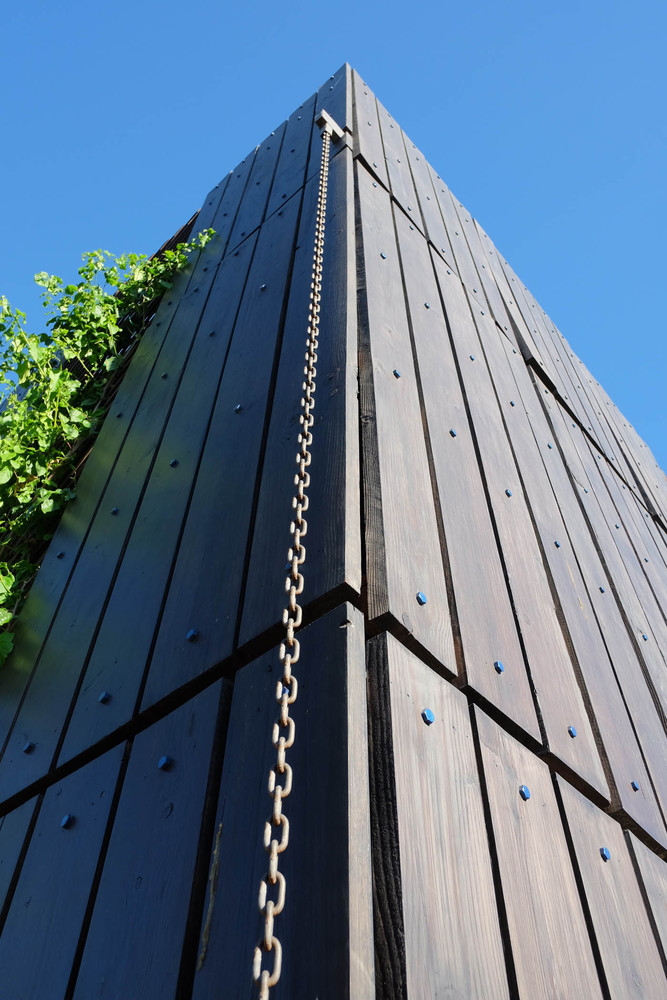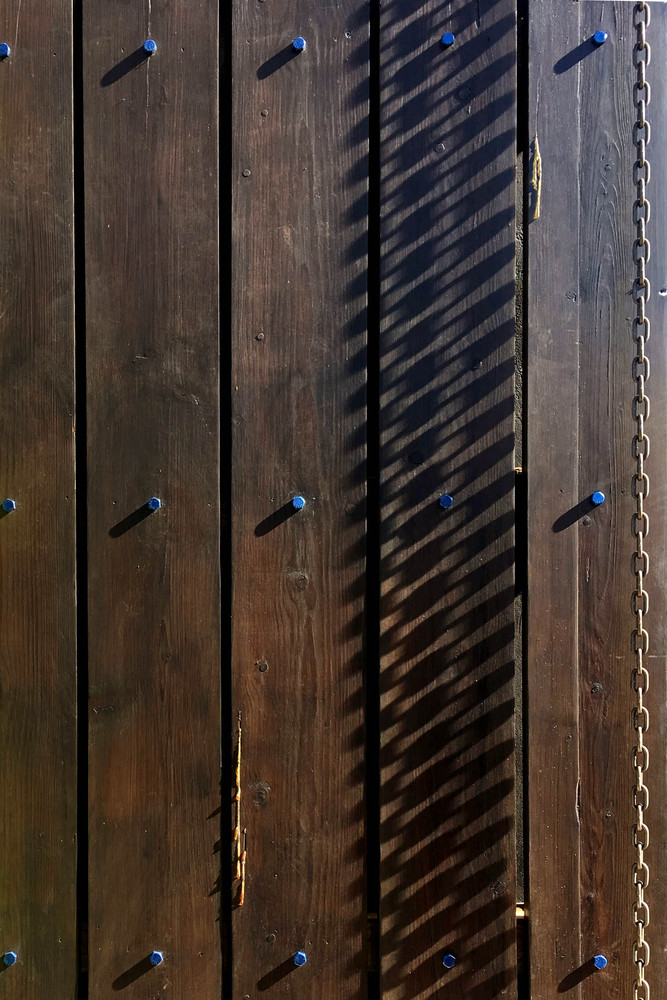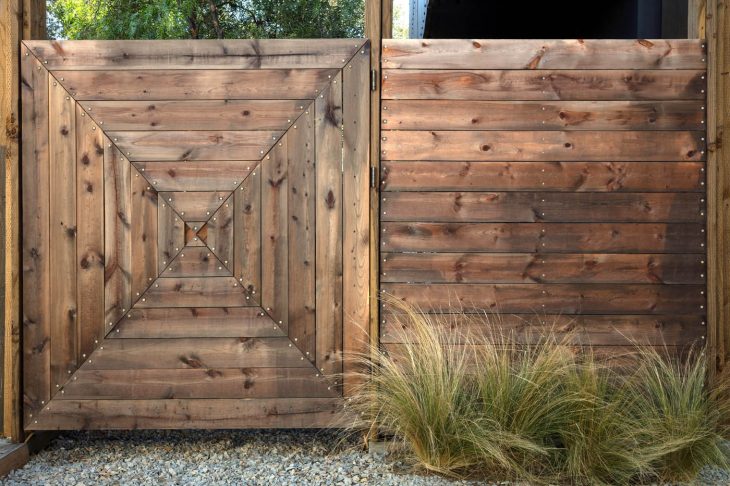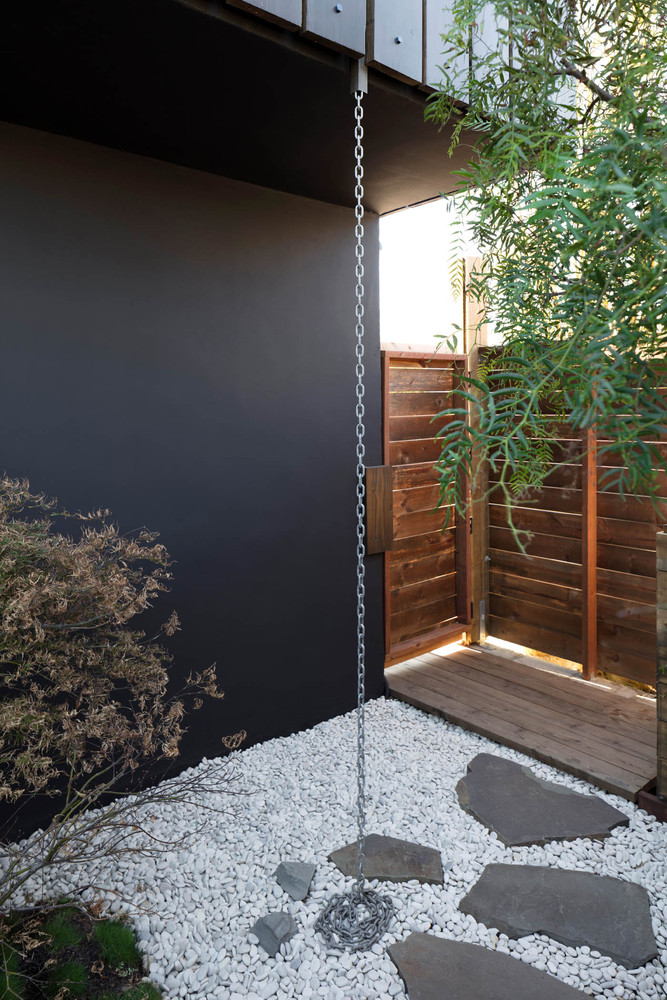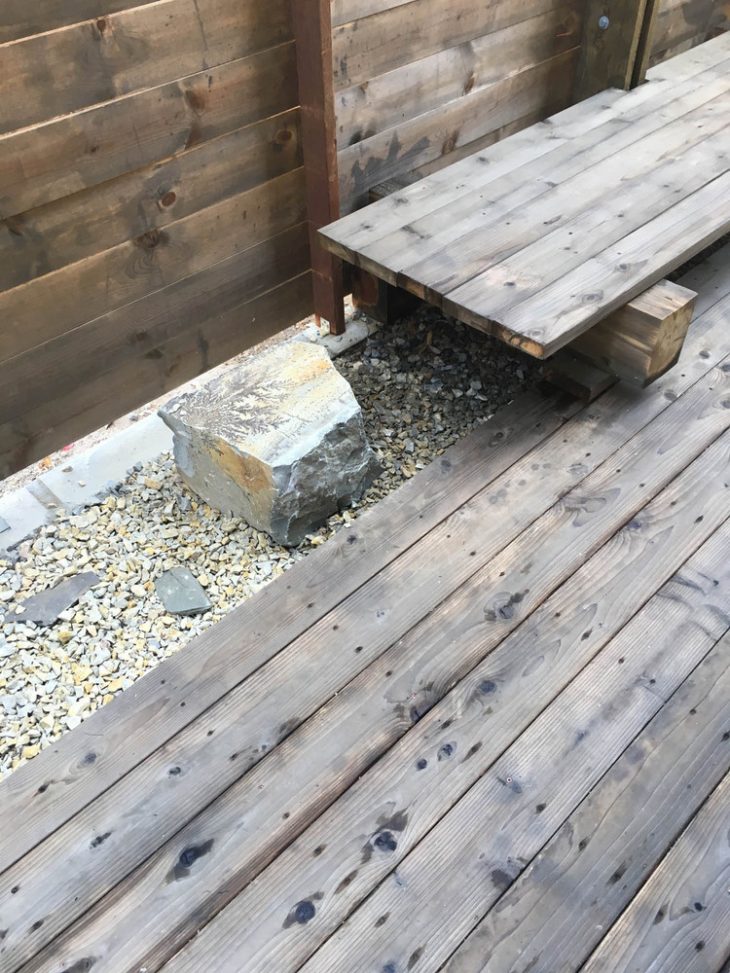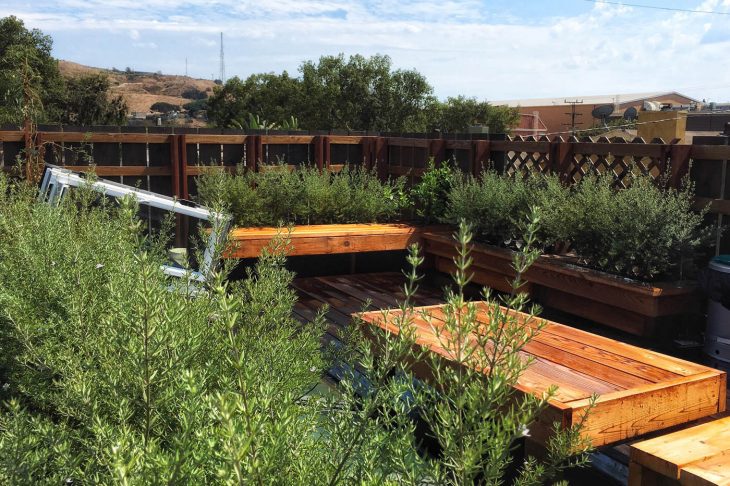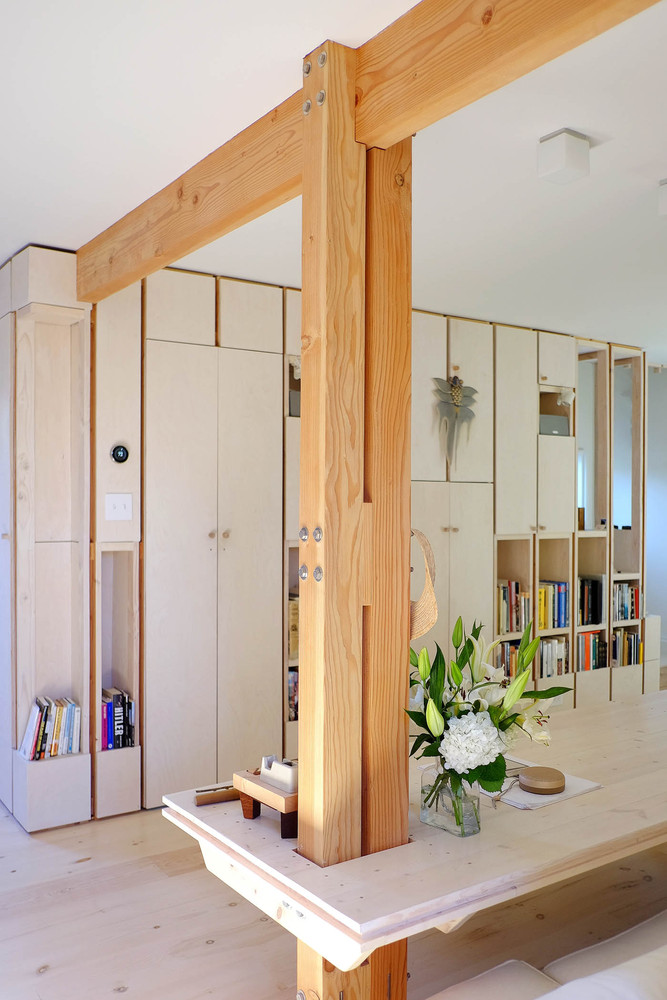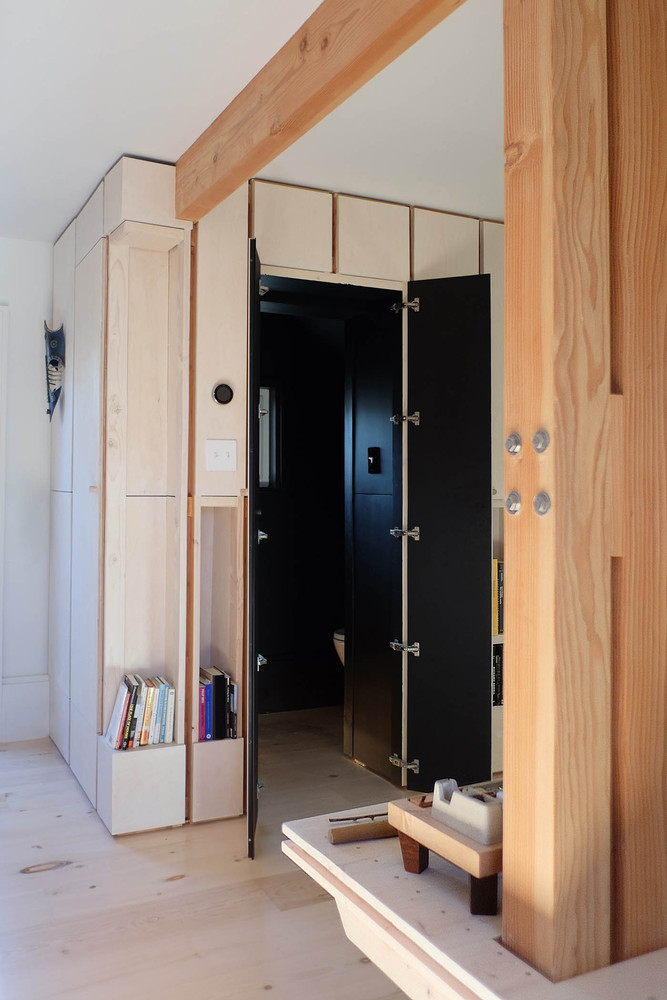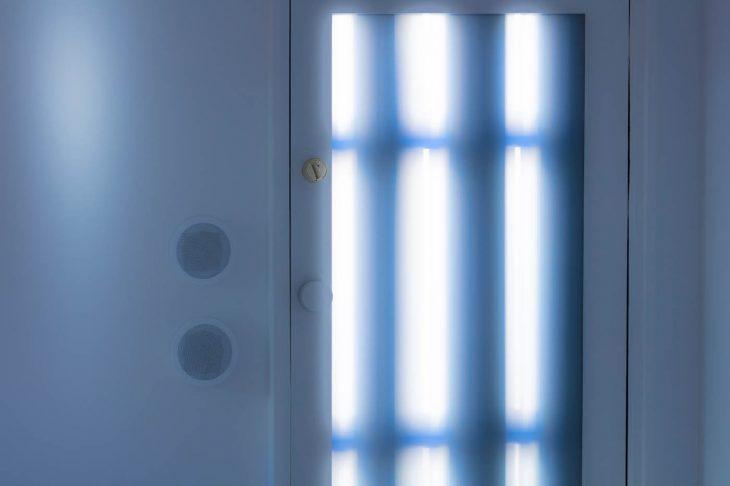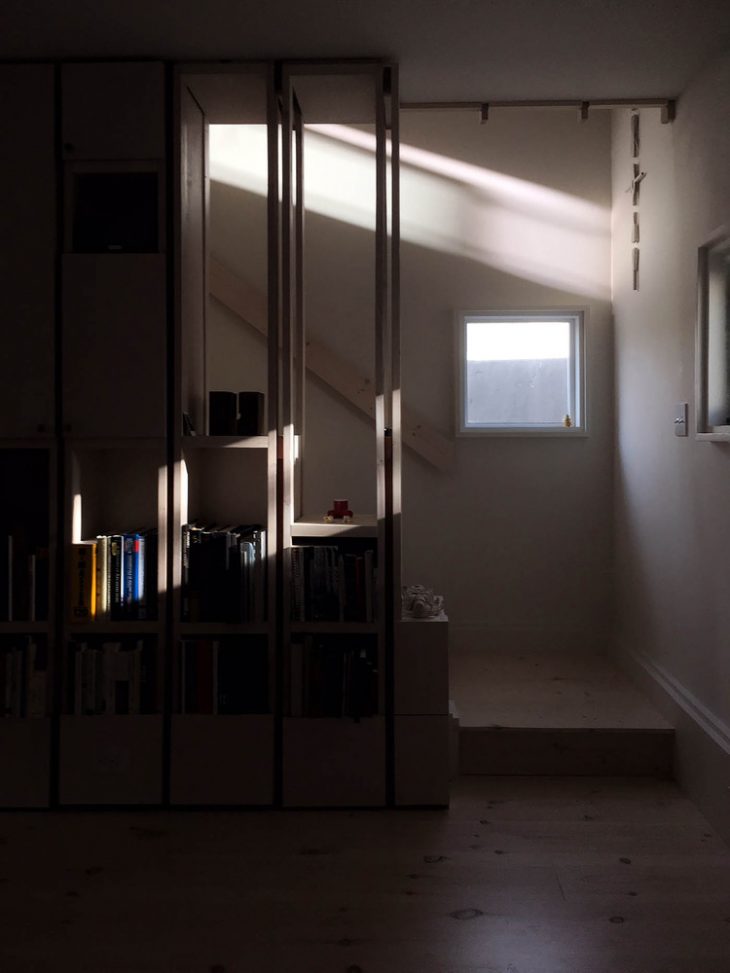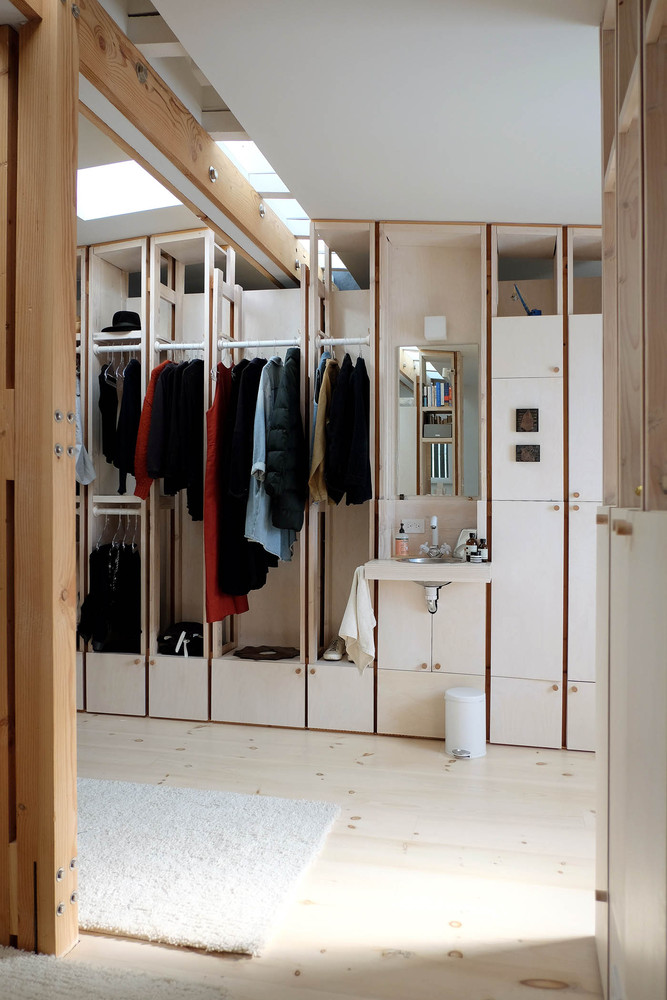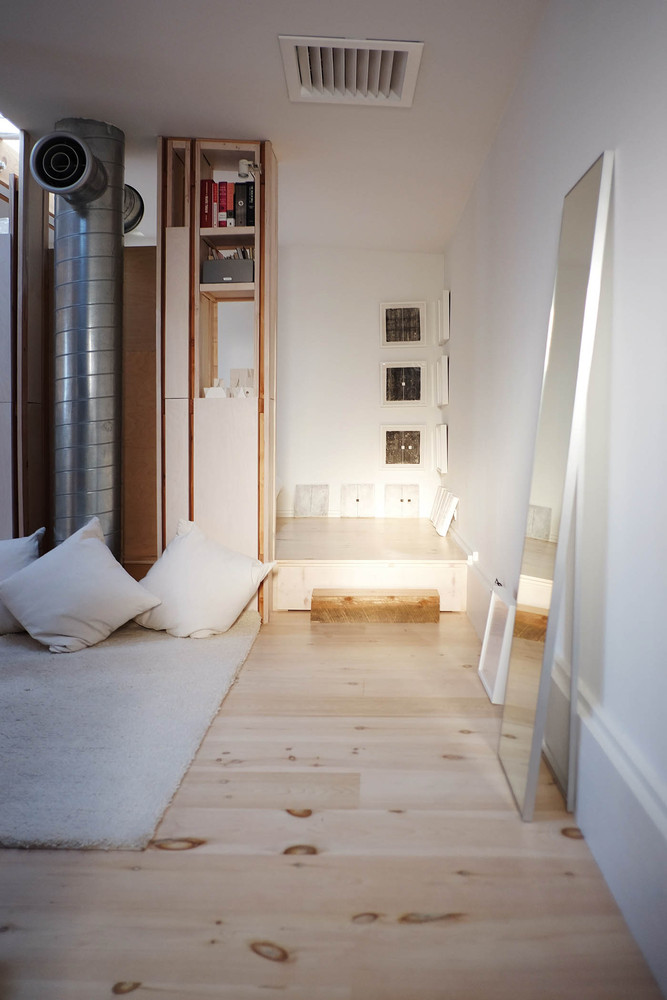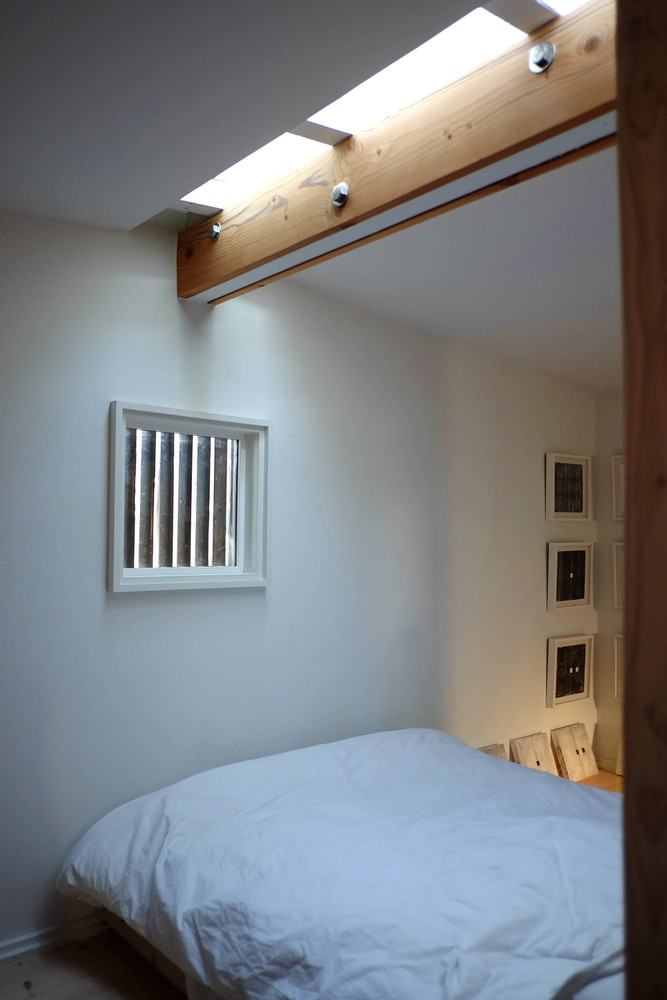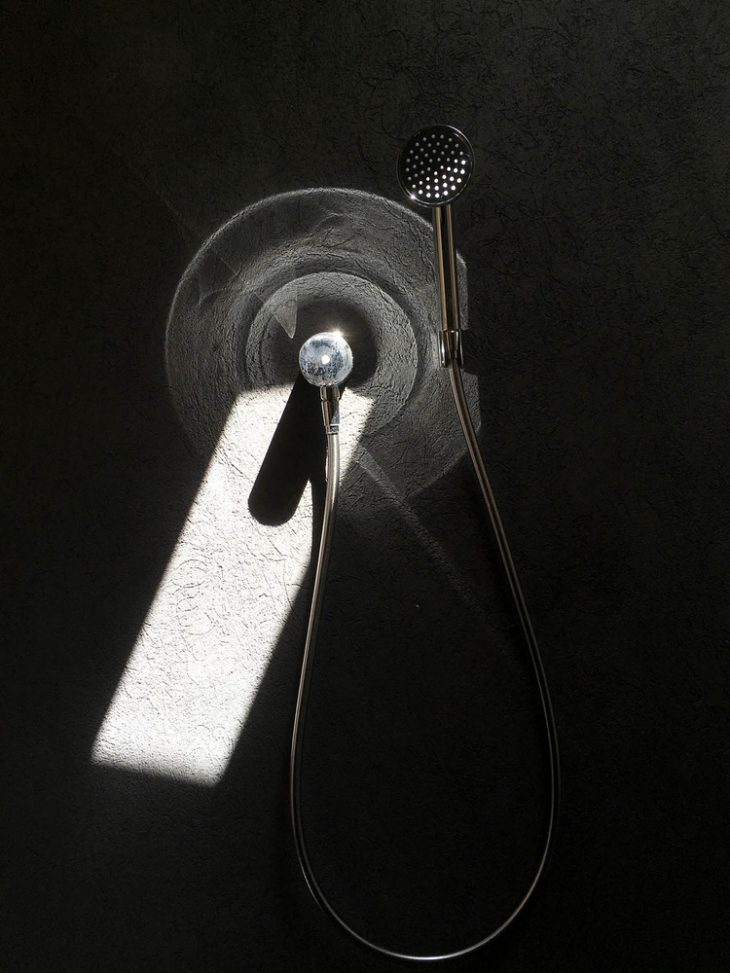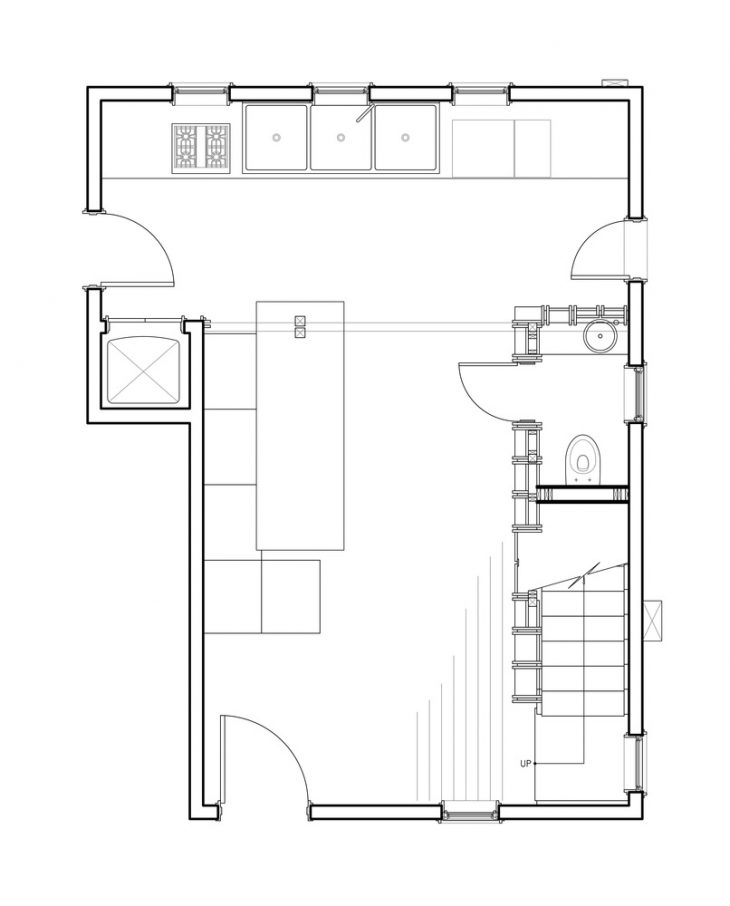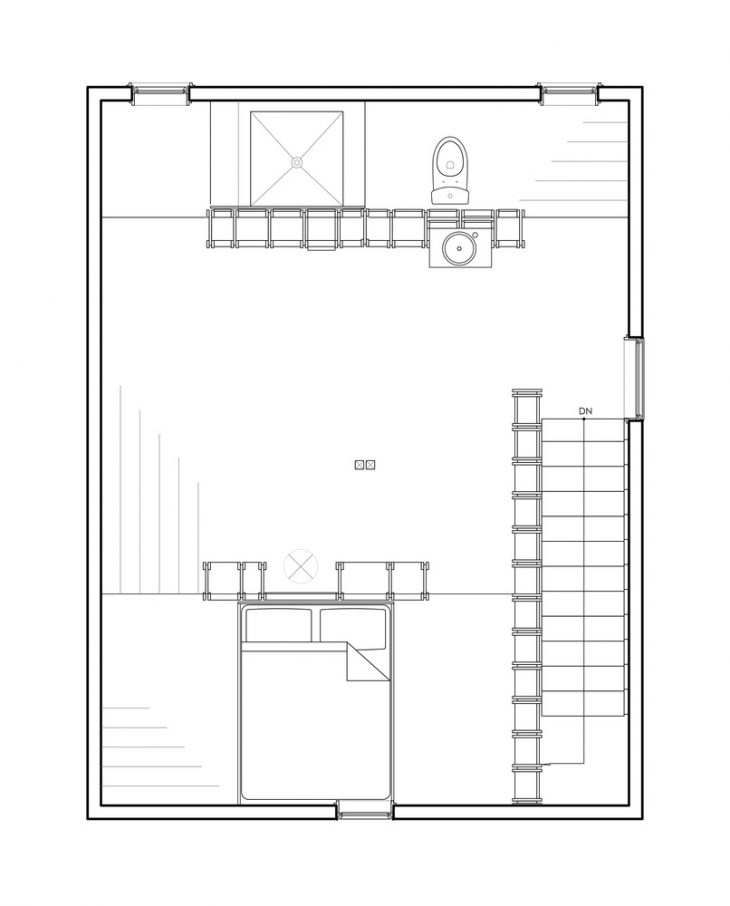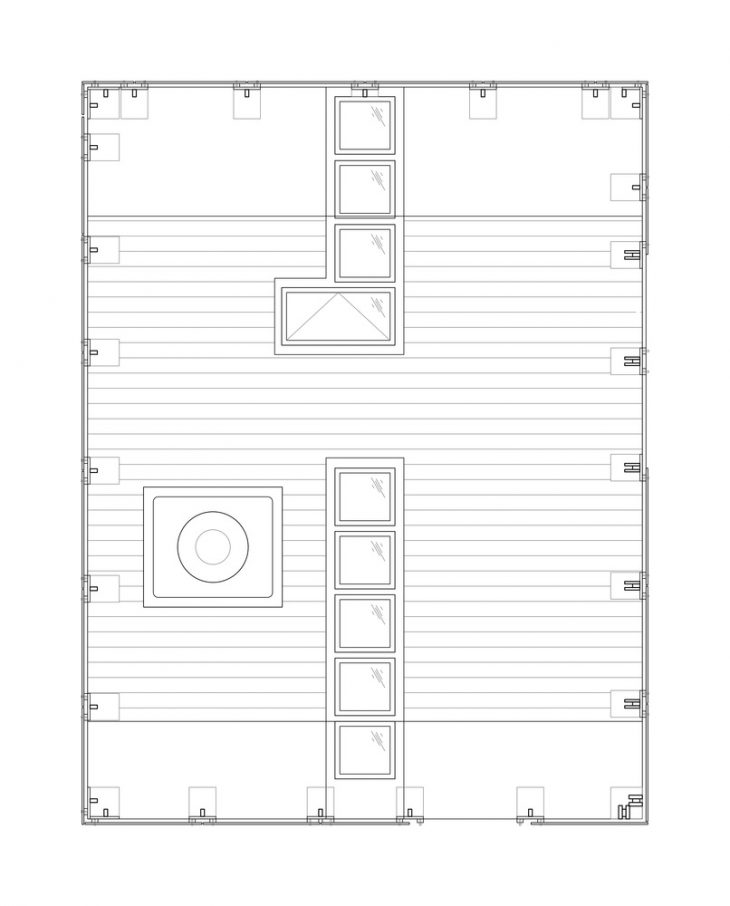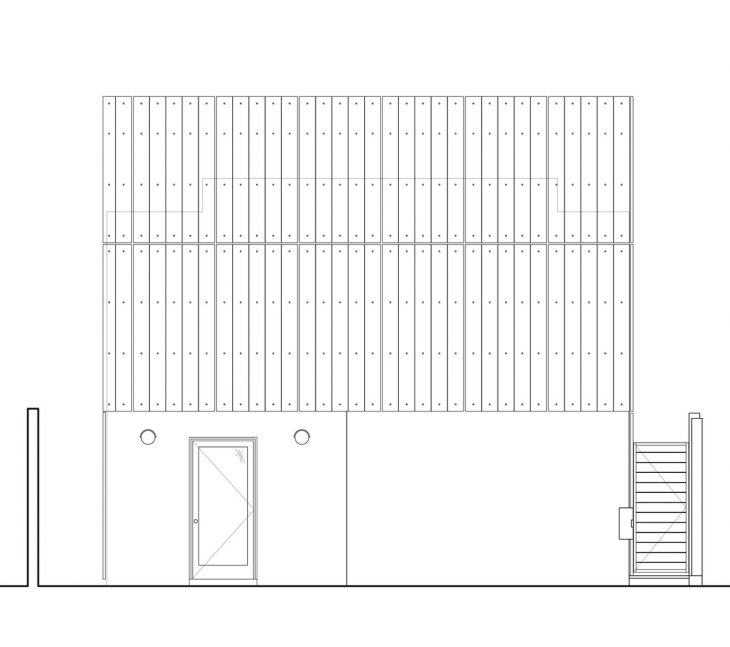 The architect reshaped the existing construction by covering the exterior with dark wooden panels, in addition to creating a contemporary yet minimal garden surrounding around the house. Mink and her team planted greenery contemplating the house itself. This Culver City family home project was completed in 2016.
While the footprint and square footage had to remain the same due to planning restrictions, all doors were reconfigured, including moving the main entry door off the street, introducing a more indirect approach through a new garden. The windows were recomposed to control and focus the admittance of light, by standardizing and shrinking all apertures, while slicing open the roof for new skylights. These simple moves create a clear contrast between the more articulated moments of light and the broad, sweeping light pouring in from above. All interior walls were removed to open the space, allowing for new exposed wood beams and columns and 'thickened partitions' of functional wood cabinetry. The assemblage of the millwork was made such that it could be constructed by myself and on site with standard lumber and a chop saw. – from Architect Samantha Mink
Designed by Architects Samantha Mink – samanthamink.com
Location Culver City, United States
Scope: 850.0 ft2
All Photos by Chad Slattery, Samantha Mink
Manufacturers Kohler, Leucos