Architecture for London expanded and refurbished a Muswell Hill Edwardian terrace to provide a pleasant, low-energy home. The house's original construction was discovered, and its modest beauty was recognized. As the residence of Ben Ridley, Director at Architecture for London, this project intends to serve as a model for the sustainable renovation of a typical terraced home in London on a limited budget. Both embodied energy and energy in use have been thoroughly examined. A back expansion and a loft conversion are among the new features.
The house features timber construction, triple glazing, a continuous airtight layer, and insulation to the whole building envelope. The triple-glazing, and enhancing airtightness significantly cut energy consumption. Externally at the side and back, and inside at the front, the walls were insulated with wood fiber. The original Edwardian facade has been retained thanks to internal insulation at the front.
To prevent the use of energy-intensive steel box frames, masonry nib walls were kept on the bottom level. Instead of cement-based goods, natural materials such as stone, wood, and lime plaster were used throughout.
The back expansion was constructed of highly insulated 172mm SIPS, and all existing building parts met or exceeded the Passivhaus standard U-value of 0.15.
In conversation with Editor Igor Cvoro, Architecture for London describes their design approach and how changing today's architecture to low energy standards is a long road ahead.
How would you describe your firm's designs?
Architecture for London is a team of architects and designers dedicated to the creation of sustainable buildings and places. We find solutions to the critical questions facing the city today: how can we build net-zero carbon housing in London, what makes our workplaces fit for the 21st century, and how should we reinvigorate our public spaces so that they engage and excite?
Tell us about your design process?
We take pride in a tailored and personal approach. We listen to our clients, seek elegant answers to their questions and add unexpected value through creative design. The success of each project is driven by a precise budget, program, and quality management, resulting in a smooth and reliable process from initial concept to completion.
Could you briefly introduce the concept behind the Low Energy House project?
An Edwardian terrace in Muswell Hill, London, was extended and refurbished to create a comfortable, low-energy house. The original structure of the house was revealed, its modest beauty celebrated.
In what way was the client involved in the design process and how much freedom did you get while shaping the project?
The project is the home of our director Ben Ridley. This allows the project to explore, test and prove approaches that can be carried out in our future projects. A case study home for the current day.
Sustainability wise, what are the main features of the design?
Energy requirements are reduced dramatically by insulating, triple-glazing, and improving airtightness. Masonry nib walls were retained on the ground floor to avoid energy-intensive steel box frames. Natural materials including stone, timber, and lime plaster were used throughout rather than cement-based products.
So, what are some of the most important elements of sustainable architecture?
The most important elements are airtightness and insulation. Historically in British homes, the primary heat sources were coal, wood, and later gas fires. The cost of fuel was low, and there was little concern about pollution or climate change.
Consequently, airtightness levels were low and significant amounts of heat were lost through cracks in structures and around windows. Now we have central heating systems, and we expect to be warm throughout the year regardless of what we wear. The energy use of our aging housing stock has therefore increased substantially. Even current UK Building Regulations for residential projects are still fairly lenient in terms of airtightness requirements. They allow significant levels of air movement through the building fabric.
What are some of the key selling points on sustainability that you use with your clients?
The benefits include reduced energy bills and stable temperatures. No longer do occupants feel drafts from leaky windows or gaps in floors. The resulting thermal comfort makes the house a more enjoyable place to be.
How do you feel sustainability is progressing in the market and among professionals?
Whilst many of our projects are for individual homes, we are keen to collaborate and share our knowledge with other practices working on larger retrofit schemes to multiply the impact we can have.
Which of your projects do you consider exemplary of sustainable high-performance design?
Low Energy House is a clear case study home for future homes across the UK.
What is your ultimate goal when it comes to your work?
Our aim is to improve people's lives by reimagining the places where we live and work. Environmental impact is a key consideration in our work. We take a research-based, fabric-first approach to sustainability that carefully considers the embodied energy of materials and the energy performance of our buildings in use.
What projects are you currently working on, and could you give us a sneak preview of your upcoming projects?
Muswell Hill House: The project is designed to achieve Passivhaus certification with very high insulation levels, airtight construction, triple glazing throughout, and mechanical ventilation. The house will be timber-framed with engineered timber I-joists. This construction approach minimizes thermal bridging and embodied energy in the structure.
How do you and the Architecture for London team see the next decades in the UK's architecture and building market?
The UK's existing housing stock presents a significant issue in achieving the UK's net-zero carbon target by 2050, which aims to limit global heating to 1.5 degrees. The buildings we refurbish now will not likely be refurbished again before 2050, so they must now achieve net-zero standards. Each project that we work on is therefore critical.
Low Energy House
Architecture for London
Location: 1 Halliwick Road, London, N10 1AA
Construction cost: £250,000
Tender date: 01/02/2020
Start on the site date: 01/04/2020
Completion date: 01/10/2021
Gross internal floor area: 190m2
Form of contract and/or procurement: JCT Minor Works
Annual co2 emissions: 4600 kgCO2e
Architects: Architecture for London: architectureforlondon.com
Structural engineer: Architecture for London
Services engineer: Green Building Store
Main contractor: Construction Hub
Photographers: Lorenzo Zandri and Christian Brailey
Originally published in DSCENE Magazine's Anniversary Issue.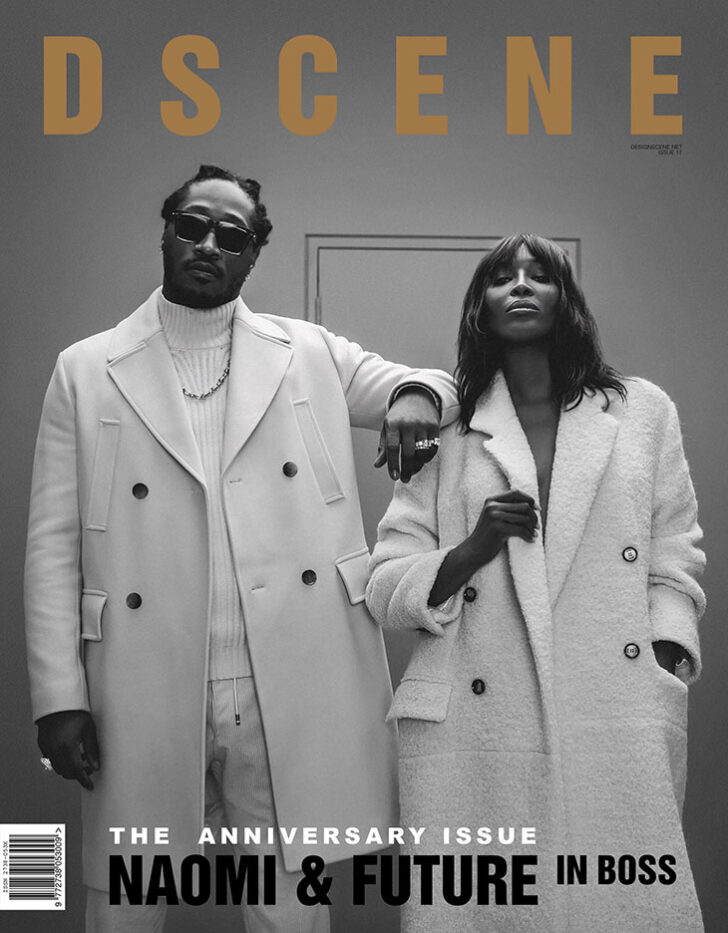 ORDER OUR ANNIVERSARY ISSUE
IN PRINT & DIGITAL