Hufft designed this stunning residence located in Kansas City, that serves aswell as a gallery – merging dramatic relationships between art, landscape and light. Take a look at the complete story after the jump.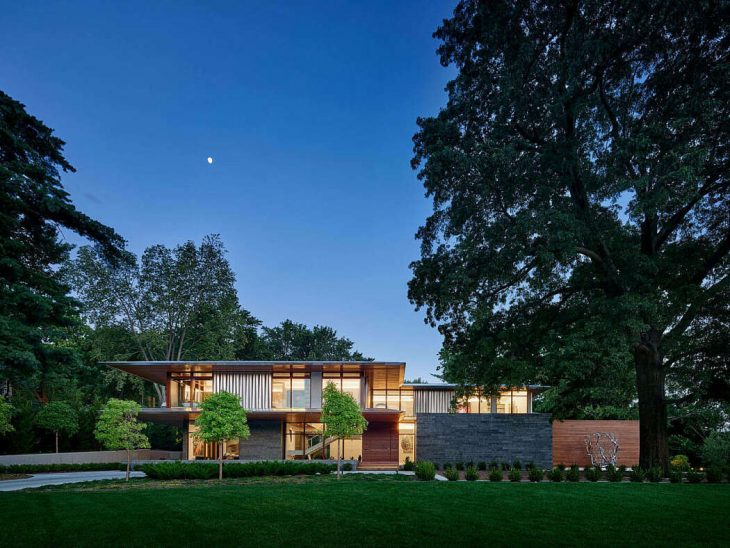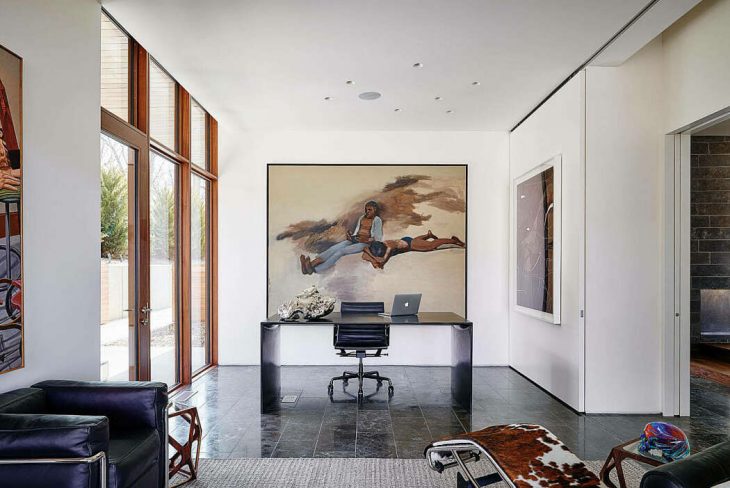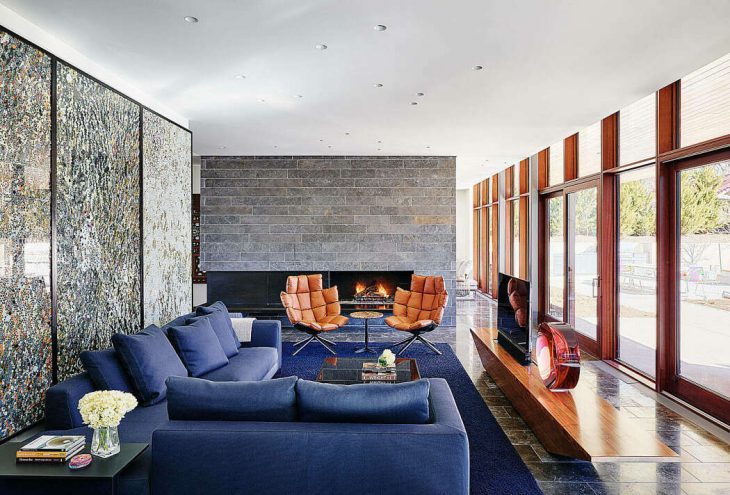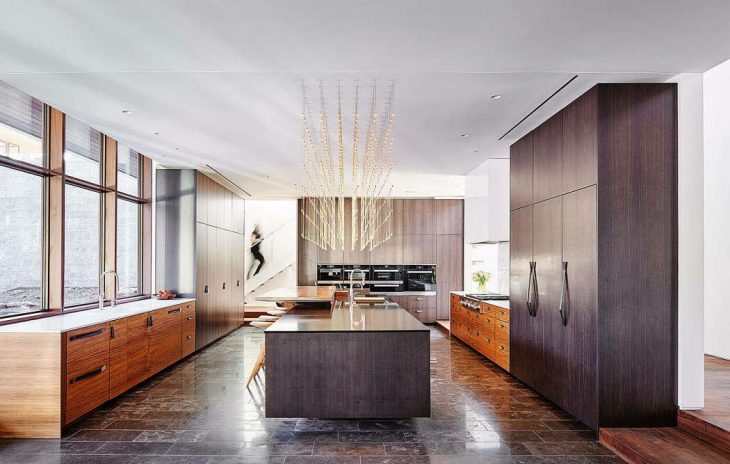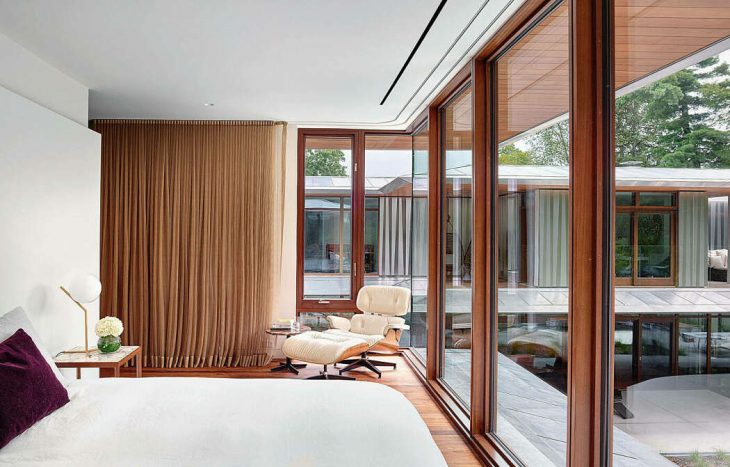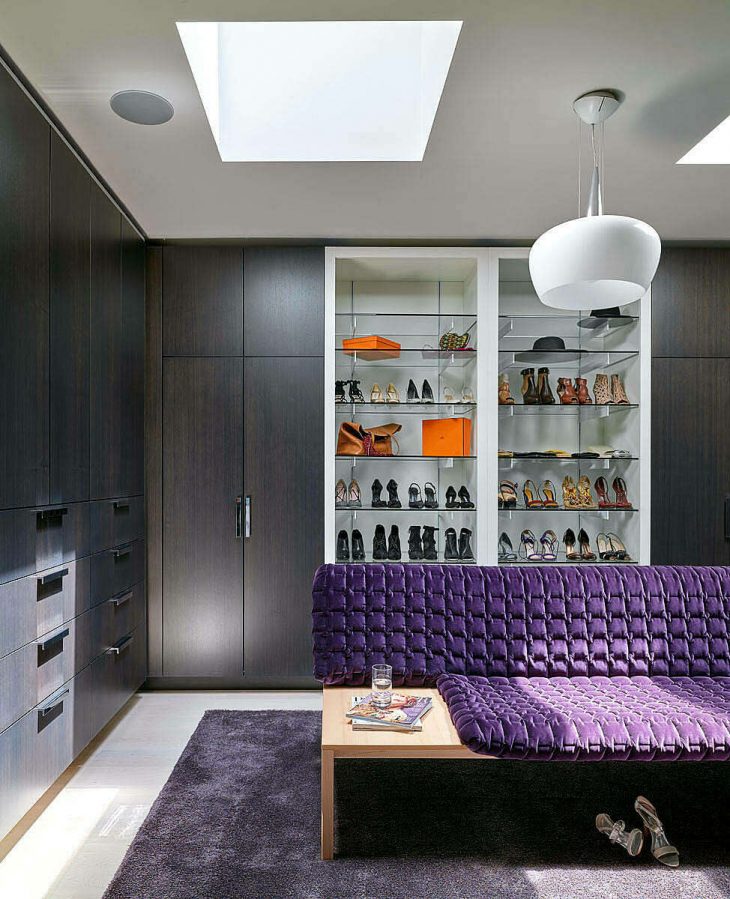 From the architects: The design collective, consisting of designers, fabricators and builders, sought a similar synergy in the project delivery. The team's collaborative approach meant design, build and custom object/casework fabrication could all be provided under one roof.
Multiple three-story atriums (referred to as the home's "arteries" in design) anchor the design concept for the residence. These arteries, giving the project its name, extend from the subterranean gallery level to the living spaces on the two floors above. Art installations are thoughtfully placed along these gallery-like arteries lining the spaces, accented by soft, indirect lighting, creating deliberate moments of pause.
The client's art collection extends outward from the house into landscape spaces. The residence's cantilevering roof edges reinforce this connection, as they reach over floor-to-ceiling glazed walls toward the surrounding vegetation. The knife-edge roof planes delineate the structure's horizontality in a modern expression of residential architecture and also mediate the natural light coming into the home.
Photography by Michael Robinson
Find more projects by Hufft: hufft.com