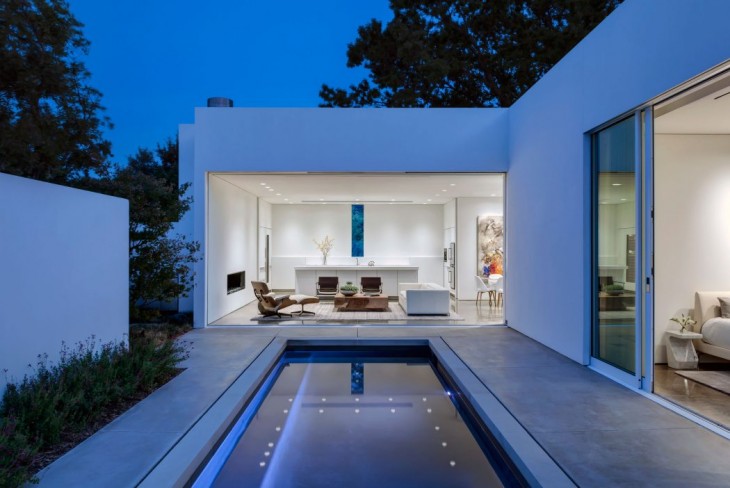 Morrison Dilworth + Walls designed this modern single family residence located in Dallas, Texas, in 2015. The residence focuses on and expands into an intimate urban courtyard. Large glass sliding doors connect the living area with the courtyard offering the inhabitants to fully connect the indoors with the outdoors. Take a look at the complete story below.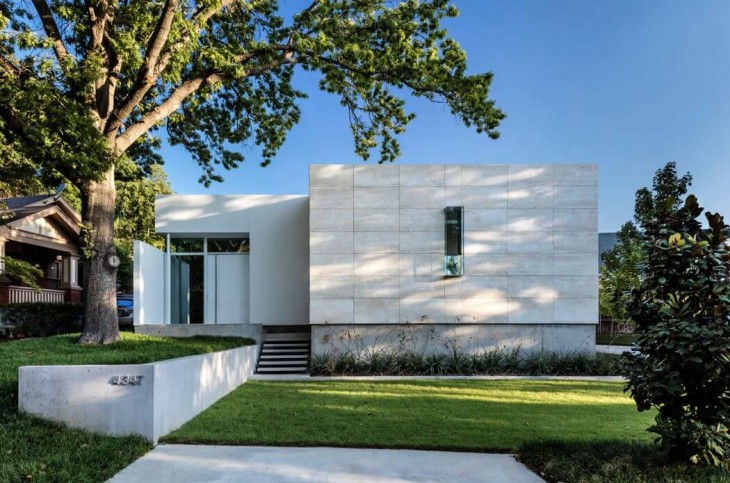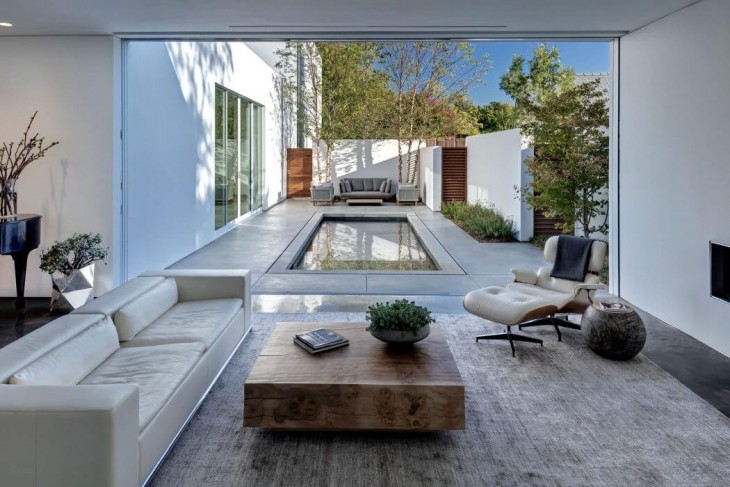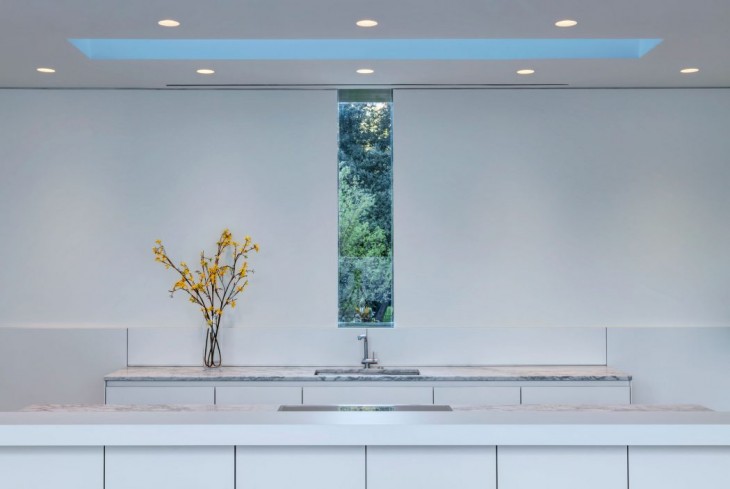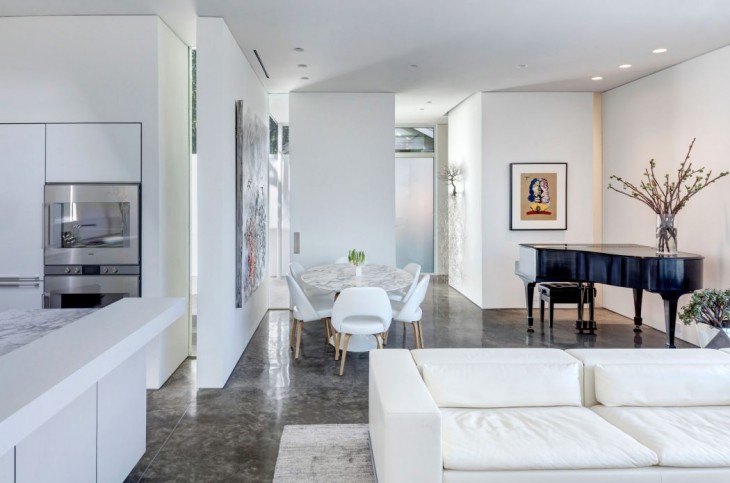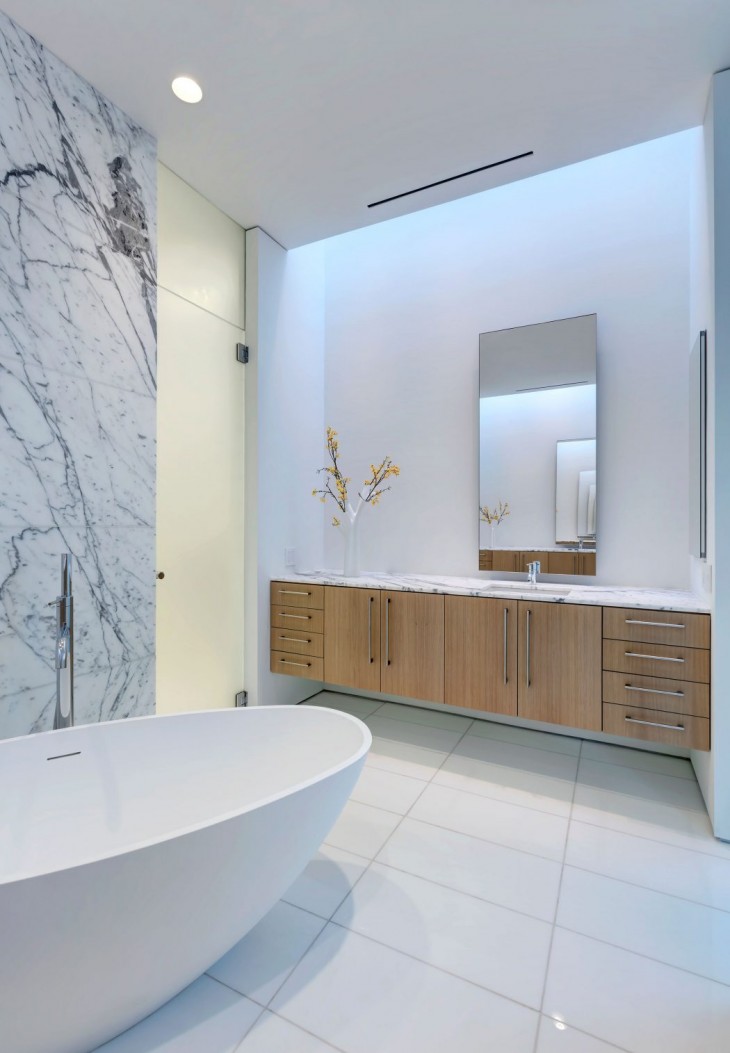 From the architects: Casa di Luce, as christened by its owners is a single-family house located in Dallas and comprising 3,226 air-conditioned square feet on two levels. The house is constructed on an irregularly-shaped 8,075 square-foot site with significant variations in topography.
The size and odd shape of the site as well as the presence of a grand oak tree presented challenges that greatly influenced the design of the house.
The owners' program called for the ability to work from home, entertain friends and associates, and host overnight guests. They also had a preference for courtyard homes due to the inherent indoor-outdoor relationships and the potential expansion of the living and entertaining spaces.
These desires were accommodated by creating a home that focuses on and expands into an intimate urban courtyard. The indoor-outdoor relationship is heightened by the use of very large sliding glass doors that fully retract. With these doors open, the living space and courtyard truly become one.
The principal interior materials consist of concrete floors, painted drywall walls and ceilings and statuary white marble countertops. The exterior is rendered in hard-troweled stucco and a rain screen of Roman travertine.
Photography by Charles Davis Smith – AIA
Find more projects by Morrison Dilworth + Walls: www.mdwstudio.com