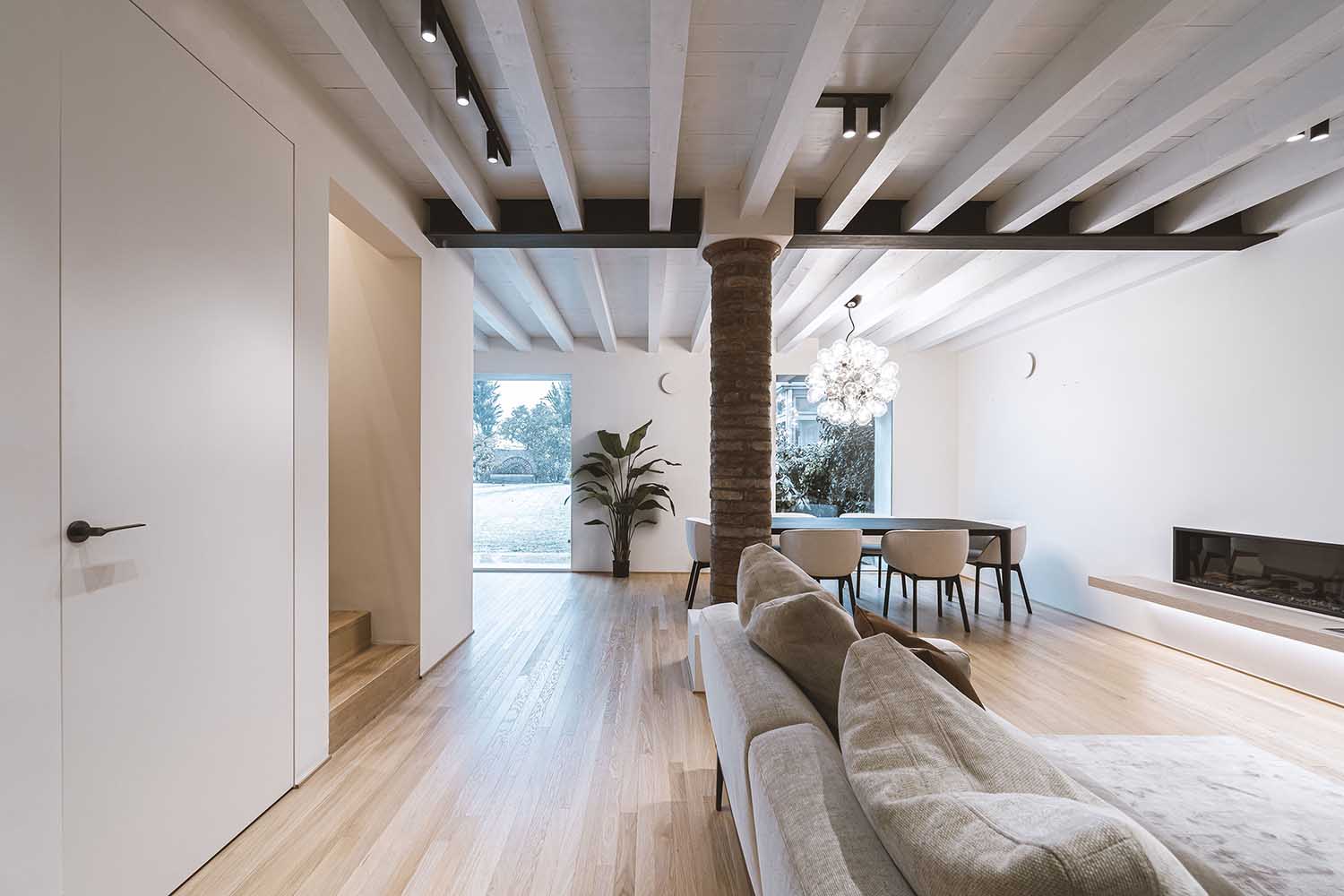 ZDA | Zupelli Design Architecture has recently completed works on "CASA LUBI", the interior project of a rural house in the province of Brescia, Italy. The house is made entirely to measure with the intention of renovating the farmhouse that was the focus of the intervention in a contemporary key, is characterized by luminous, ethereal, harmonic, and faintly "zen" atmospheres. which, especially, entailed a complete refurbishment of every area in accordance with a design concept that balanced the aesthetics of the past, present, and future.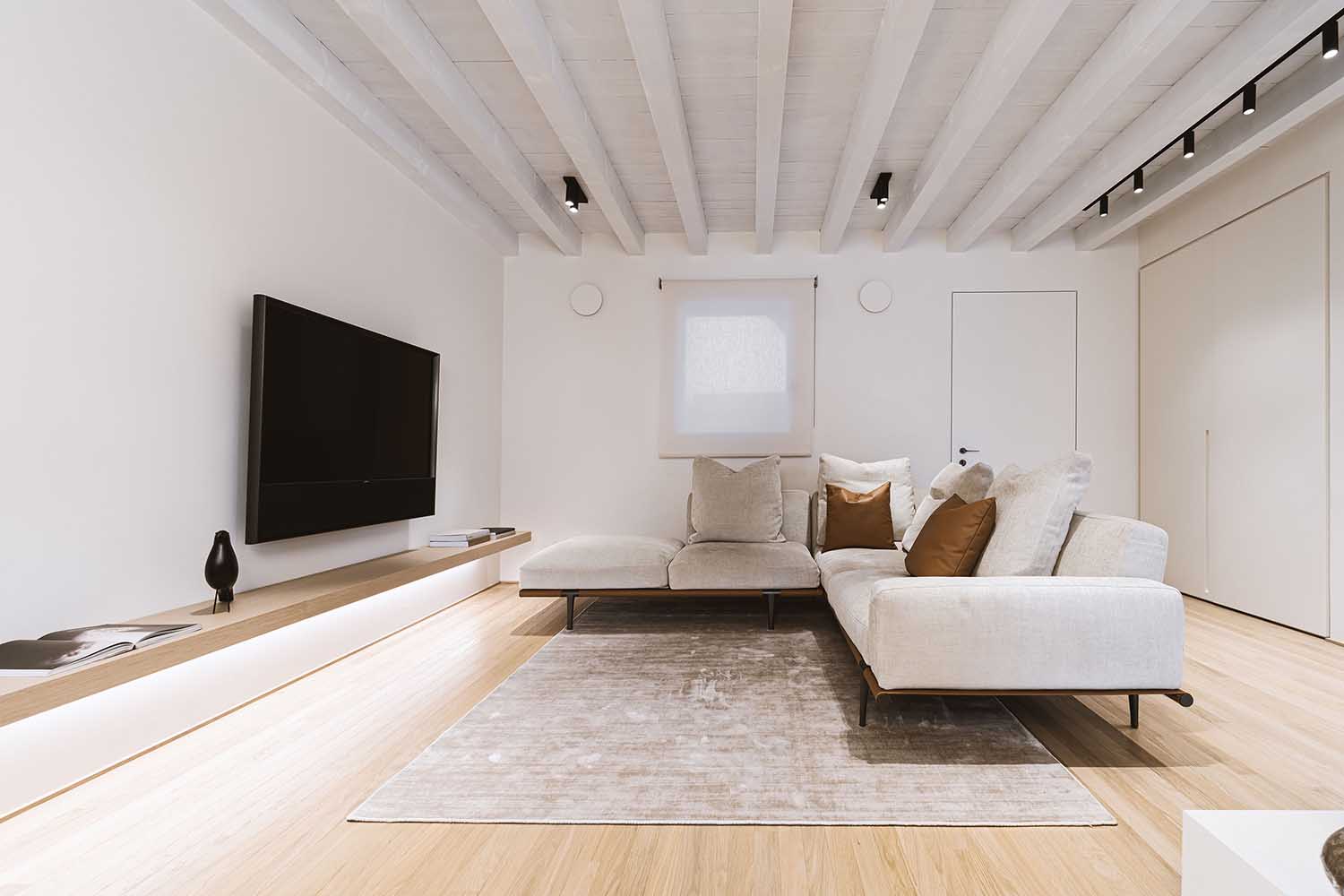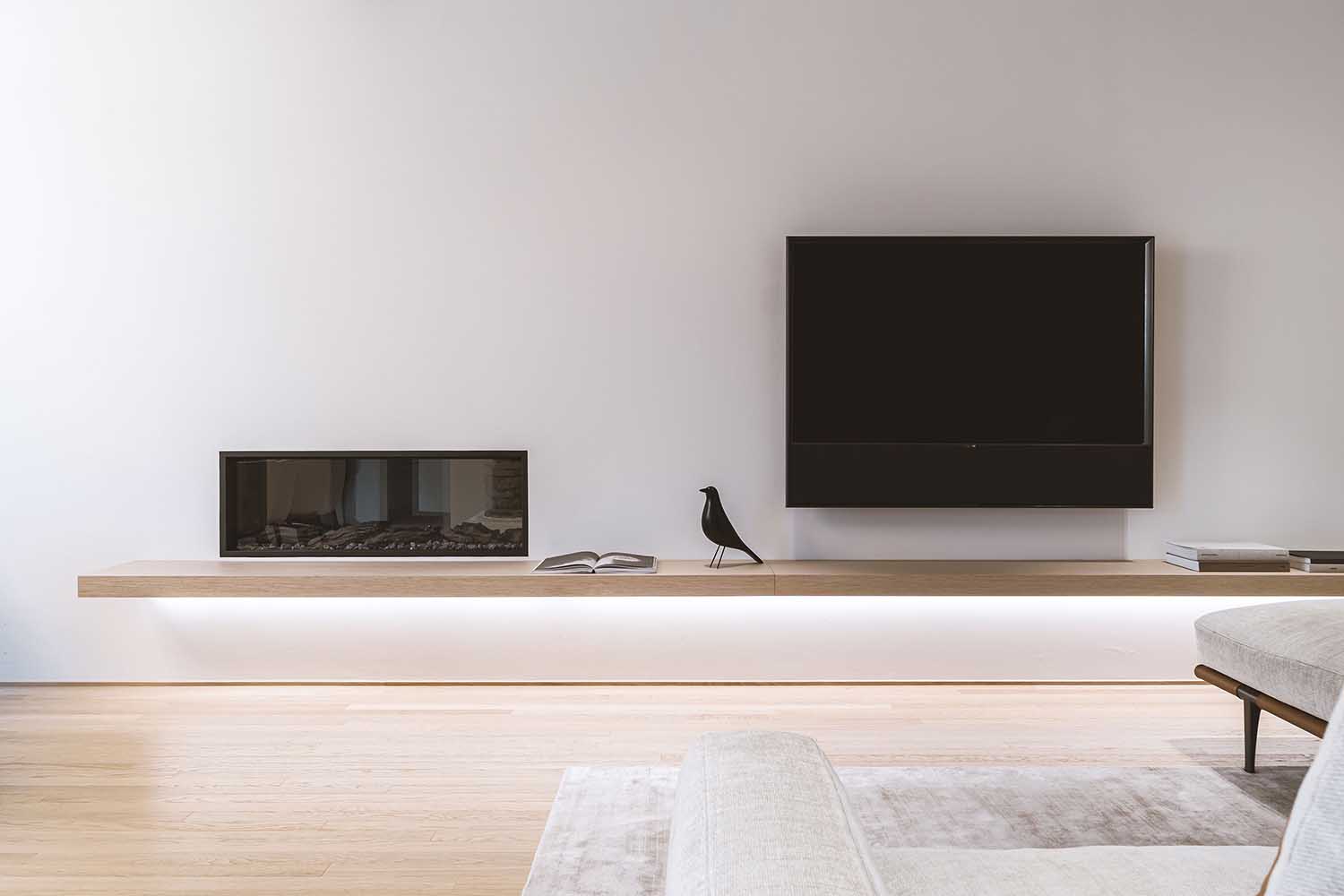 As a result, the ground floor now has the soberly elegant features of an open space that includes the living room and kitchen, where the double-height island stands out to separate the work space from the convivial one, along with three large fixed openings to the garden and a service bathroom. A direct staircase leads to the sleeping area, which has two bedrooms, a bathroom, a laundry room and a master bedroom with walk-in closet and private bathroom.
The choice for the staircase and floors was parquet, with architectural concrete used in place of the bathrooms and walls. The flush doors were made to order, and the lighting highlights and alternates iconic pieces with architectural elements. Lacquered wood furniture, Corian bathroom countertops, and Dekton kitchen countertops and backs round out the list of the materials used.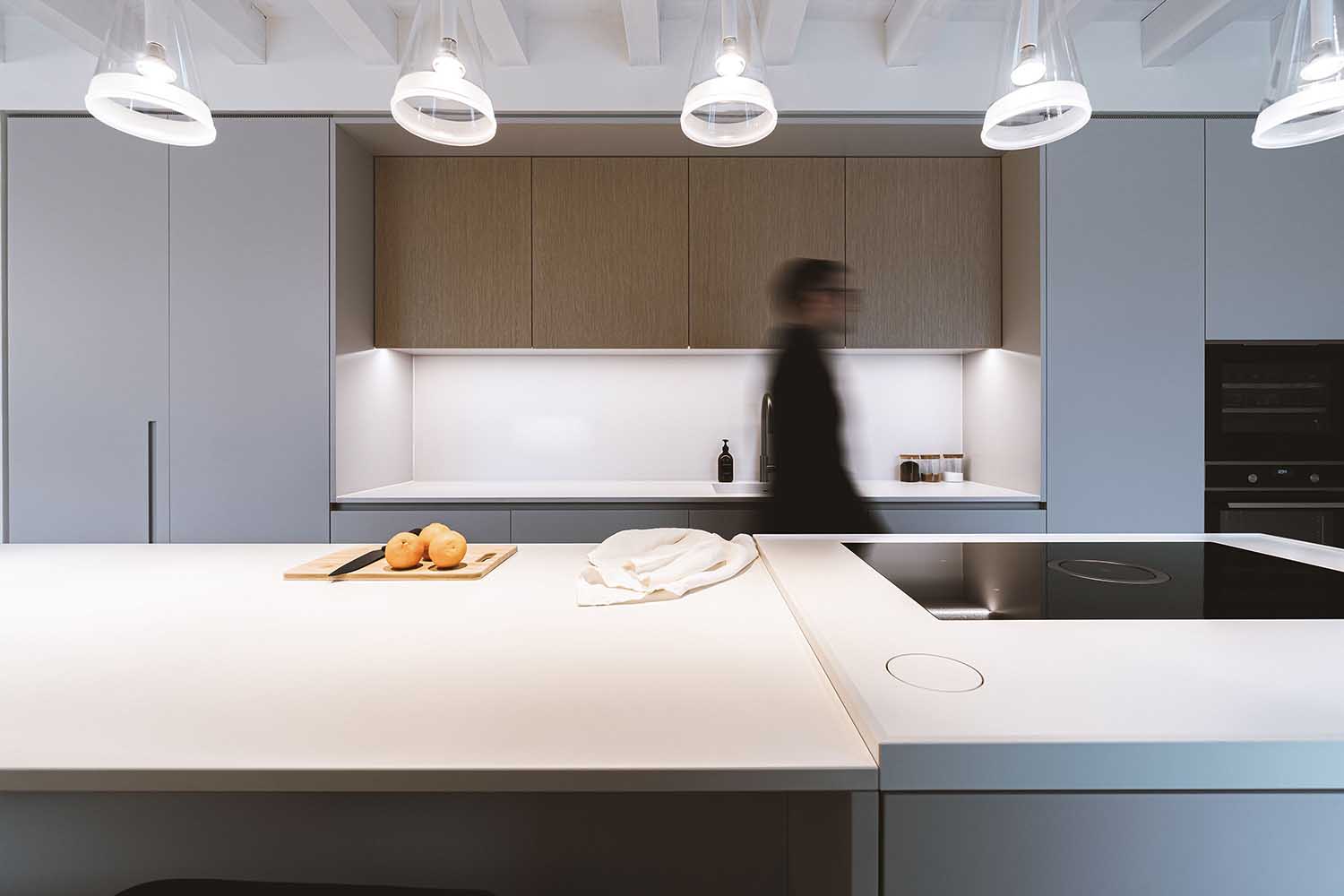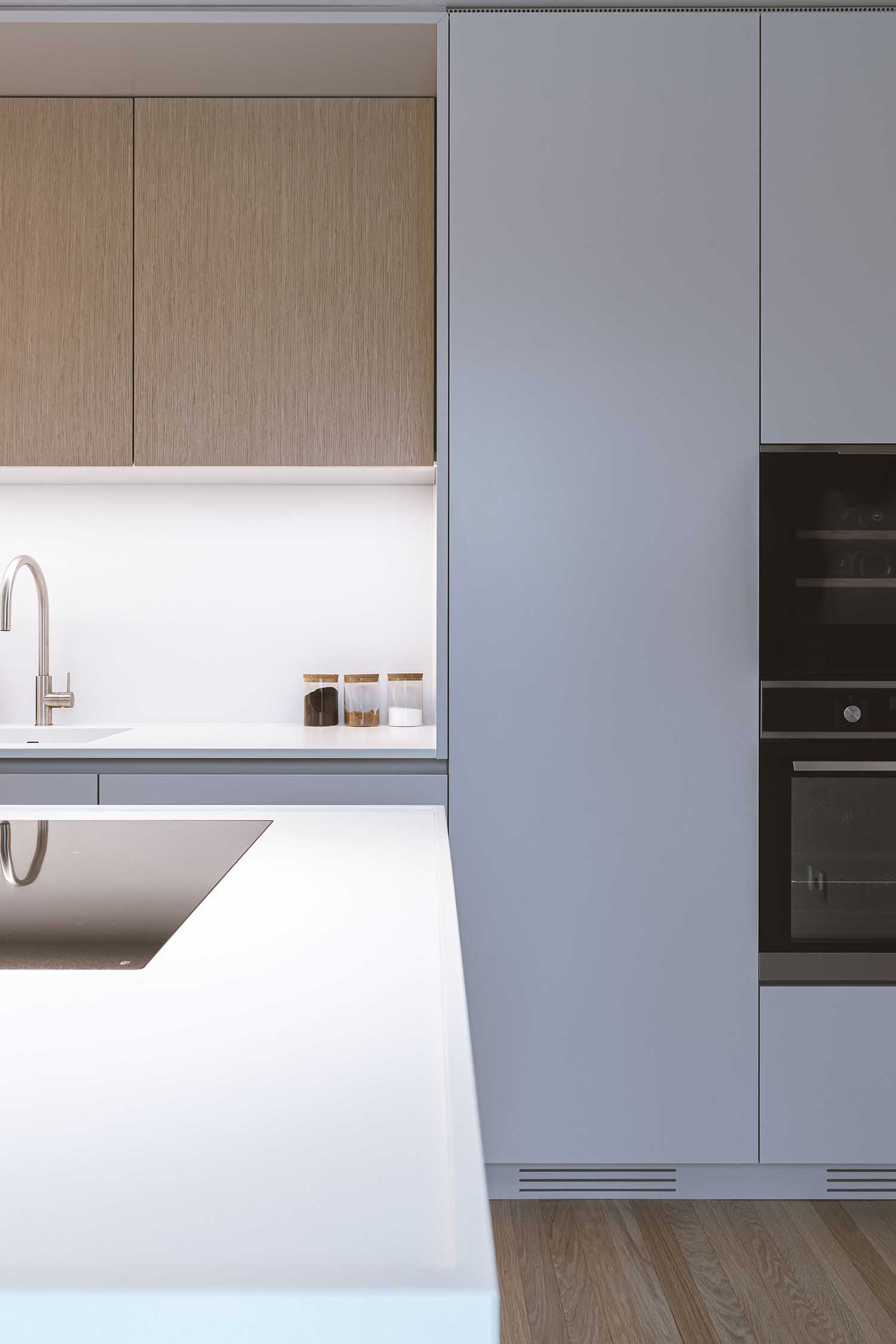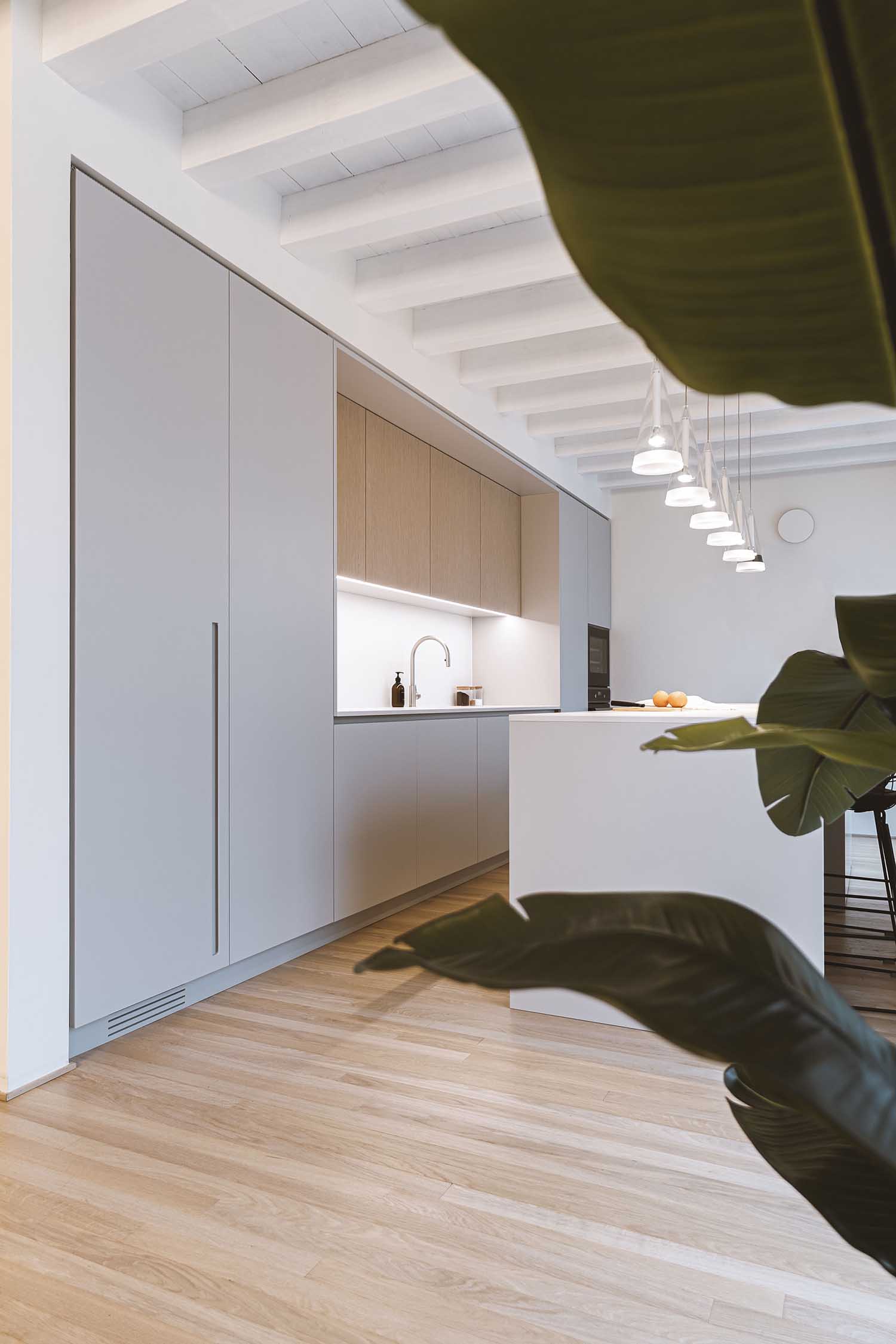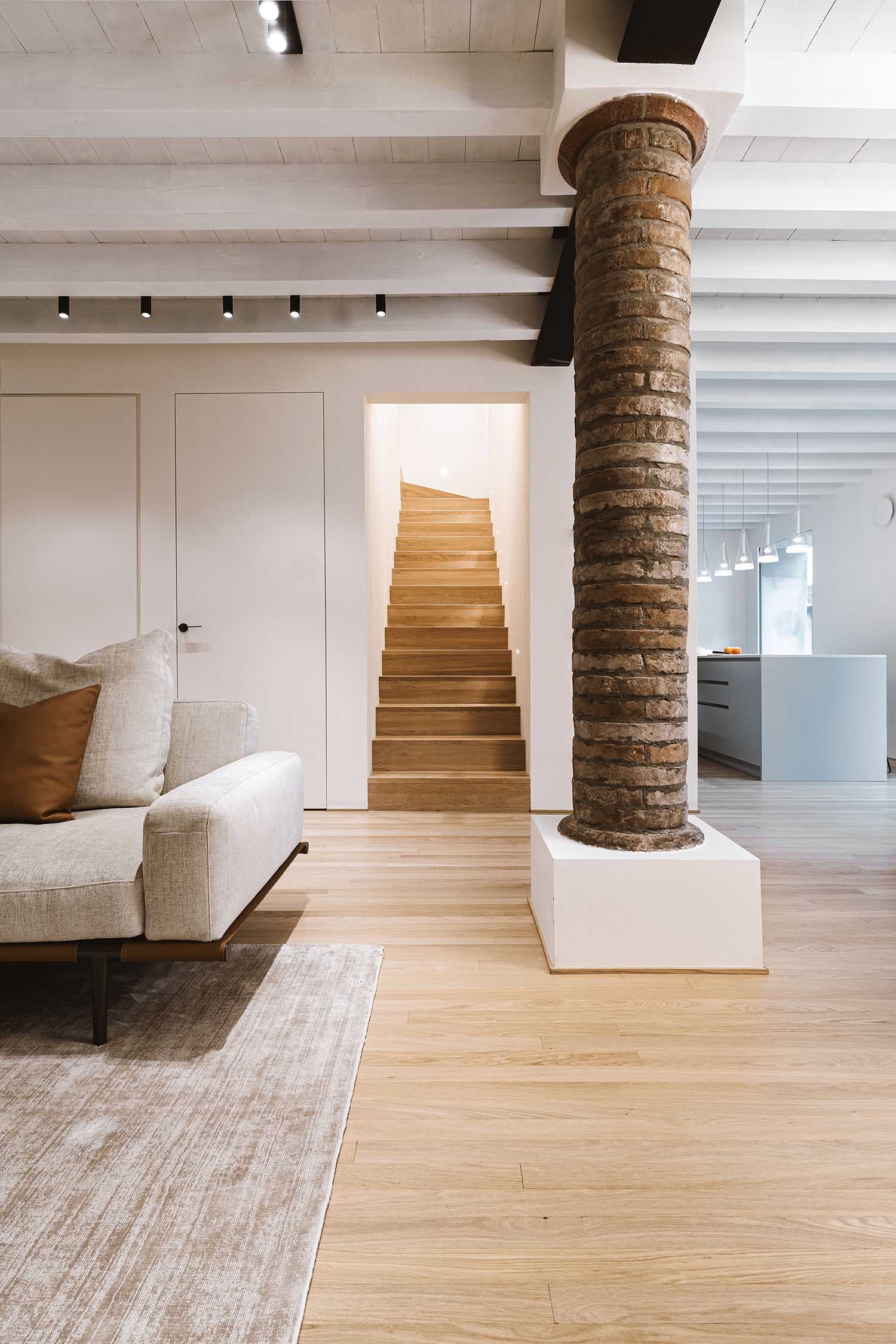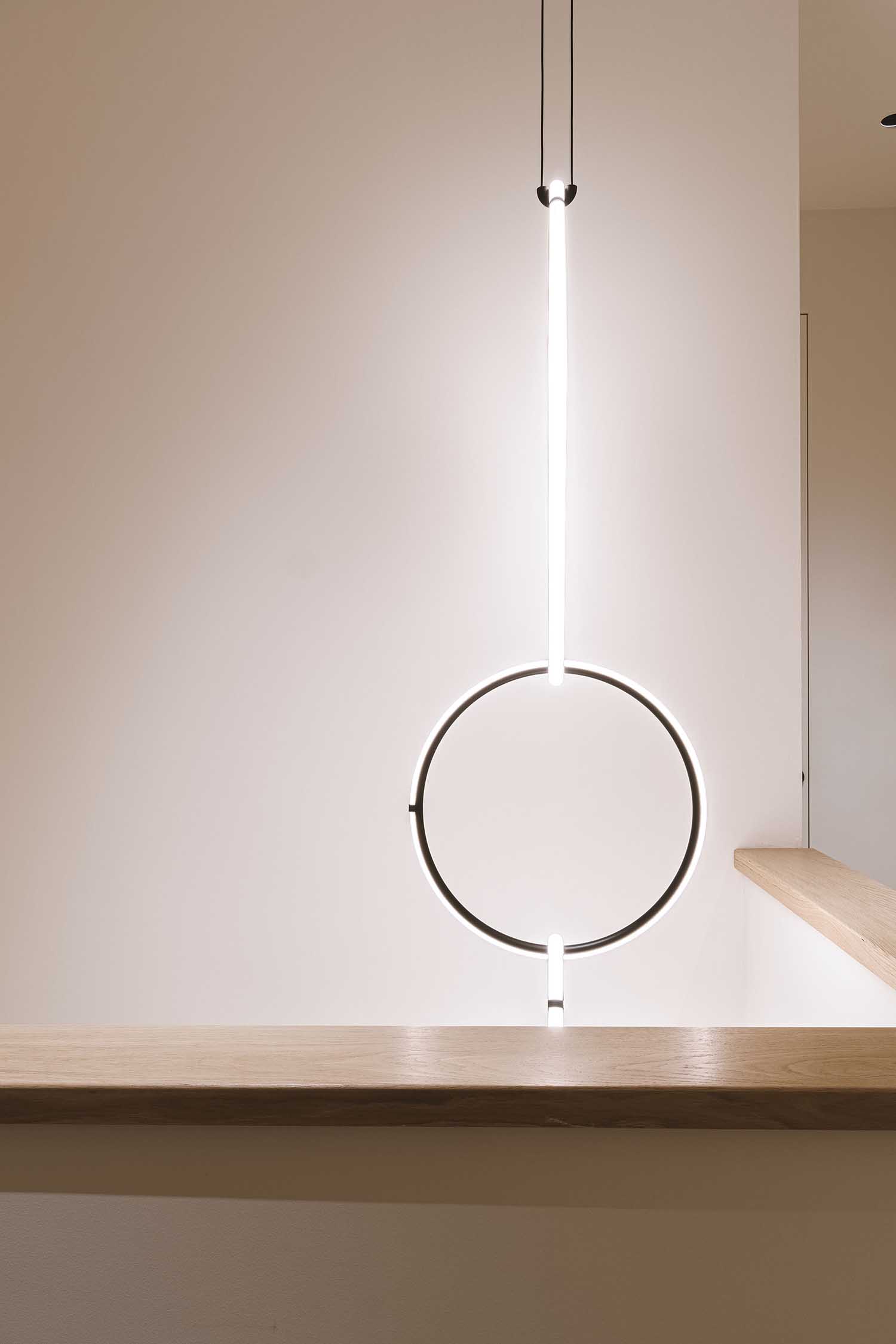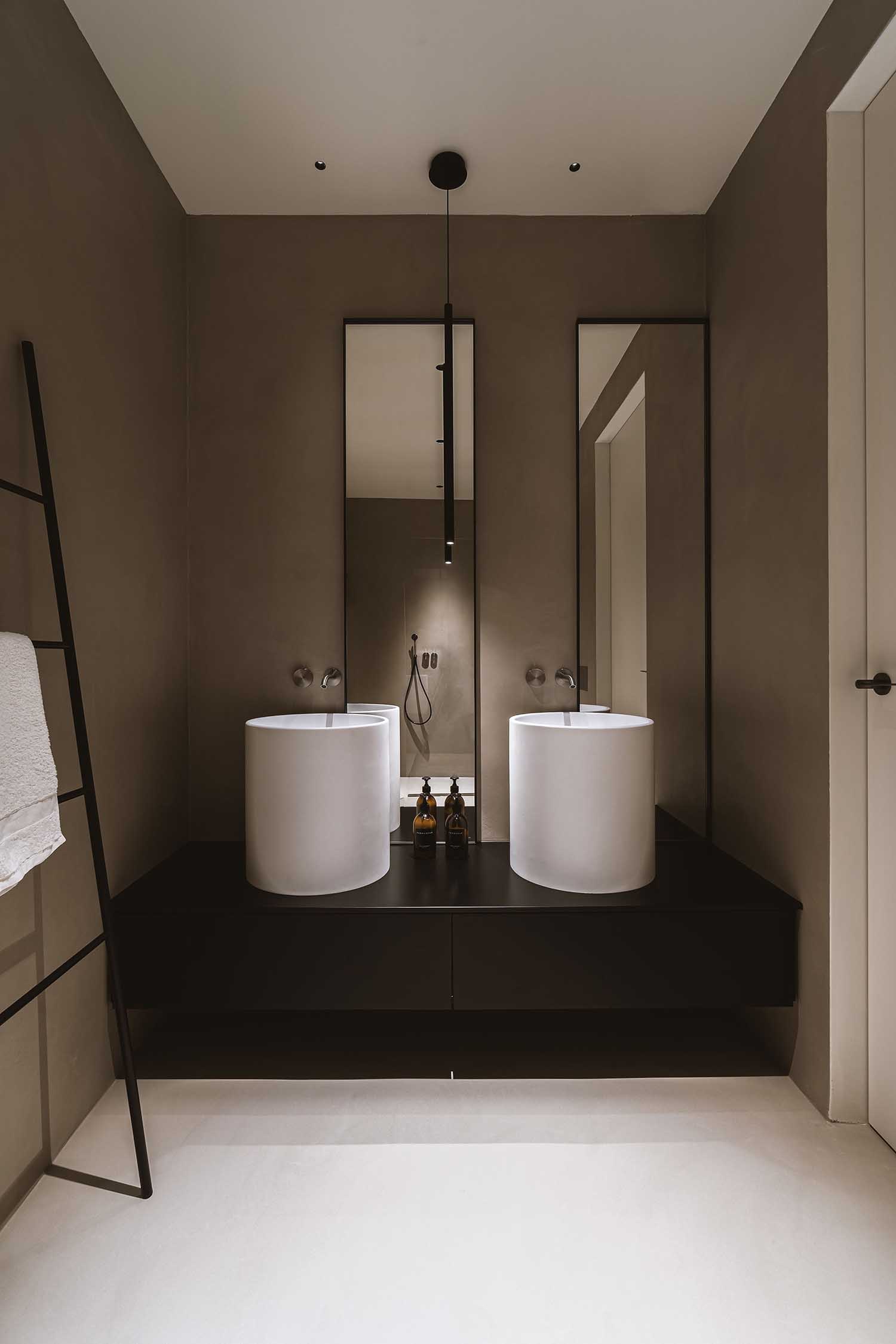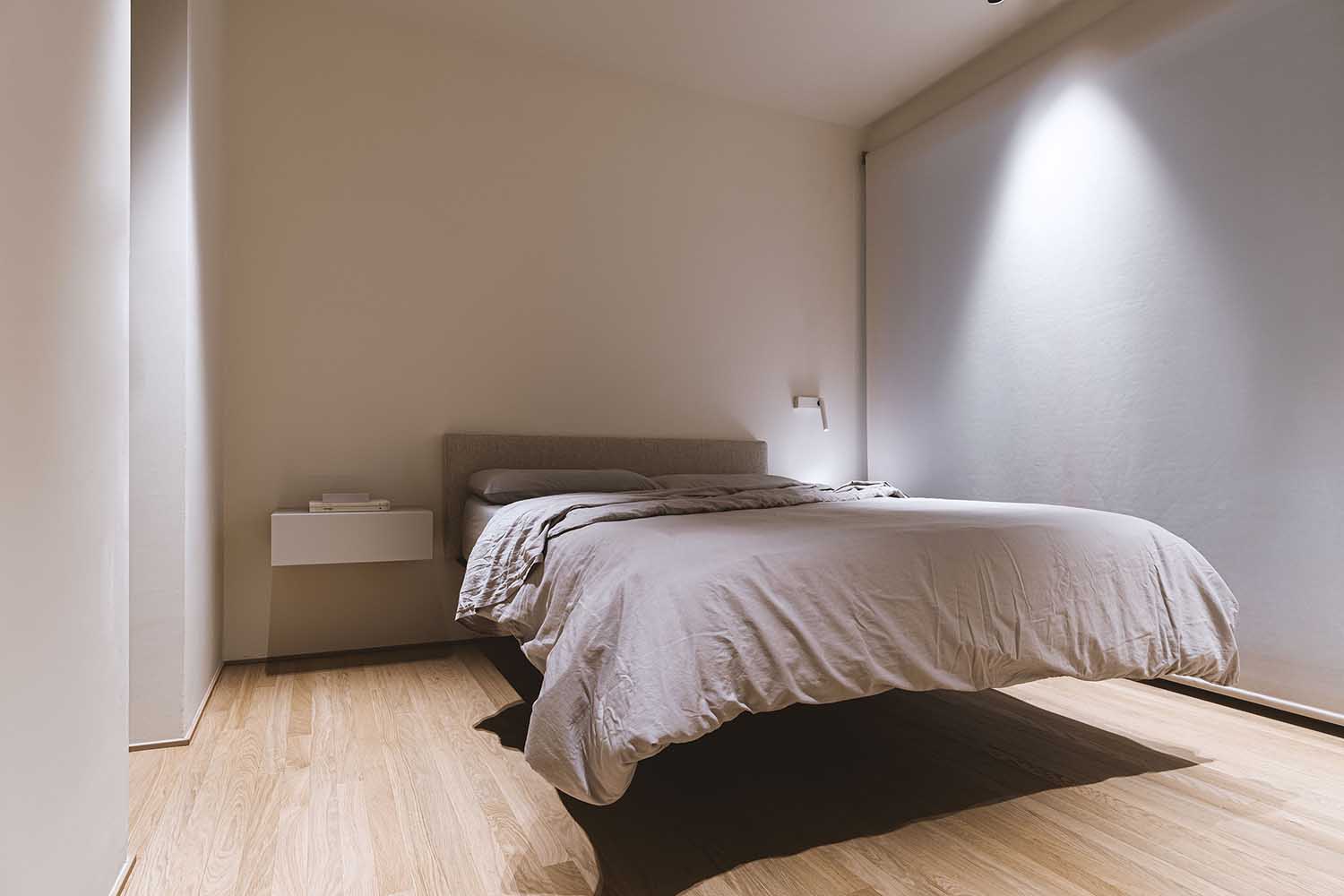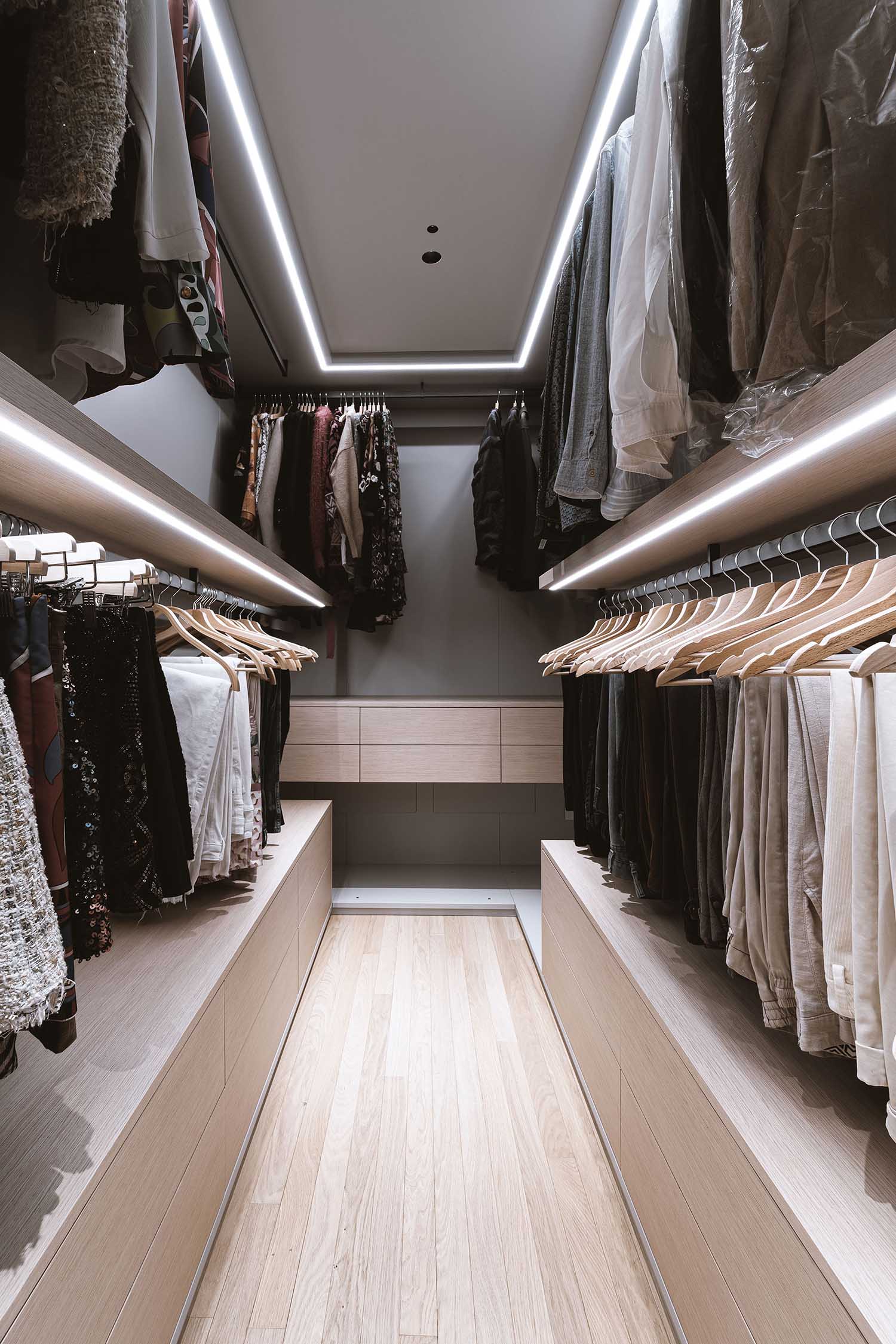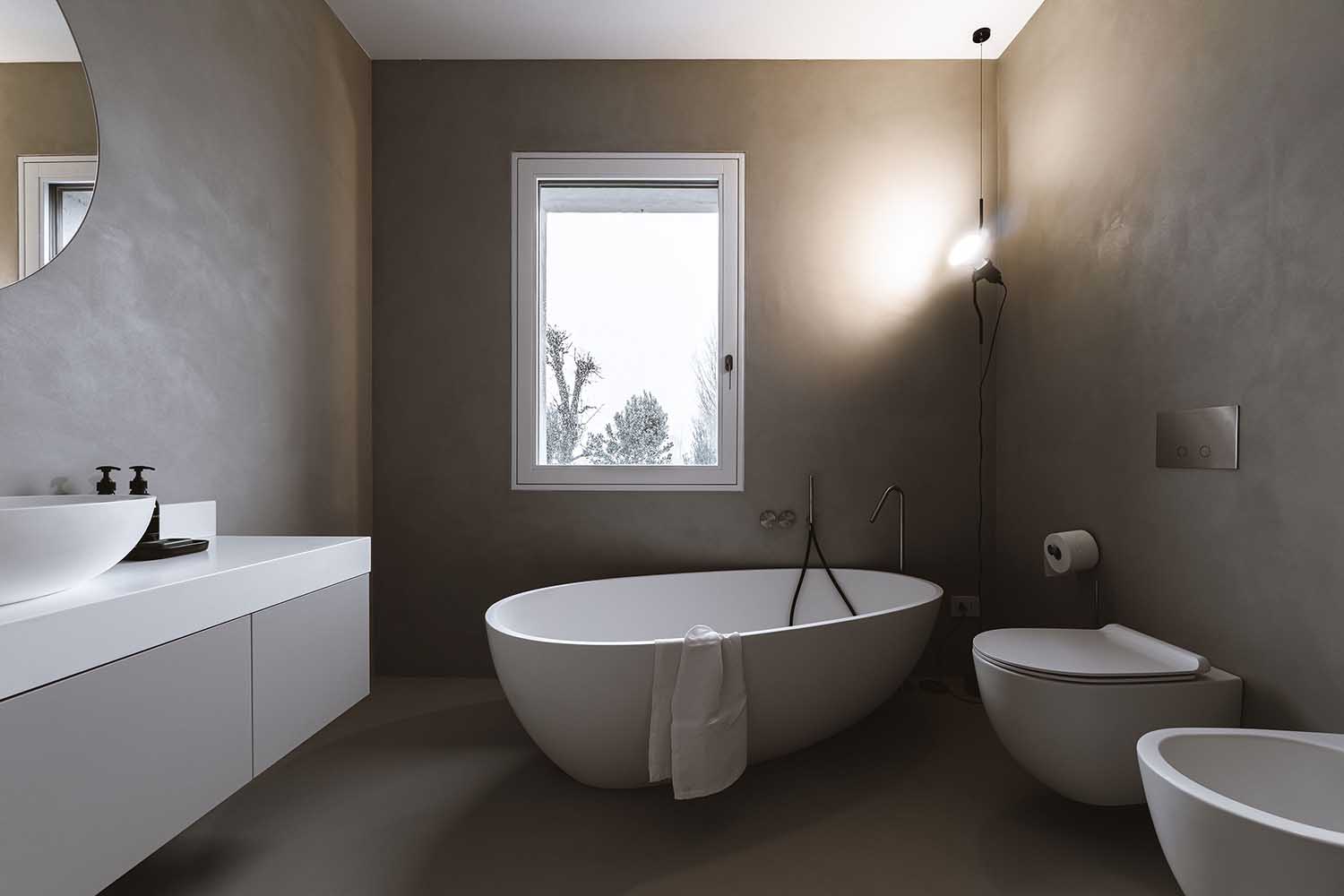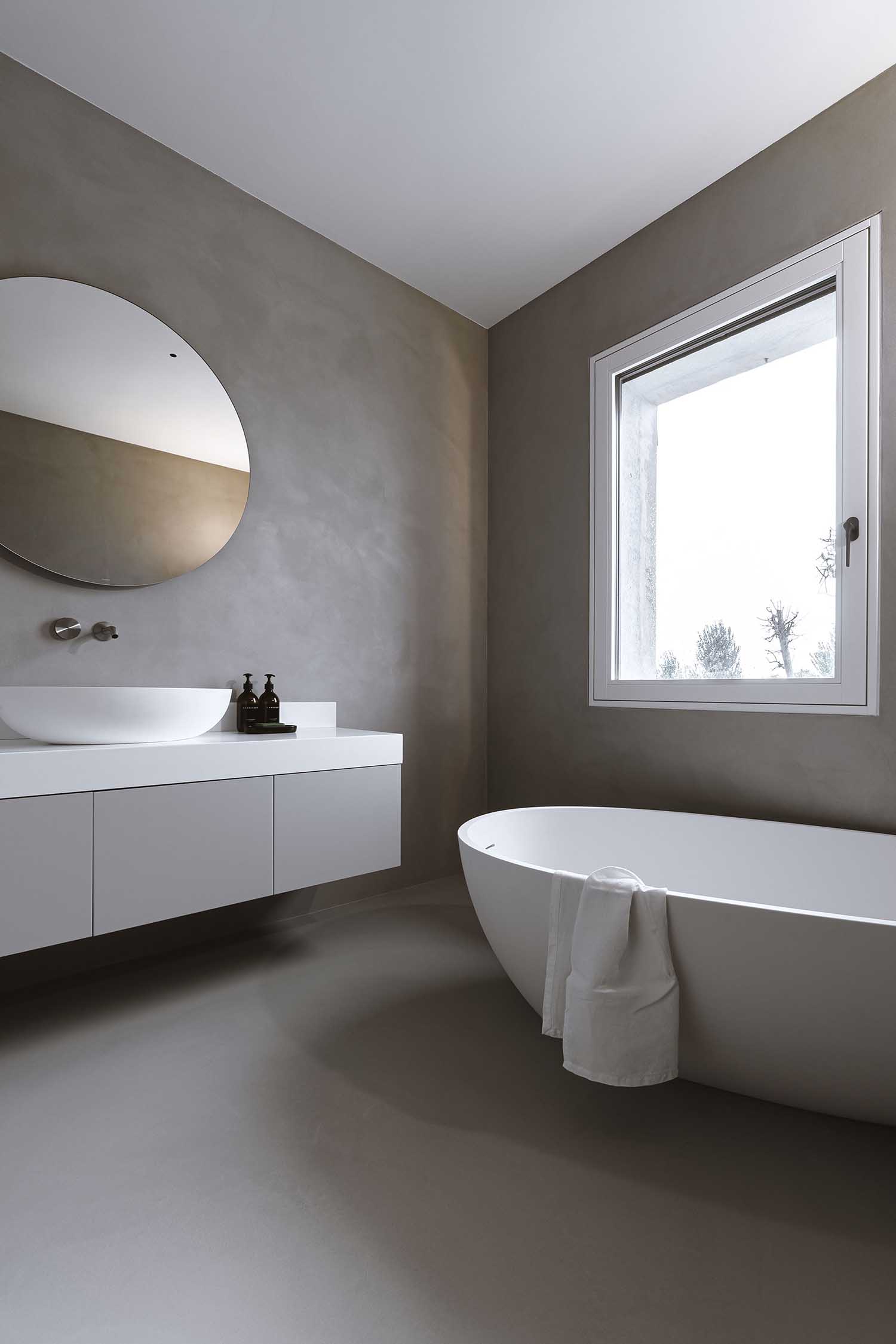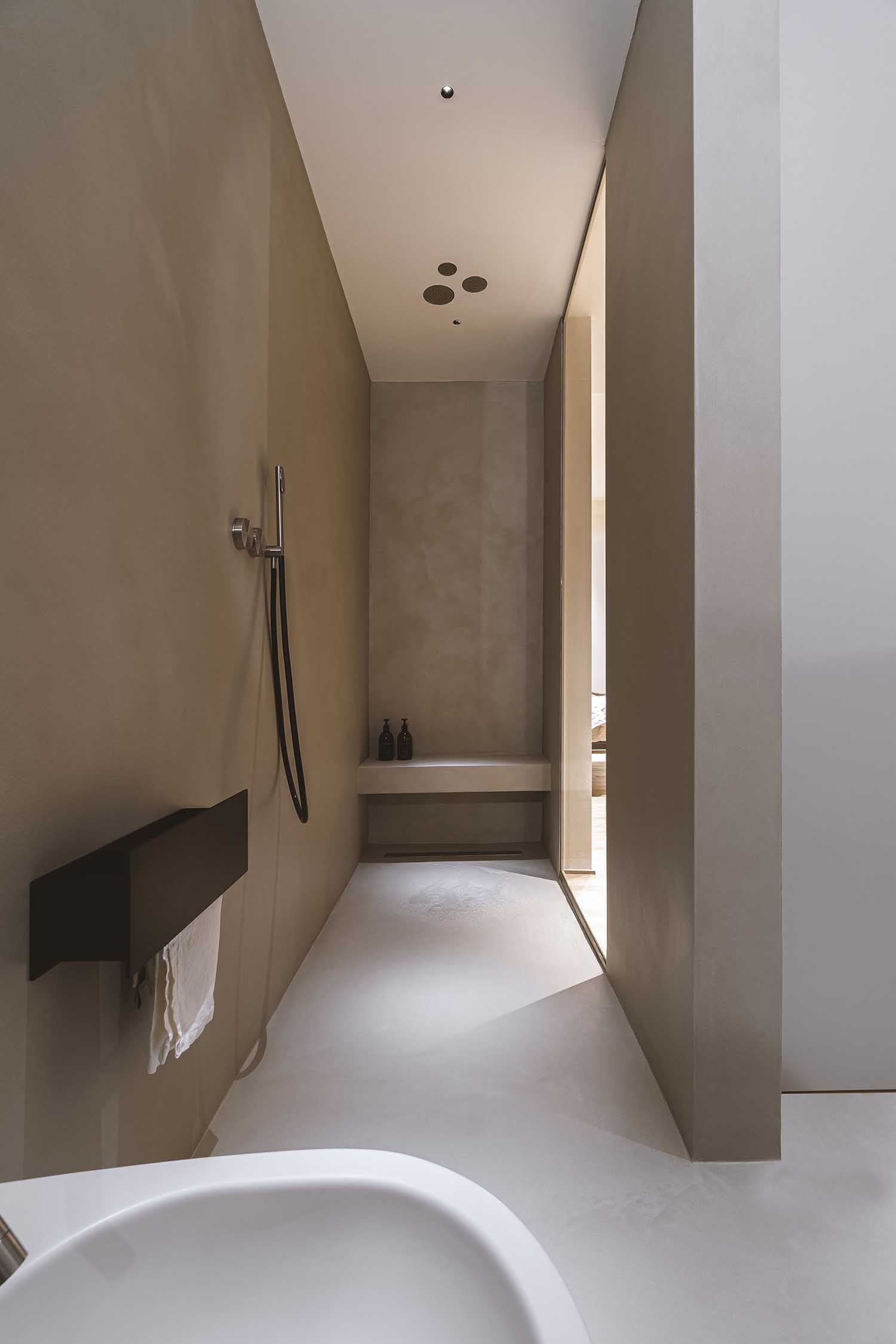 The original brick column was preserved in its original integrity, and the wooden ceiling was kept despite being bleached to make it look more period-appropriate. The first floor, which was designed in an ultra-modern manner with plasterboard ceilings and lowerings for a very country-chic touch, emphasizes the creative leaps.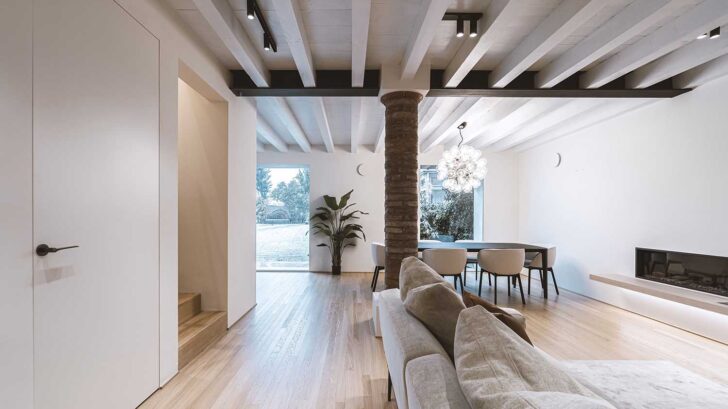 Project information
Photo credits: Matteo Sturla
Architecture office: ZDA | Zupelli Design Architettura – Carlo e Ezio Zupelli
Collaborators: Matteo Sturla, Ottavia Zuccotti, Marco Bettera
Surface: 140 mq
Providers:
Arredo fisso, serramenti, porte interne – Macetti Manufatti Unici
Arredo mobile – Gruppo Squassabia – Alias, Poltrona Frau, Poliform, Kartell,
Lago, Vitra
Pavimenti parquet – Parquet Clio Project
Pavimenti cemento resina – Innovative Surface
Arredo bagno – Gasparini Spa – Simas, Brera, Cea Design, Casabath, Agape
Illuminazione – Telmotor Spa – Flos, 9010 Belfiore, Davide Groppi
Opere in ferro – Pasolini 1911
Top e schienale cucina – Dekton by Cosentino
Maniglie – Olivari
Vetri doccia – Vetreria Rossi
Tendaggi – Apostoli Interior
Legno – Alpi Wood
Impresa Edile – Edil Padana Srls
Idraulico – Fostini Tecnologici
Elettricista – Elettro Service srl
Find more projects by ZDA | ZUPELLI DESIGN ARCHITETTURA: www.zupellidesignarchitettura.com