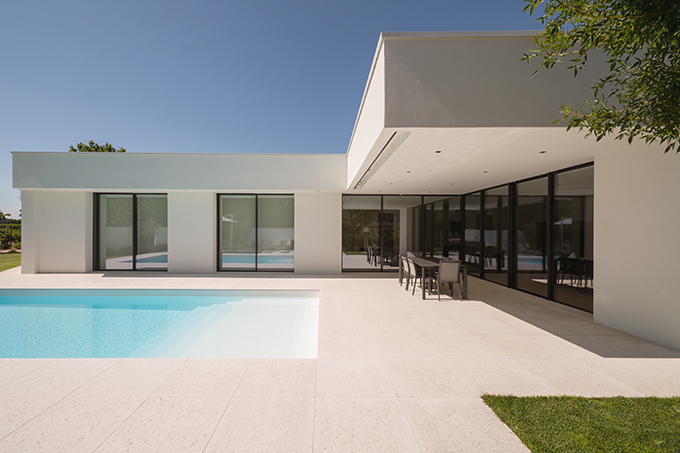 ZDA | Zupelli Design Architeture have recently completed their latest residential project in Soncino, Italy. Take a look at the complete story after the jump.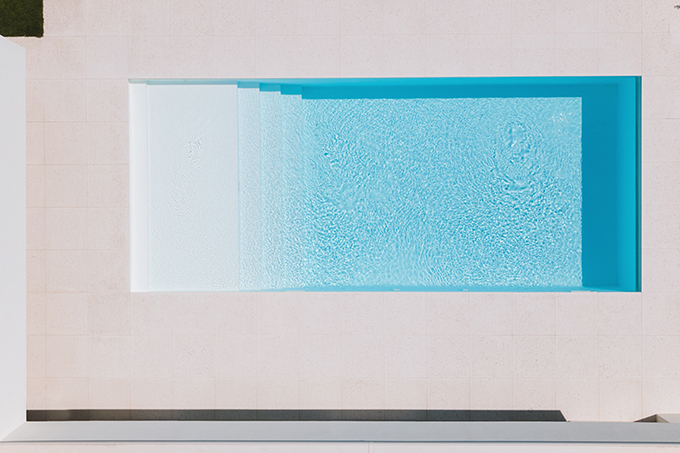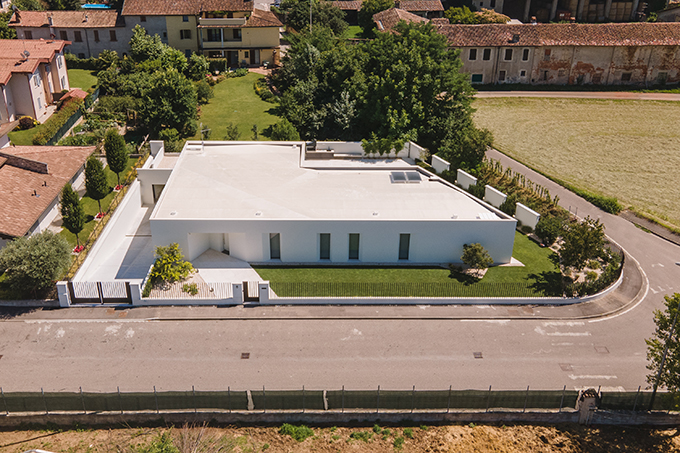 From the architects: The project of "Casa Ora" was born from the intersection of two linear volumes that, following the directions of the area, define the particular angular shape of the house. The two volumes accommodate the sleeping area and the open-space living area, delimiting the outdoor area of the garden, creating a continuous view of the pool area. Thanks to the presence of large windows on this side, the visual limit between inside and outside is eliminated, flooding the various rooms of the house with natural light.
On the opposite side is the northern front, placed towards the street, which has been characterized by the presence of flared openings at full height, useful to facilitate the entry of sunlight as well as to preserve the privacy of the rooms facing this side.
The countersink is also used in the entrance area of the house, to create a covered access and, on the west side, to trace the particular inclination at a planimetric level.
The prevalence of white plaster and natural stone on the outside of the flooring, but also on the walls and internal fixtures, creates a fabulous contrast with anthracite window frames and the natural wood touches chosen for the interiors and for some furnishing elements.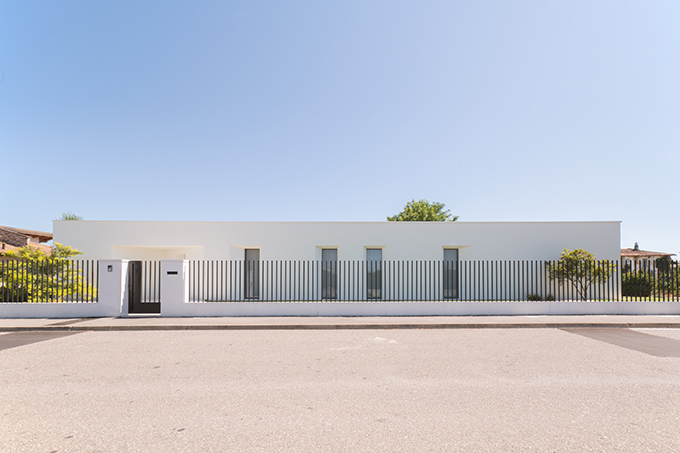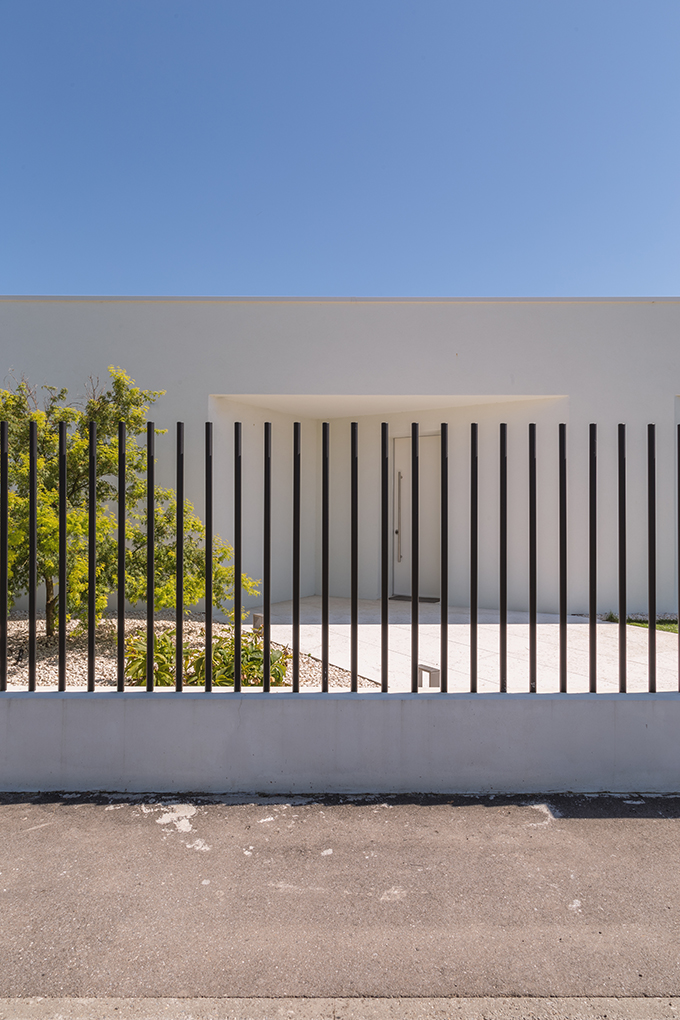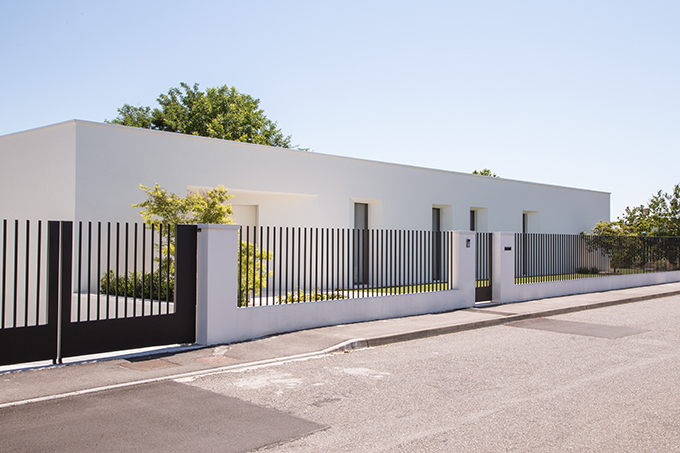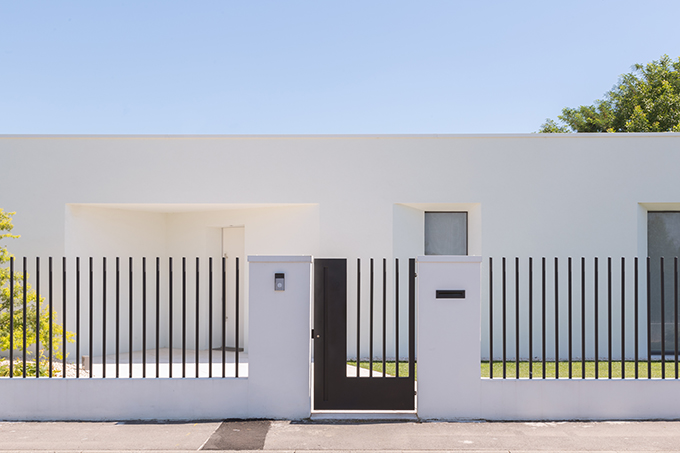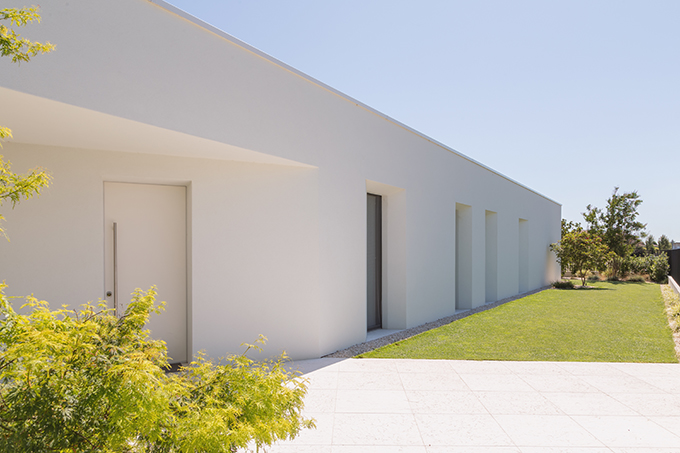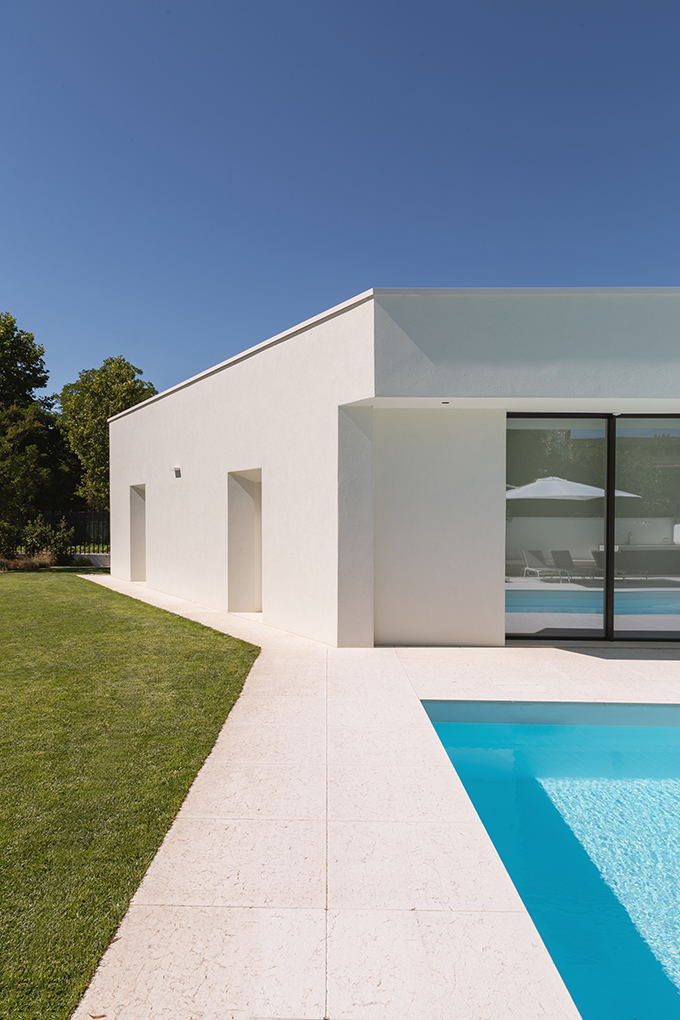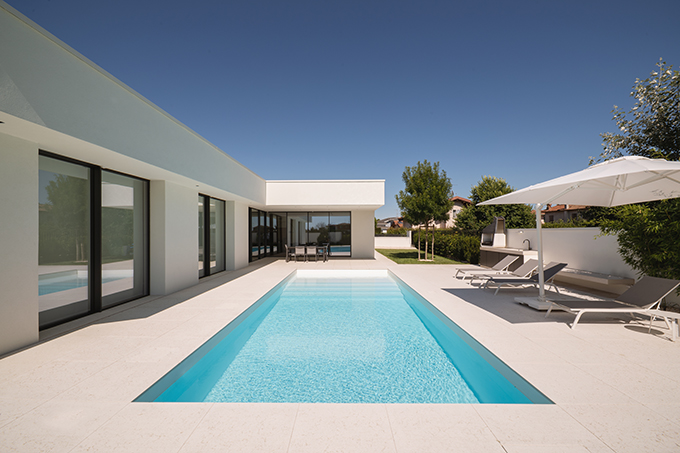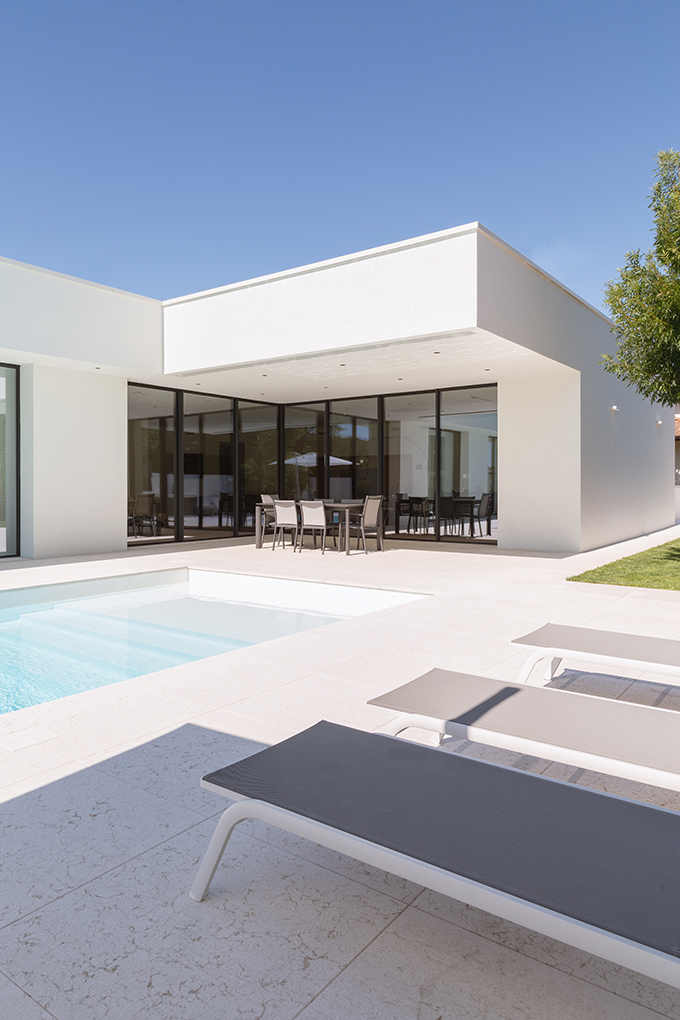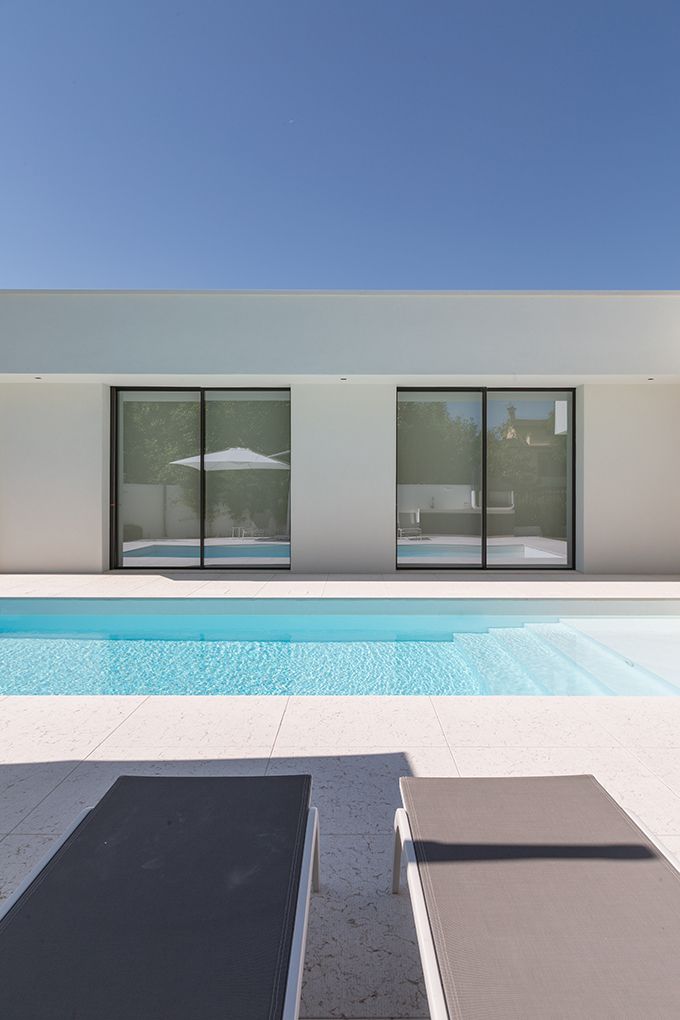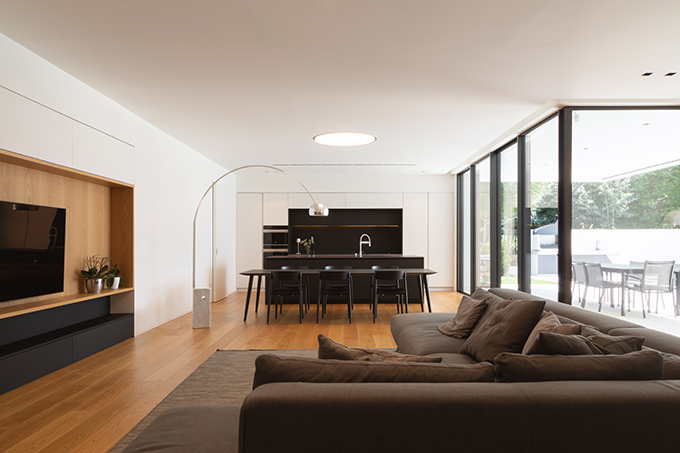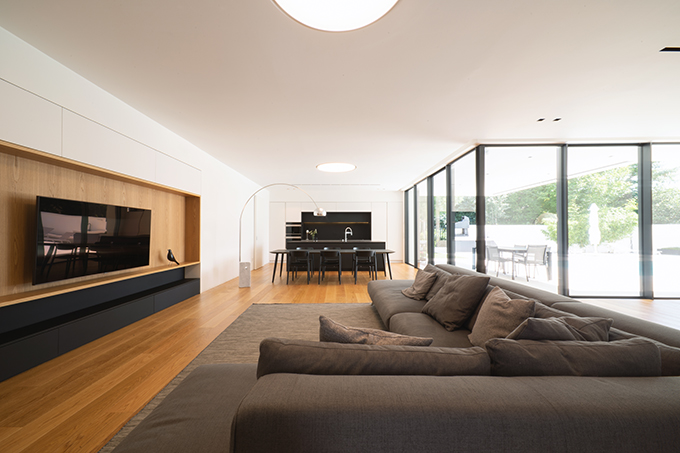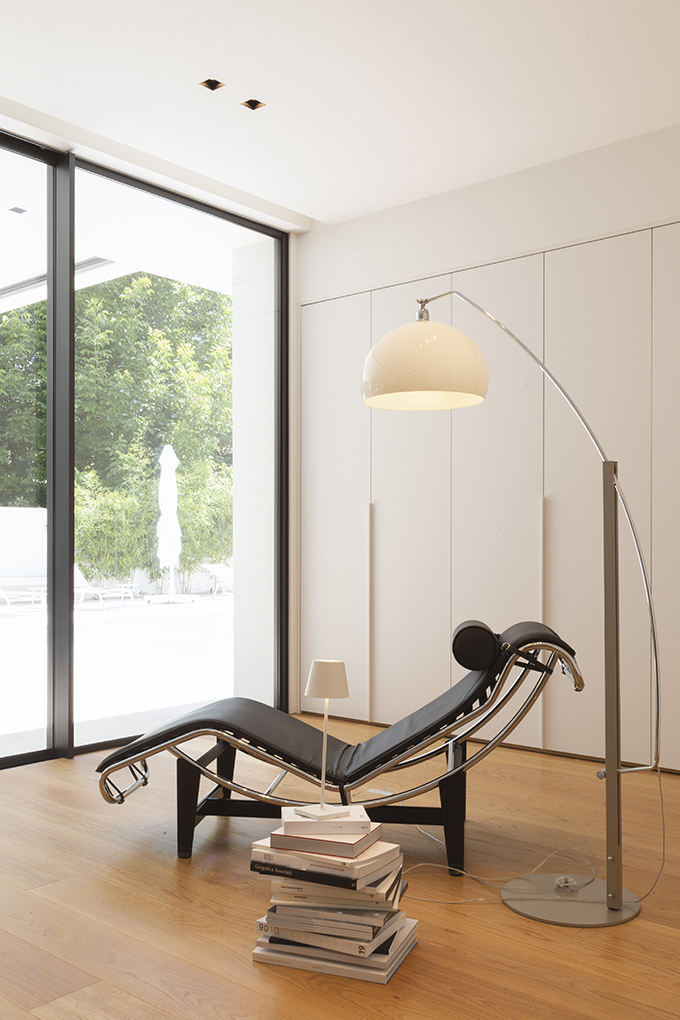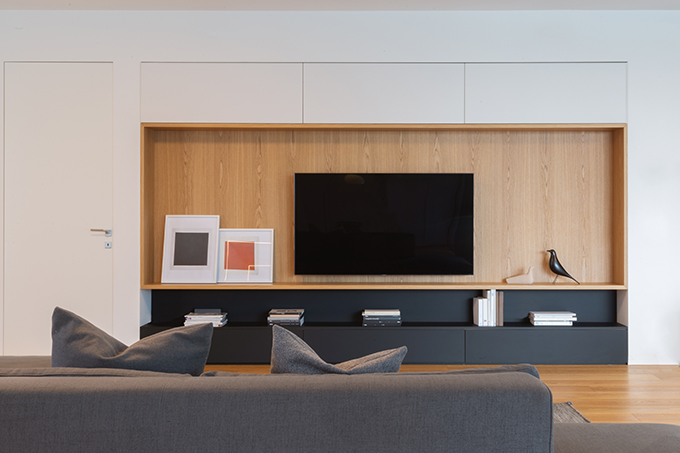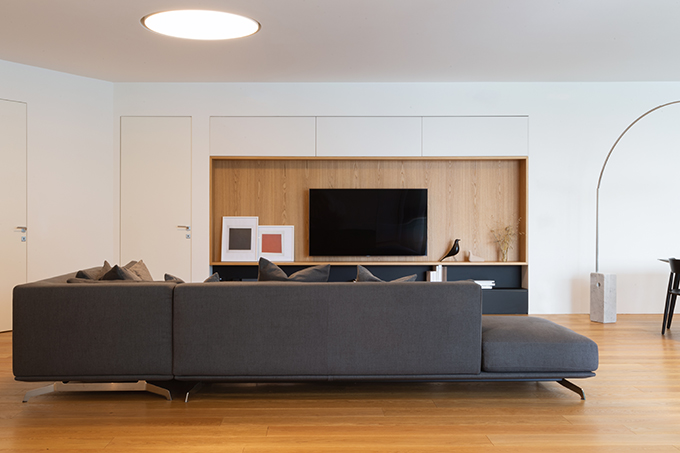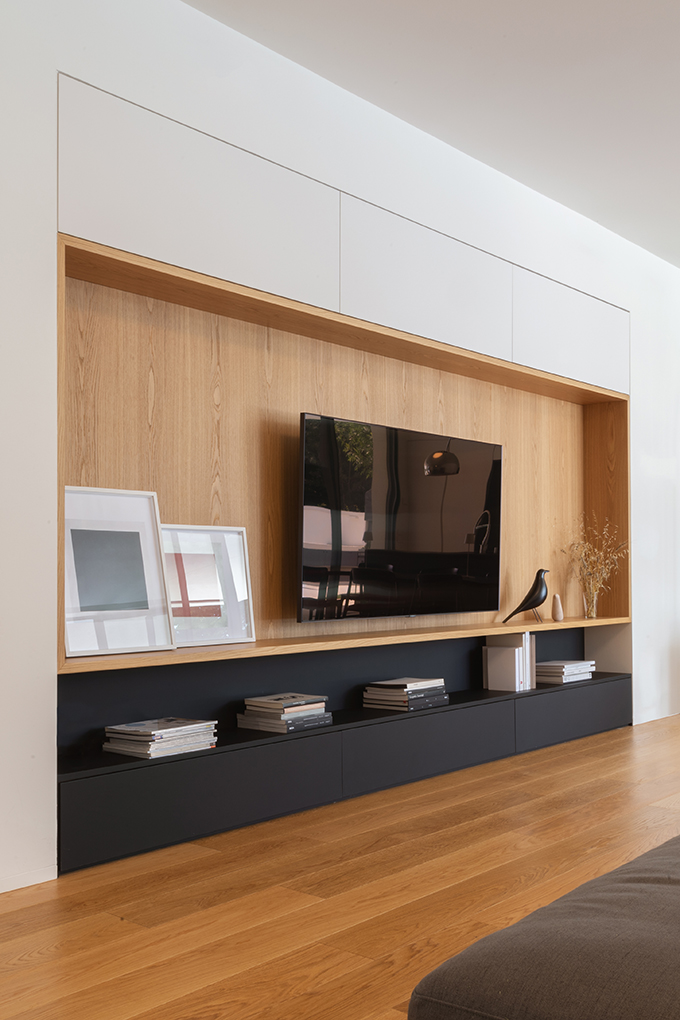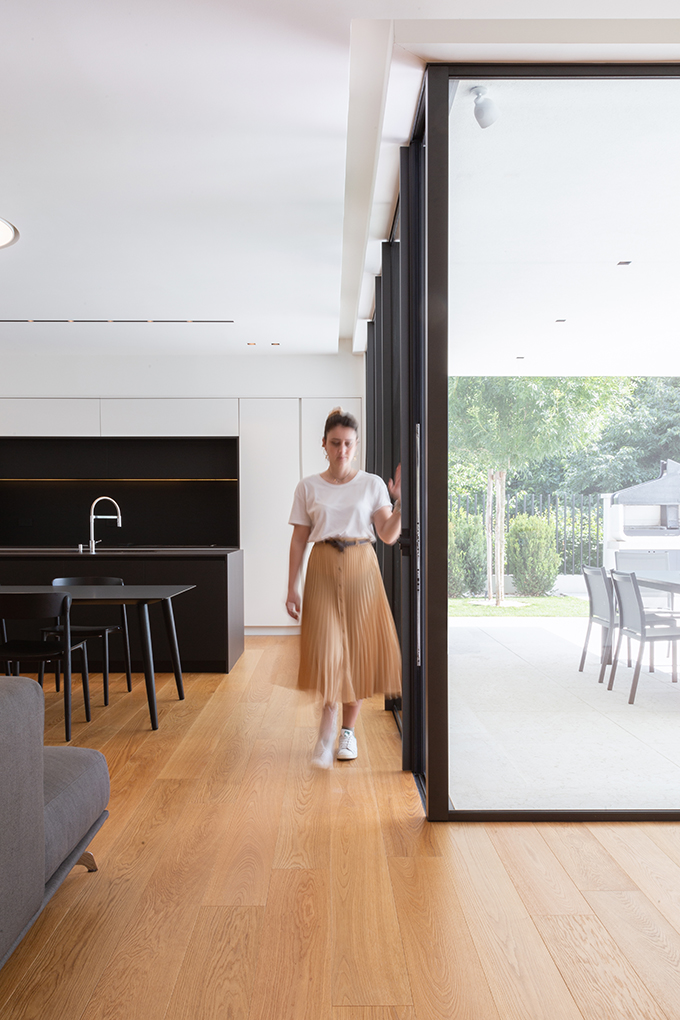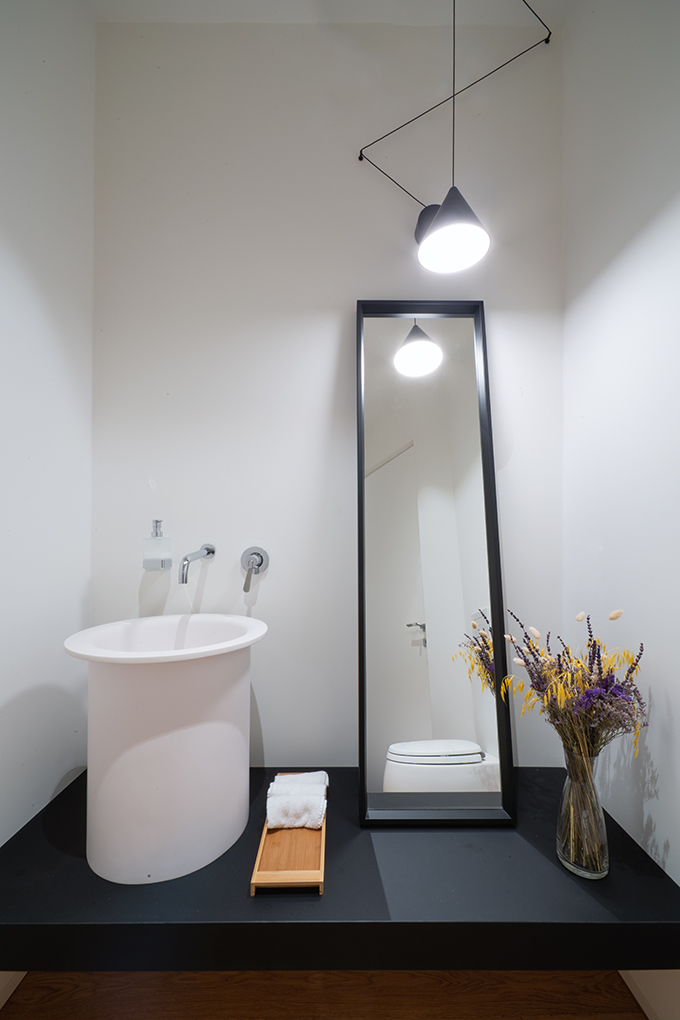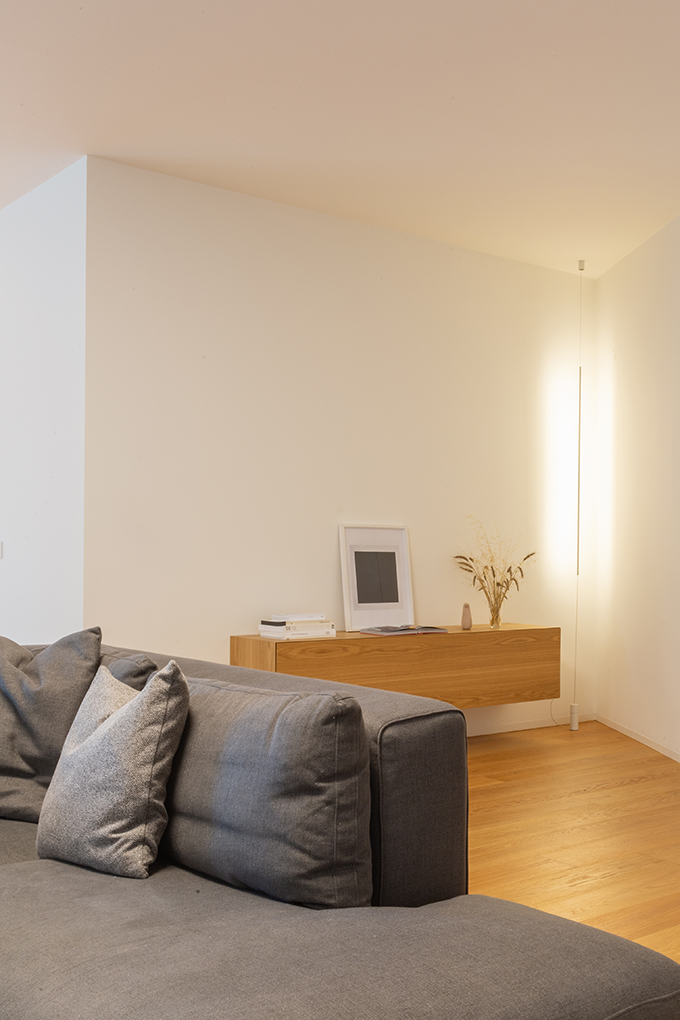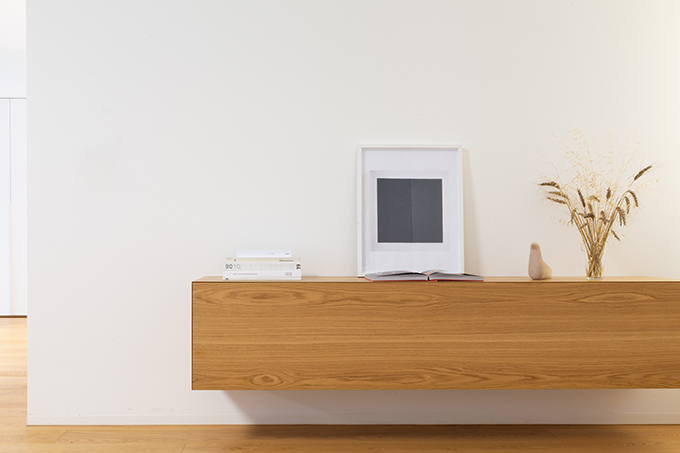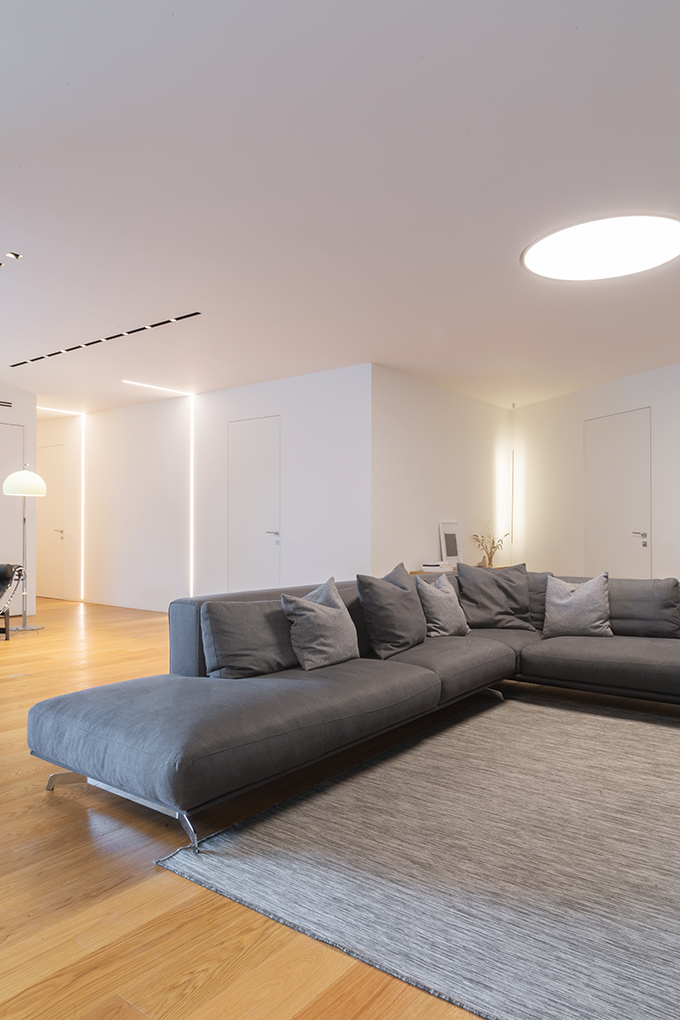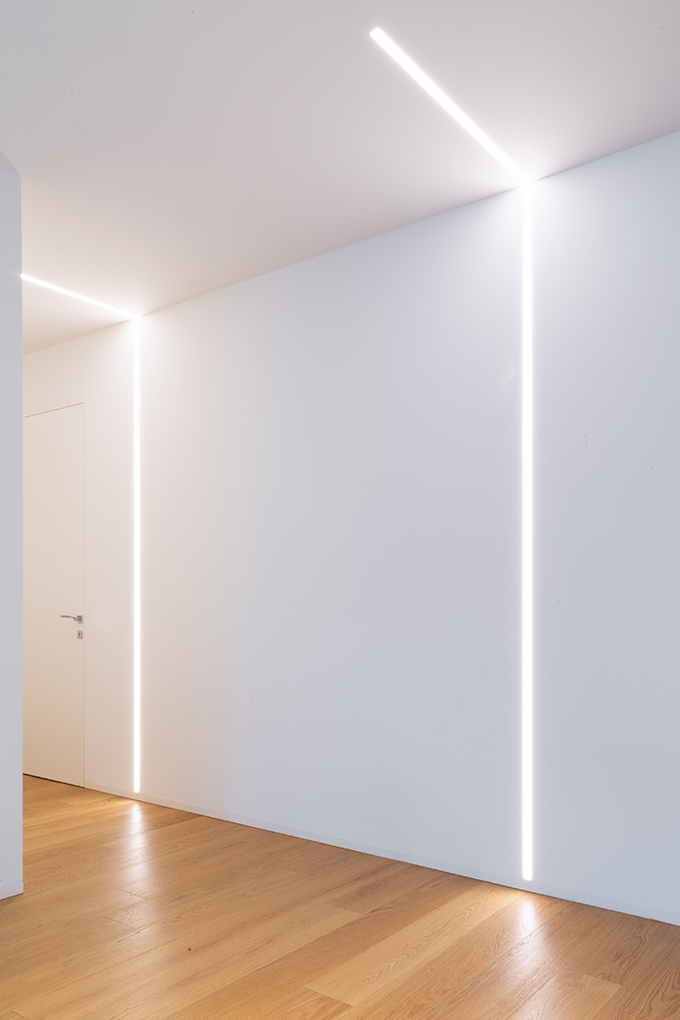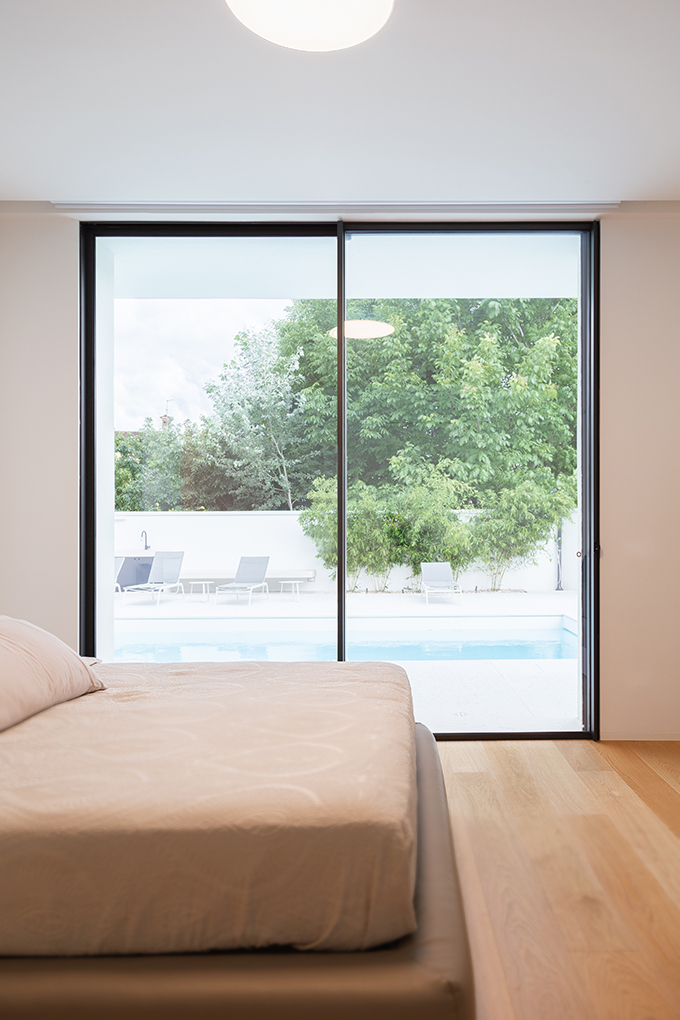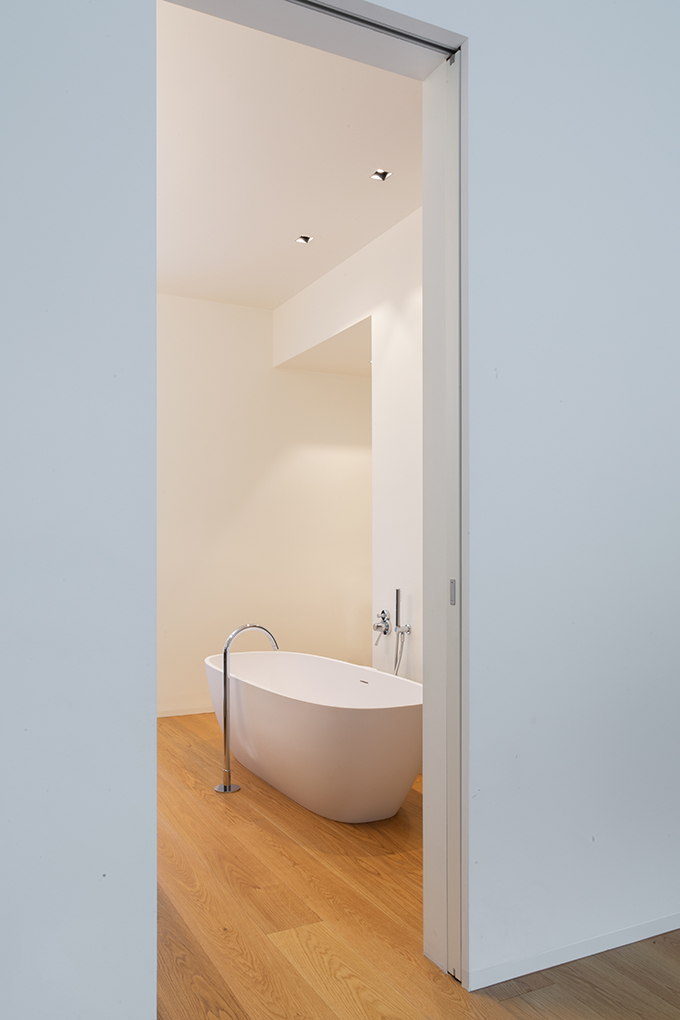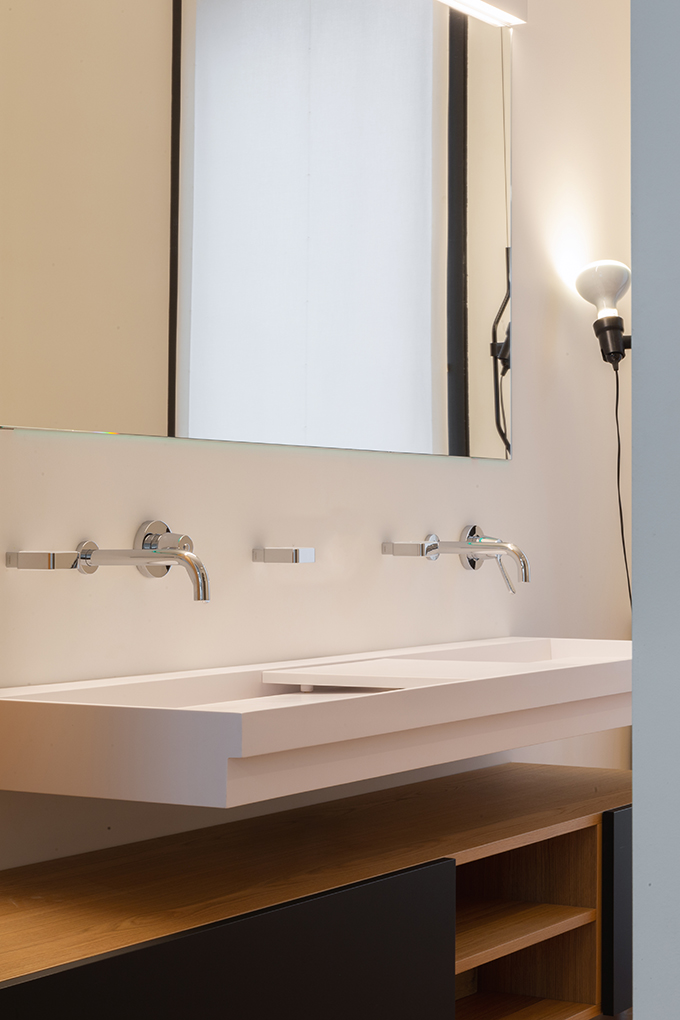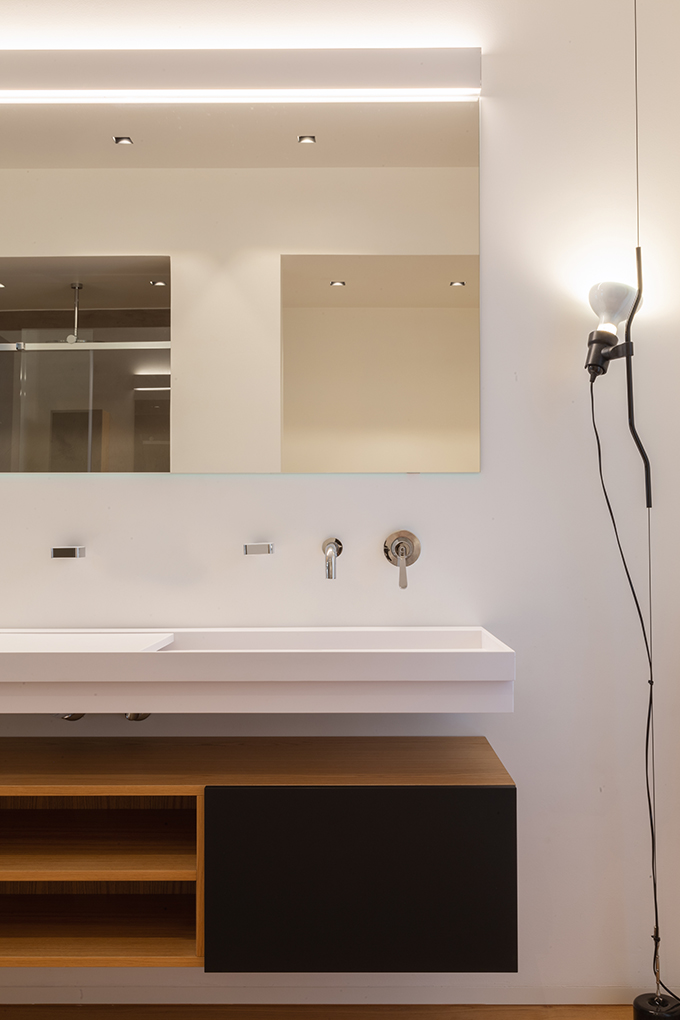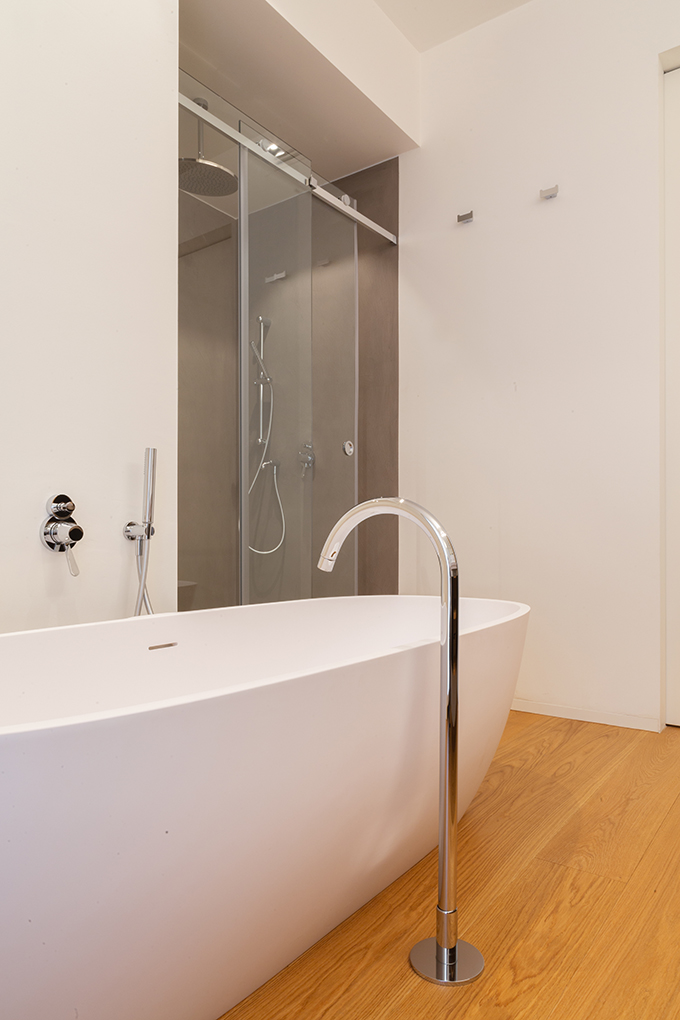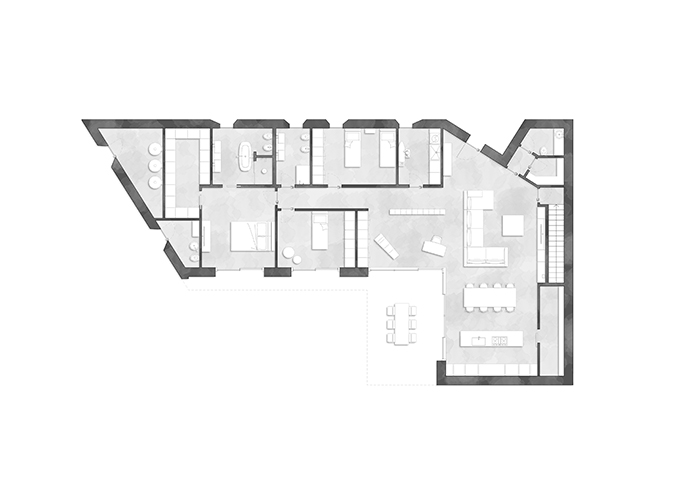 Collaborators: Giorgia Bianchi, Matteo Sturla, Ottavia Zuccotti
Find more projects by ZDA | ZUPELLI DESIGN ARCHITETTURA: www.zupellidesignarchitettura.com
Images are courtesy of ZDA | ZUPELLI DESIGN ARCHITETTURA