eypaa | Eguia y Papera arquitectos asociados designed this stunning private residence is located in the foothills of the Sierras Chicas of the Province of Córdoba, Argentina. The architects aimed to connect the landscape with the different enviroments of the house. Take a look at the complete story after the jump.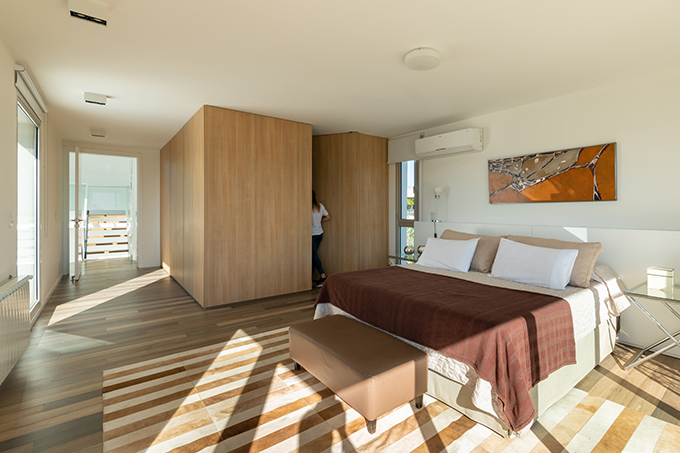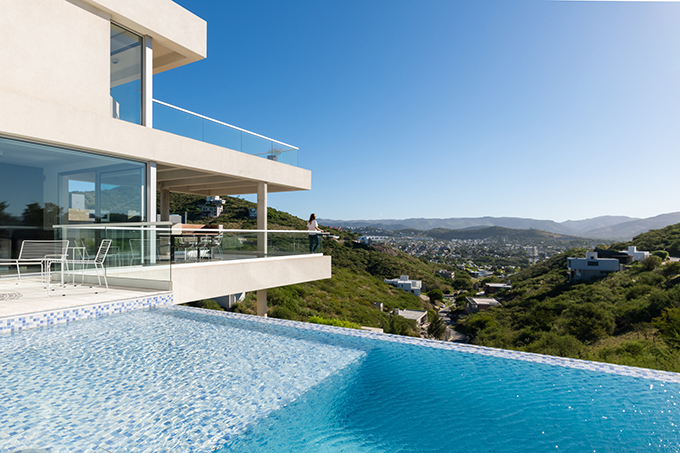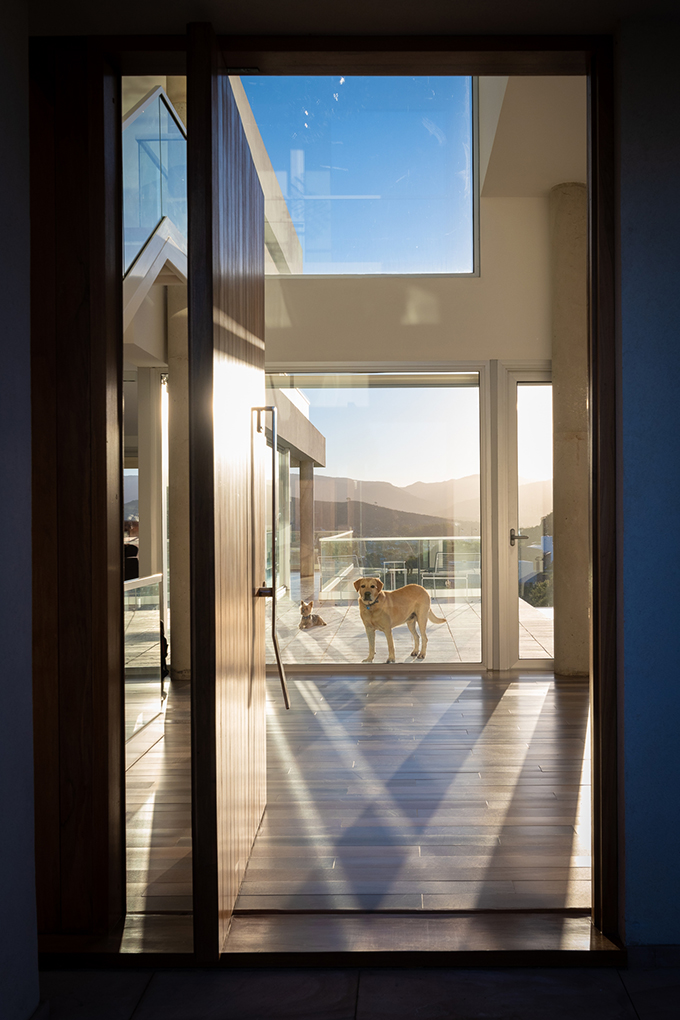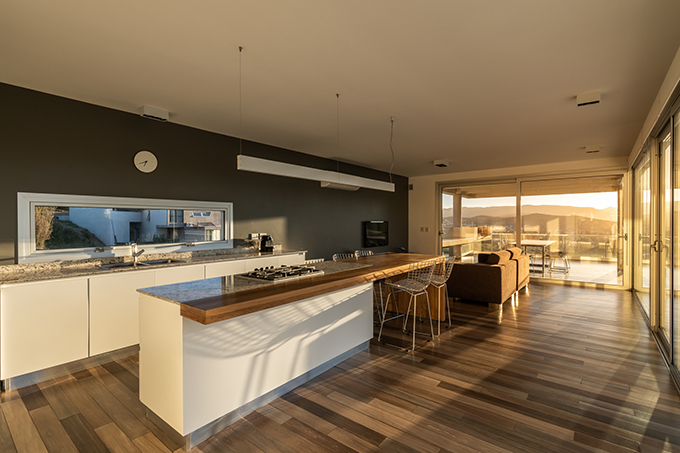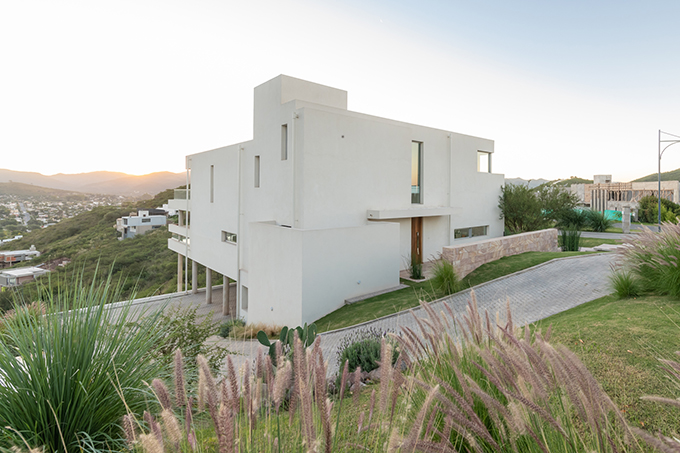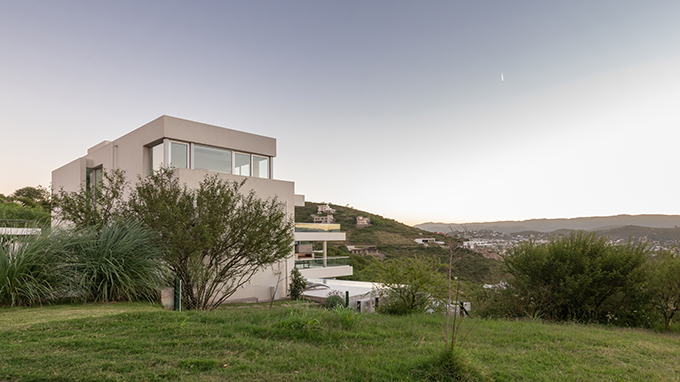 From the architects: The project site is located in the foothills of the Sierras Chicas of the Province of Córdoba, on a plot with a steep slope that descends about 30 meters from the entrance level. The land faces west, and enjoys the view of the City of La Calera below, having as background the entire mountain range.
The idea behind the project was to visually connect the landscape with the different environments of the house, both indoors and outdoors, allowing different perspectives of the nature that surrounds the building.
Given the steep slope, it was decided to develop the housing program in three and a half levels, plus an additional level of independent access, where a gym / SUM operates. Special care was taken in the development of the outdoor spaces, to allow the independent operation of the gym / SUM, and also to protect the pool from the dominant winds of the south, which in the place can be quite frequent and intense.
The house is accessed by an exterior staircase that borders a low wall descending half a level, and partially hides the main door that gives access to the middle level of the house. Upstairs are the bedrooms, and down the parking garages and service rooms.
The building rises above the natural terrain, projecting on it in staggered cantilevers formed by the intimate gallery on the ground floor, and the terrace deck of the master bedroom. From the balcony of the last level, you have a view of 270 degrees that allows not only to see the whole of the Sierras Chicas to the west, but also to the north and east of the entire city of Cordoba.
The house is solved with an austere materiality, where the white color of the walls and ceilings and the wood tones of the floor and of the main equipments predominate. In this way, what becomes the protagonist of the work are the large windows, and through these, the landscape.
Architects: eypaa | Eguia y Papera arquitectos asociados
Design team: Pablo Eguia | Gabriela Papera
Location:Barrio Cerrado La Cuesta, La Calera, Córdoba Argentina
Construction year: 2018
Built area: 396,98 m2
Photography by Gonzalo Viramonte
Furnishing:CAPO estudio