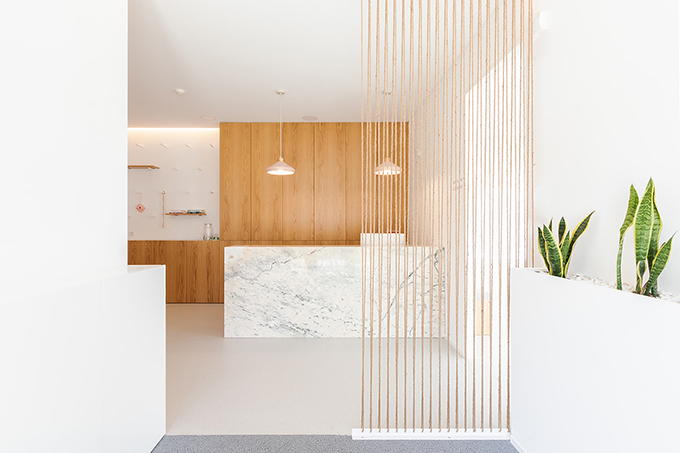 Joana Pereira of Qiarq . arquitectura+design designed this private health clinic located in Praia da Vagueira, Aveiro, Portugal, in 2019. The interior design is minimalist, held in white, with clean lines. The use of natural materials adds a bit of coziness to the space. Take a look at the complete story after the jump.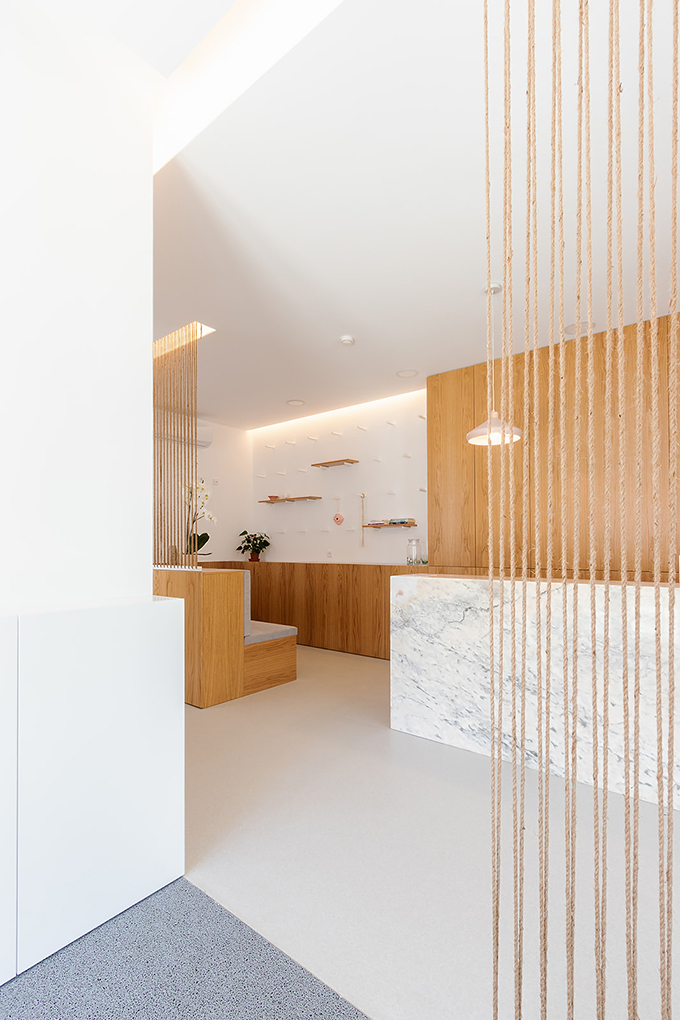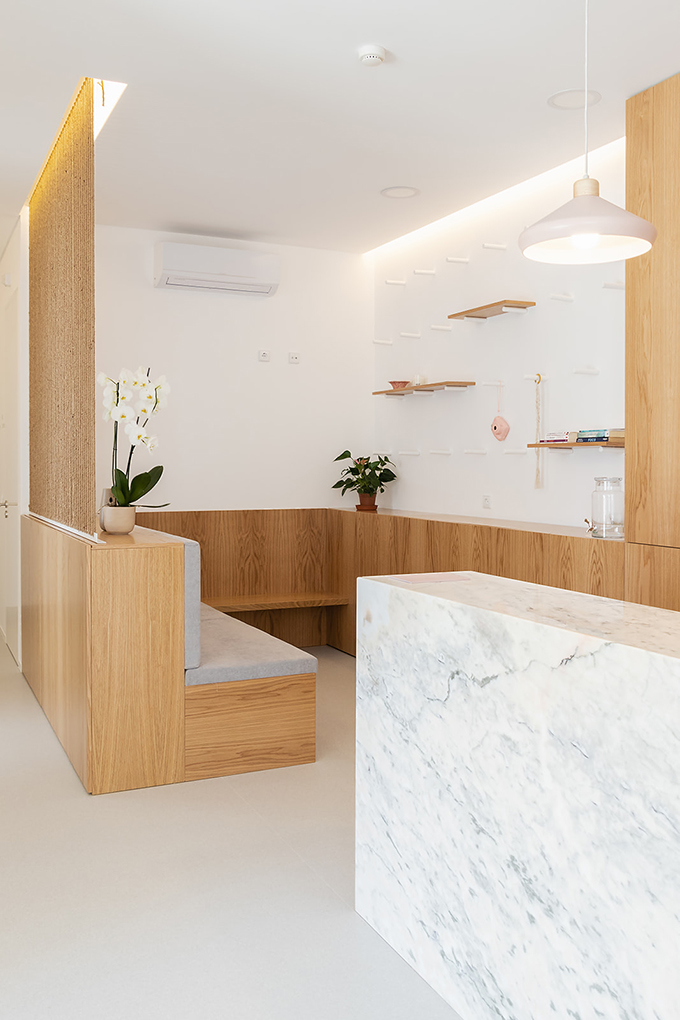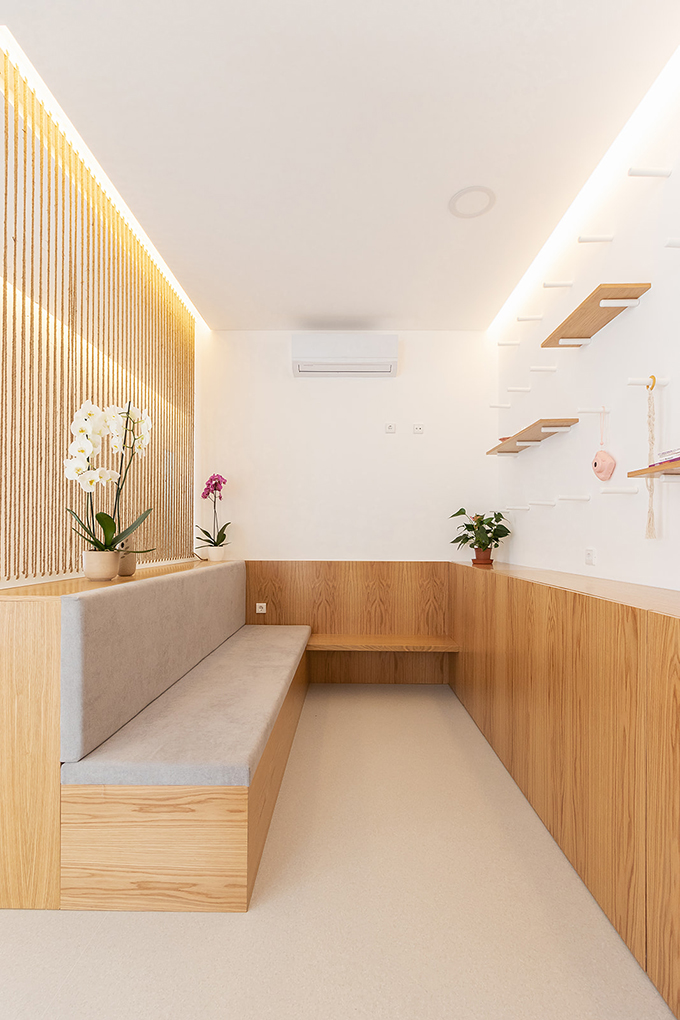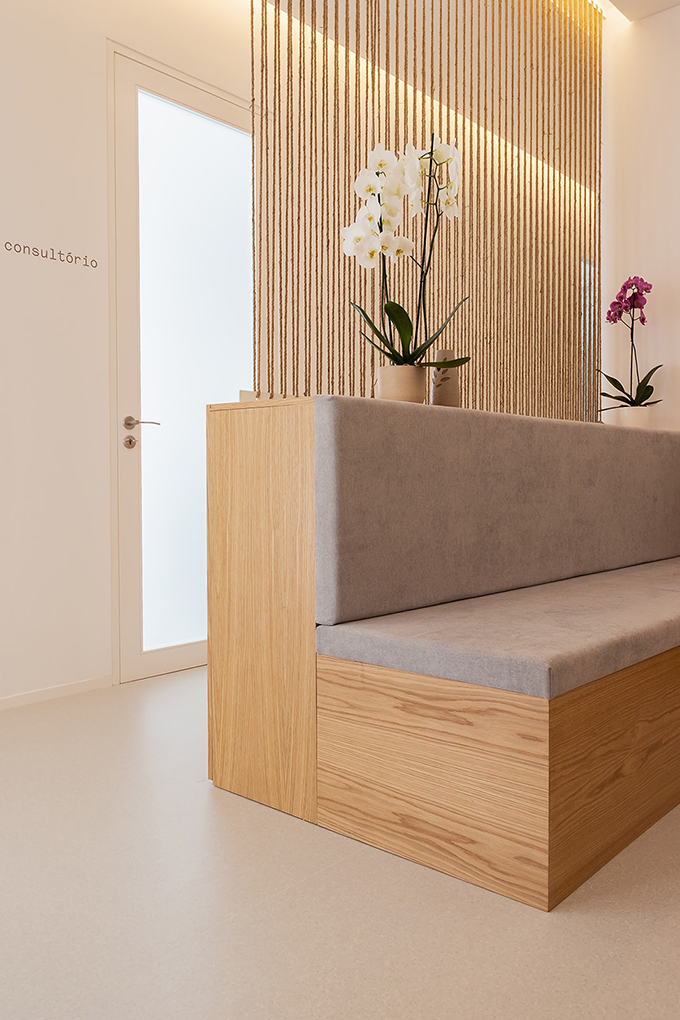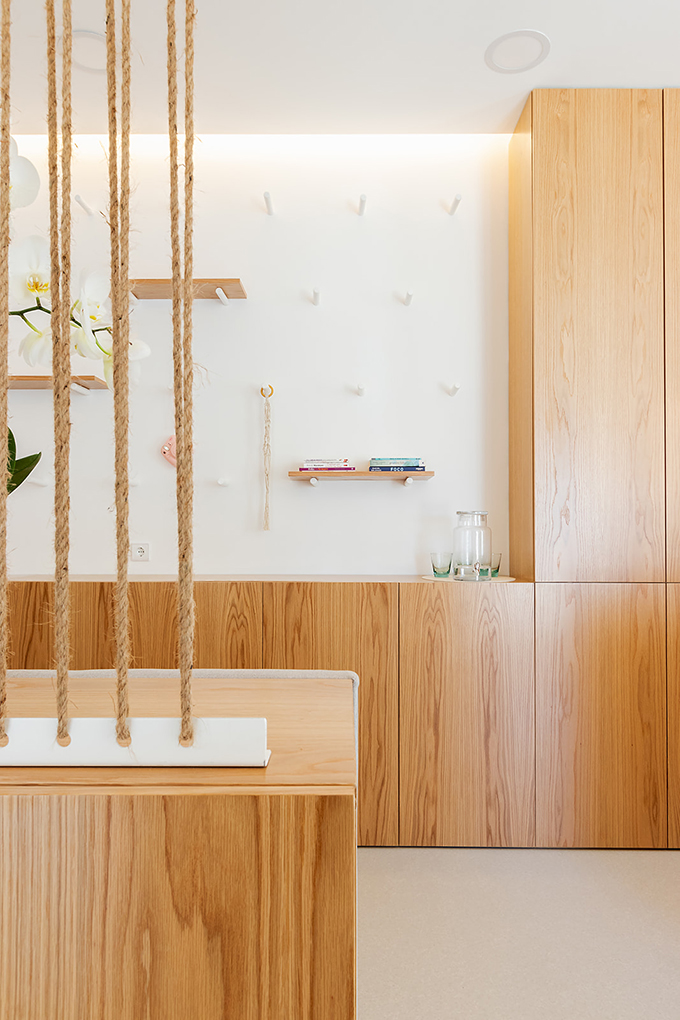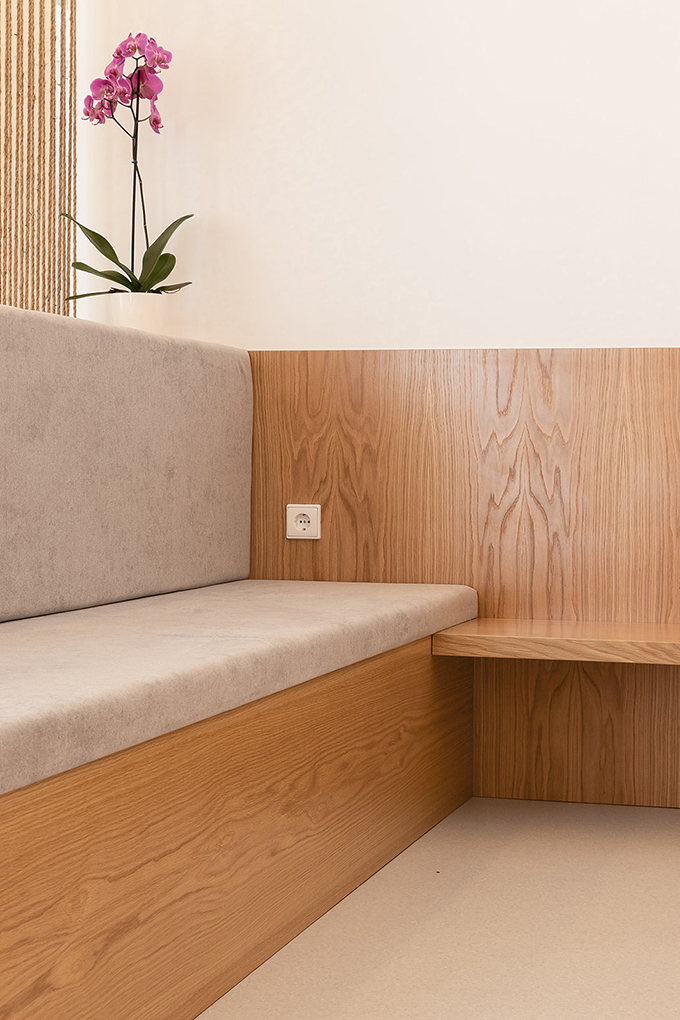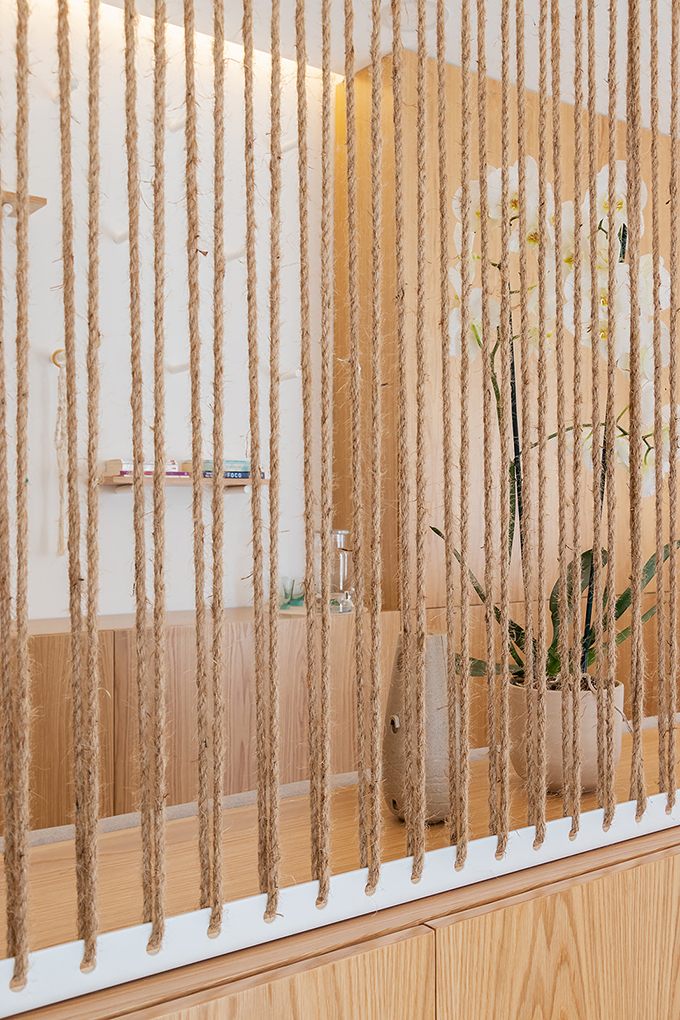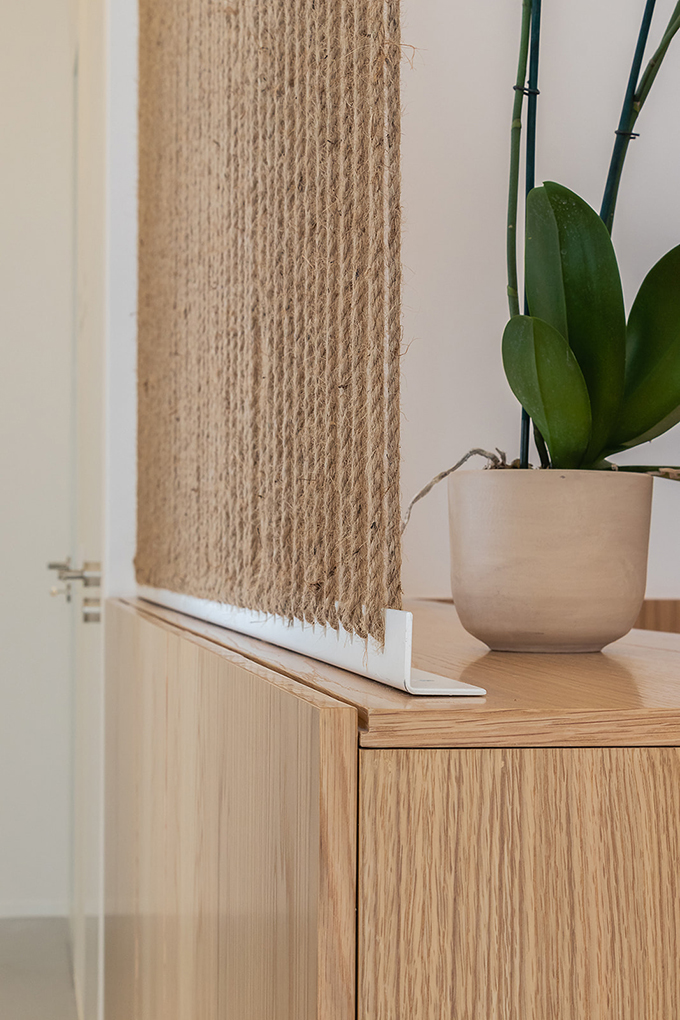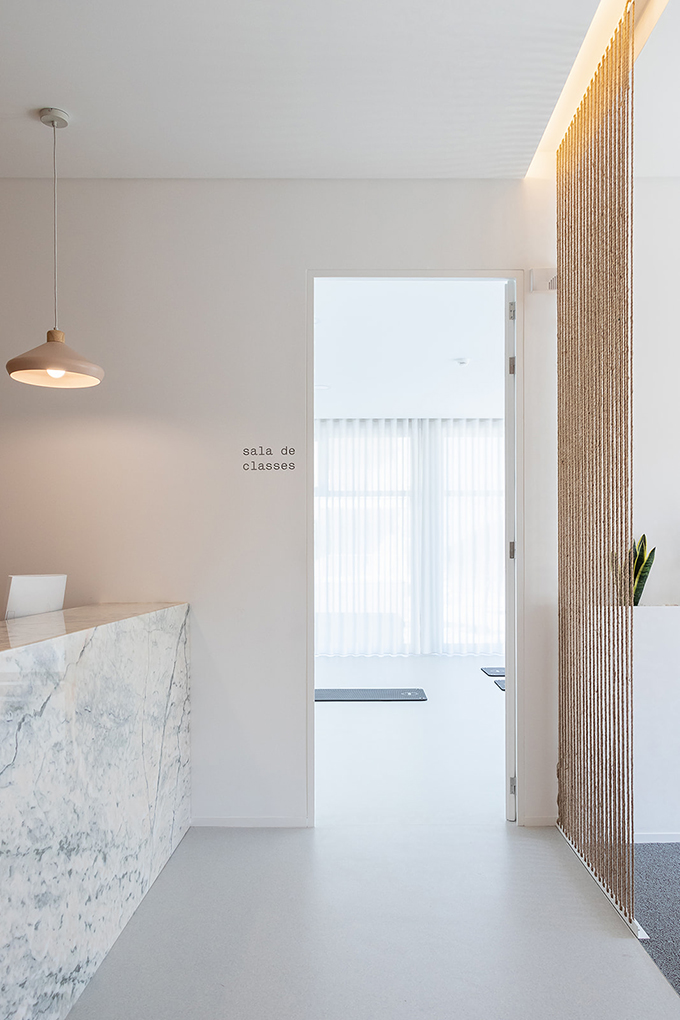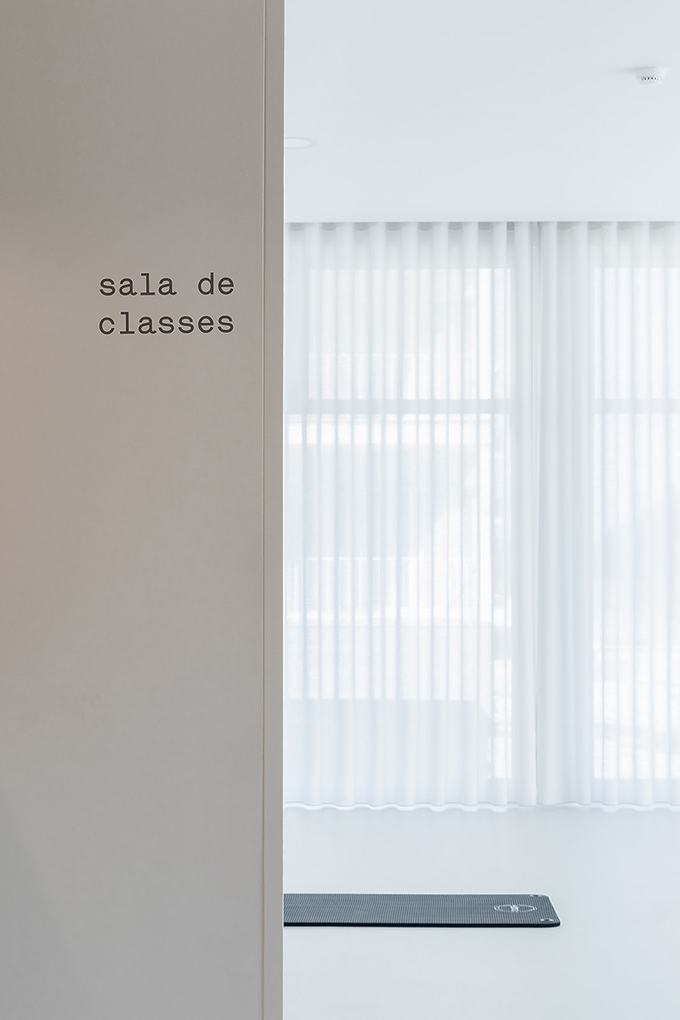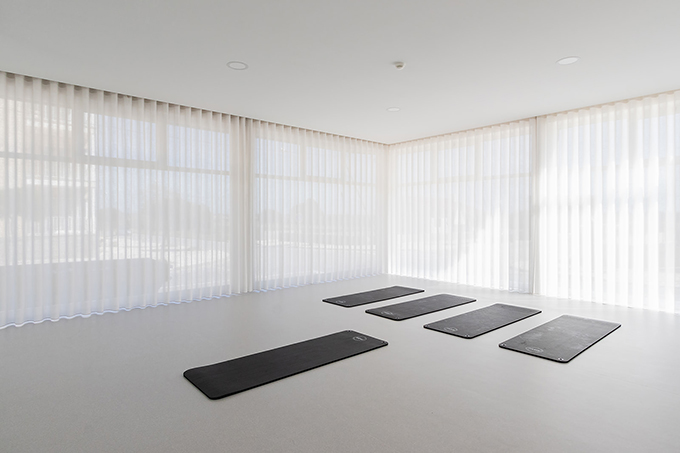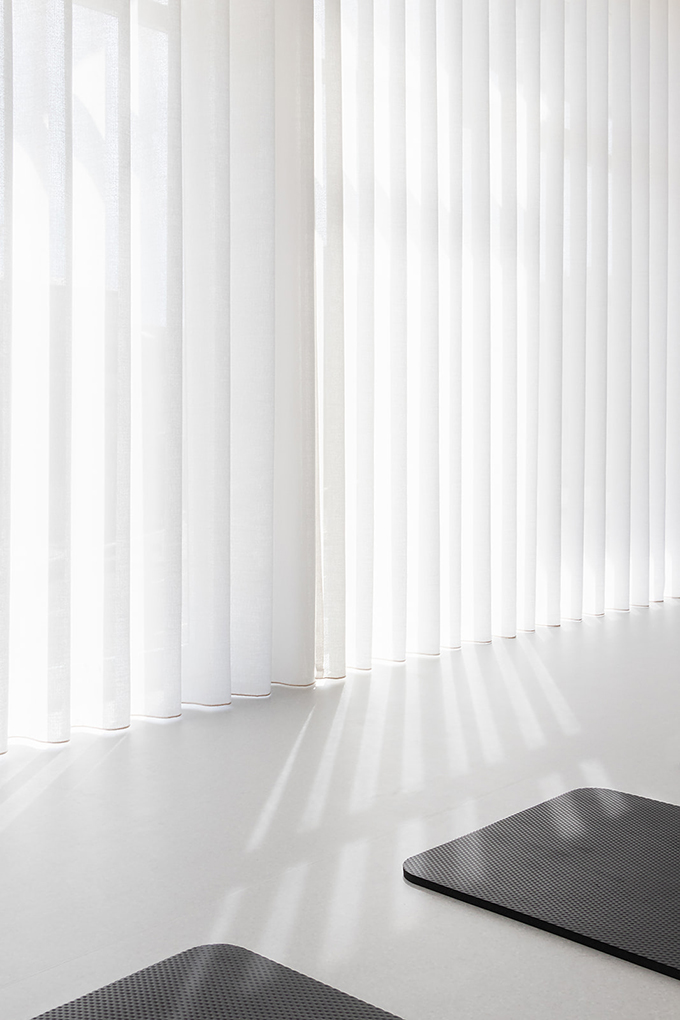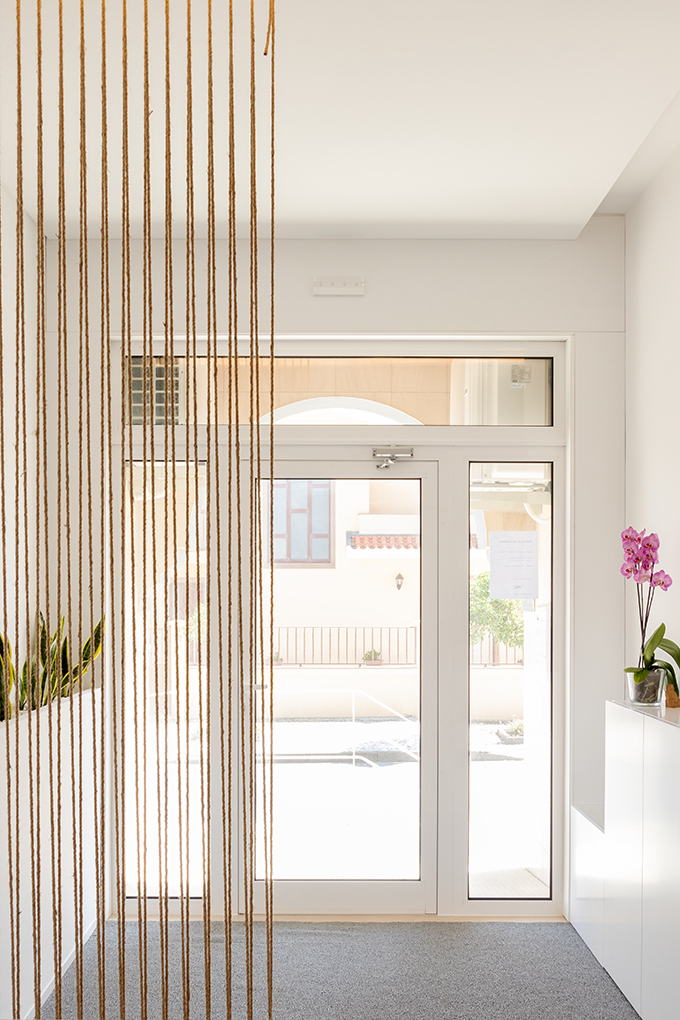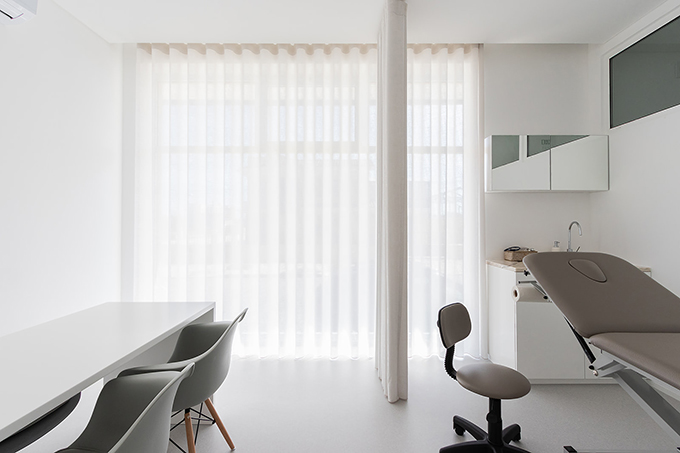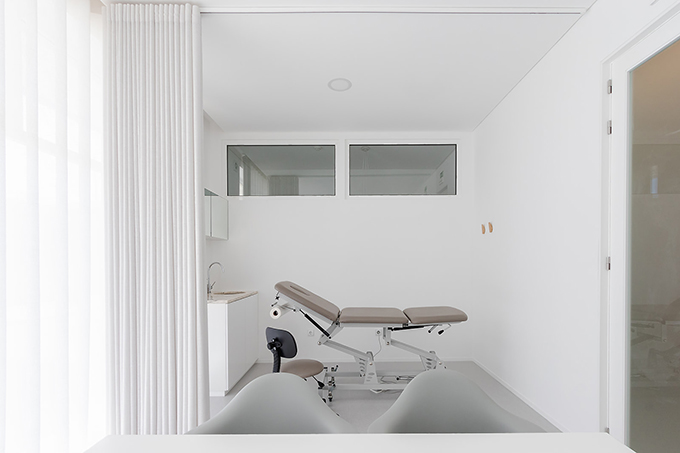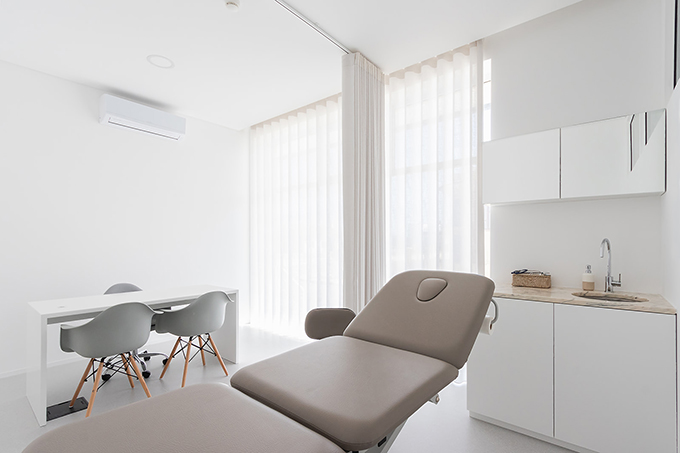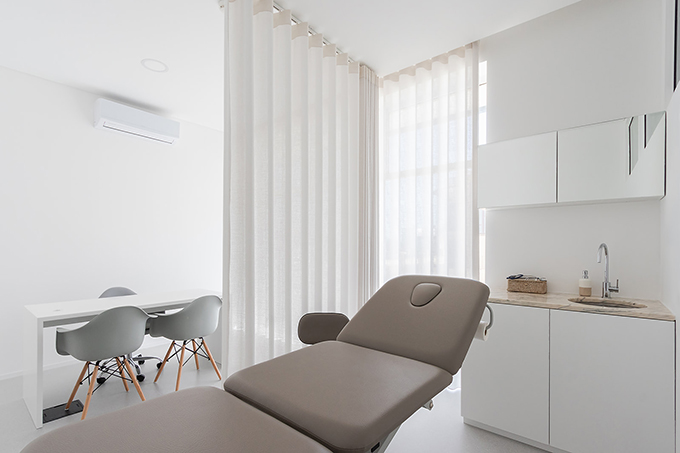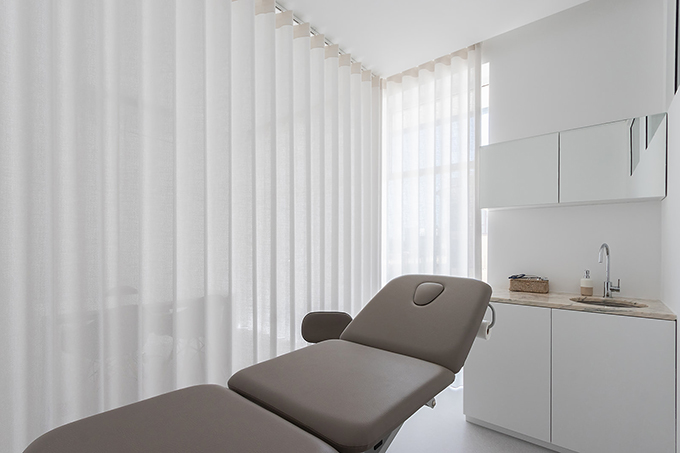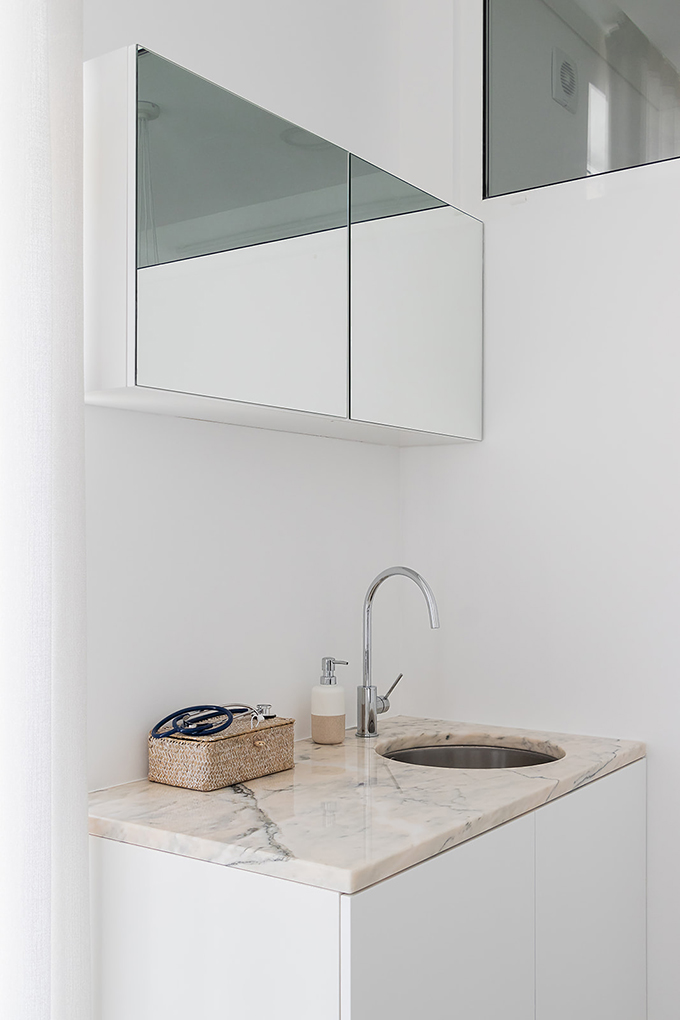 From the architects: Because architecture is seeing birth and making life happen, this is undoubtedly an excellent example.
A space like an open book, ready to receive such important areas as physical rehabilitation, women's health, baby health, family health, wellness and nutrition, allied to a simple committed spirit of work, becomes direct and free from preconception.
The key concepts for the development of this clinic begin with neutrality and minimalism (technical flooring and white walls), combined with the warmth of the reception (wood and fabrics) and the workforce (ropes), without forgetting that we are an integral part of everything which is natural (stone and plants).
Project name: Espaço S
Architect's studio: Qiarq . arquitectura+design
Website: www.qiarq.com
Project location: Praia da Vagueira, Aveiro – Portugal
Completion Year: 2019
Gross Built Area (square meters): 300m2
Architects: Joana Pereira
Construction: Abrantes Gregório
Photo credits: Carolina Delgado Architectural Photography