Cage Atelier has recently completed its latest residential project in Lisbon, Portugal – CONCRETE 11. The residence emerged as a response to the yearning for urban proximity in Lisbon, while preserving the harmonious coexistence with nature reminiscent of a countryside retreat. The project's design allows for a dynamic interaction between the house and its environment, creating a reciprocal relationship.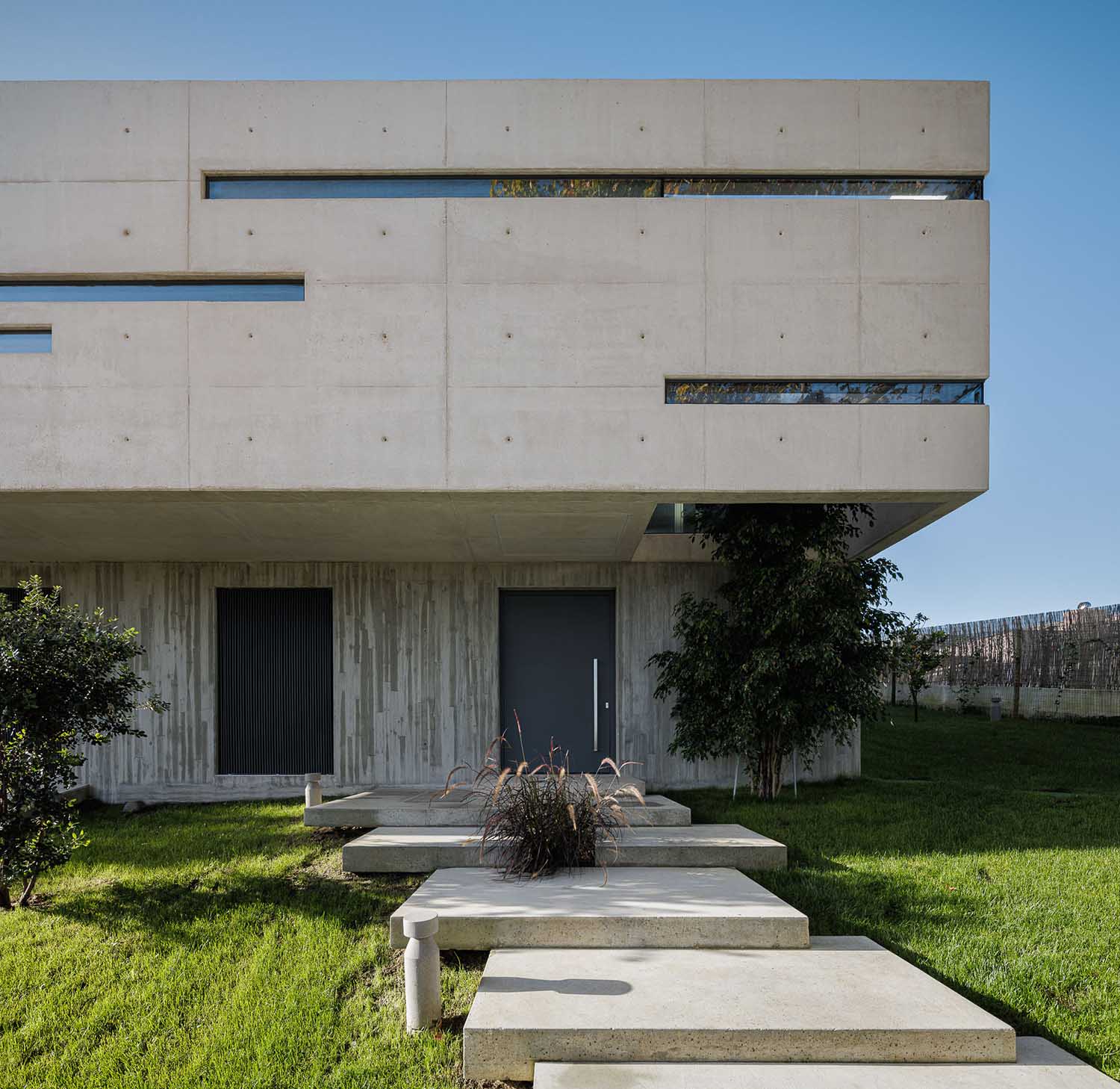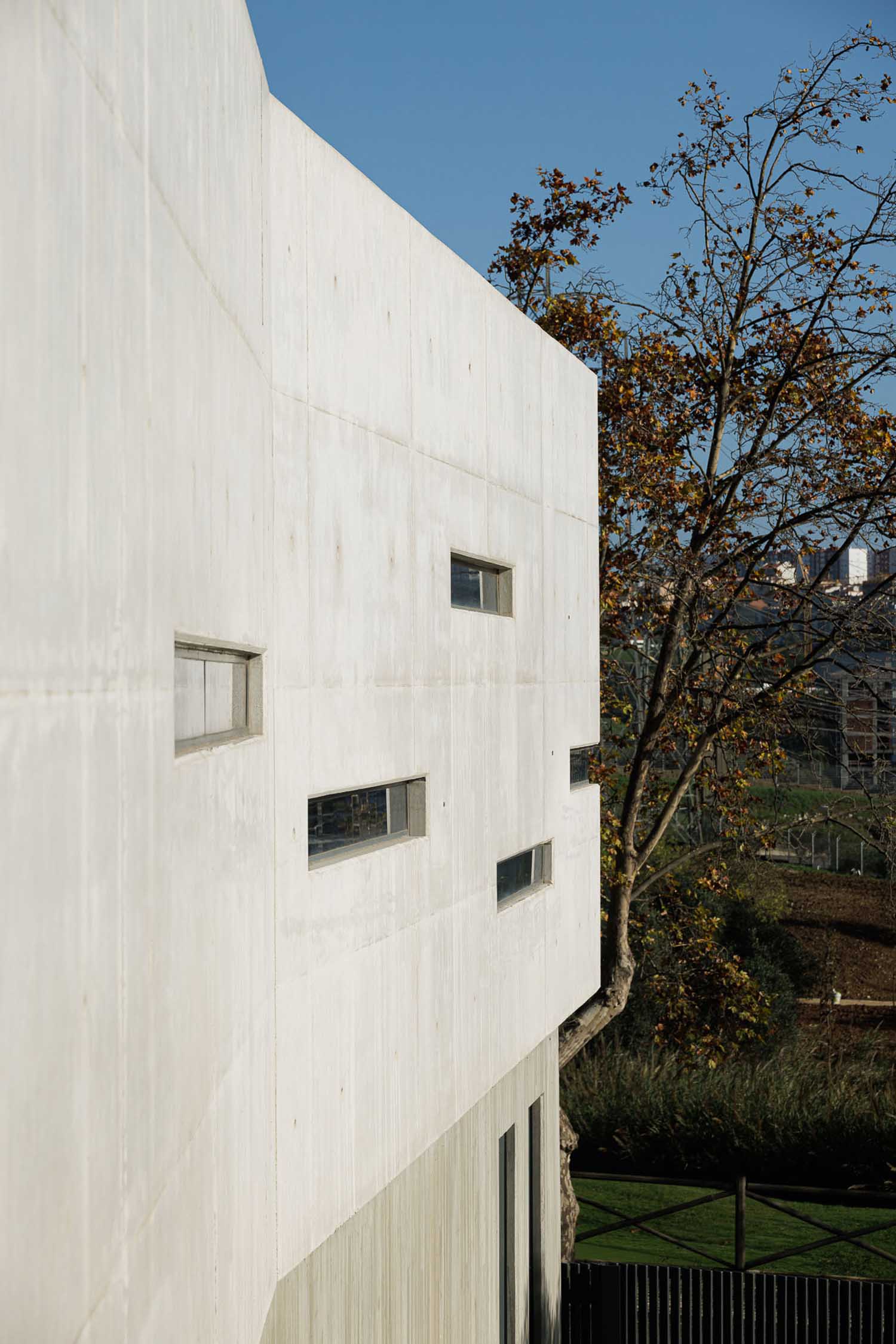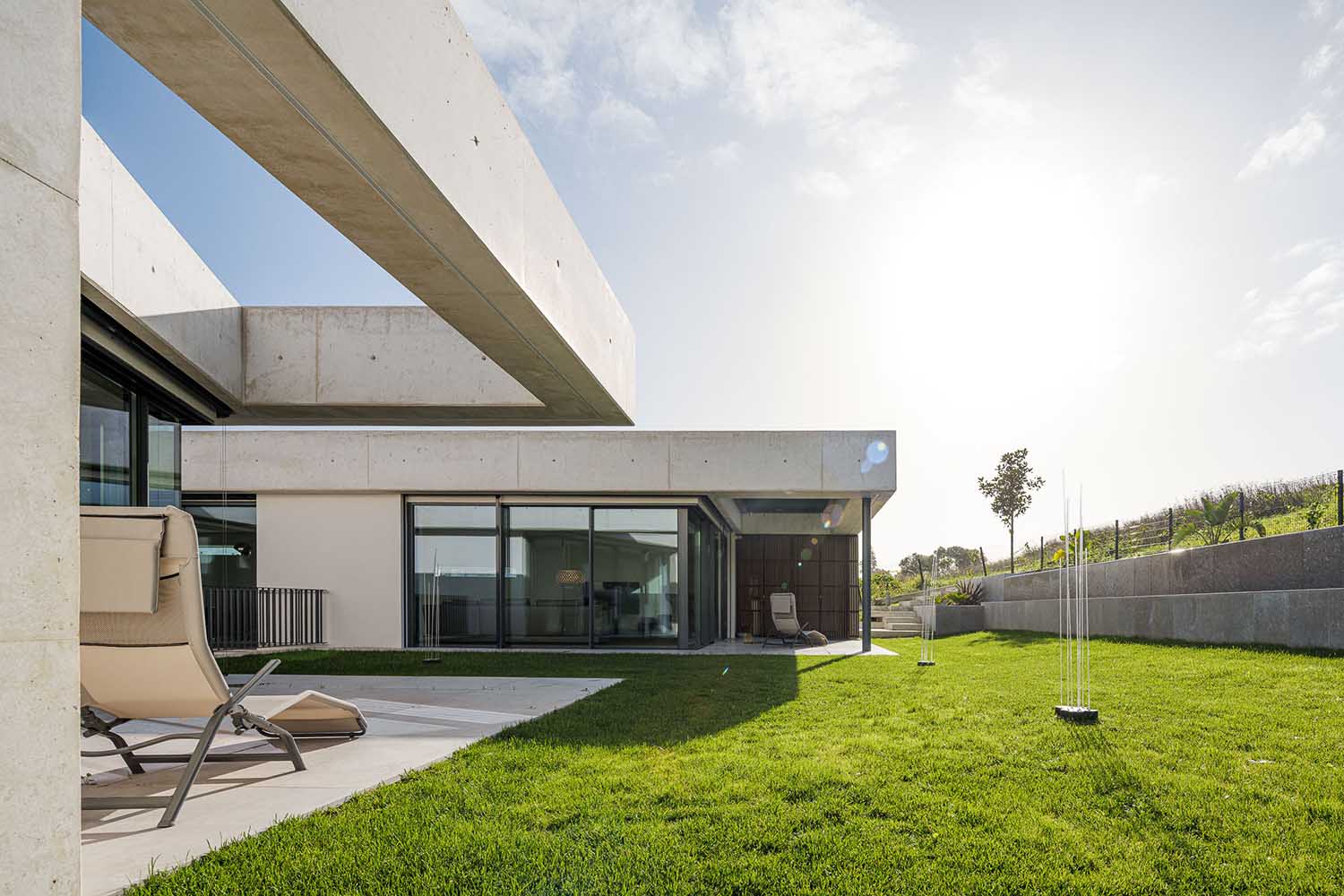 The integration of urban and landscape elements is skillfully achieved, with the facades' materiality lending a sense of understated elegance and seamlessly blending the volume into its surroundings. Given the undulating topography of the site, a thoughtful design approach was employed to harmonize the structure with its surroundings. The architectural composition elegantly incorporates two distinct layers, seamlessly blending into the natural terrain. The lower layer, thoughtfully embedded within the slope, serves as a solid foundation, while the upper layer, characterized by a pristine white element, gracefully hovers above. This ethereal upper layer is dedicated to the communal spaces, fostering social interactions within the residence.
The emphasis on materiality in this design is crucial in transforming this volume from a mere dwelling into a sculptural masterpiece.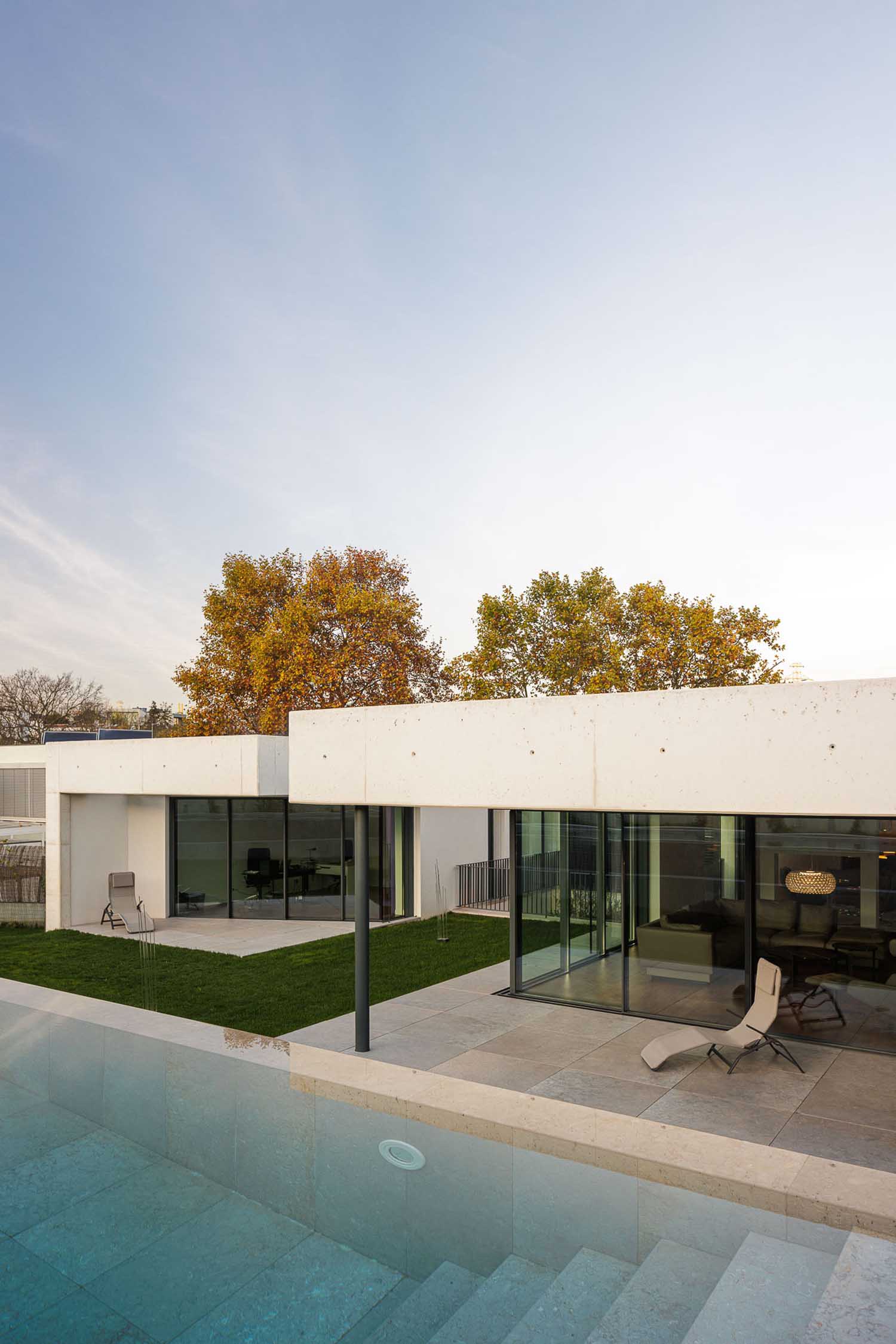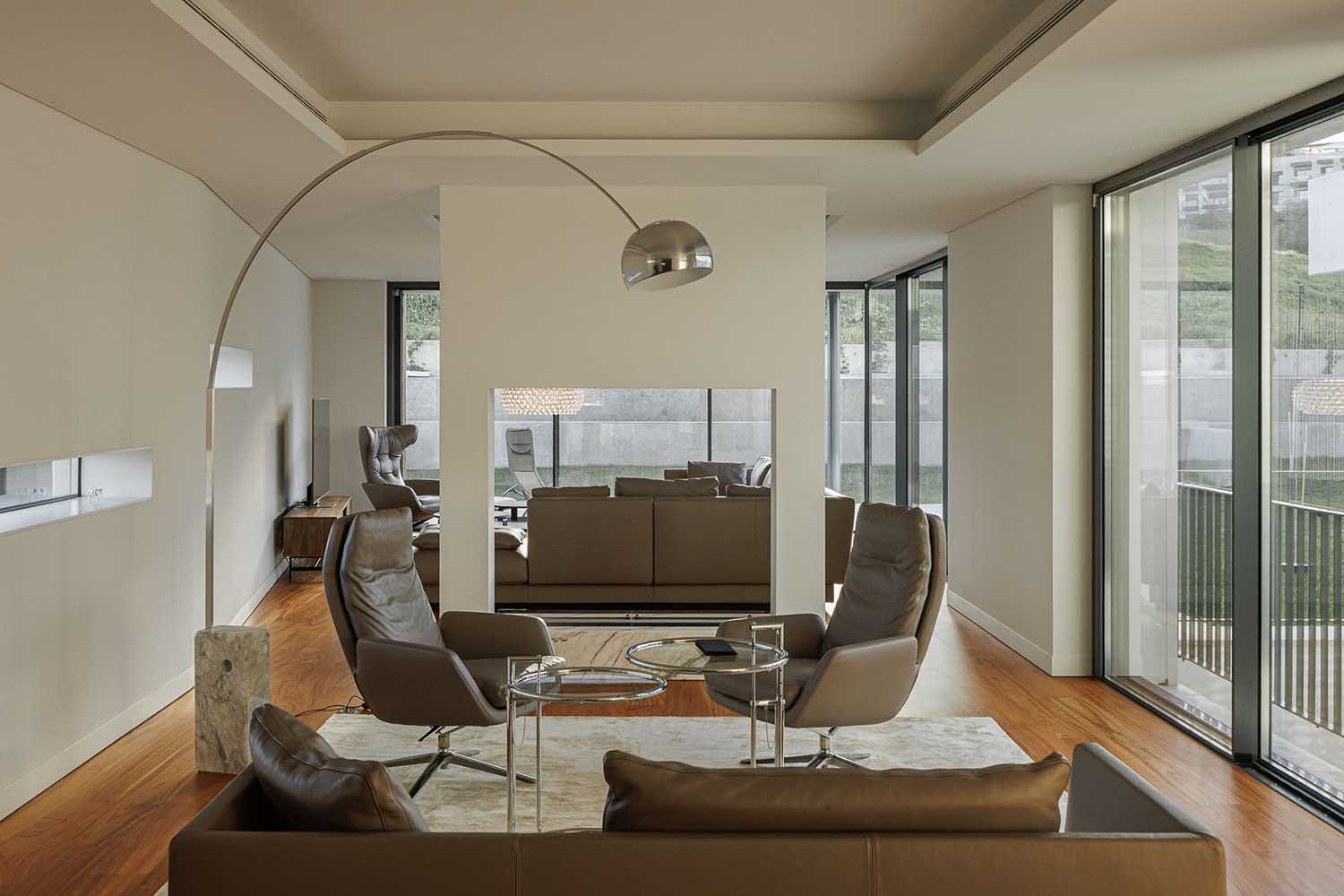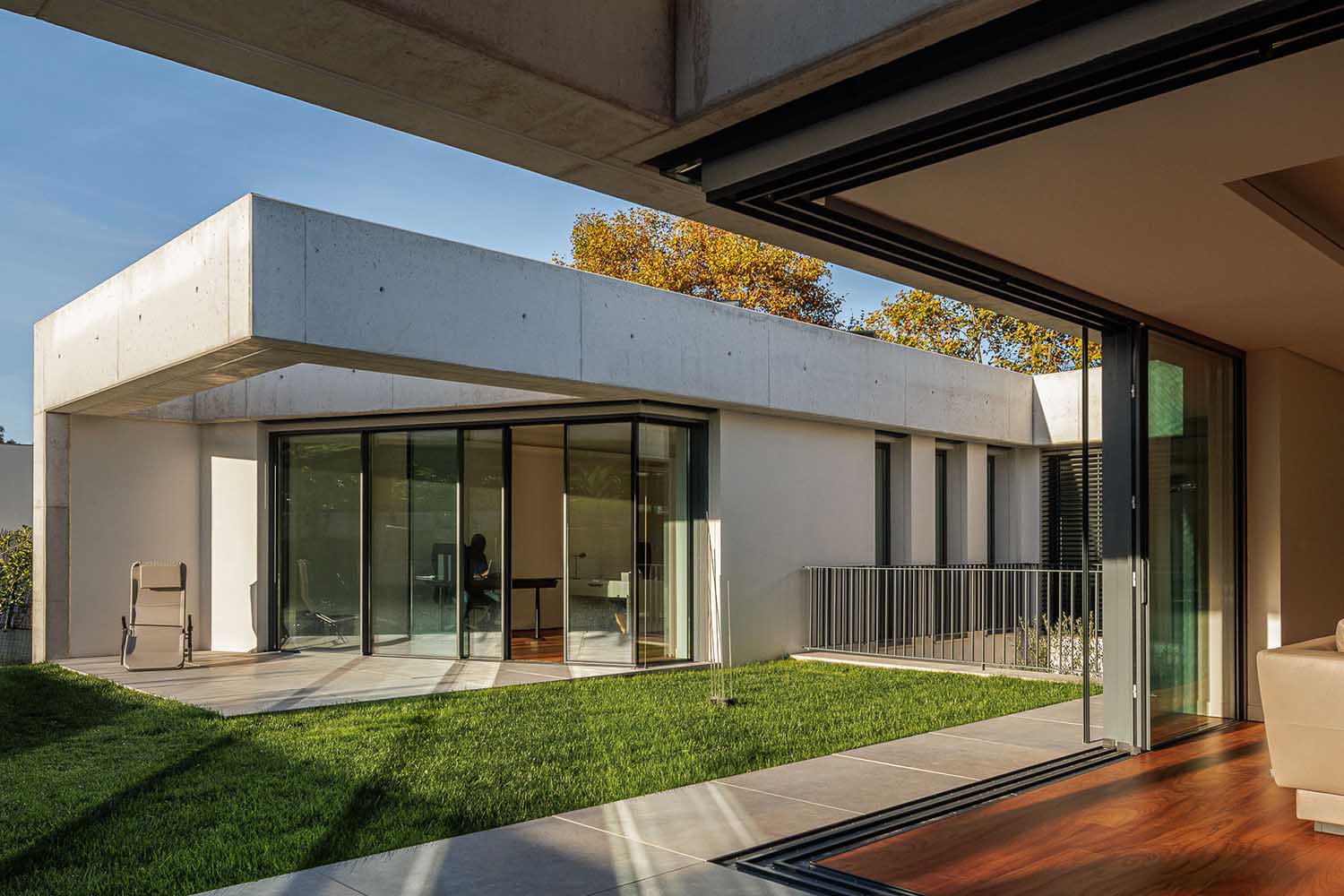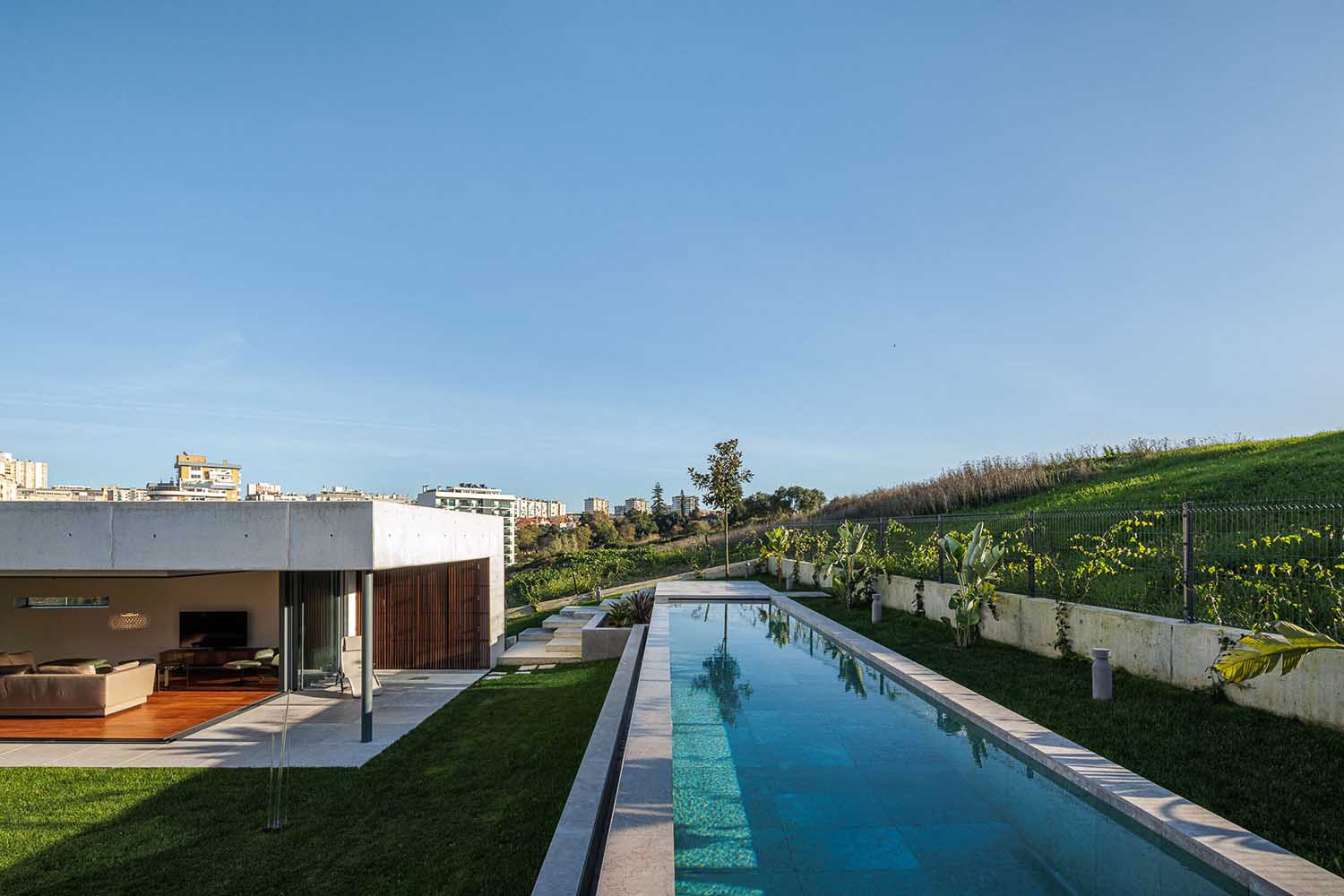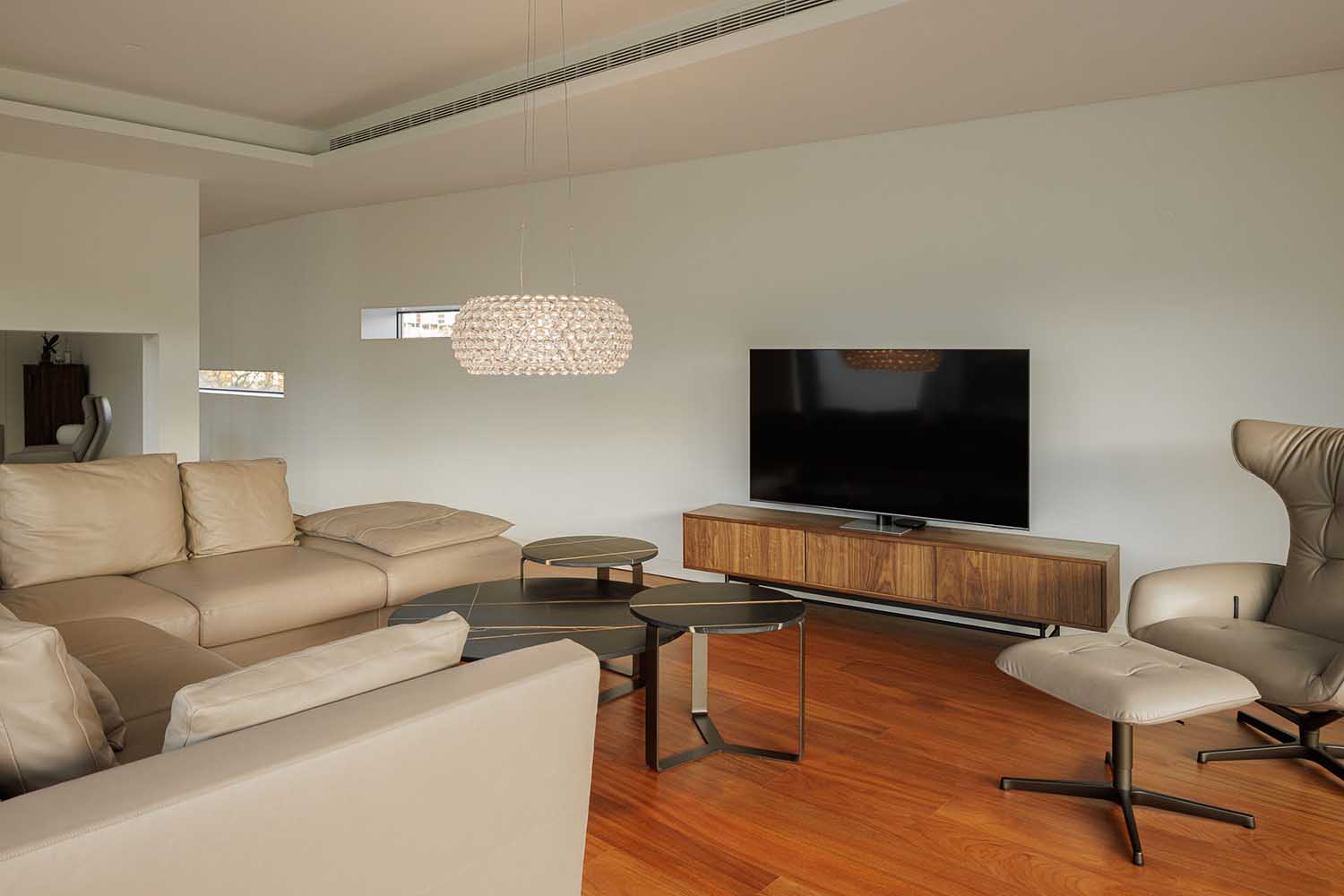 The design team placed utmost importance on utilizing locally sourced materials, specifically focusing on the selection of indigenous wood and natural stones. Additionally, careful consideration was given to the choice of equipment, ensuring that it aligned with the project's emphasis on national resources.
The interior spaces were thoughtfully conceptualized and meticulously designed to achieve a sense of warmth and tranquility, imbuing the residence with a distinctive, contemporary aesthetic while ensuring a serene and peaceful ambiance.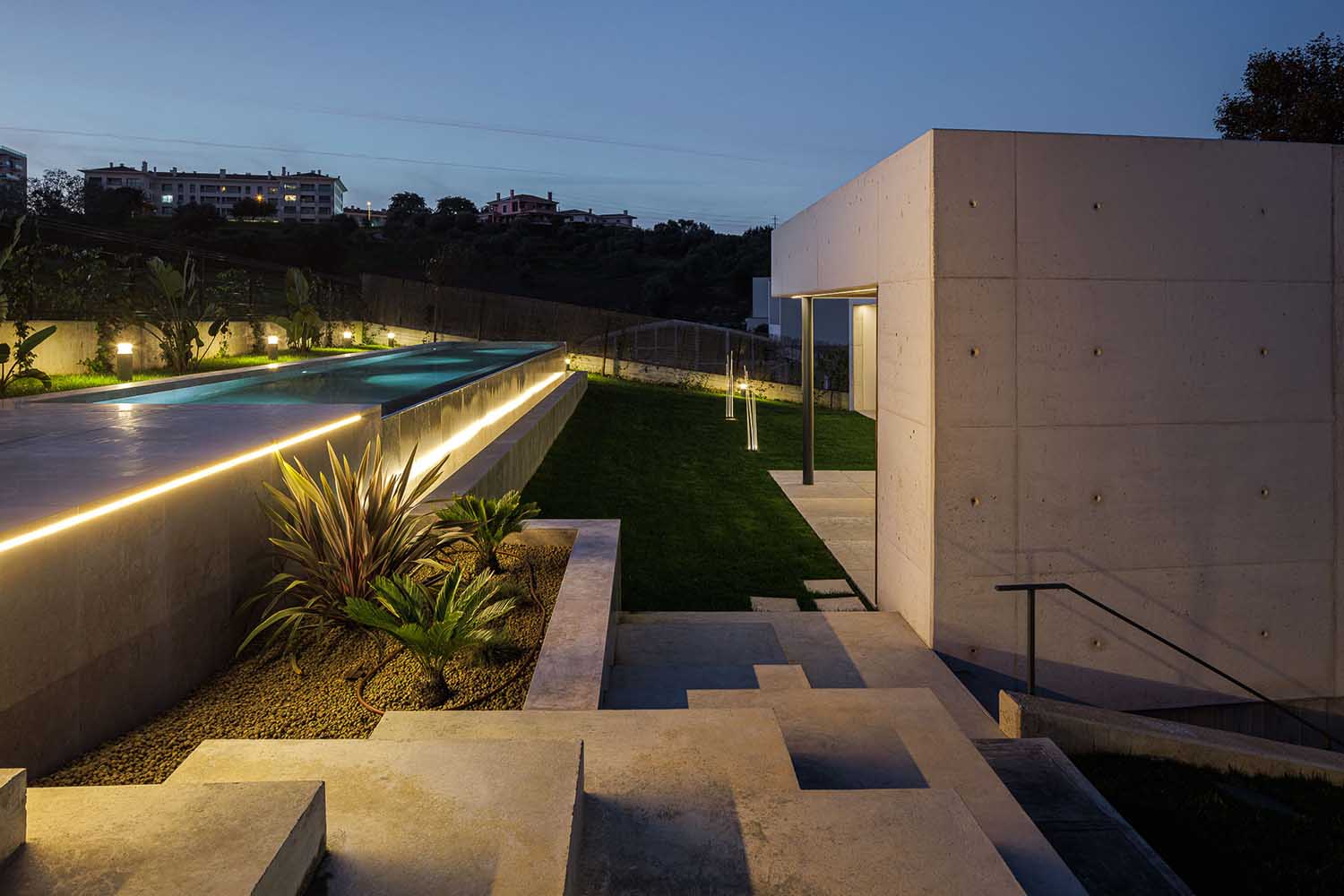 The final outcome exhibited a highly favorable impression. The customers experience a sense of ownership in the house, thanks to the extensive customization options available. The urban aspect of the design was carefully developed to ensure that it maintains a sense of respectability, despite any shortcomings in the surrounding environment.
Project information
Project name: CONCRETE 11
Architecture Office: CAGE ATELIER – www.cageatelier.pt
Main Architect: RICARDO RAMOS
—
Location: LISBON
Year of conclusion : 2023
Total area: 540m2
–
Builder: CONSTRUCTORA SAN JOSÉ
Inspection: BLUE PLACE
Engineering: P2S Project
Landscape: CAGE ATELIER
–
Light Design: CAGE ATELIER / LENSO LIGHT
Acoustic Design: P2S Project
Fluids Engineering : P2S Project
Thermal Engineering: P2S Project
Interior Design: CAGE ATELIER
–