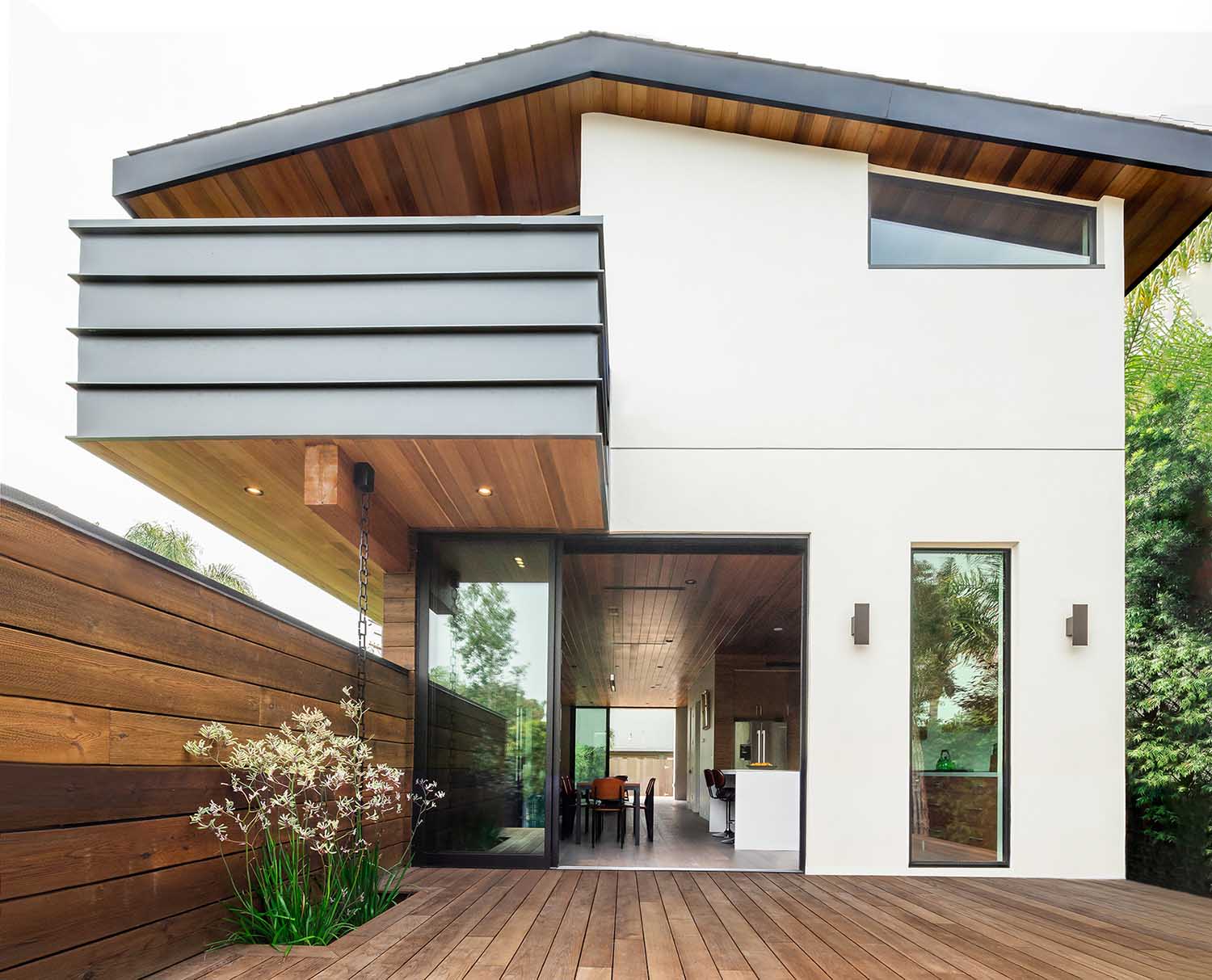 The Venice Beach Contemporary Craftsman (VBCC) House, designed by Conner & Perry Architects, is an impressive renovation project that transformed a small bungalow-style home into a spacious, open, and connected living space suitable for a growing family.
Nestled along the vibrant coastline of Venice Beach, the VBCC House's design goal was to create a seamless flow from front to back, making it a dream space for entertaining and capturing the refreshing Pacific breeze. Key to the design's success are the glass sliders on either end of the house, which extend the wood flooring and ceiling into the spacious decks and surrounding landscape.
Approaching the residence, visitors are drawn along a captivating wall of charred wood and an exposed cantilevered glulam beam. Ascending concrete steps, they encounter an extraordinary entry door, featuring a built-in filtration planter that ingeniously blurs the line between interior and exterior spaces. Nature seamlessly intermingles with the home, evoking a sense of harmony and balance.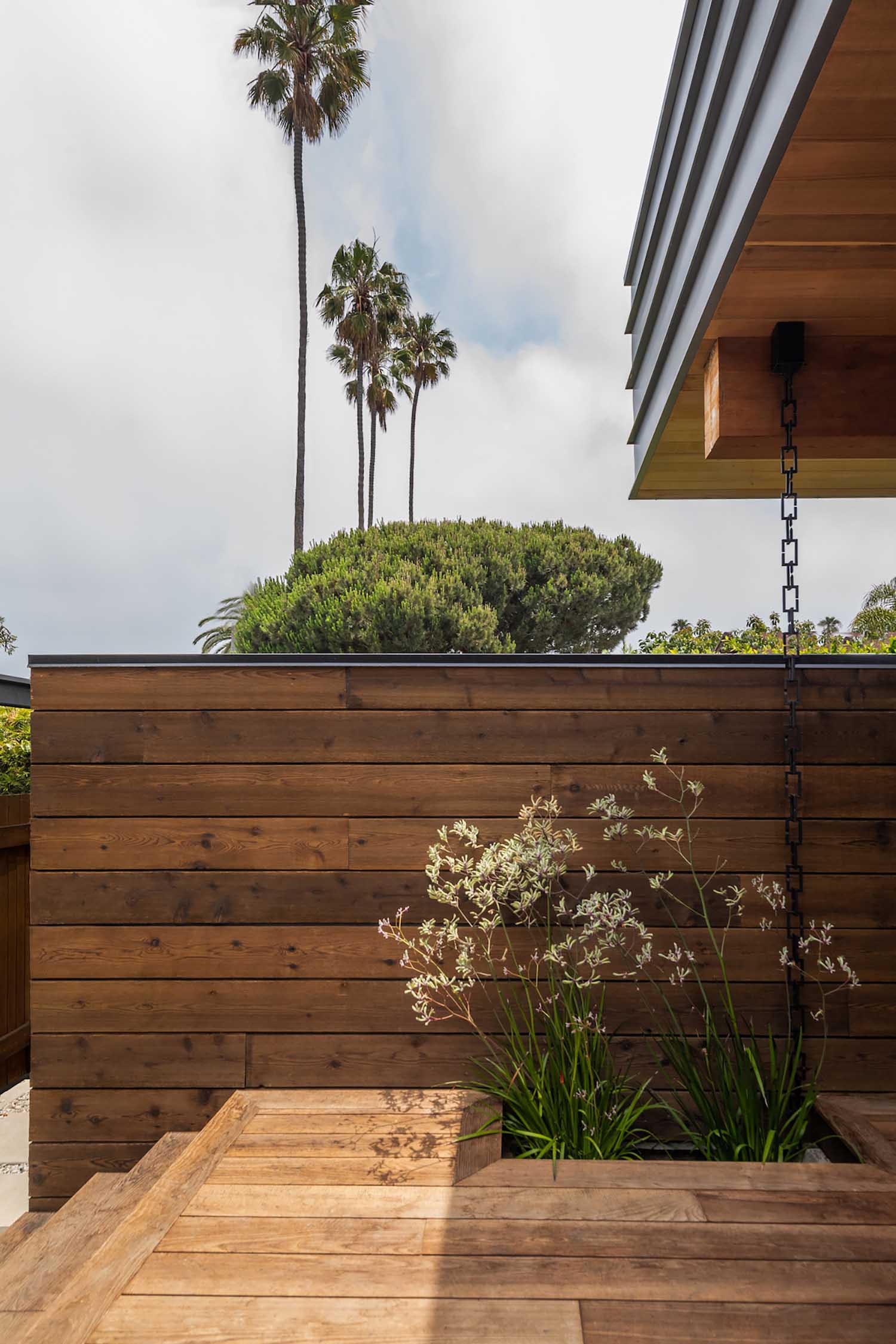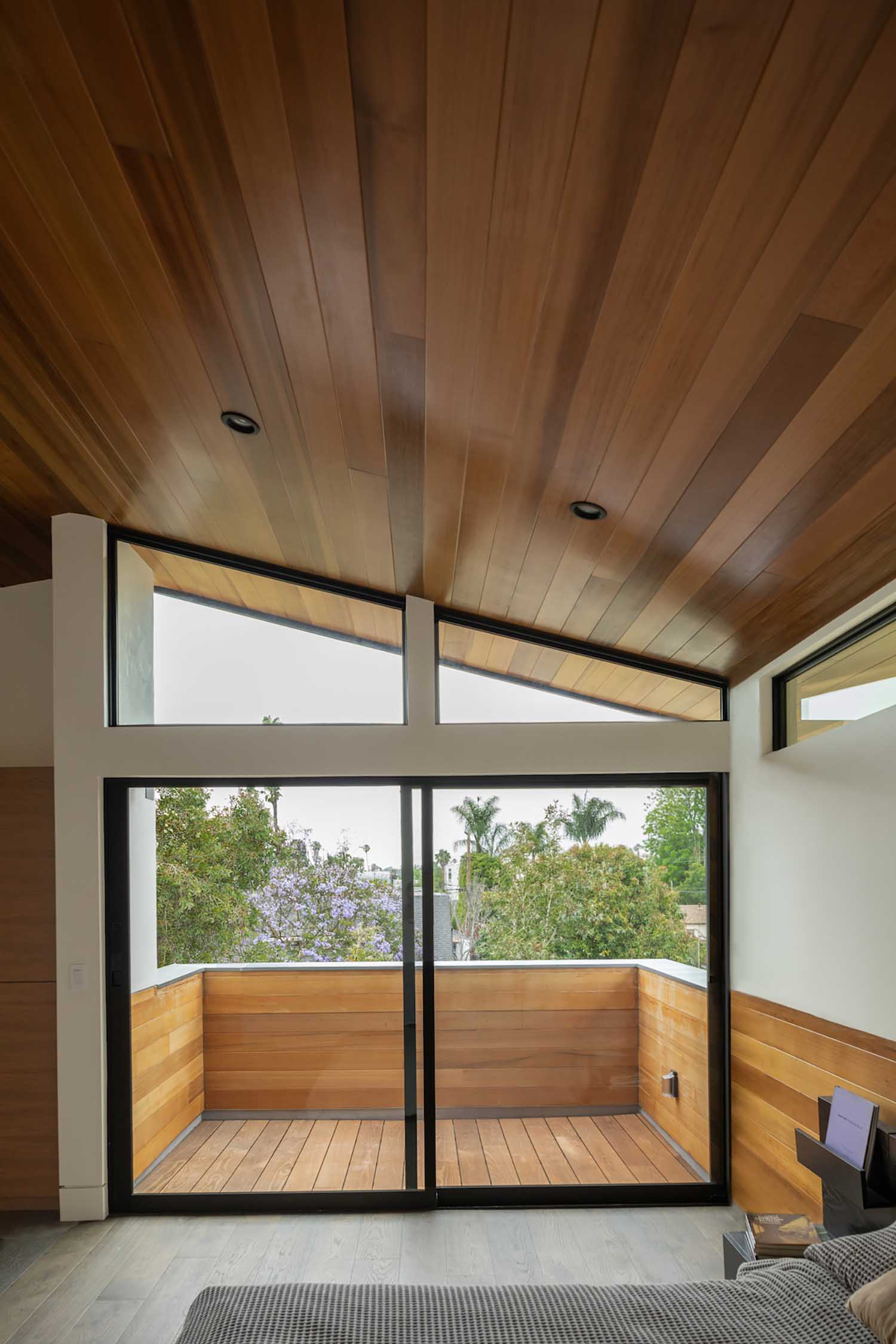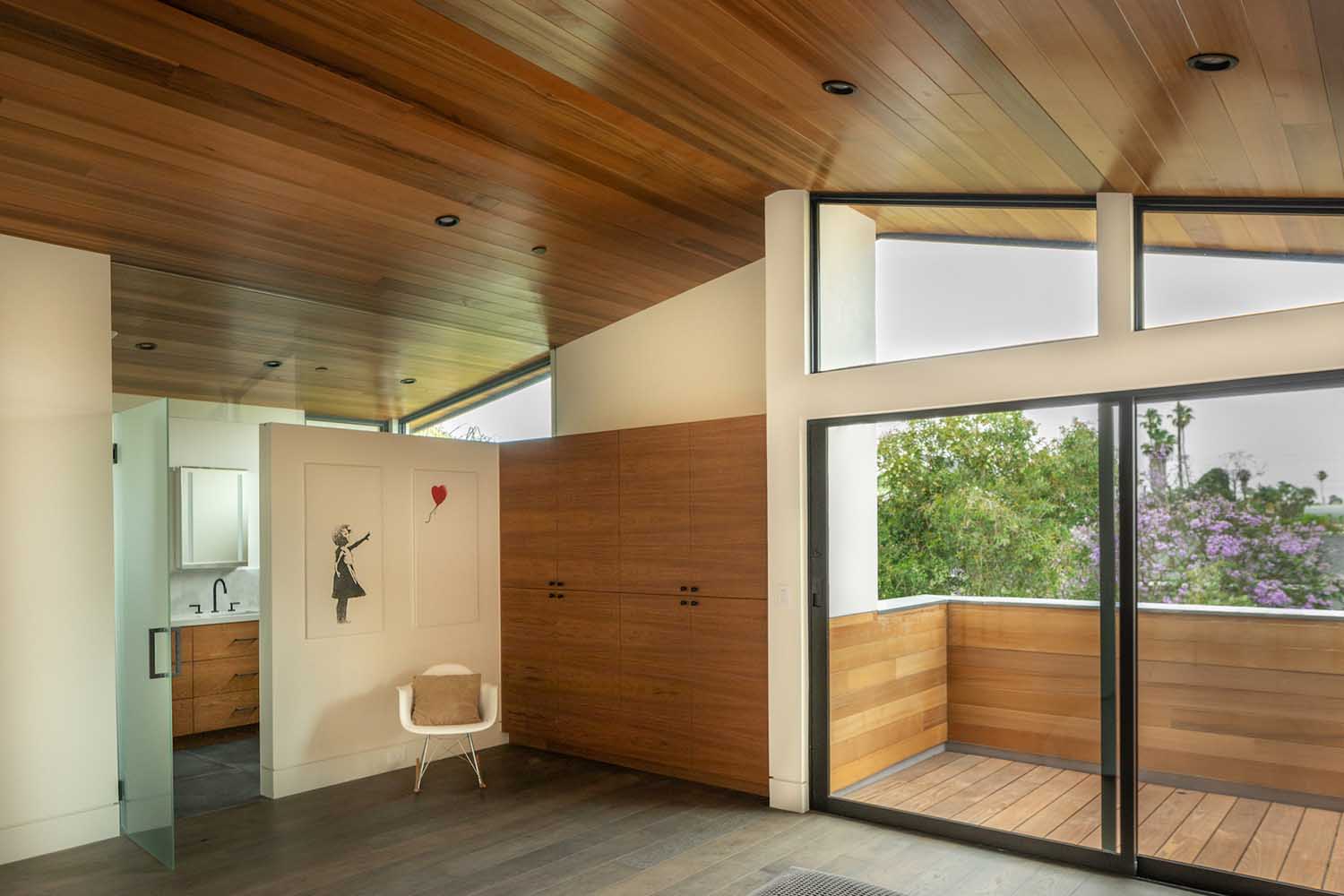 The VBCC House's transformation includes the addition of a second floor, where three bedrooms are nestled. A central open stairwell, filled with natural light streaming from generous northwest-facing windows and three skylights, connects the levels. The highest skylight can be opened, creating a natural ventilation system that breathes life into the dwelling.
Undoubtedly, one of the architectural highlights of the VBCC House is the main bedroom. Boasting a private balcony with panoramic views of the majestic Santa Monica Mountains, this space exemplifies a seamless integration of design and functionality. The balcony's wood railing extends into the room, serving as an architectural built-in headboard and wainscoting, elevating the aesthetic and providing additional storage.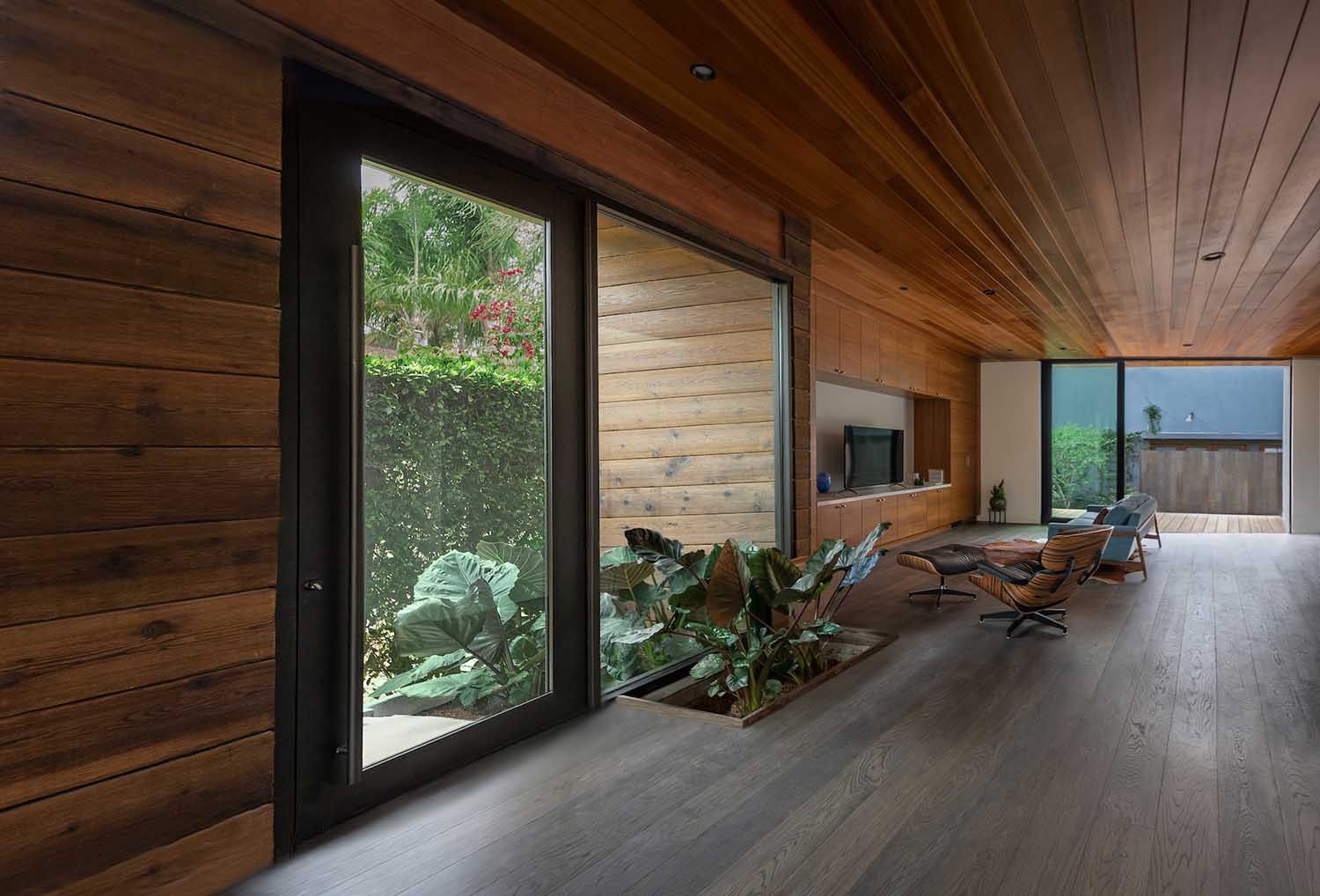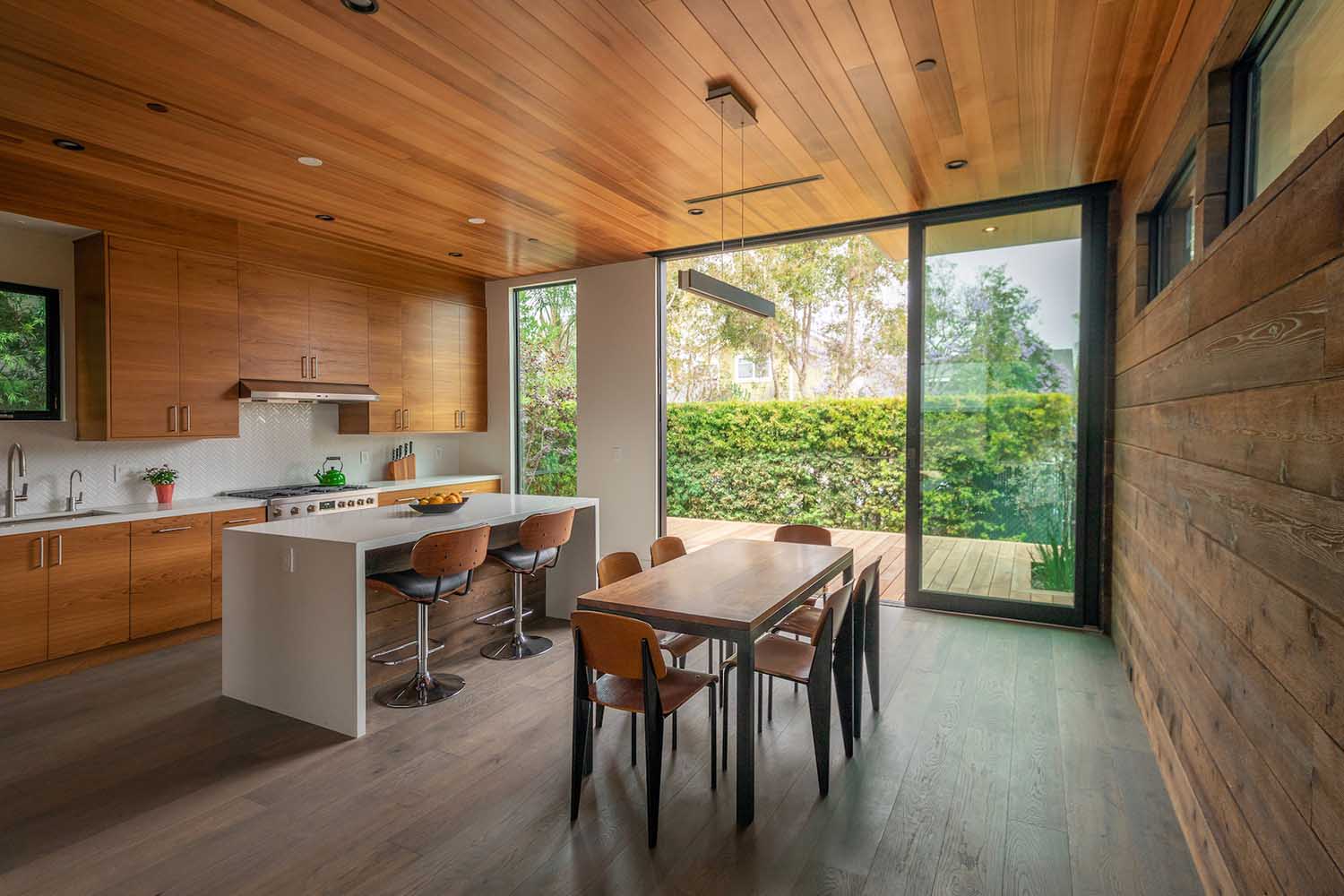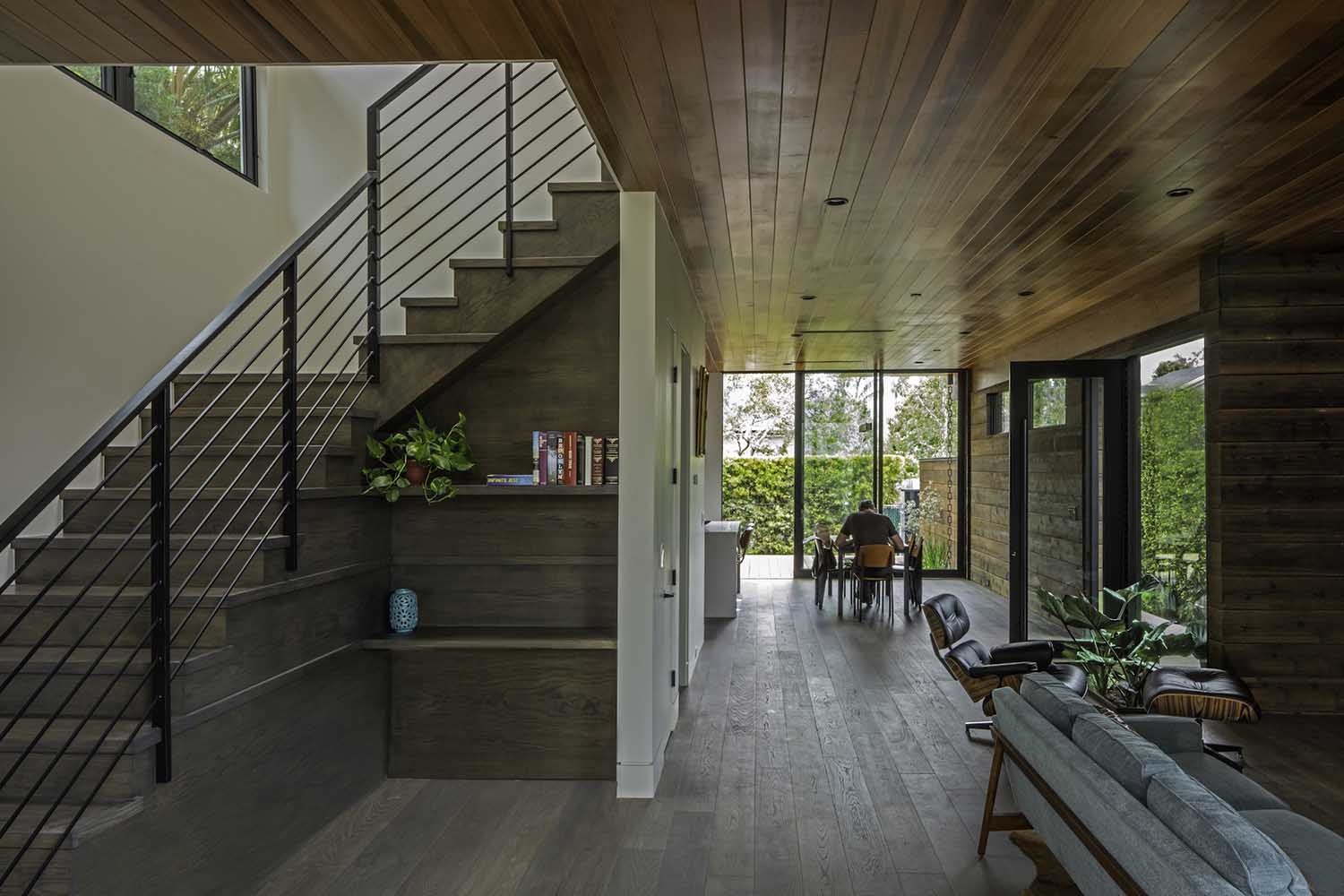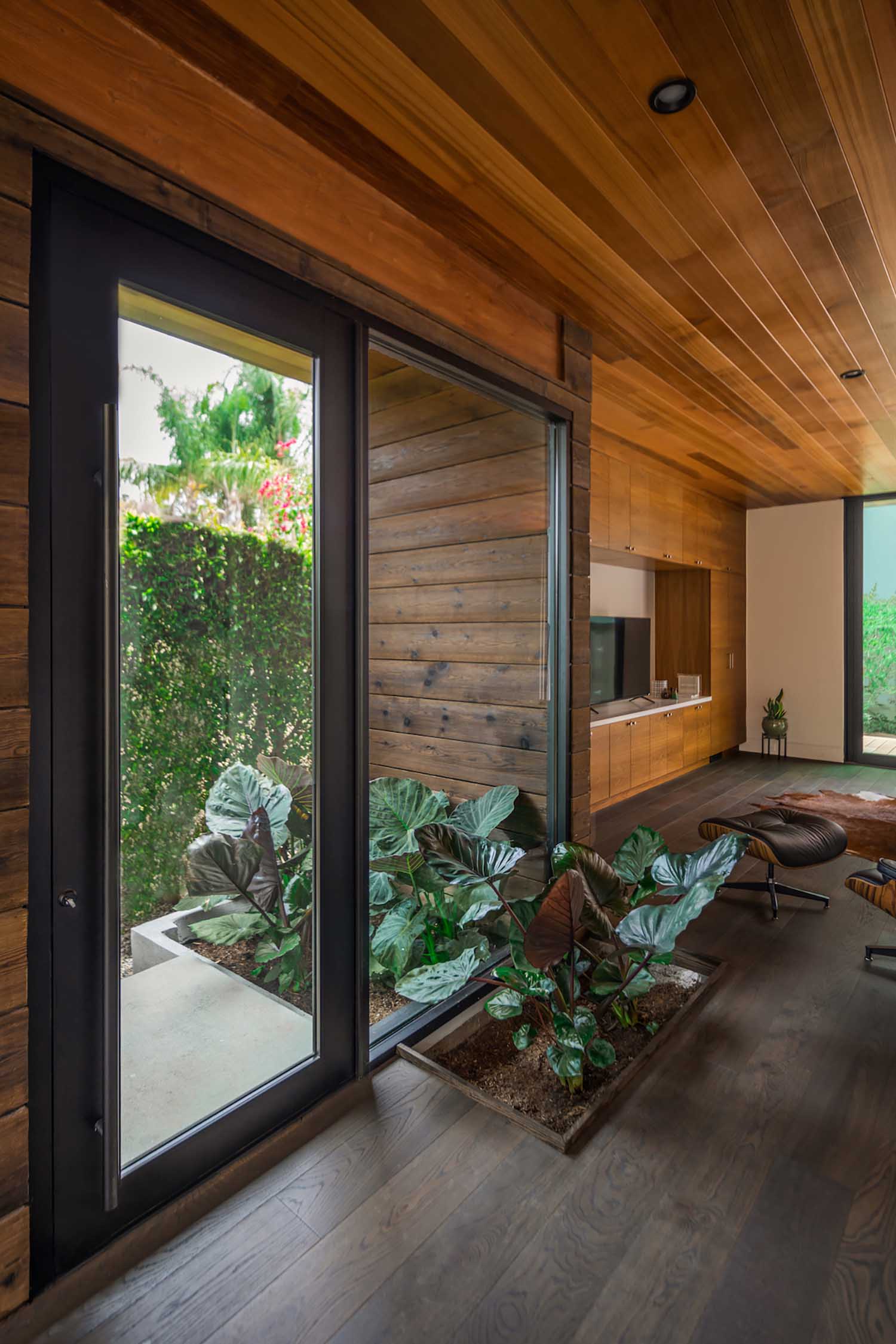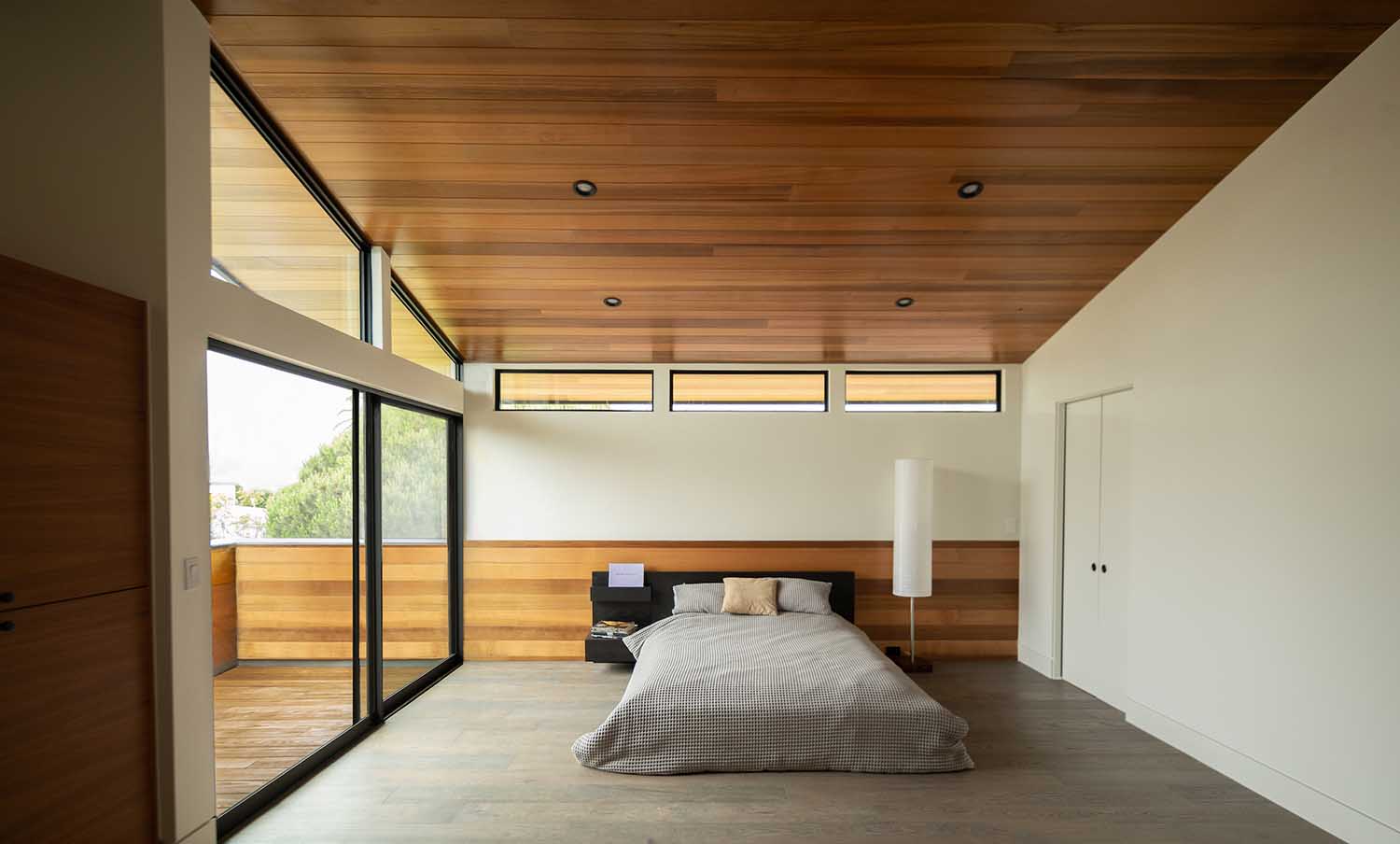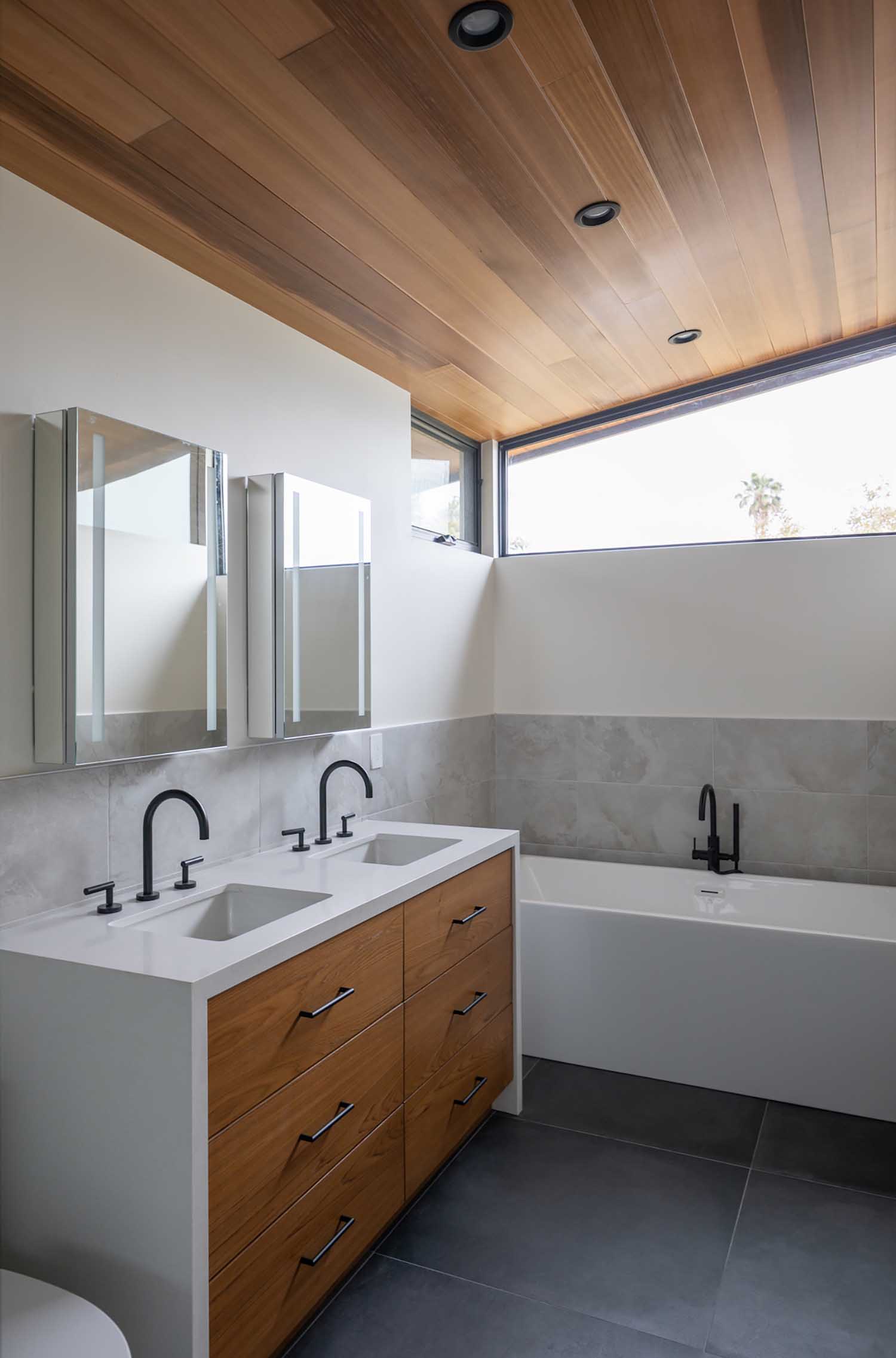 Inside the main suite, clerestory windows allow the wood vaulted ceiling to reach out to the eaves, creating a sensation of boundless space. The room exudes an airy ambiance, invoking a sense of being one with nature while indoors. Equally enchanting, the main bathroom boasts a low wall with a frameless glass transom, balancing privacy with abundant natural light from a corner window that illuminates the inviting bathtub area.
Throughout the design process, Conner & Perry Architects focused on fenestration and orientation, ensuring that natural light, ventilation, and privacy are carefully balanced. The clever use of natural materials further accentuates the connection to the landscape, fostering a serene retreat amidst the lively atmosphere of Venice Beach.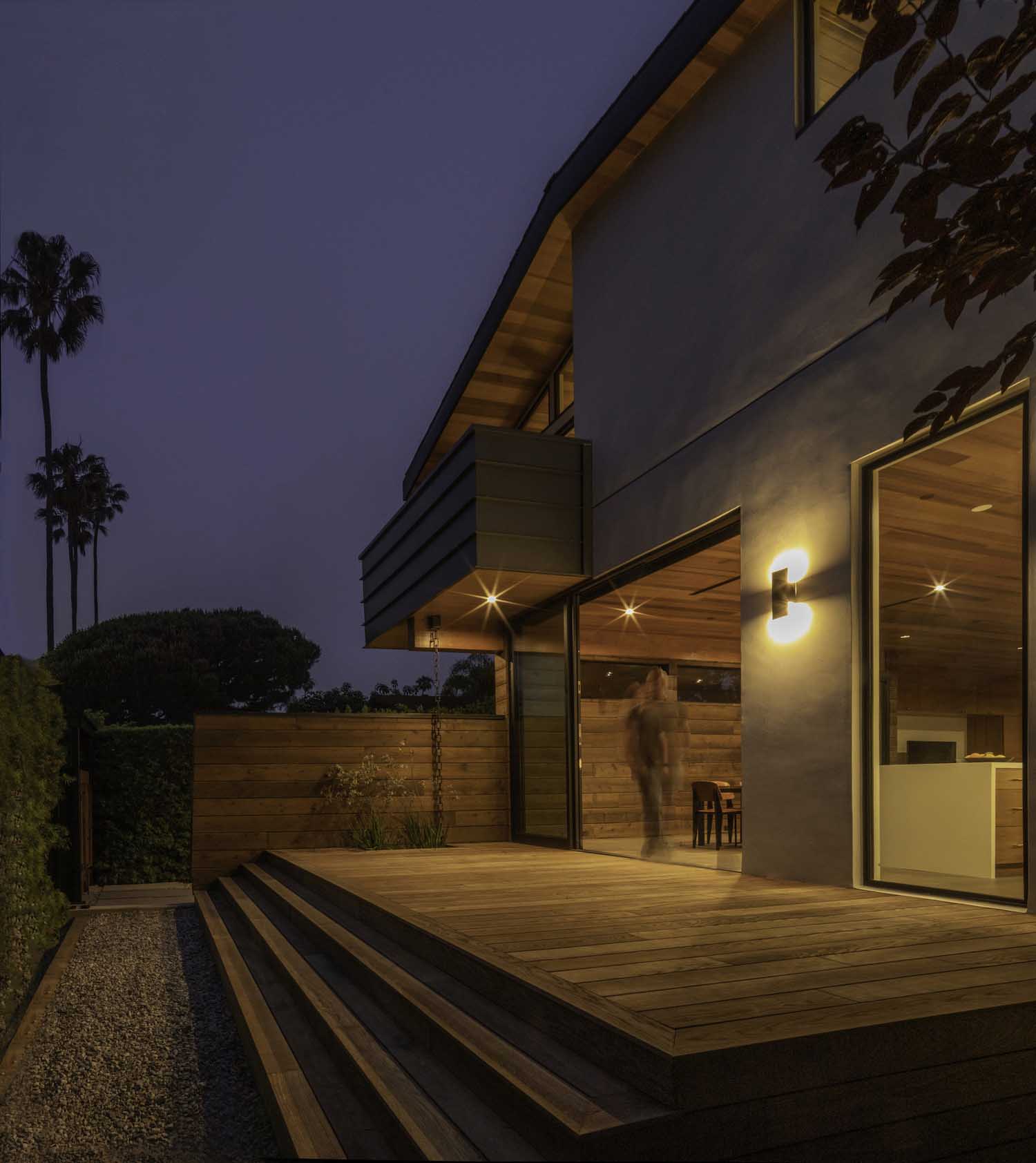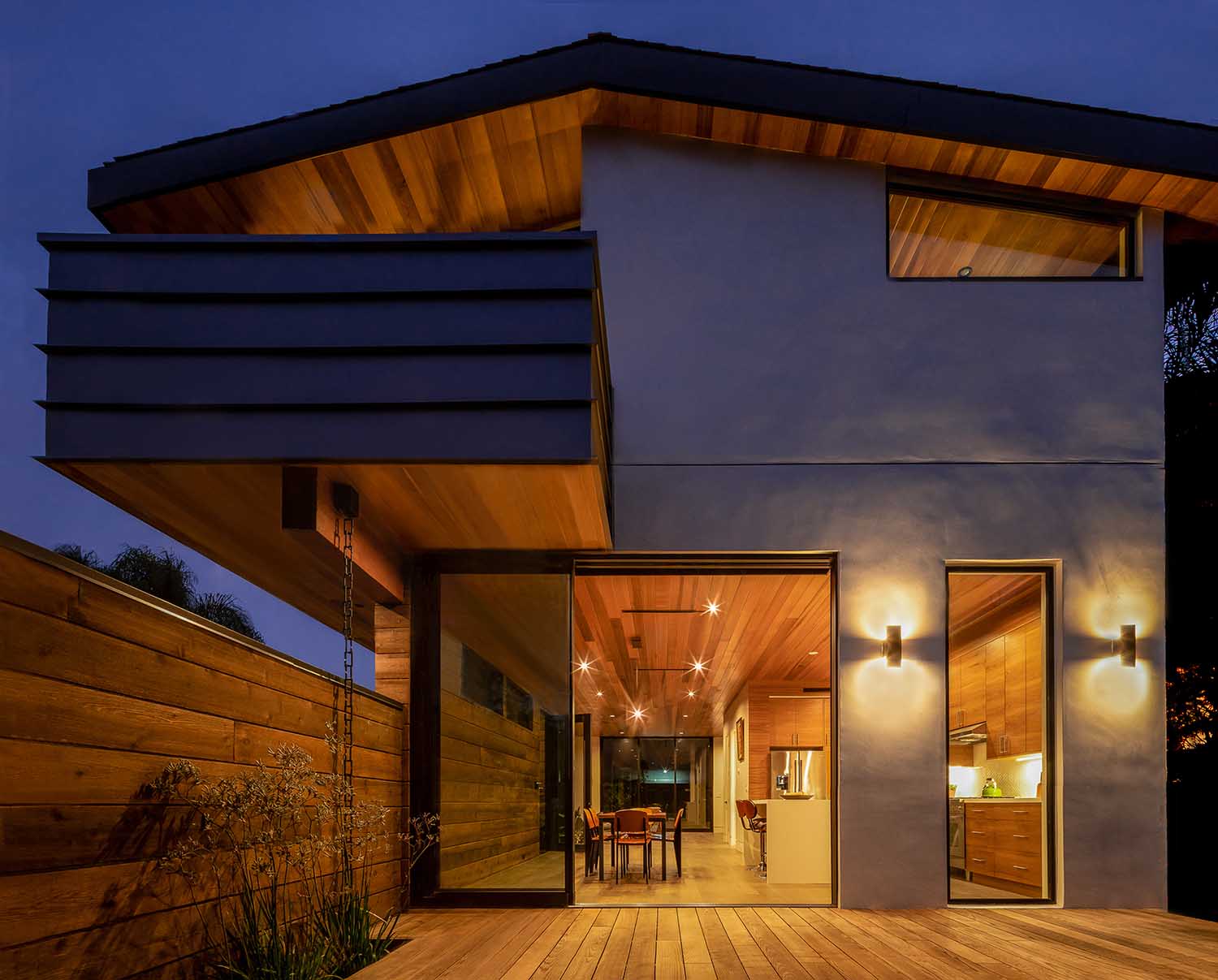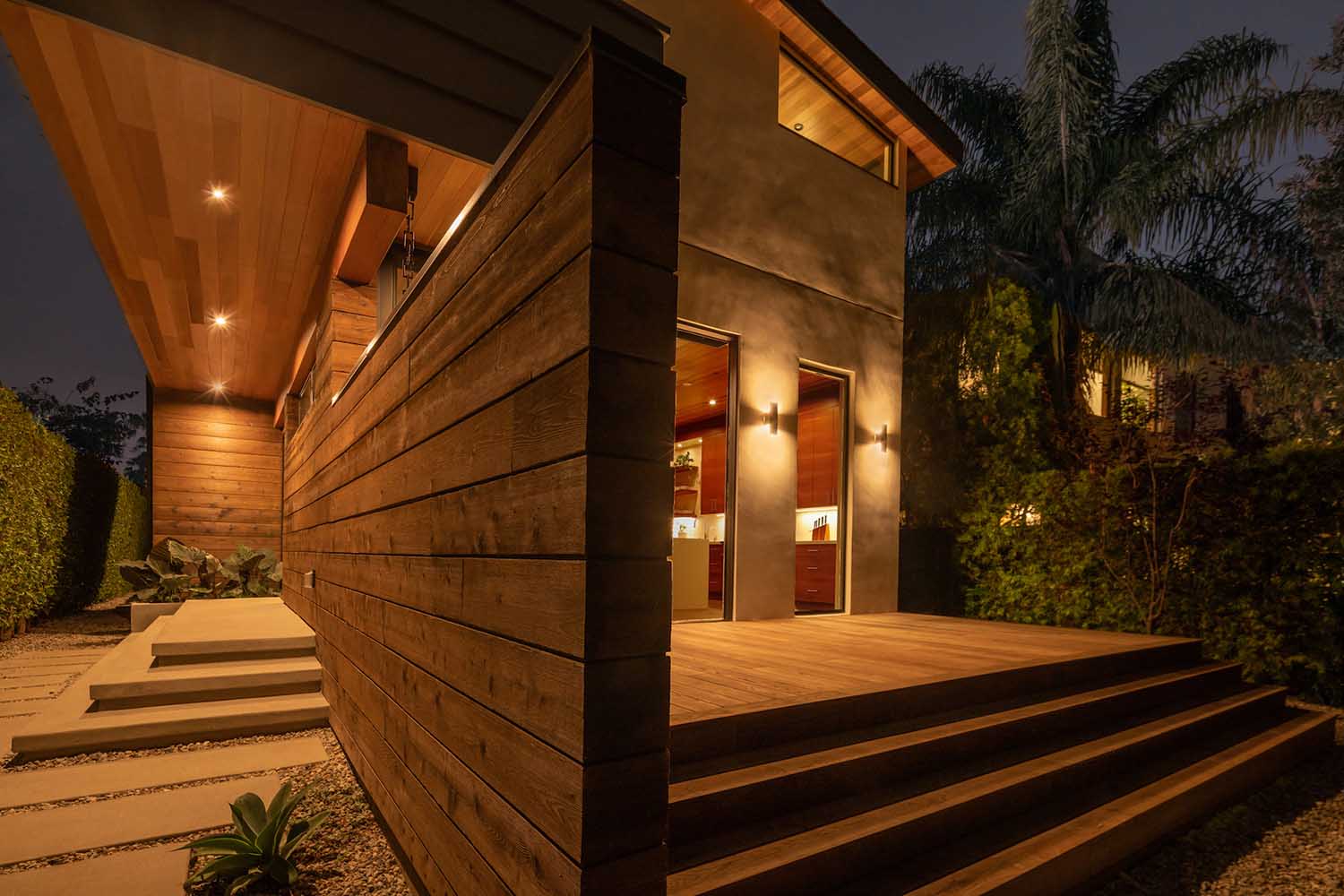 This contemporary Craftsman masterpiece stands as a testament to architectural ingenuity and modern elegance. The VBCC House showcases the harmonious fusion of indoor and outdoor living, creating an unparalleled oasis that both embraces and complements the captivating spirit of Venice Beach.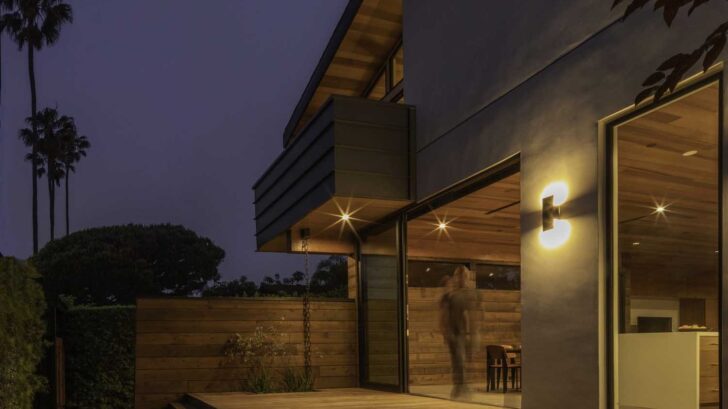 Find more projects by Conner & Perry Architects: www.conner-perry.com