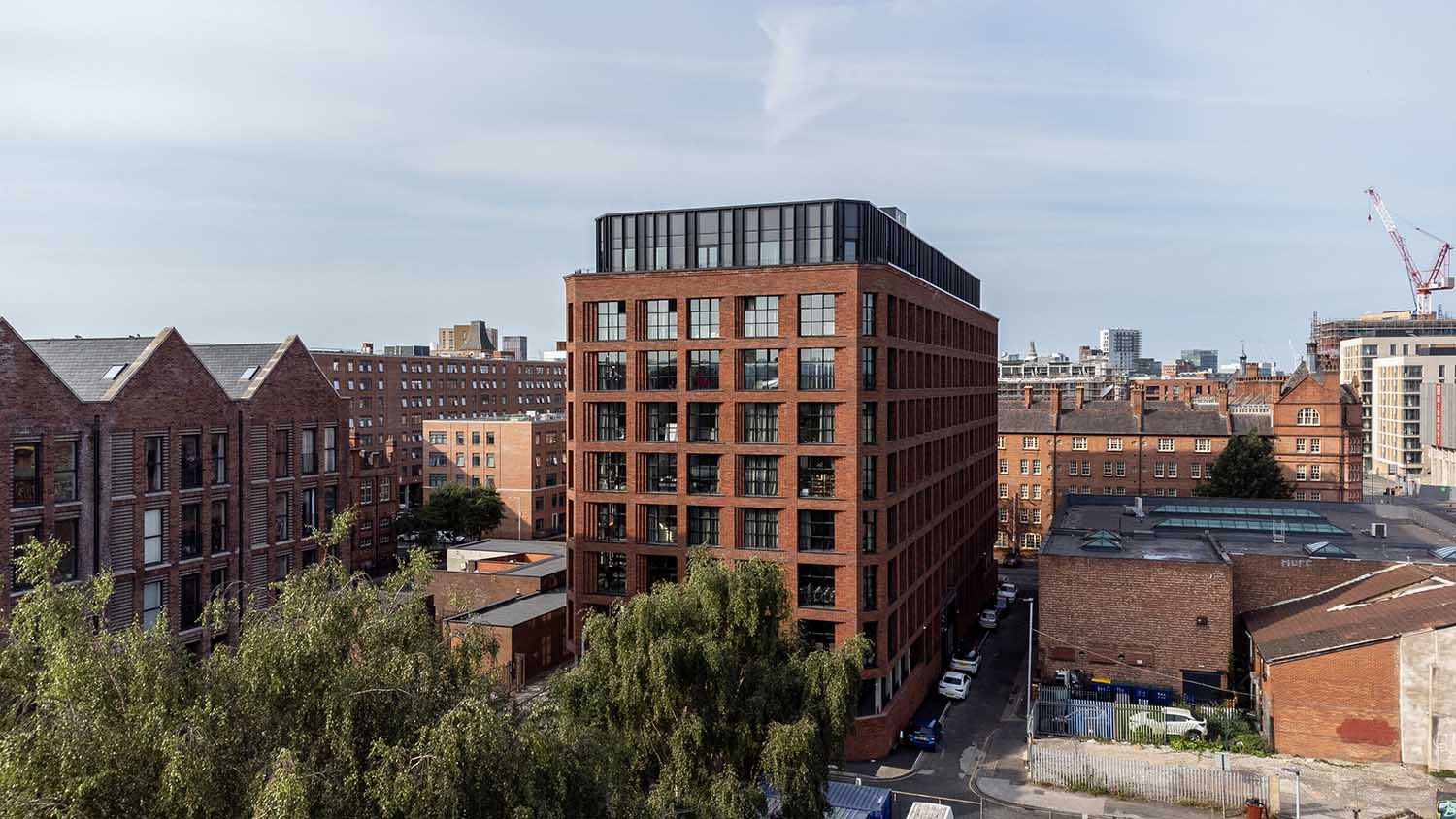 Mecanoo has unveiled its latest project, One Silk Street, a mixed-use development set to become a new landmark in the heart of Manchester's historic Ancoats area. Drawing inspiration from the city's rich industrial past, the project pays homage to its heritage while embracing the future with adaptability and flexibility.
Located in the Ancoats area, known for its pivotal role in the Industrial Revolution, One Silk Street stands as a tribute to Manchester's character and materiality. The development seeks to enhance the quality of life in the city while preserving its unique identity and architectural heritage.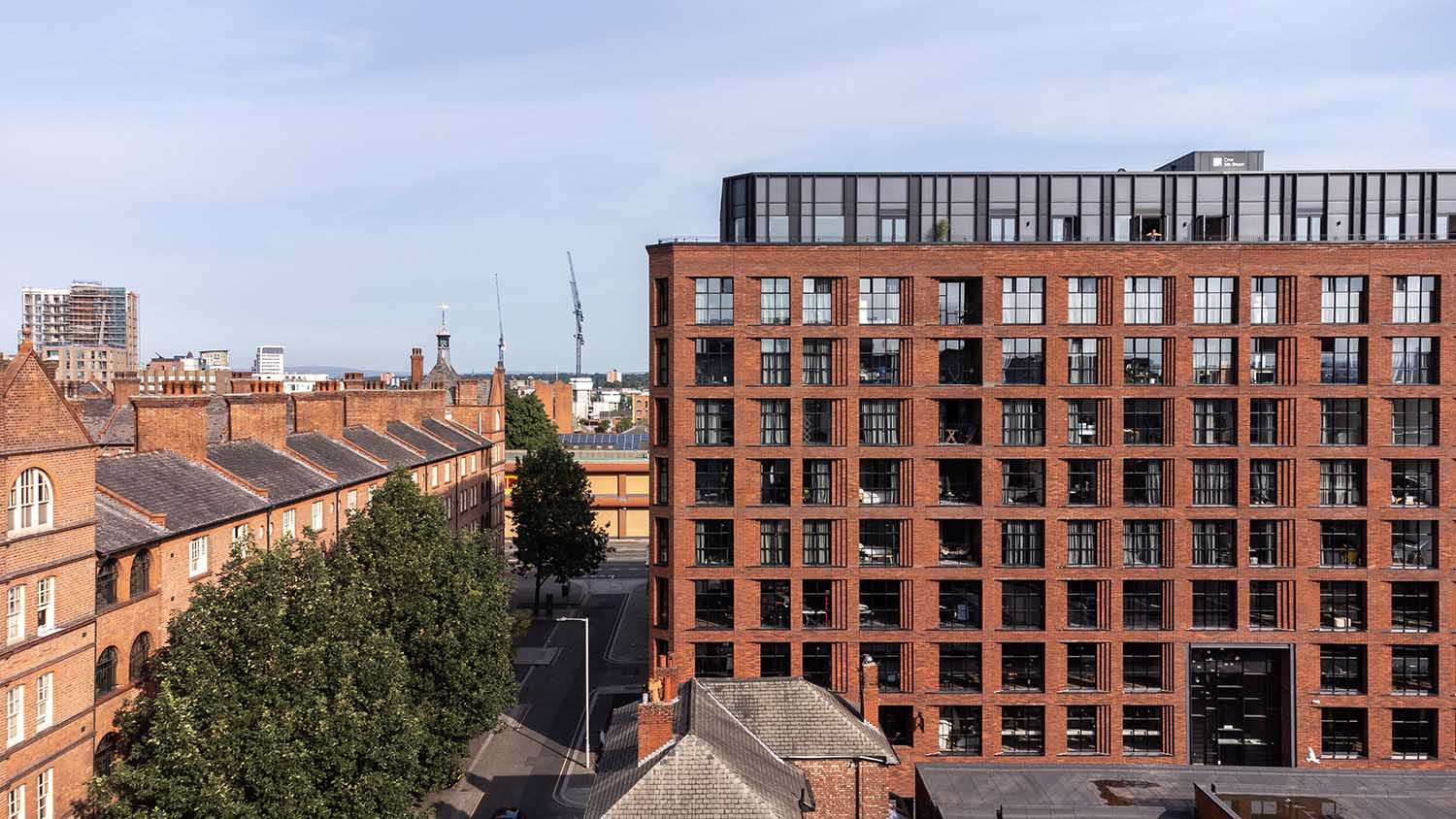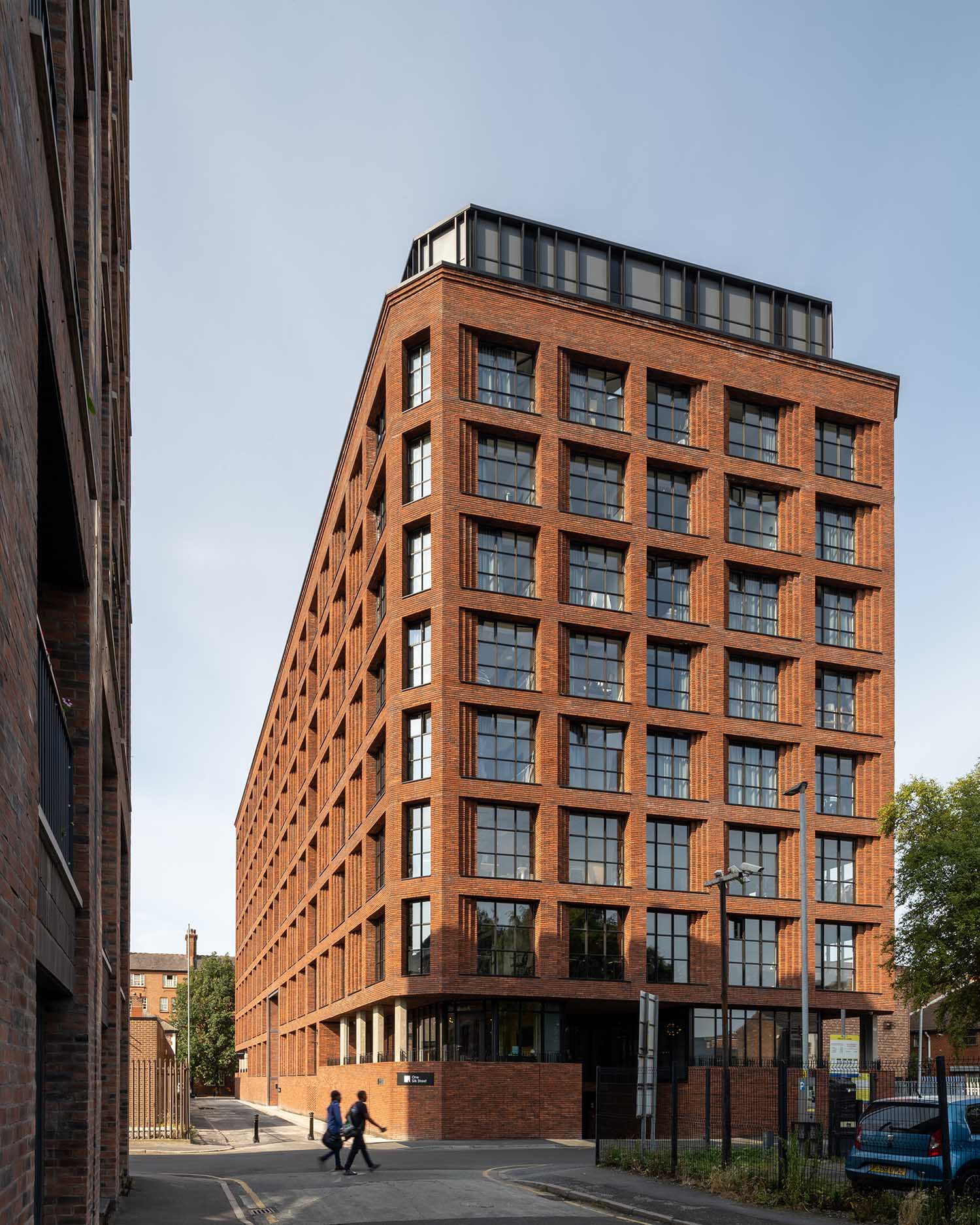 One Silk Street boasts an impressive and recognizable volume, reaching ten storeys and standing 34 meters tall. The building fully occupies its site, aligning harmoniously with the historical grid pattern of the surrounding area, emphasizing its significance as a historical landmark.
The design thoughtfully divides the structure into three distinct sections: the plinth, the body, and the crown. The ground floor features a setback, not only adding visual appeal to the streetscape but also serving as an active and engaging element. The plinth integrates entrances and terraces for commercial spaces, fostering a lively and vibrant atmosphere at street level. The double-height lobby further enhances the building's functionality, serving as a focal point for both commercial and residential access.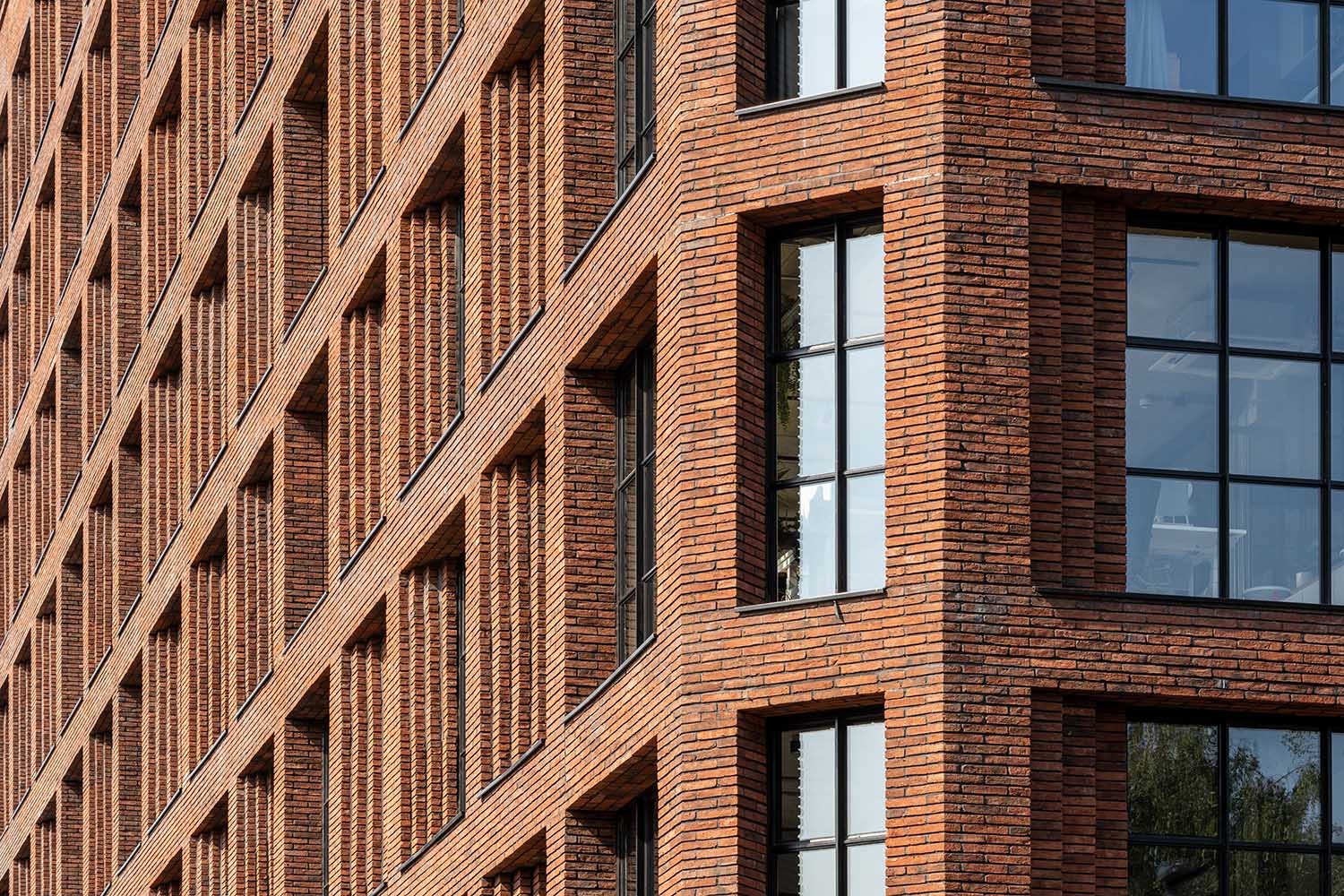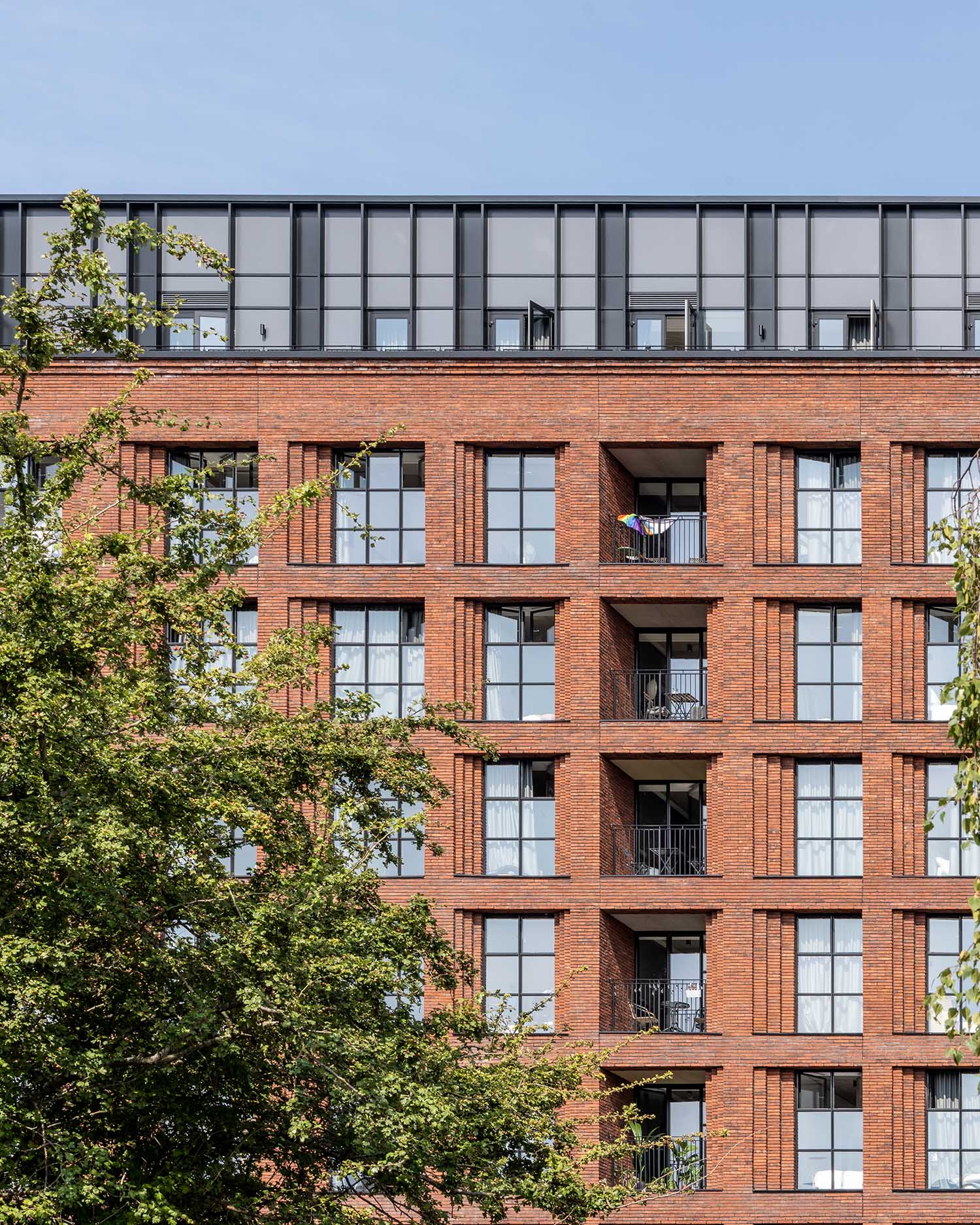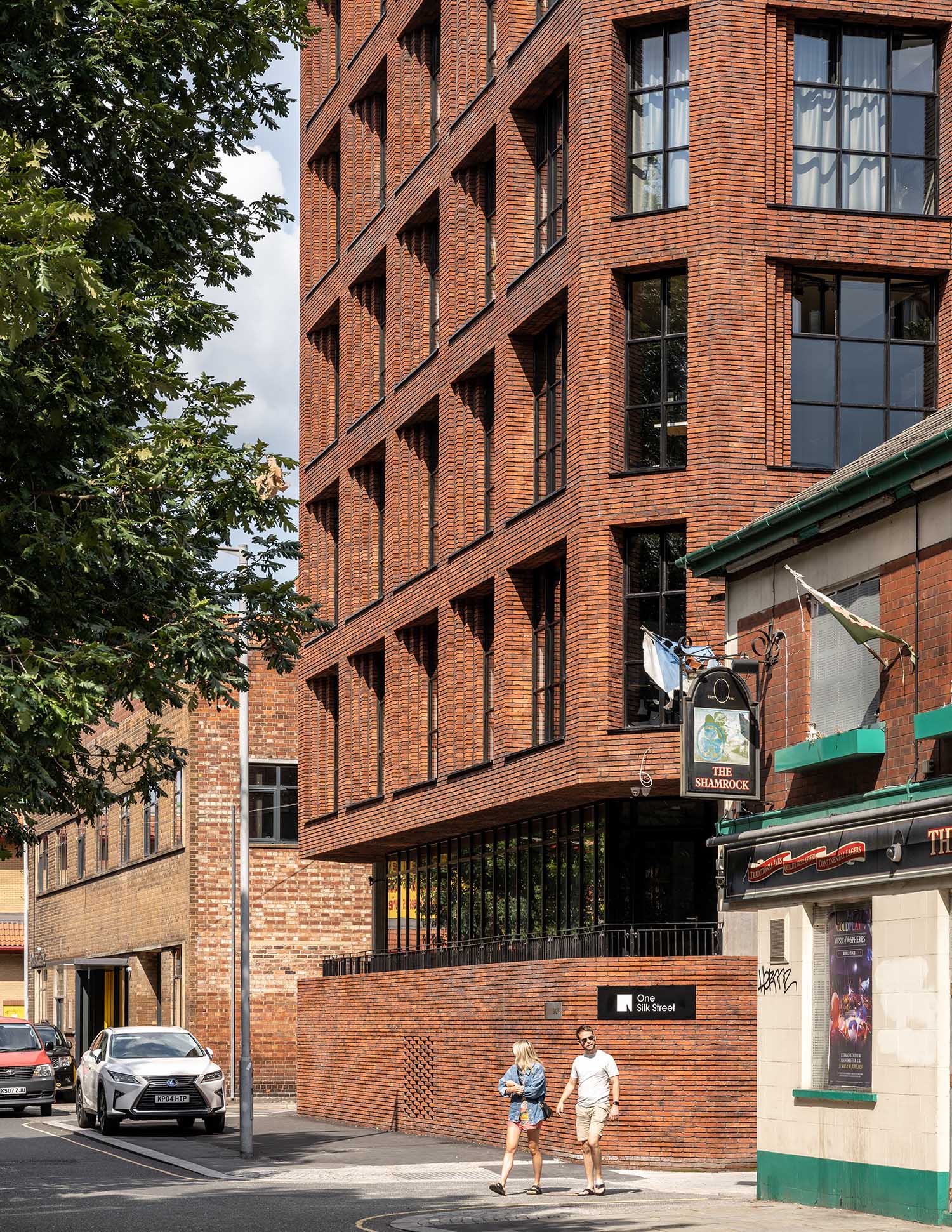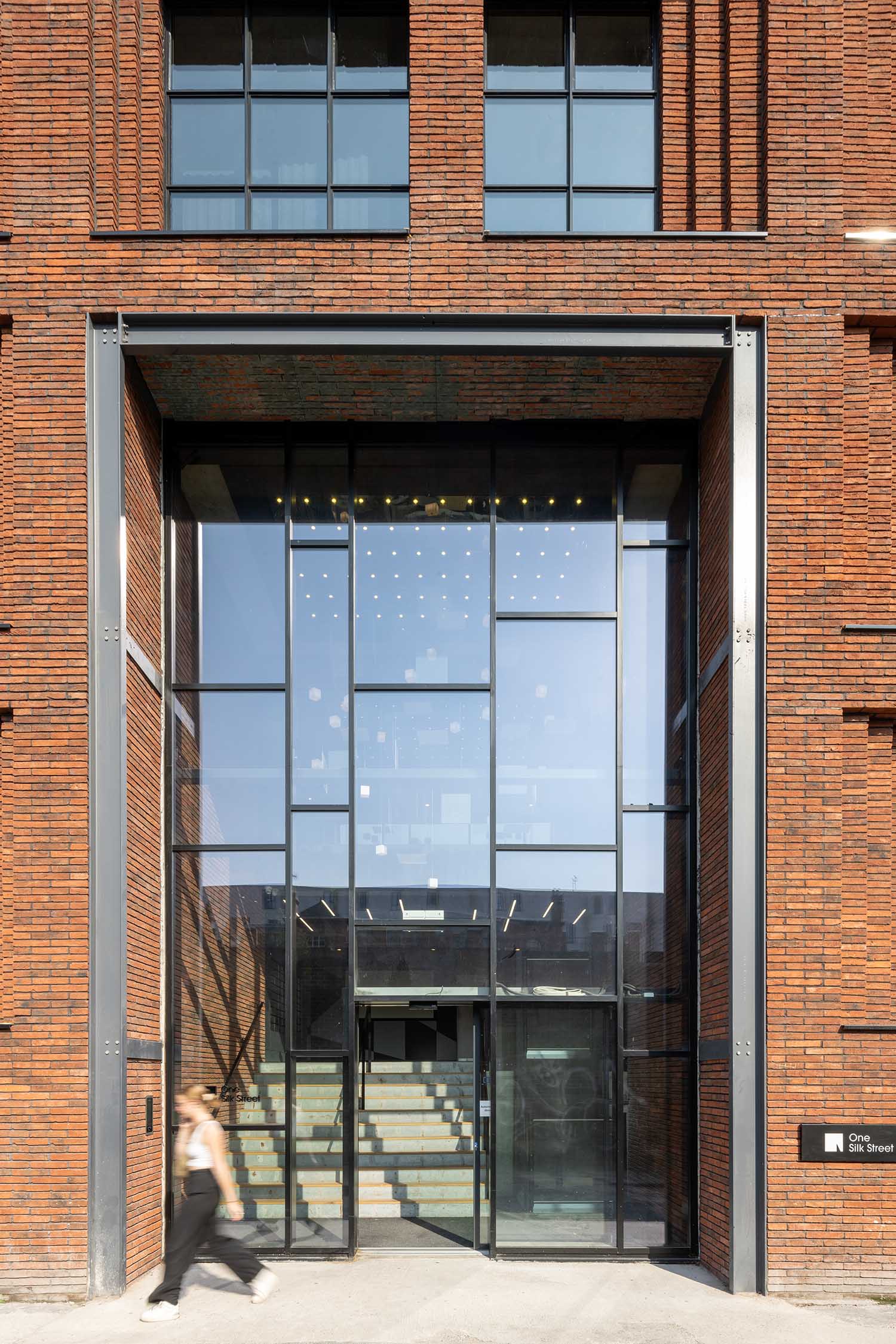 Offering a diverse range of options to cater to modern living and working needs, One Silk Street provides top-tier 1, 2, and 3-bedroom apartments, ensuring that residents have access to comfortable and contemporary homes. The development also embraces the growing demand for flexible workspace and co-working solutions, with 2,787 square meters dedicated to such spaces.
Mecanoo's attention to detail in the facade design captures the essence of Ancoats' unique identity. Using red brick, gracefully proportioned facades, and a consistent composition of windows, the building seamlessly blends with the historic surroundings. The softening effect achieved through the incorporation of handmade bricks, stone accents, relief elements, and varying depths promises a timeless charm, honoring the city's heritage while remaining relevant for generations to come.
The innovative mixed-use development is set to invigorate the Ancoats area, contributing to the city's expansion plan and driving positive change in the boundaries of Manchester. With a program encompassing residential and office spaces, a Build-to-Rent property covering 28,000 square meters, 75 thoughtfully designed apartments, flexible workspaces, a rooftop terrace, and ample parking, One Silk Street is set to be an exciting destination for locals and visitors alike.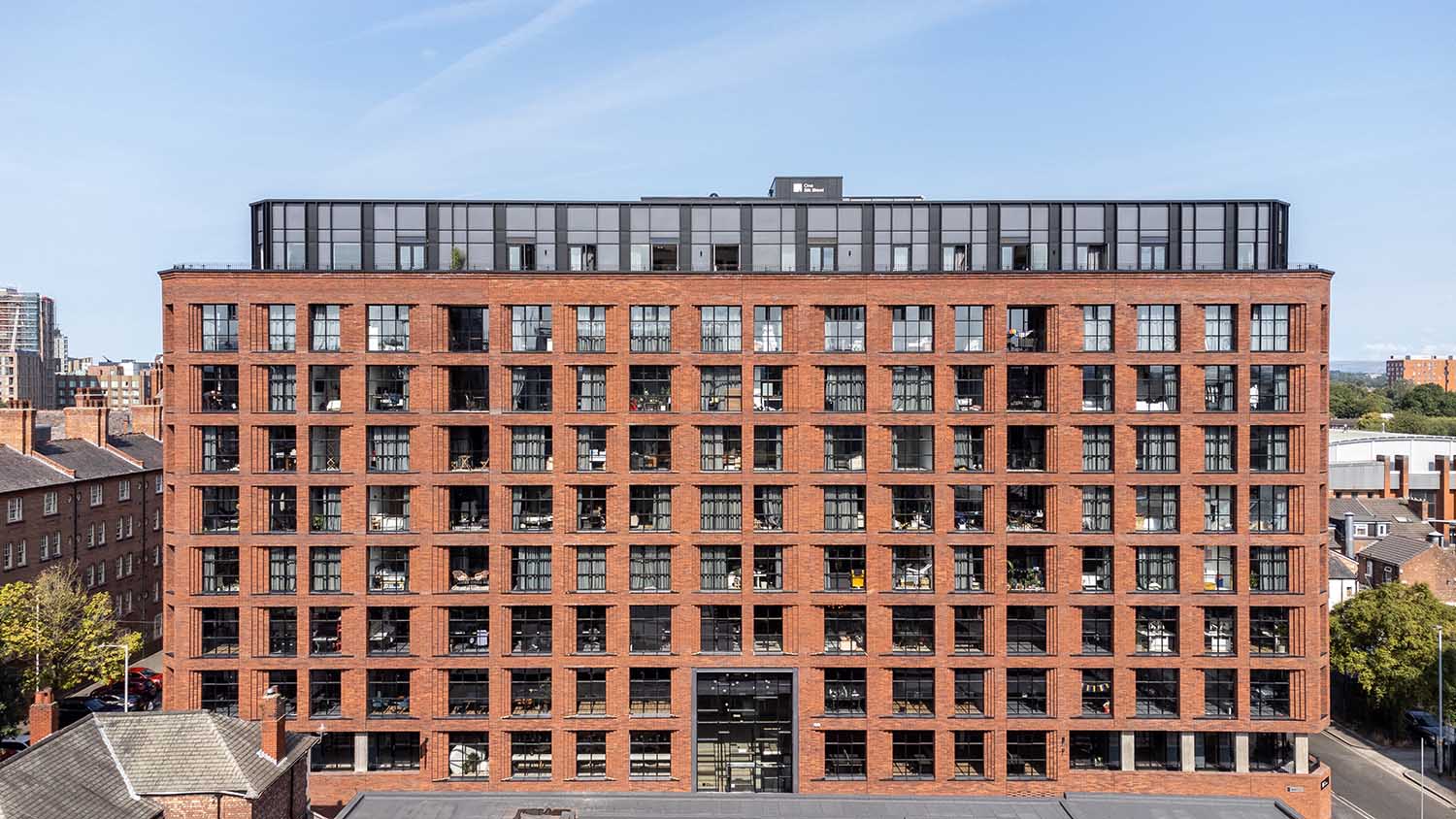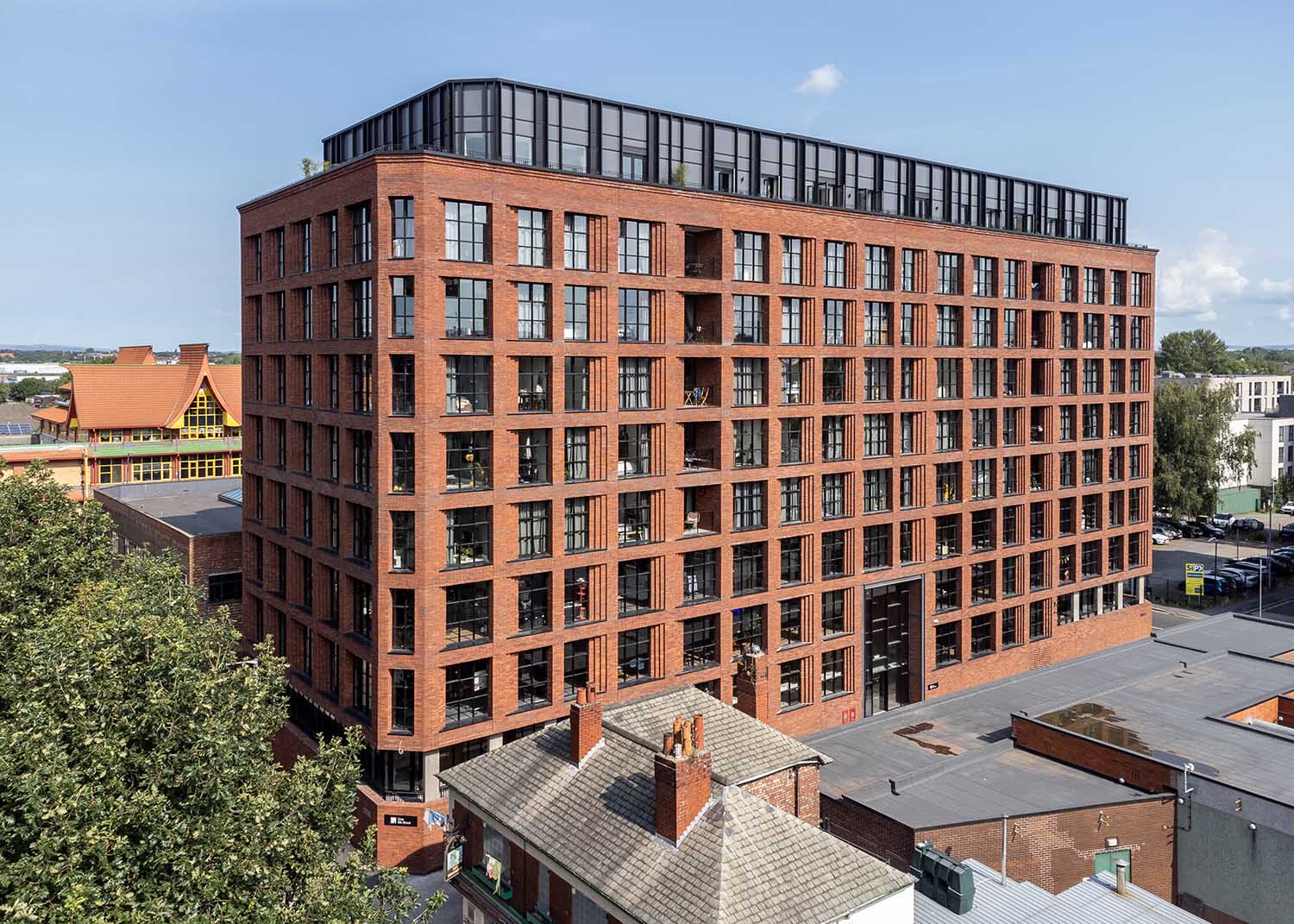 As Manchester continues to grow and evolve, One Silk Street stands as a testament to the city's vibrant past and promising future. With its homage to history and commitment to progress, this architectural gem promises to redefine contemporary urban living in the heart of one of the UK's most culturally significant cities.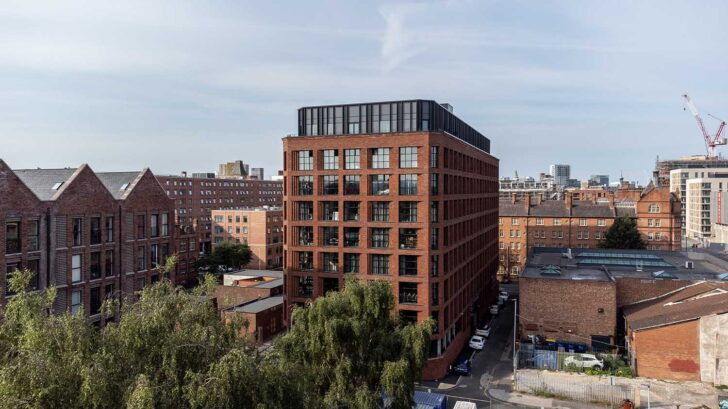 Project information
Programme: Mixed-use (residential and office spaces) Build-to-Rent property of 28,000 m2, 75 apartments (23 one-bed, 47 two-bed, and five three-bed apartments), 2787 m2 flexible workspace, rooftop terrace and parking spaces
Size: 28,000 m2
Design: 2016-2019
Realisation: 2020-2022
Address: Silk St, Ancoats, Manchester M4 6LZ, United Kingdom
Client: Northern Group, Manchester, UK
Design Team: Mecanoo (Lead Architect), Falconer Chester Hall (Delivery Architect for the new build)
Heritage advisor: Stephen Levrant Heritage Architecture Ltd.
Project management + Cost consultant: Turner & Townsend, London, UK
Structural engineer: Curtins, Manchester, UK
Mechanical + Electrical engineer: Beechfield Consulting Engineers, Manchester, UK,
Fire safety consultant: Ollson Fire & Risk, Manchester, UK & Hoare Lea, Manchester
Planning Consultant: Cushman & Wakefield, Manchester