Housing
House T by Monovolume Architecture + Design
By |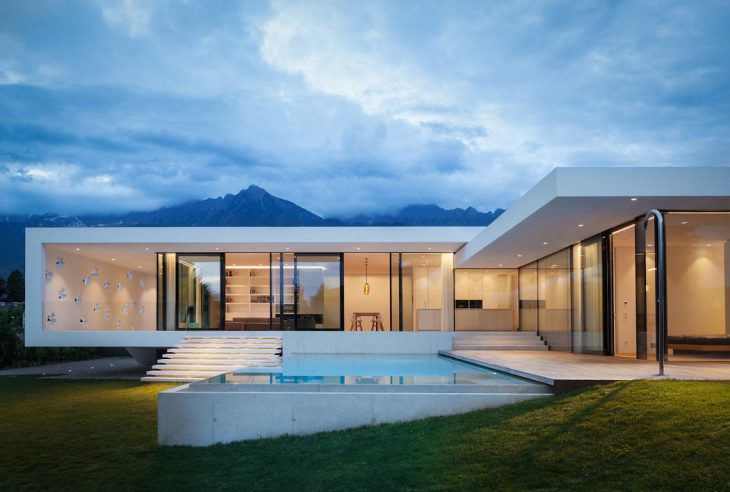 Monovolume Architecture + Design designed this inspiring modern private residence located in Merano, Italy. Take a look at the complete story after the jump.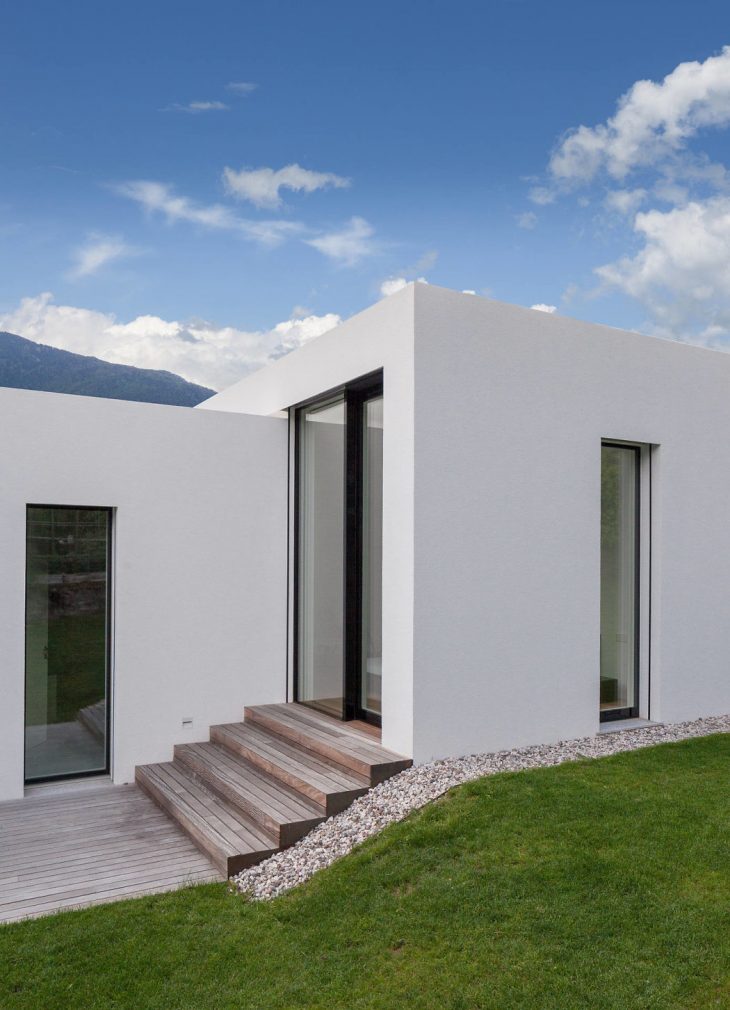 From the architects: The house T, a detached house located in Merano, consisting of a ground floor and a basement with garage. There were designed two buildings on different levels connectet by internal stairs, to better adapt the house to the sloping terrain.
The pure lines of the design are underlined by the execution of exposed concrete and the realisation of glass facades, which make the building complex appear clear and light.
The glass facade, doors and windows are designed as all-glass elements made of 3-fold glazing in order to obtain the best possible comfort. The roof is designed as flat roof covered with gravel.
The living areas open onto a spacious terrace and the pool. A seemingly floating staircase leads to the garden.
Find more projects by Monovolume Architecture + Design: www.monovolume.cc