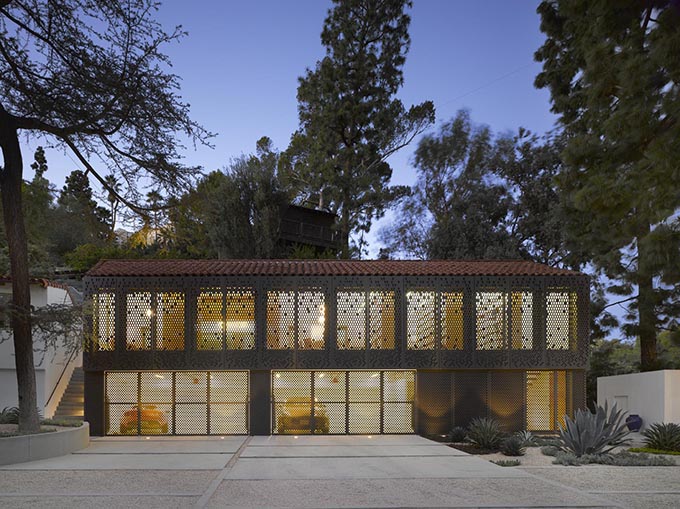 SPF:architects were in charge of the restoration and expansion of a 1926 residence designed by the renowned California architect Wallace Neff. Take a look at the complete story after the jump.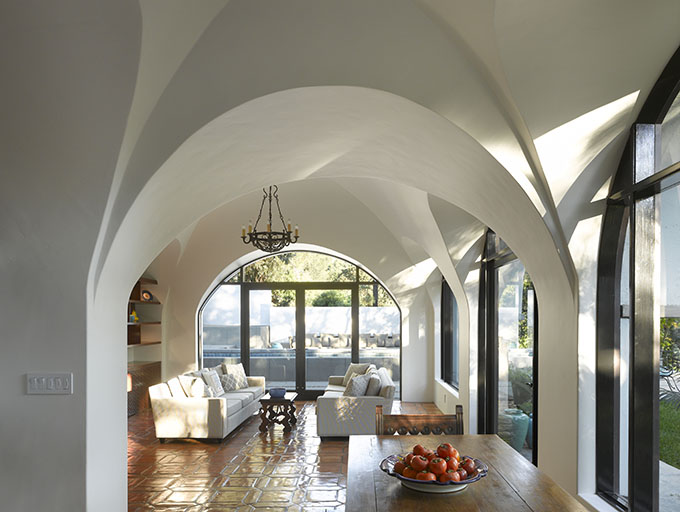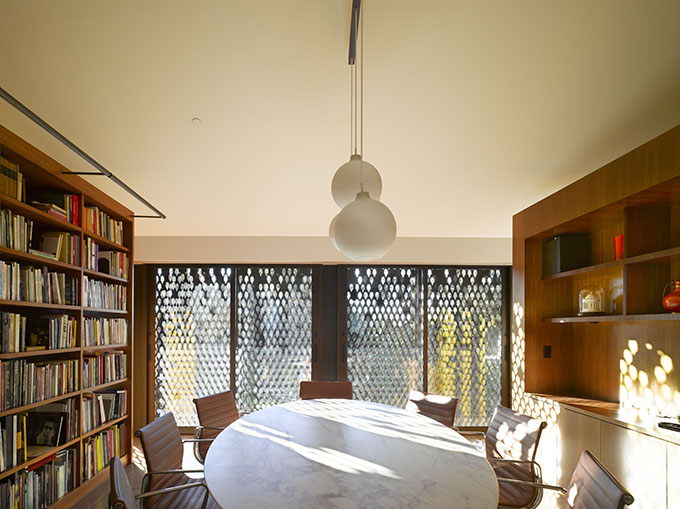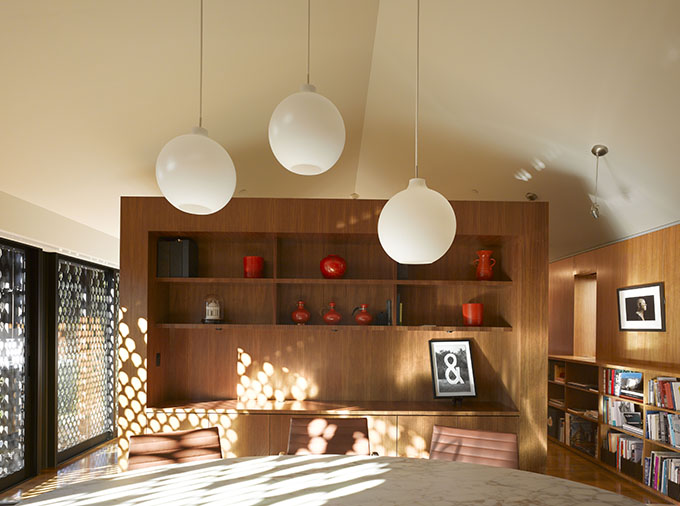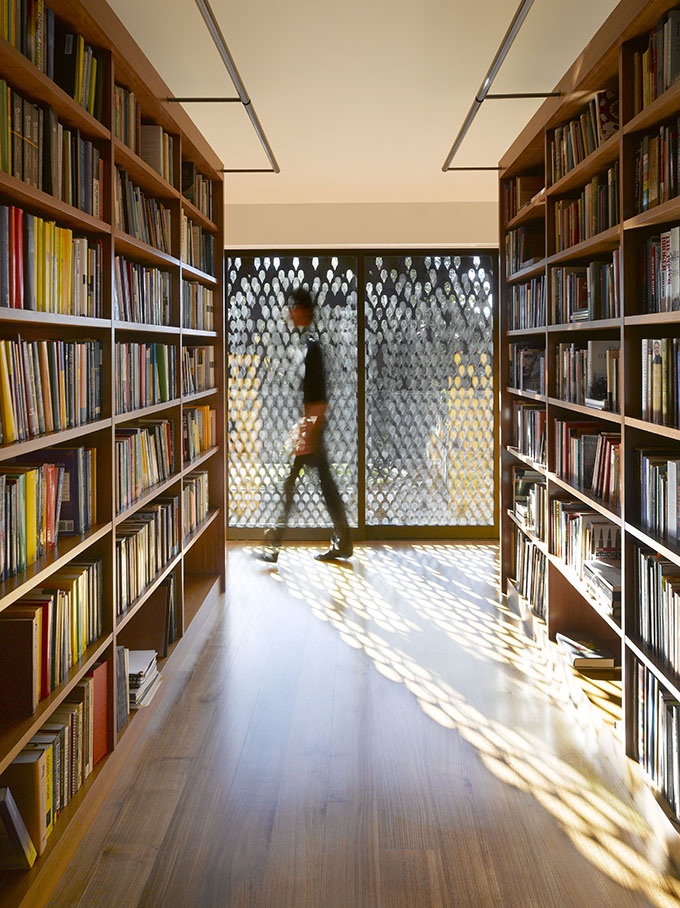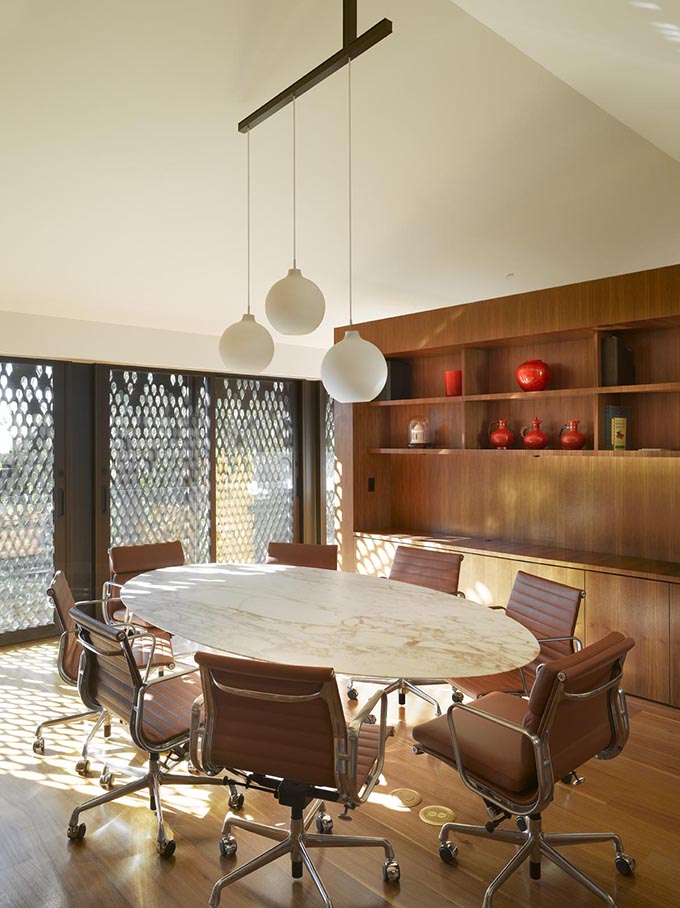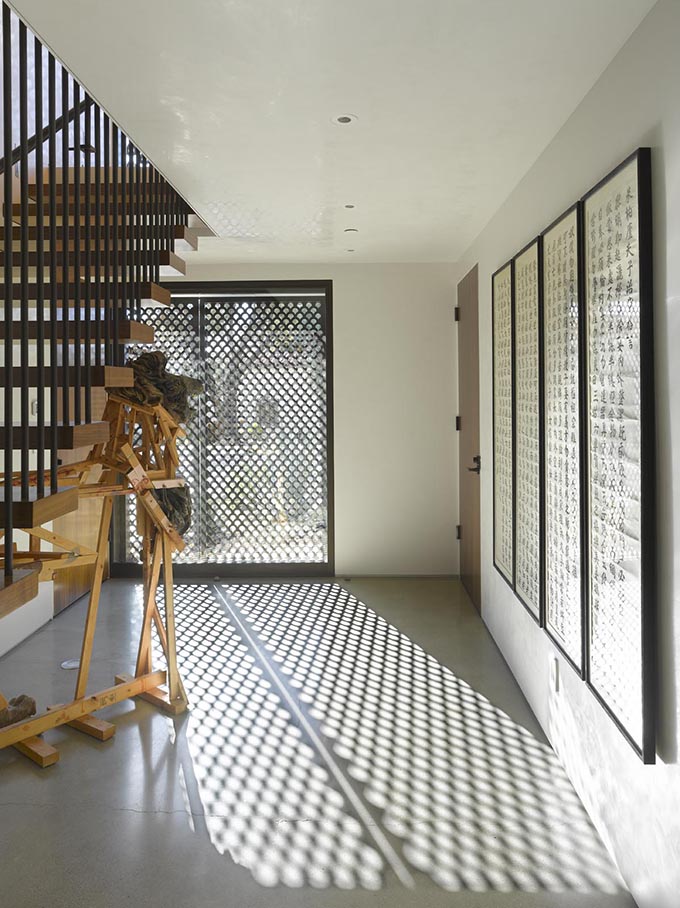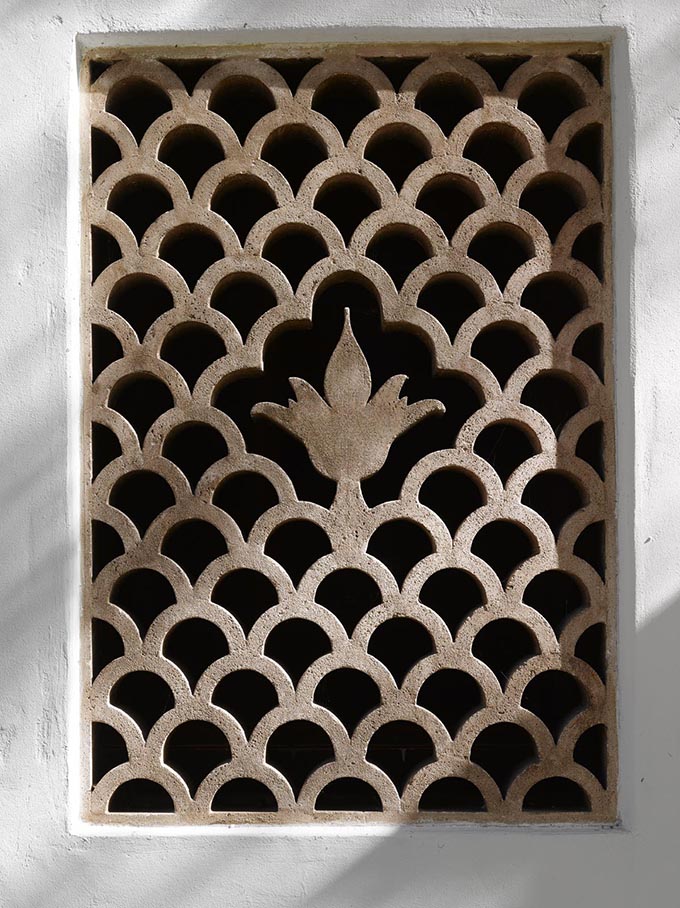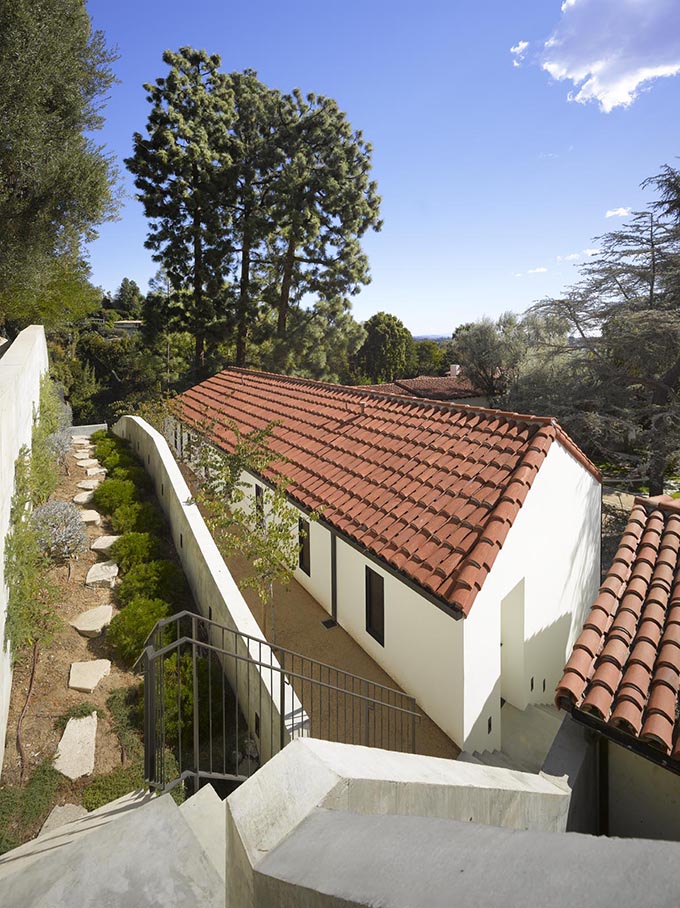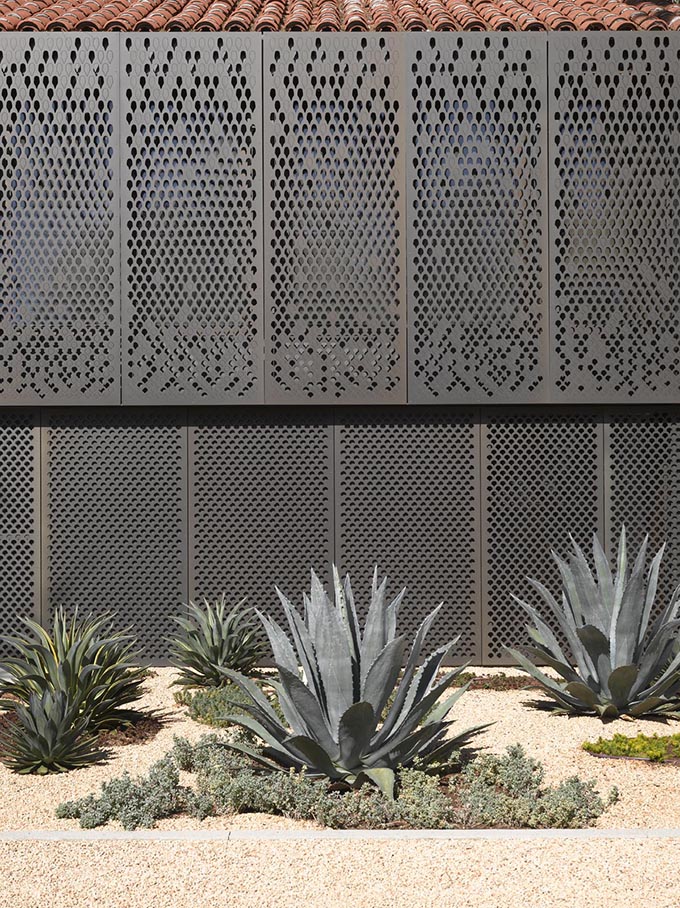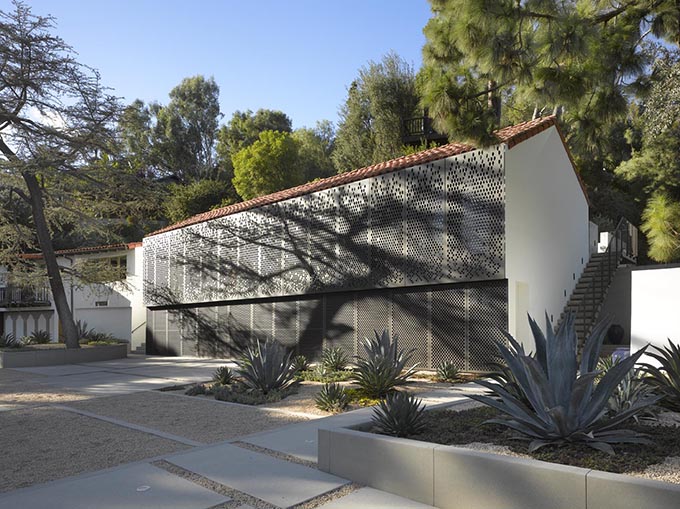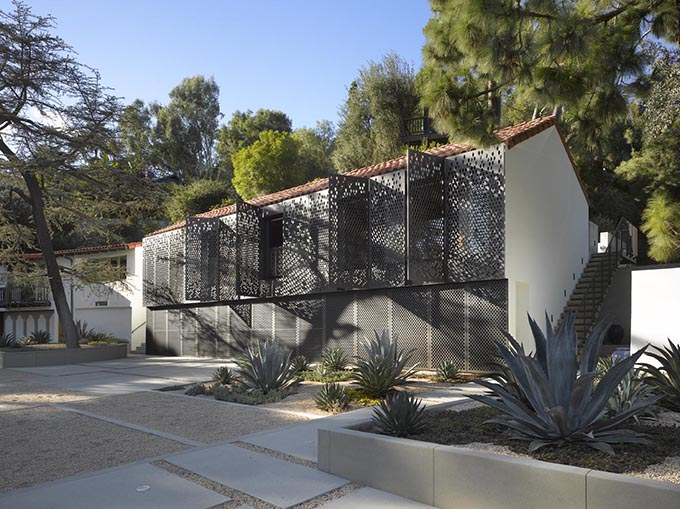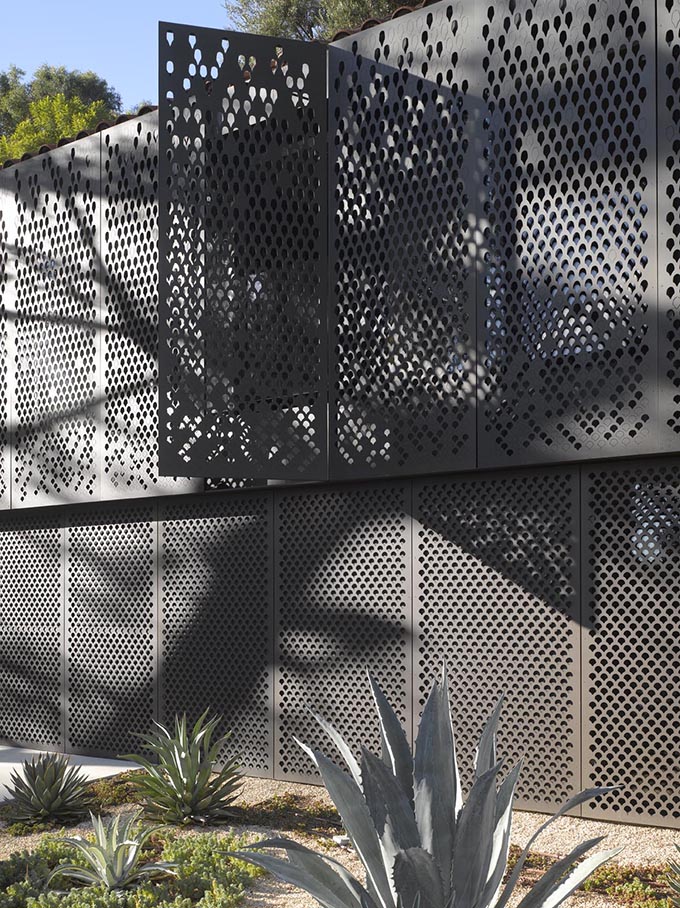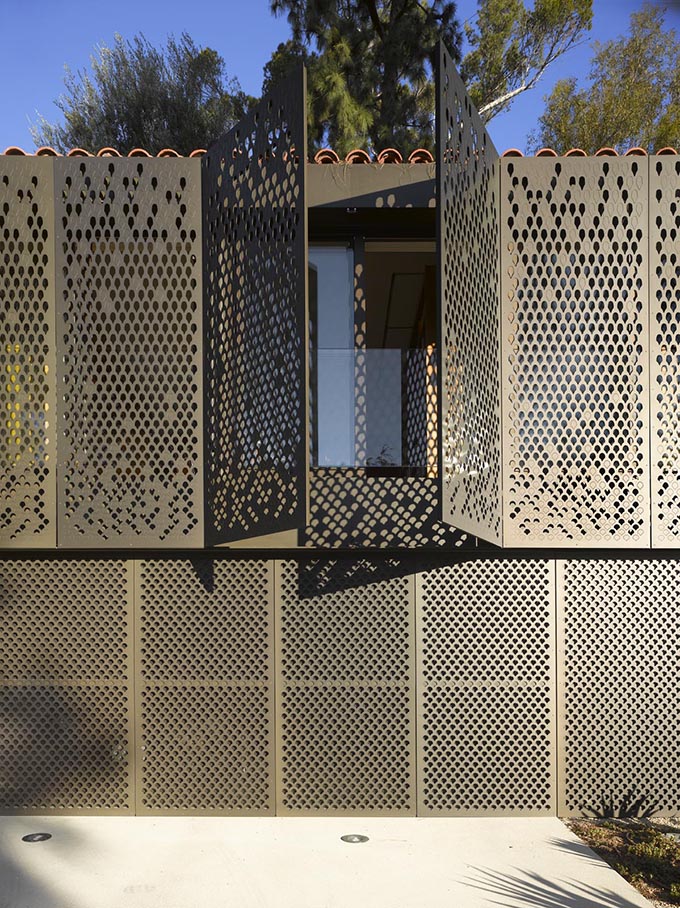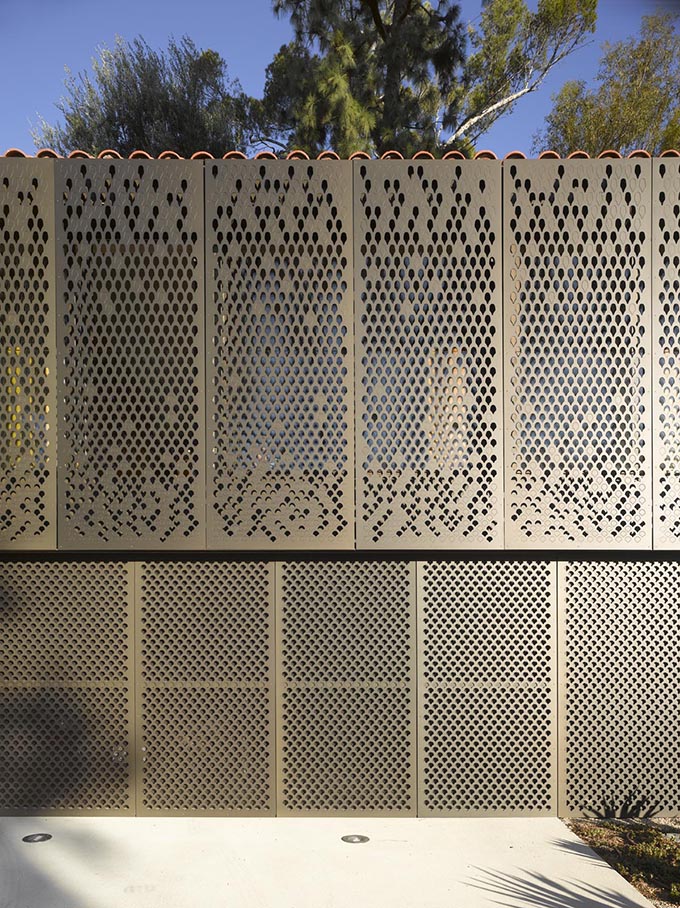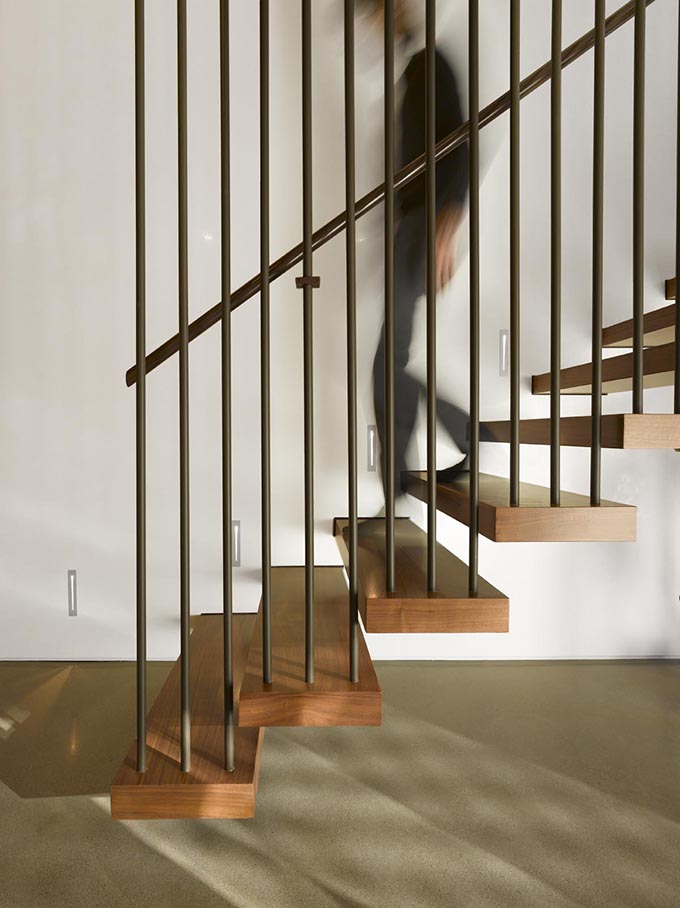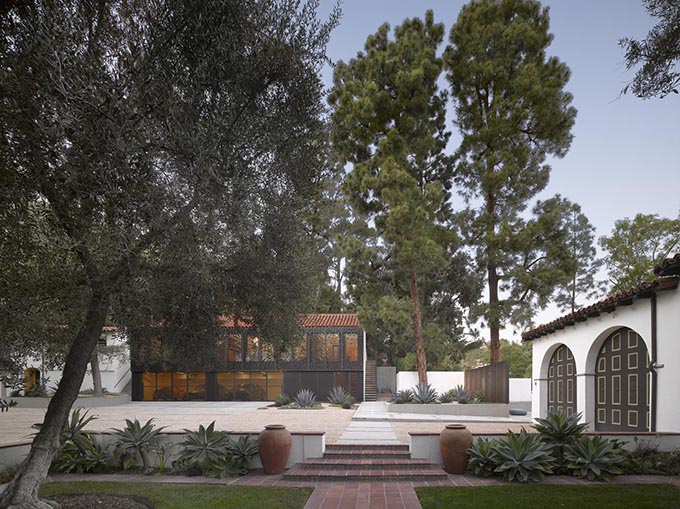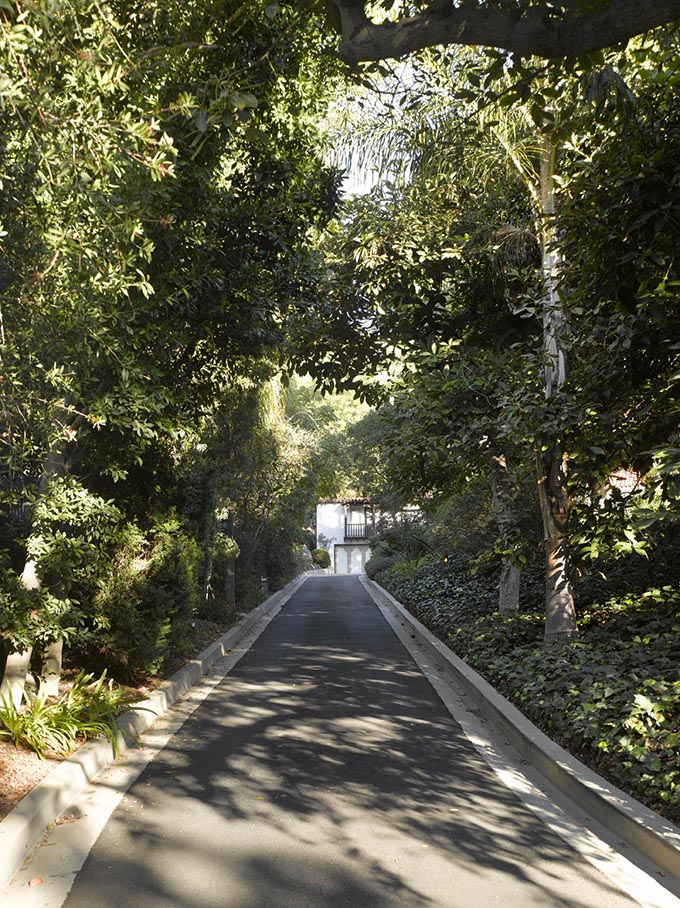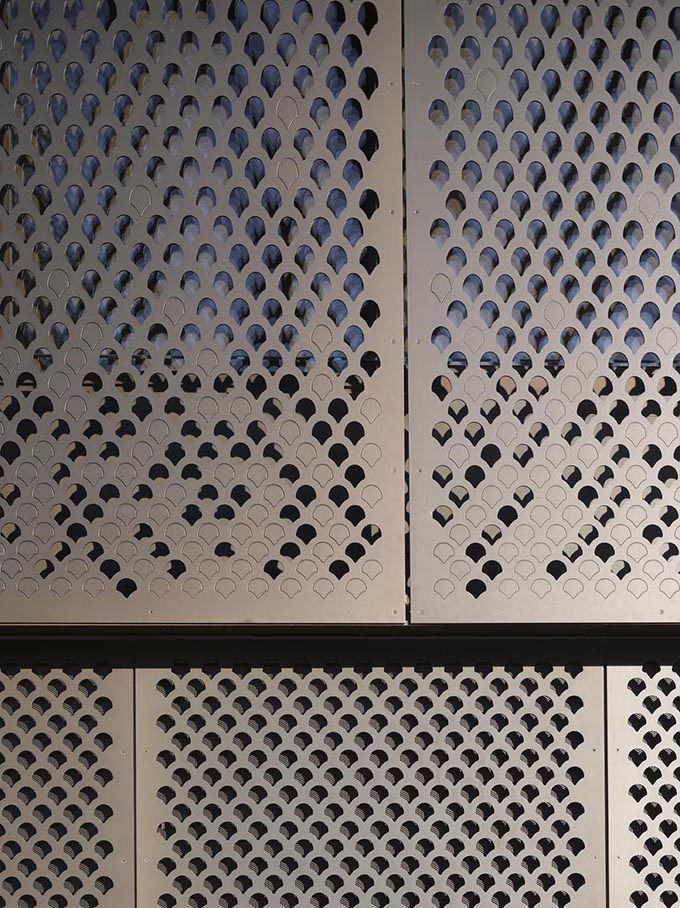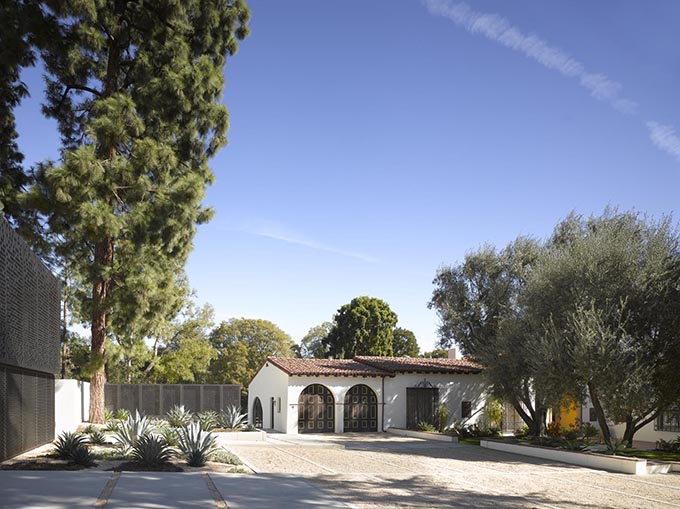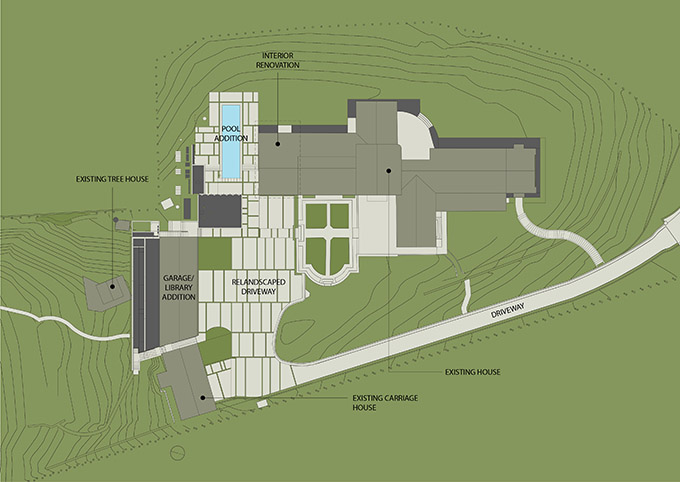 From the architects: This project involved the restoration and expansion of a historically designated and architecturally significant Los Feliz home designed by the renowned California architect Wallace Neff, built in 1926 and named the Petitfils Residence after the original owner.
The scope of SPF: a's work on the most recent iteration of the home included the interior renovation of a previously added family room and kitchen, the revamping of ceiling archways and demolition of a north-facing wall in favor of a new entry way, and a carefully designed palette of hardscape introducing a balanced outdoor area and pool addition. Special attention was made to sufficiently integrate the new work with Neff's original style, and the project re-established many signature design elements including arched doorways, vaulted ceilings, and wood paneling.
The most significant aspect of the project was the construction of a new two-story garage and private library, most recognizable for a distinct metal screen façade. The screen panels are made of bronze anodized aluminum—water jet cut for patterned and precise variable apertures, referencing the original home's precast concrete window grilles. The adjustable shutter-like screens offer clear views of the entirety of the property, or alternatively privacy and shade.
Now named the Morgan Phoa Library and Residence, the 2015 completion of the additions successfully met the Secretary of the Interior's Standards for Rehabilitation by retaining and preserving the historic character of the property while minimizing the change to the home's distinctive materials, features, spaces and spatial relationship. The resulting home retained its historic designation and maintains the structures original spirit while promoting modern advances with new technologies, materials, and insight.
Photography by Roland Halbe. Images are courtesy of SPF:architects
Find more projects by SPF:architects: www.spfa.com