Walker Warner Architects designed this inspiring modern barn house located in Portola Valley, California, in 2011. Take a look at the complete story after the jump.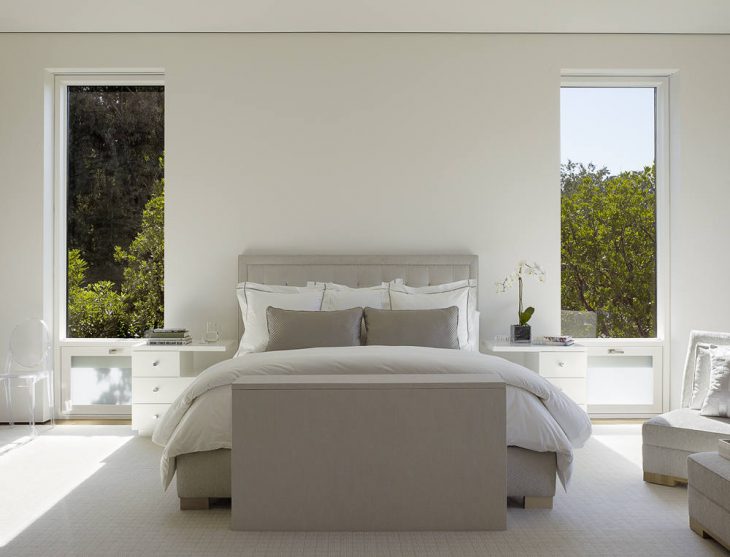 From the architects: The Portola Valley Barn is a dynamic space, separate from an existing main residence, designed for large-scale entertaining as well as relaxation. Reminiscent of the tin-roofed, weathered rural vernacular of the picturesque surroundings, the compound comprises three primary structures—a spacious home office, a home theater and a luxurious guest suite—connected by interstitial entryways containing a kitchen and powder room.
The exterior of the main structures are composed of weathered materials intended to blend into their surroundings. In contrast, the contemporary interior features crisply detailed white walls, polished surfaces, and dramatic lighting.
Photography by Matthew Millman
Find more projects by Walker Warner Architects: www.walkerwarner.com