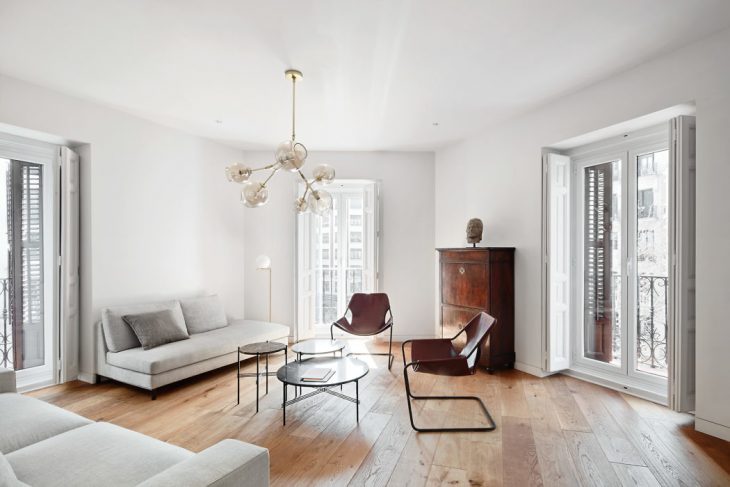 Lucas Y Hernández-Gil Arquitectos designed this stunning modern apartment located in in a building of the late nineteenth century close to Retiro Park, Madrid, Spain in 2015. Take a look at the complete story after the jump.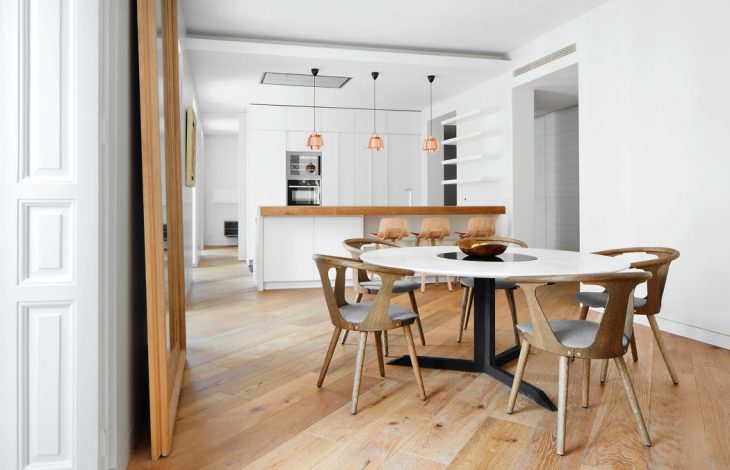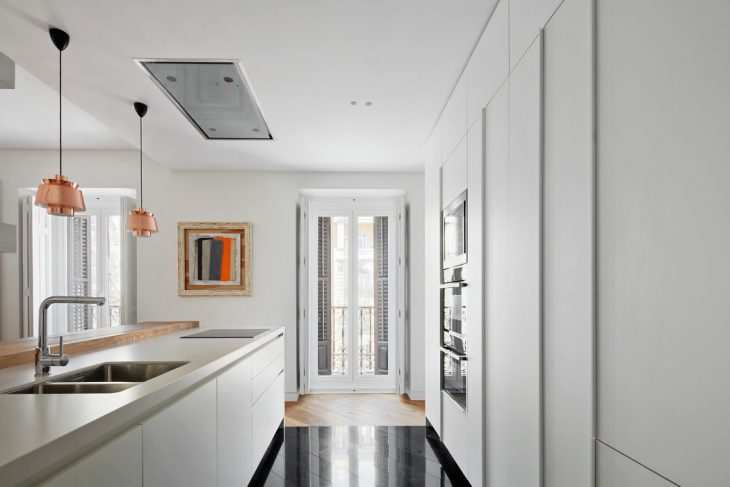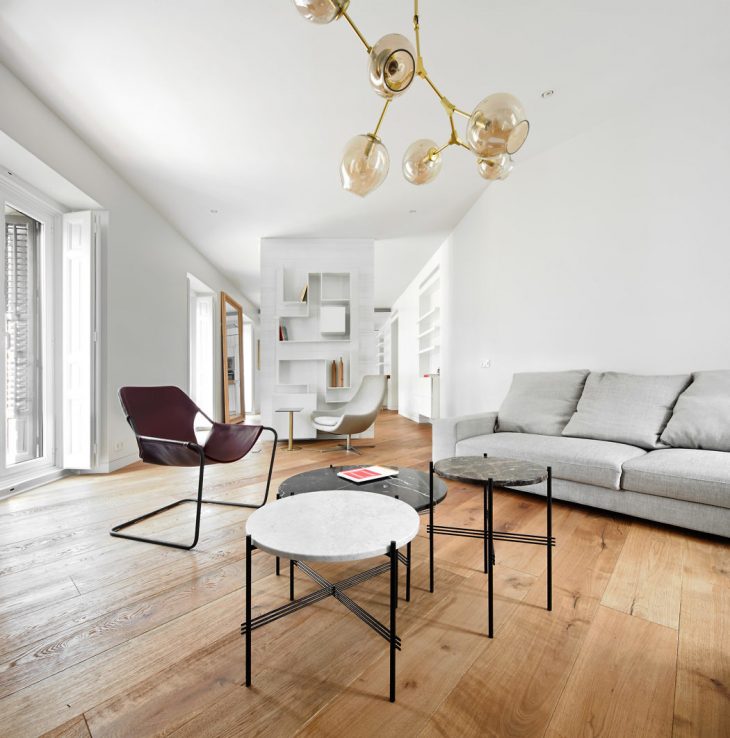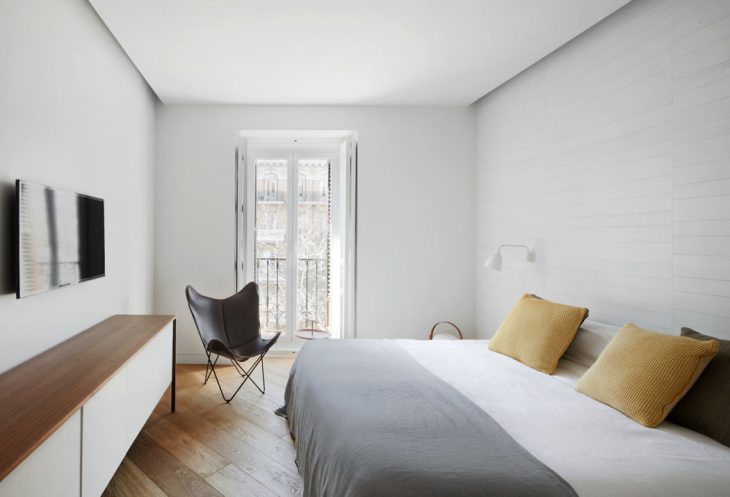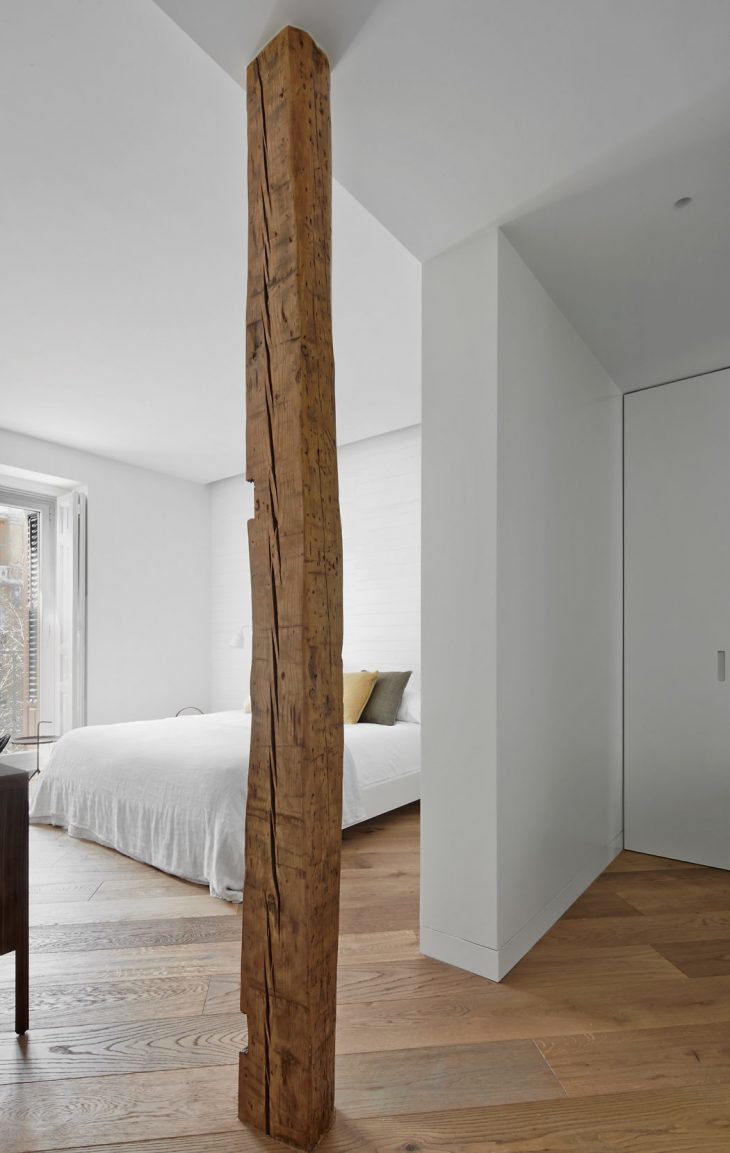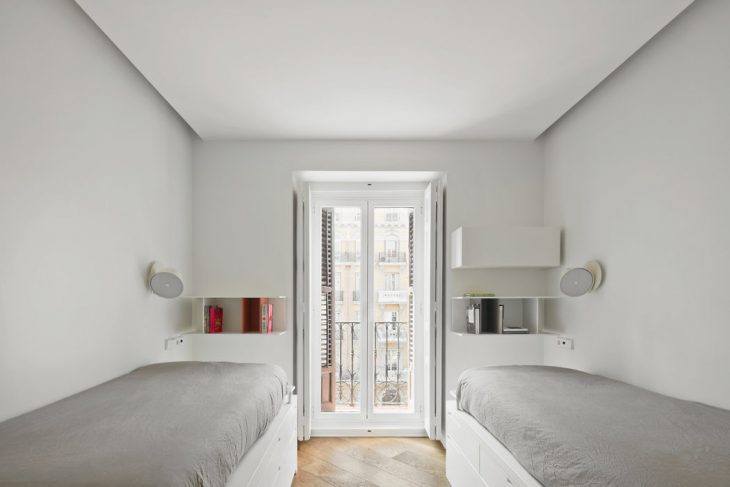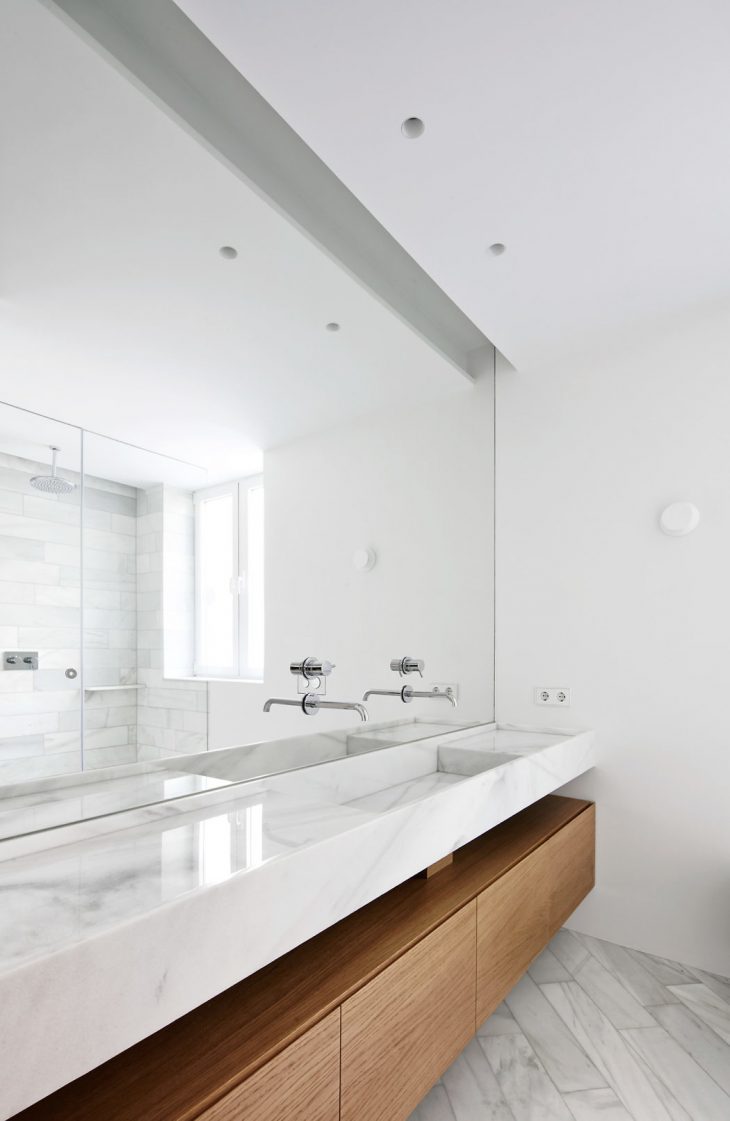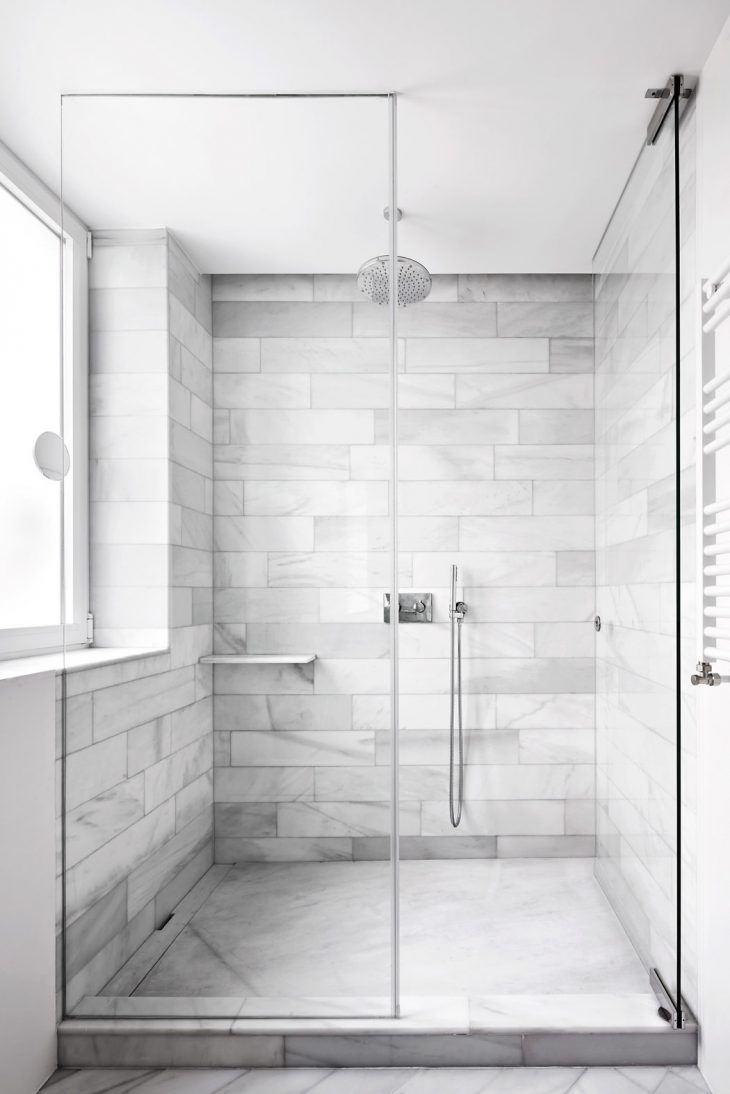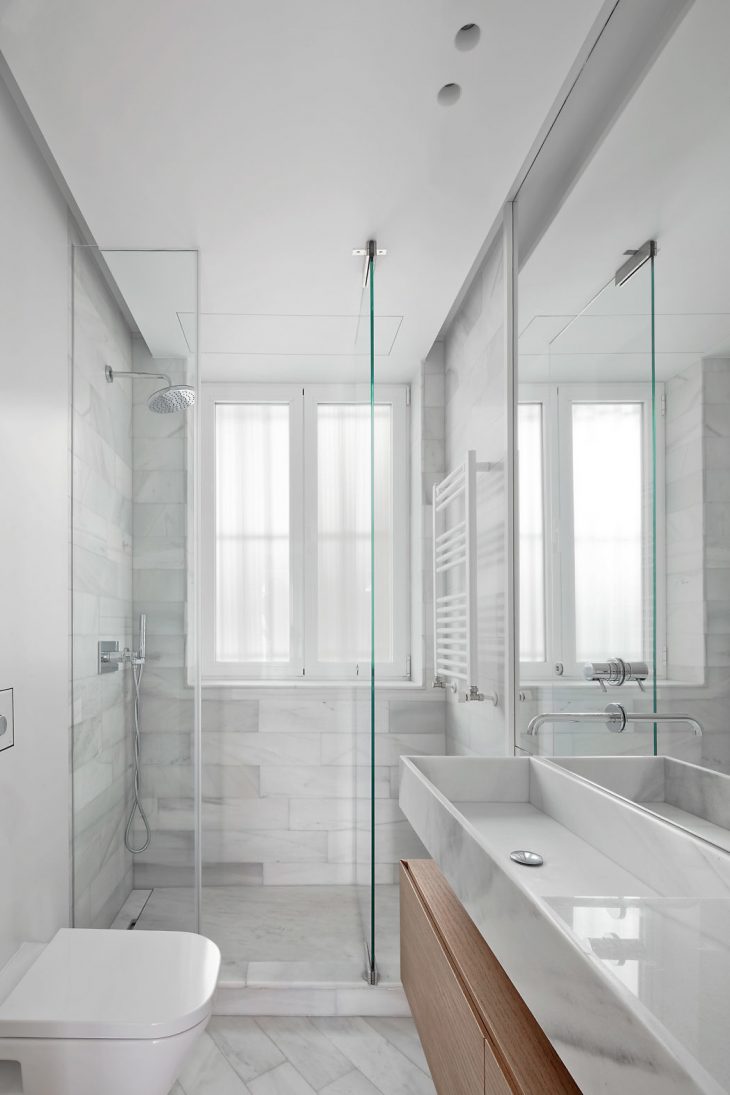 From the architects: PV2 is a house in the expansion district of Madrid, close to Retiro Park, in a building of the late nineteenth century.
Originally, we founded a house with a marked longitudinal character, fully compartmentalized and connected by a large corridor.
The firm strategy consisted on the joint of the spaces giving absolute value to the lineal development of the facade with its nine balconies (something unusual in this type of house, that are usually deep and with a little bit facade).
It was made a clear division between night spaces (3 bedrooms and 3 bathrooms) and the day area, in which the living, the dinning room and the kitchen coexist in a only and continuous space. This is an open and bright space that is only articulated by the fireplace that slightly differentiates the living room.
Our firm pretended a dialog with the original architecture trough the material. The use of wood and stone with different cuttings connect with the original tones of the house.
Photography by José Hevia
Find more projects by Lucas Y Hernández-Gil Arquitectos: www.lucasyhernandezgil.com