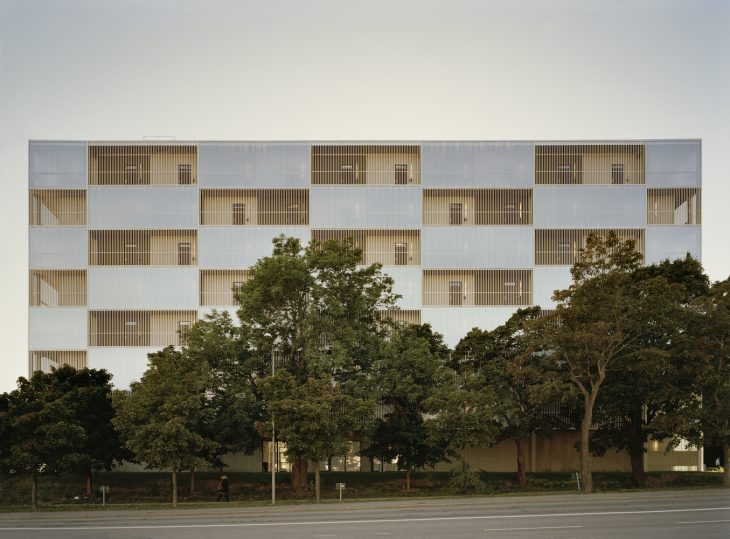 Snabba Hus Västberga is the second in a series of projects designed by Andreas Martin-Löf Arkitekter that utilizes off-site prefabrication techniques to provide affordable rental apartments for young people in Stockholm. The apartment buildings achieve sophistication at a low cost through the careful use and adaptation of standardized materials and methods. The project offers a timely solution for the growing housing shortage in Stockholm.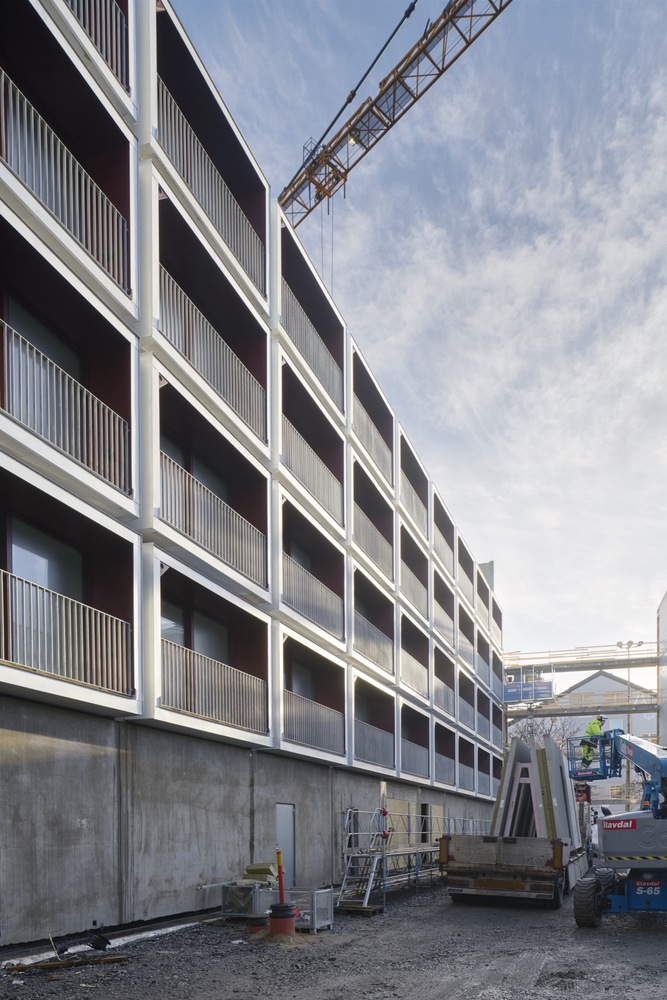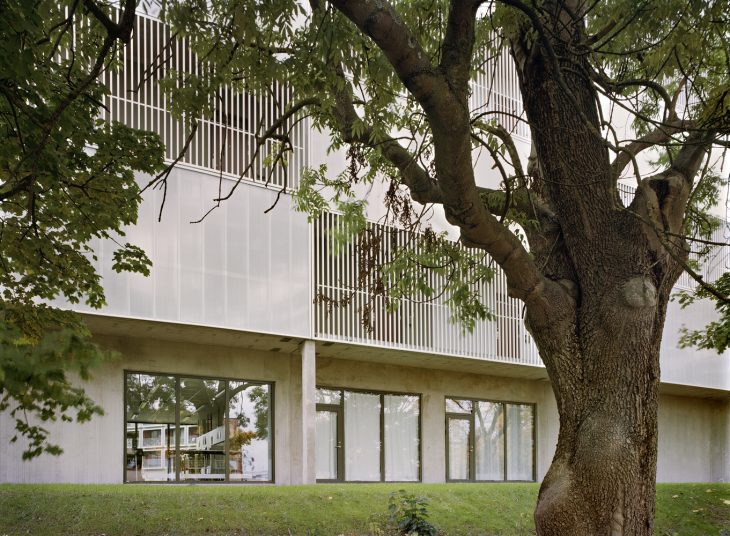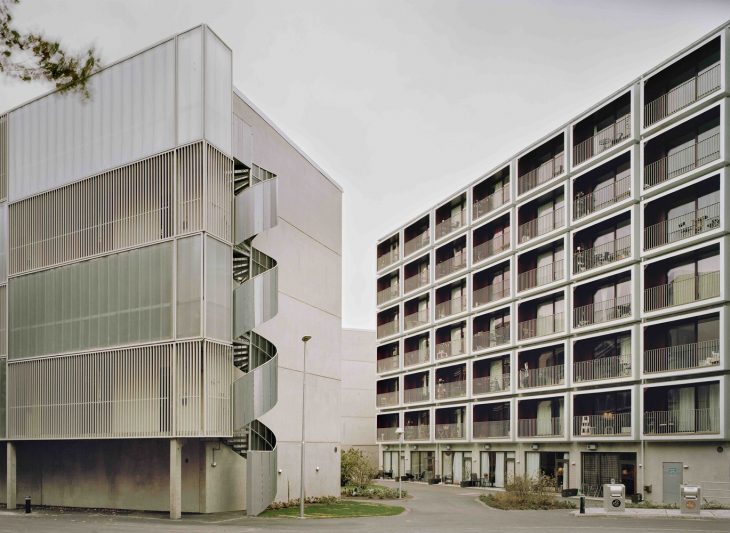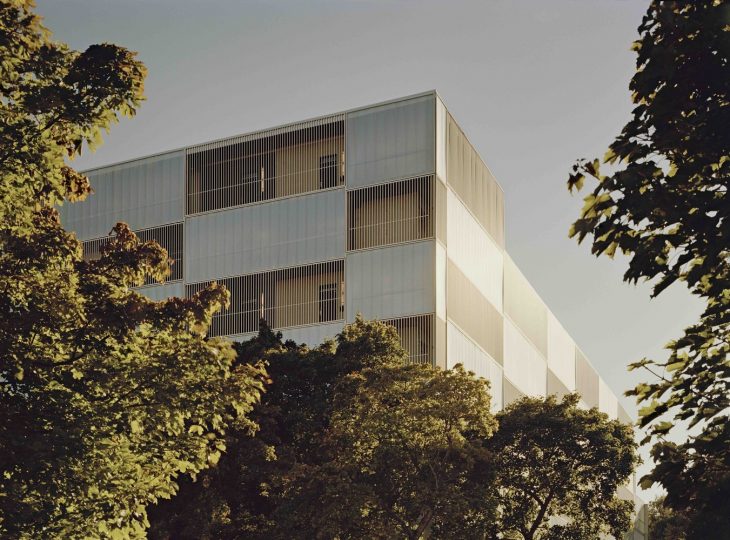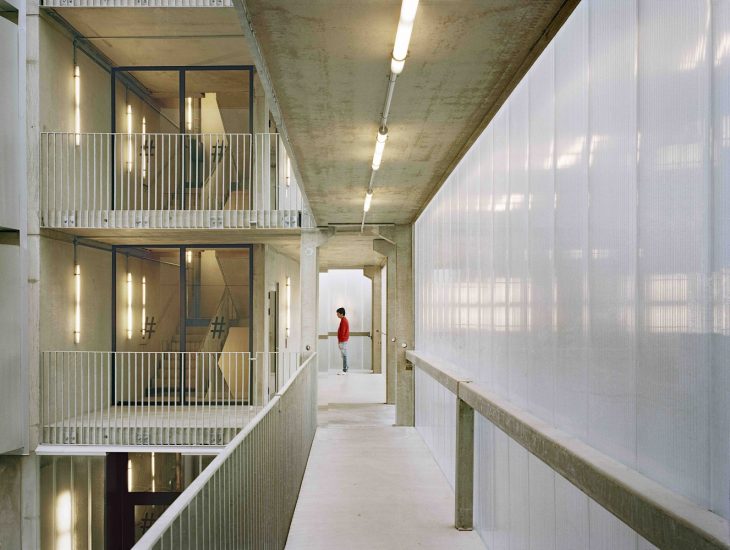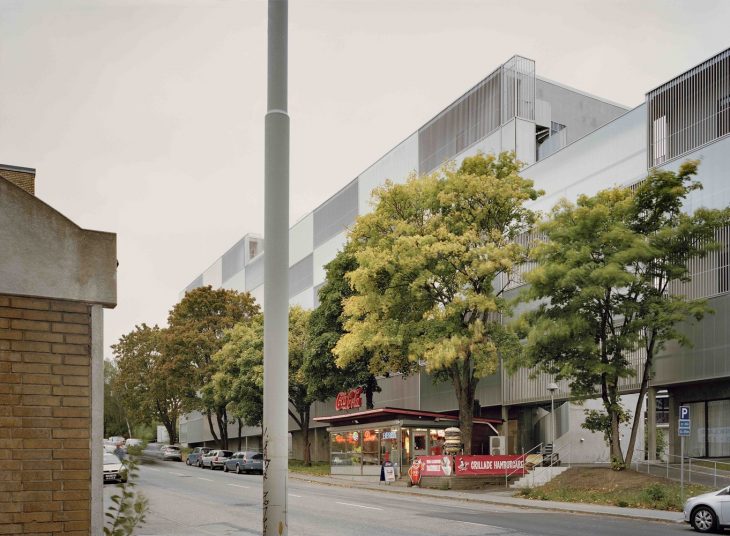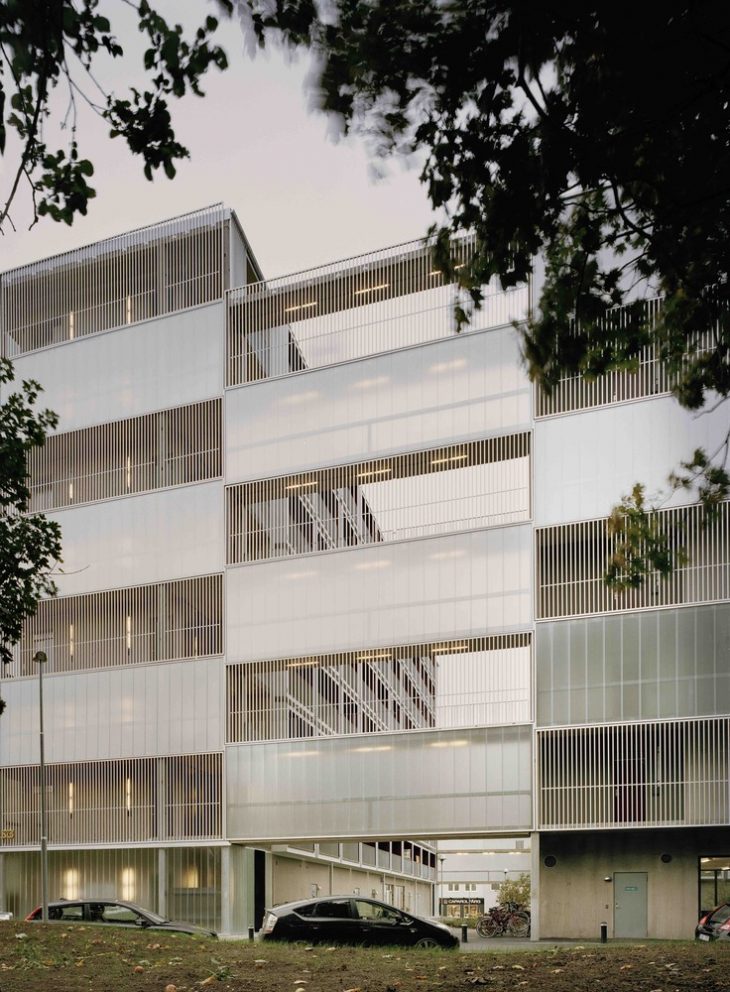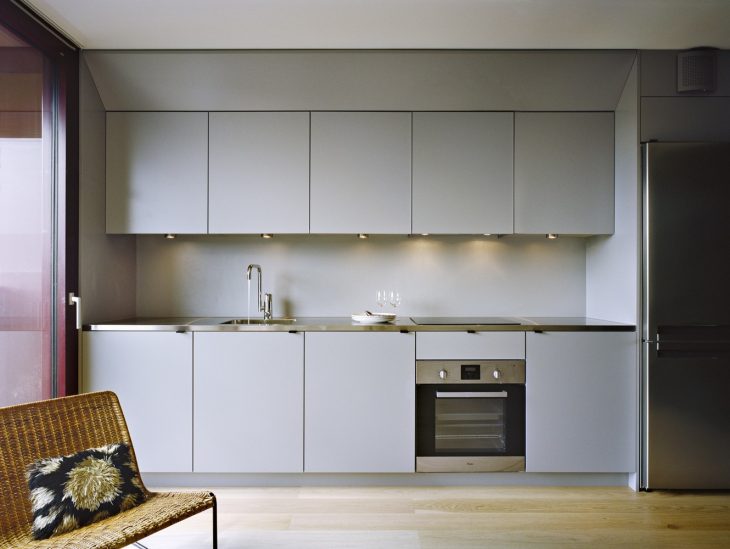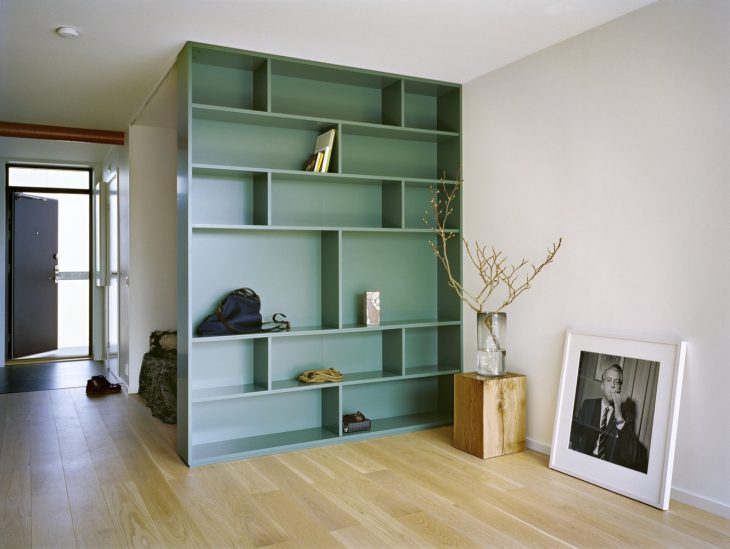 The six buildings were placed across the site to create a shared central courtyard. A system of prefabricated concrete structural elements support 280 apartments which have been assembled offsite. The ground floor accommodates larger family apartments as well as various auxiliary functions such as laundries, storage rooms, bicycle parking, and shared studios for flexible use and events. The compact apartments have generous glazing and balconies that are oriented inwards to the private courtyard. Semi-external corridors wrap the outer face of the building and are enclosed through alternating opaque polycarbonate and vertical aluminium slats. The corridor walls are treated with a chequered pattern of painted and raw concrete which is seen from the street. The three entrances, enclosed by raw glass, are located at the corners of the site, promoting movement throughout. Custom corridor lights and stair rails compliment the palette of standard prefabricated components used in general.
In June 2017, Snabba Hus Västberga was awarded the prestigious "Golden Room" award, Stockholm Architects' Association Prize, issued by Architects Sweden annually to an individual or practitioner whom has progressed the field of architecture in Stockholm. The project was recognized for its considered approach to Stockholm's housing shortage through prefabricated, high-quality but low-cost apartments that are able to be relocated for future use.
Photography by Johan Fowelin, Åke E:son Lindman