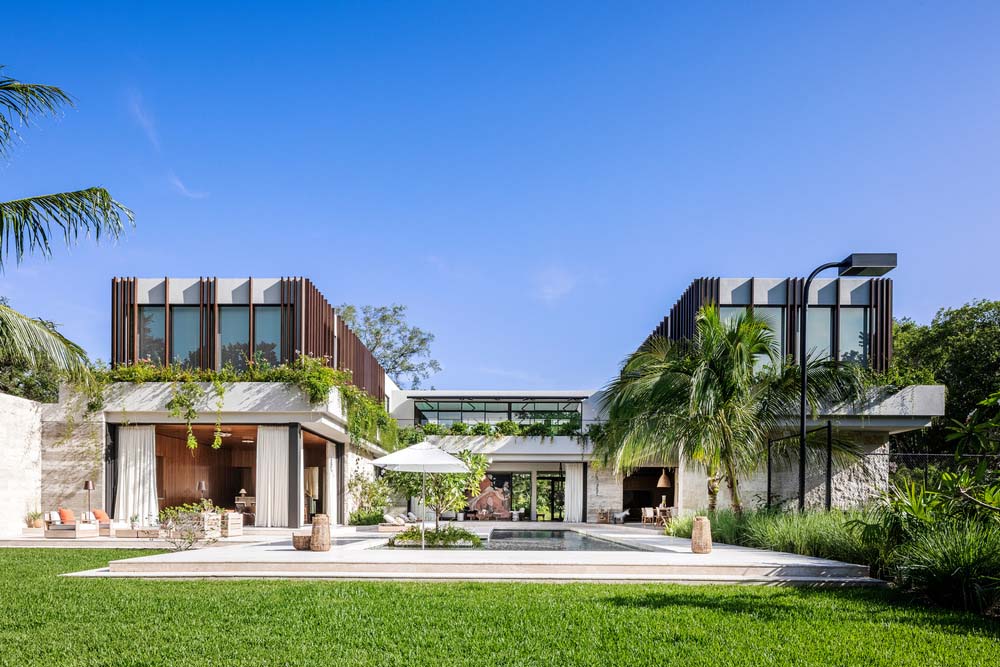 Strang Design has recently completed its latest residential project in Miami, United States, for a family of four from Brazil. The team created a warm and welcoming environment that honors the clients' cultural heritage by paying close attention to their needs and way of life.
One of the main architectural objectives was to make sure that the house felt connected despite its size. This was accomplished by Strang Design by designing inviting rooms that were great for gatherings while still allowing for individual activity. The design was given a special touch by the use of vintage, one-of-a-kind furniture that represented the clients' cultural background.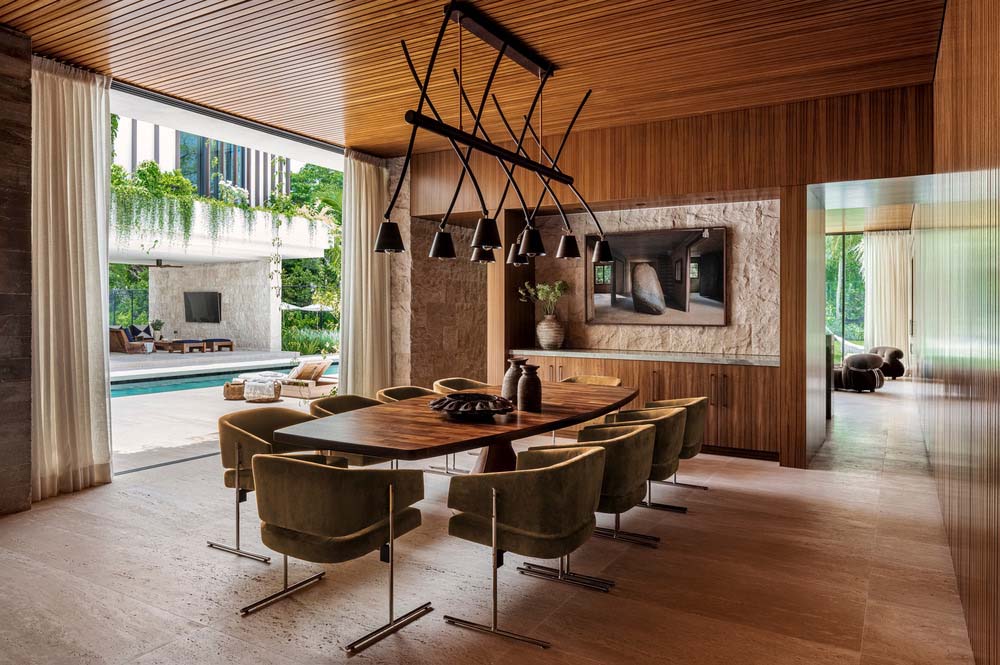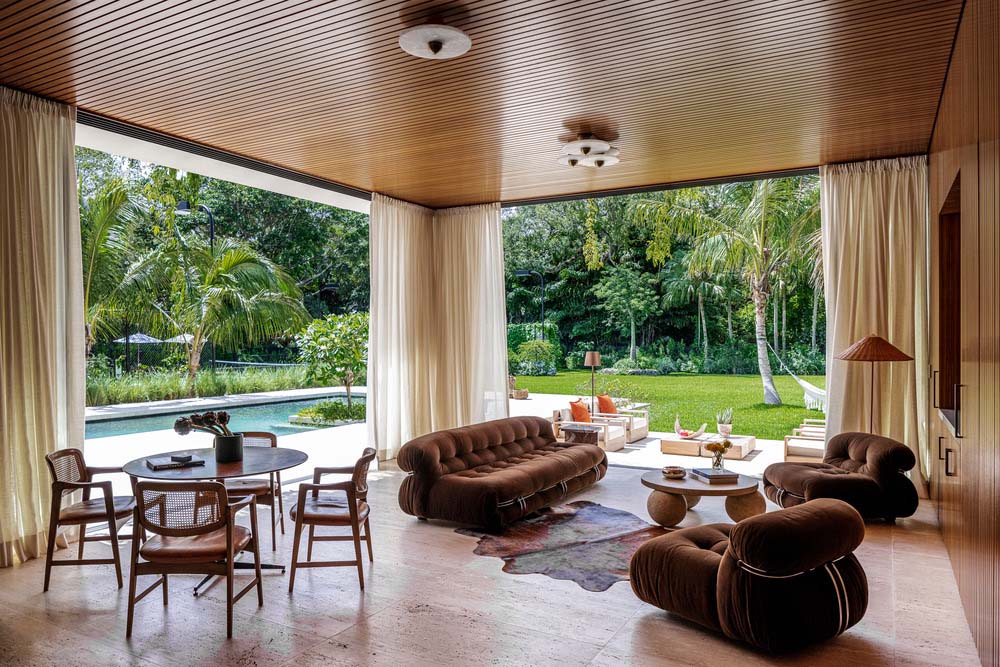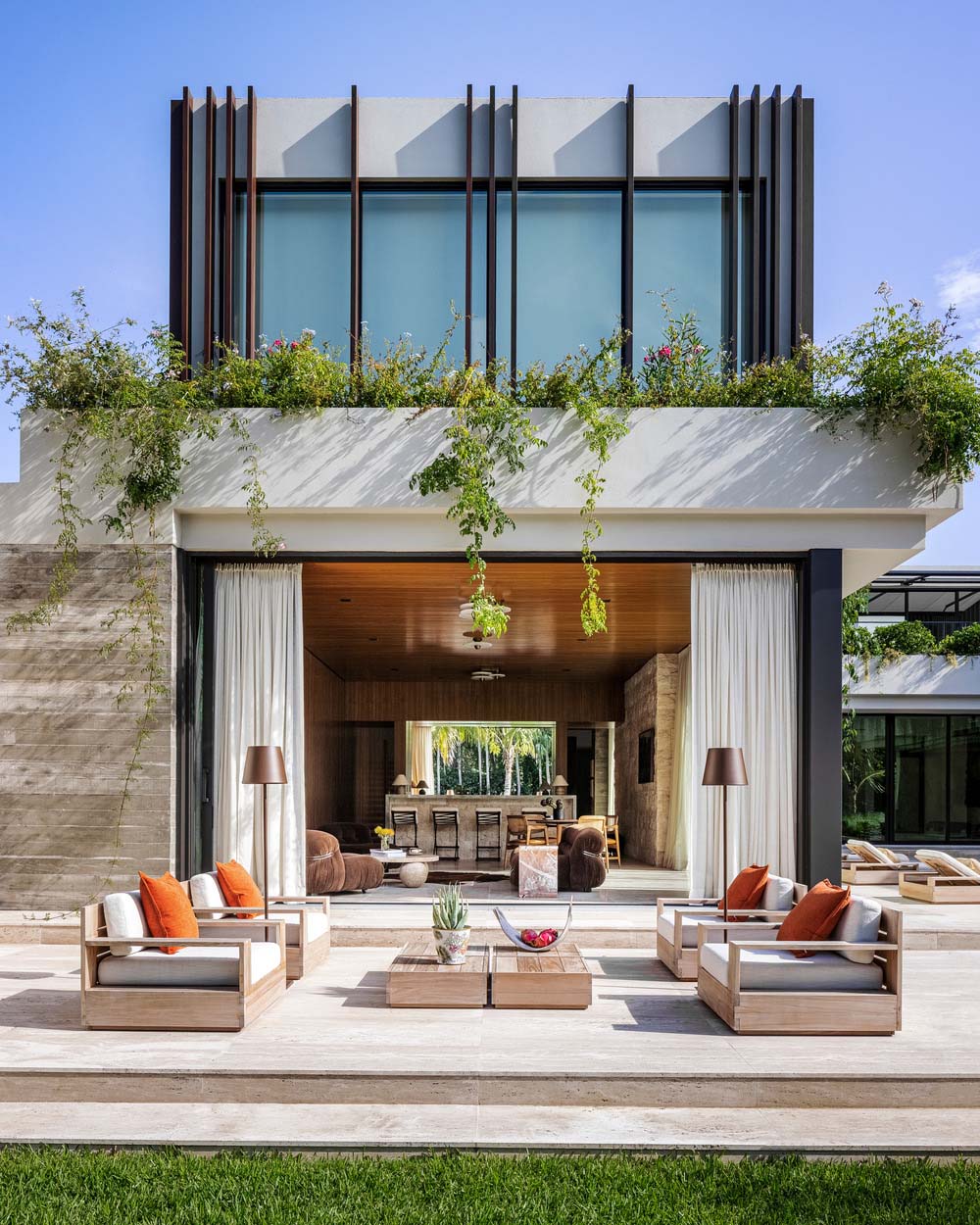 Finding materials that satisfied the criteria of the clients and were environmentally friendly presented a big challenge for the team. The challenge was met by Strang Design, who used unfilled Travertine for both the interior and external flooring as well as teak slatted walls and ceilings for warmth and texture. Additionally, they used sturdy natural materials including teak millwork accents, exposed board form concrete, and rough-cut Jerusalem tiles for the external walls.
Along with emphasizing natural materials, Strang Design also devoted great attention to the landscaping while collaborating with the La Casona Garden landscape architecture studio. Together, they obtained a variety of local species, and the National Wildlife Federation classified a section of the land as a Certified Wildlife Habitat.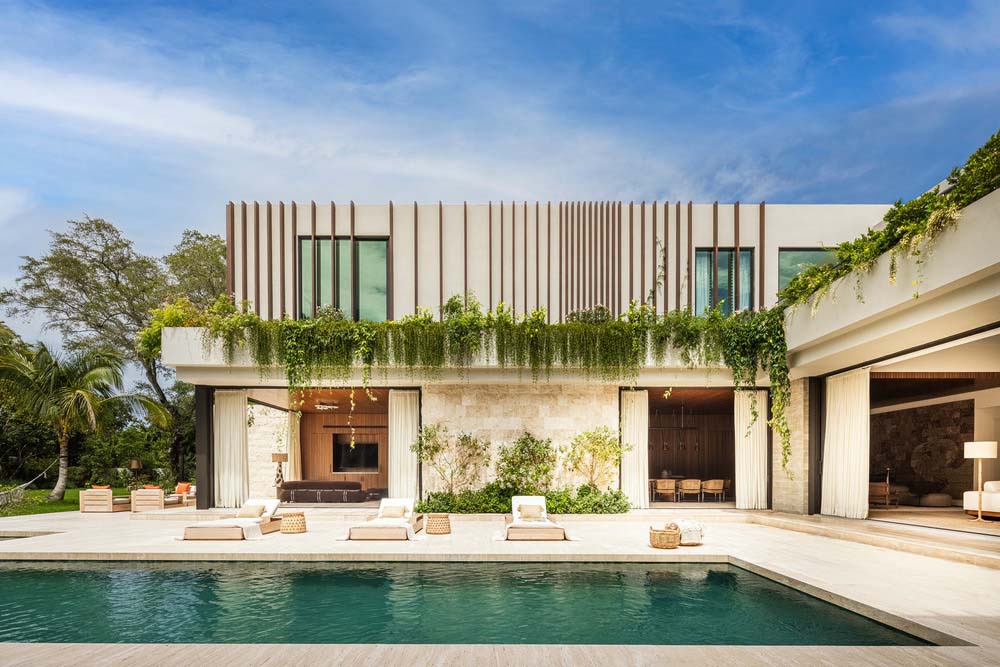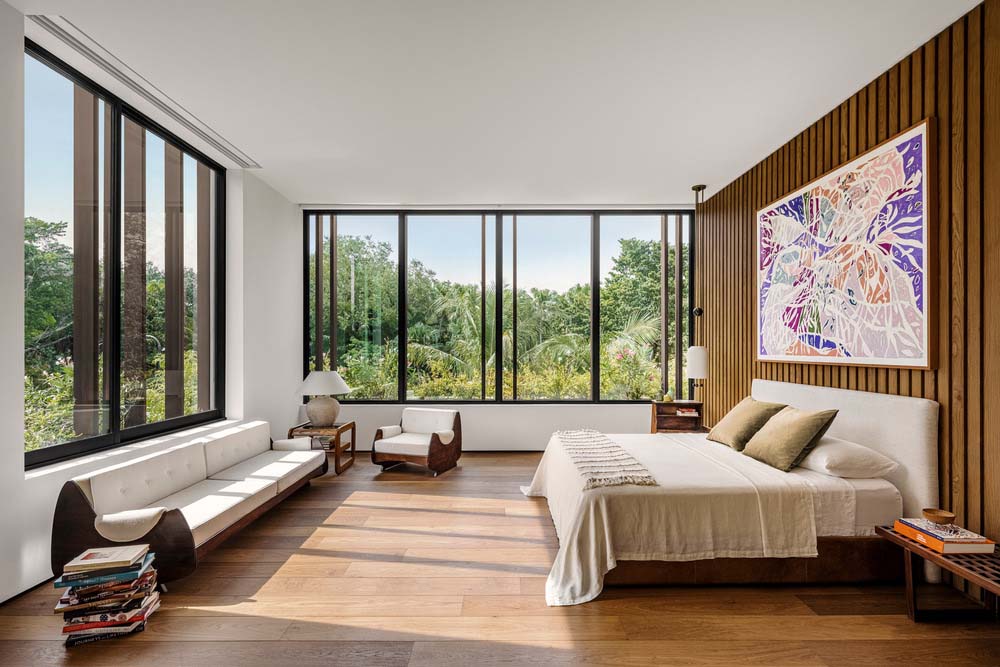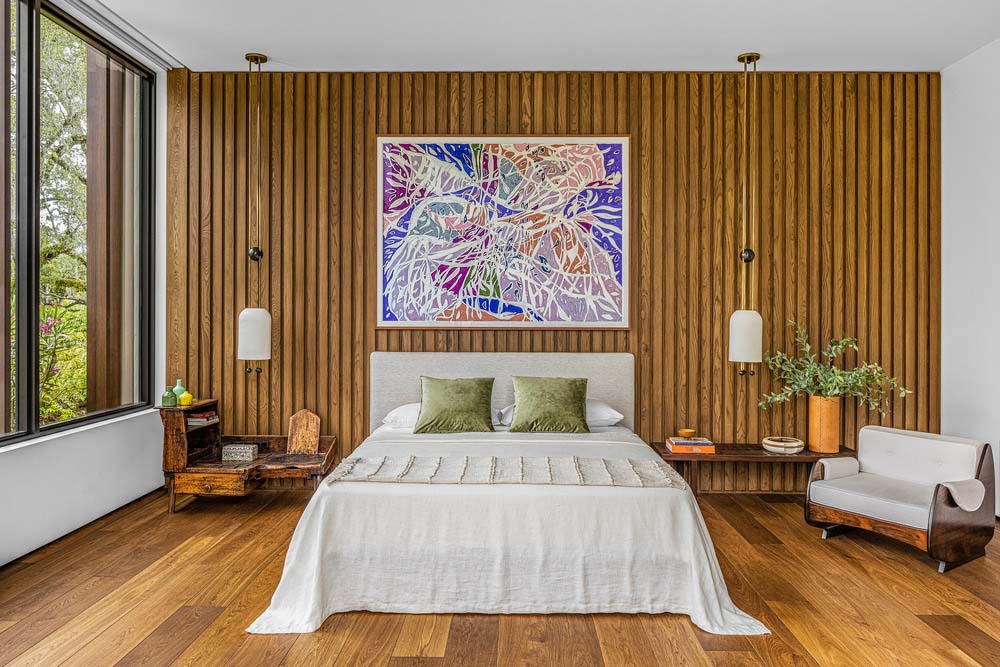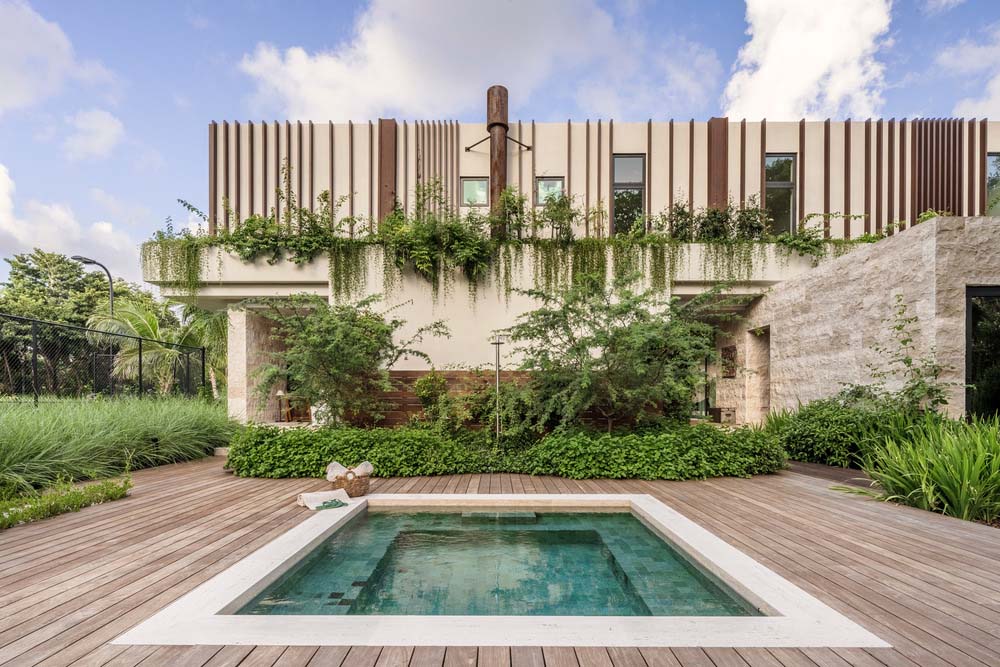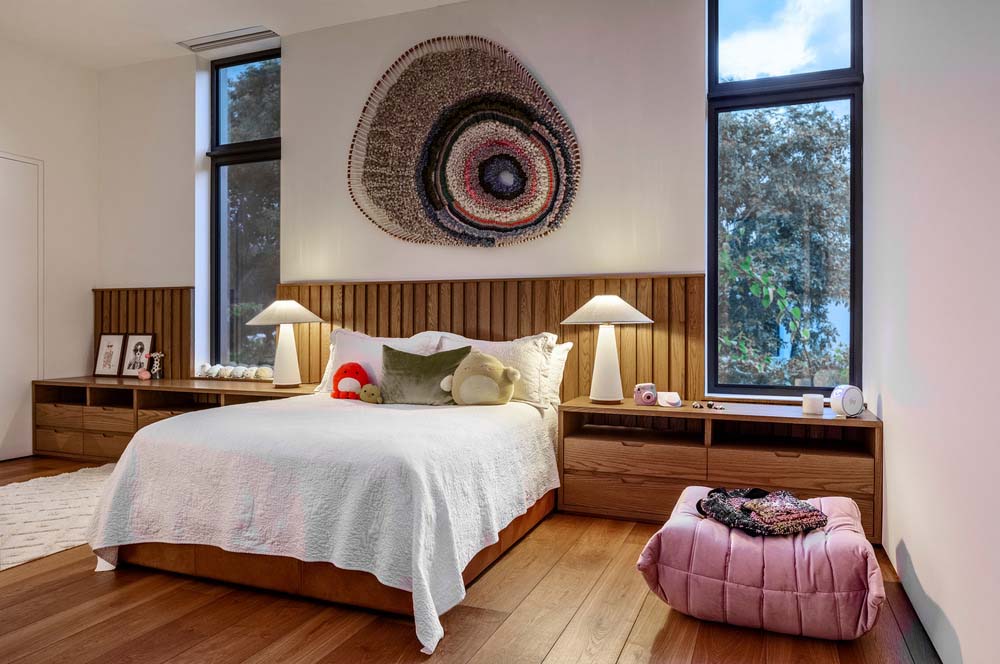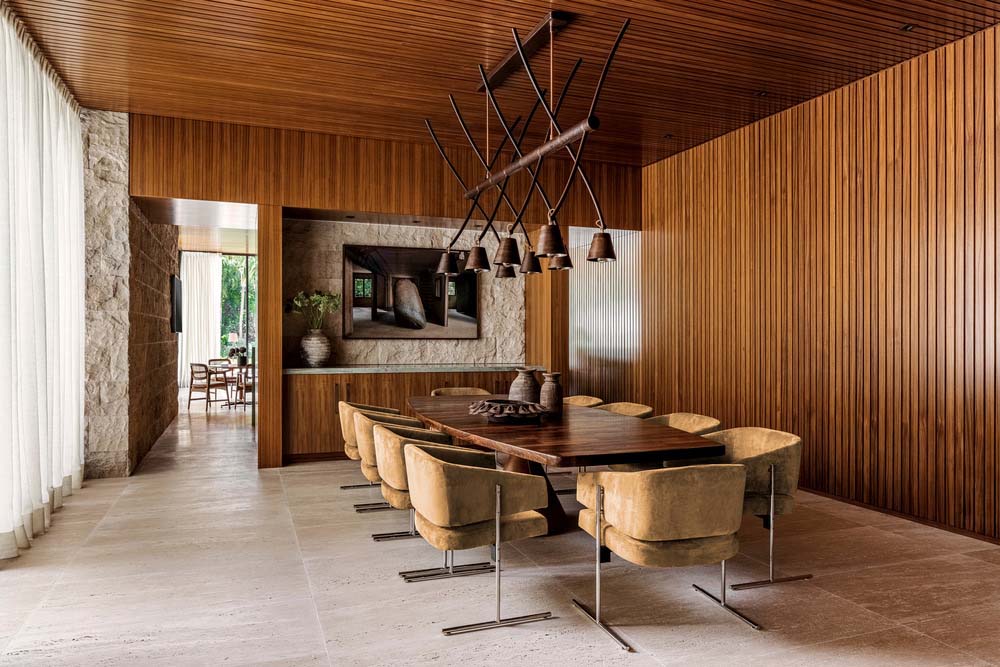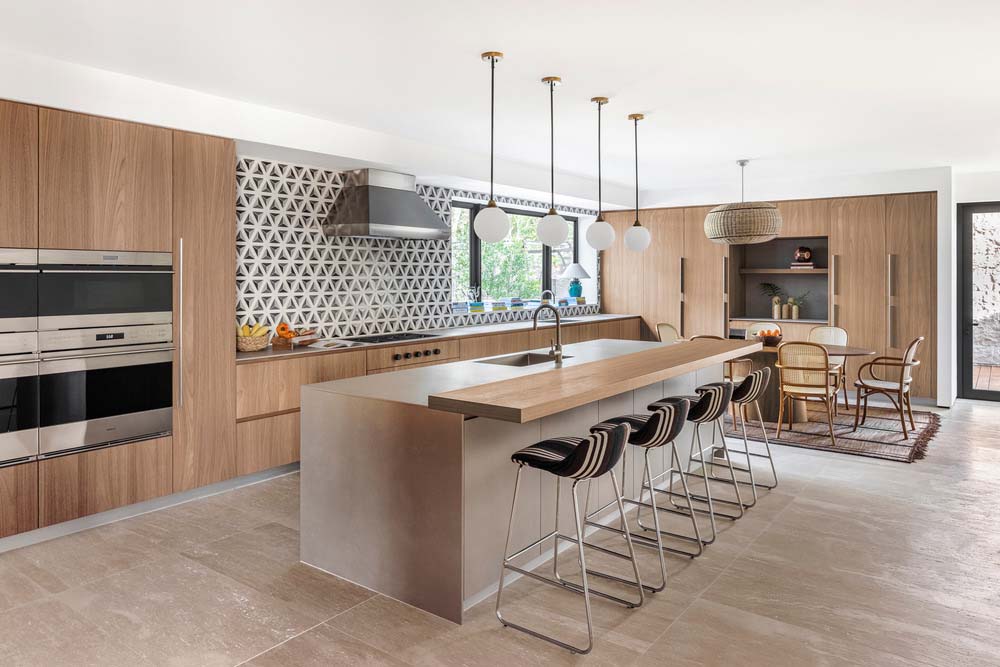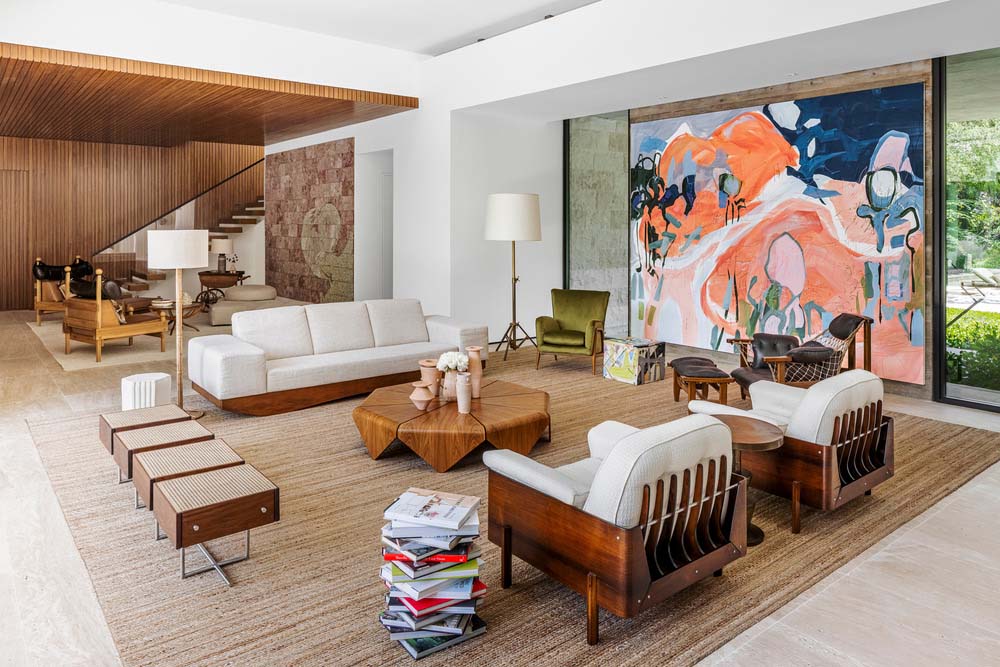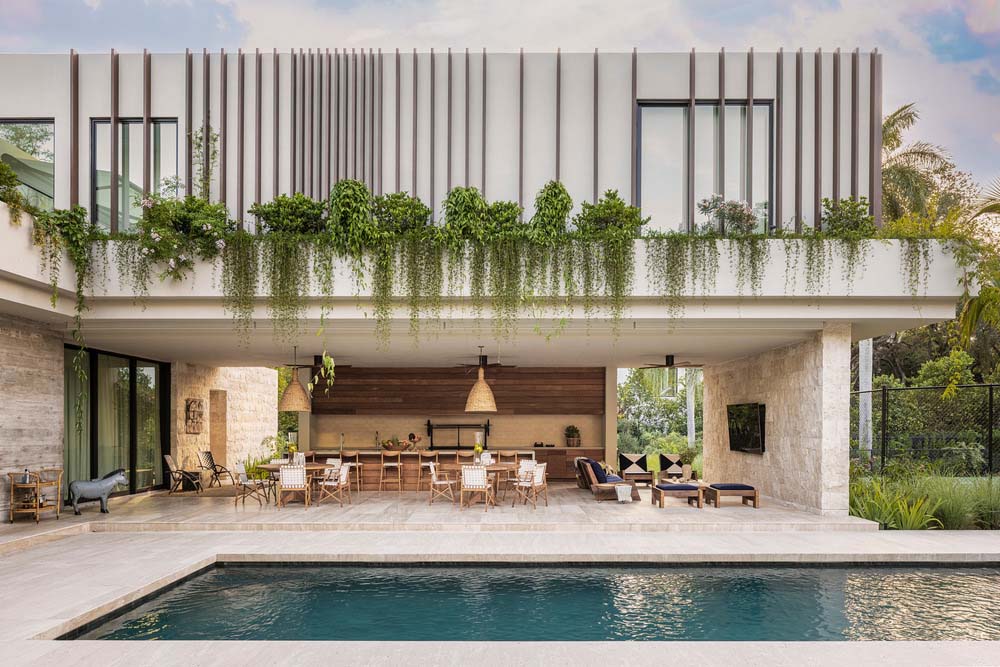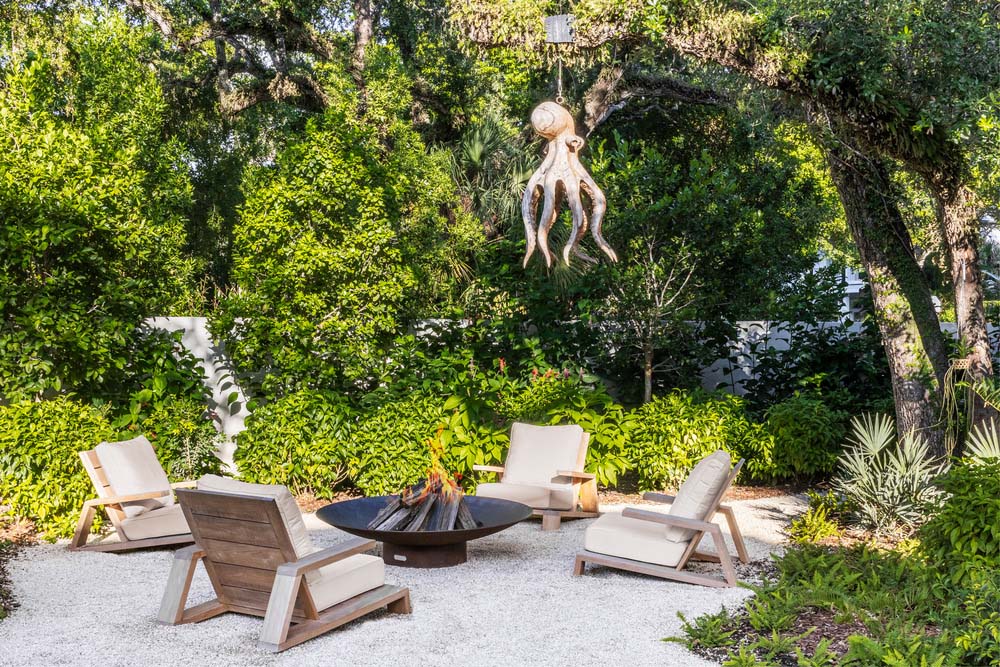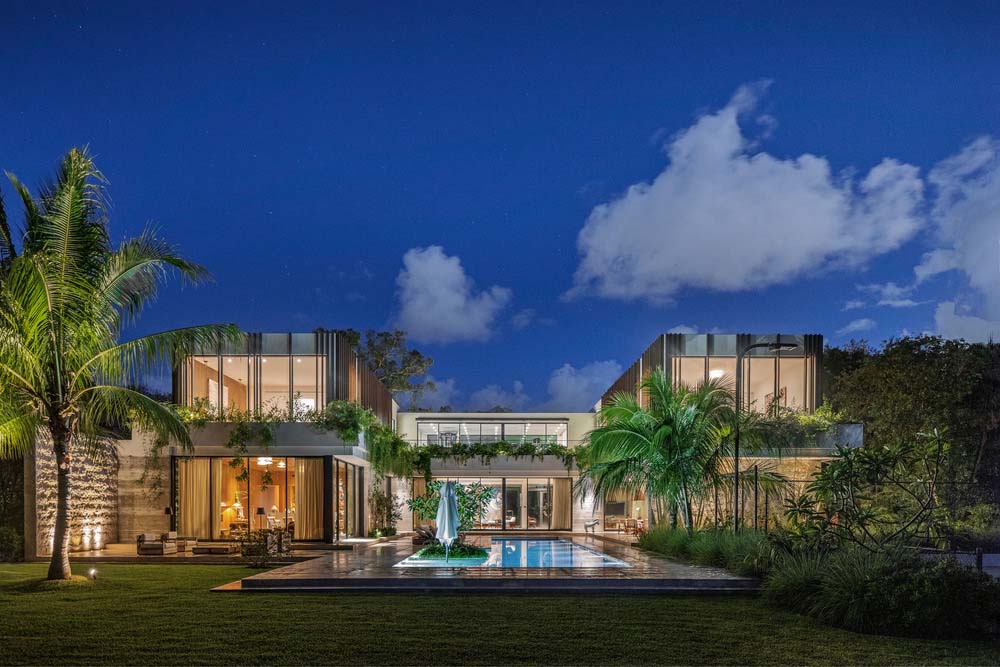 A magnificent range of interior design materials and brands are used in the home, including Mia Cucina for the kitchen, Opustone for the stone, Apparatus Light Fixtures, Subzero and Wolf's top-of-the-line appliances, and AVX's AV solutions. These brands were thoughtfully chosen to blend in with the overall aesthetic and satisfy the demands of the customers.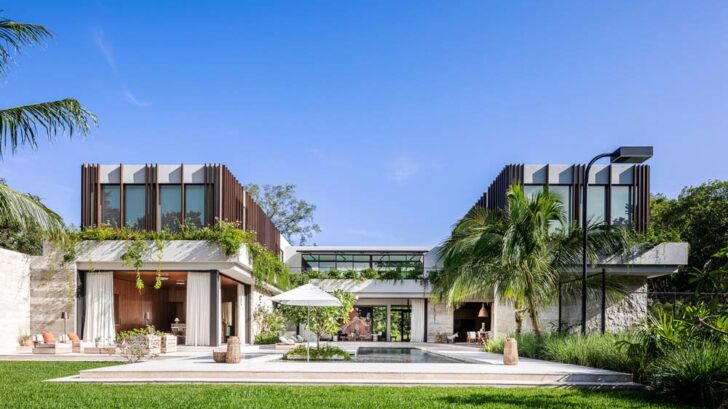 Team:
Architecture + Interior Design: Strang Design
Landscape Consultant: La Casona Garden
Structural Engineers: Francisco Cuello Jr,
MEP: Henry Vidal & Associates, Inc
Civil Engineer: Jorge G. Maldonado
General Contractor: Contemporary Builders, Inc.
Find more projects by Strang Design: www.strang.design