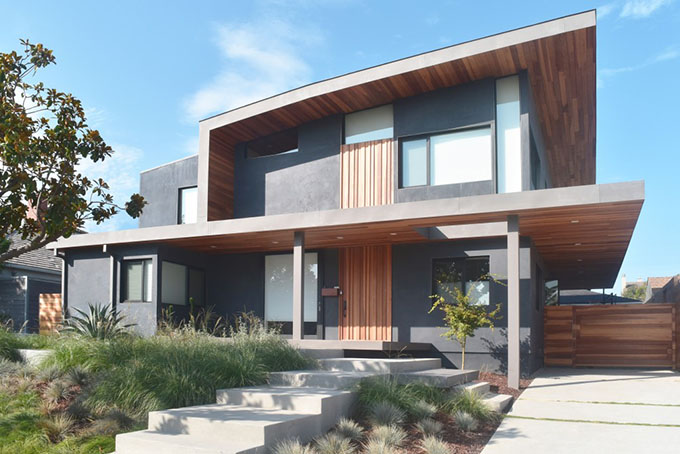 In the last two decades, DEX Studio's Glen Bell has made an incomparable mark throughout Southern California with properties that animate and examine the relationship between the built form and surrounding community. Evidenced in the careful attention to craftsmanship and the studio's progressive vision, Bell has consistently created environments that translate warmth and humanity along a contemporary continuum. This is exemplified to perfection in "The Keeshen Residence" in Mar Vista, highlighting warm, modern design with indoor-outdoor living.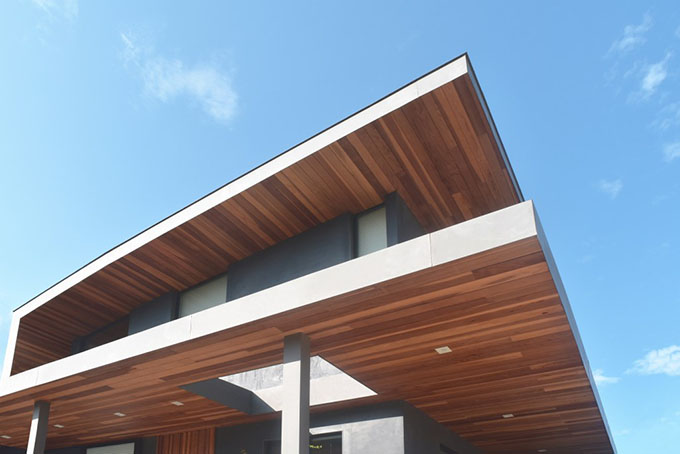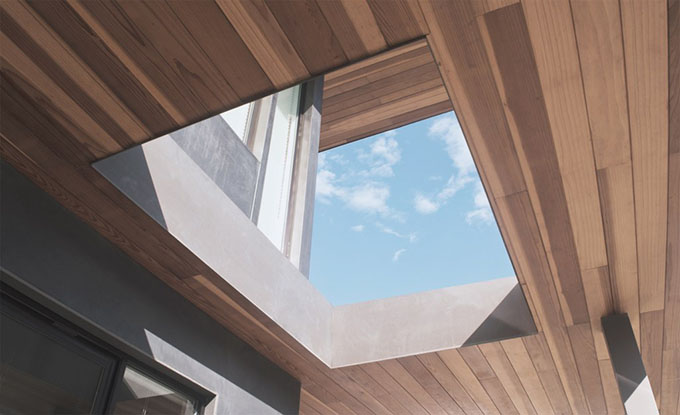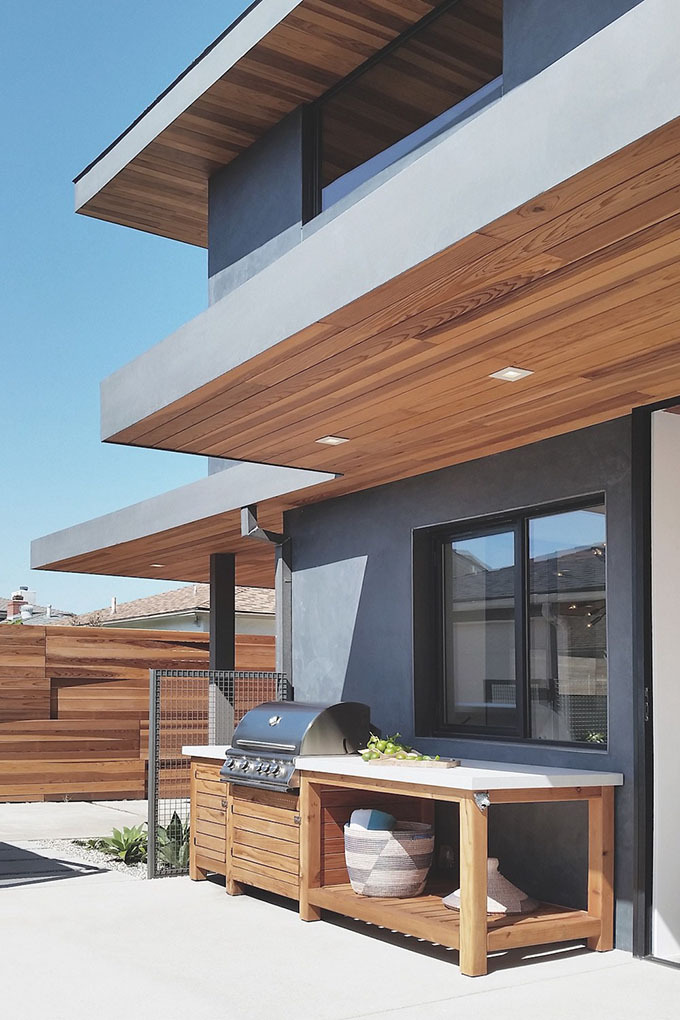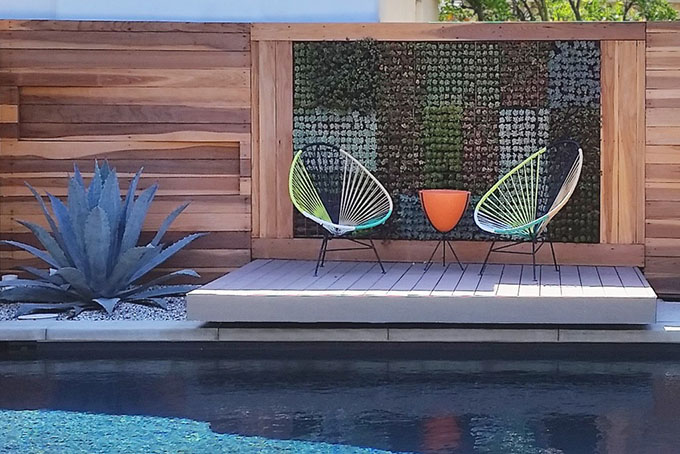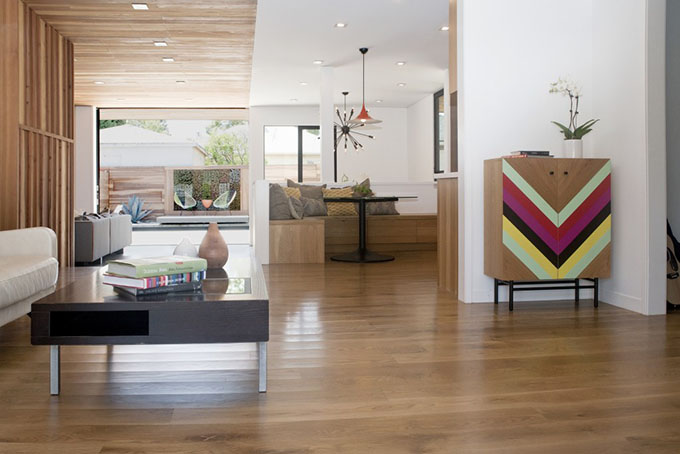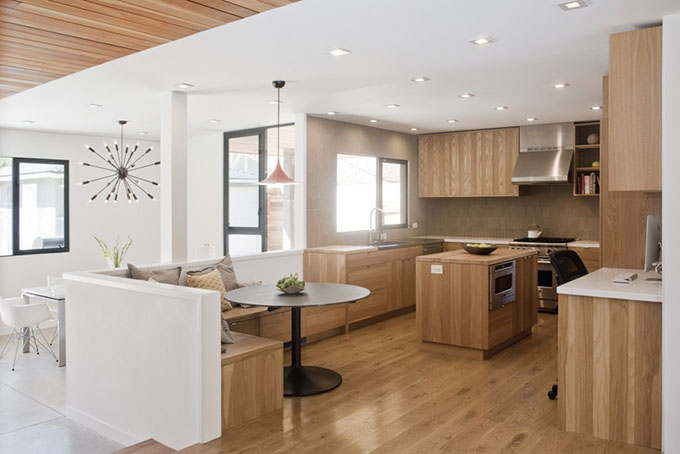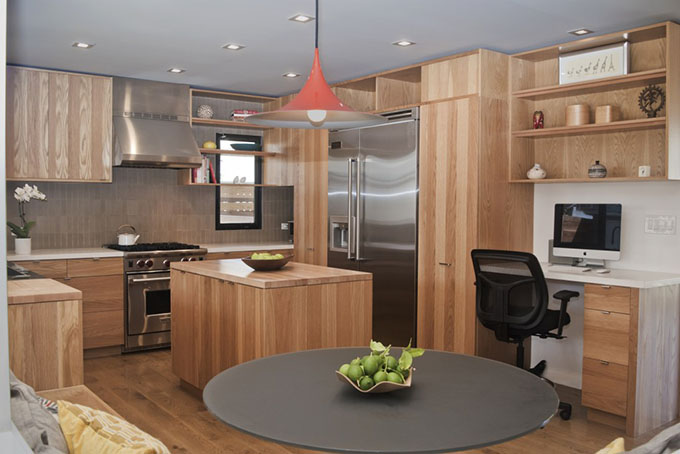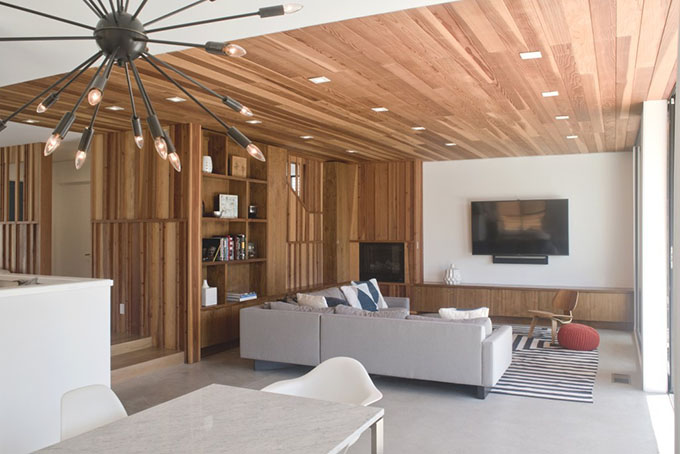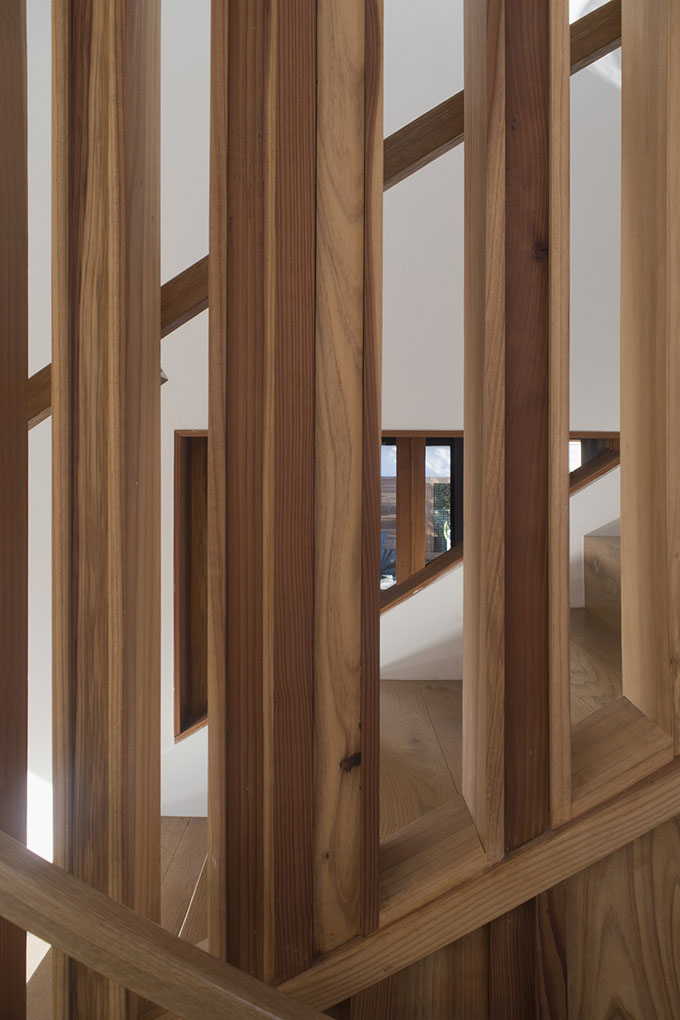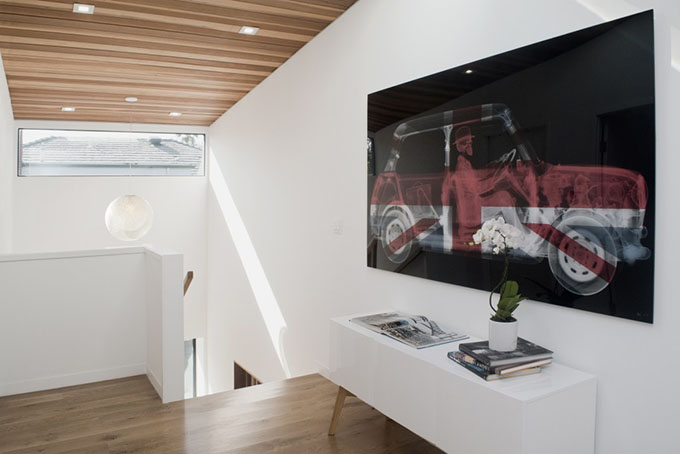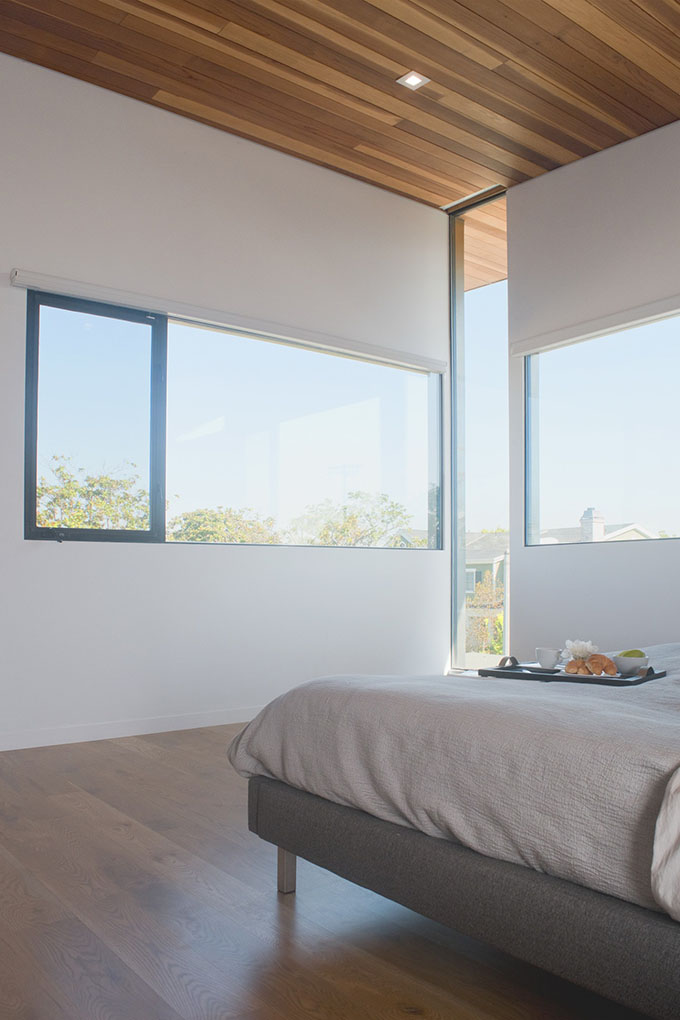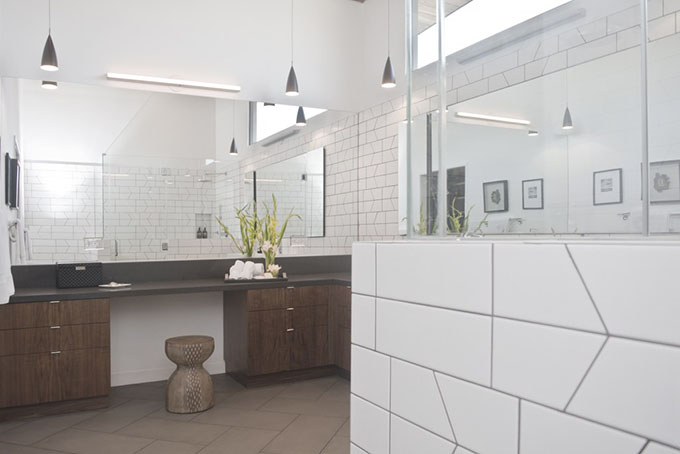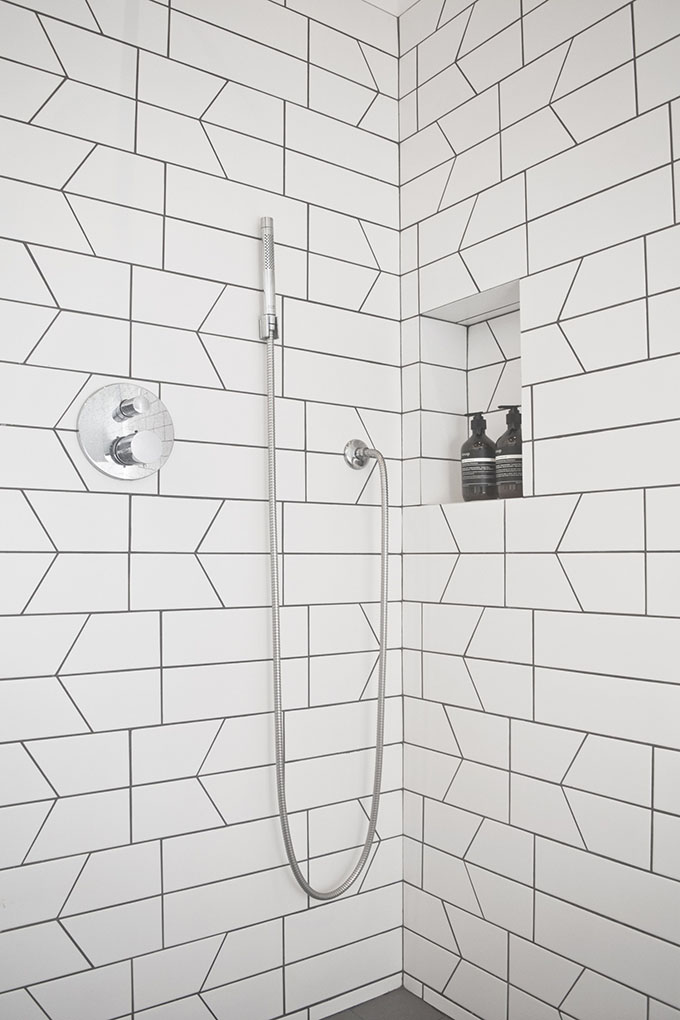 Originally built as a non-descript, single-story home that limited views and visual interest, Bell added a second story and re-oriented the home entirely to take advantage of the stunning views stretching out to the Hollywood Sign. By doing so, Bell designed a home that engages with the family-friendly street, creating a plethora of opportunities for entertaining.
Using DEX Studio's signature visual language of texture and natural materials, the home provides an open but idiosyncratic feel that stimulates the senses. The firm's esteemed wood features on the façade run the height of the first and second stories; this feature carries over into the interior of the house where it serves as a screening device for the stairs and a dividing feature between the public and private spaces.
To focus on indoor-outdoor living, the first floor has a strong connection to both the front and backyards reinforced by large surface, mounted sliding doors and highly considered material selections. To further blur the lines between exterior and interior, Bell used redwood cladding on the underside of the exterior roof overhangs as well as on the interior ceiling finish of select rooms including the living room and master bedroom.
"The Keeshen" is set back from the street by elevated landscaping and series of poured concrete steps that lead to a decked landing and the front door. A large surface mounted slider flanks the front door, which when opened to the deck, allows a guest to travel seamlessly between the interior living room and the outdoor seating area. From the rear portion of the home, the sunken family/dining room connects to the backyard hardscape and pool via an oversized surface mounted slider and floor-to-ceiling window system. To further strengthen the indoor-outdoor connection, poured concrete was used for the hardscape and pool surrounding as well as the family/dining room flooring. The exterior also includes drought-tolerant landscaping, custom designed redwood fence, poured in-place fire pit, and a vertical succulent garden.
From a design standpoint, "The Keeshen" demonstrates DEX's reputable use of texture and natural materials to express an honesty and quality through their imperfect attributes; the result is a home that feels warm, inviting, and undeniably modern.
Find more projects by DEX Studio: studiodex.com