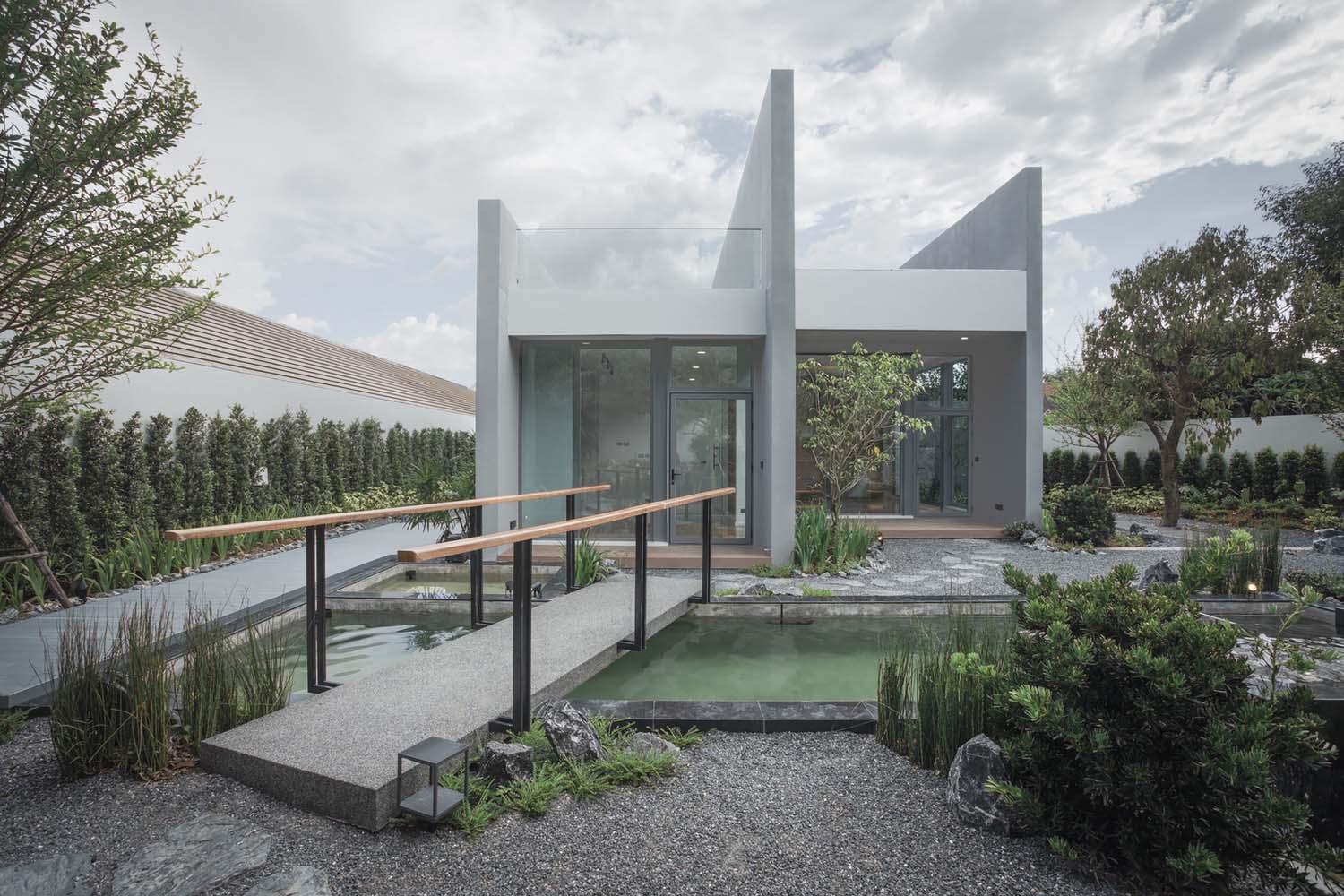 2929 Design Lab has recently completed works this stunning private residence in Tambon Chang Phueak, Thailand. The TP House is a one-story residence with two major compartments and a ground floor space of 500 square meters (800 square meters including the rooftop).
Given that the project site is 20 meters wide and 80 meters long, it is regarded difficult to construct single detached homes on this land type in the city. The owner's request is one of the design requirements; he enjoys writing and reading books and regularly exercises to maintain good health. We envisioned this home as having a lot of vegetation, being very quiet, serene, and integrating with exercise equipment (gym, outdoor swimming pool, and running track).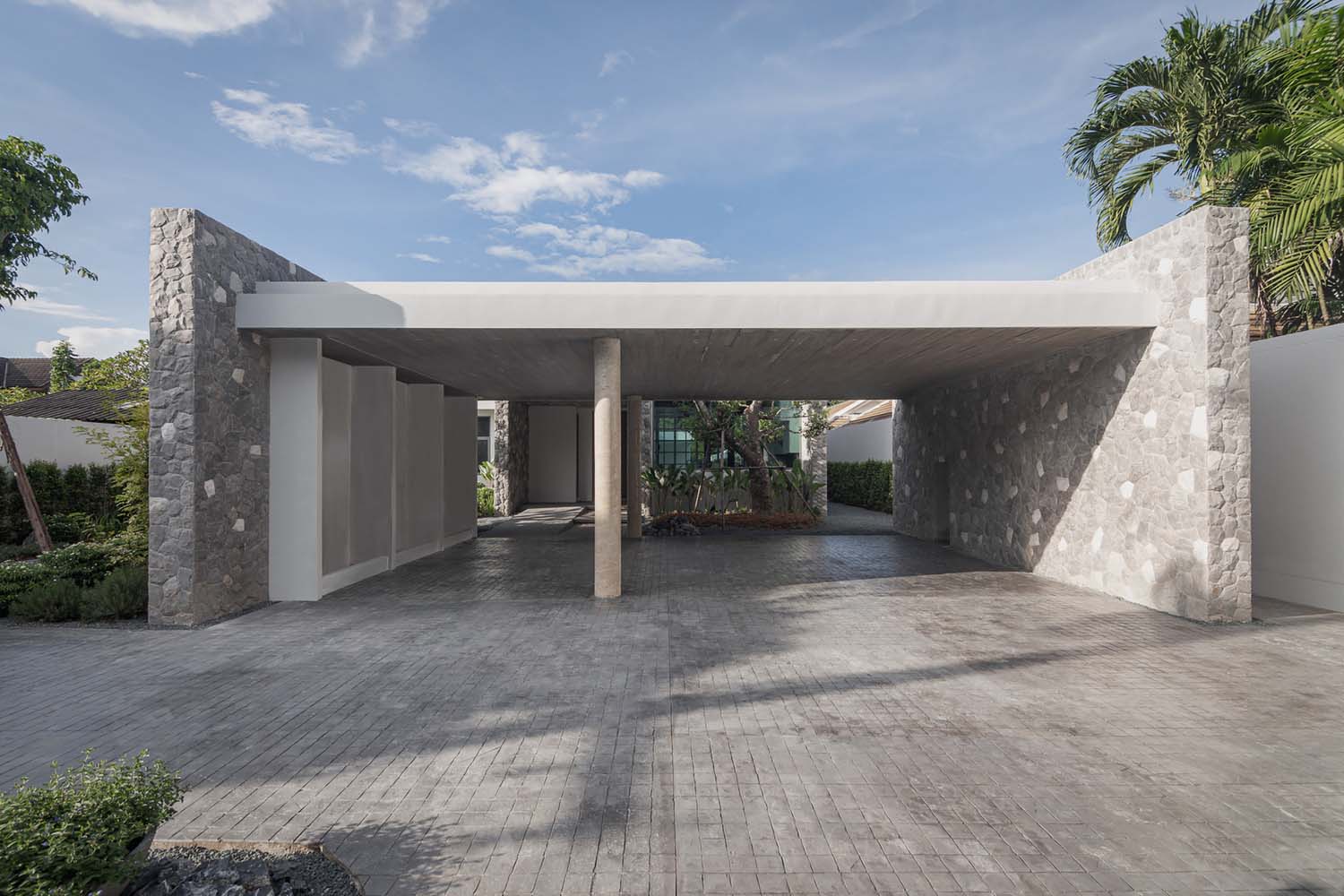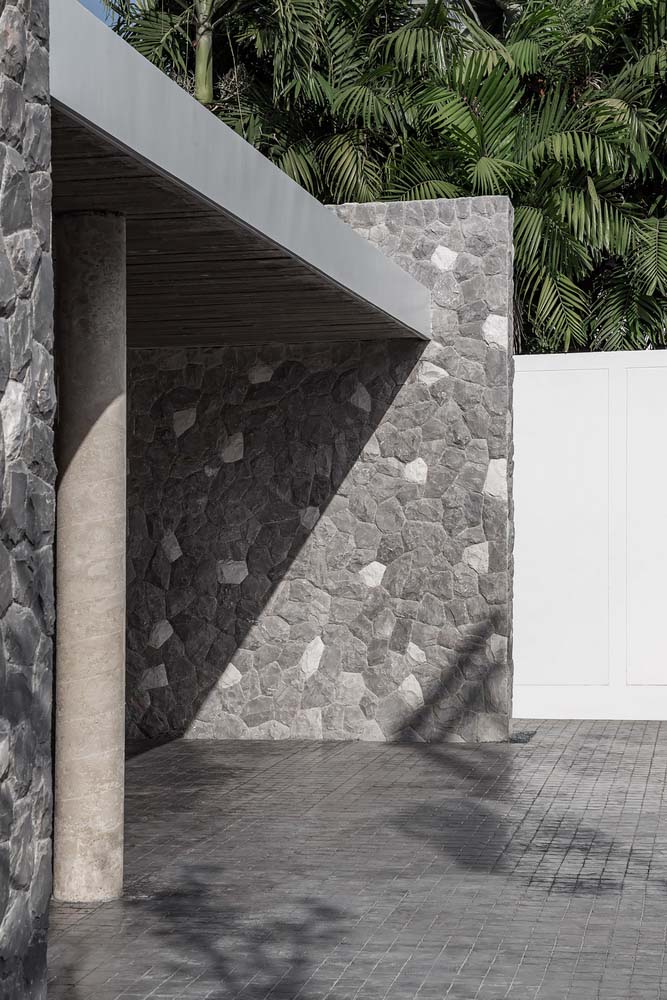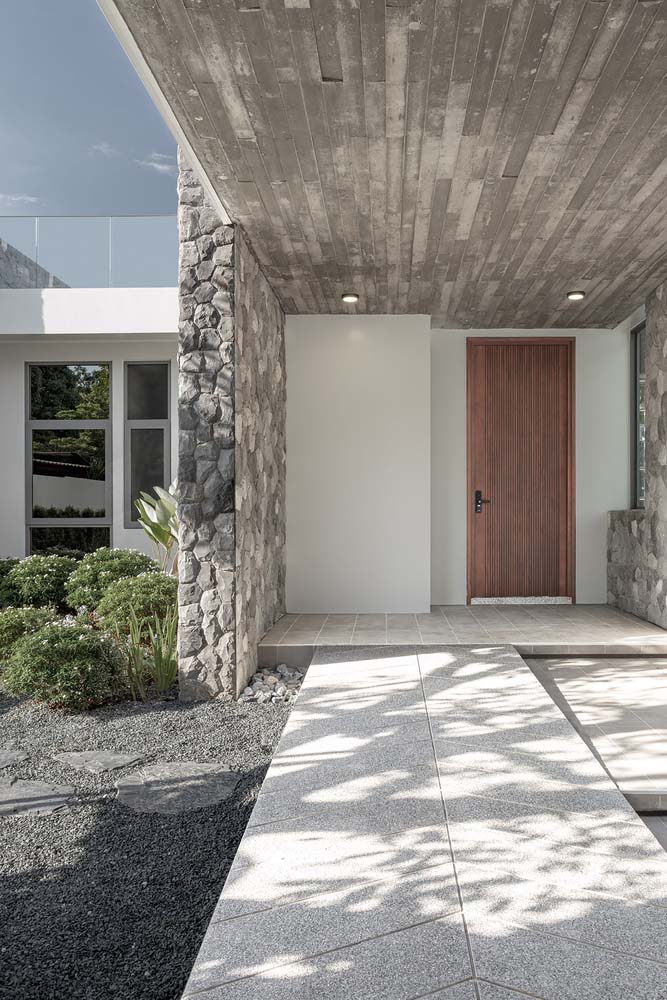 Our design begins to lay out the concept and design process not only from the question of how to connect the whole living units while keeping the sense of separation but also from the question of how to create a sense of continuity linking the front to the far back. We come up with the idea of "the Wall". The wall becomes the visual element that helps us create the sense of a compartment at same time linking other parts of the house come together. We also use the wall to create an enclosed space with the inner garden (courtyard), which allows each living unit to alter the opening, the flow of air, light, and atmosphere.
The dining room, living room, guest room, and staircase leading to the rooftop facility with a 60-meter running track are all located in the front compartment. A back compartment is a private area that is surrounded by a sizable fishpond and a lush garden and includes a master bedroom, dressing room, main bathroom, and a private library.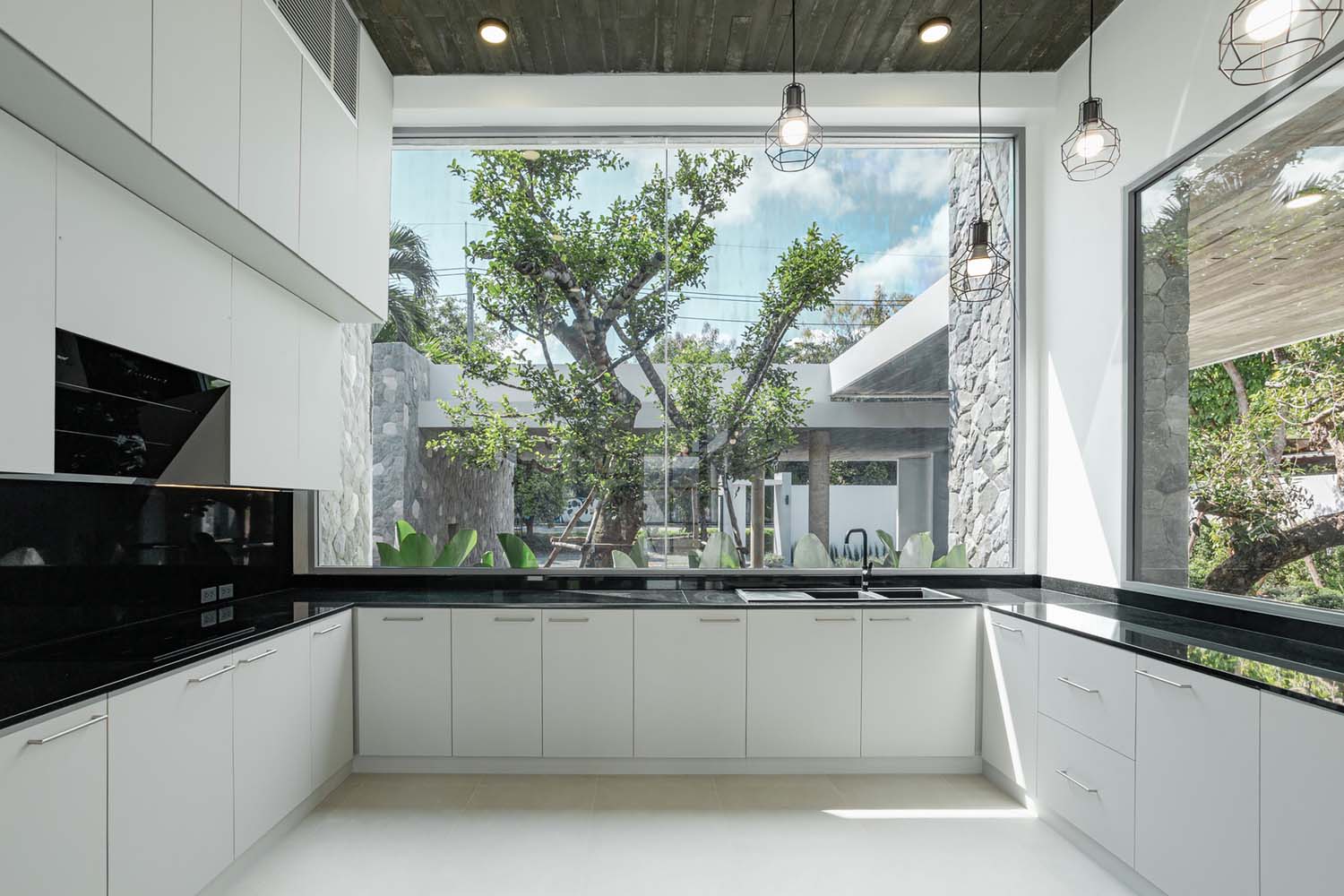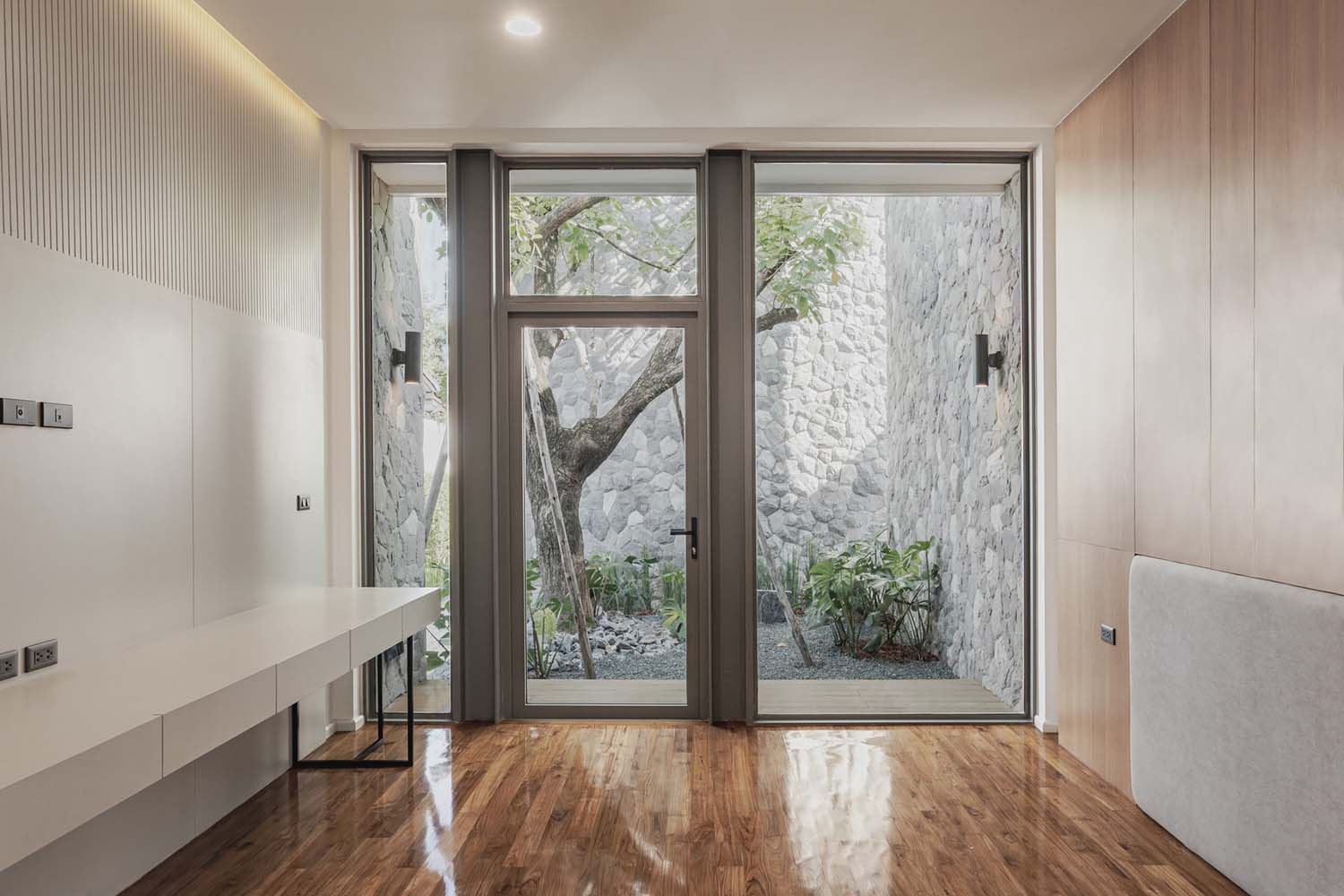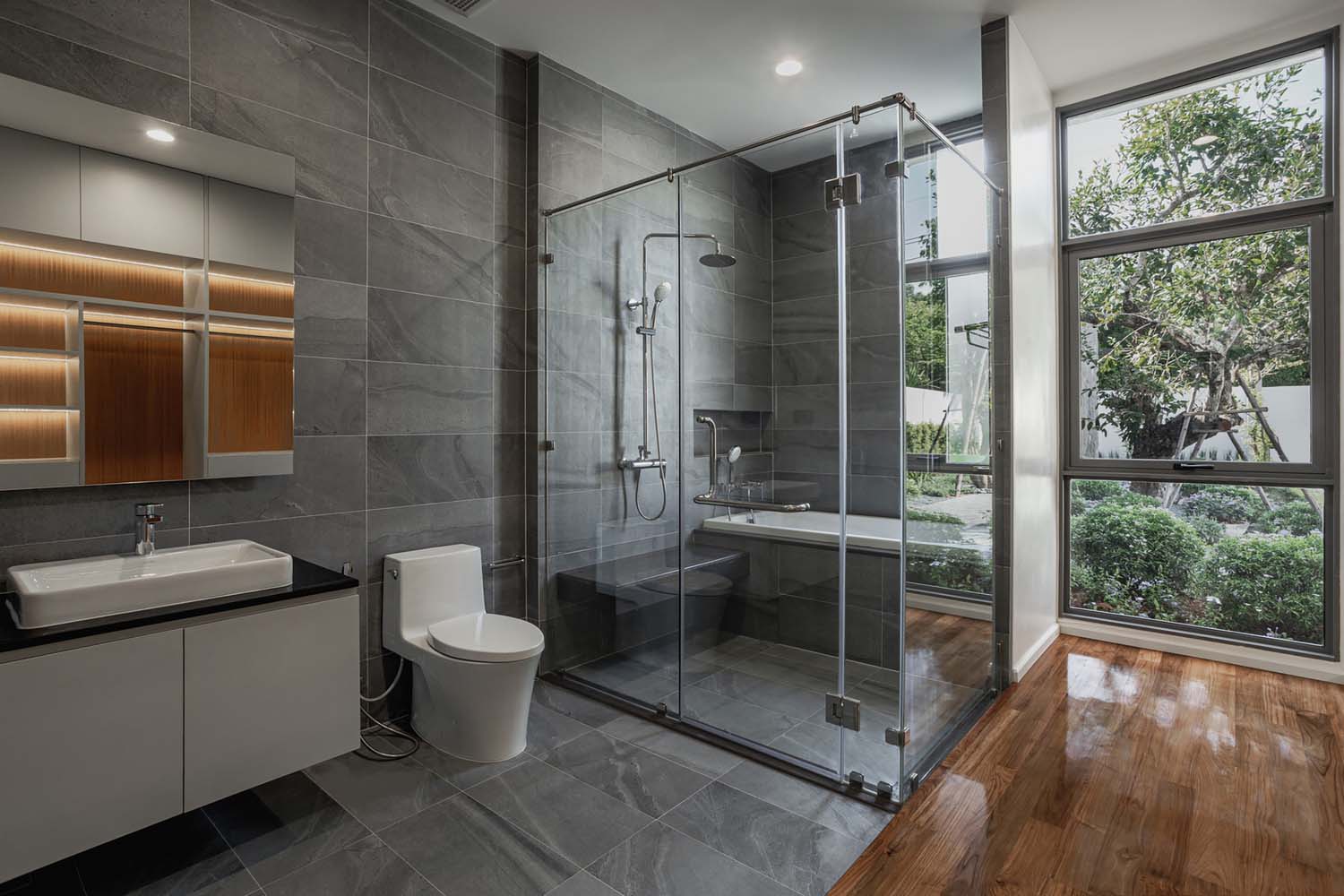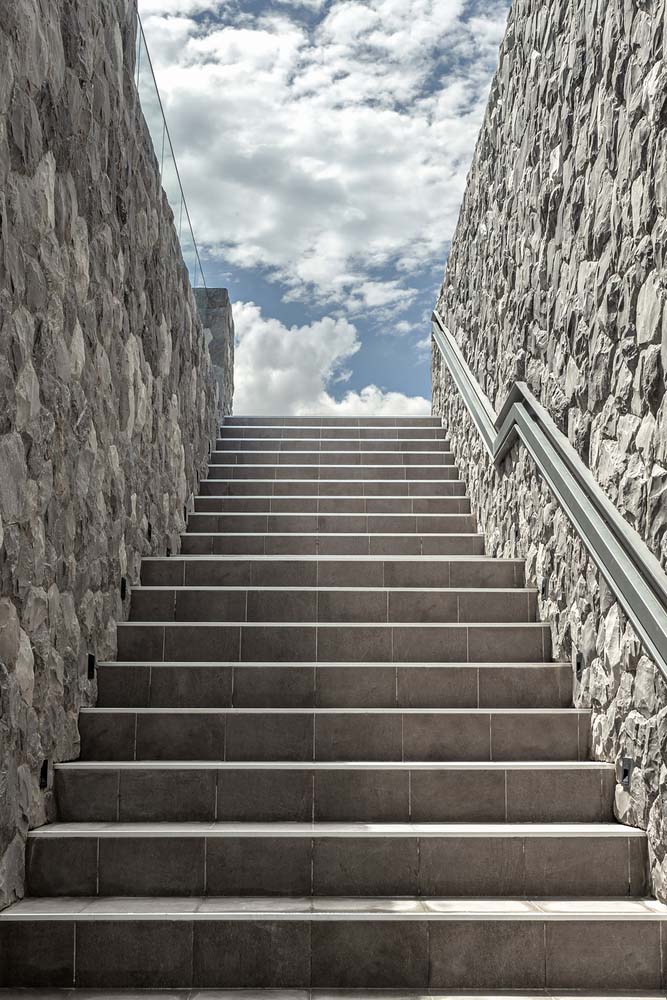 The center of these two sections will house the swimming pool and the gym. The walls, which make up the majority of the structure, are substantial and covered in volcanic stone. The volcanic walls create a sense of connection to the modern lifestyle in a combination of tropical ways of living once they are made up of a cast concrete ceiling showing the trace of the wooden formwork and a cast concrete cylinder pillar showing the mixture of smoothness and roughness on the surface. That is the aim we are pursuing.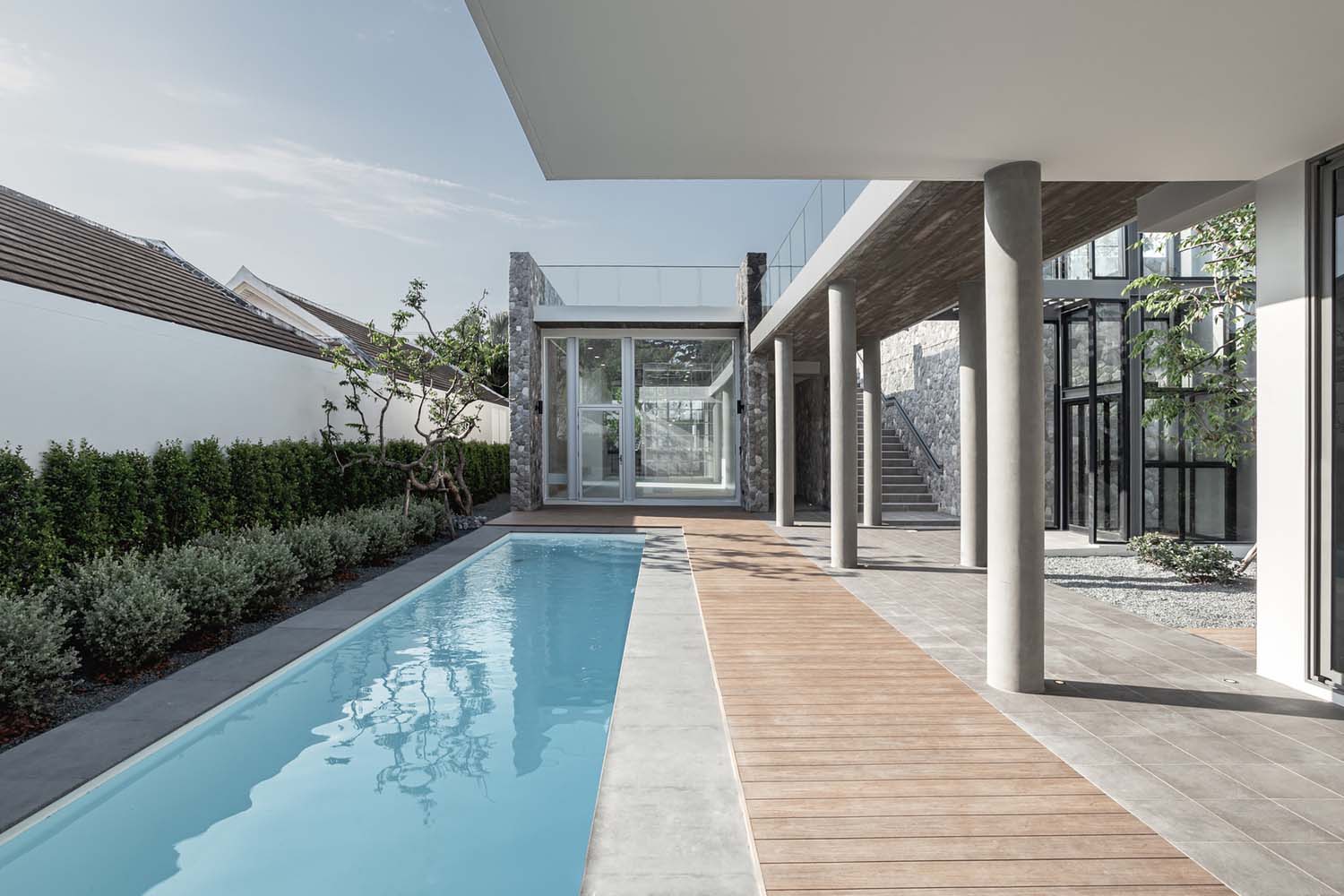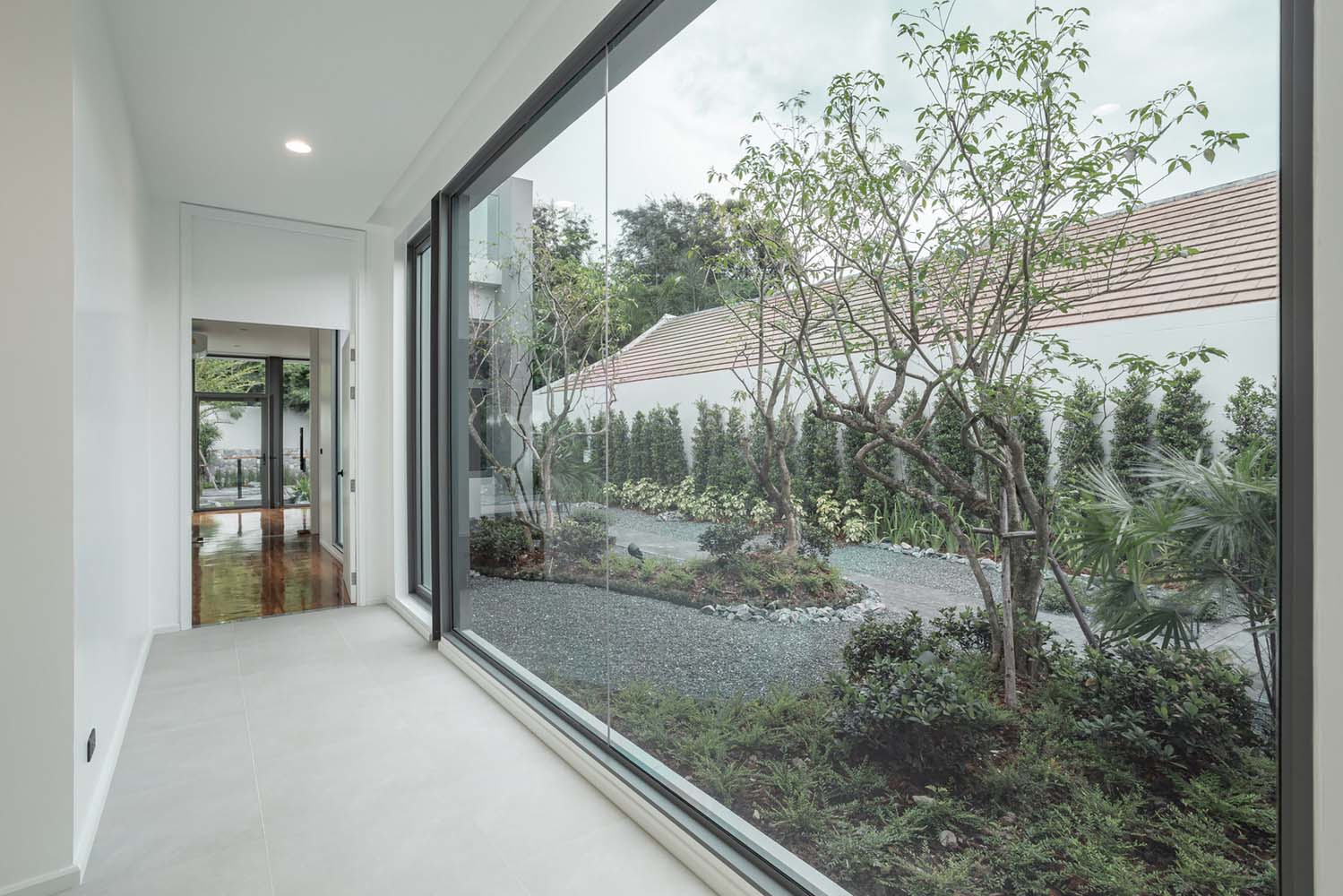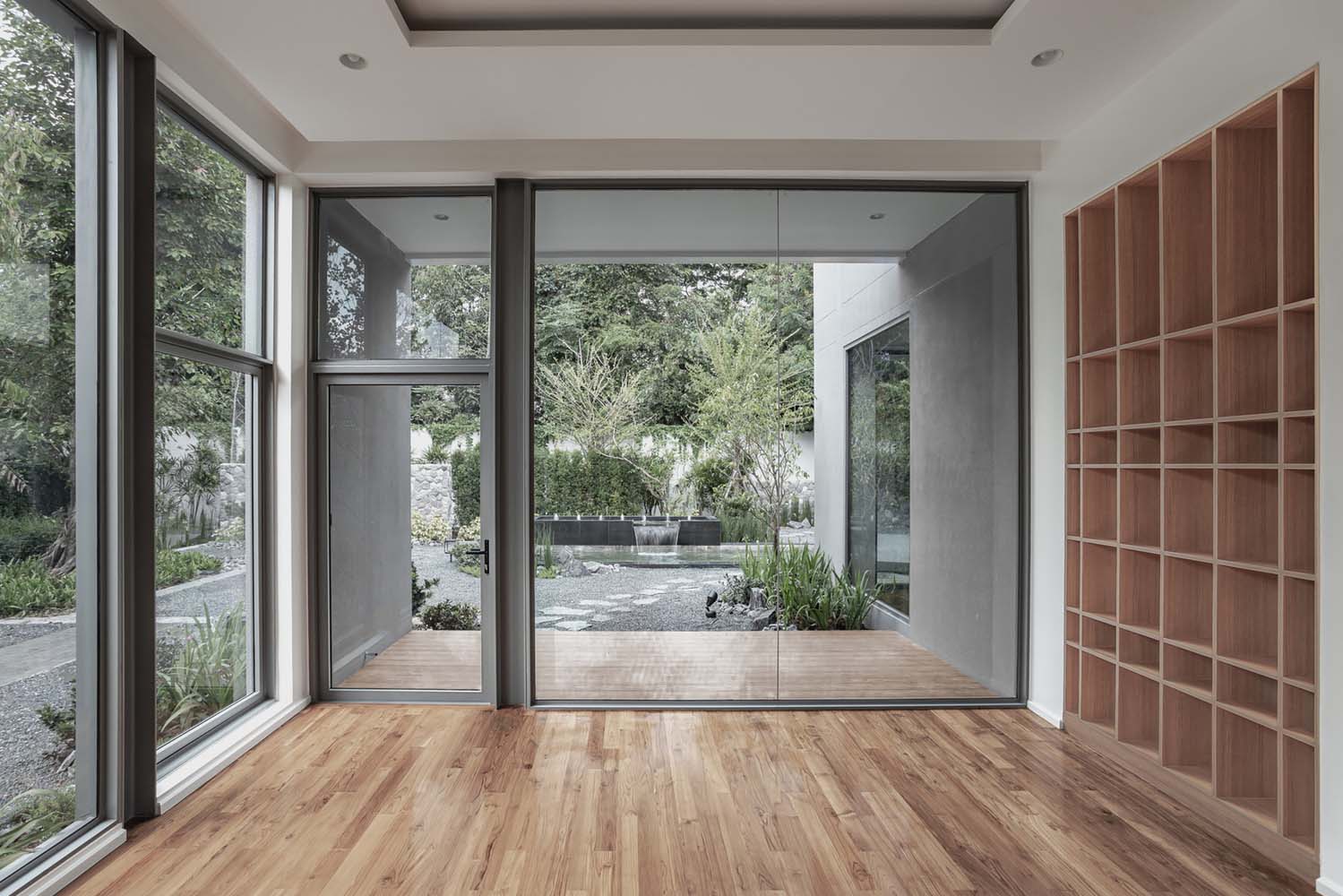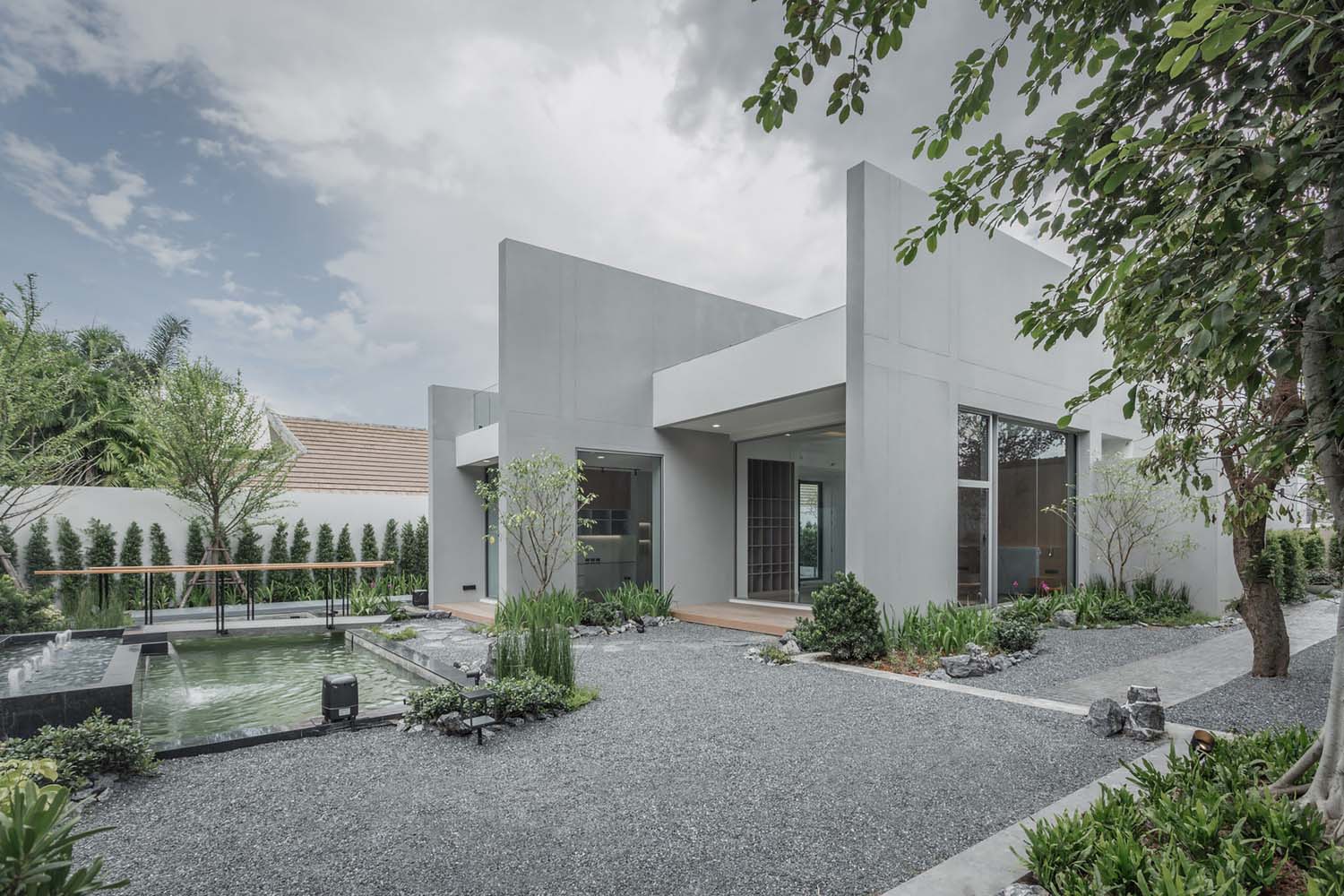 In order to give the rooftop space a sense of transition, we want people to enter from the ground and proceed up the stairs. Running and exercise can be done on the 60-meter-long rooftop. We get ready to install solar panels on other portions of the roof. This location is distinctive and one-of-a-kind because it offers panoramic views and breathtaking scenes every morning and before sunset of Doi Suthep Mountain, which the locals of Chiang Mai revere and worship.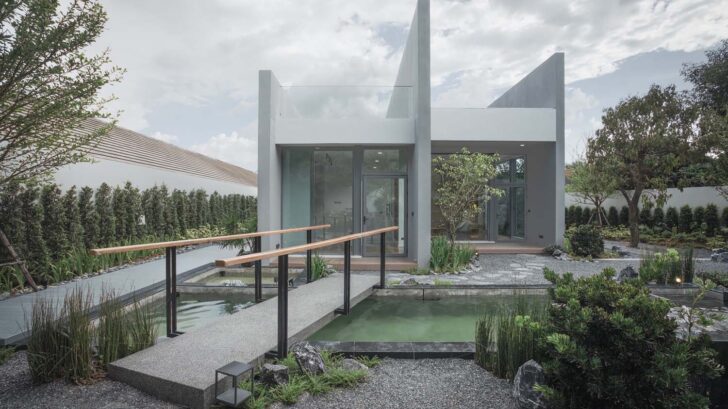 Architects: 2929 Design Lab
Area: 800 m²
Year: 2022
Photographs: Light Addict Photography
Manufacturers: Rock finishing By Tarapat (Local brand), SK Kaken
Lead Architect: Sant Suwatcharapinun
Interior Design: Atelier Builder Co.,Ltd.
Landscape Architect: H2O Design Co.,Ltd
Contractors: Proud Built Co.,Ltd.
Interior Contractors: Vorrawut Furniture & Décor
Architect: Nonnapat Nonthaman
City: Tambon Chang Phueak
Country: Thailand
Find more projects by 2929 Design Lab – 2929designlab