Tsou Arquitectos invite photographer Ivo Tavares to photograph their beautifully designed new project making the best out of a narrow plot in Porto (Portugal). The multi-level home answers to today's need, the family residing on the address also has access to office space.
The project has the goal of fitting the functional program onto a small site that is located in the central business district of the city. The completed project by Tsou Arquitectos now has the usable area of 230 square meters. The numerous spaces are organized vertically and evolve around a central stairway, with the rooms being split up among the half levels of the building. The intervention is brought together by the staircase, which allows the guardrail to unfurl like a piece of origami.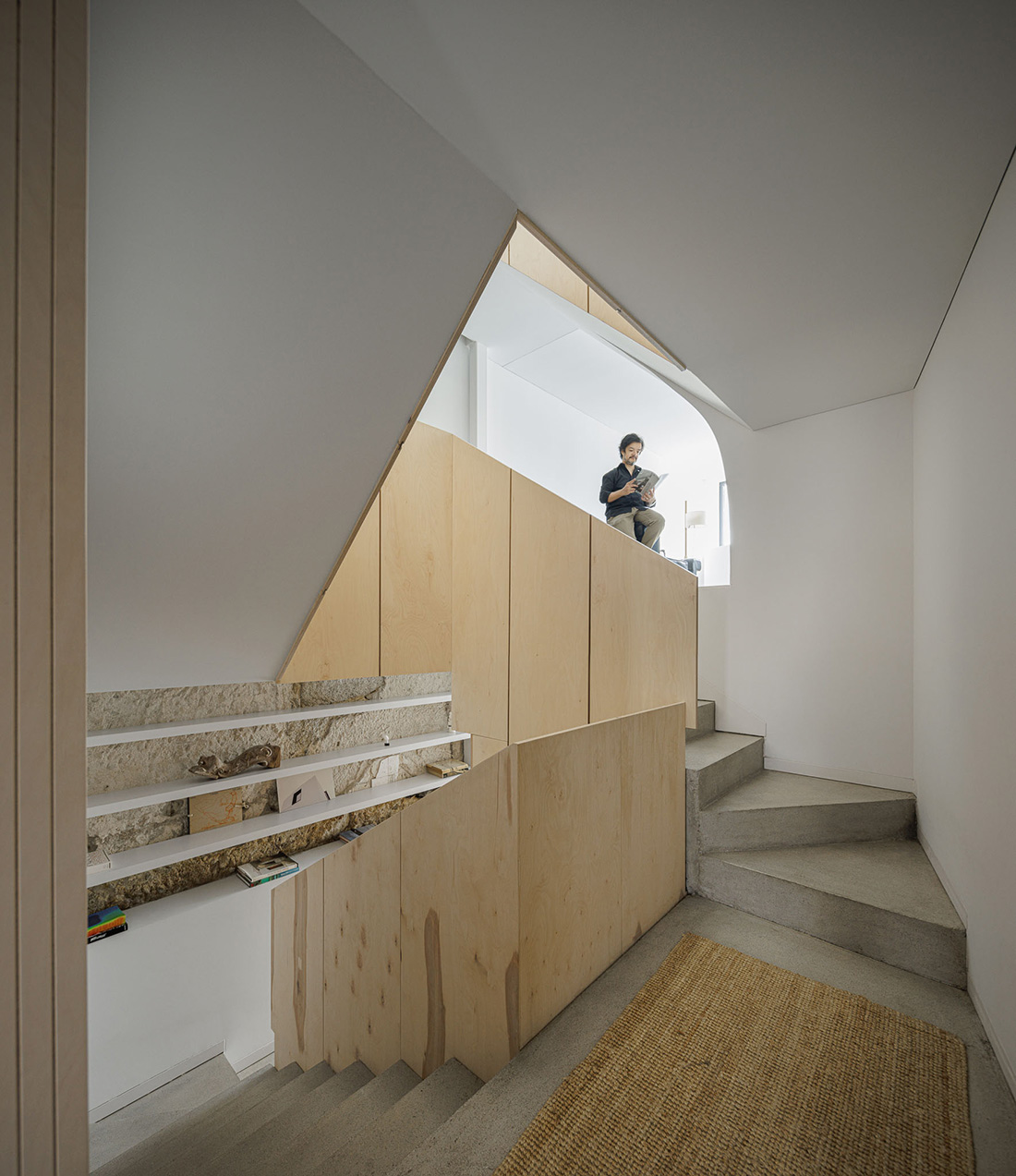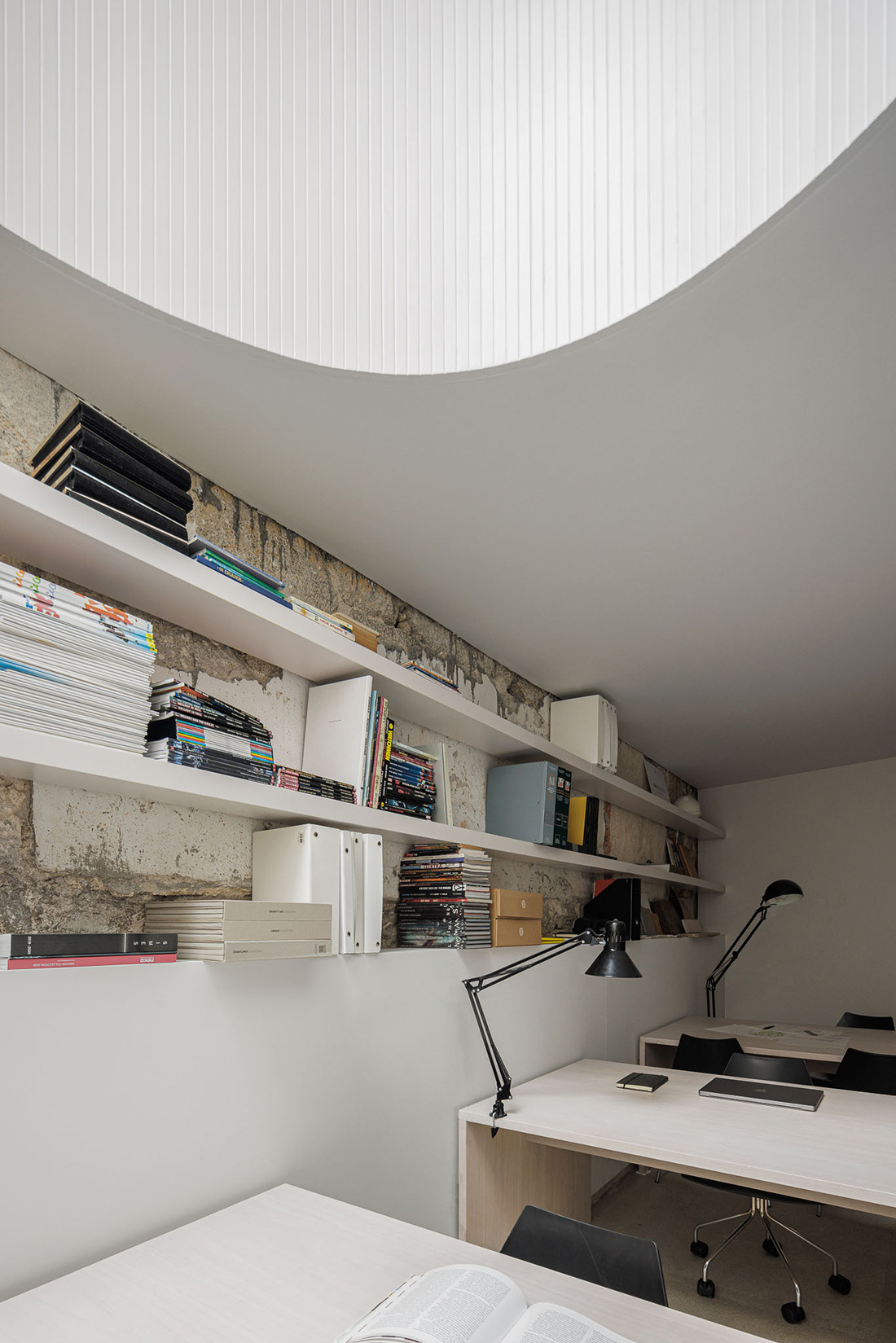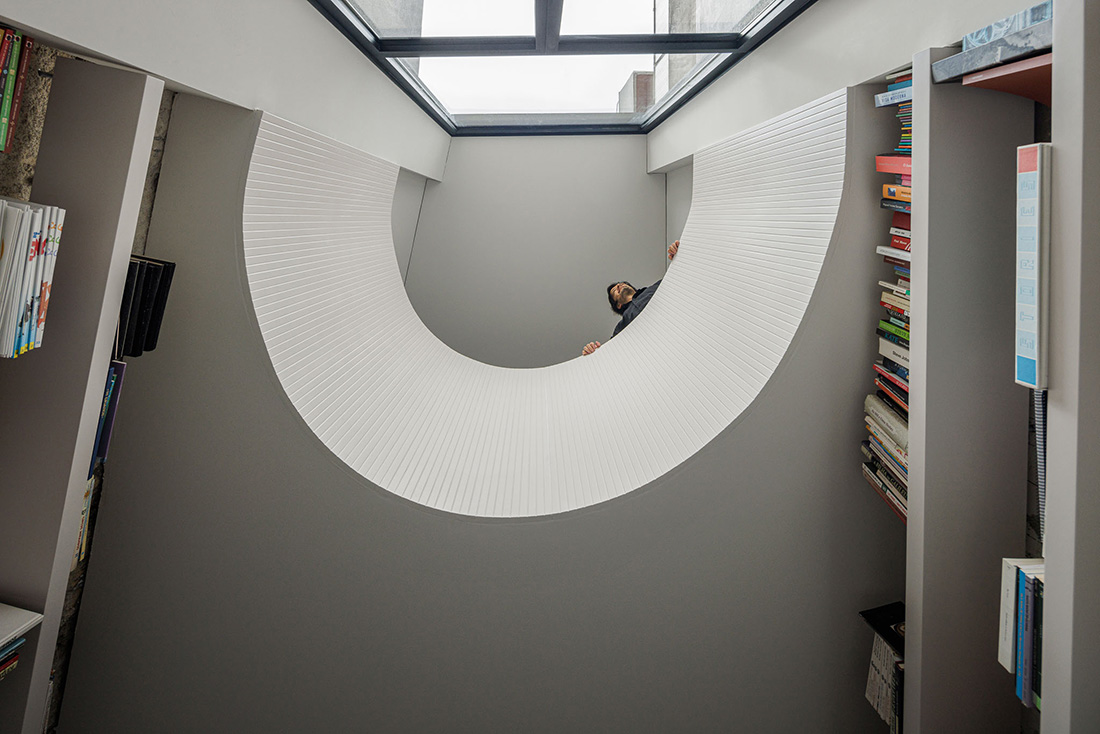 The street front is followed vertically by the structure in the identical scale and proportion as the front of the building. The term "house façade" refers to the elevation composition that is characteristic of a "Porto urban house," which is characterized by its vertical windows, tripartition of the façade, and cornice on top. In the same vein, it makes a reference to the conventional form of layout, with the base, the shaft, and the chapiter being clearly delineated. The monolithic quality is emphasized by the facade's stereotypical lines and its finished surface, which is consistent throughout.
The communal spaces are connected visually, which enables a number of distinct parallel experiences to be had in adjacent and independent rooms. The huge window that extends out onto the balcony of the living room provides natural light to the productive looking office that is located in the semi-basement. The private areas, which are situated on the upper floors, take use of a design that offers complete discretion.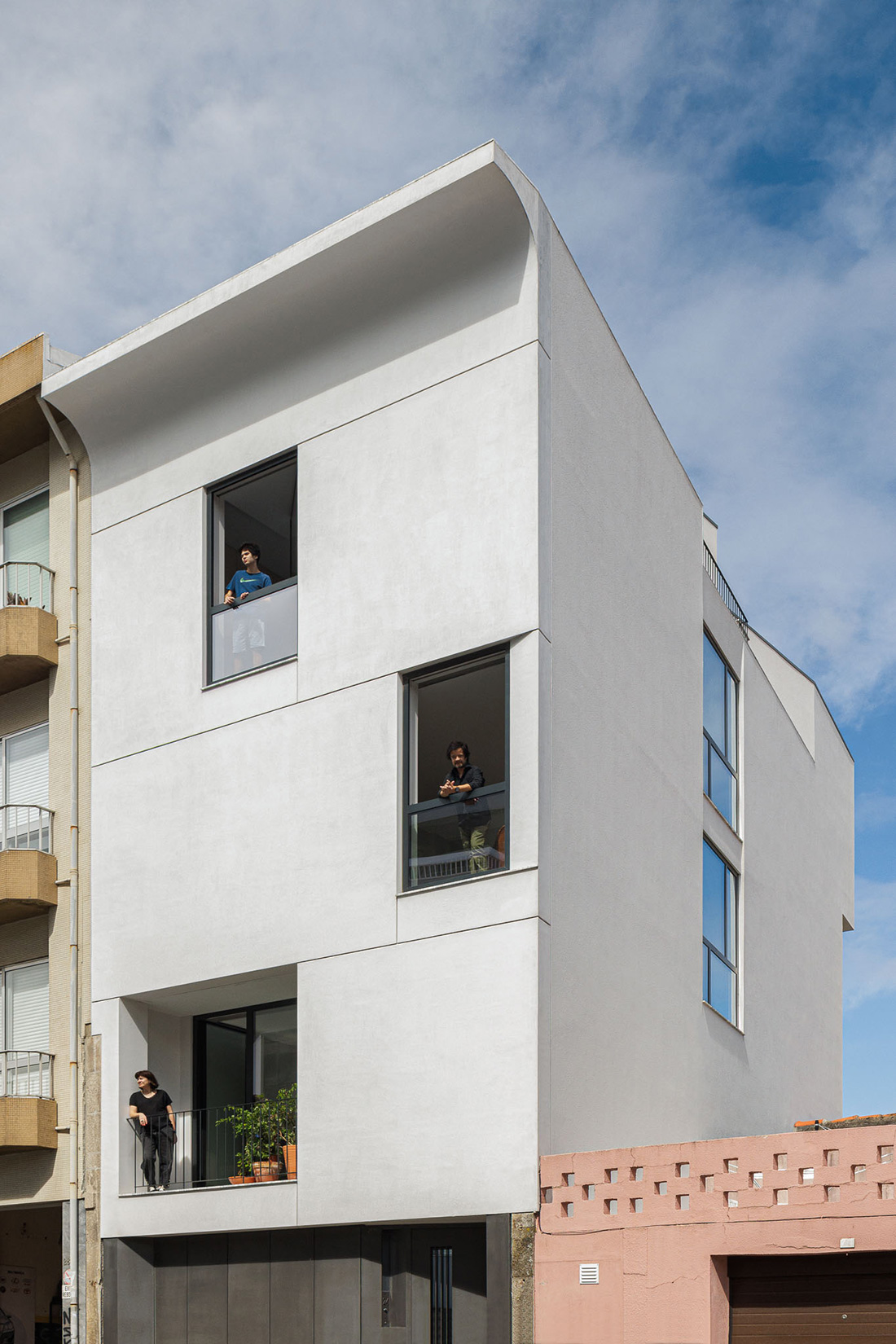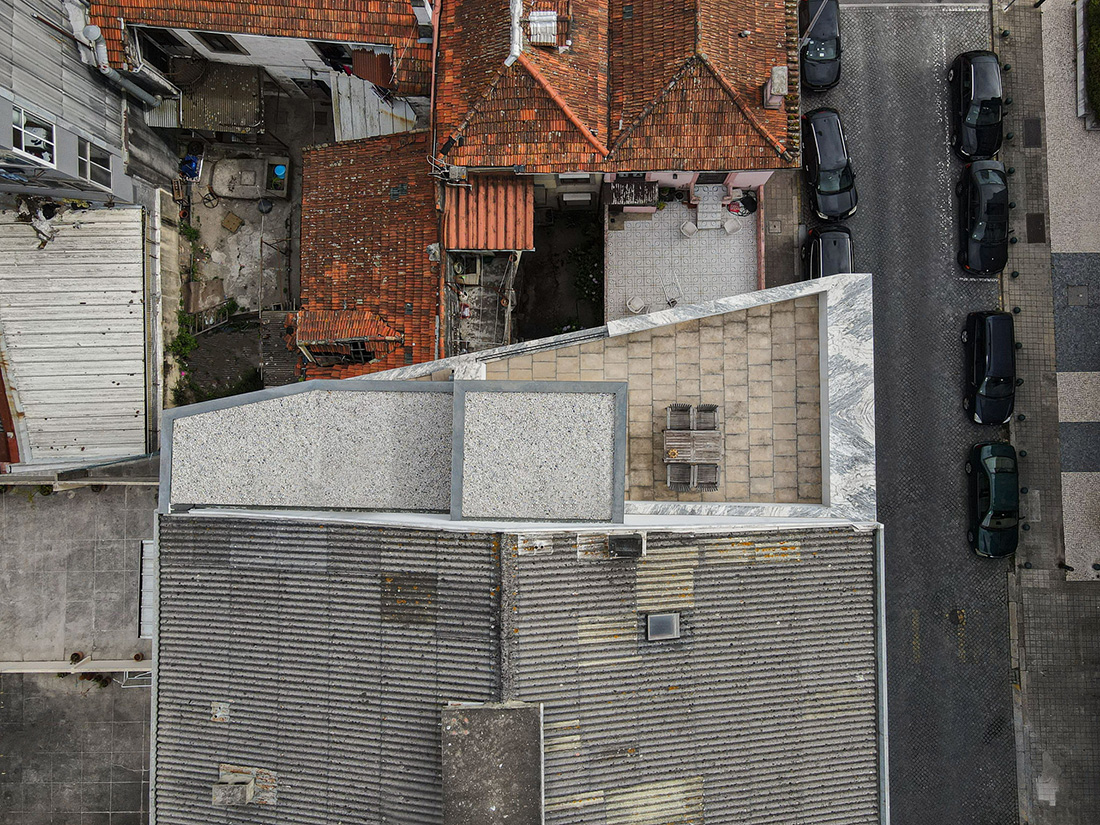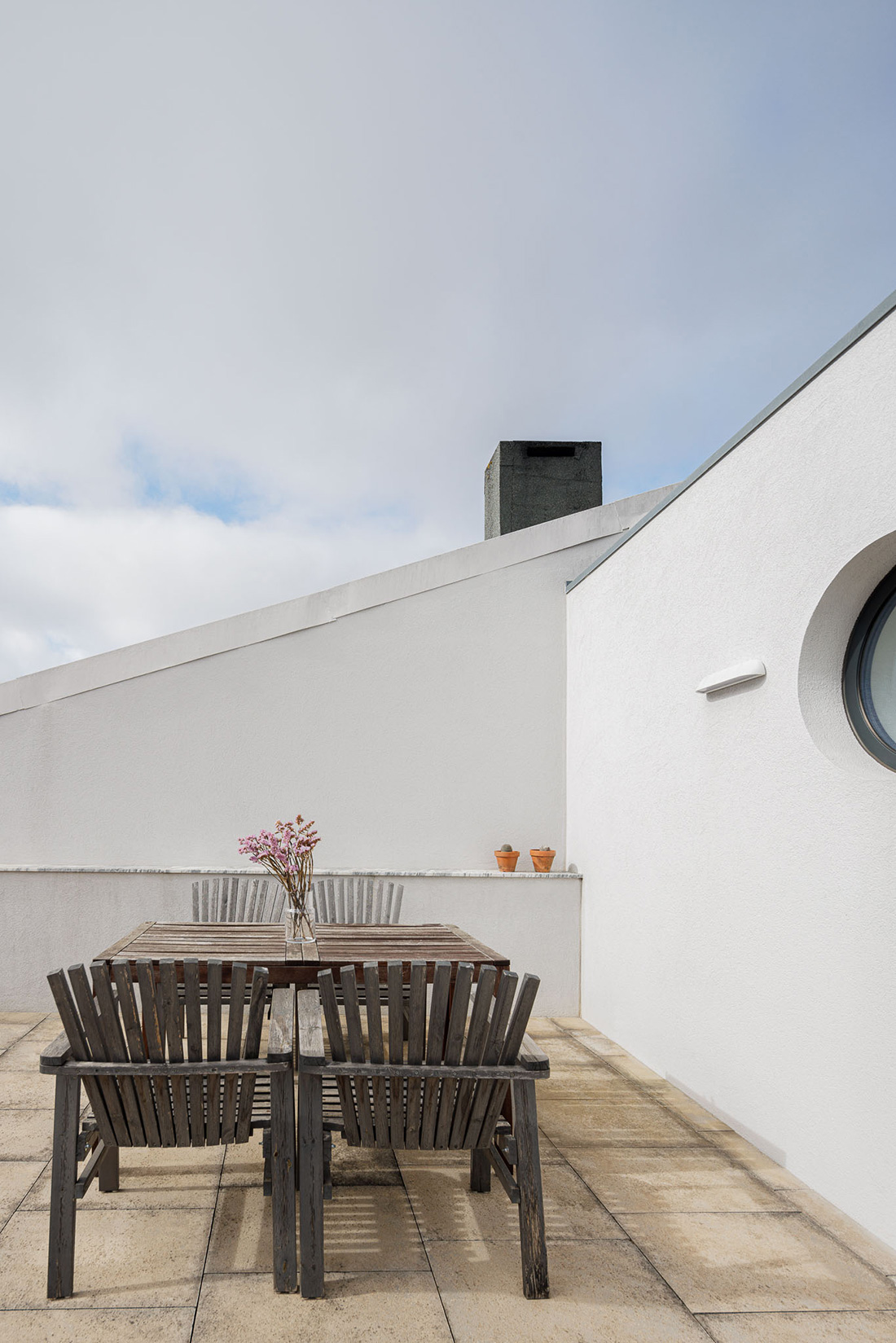 The residential development is made more cohesive by the use of raw materials throughout, such as cement on all of the floors and soft wood for the doors, cupboards, and guardrails. Marble is a popular material for countertops and sanitary fittings in kitchens and bathrooms.
The architecture is refined from the semi-basement of the office, which is where the historic walls of the pre-existing structure were maintained, all the way up to the rooftop, and it creates living spaces that are diverse, well-lit, and have appropriate rhythms for everyday life and family activities.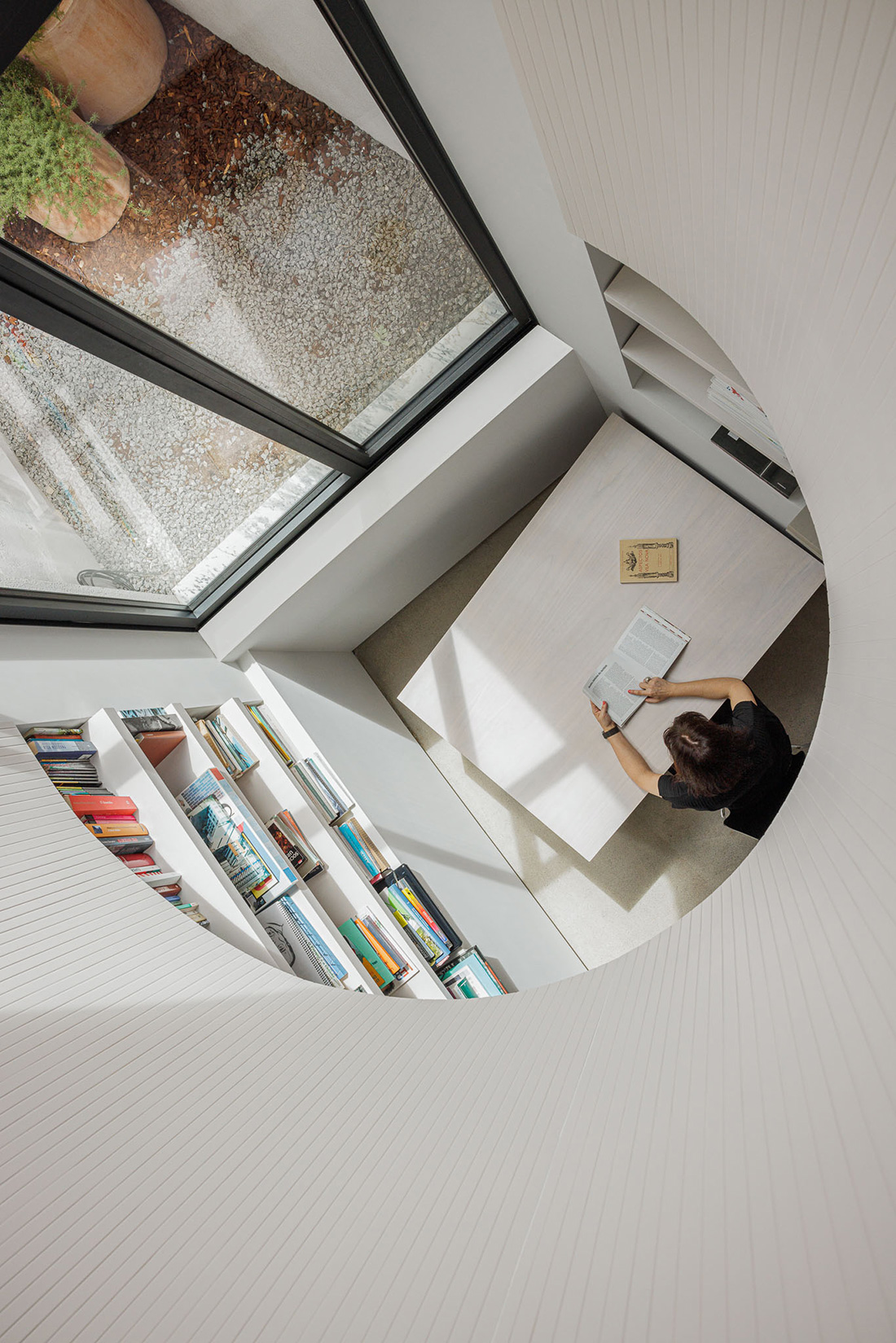 Discover more of this beautifully shaped project in our gallery:
Project name: Casa Vertical
Architecture Office: Tsou Arquitectos
Main Architect: Tiago Tsou – www.tsouarquitectos.com
Location: Rua Cunha Júnior, Porto Portugal
Year of completion: 2021
Total area: 230 m²
Architectural photographer: Ivo Tavares Studio – for more of Ivo's work log on to www.ivotavares.net