AAA Architecture designed this stunning contemporary two-story residence located in Oakland, California, in 2015. Take a look at the complete story below.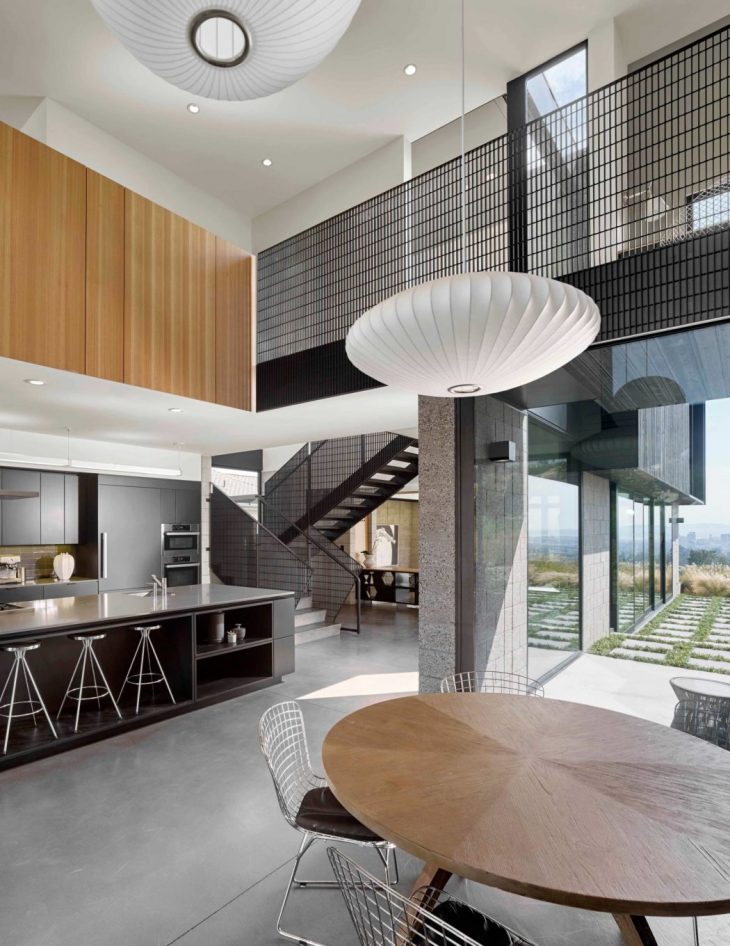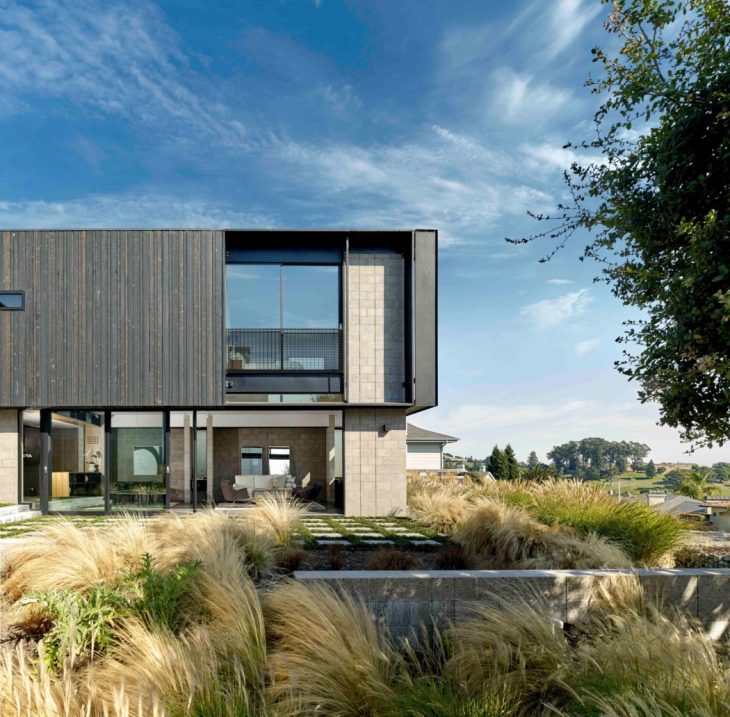 The Oakland Hills Firestorm left behind grey ash and blackened foundations from thousands of homes. Over 20 years later very few grassy lots remain as reminders of this event. One of these had once been a 1958 redwood-clad house by William Wurster in Upper Rockridge. Our clients acquired the lot a number years ago and started down the path toward their dream home with several different architects before coming to AAA Architecture with Randolph R. Ruiz and Benjamin Parco.
We were asked to design a house for this site that would maximize views, connect to the outdoors, feature expressive materiality, and embody the modernists principals of California's best architecture. Through their previous design efforts, the clients had developed some strong preconceptions for how the house should be arranged. In fact, the four previous schemes they had developed were nearly identical in their organization and siting. We convinced them to explore new possibilities with us, and as a result, we ended up producing dozens of iterative schemes in order to arrive at the unexpected.
Successfully responding to this beautiful site was the essential challenge of this project. We faced a large, but awkward lot; great views, but close neighbors; and great climate, but harsh exposure. These conditions demanded a solution that took advantage of everything the site had to offer. The clients ultimately chose a design that uses two offset bars to create front and rear courtyards divided by a two-story tall breakfast room. The ground floor is organized by four parallel lines of masonry walls oriented toward the site's views. These walls define the house's two bars and are both interrupted and connected by windows and glass doors. The eastern wall of each bar is buttressed at regular intervals to subtly define interior spaces and to eliminate the need for interrupting shear walls or expensive moment frames. The second floor contains three bedrooms and an office situated within four boxes balanced upon the masonry walls below, and clad in charred cedar. Large glass windows at this level are framed in projecting metal hoods that will contain operable louver screens at three locations with western exposure.
The modules of the insulated, ground face concrete block helped impose a rigor to the plans that is easily lost in wood frame construction. The blocks allowed for an honest and attractive expression of structure that brought a lot of architectural value to both the interior and exterior while conveying the texture and permanence of stone. Furthermore, the thermal mass and integral insulation of the block allowed us to open up large areas of glass and still outperform California's stringent energy requirements by a large margin.
The house utilizes a wide range of techniques and features to reduce its impact on the environment and its occupants. These include high-efficiency fixtures and equipment, zoned HVAC, low-VOC coatings, under slab radon venting, efficient framing techniques, and drought tolerant landscaping. The house will be Green Point-rated.