PAr – Plataforma de Arquitectura has recently completed work on Vale Flores House,a stunning private residence in the heart of the Portuguese countryside. The residence beautifully marries the tranquility of rural living with an immersive experience in nature.
Situated atop a serene hillside, the house seamlessly integrates with its natural surroundings. The project began with a vision to cultivate a lush garden, with the house itself evolving as a means to embrace and appreciate the beauty of this environment.
At the core of this extraordinary design is the transformation of a small ruin constructed from exposed limestone. PAr Architects ingeniously repurposed this ruin, fashioning a large roof slab that effectively envelops the entire structure. They also introduced unique support volumes that work in harmony with this new slab.
What makes Vale Flores House truly exceptional is the interplay between these volumes, which are strategically placed to create a fully open space, inviting the wilderness to infiltrate the living areas. The innovative design integrates interior and exterior spaces, blurring the boundaries between the architecture and nature, fostering a profound connection between the inhabitants and their environment.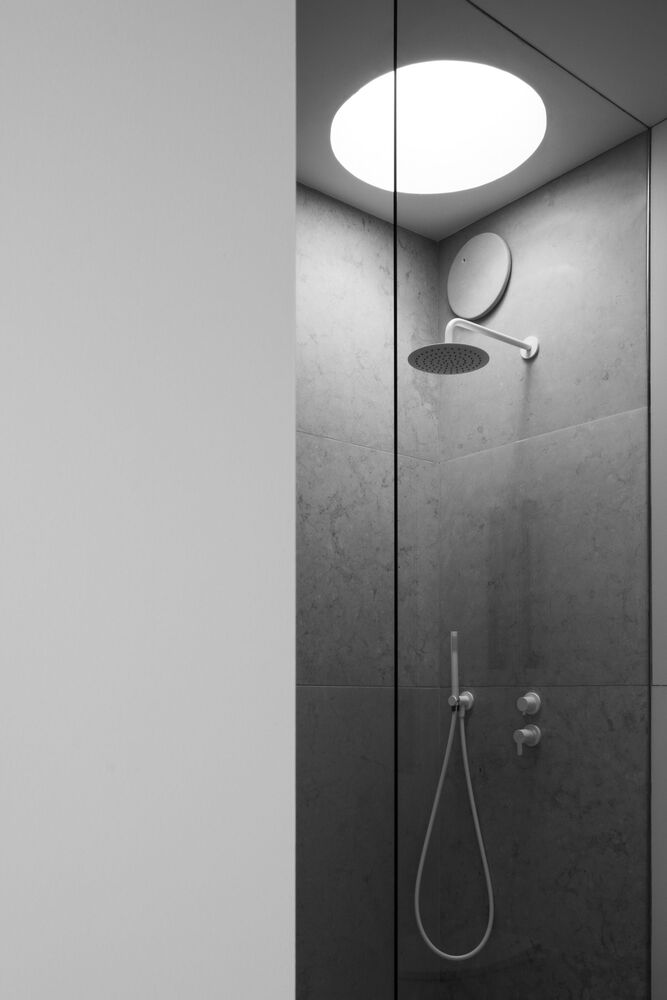 The building's added volumes and slab are crafted from traditional Portuguese brick, gracefully resting atop the original limestone blocks of the ruin, accentuating the contrast between the old and the new. Inside, the living spaces are adorned with chalk-painted white walls and ceilings that serve to reflect the abundant natural light, along with brick heated floors to maintain a warm and cozy ambiance. Bathrooms and kitchens feature natural local limestone surfaces, further emphasizing the connection to the region's heritage. Exposed solid wood elements complete the composition, providing a sense of comfort and serenity within the house.
Architects from PAr Plataforma de Arquitectura have succeeded in creating a space that is not only a shelter but also a sanctuary for those fortunate enough to call it home.
Project information
Architects: PAr Plataforma de ARquitectura – www.parplataformadearquitectura.pt
Area: 196 m²
Year: 2022
Photographs: JCS photography
Engineering: Eng Francisco Domingos
Contractor: João Álvaro Reis
City: Santarém
Country: Portugal