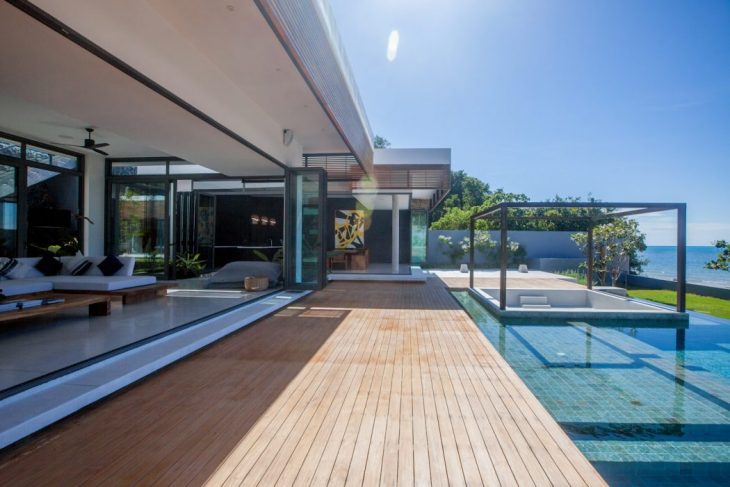 Sicart & Smith Architects have designed the Villa Malouna, an exclusive private residence located in Thailand, in 2015.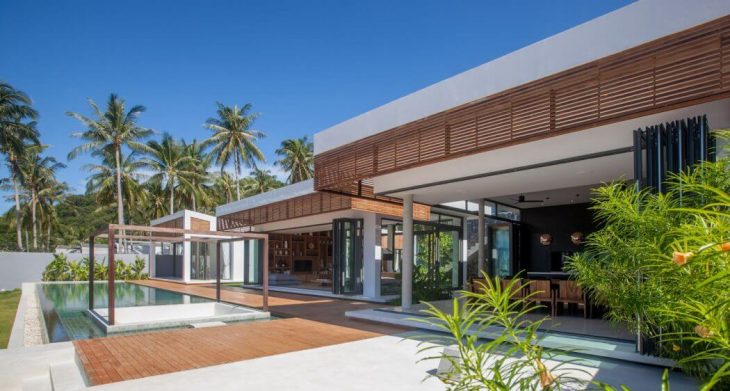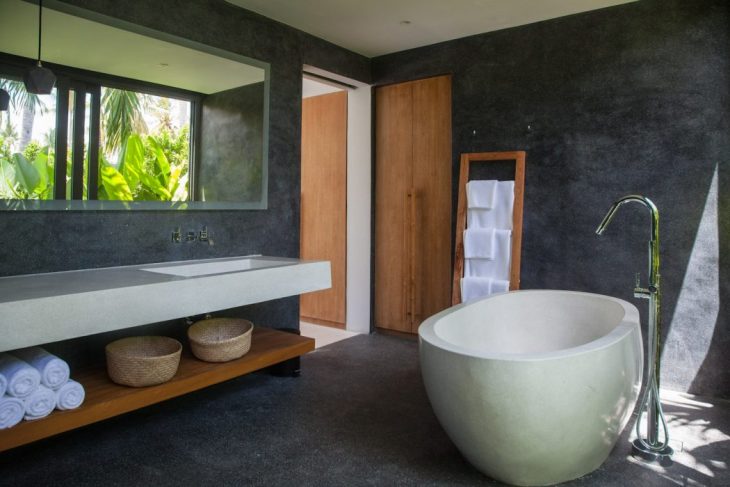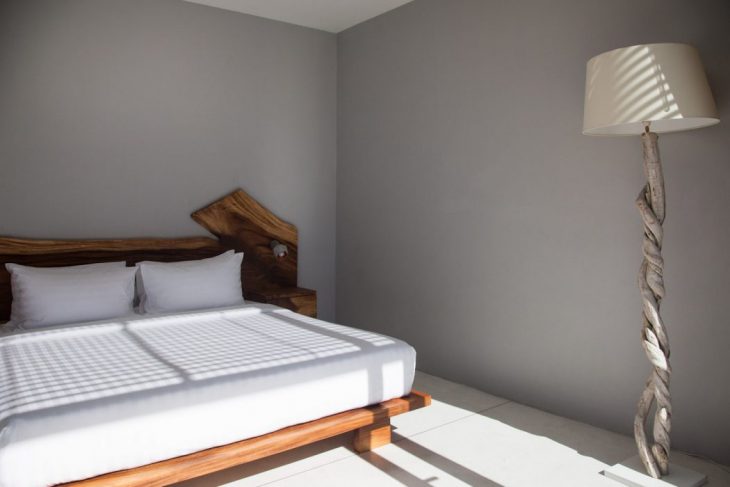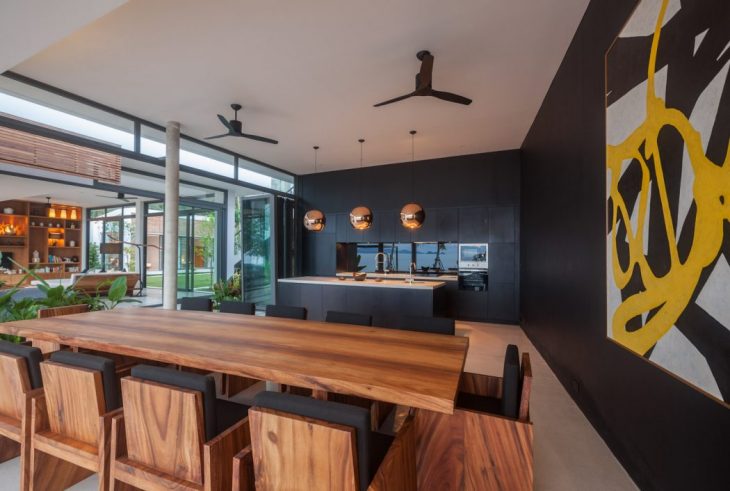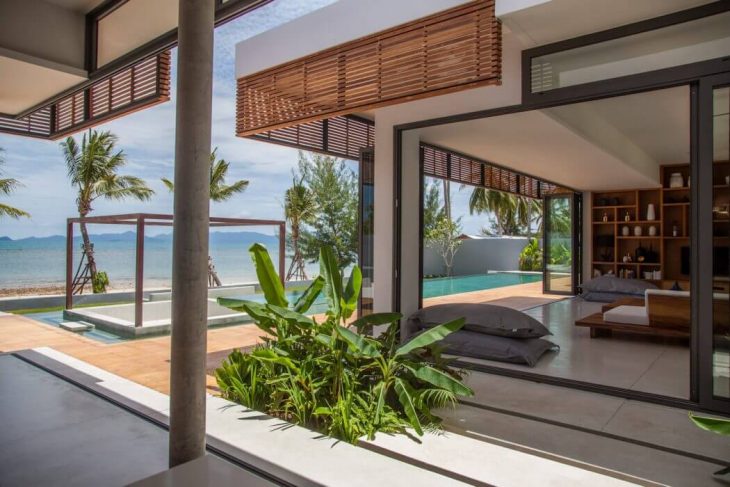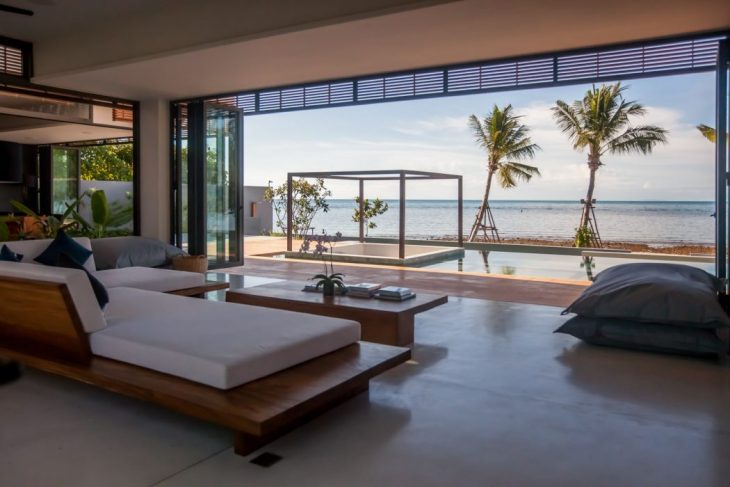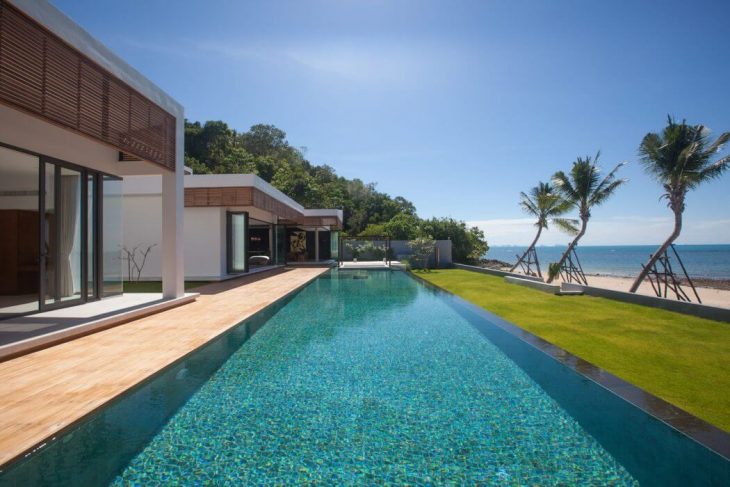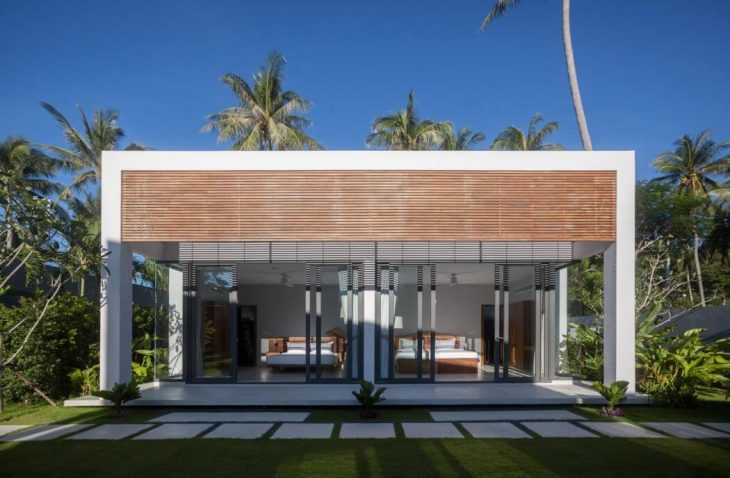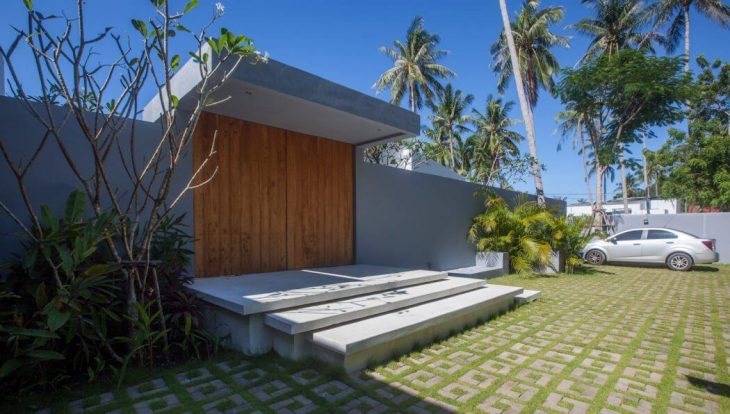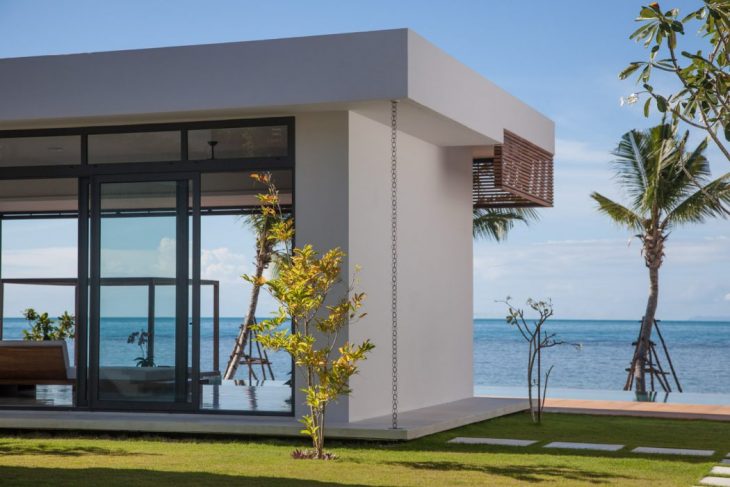 Malouna villa is an exclusive private residential project located on the North Coast of Koh Samui Island in Bang Po, Thailand.
Lying on a quiet part of beautiful Laem Noi Beach along Koh Samui's northern shore, Villa Malouna boasts 45m of pristine beach frontage, with views across to the neighbouring island of Koh Phangan.
The 750 sqm GFA are organised around a central garden to provide a feeling of large and open space just after the main entrance. The 7 bedrooms up to 23 beds of Malouna villa are spread around this garden.
The project develops a modern tropical and minimalist time less architecture. A combination of ideal location, cutting-edge design, luxurious finishes and a layout designed for easy living, results in a contemporary beach villa with flow and movement that makes the most of Samui's climate, views and light.
The composition is using the contrast of two main materials / colours: white blocks and dark teak timber.
Due to its North orientation the ventilation and sun control of the main facades are well managed. The project develops a special attention to the tropical climate and eco-friendly design. The roofs have large overhangs with fixed louvers to protect the façade from the sun.
Besides, the main areas provide important oversized opening to minimize the indoor / outdoor barrier, and to offer a natural ventilation with a cross opening.
These rooms are designed for indoor-outdoor living, with stack-away doors which completely open up the rooms to the gorgeous island climate. With the living room being open on three sides, the gentle sea breeze cools the space, helped by ceiling fans. The white terrazzo floors throughout the villa are cool under foot.
The interior design is also using the contrast. The walls have different white and grey shades painting, combined with a tropical solid timber for the furniture.
Moreover the floors and the walls of the bathrooms are finished with white and black terrazzo. All bedrooms are furnished with a minimalist approach, making the ideal resting place in uncluttered surroundings.
The Architects "Sicart & Smith Architects" a French International Design Studio based in Vietnam (Ho Chi Minh City) has team up with the Project Management Company "9PM Project Management" located in the island to ensure a complete mission. Furthermore, thanks to his culture and knowledge, the owners themselves have been very involved in the design process. As we all know a good project needs a good client, always.
Photography by Julien Smith