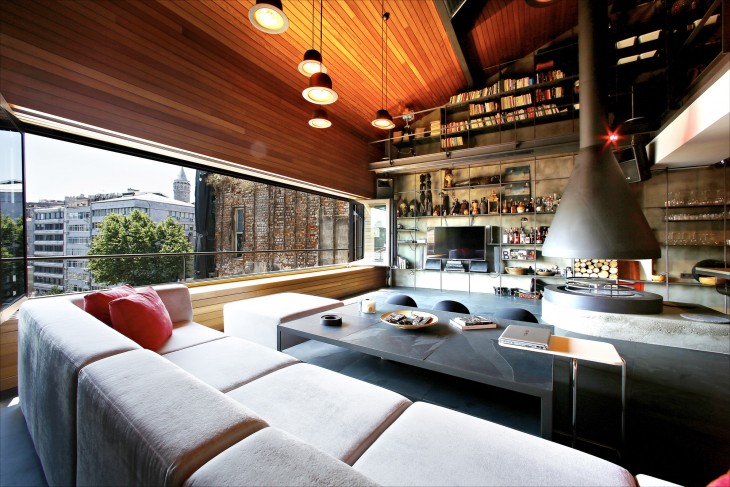 Istanbul based firm Ofist designed the interior of a penthouse in Karakoy,Istanbul, facing an old Armenian church Getronagan, and Galata Tower on the background. The 180 square meter living space was designed around the client's outdoorsy personality, with the keywords natural, neutral, comfortable and practical all coming to mind.
It brings together sophistication, functionality and a sense of inviting warmth in an ingenious and exquisite fashion. Designed for a 45-year-old bachelor, the Karakoy Loft reflects the lifestyle of the homeowner and the rich heritage of its historic neighborhood.
Located in an old business district of Istanbul that is now filled with bustling art galleries, design studios, boutiques and hotels, the Karakoy Loft seems to bring together the past and present of the neighborhood in a trendy fashion. With an urbane industrial style, the living room of the modern penthouse is a blend of various exciting textures and materials. A large open living area with large sliding windows and skylights brings in ample natural ventilation, while a dark wall covered with natural stone acts as the perfect backdrop for the plush couch in white. Exposed metal pipes, ducts and smart pendant lights complement the ceiling made of iroko wood, which gives the interior a warm, inviting aura. Take a look at the complete story after the jump.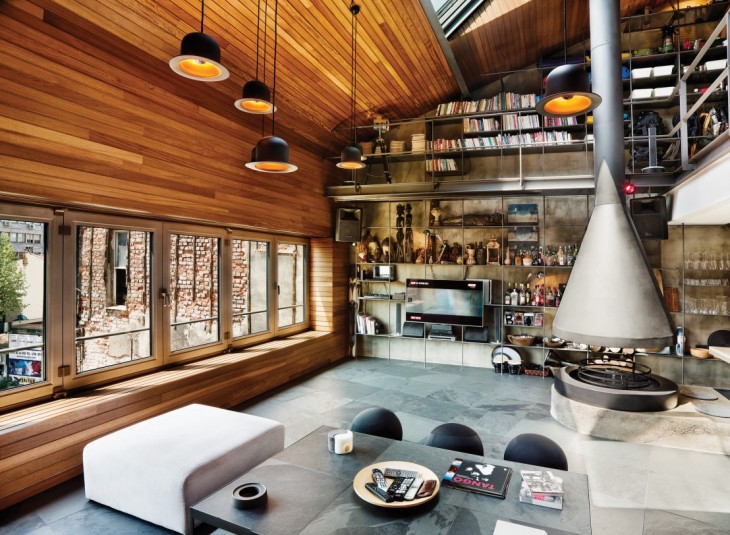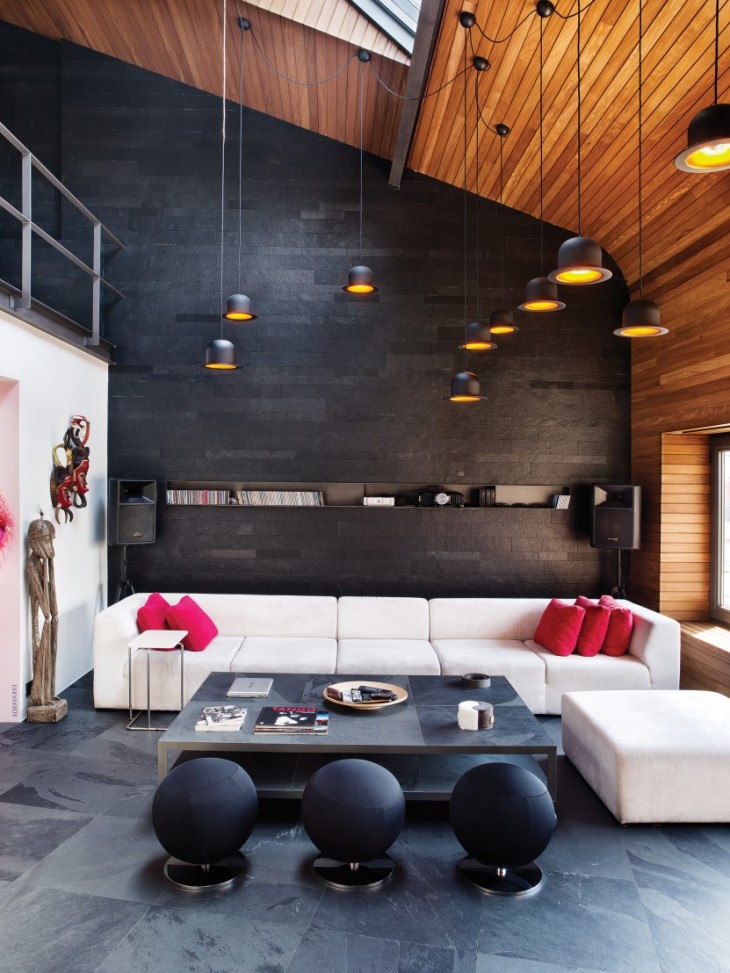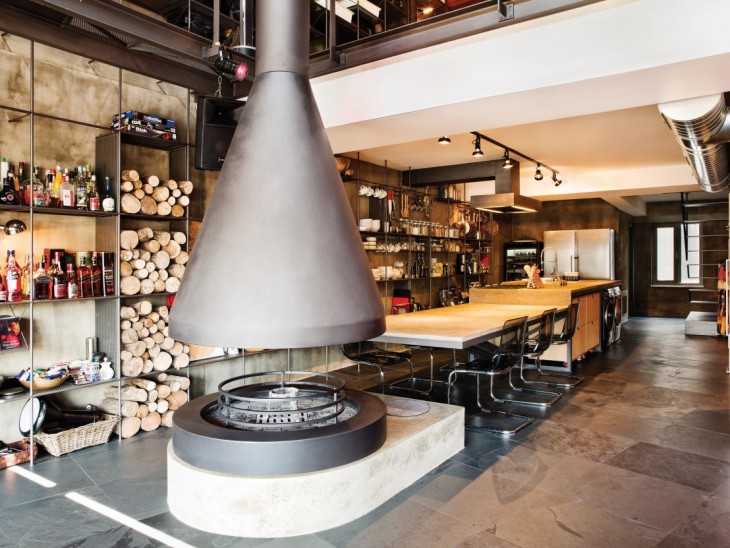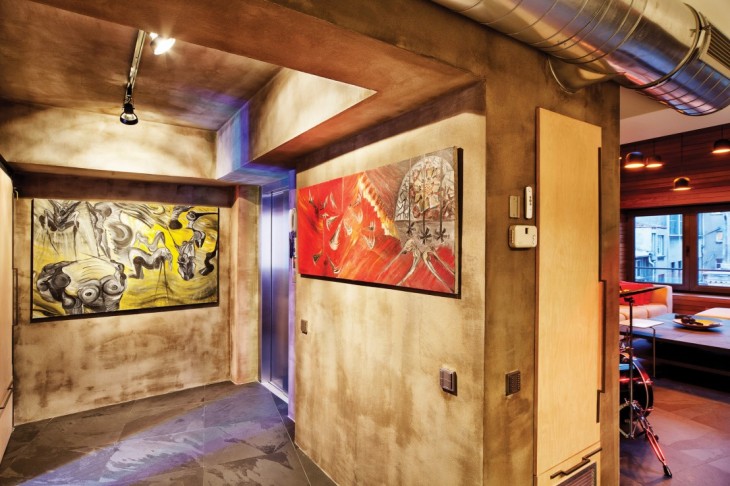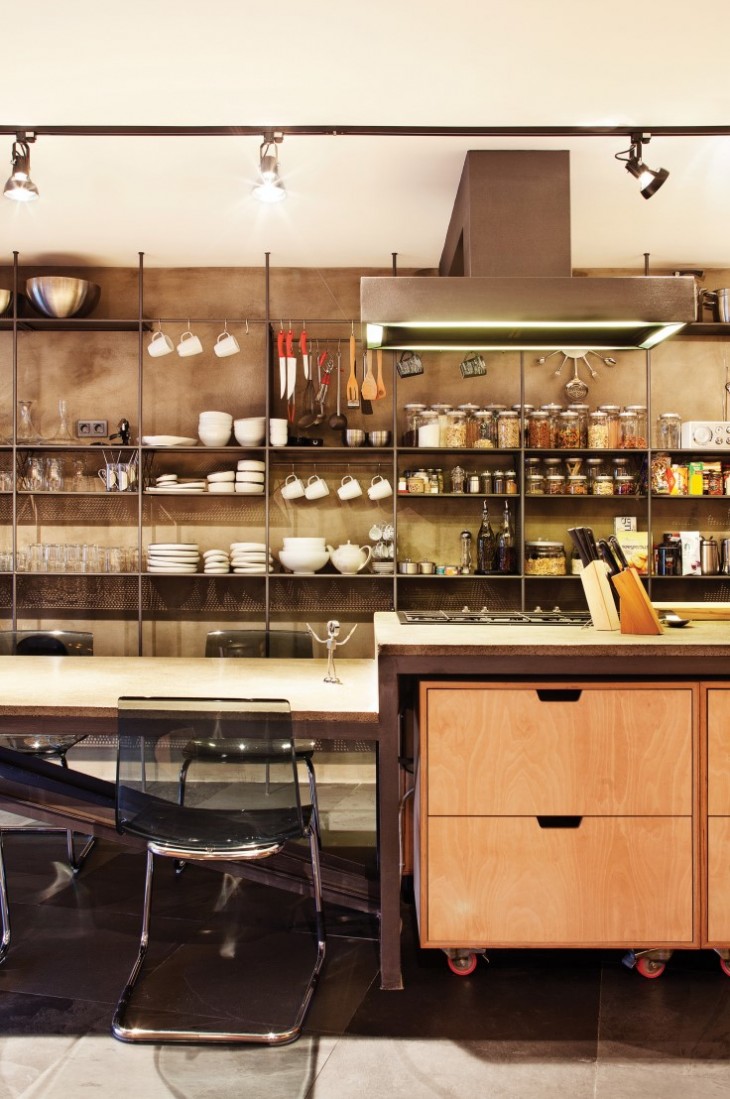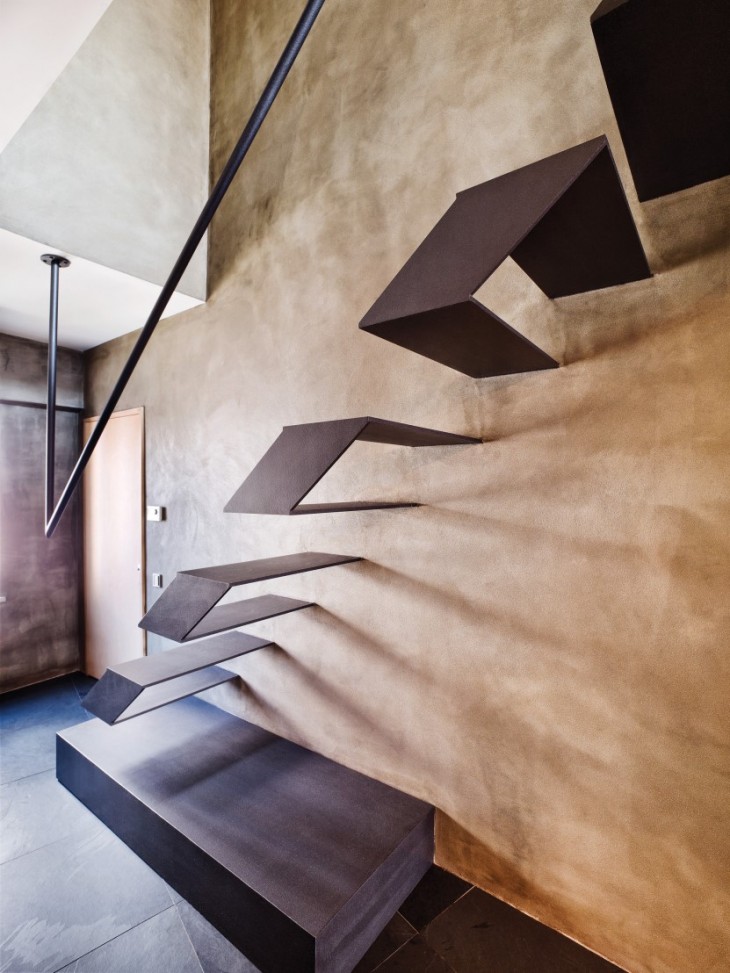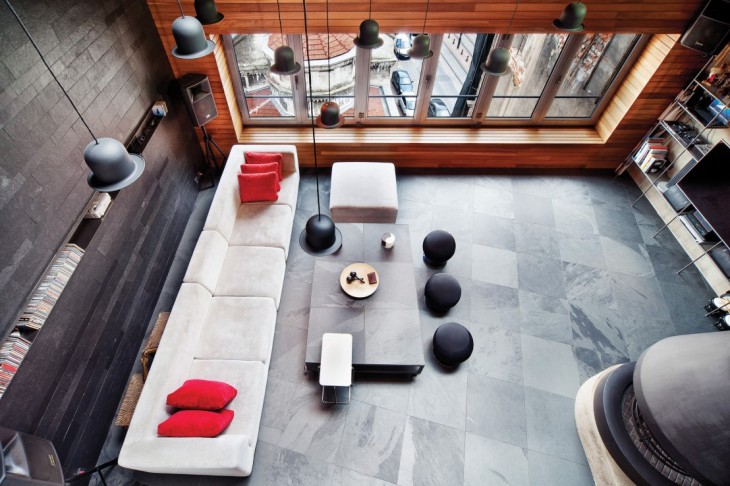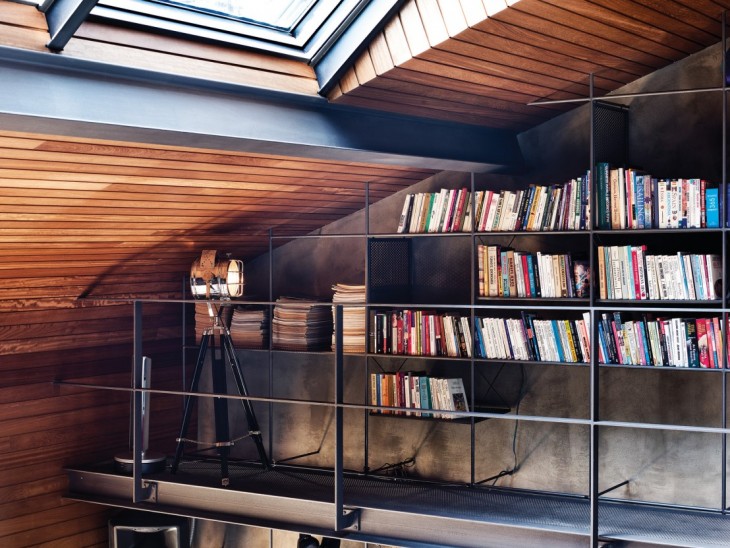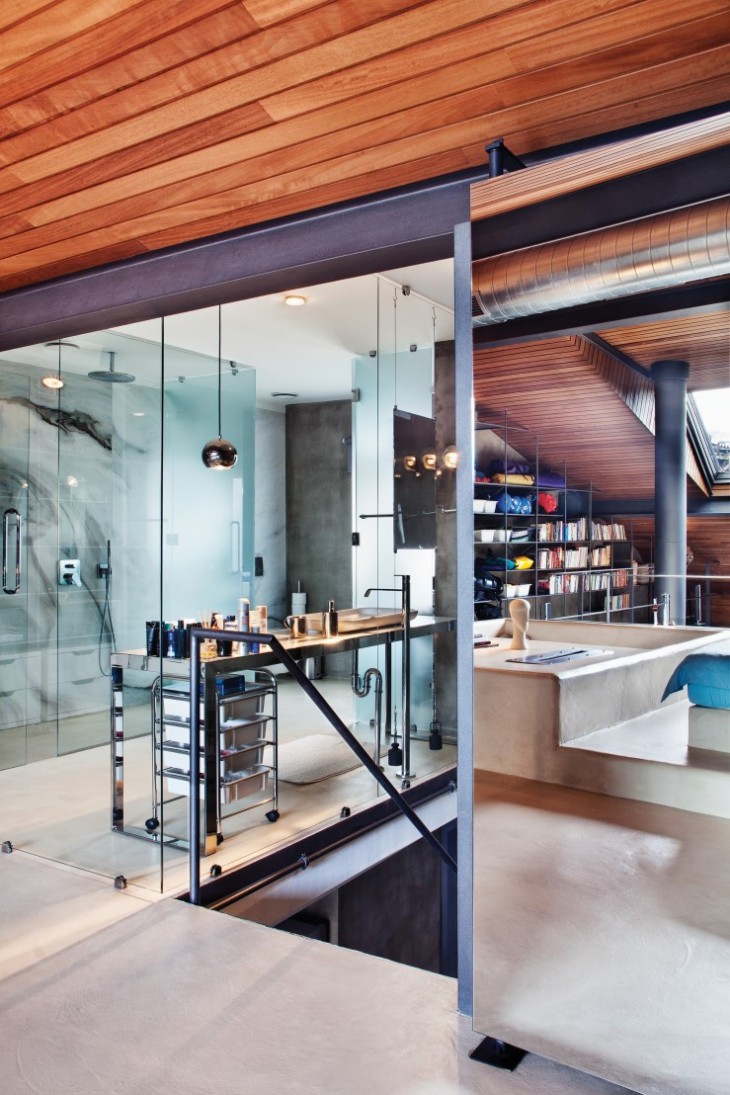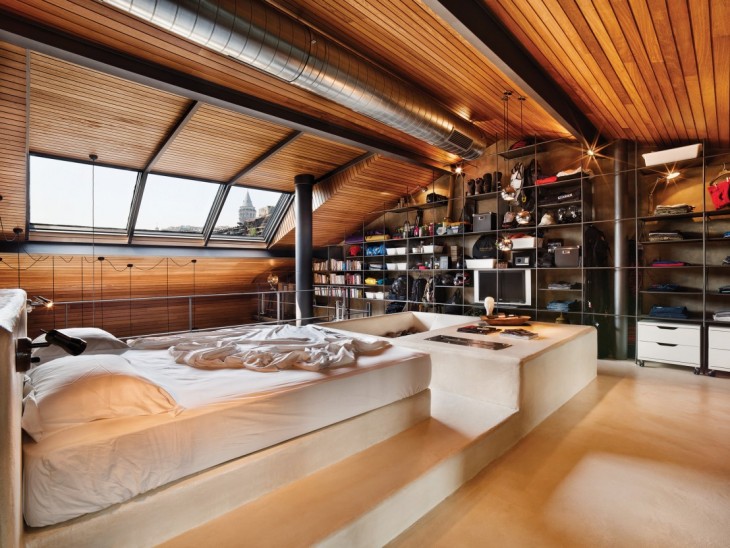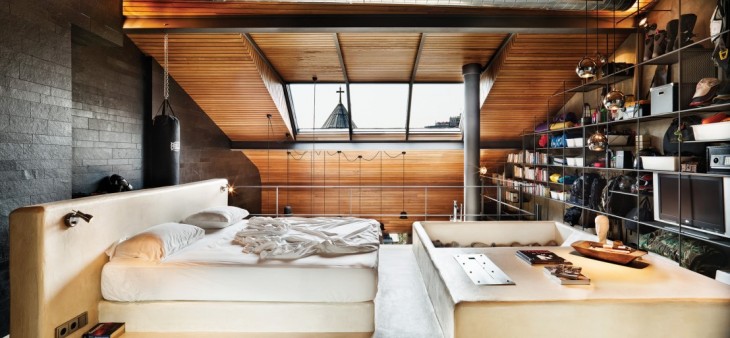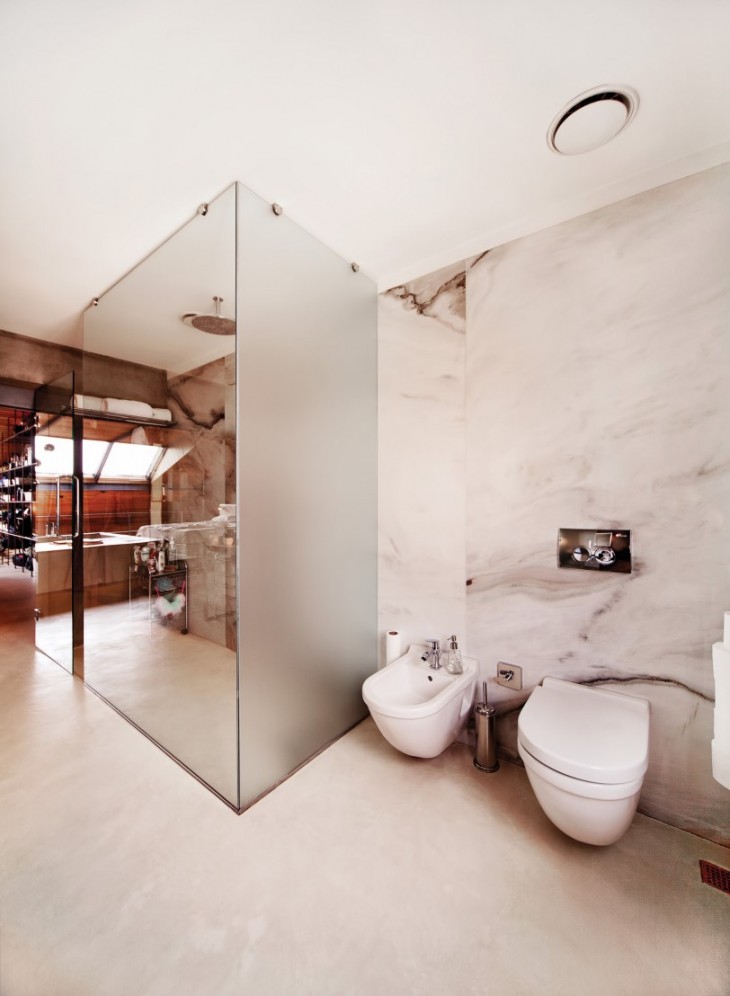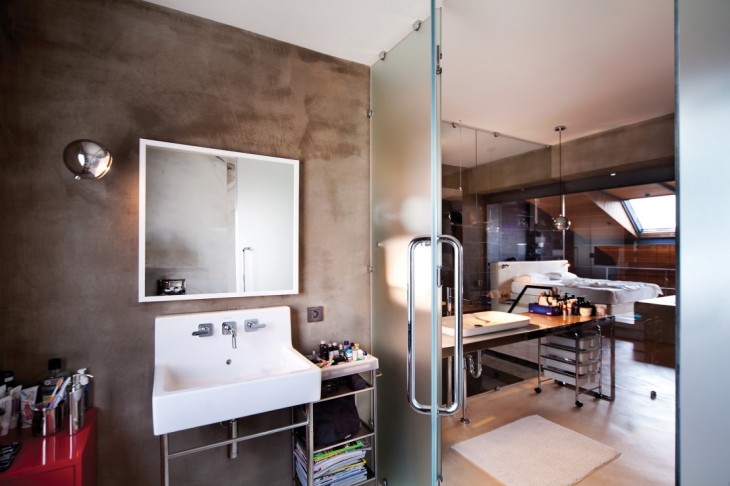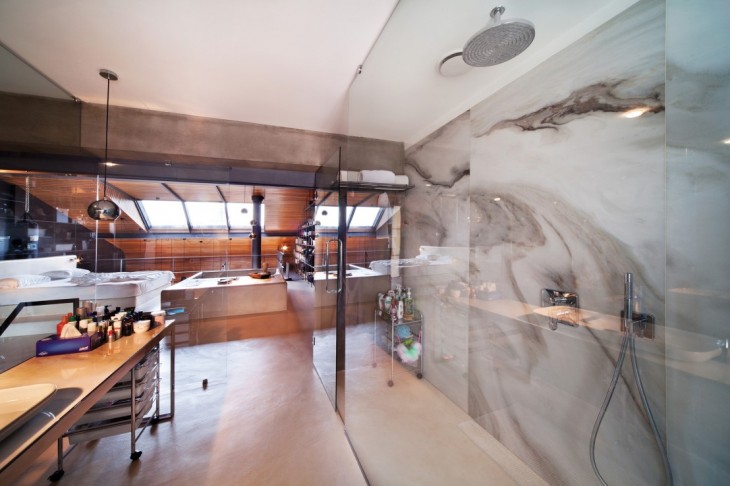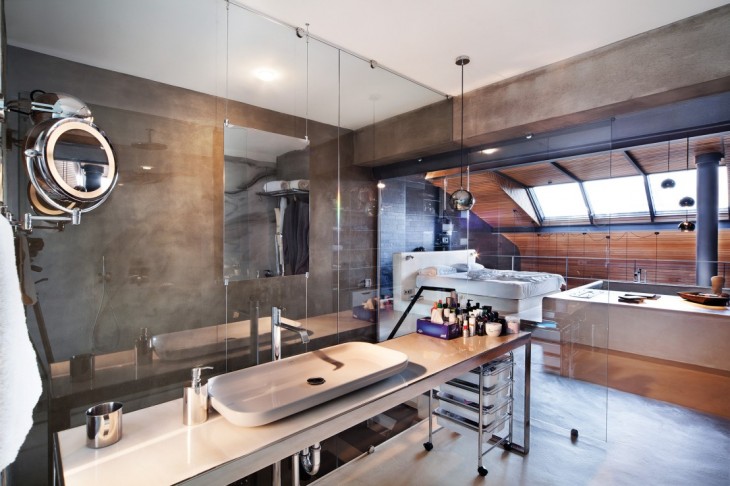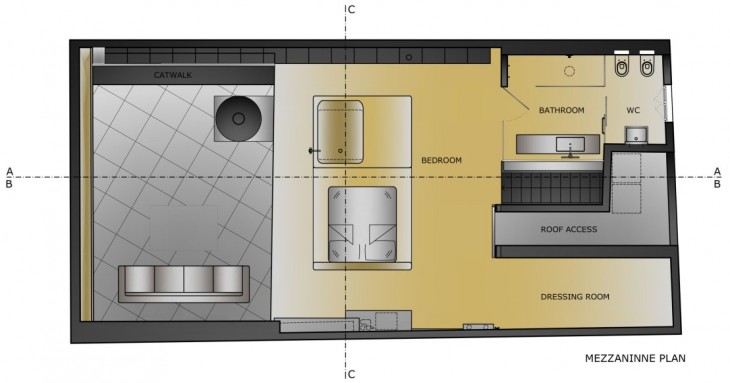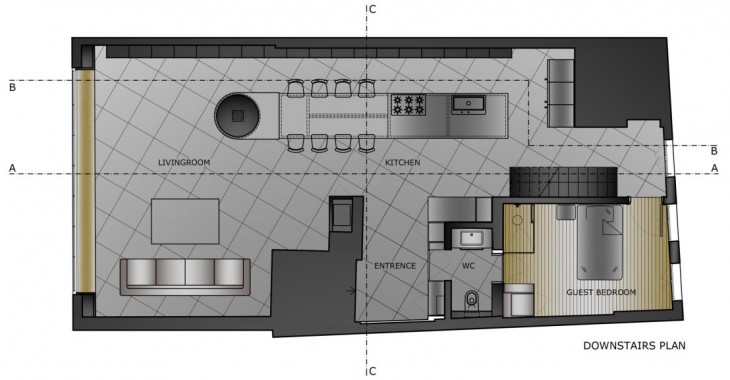 Architects: Ofist
Location: Karaköy, 34200 Beyoğlu/Istanbul Province, Turkey
Design Team: Yasemin Arpac & Sabahattin Emir
Area: 185.0 sqm
Project Year: 2012
Photographs: Koray Erkaya