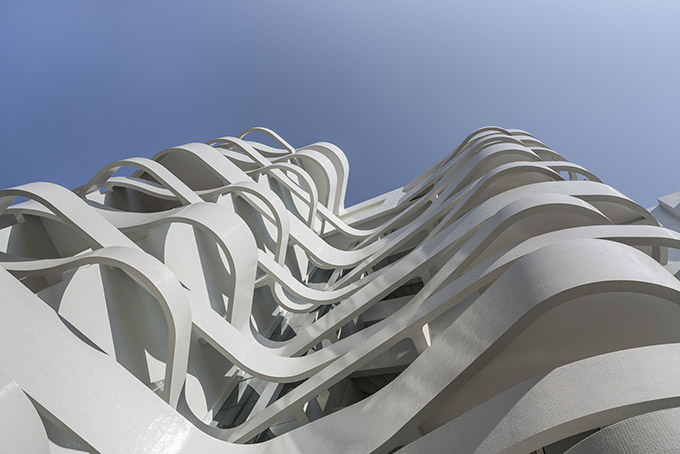 Jean-Pierre Lott Architecte recently designed this mixed-use project of luxury apartments and facilities in Monaco. Take a look at the complete story after the jump.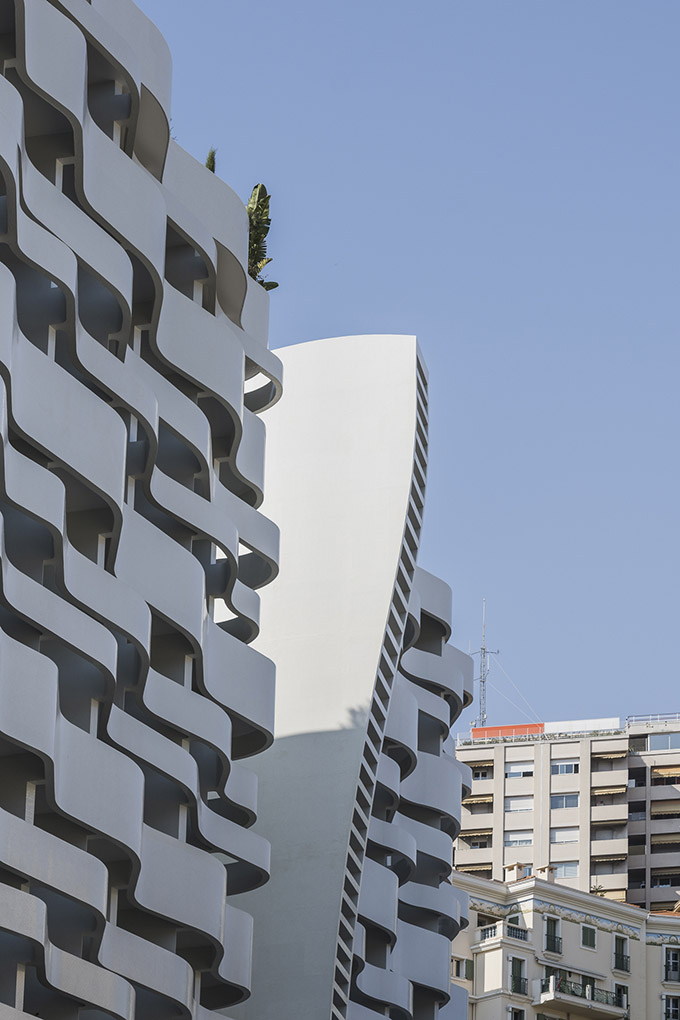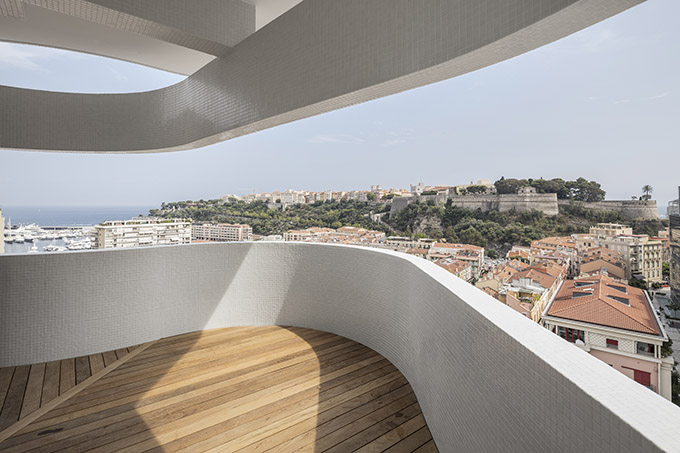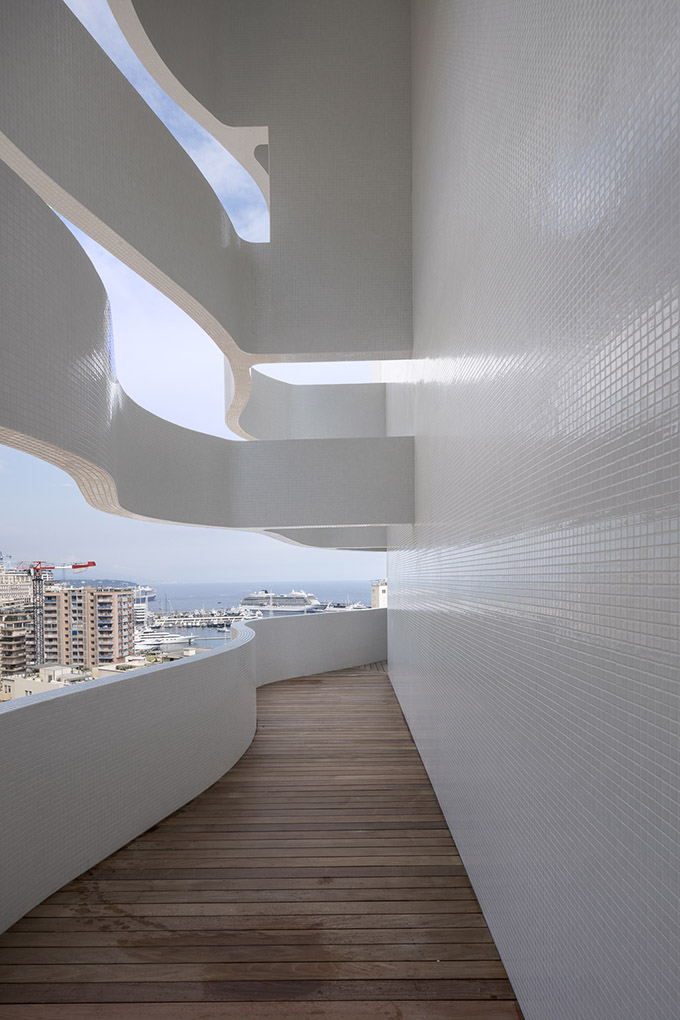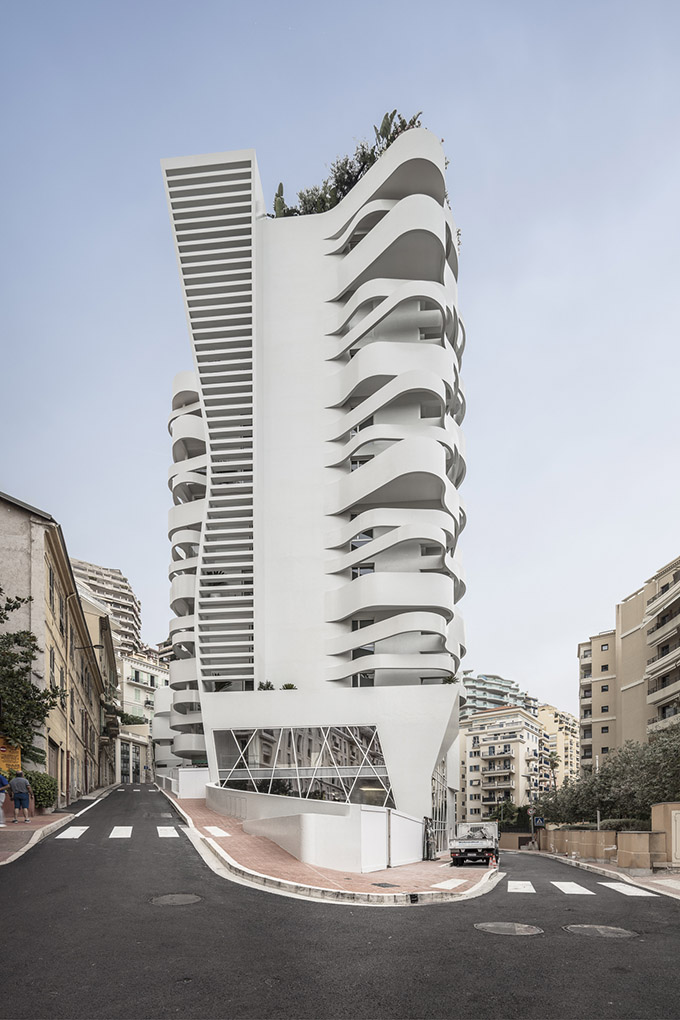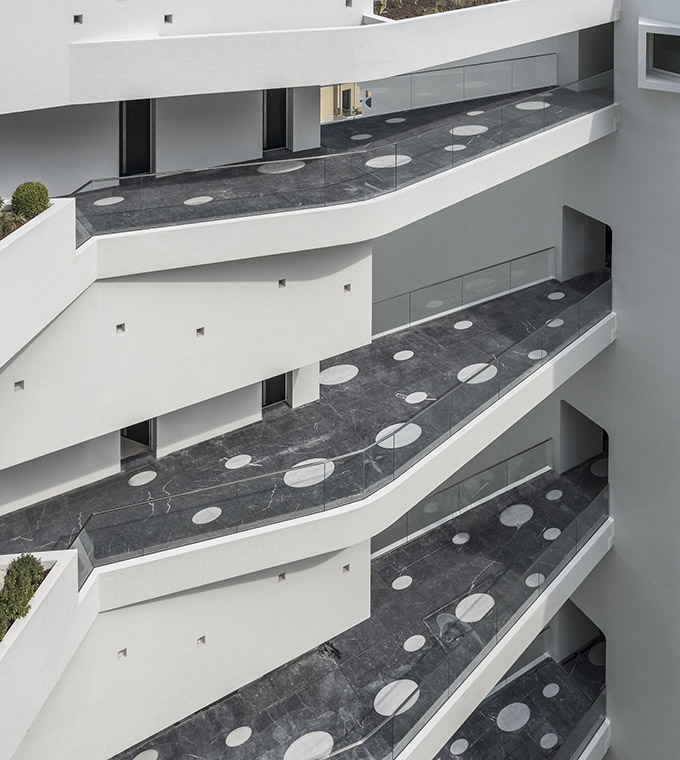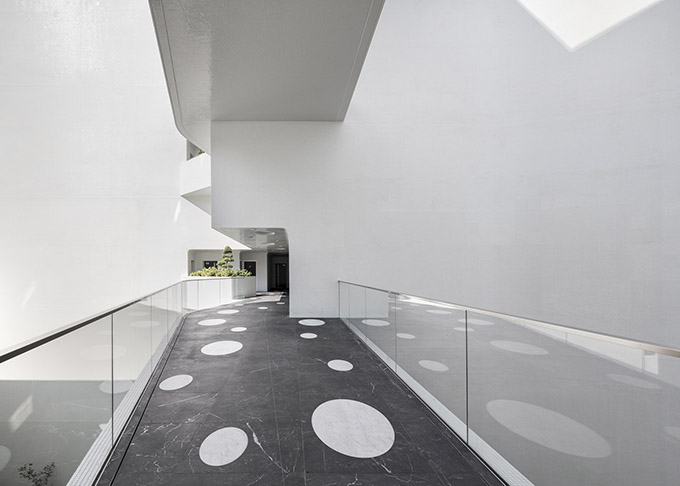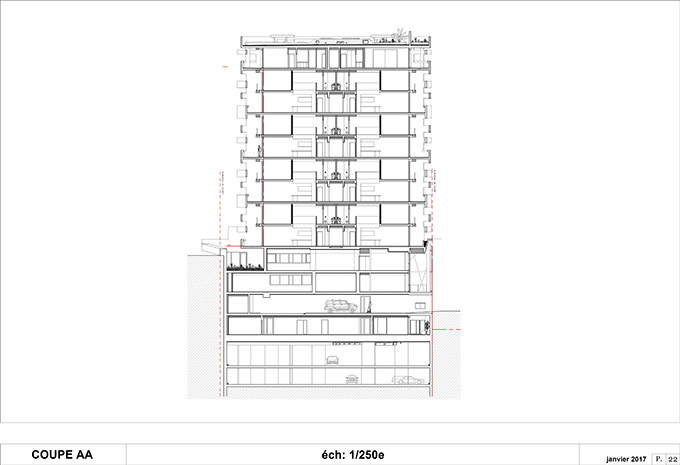 From the architects: This new and ambitious program is a daring gambol of urban sculpture in the heart of the Condamine, the historic and shopping center of the Principality. The development is comprised of two very streamlined registers: a glass base houses the business activities, a school and offices (from the mezzanine floor to ground floor+2), and a great undulating sail clad in white mosaic is delicately placed atop the base for the part containing apartments, which are served by high, outdoor corridors (from ground floor+3 to ground floor+12).
The urban project draws its strength from this abstract duality. The building, owing to its simplicity and abstraction, appears to be in movement. The curves and inflexions of the grid give passers-by constantly changing, organic perspectives of the building. The spectacular façade plays with light to exalt "the urban sculptural aspect" of the building, made possible by the great white ribbon covering and protecting it. Distributed over 16 levels, the project is divided horizontally into two distinct forms.
The high outdoor corridors
These footbridges with glass guardrails are a key element of the composition. They offer a broad visual perspective between buildings and crossing them is an opportunity to discover the city. Imagined as a network of footbridges hanging suspended between the different blocks, creating communication hubs providing access to the apartments, but also fitness rooms, offering residents an exceptional quality of life context in the Principality.
Tubes apartments
Located in the center of the city, this building offers singular apartments of smaller sizes for a younger population, designed as "tube apartments." Each apartment spreads across two levels in a single volume 3.70 m (12.139 ft.) wide by 13 m in length (42.65 ft.), with a double height ceiling of 5.70 m (18.7 ft.). Bedrooms are situated upstairs, on a balcony overlooking the living room, which is on the same level as the interior street. The volume of the living room opens directly onto the loggia terrace.
Name of the project: "Le Stella"
ClientL JB Pastor & Fils
Project management
Architects: Jean-Pierre Lott, Alexandre Giraldi
Structure: Structures Riviera
M&E Engineer: Somibat
Electricity: JB Pastor & Fils Électricité
Building company: JB Pastor & Fils
Program: Mixed-use building: housing (99 apartments), primary school, university
Surface: 15 000 m² (161 459 sq ft)
Calendar: Delivery 2018
Photography by © Aldo Amoretti
Find more projects by Jean-Pierre Lott Architecte: jplott.fr