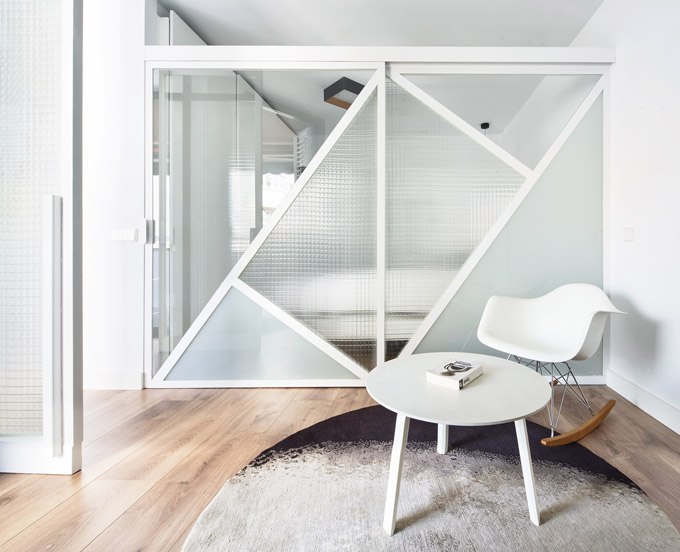 There are plenty of tales of people cramming into tiny cupboards in order to live in cosmopolitan cities such as London and New York. While these are extreme stories, there are many making the move to small spaces in bustling cities.
These compact flats have their own appeal, from offering reasonable rents to being ideally located. However, when space is at a premium, clever storage and organisation can make a huge difference.
If you're looking for clever ways to maximise the space in your small apartment, here are some ideas to offer inspiration.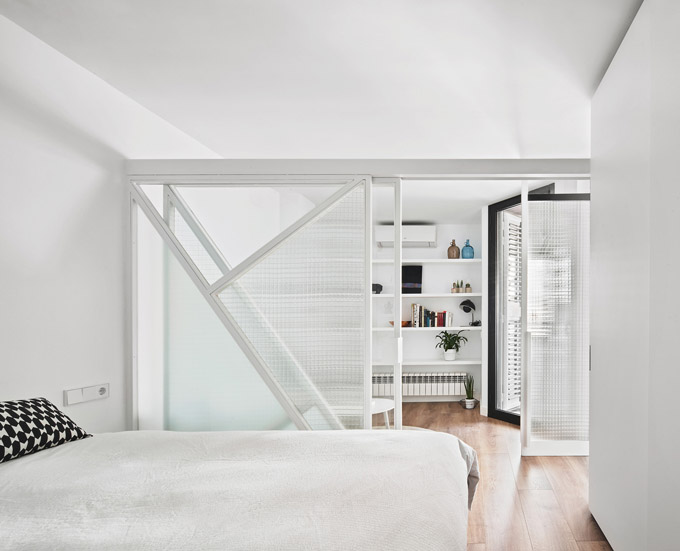 Have a Plan
Even the smallest apartments have the potential to include separate living areas. To do this, consider the dimensions of the space. What's the shape of the room? Before you start moving furniture around, it's worth looking at the apartment and planning how you want it to look.
Define these areas by using screens and dividers to signify where the one space ends and the next begins. Add a curtain to create privacy around the bedroom area and include a coffee table in the living space to draw the eye to the lounge.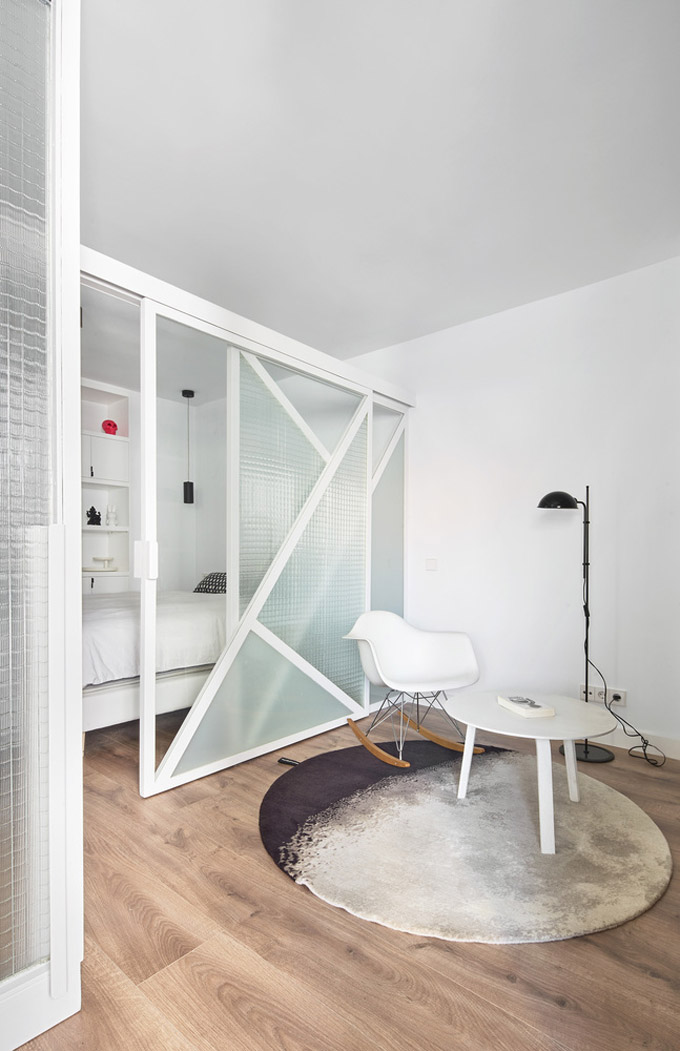 Clear Up
Decluttering is key to maximising minimal space. Clear out anything you no longer need and be firm about doing away with unnecessary clothing and extraneous furniture.
Where you might be tempted to stash things in storage boxes on the floor, move everything up. Make use of the walls by adding shelving and hooks where possible. You can still make this homely as well as practical, however. While you might need a book shelf to store the literature for your studies, add a plant at the end to make it attractive and lend a pop of greenery.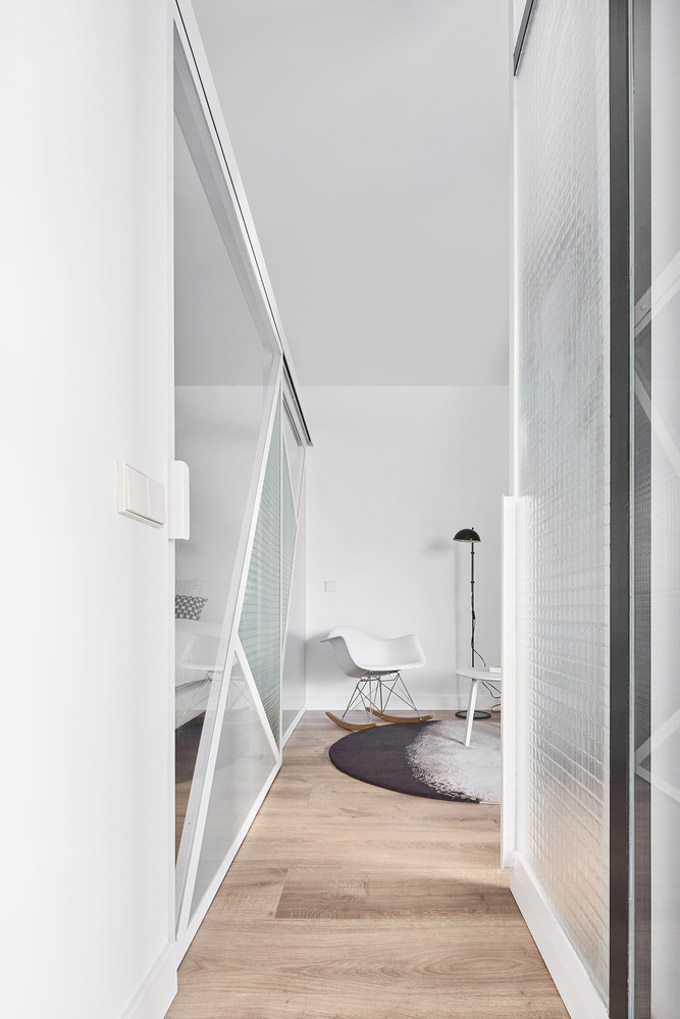 Clever Storage
Choosing furniture with room underneath can make a huge difference to how your apartment looks. Slide storage boxes filled with things you may need but don't have the room to display underneath your bed or sofa to really maximise the space.
Shoes, bags and books can all be placed in these cubby holes and you can get creative with how you want to store everything.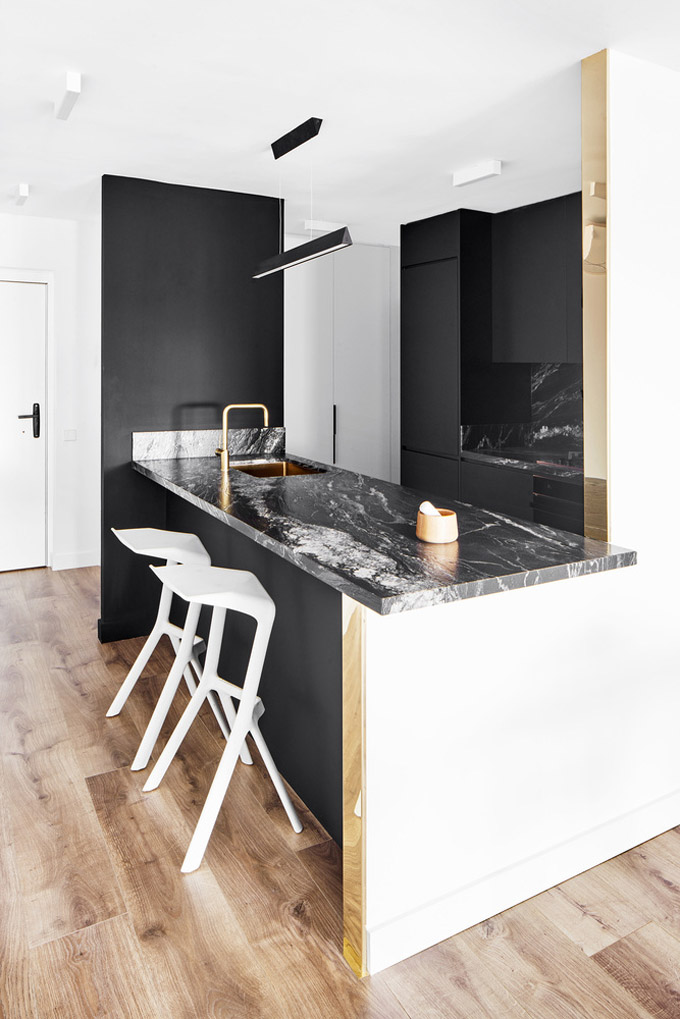 Multi-Tasking Furniture
Invest in foldable furniture. Stools that can be stored away and tables that can be unclipped from walls are space-saving essentials in compact rooms. Sofa beds are useful in studio flats and trunks that combine storage solutions with additional seating can be an asset.
As well as furniture, other useful foldable items include foldaway bikes, such as the classic Brompton, and for something fun, table tennis tables that double up as dining tables.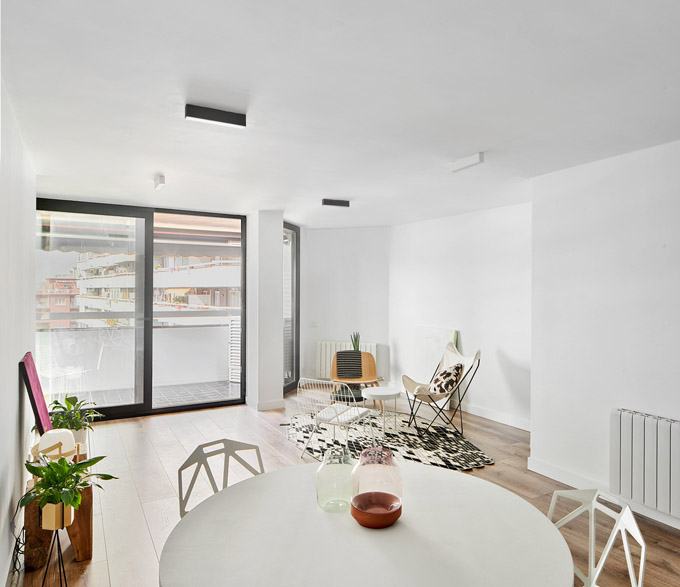 Lighten Up
Neutral colour palettes can make the room look more spacious. Bright, white walls are a fresh way to reflect the light in the room, and by allowing your furniture to personalise the space and offer a pop of colour, you're still keeping the interiors interesting.
Another way to make the space look larger is by using clever lighting. Select shades that reflect the light and illuminate corners of the apartment to enhance the space.
Once you have selected your lighting options, you can hang your mirrors. These are a classic option for opening up rooms and, when combined with the white walls and carefully placed lighting, they can perfectly reflect the light that you've added.
What tips and tricks do you have for maximising the space in small apartments? Will you be trying any of these ideas out in your flat?
Images from Sardenya Apartment by Raúl Sánchez – See the full story here