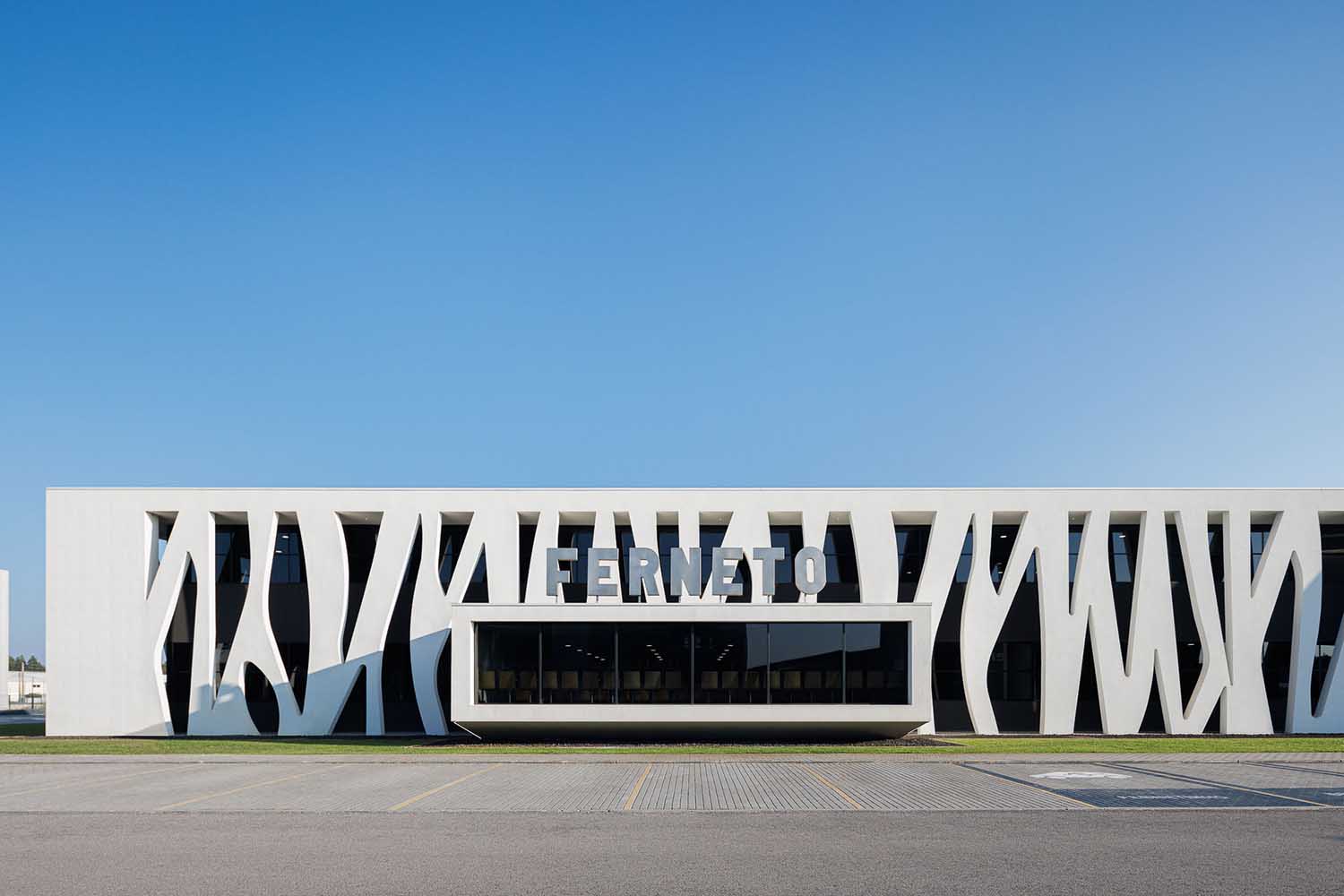 Rómulo Neto Architects have recently completed works on Ferneto's industrial unit in Vagos, Portugal. The design of the building was developed with the company's primary business in mind, which is the manufacture of equipment used to make bread and pastries, specifically bakery and pastry machines. The inspiration for our façade's first composition came from here. Since the dough displayed an alveolar pattern, we chose to include it in the "manufacturing" of our façade design.
The training room, which protrudes in vain, the entrance hall, which is indented, and the meeting room, which has a rotation in the shape, are the three most significant spaces in the main structure. This is done to visually link the building with the location of the old production facilities.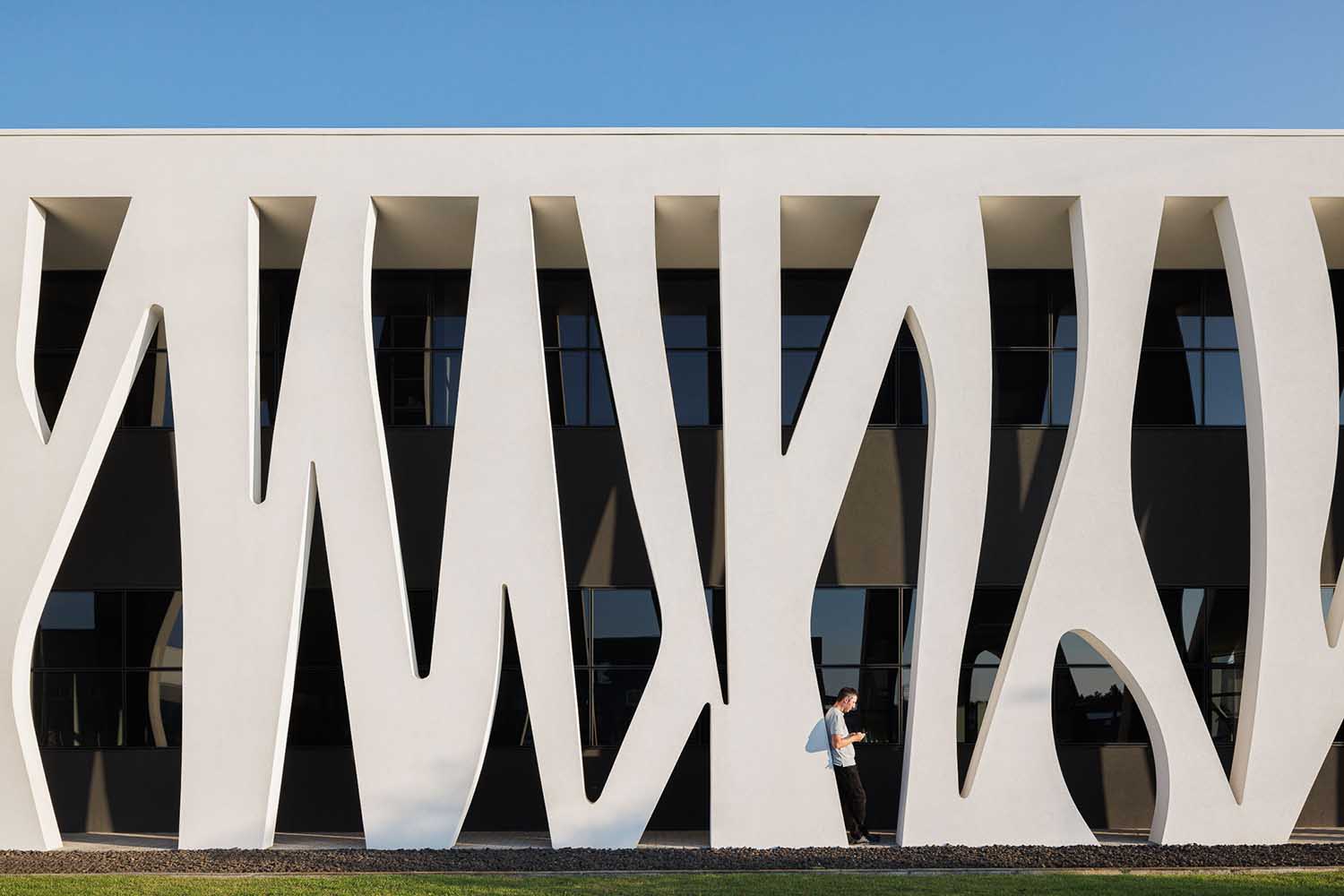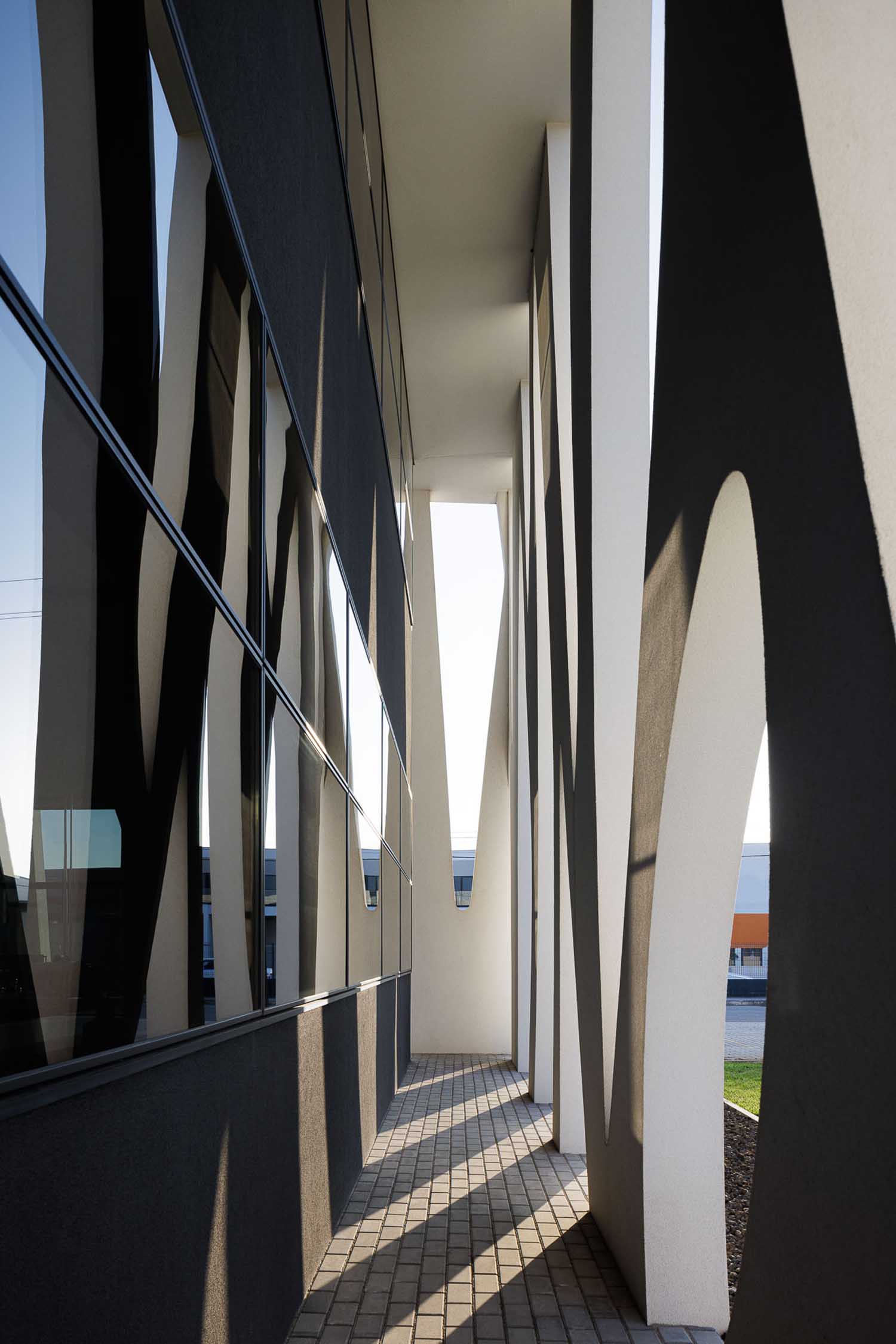 Since the company has been serving the market for almost 40 years, the interior space's structure was created using an existing grid. This element played a critical role in the organization and optimization of the blueprint.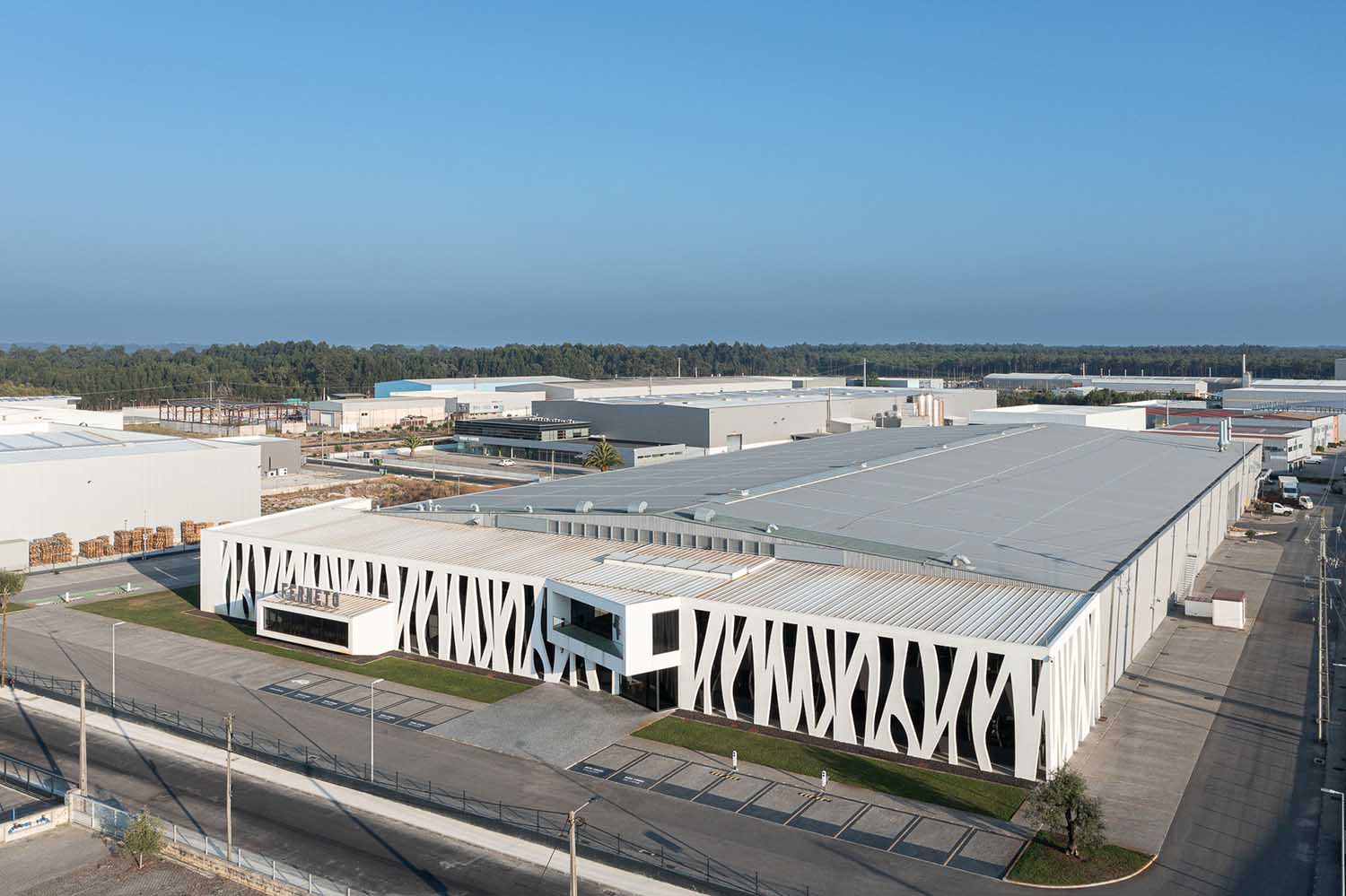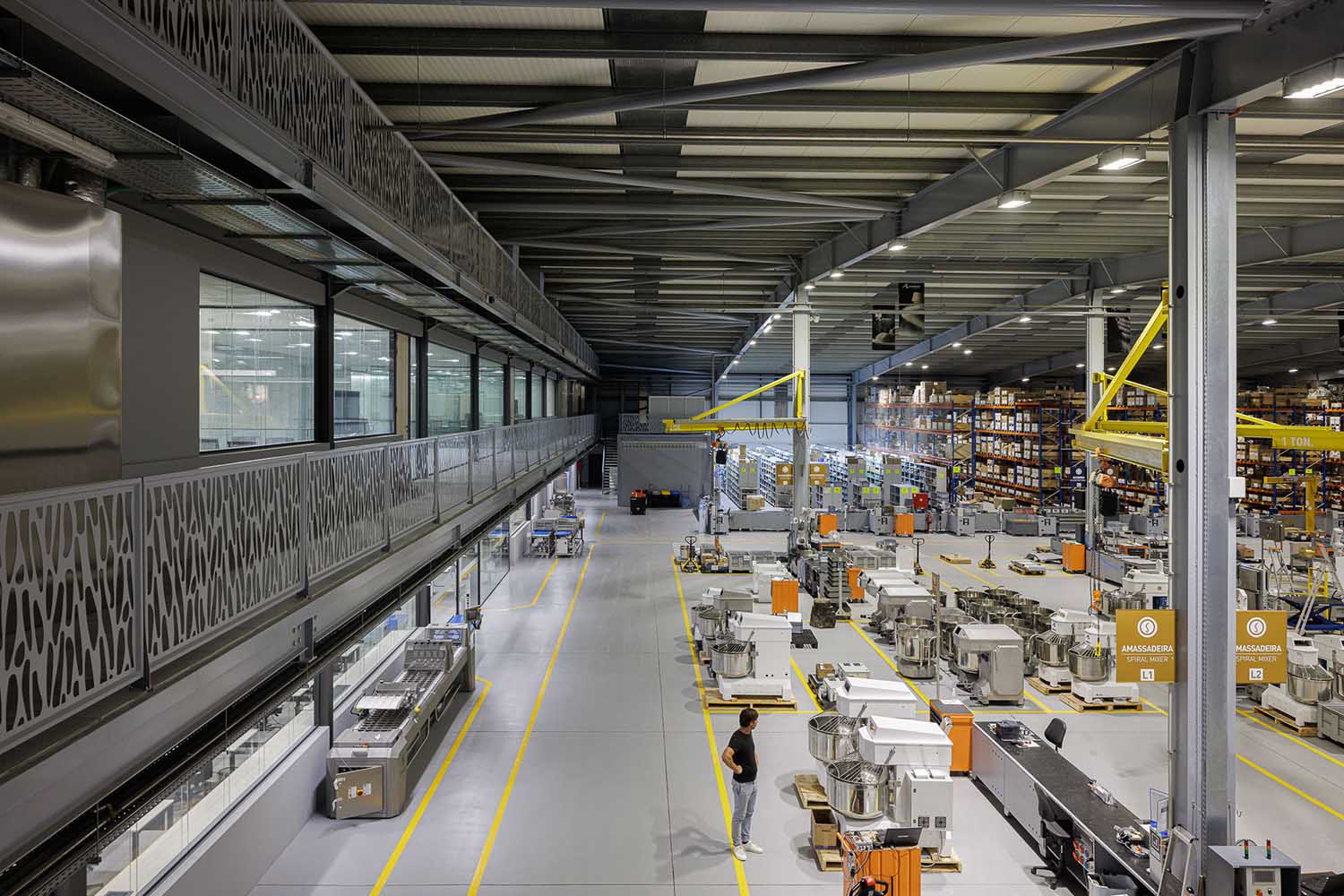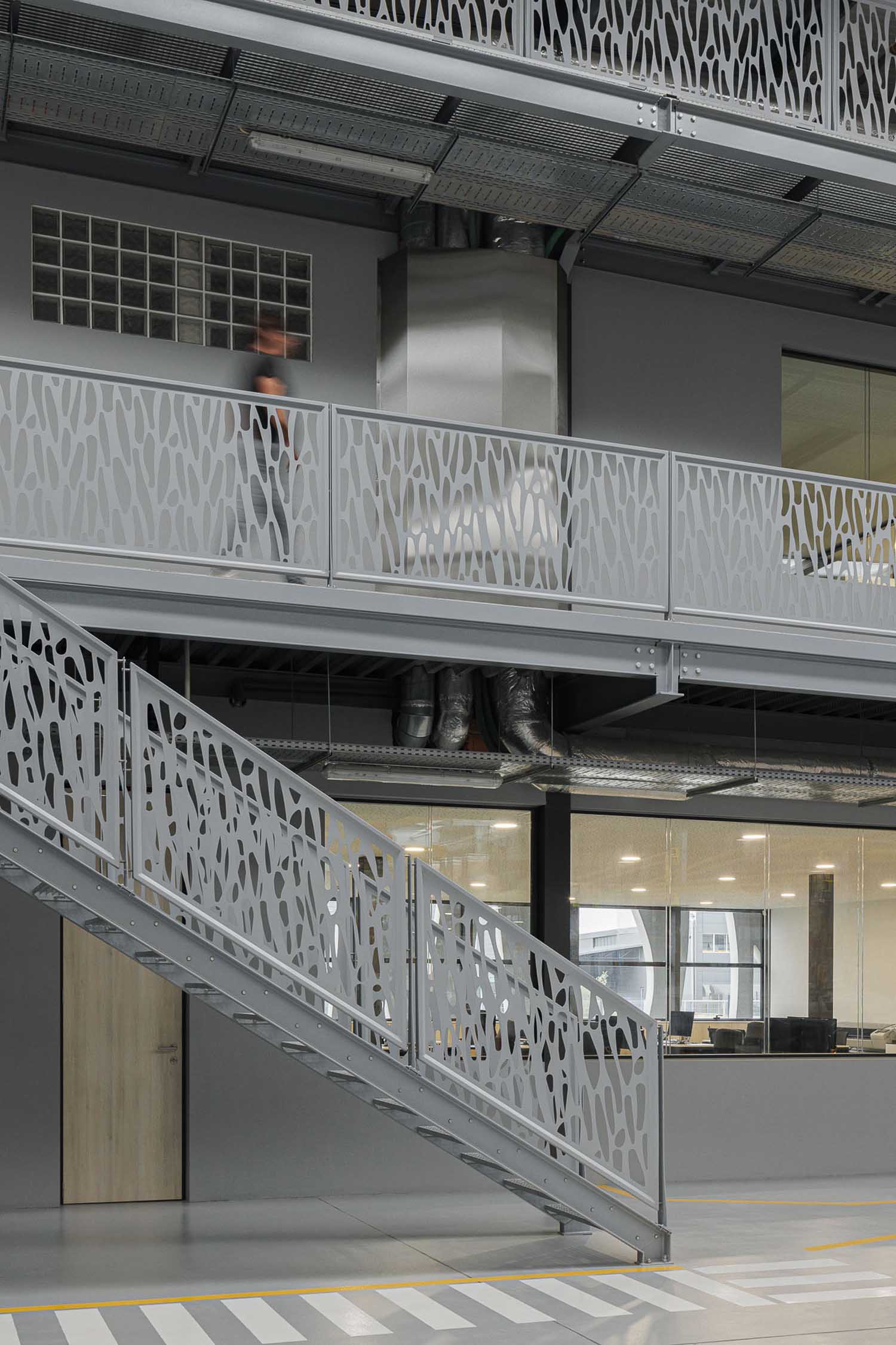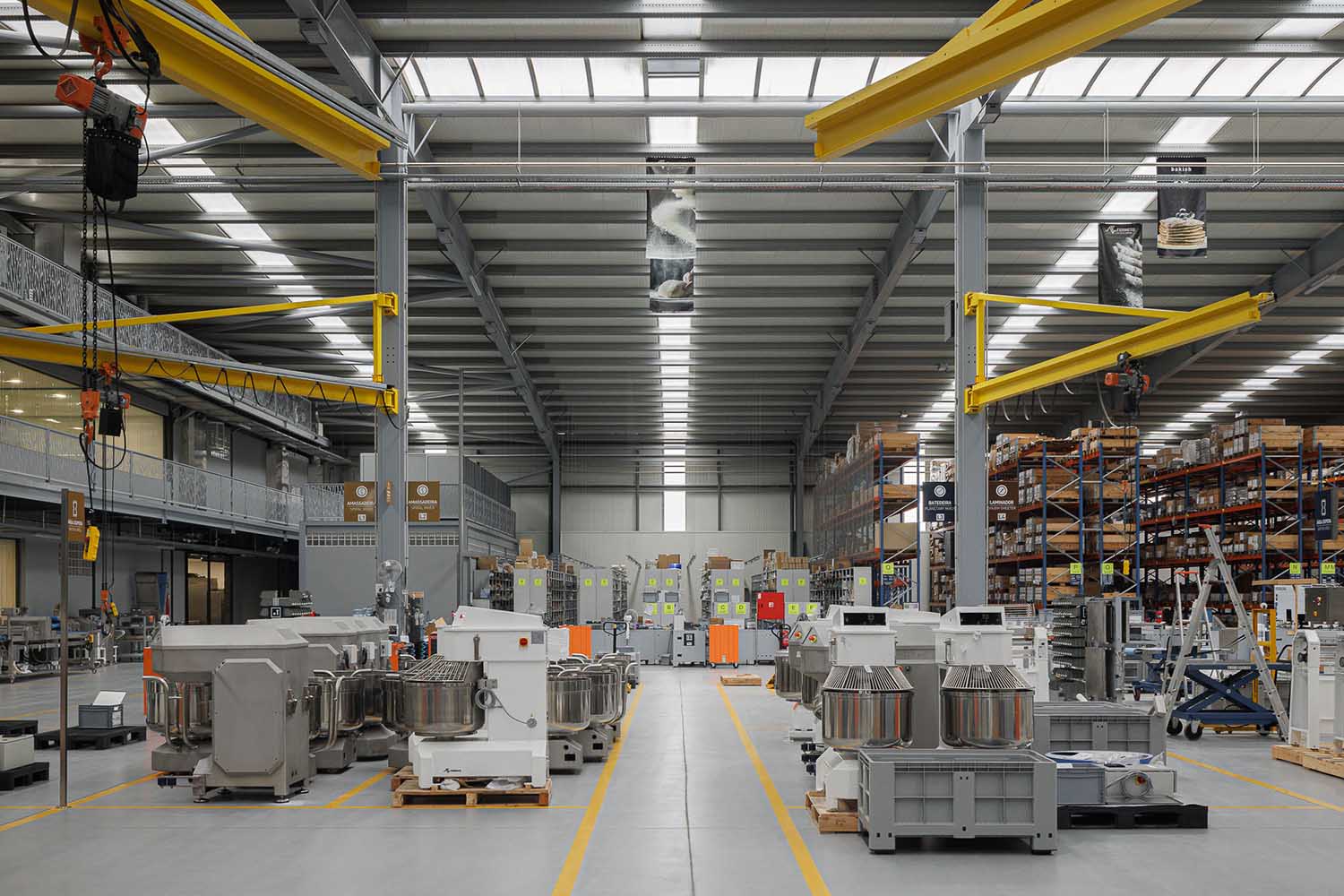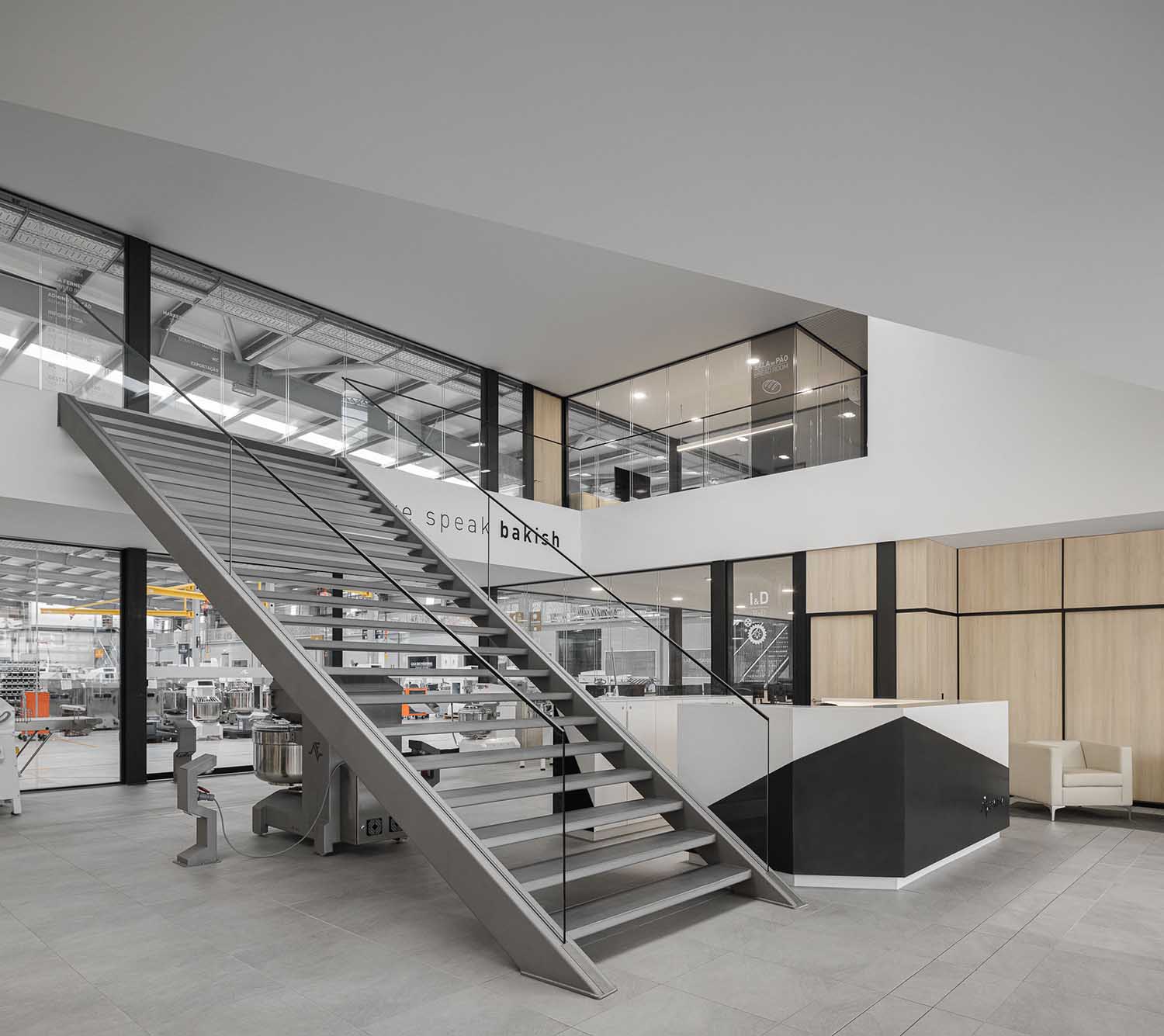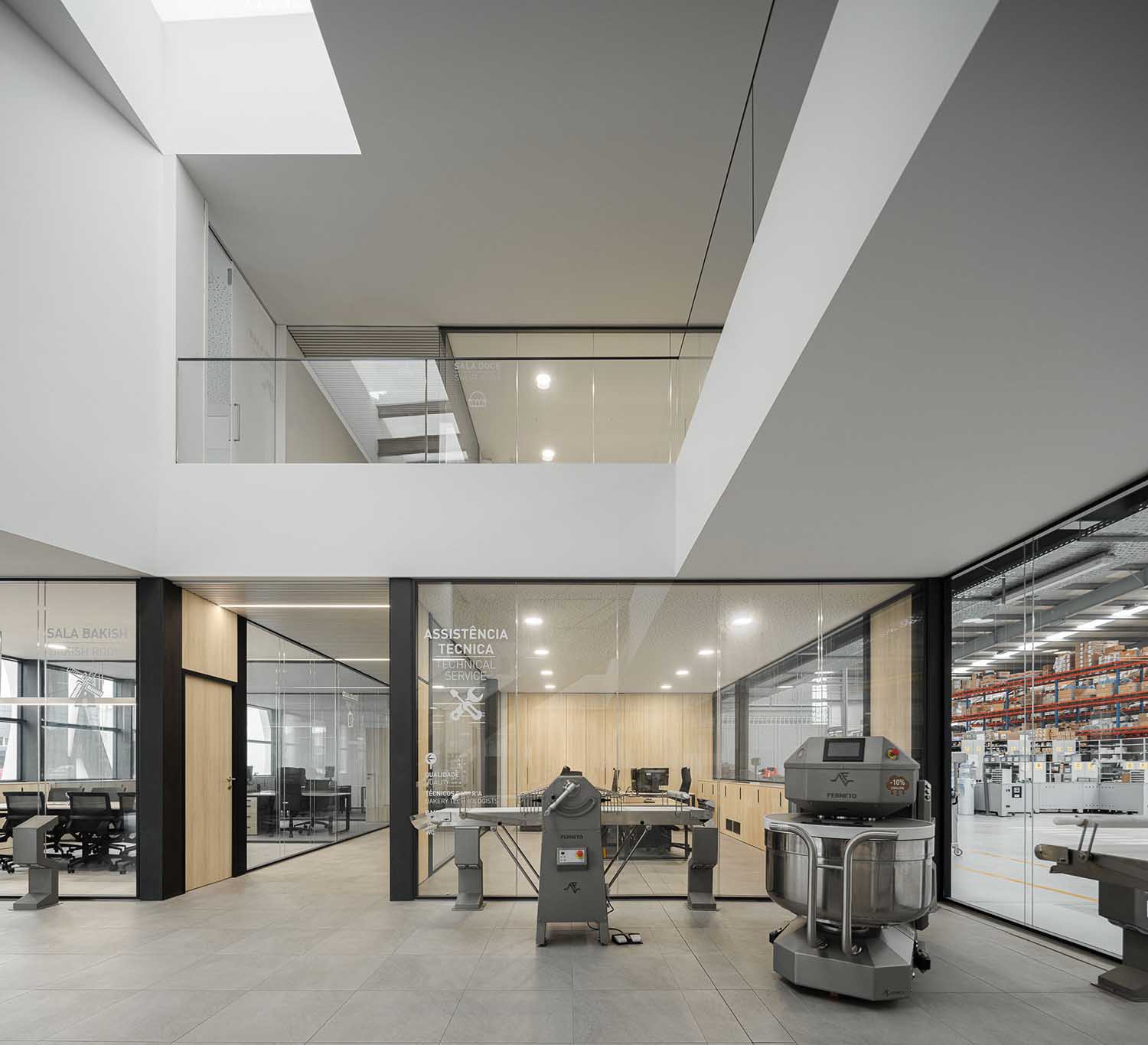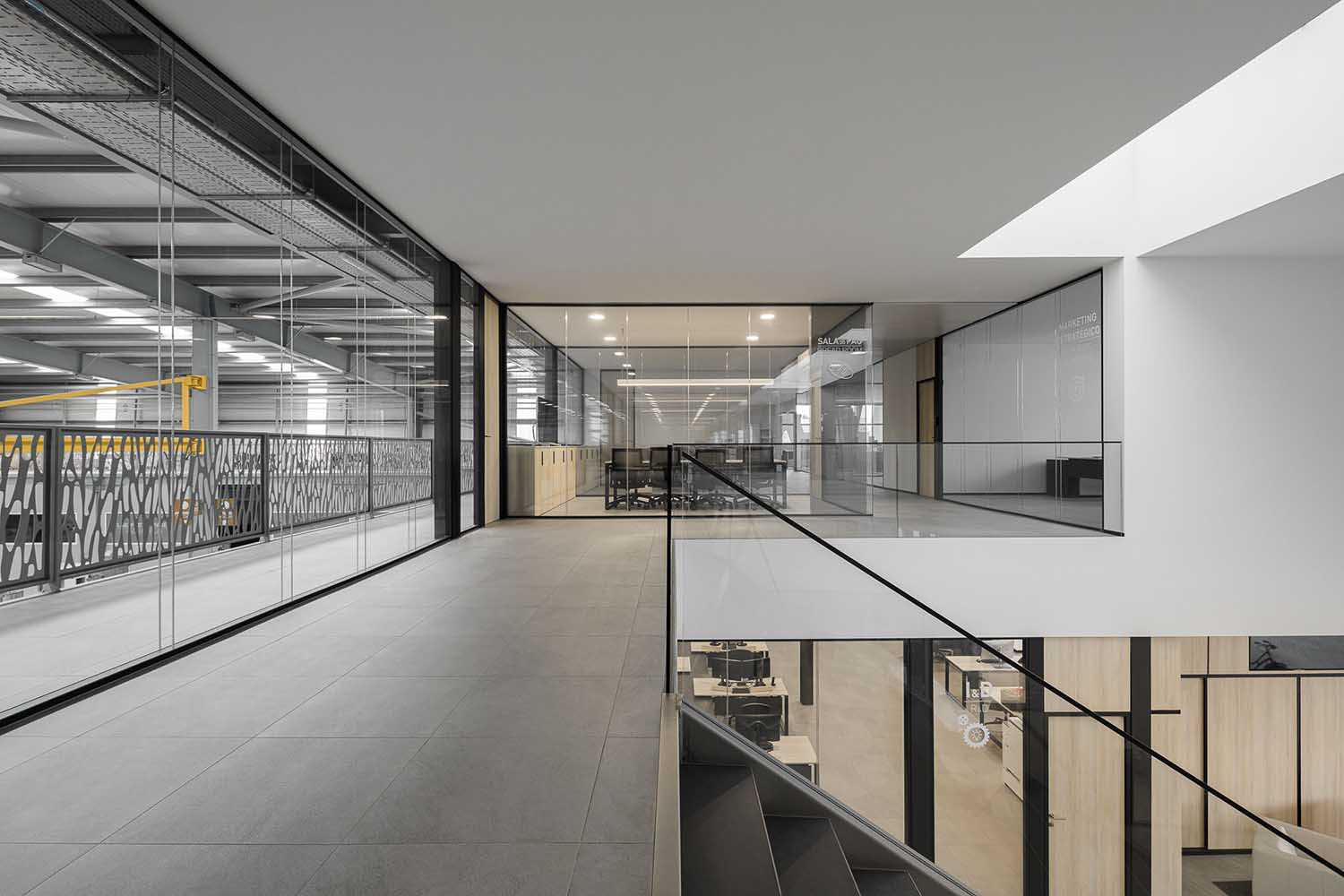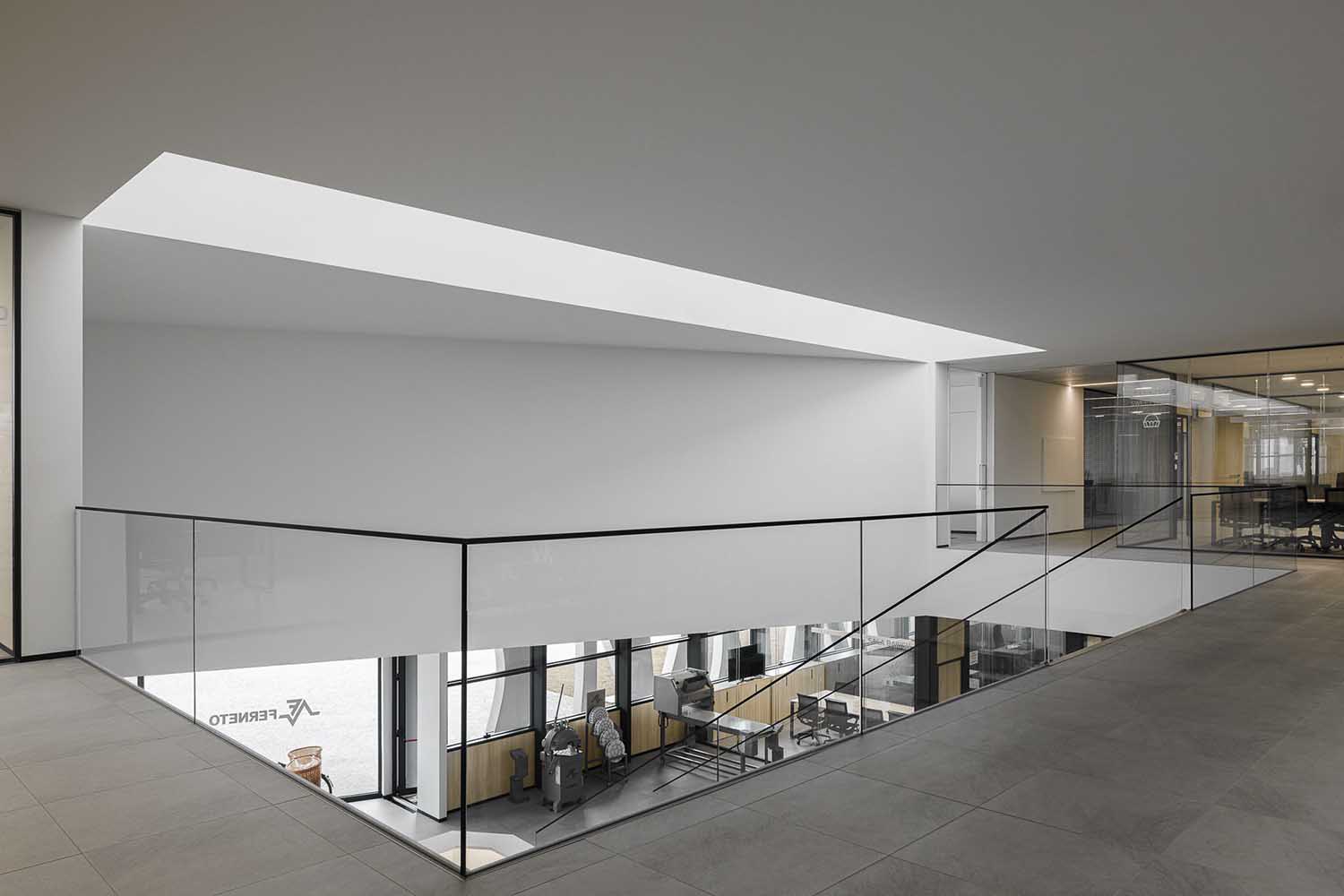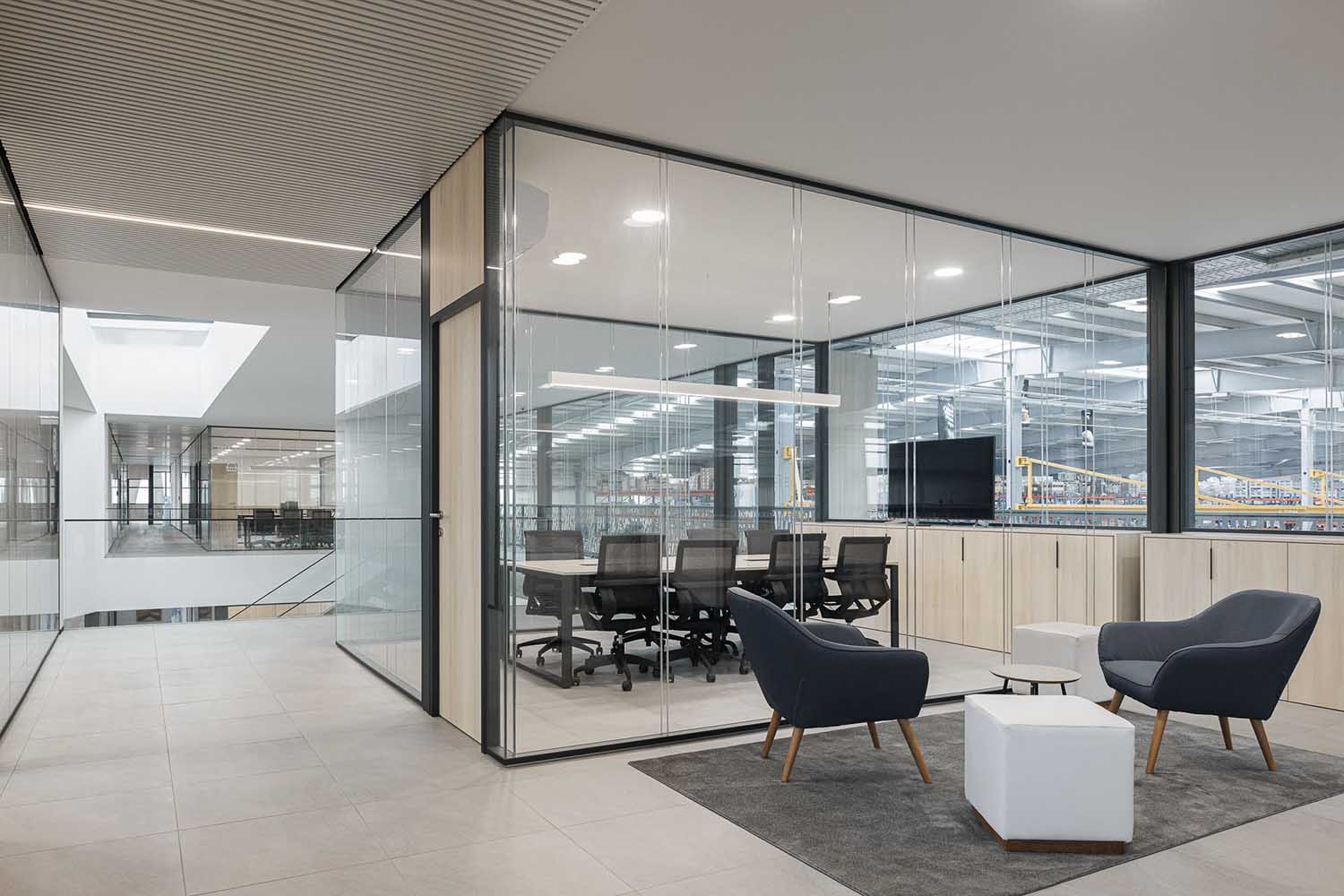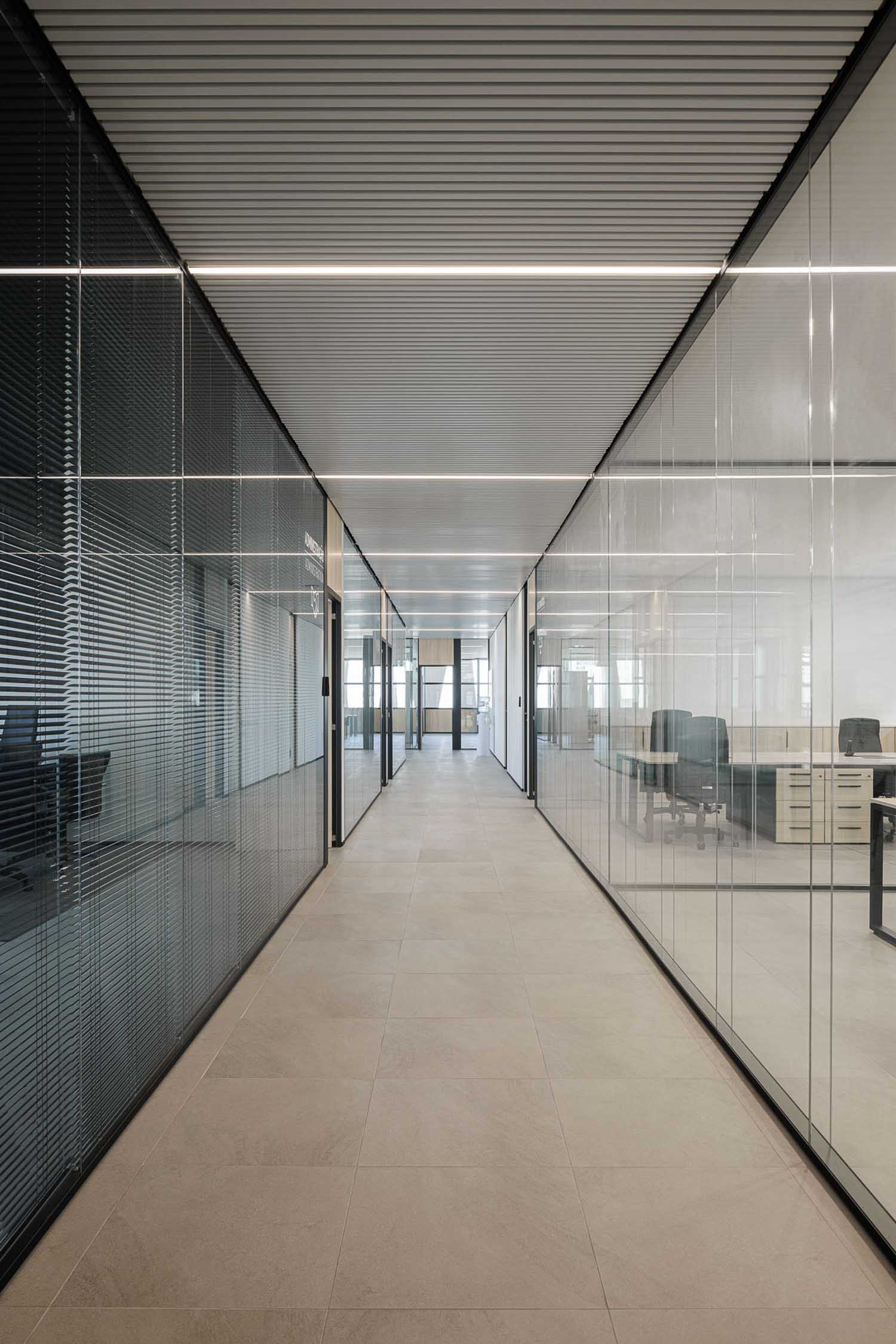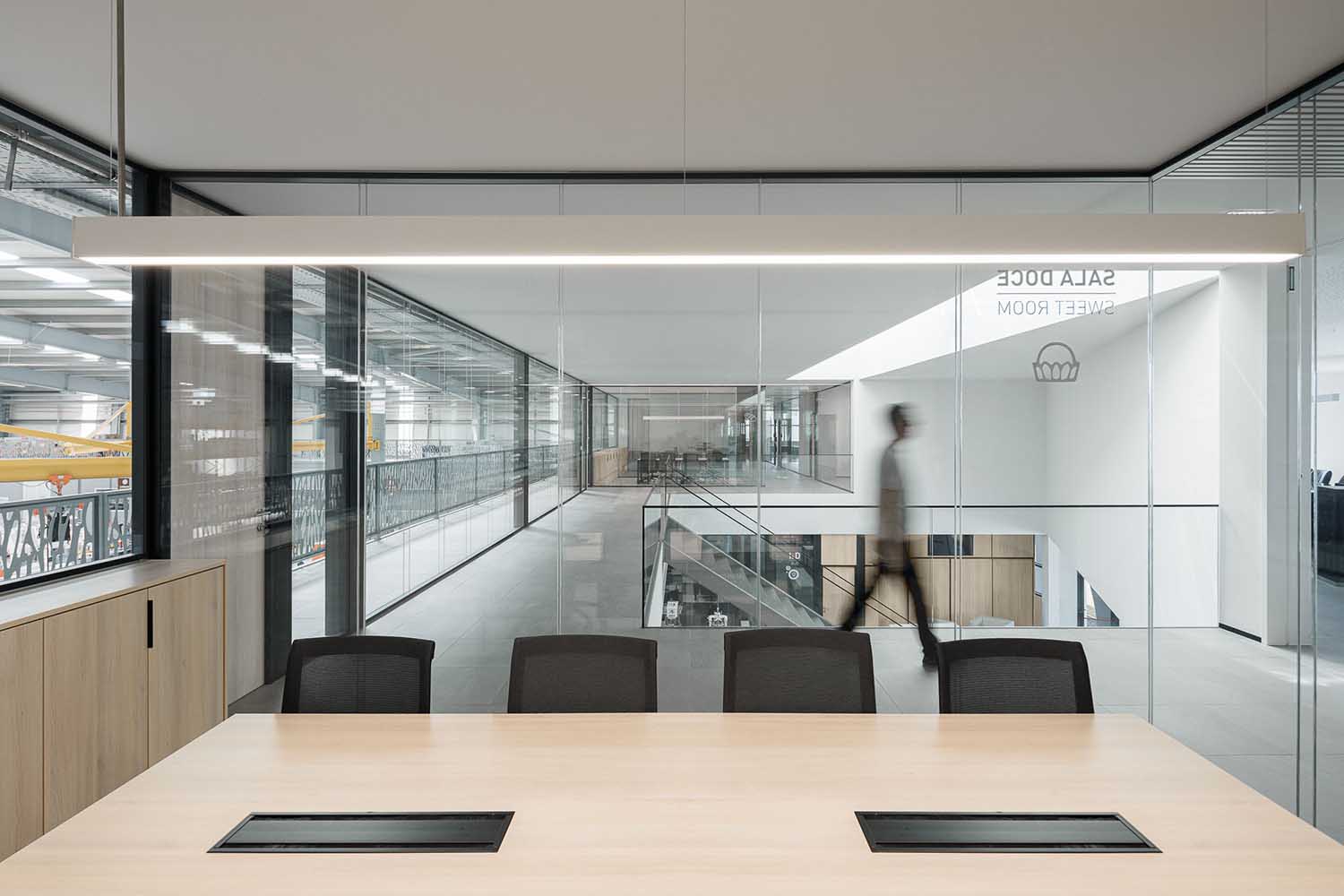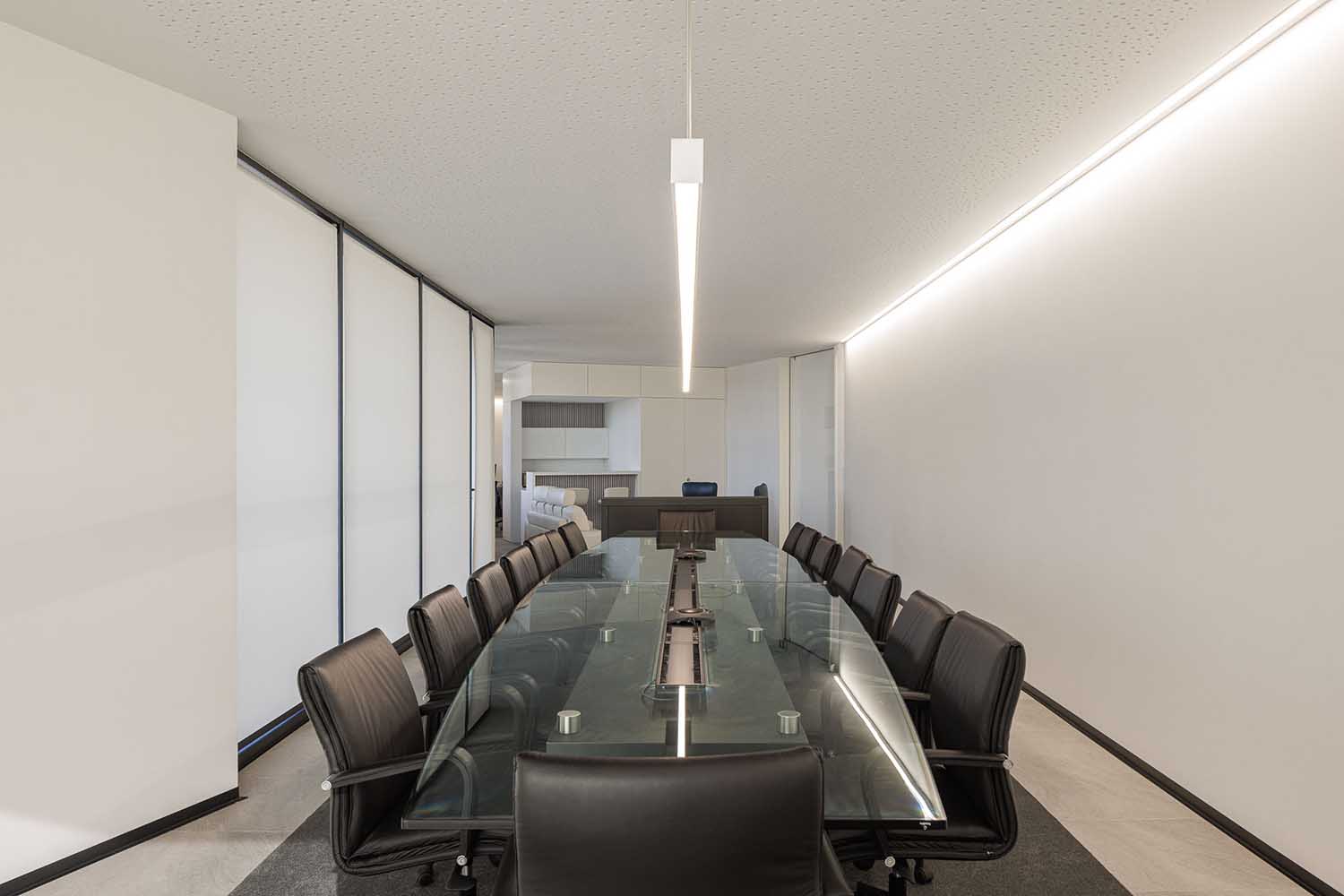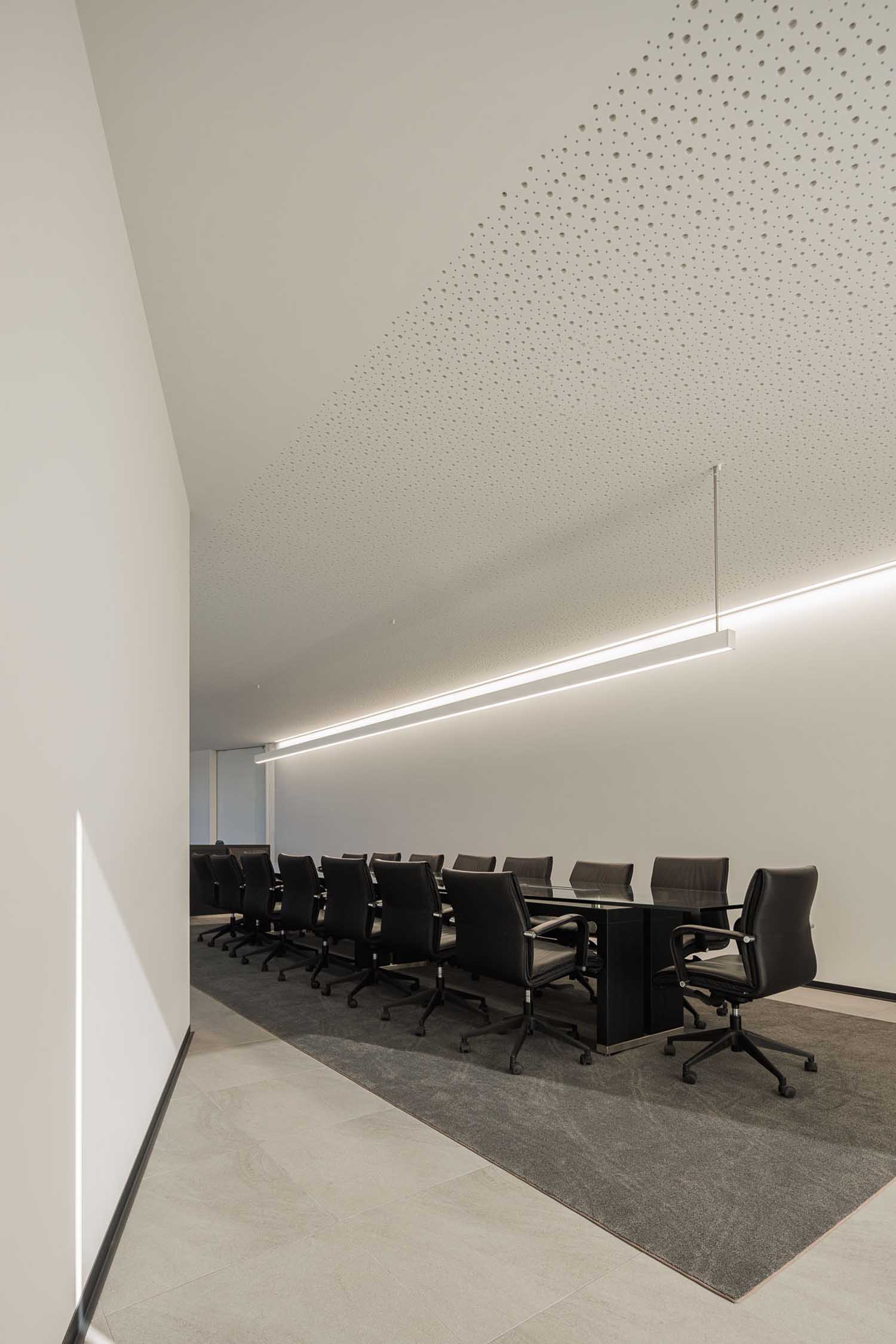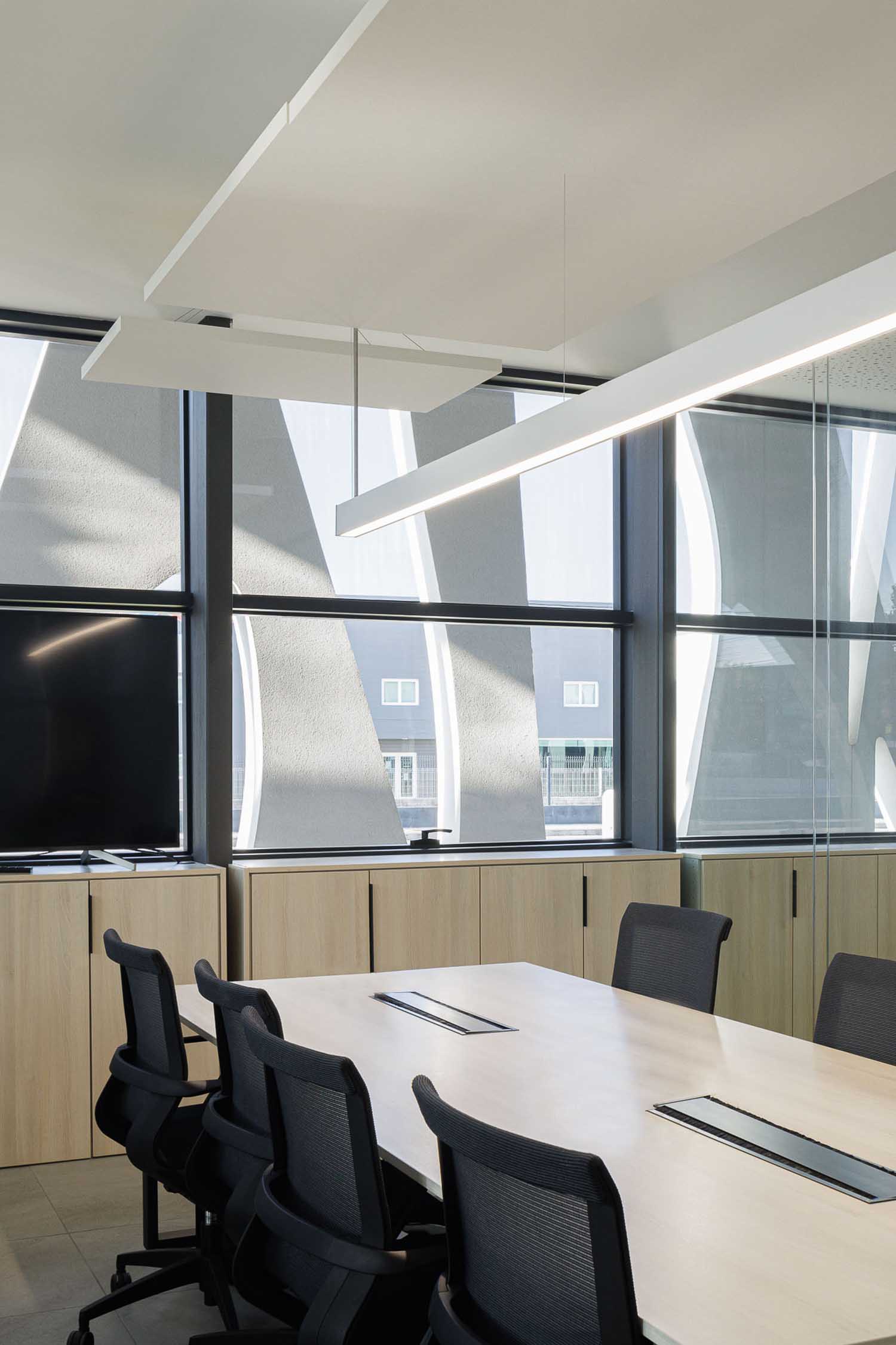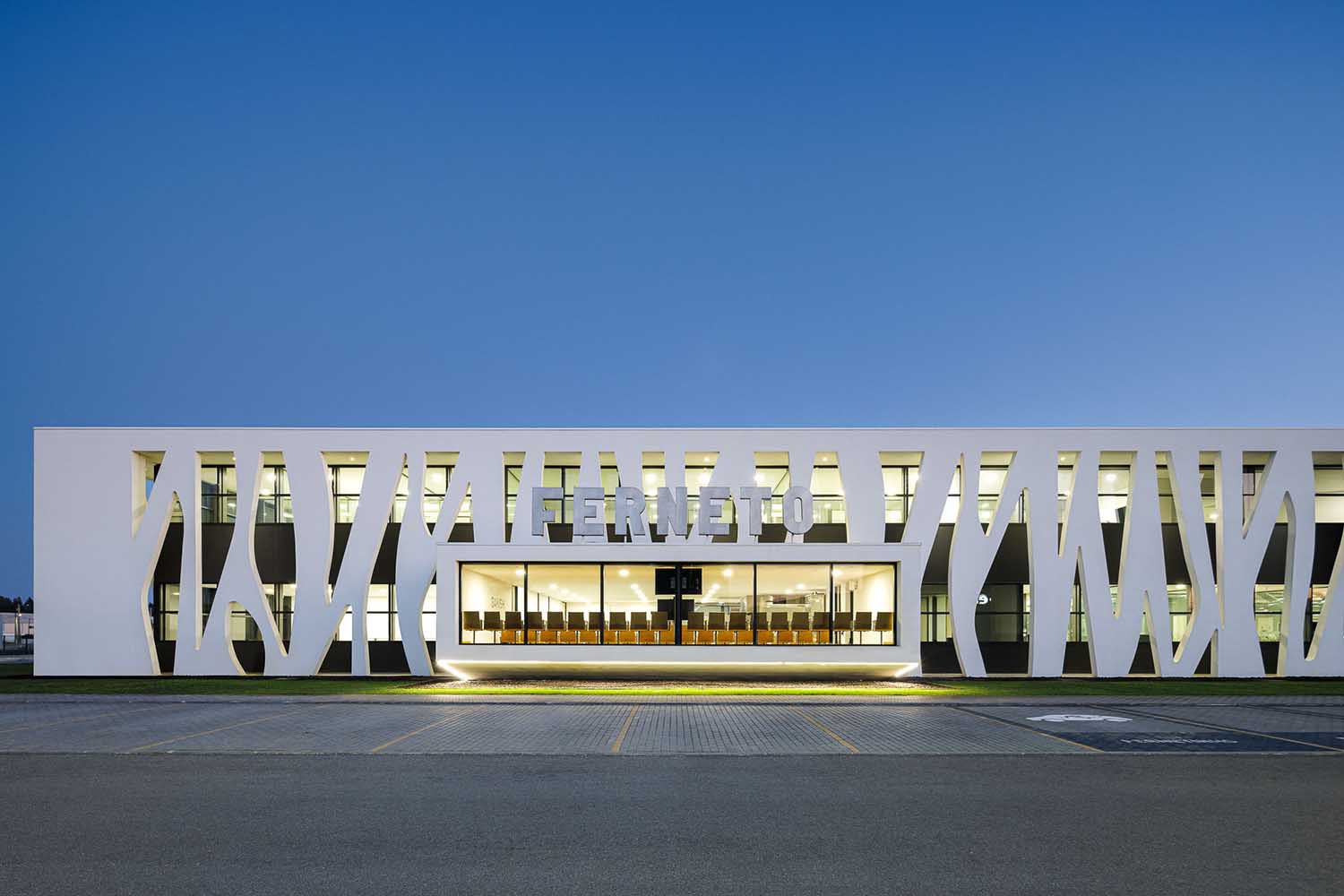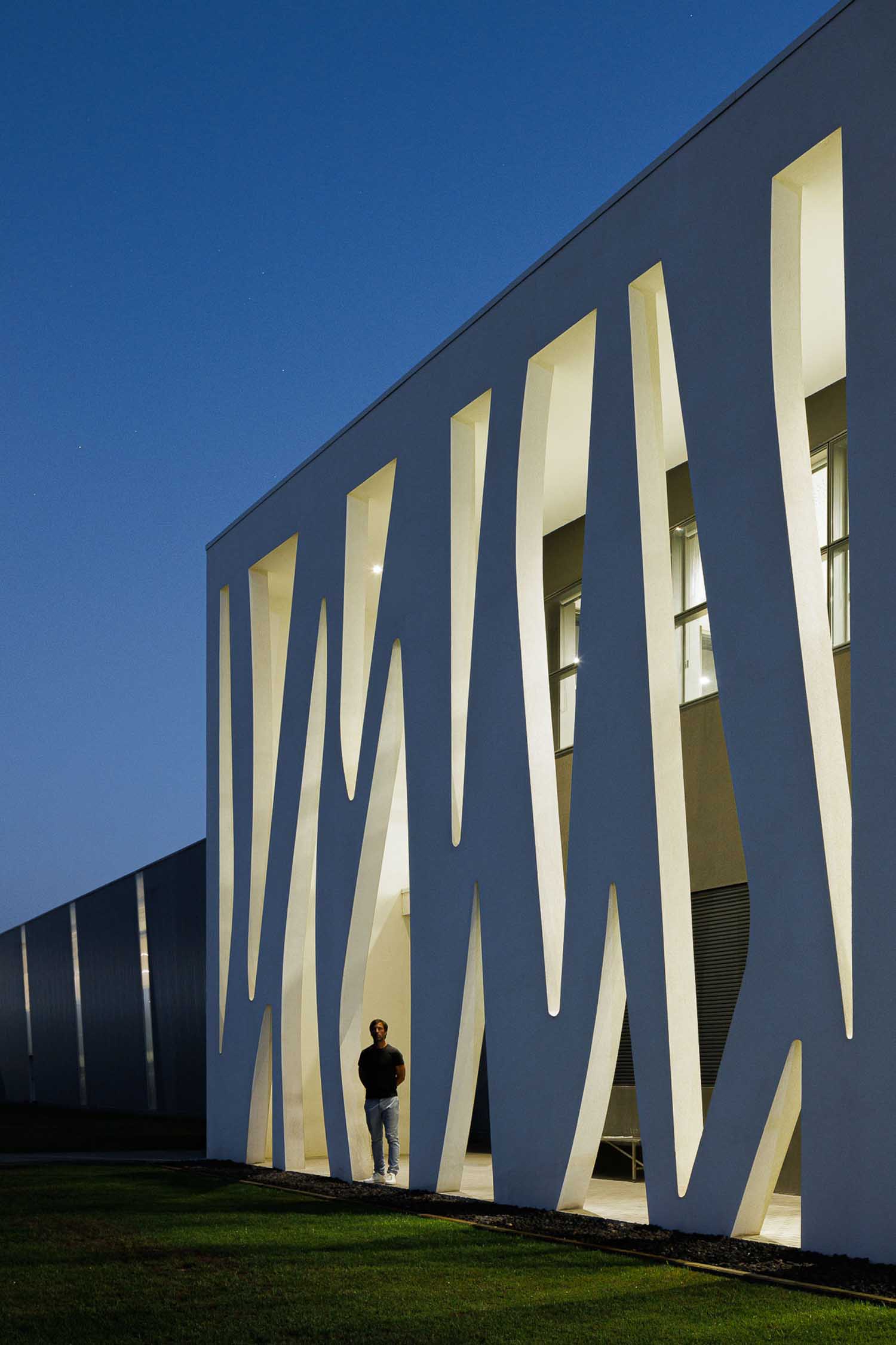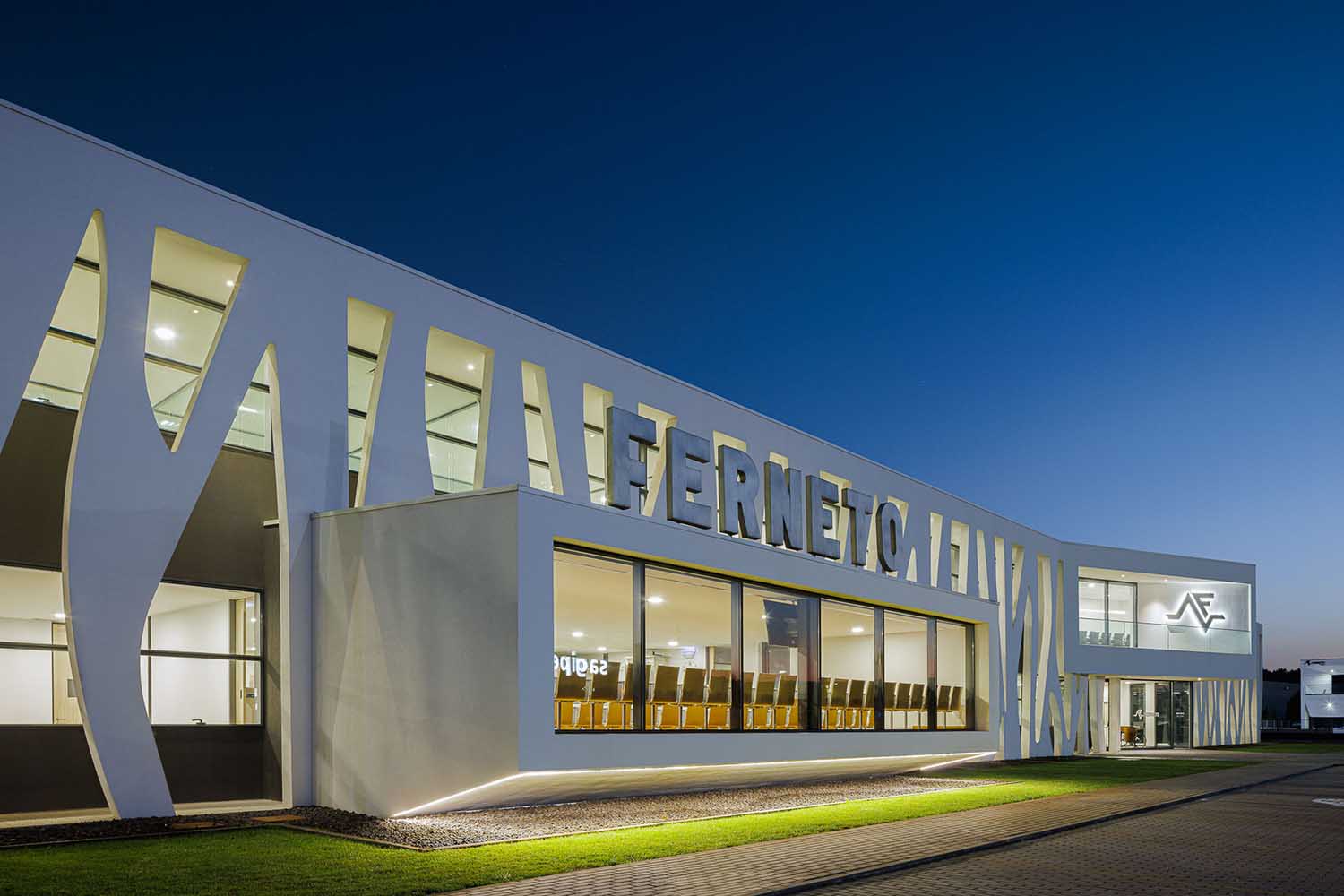 The project can be categorized into 6 nuclear sectors: Administrative Zone, 1st Sector Second Sector: Industrial Sector, Storage Area, third sector Completed Product Warehouse, the fourth sector 5th Sector: Raw Material Receiving and Shipping Area, Turning, milling, welding, and painting area in the sixth sector.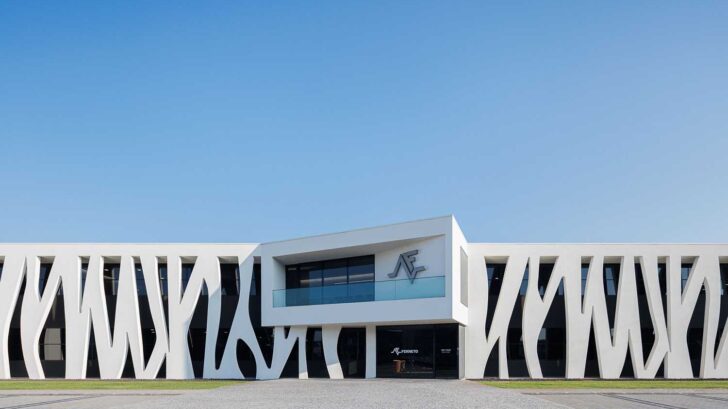 Project information
Project Name: Ferneto SA
Architecture Atelier : Rómulo Neto Architects LDA – romuloneto.net
Responsible architect : Rómulo De Almeida Neto
Location :Zona Industrial De Vagos
Year of completion of the work : 2022
Total built area (m2) : 13 396.50M2
–
Construction: Lomboser Sa
Engineering: Eng. José Lopes, Eng. João Pedro festas, Eng. Lígia Santos, Eng. Norberto Presa
Interior decoration: Rómulo Neto Arquitetos LDA