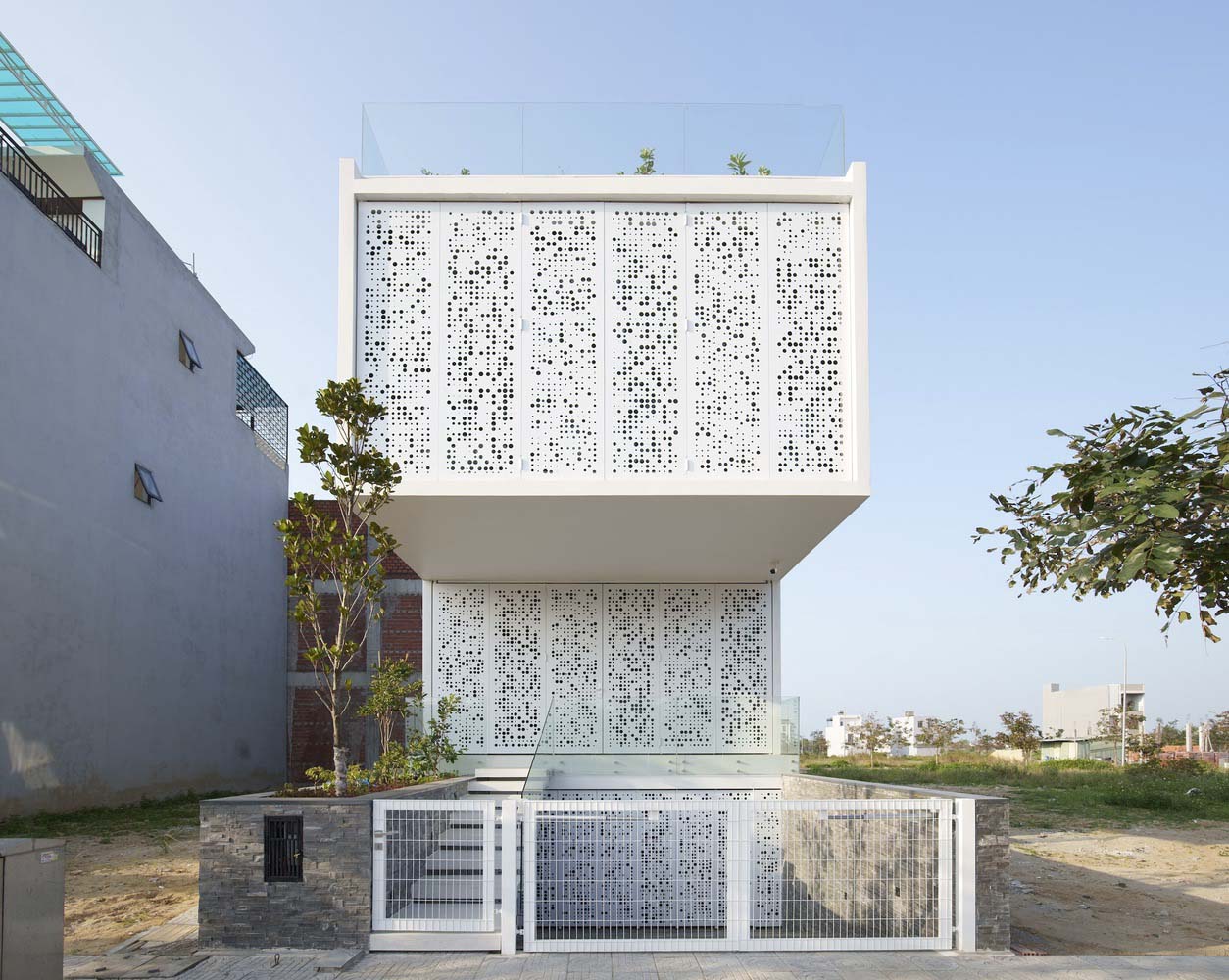 85 Design has recently completed work on TH House in Hòa Hải, Vietnam. The clients adore cultivating their own plants, especially organic vegetables, spices, and flowers. Their former residence, however, was a modest apartment complex with little room for gardening; they even grew vegetables in their bedroom. The architects aimed to include plenty of room for growing plants.
The brief was to design a home that could accommodate a couple and their children and grandkids for weekend visits. This residence needed to be as convenient, easy to maintain, and secure as possible. Lastly, the problem of energy and water resources needed to be solved.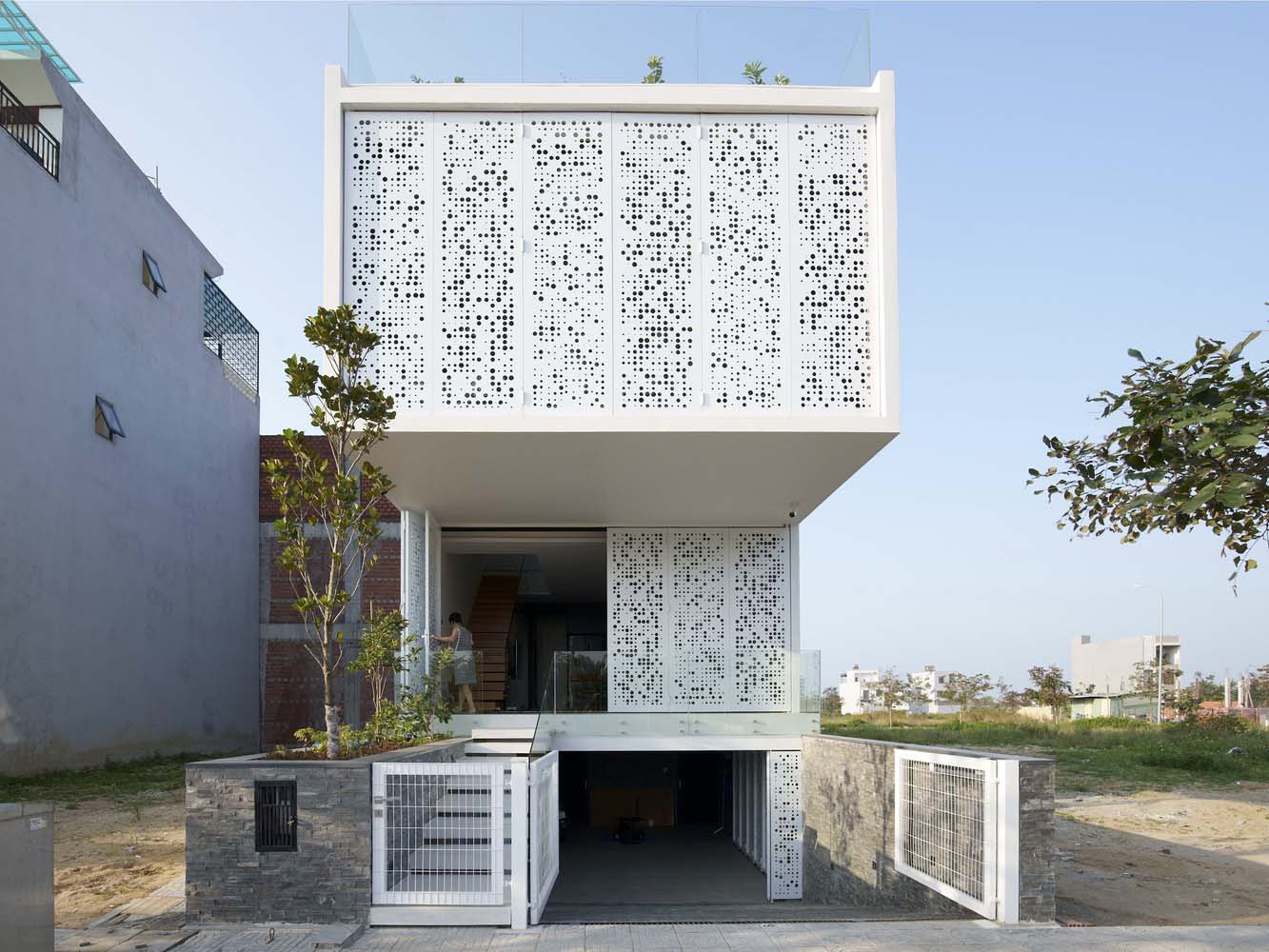 Instead of constructing a high-rise to address the first issue, the architects employed a semi-basement design to maximize the usable space without adding to the building's overall height. Also, this layout helps minimize travel throughout the home while preserving room for organizing practical spaces. In the basement, we set up a garage, a technical area, and storage space. The kitchen, a bathroom that is shared, and a guest bedroom are all located on the first level. Even if the land's length is relatively short, the bedrooms and bathrooms are always spacious and comfortable because to the numerous skylights and automatic doors that let in light. Two bedrooms, one in the front and one in the back, are located on the second level. The worship area is situated between these two bedrooms.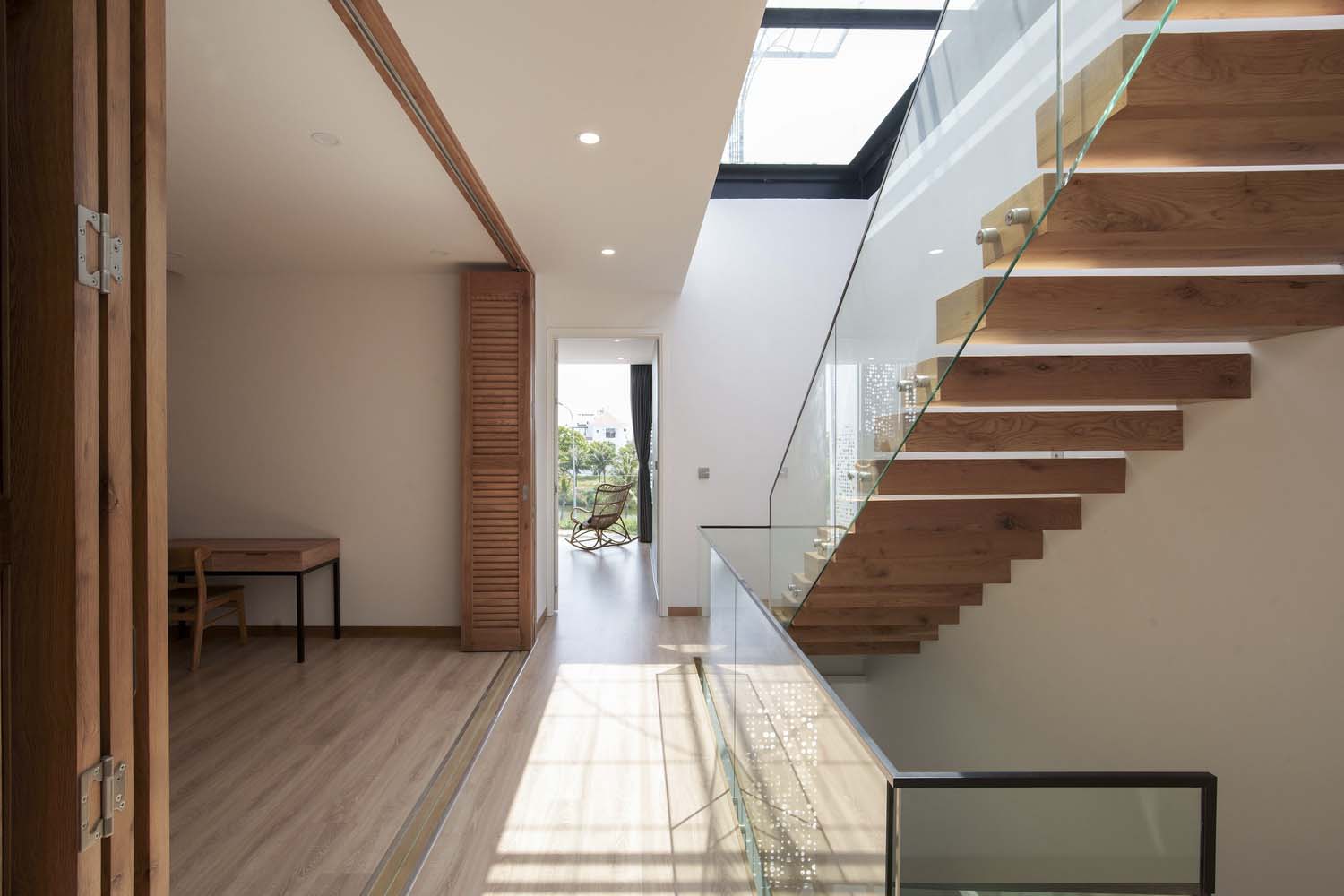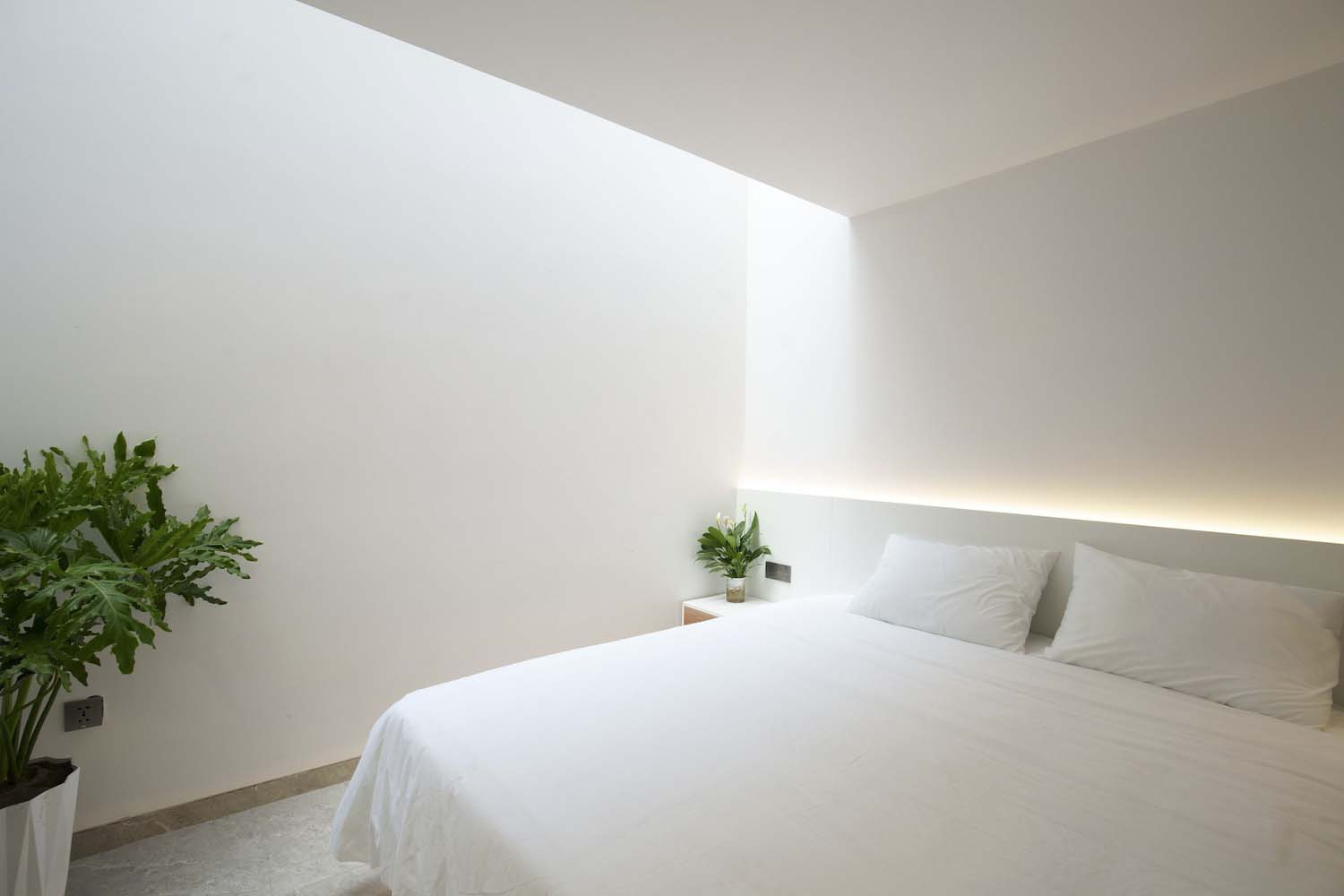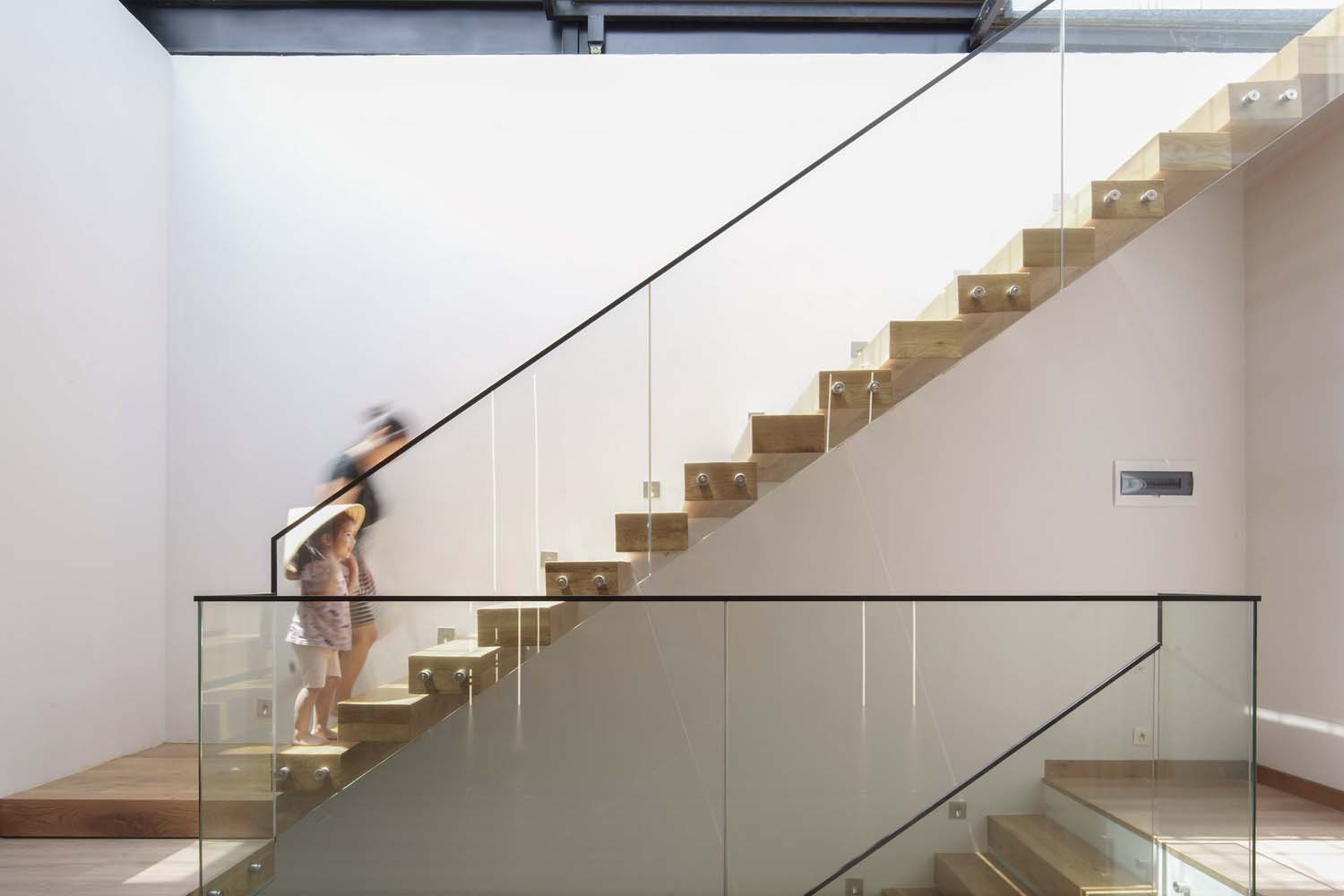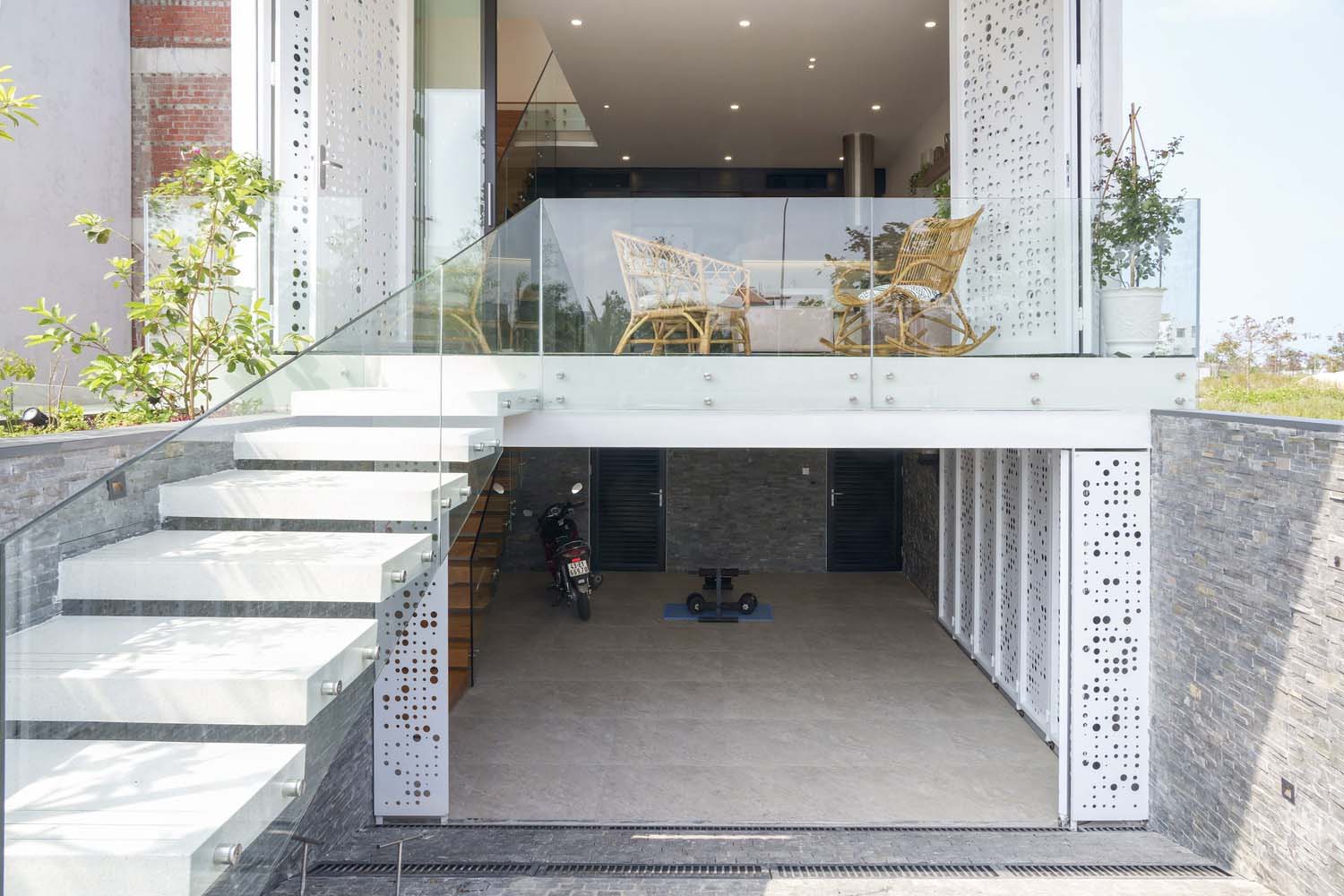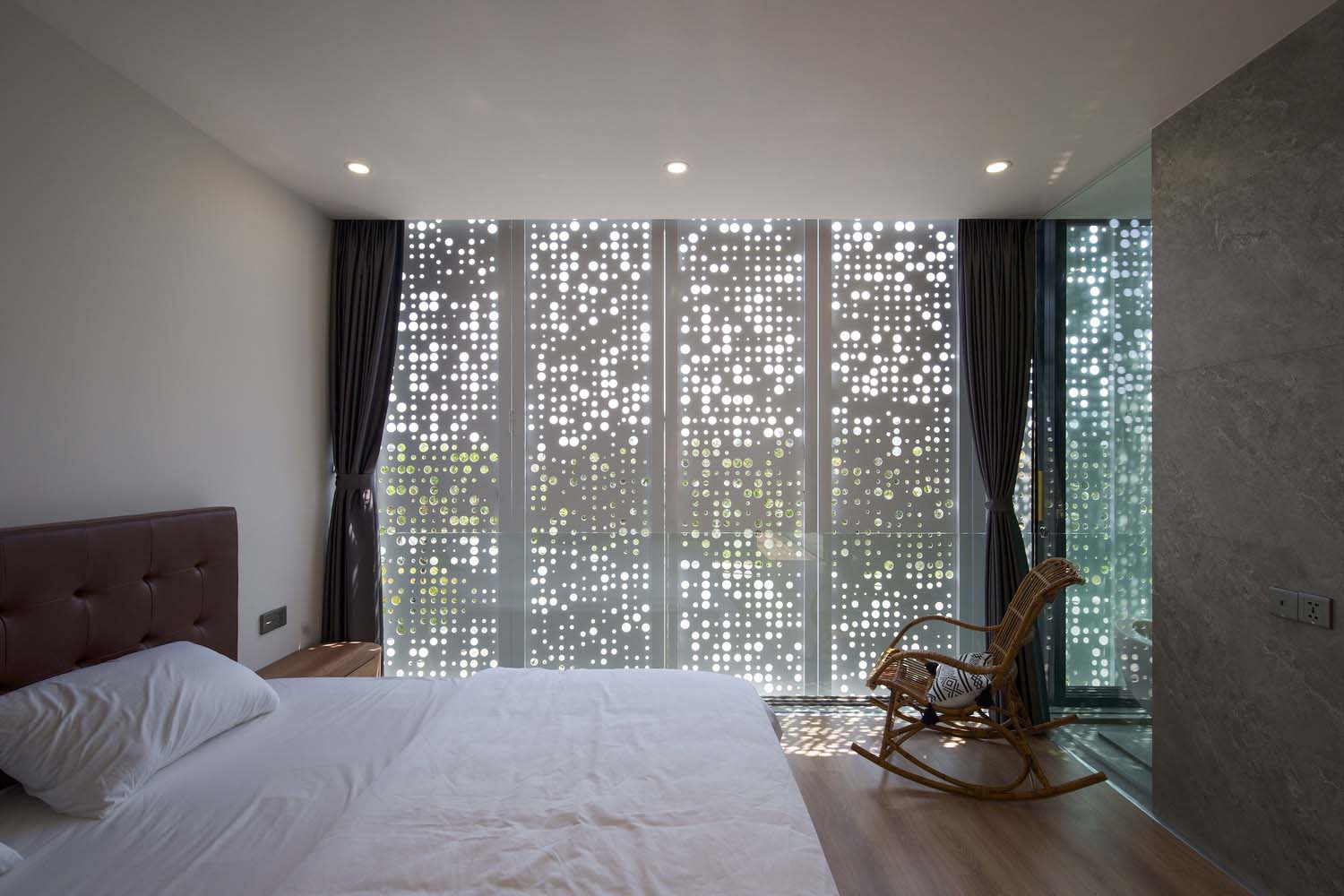 They further utilized the entire roof to grow organic veggies, herbs, and small fruit trees. The vegetable garden also works wonders at keeping the lower levels cool and guarding against concrete cracks brought on by abrupt variations in the weather and temperature during the day and night.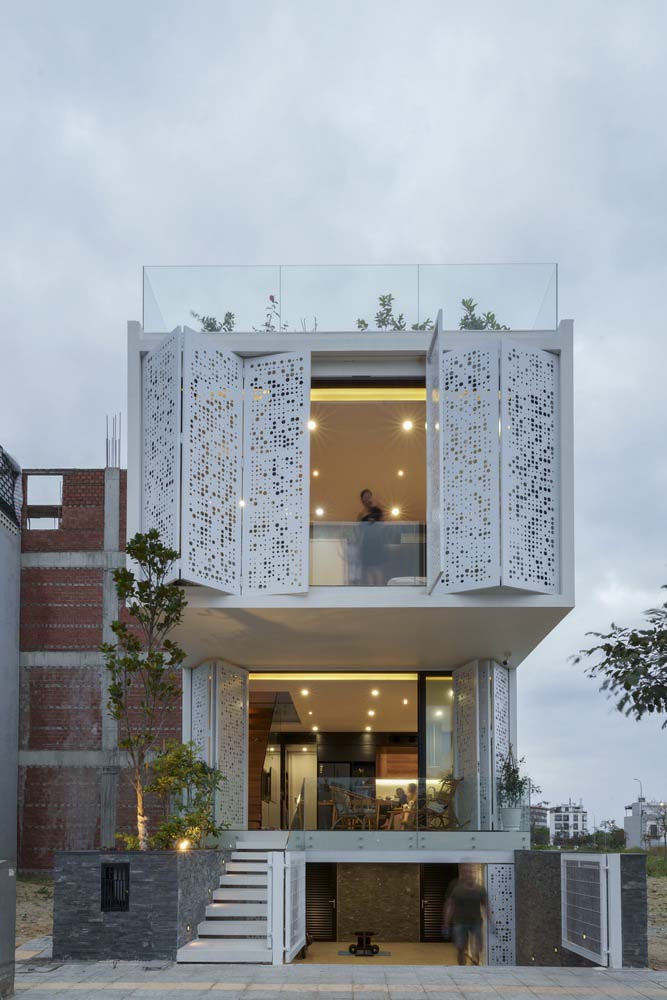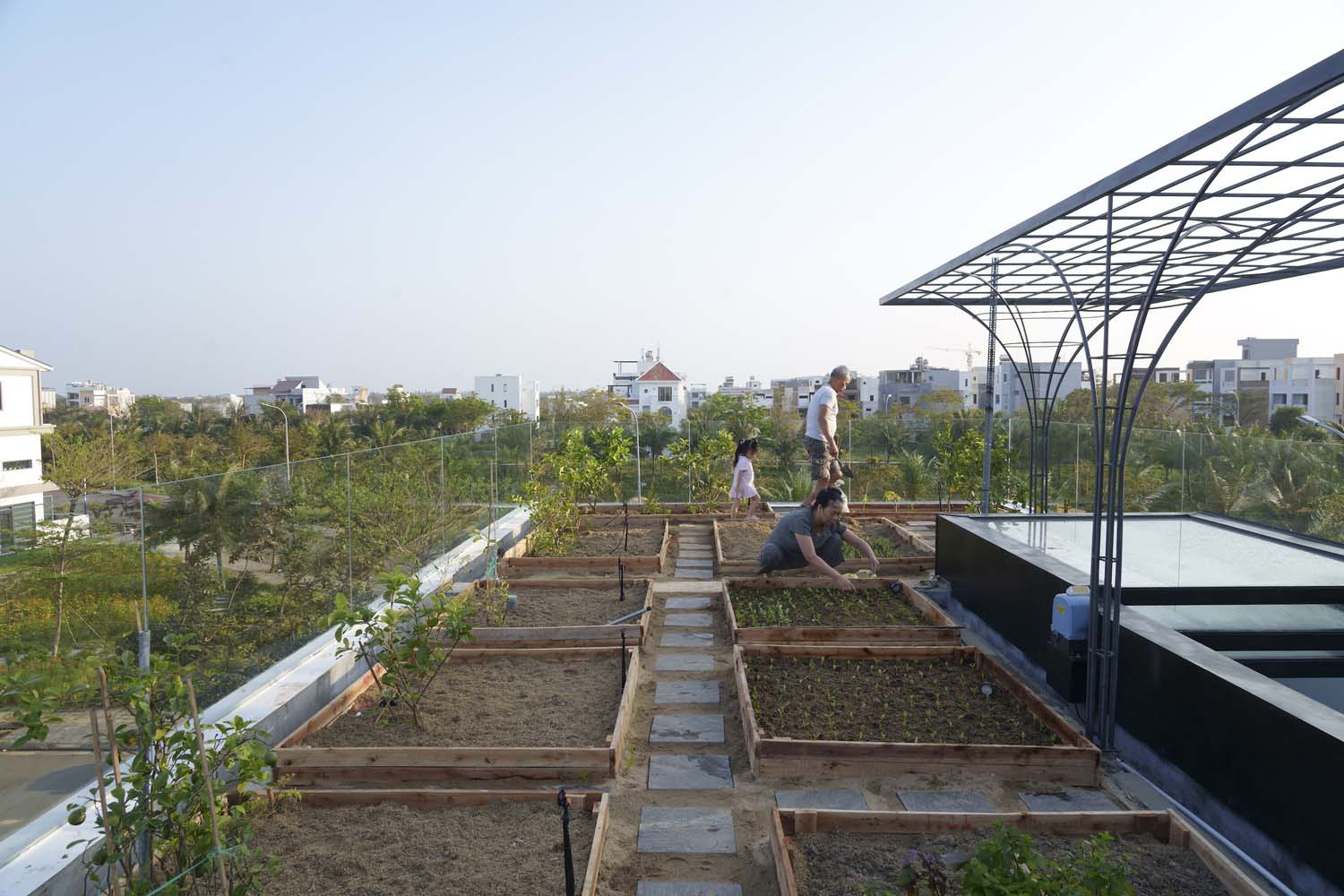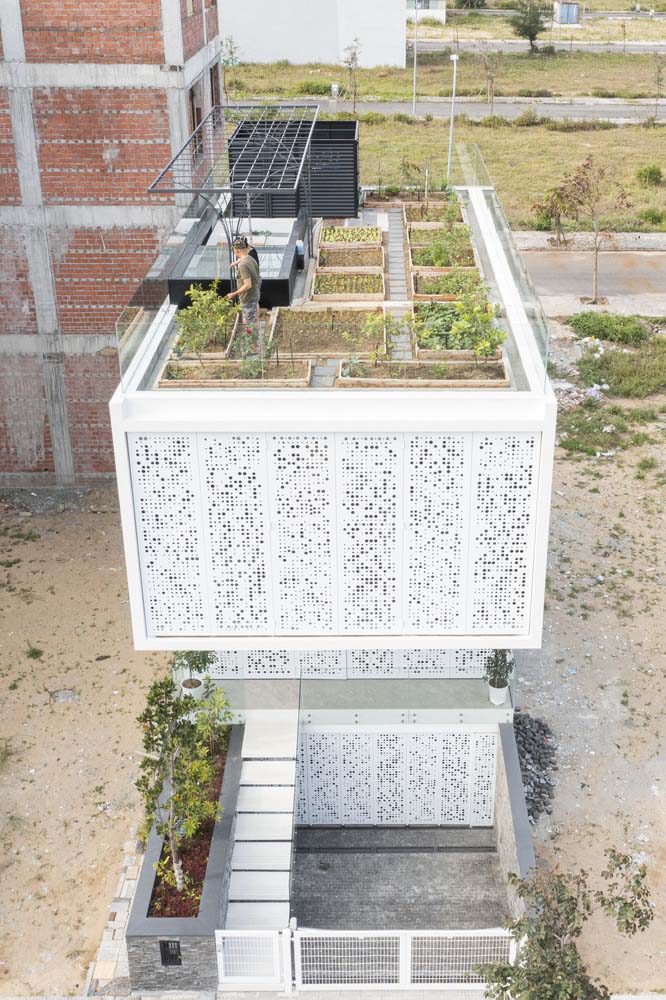 In terms of energy, they determined how to use solar and wind energy as efficiently as possible. Reduce solar radiation with perforated steel bar systems that allow the wind to pass through and continuously circulate fresh air. In order to increase the amount of light and breeze in all bathrooms and bedrooms, sunroof systems with sensors and automatic control systems are also utilised. A water-recycling system was created. A sizable underground storage tank will be used to collect rainwater and the water used to water plants on a regular basis. It assists in reducing the usage of some of the limited water resources.
Project information
Architects: 85 Design
Area: 104 m²
Year: 2023
Photographs: 85 Studio
Manufacturers: Electrolux, Hitachi Air Conditioning, Atarashiwindow, DaiDuong, Hafele, Siemens
Contractors: Antcons
Structural Engineers: SCiE