Development Architectural Group has recently completed work on Mercado San Antonio. The project is inserted in the Terrazas Shopping Complex on Bv Sarmiento No. 384, in the lovely city of Villa Carlos Paz, province of Córdoba, in a privileged location with mountain views.
"We consider ourselves great, for the things we believe…The natural, the close, the fresh, the local. We are a local, small and artisan market".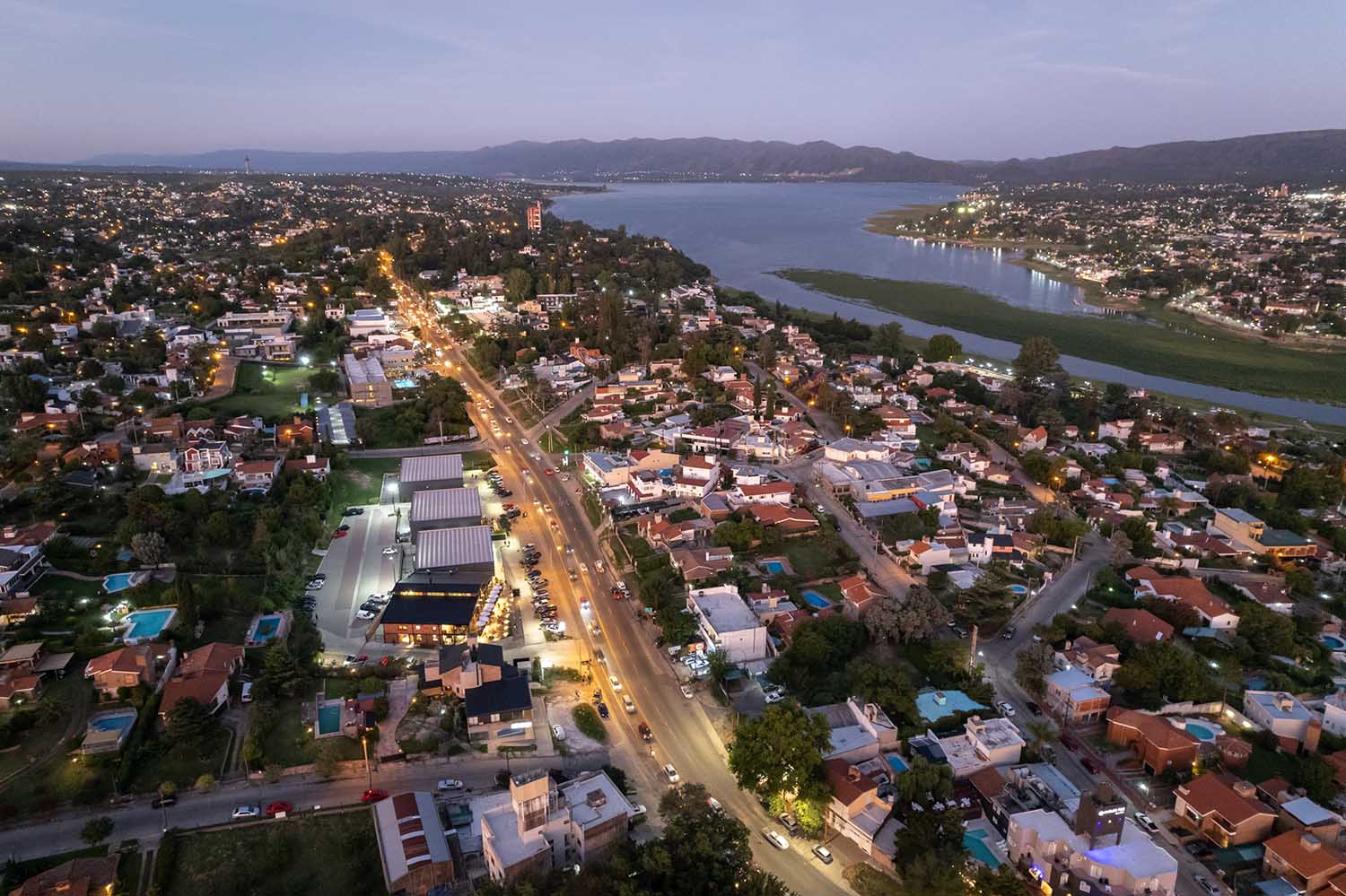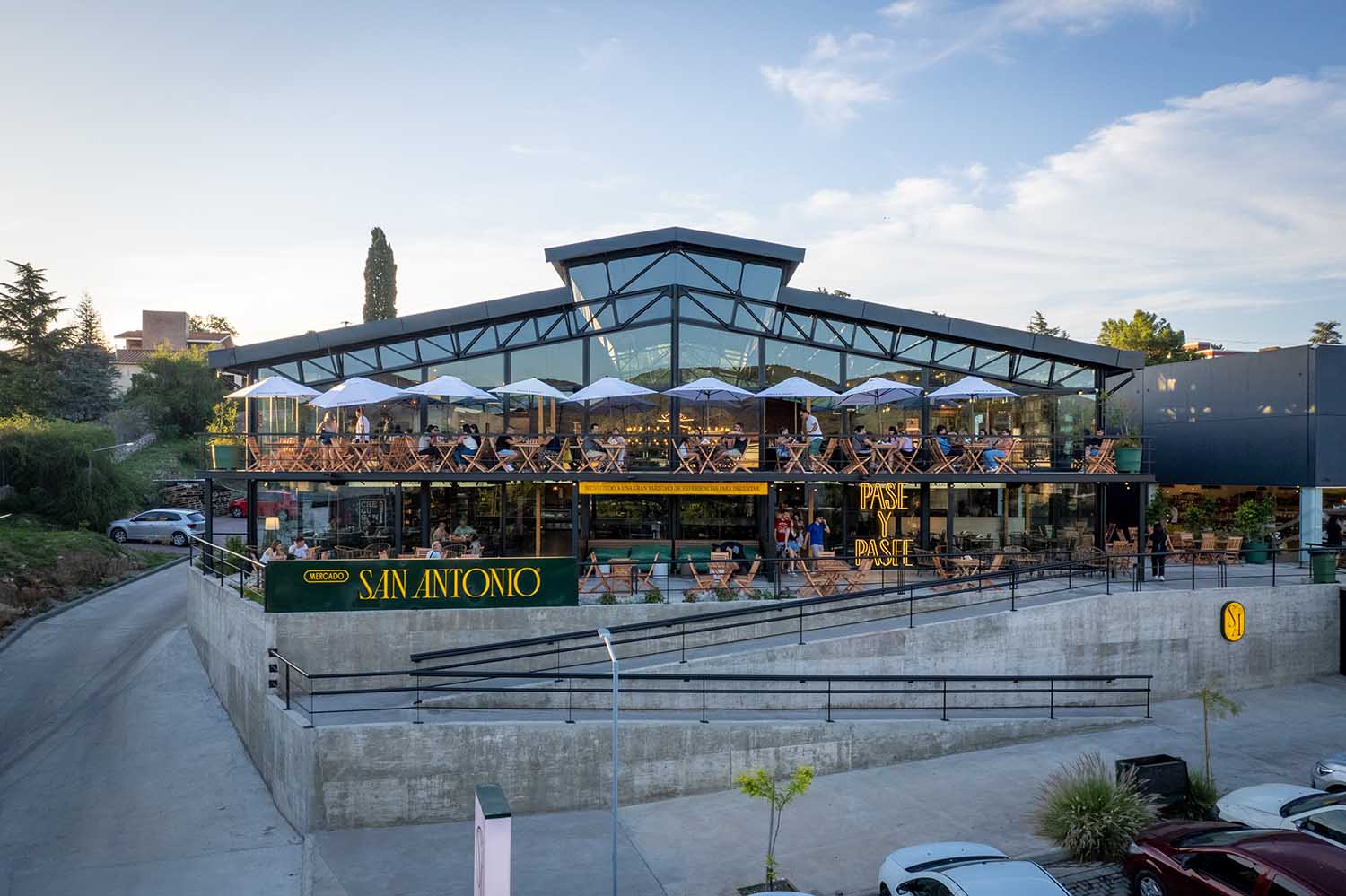 Space proposal – architectural
A total of 1,700 m2 are covered by the market, of which 520 m2 are the main floor, 380 m2 are the mezzanine, and 70 m2 are the gallery. The external and service areas also include: a 600 m2 rear parking lot, a 160 m2 front parking lot, a 70 m2 mezzanine terrace, and a 110 m2 service patio.
The building's design is of an industrial style, with a massive metallic structure in the shape of a railroad, beside weathered brick walls and glazed fronts on its north and east faces. The facilities in sight, along with a mezzanine with a metal structure and steel deck-type metal formwork, give the Market a more industrial appearance.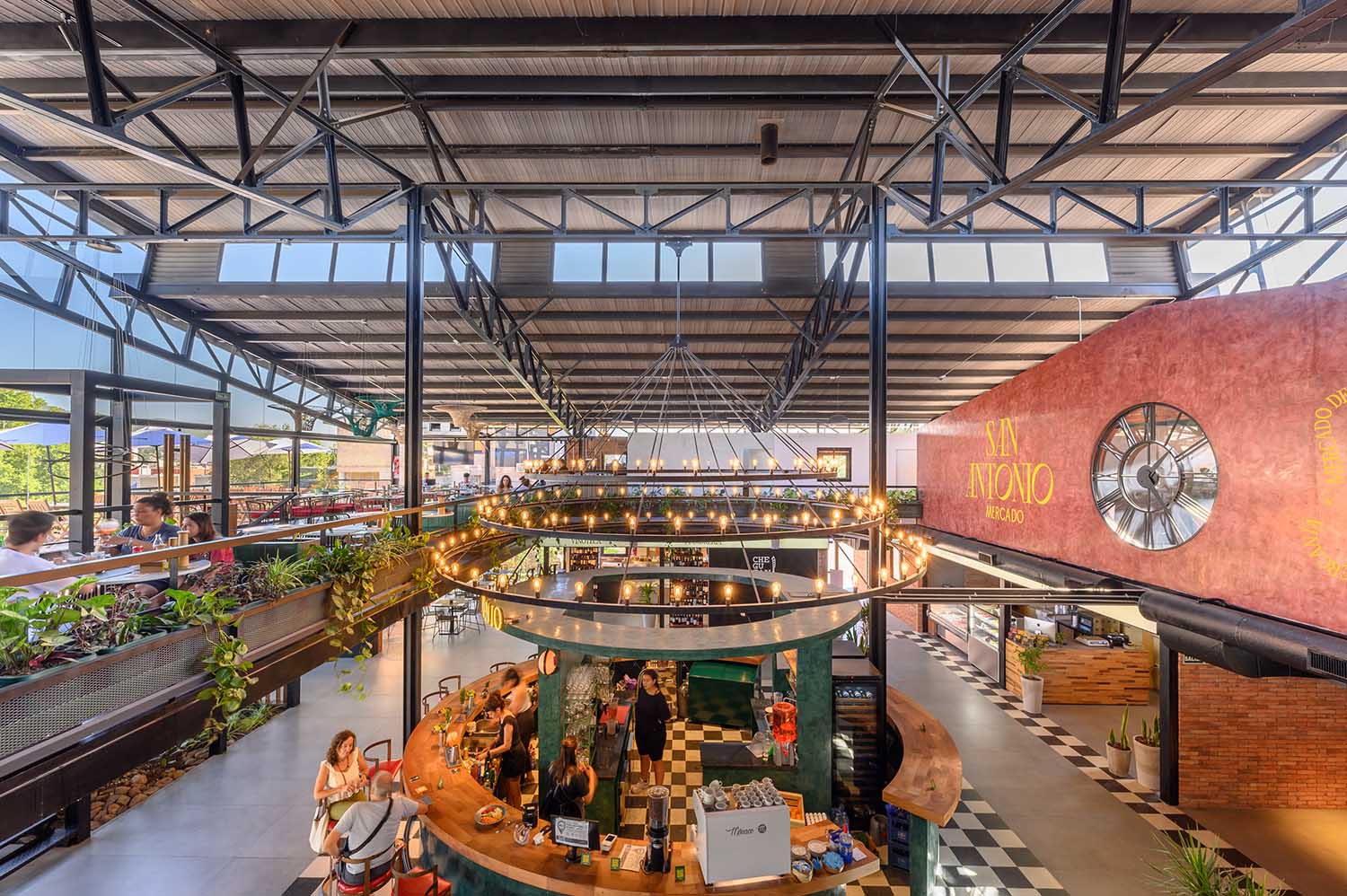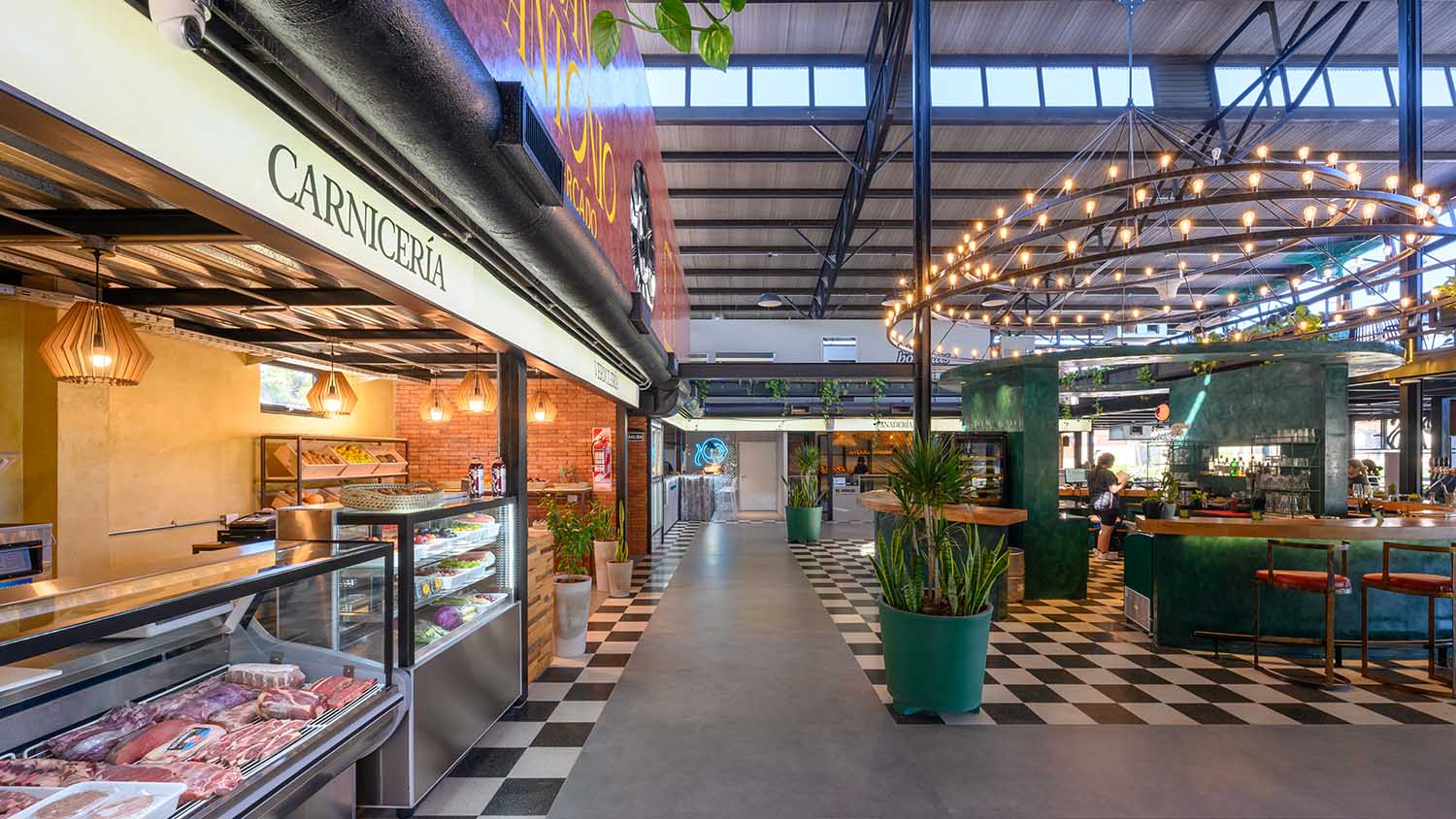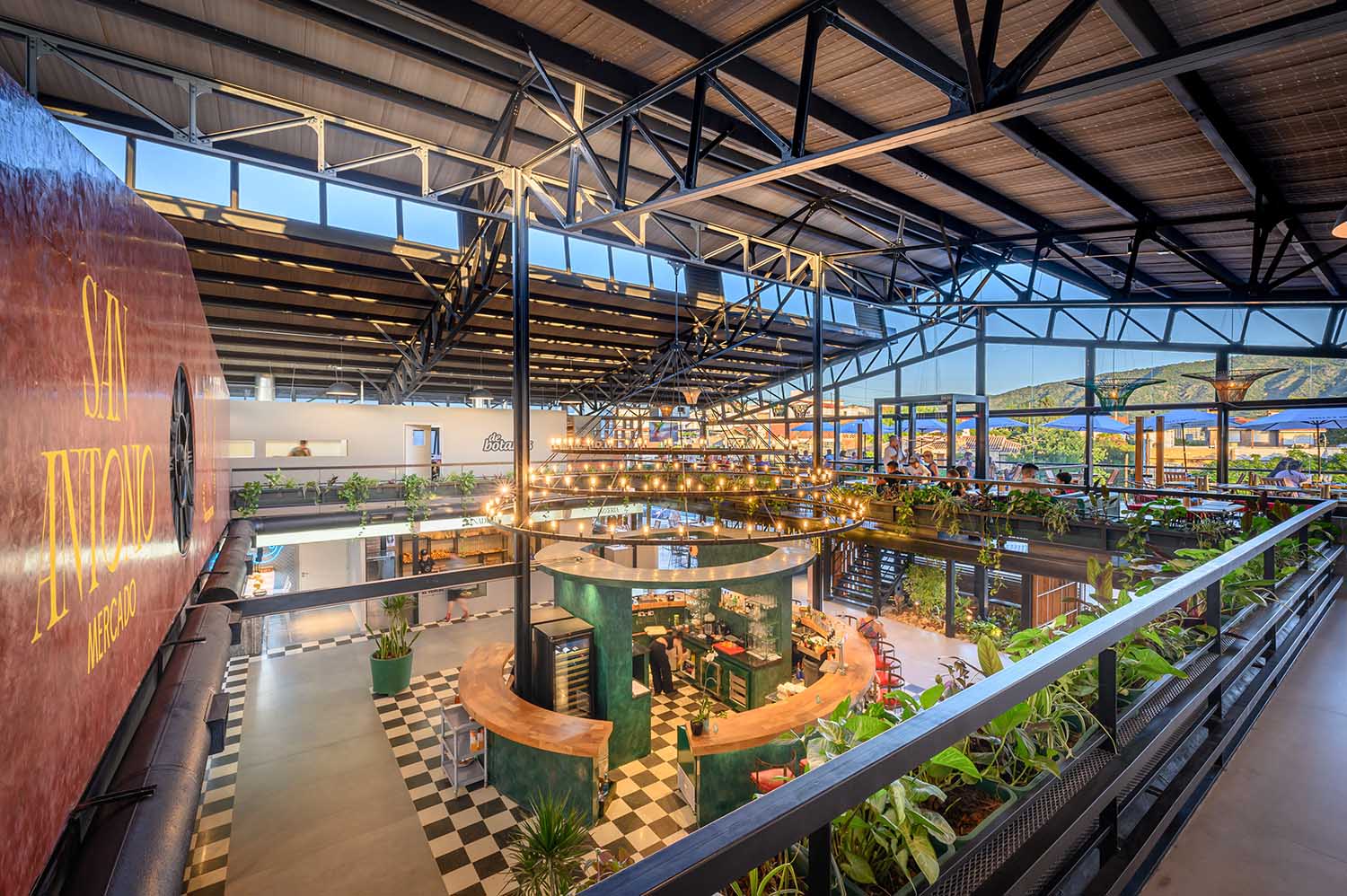 A ceiling composed of eucalyptus sticks will adorn the gallery on the ground floor, acting as a counterbalance to the weight of the metallic building.
The island dominates the scene in the center of the room, which also features an industrial hardwood suspended ceiling with a metal lighting chandelier that lends its attributes to the mezzanine. Access to the stalls that hold all the amenities required for the assembly of the business proposal is provided via 4-meter-wide circulations.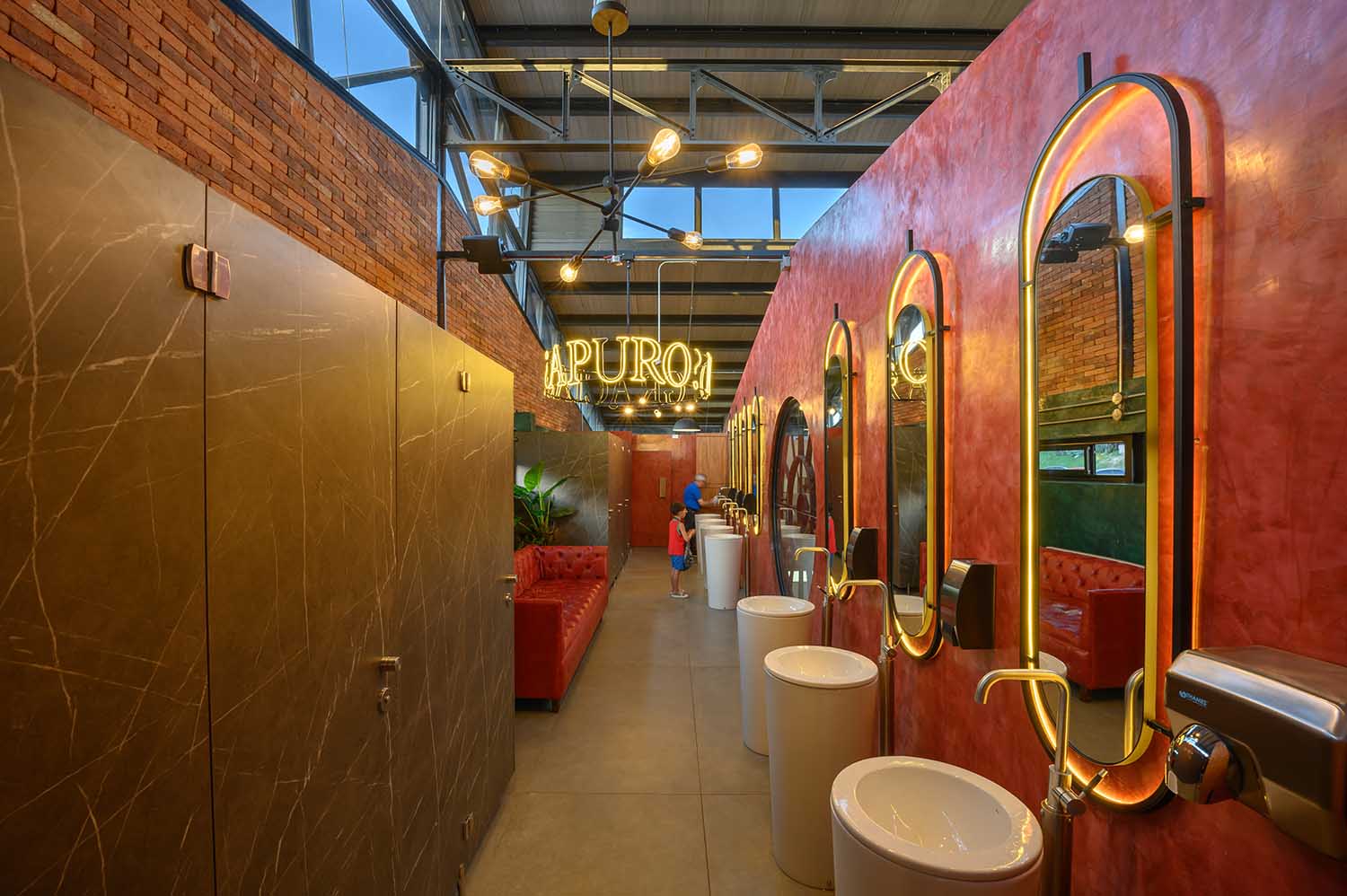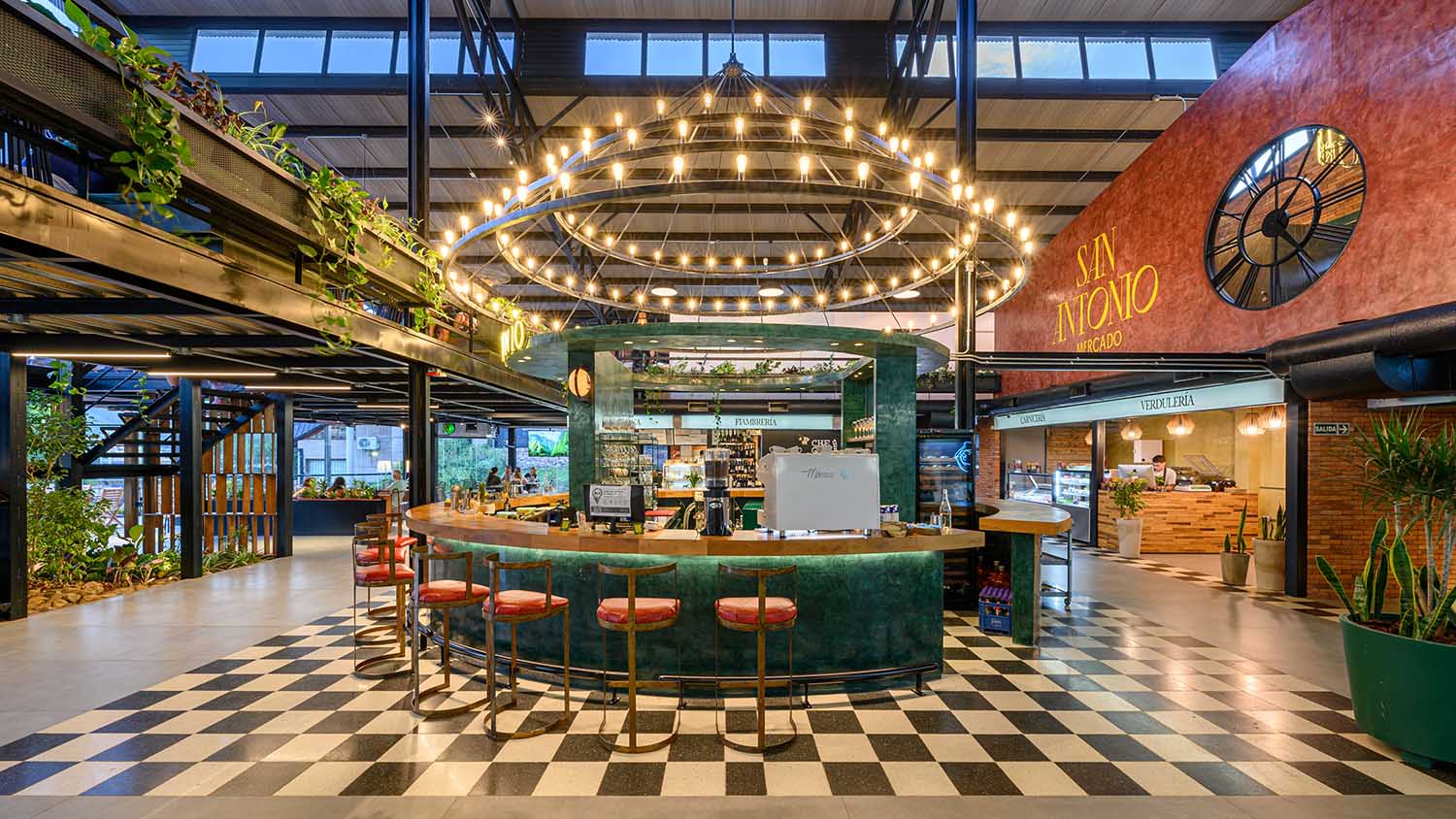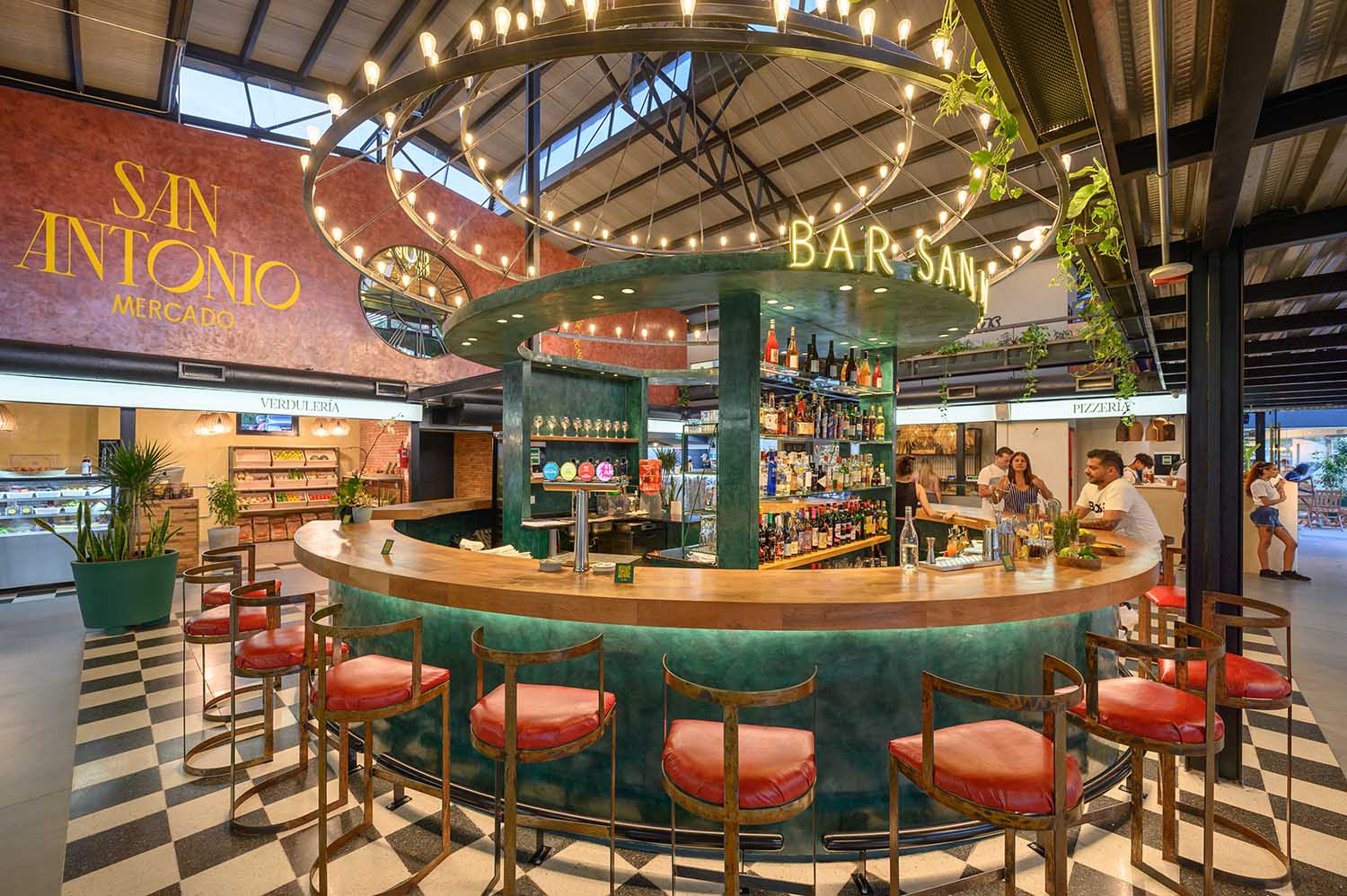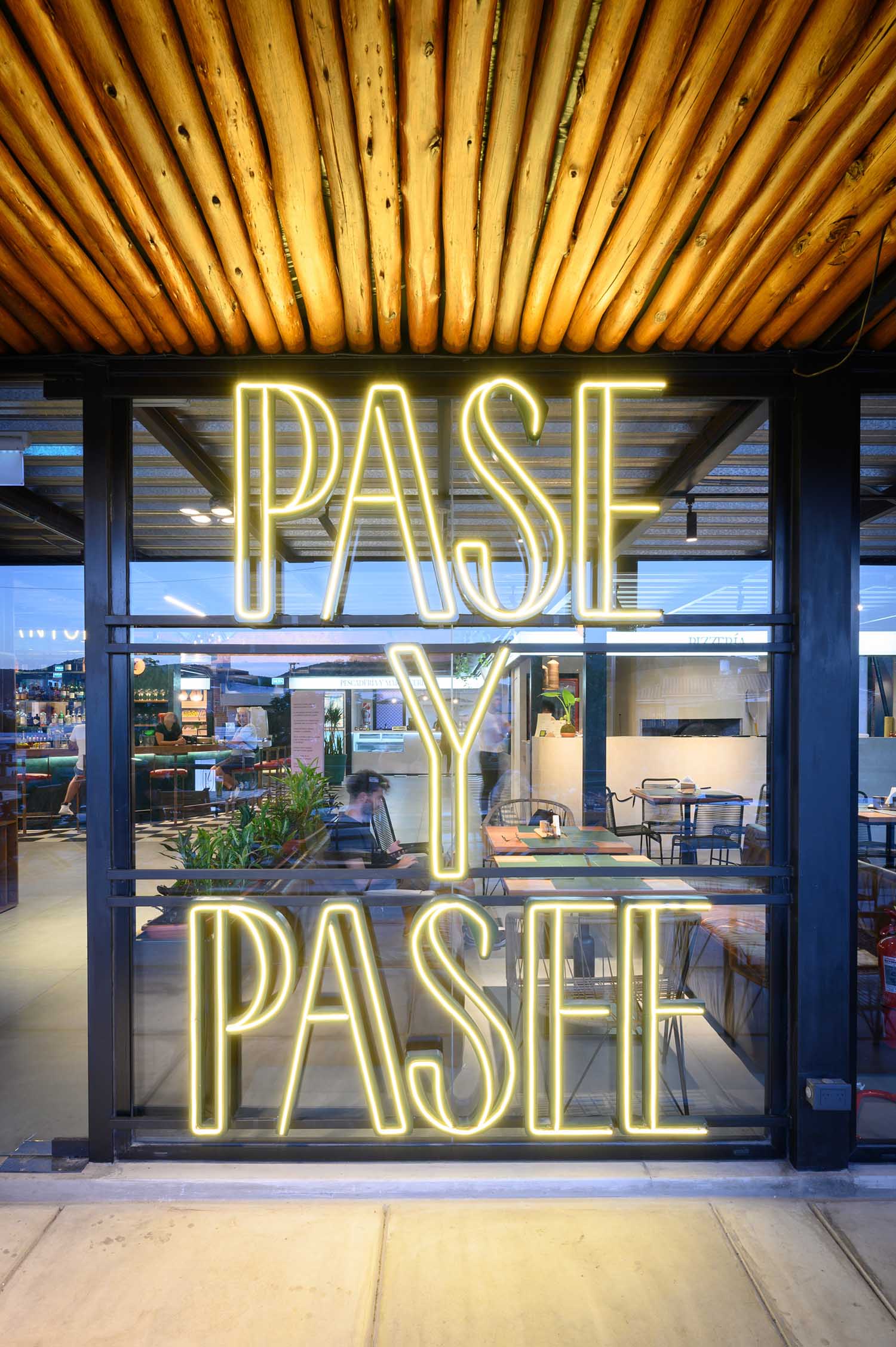 The electrical system will have visible metal pipes, and the central air conditioning system will have a roof top and visible insufflation ducts.
The external floors will be blended with various precast concrete pieces, and the interior floors will be painted satin black synthetic enamel. The floors will be pieces of imported 180x90cm cement-colored porcellanitic.
There will be a fantastic landscape proposal with significant tree and shrub specimens in enormous pots.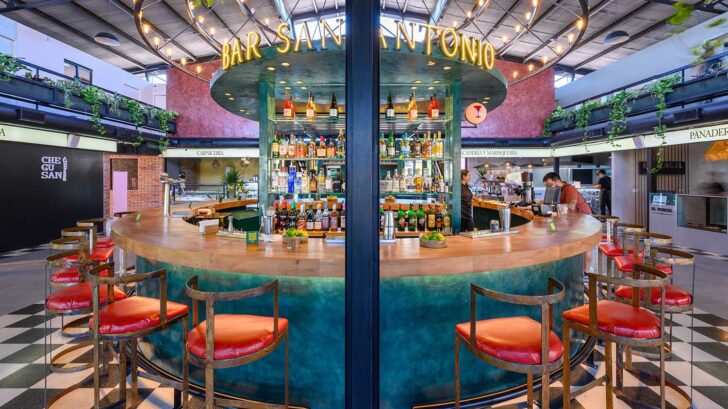 Project information
Project Name: MERCADO SAN ANTONIO
Architecture firm: DEVELOPMENT ARCHITECTURAL GROUP – GUSTAVO BACILE mgter arq @dag.estudio
Country: Argentina
–
Completion year: Januar 2023
Surface: 1950 m2
Location: Villa Carlos paz, Provincia de Córdoba, Argentina