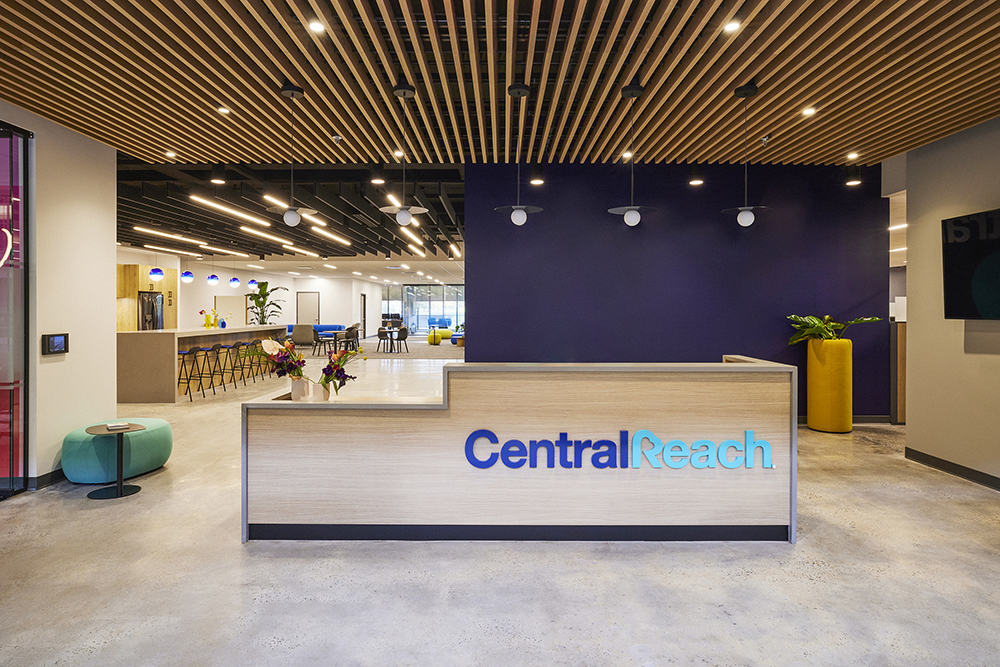 npz studio+ has recently completed work on CentralReach's new 25,000 sqft Headquarters. The goal was to design an inviting and enticing space remote workers will want to come together to collaborate. npz studio+ designed lovely and effective work and social spaces for the vast facility that was commissioned to serve as a hub for in-person meetings and collaboration.The colorful, green spaces inspire remote workers and reignite the concept of it's better together.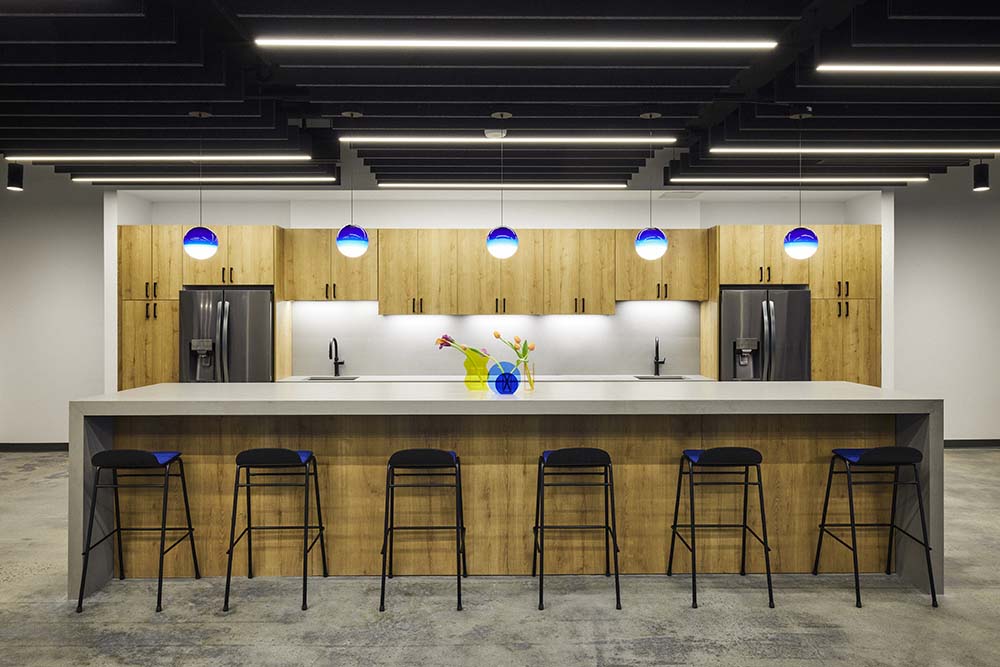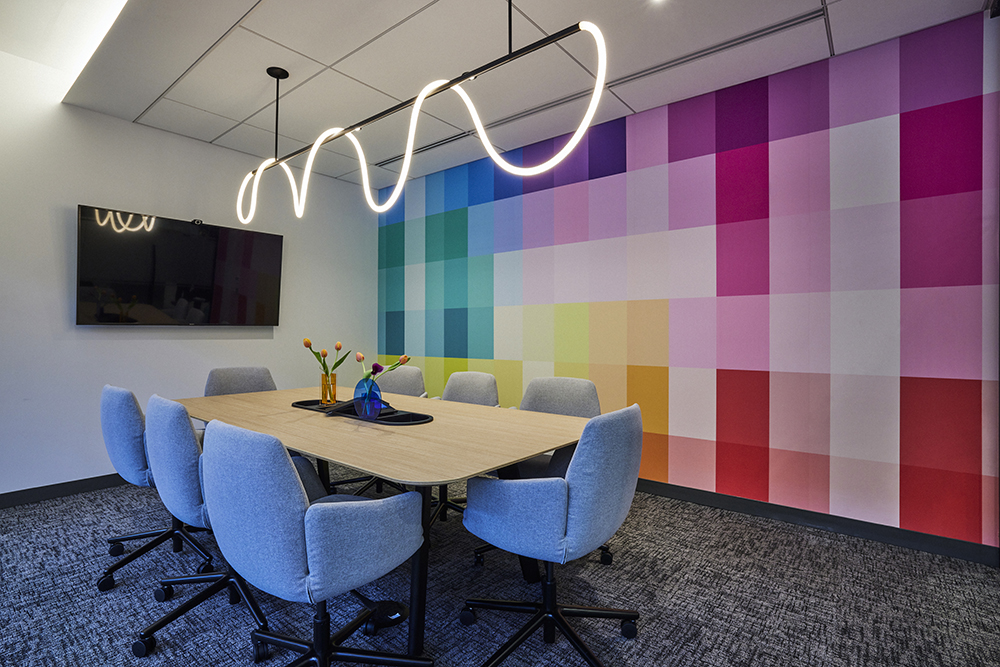 The new headquarters of CentralReach at Bell Works offers a preview of the workplace of the future. It has a cutting-edge design and biophilic elements, with a focus on the psychology of color based on the exhaustive research of the legendary Joseph Albers. The workplace radiates fluidity, which inspires users to develop and work together while empowering the modern worker. As the future of work as we know it is already here, health and wellness were given high priority when creating this area. Bold colors, human-centric design elements, and vignettes that serve as gathering places connect the brand's goal and vision to the environment and serve as productivity boosters.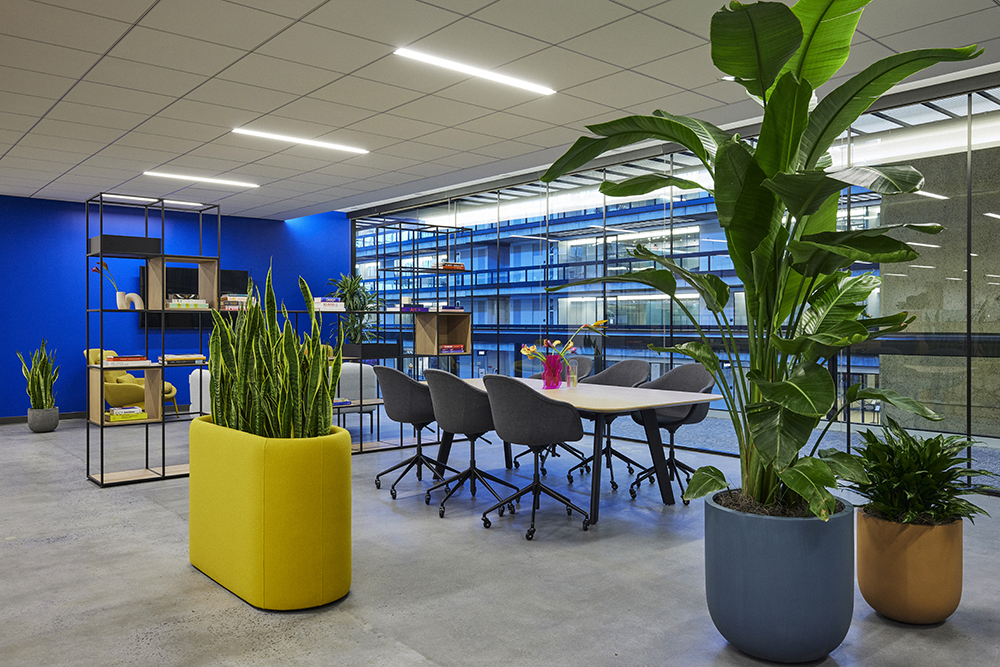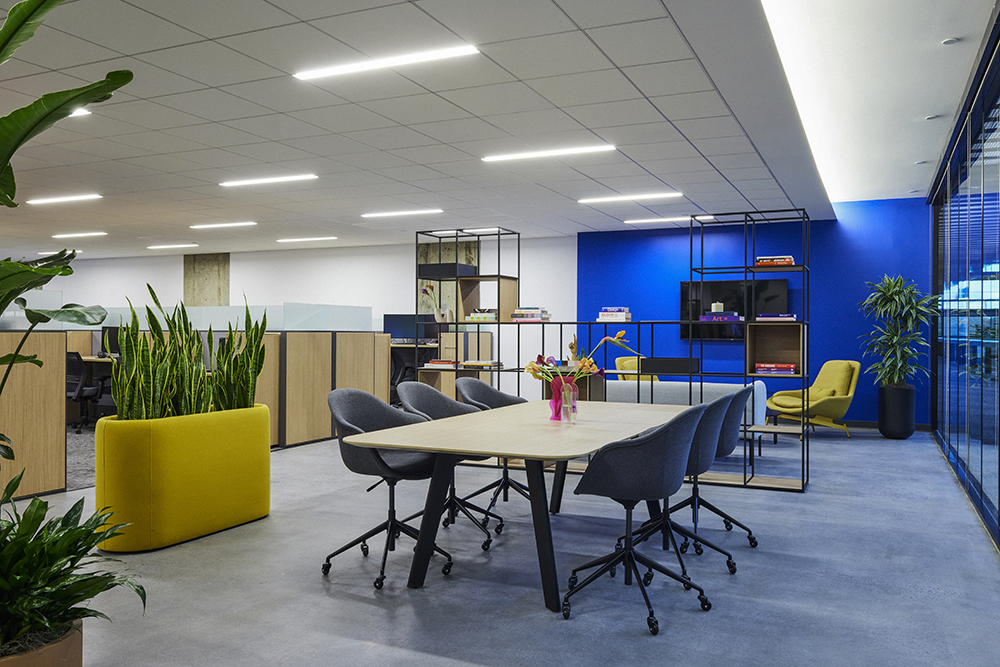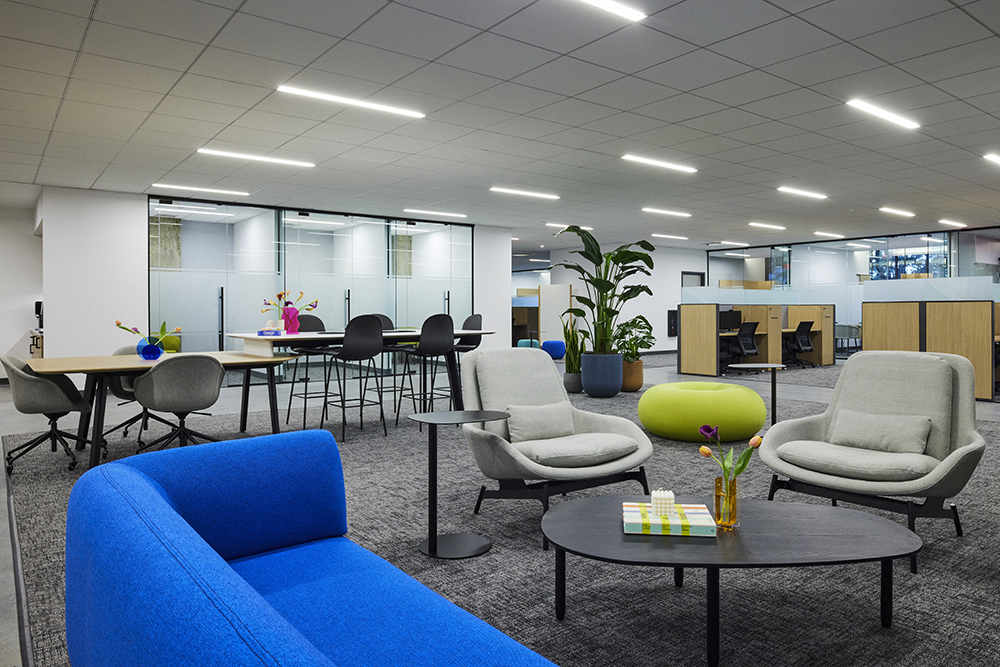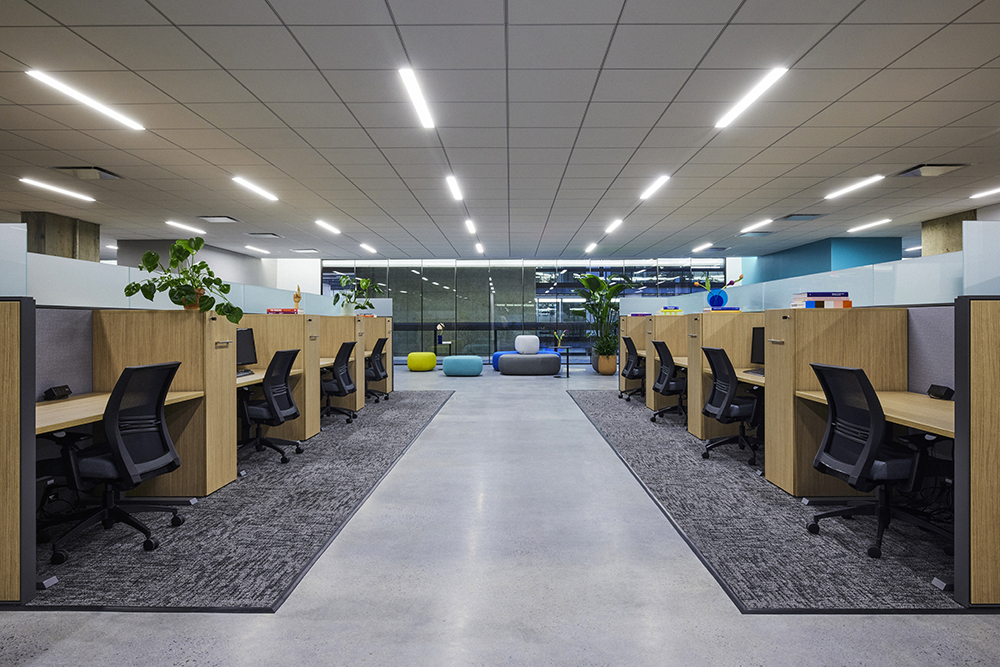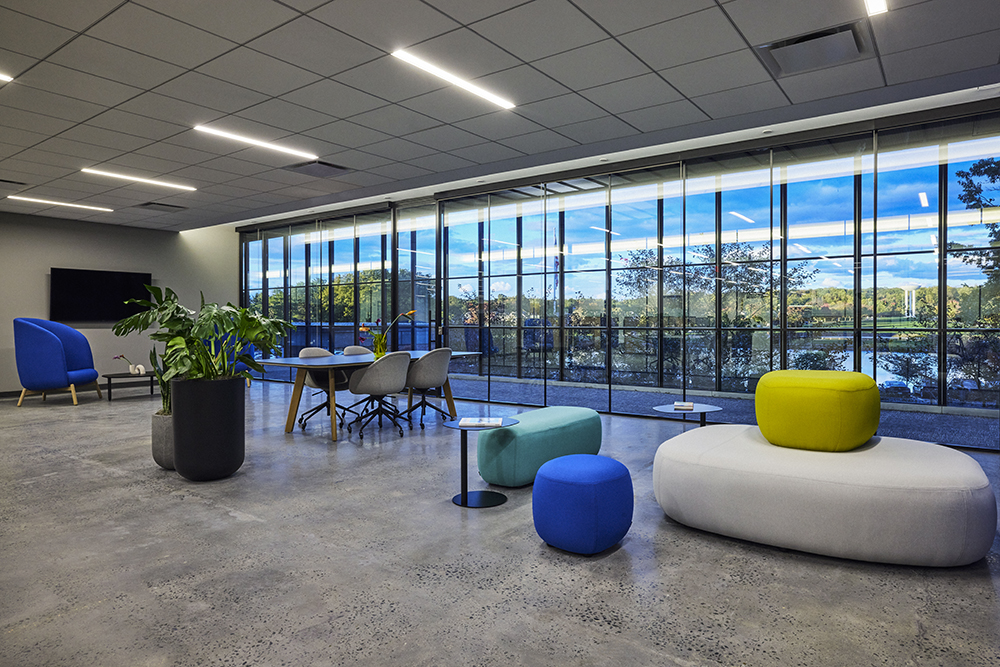 Examples include a stunning and welcoming lobby decorated in soothing blue tones, a light wood modern kitchen that rivals professional chefs' kitchens and begs for good food and conversation, numerous spaces that are flooded with natural light, vibrant poufs that evoke comfort for a laid-back atmosphere, and much more.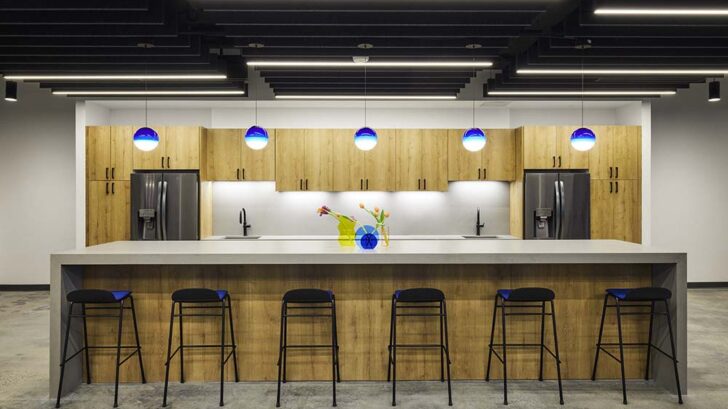 Find more projects by npz studio+: npzdesign.com