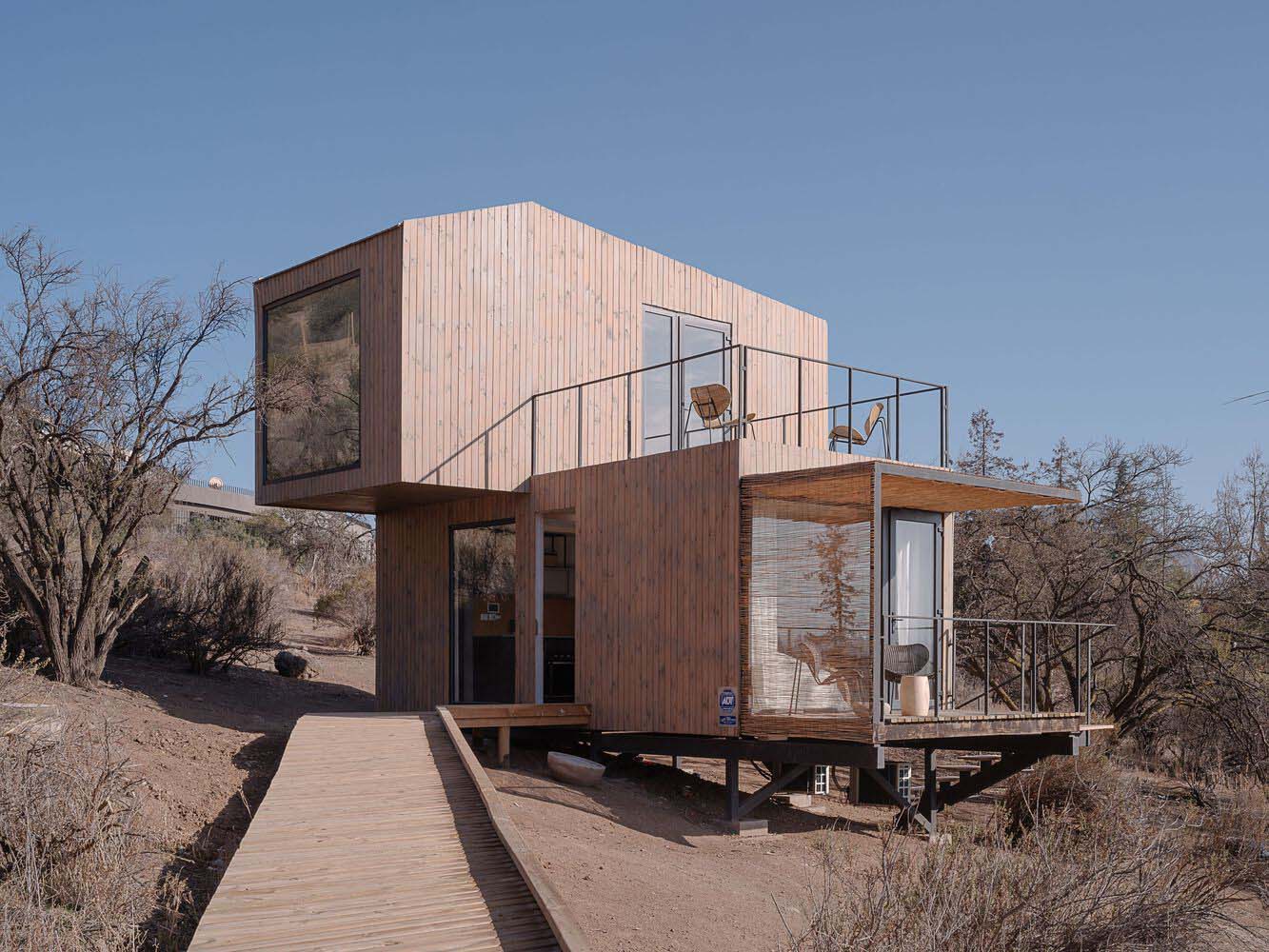 Cazú Zegers Arquitectura designed this innovative tiny house project in Santiago, Chile. The proposal is the result of a commission's recommendation that a small neighborhood in the Lo Barnechea commune be named after Pueblo La Dehesa. It was instructed to create a little town with three types of prefabricated, compact homes under modern, sustainable eaves. Two bedrooms and a single bathroom are included in type A's 24.5 m2 of space, while type B's 49 m2 of space has two bedrooms and one bathroom. The last form of home has 63 m2 and had two bedrooms and two baths.
The three typologies include a kitchen, a dining room, and a living room. The proposal took into account an organic assembly to create sets out of 12 units, ultimately leading to 600 modules. Little neighborhood businesses like coffee shops, bakeries, and gourmet warehouse were intended to be included in this entirety, among others. Their goal was to create a cluster system resembling a densely populated pedestrian village set within a park with views of the mountains and the mountain buttuestra. We observed a basic grasp of these units as a pixel within a broader system as a result (considering the final goal of 600 pieces).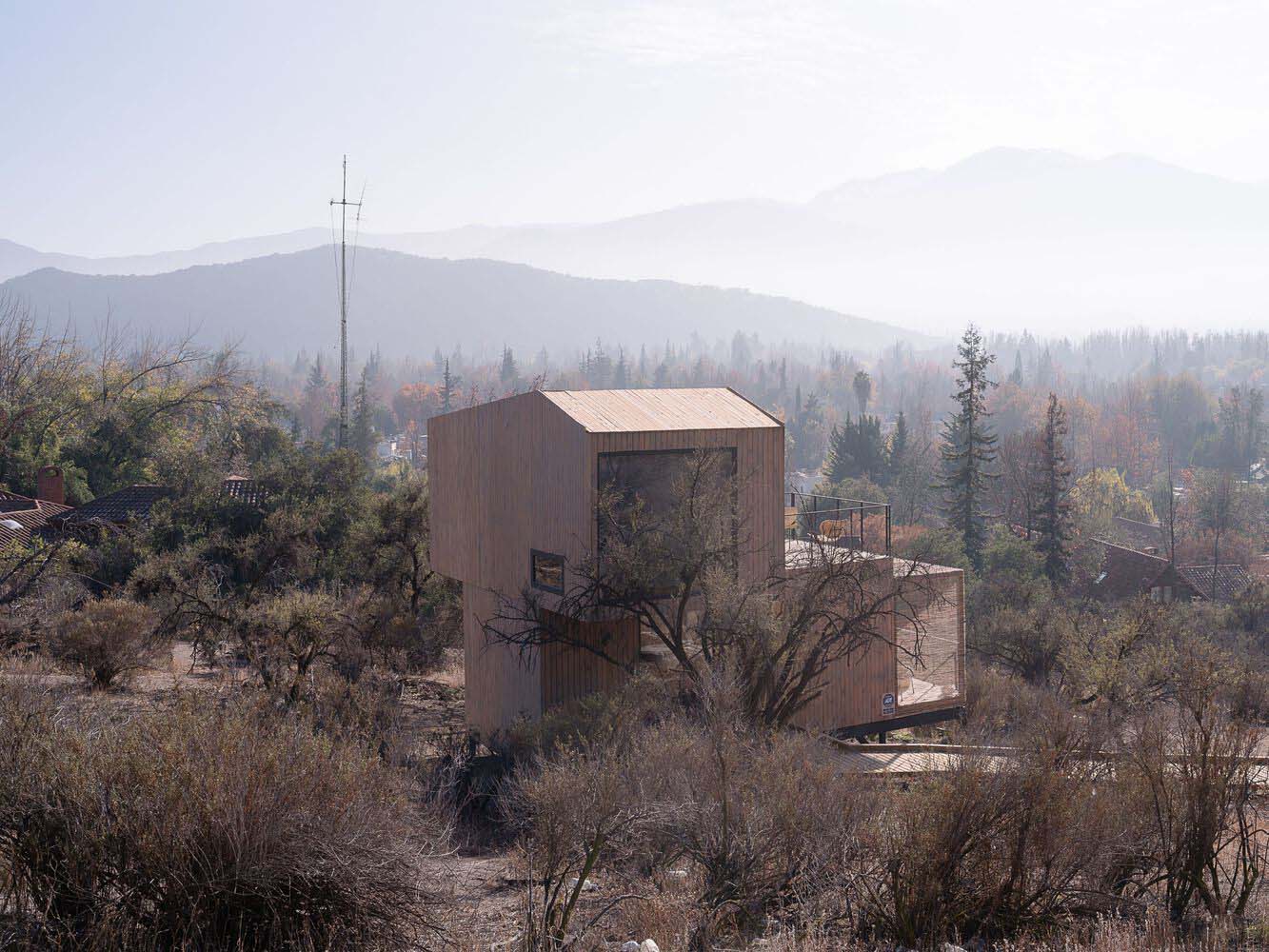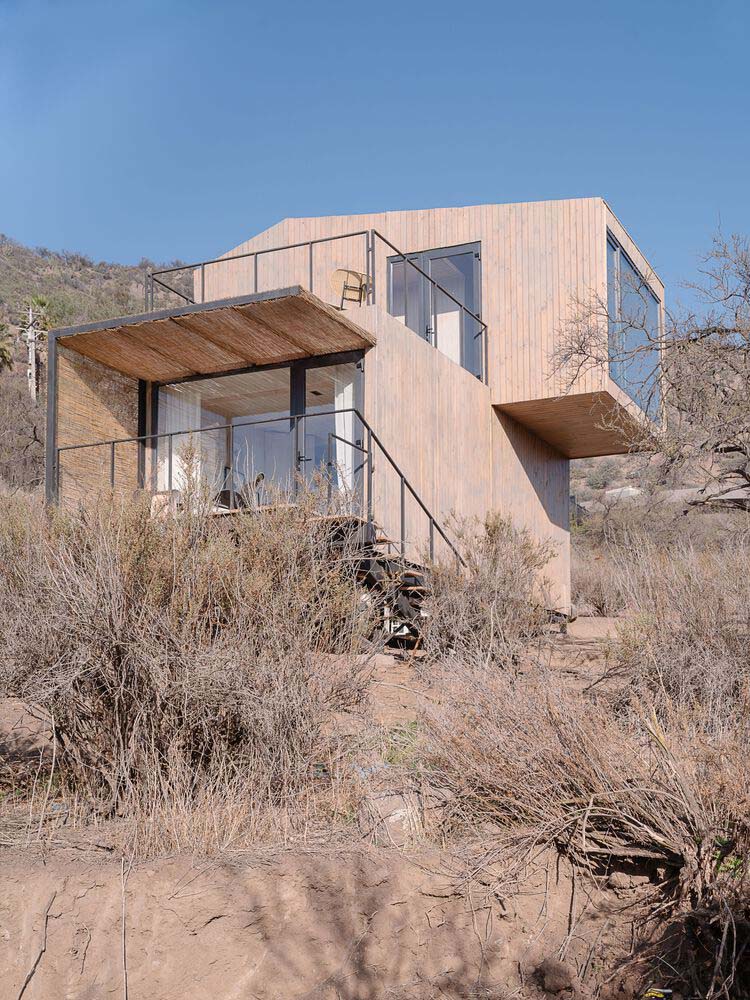 It was important to comprehend the whole as a totality in order to answer to this necessity, which led to the creation of organic urbanization. Initially, the architects aimed to depart from conventional urbanization plans that prevent the deployment of livable and social spaces. This is where Caz Zegers' purpose and his research on creating organic urbanism, whose design concept was characterized by analyzing the behavior of a dense forest, are revealed.
Finally, this resulted in understanding the idea of "botanical shyness," which describes trees' capacity to identify the nearby tree and, as a result, avoid ranking each other by creating narrow lanes between them. As a result, the architects created and organized the placement of each piece in the space, creating groups with their narrow pedestrian pathways. These units were clustered in the area, citing botanical modesty, and the small town was put together using this foliage system.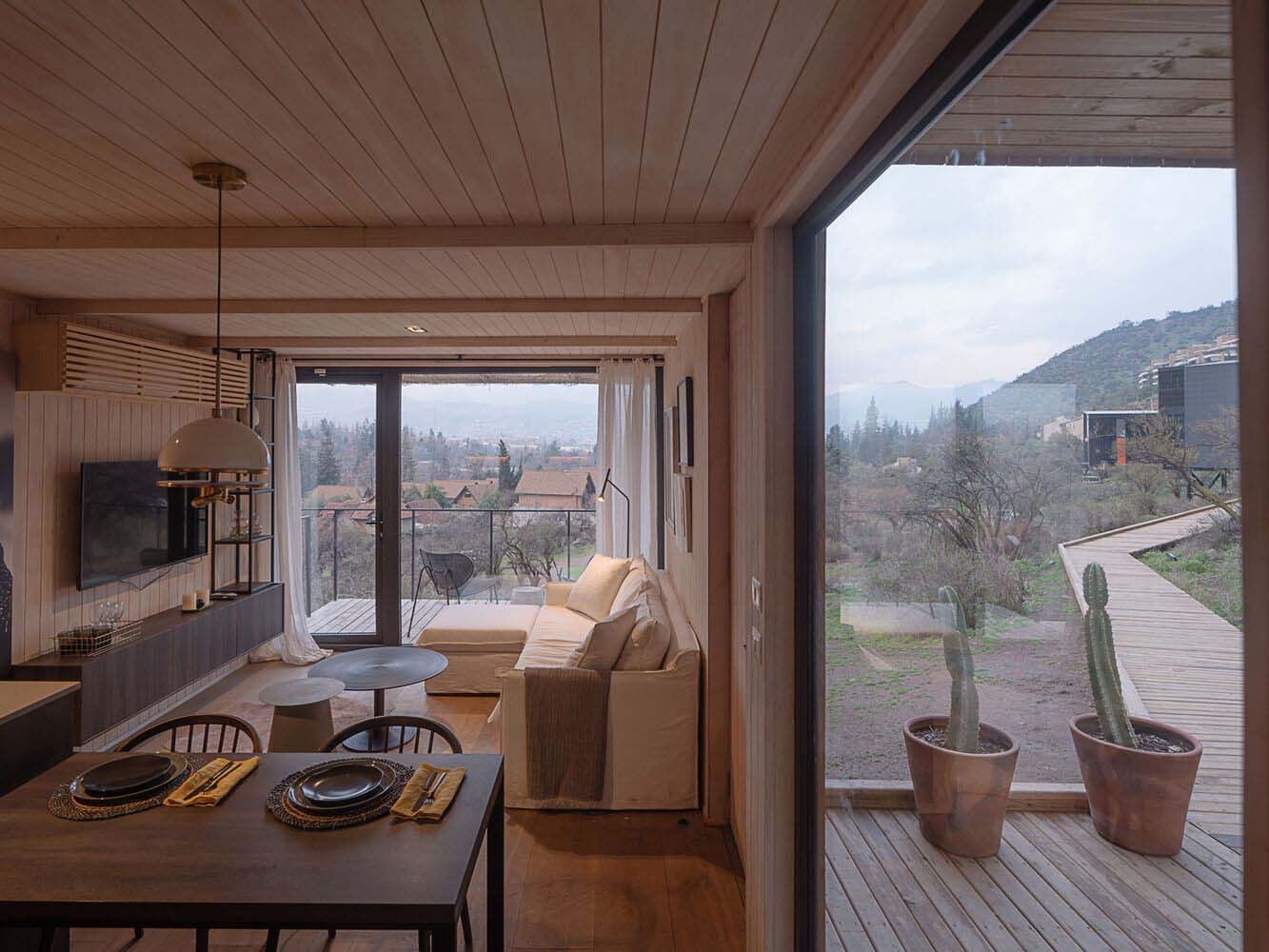 The primary materials were Pine Clear wood and iron in some cases. The intentional prefabrication work to address the three modular typologies is one of the architectural innovations that distinguishes this project. The steel staircase, which also functioned and was motivated by Japanese origami, was another of these creations.
To give the occupant a sense of spaciousness inside the module, the doors were made transparent rather than adding a frame. The same approach, in addition, enabled residences to appear neat and modular from the outside, which is also seen on their terraces, which project the interior space.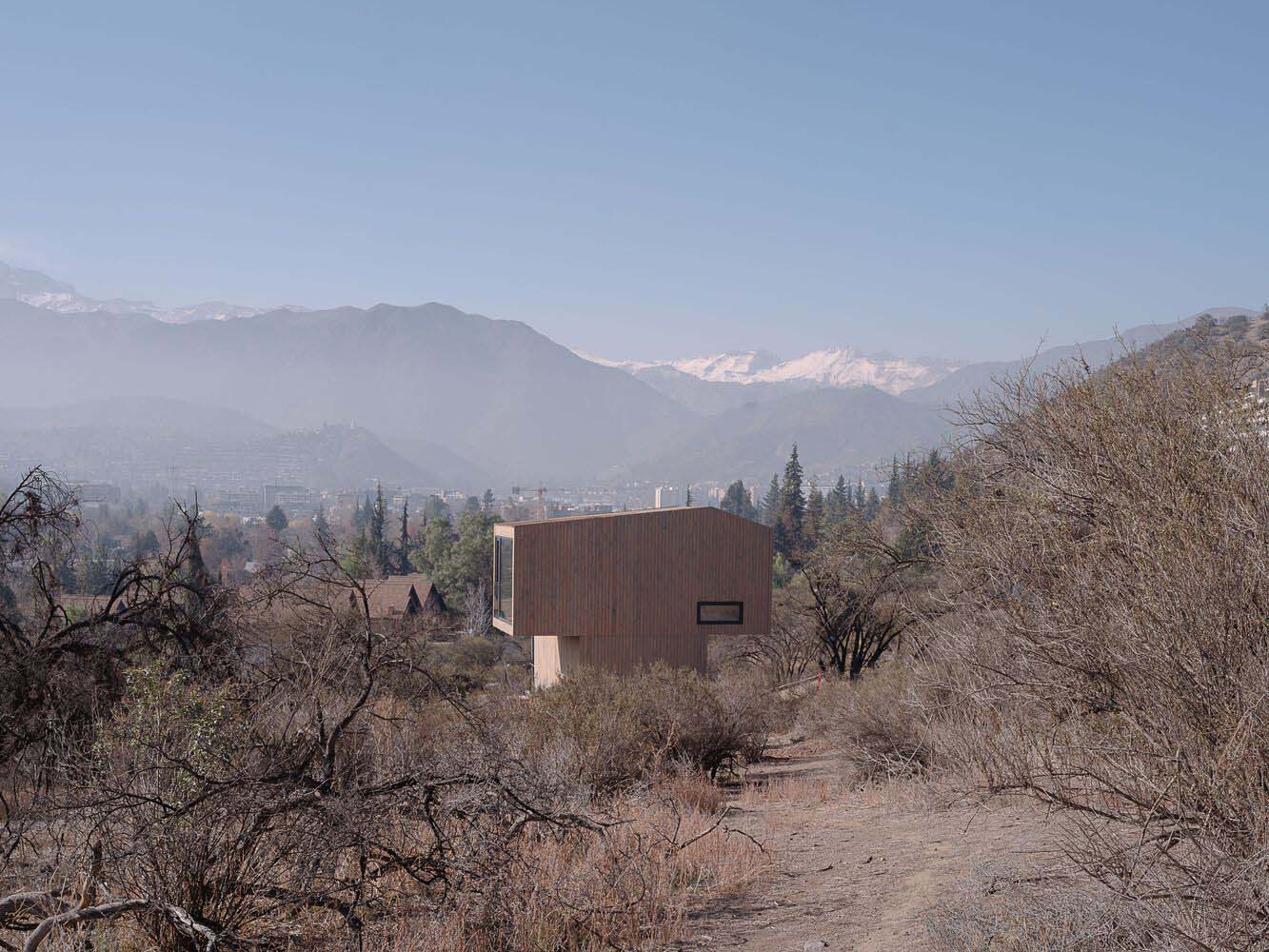 The interior design plan included components that promoted a stronger sense of luminosity and amplitude in order to highlight areas for the deployment of life. Zegers and Figueroa were in charge of the home's interior decor, and Bontempo was in charge of making the furniture material. MK manufactured the bathroom and kitchen fixtures, while Modular RCM built the modular homes.
Project information
Architects: Cazú Zegers Arquitectura
Area: 25 m²
City: Lo Barnechea
Country: Chile
Find more projects by Cazú Zegers Arquitectura: www.cazuzegers.cl