Creatives from Amunt Architekten Martenson und Nagel Theissen practice have completed the Fried Pavillion in Düren, city of Germany, designed with a subtle form of contemporary style. For more images and architects' description continue after the jump: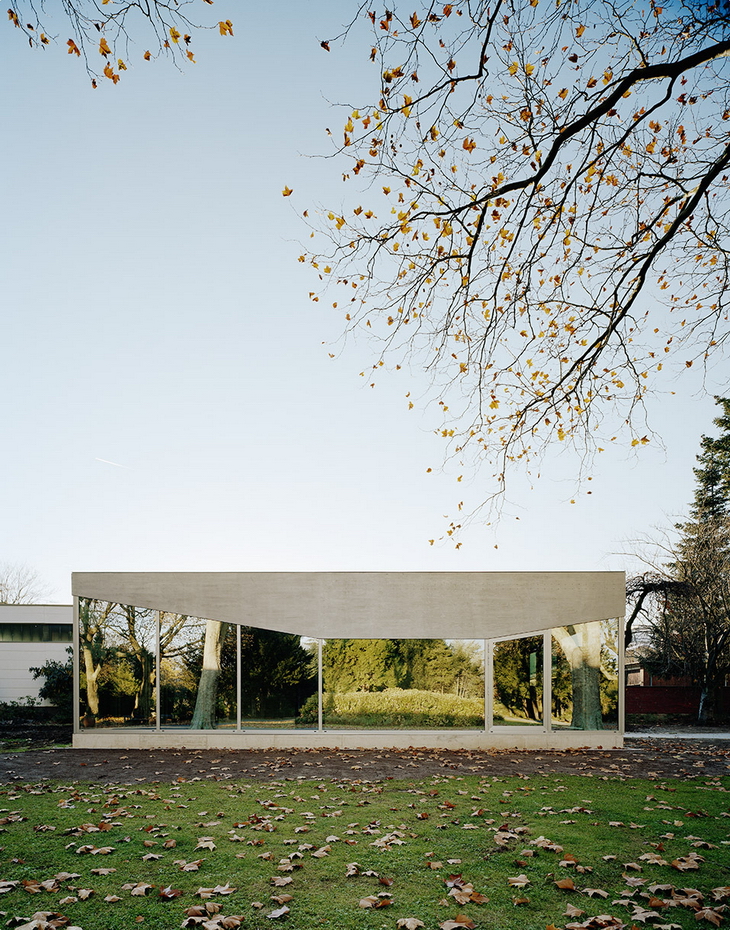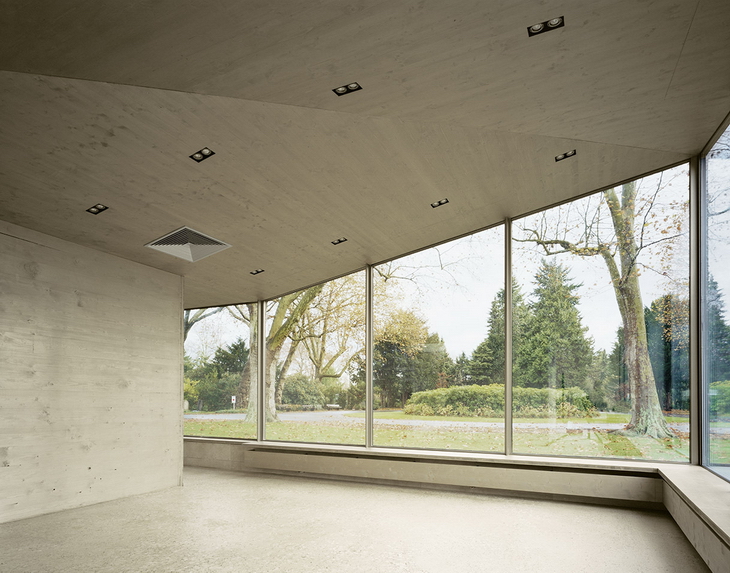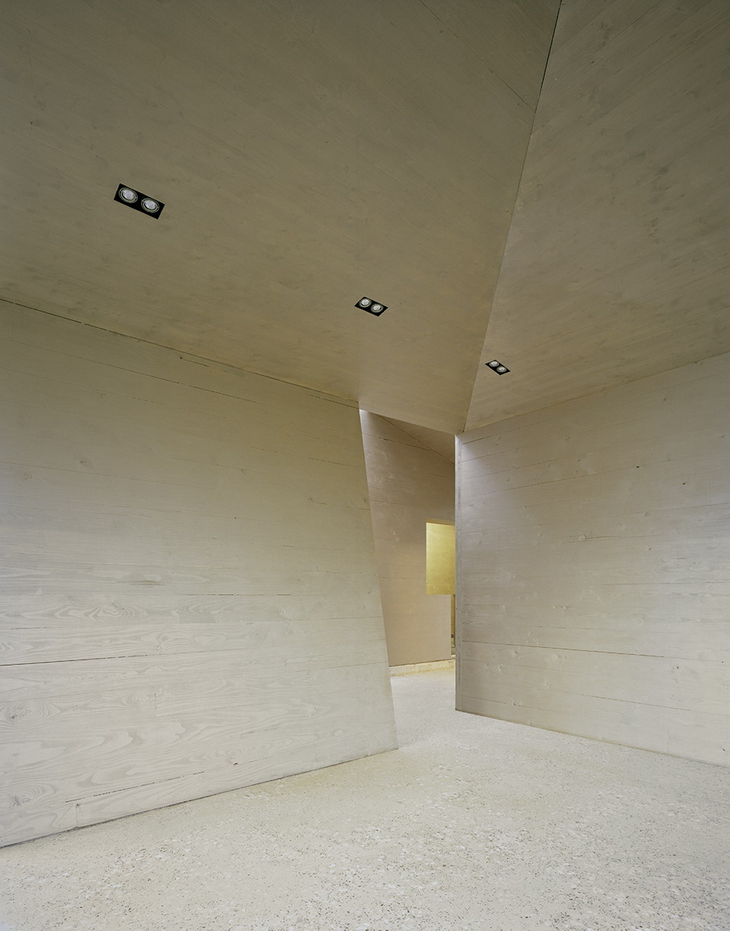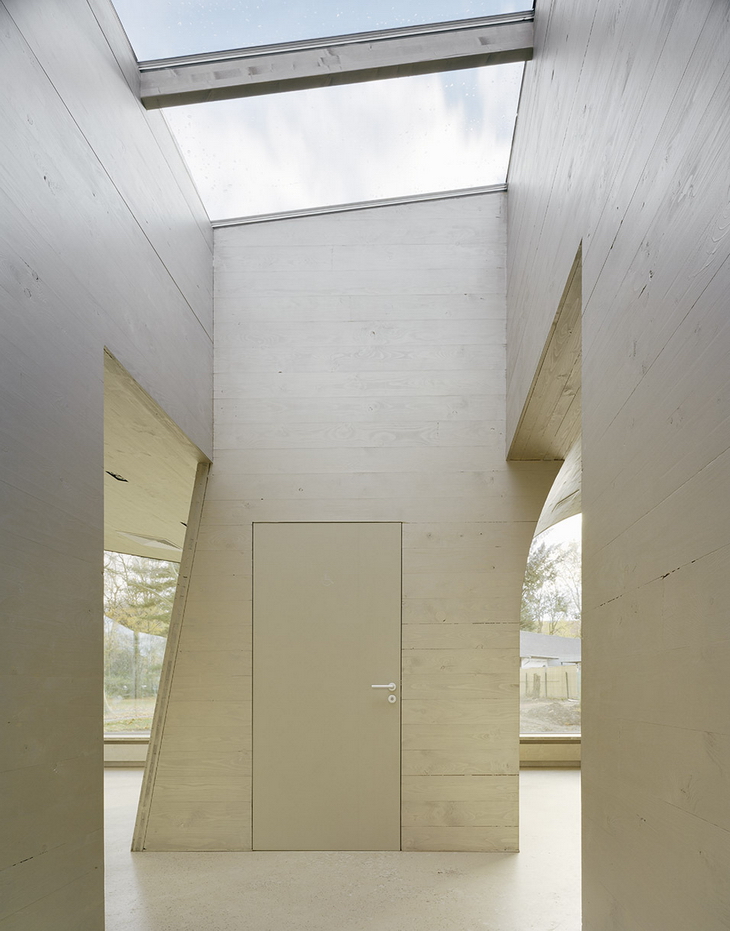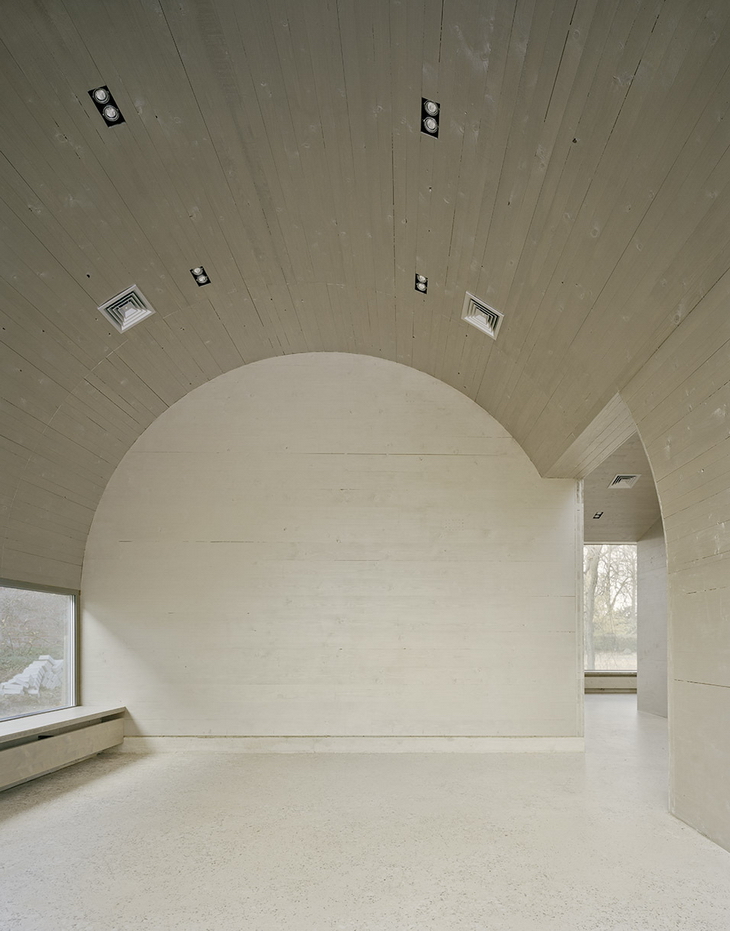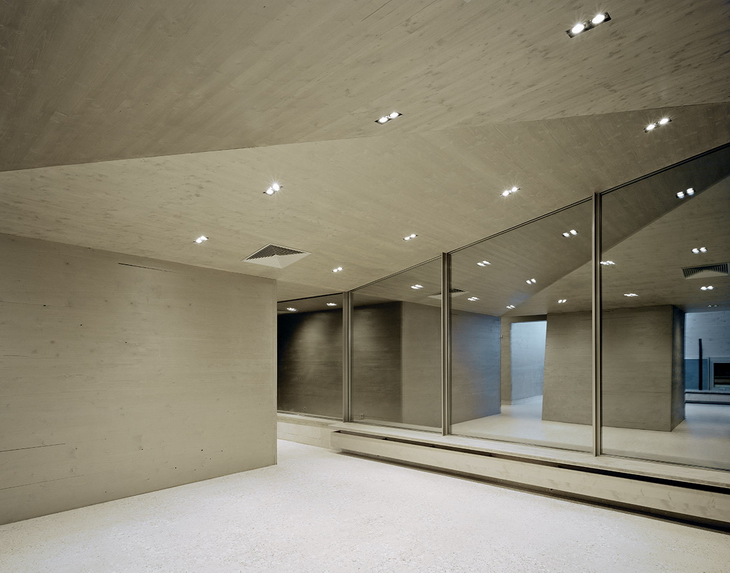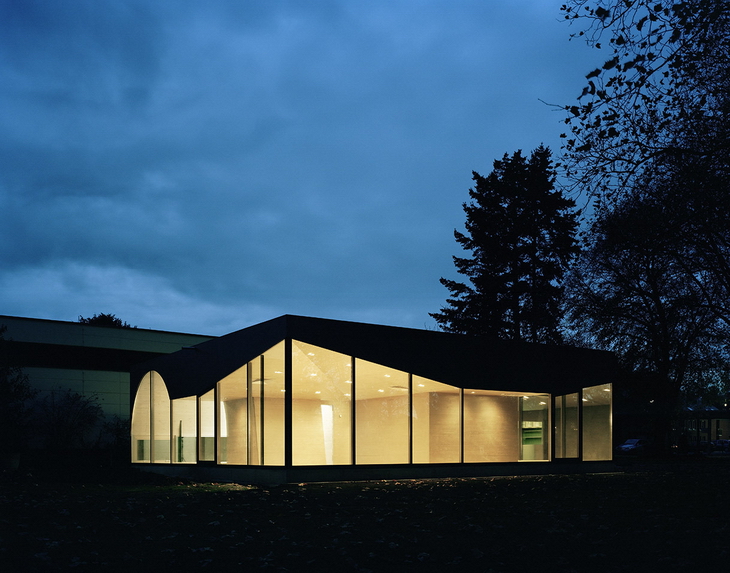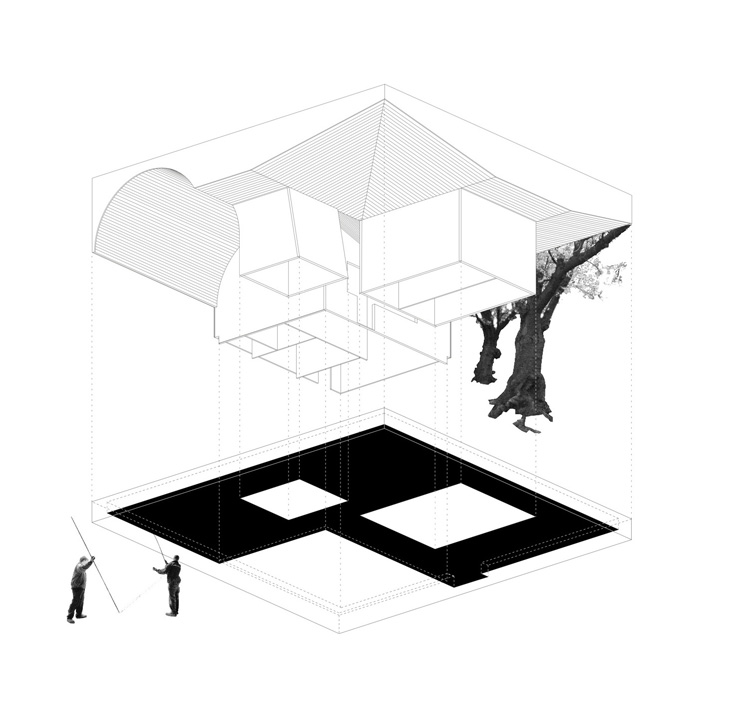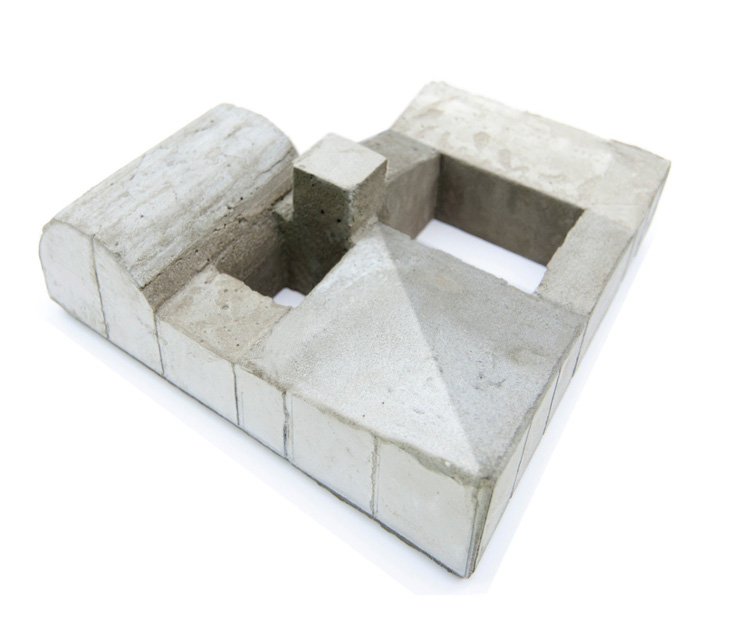 From the Architects:
The architecture is derived from the spatial interplay between unity and diversity of the overall space and the three different interior spaces.

The overall space is structured by service volumes defining three different dining and meeting areas. These three intimate spaces for mourning, meeting, thinking and talking are distinctly articulated, simple and yet diverse.

Every room has a different, archetypical roof shape – a tent, a barrel and a pent roof. Altogether these roofs form an overall ceiling landscape for the whole pavilion, which creates diverse spatial relations to the surrounding park and to the adjacent rooms.

On the outside the profile of the ceiling landscape constitutes the shape of the glazing and the roof, creating four interdependent facades.
Project: Fried Pavillion
Designed by Amunt Architekten Martenson und Nagel Theissen
Photography: Brigida González
Location: Düren, Germany
Website: www.amunt.info